<! MP3 11/21/08, 11/10/09, 03/09/12 > <! pix 11/10/09 reorg only > <! ALLBM 00/00/00 > <! icons 01/21/11 > <! UPDATES: 11/21/08, 11/10/09 03/09/12 - added Caju & Castanha, Adriana Calcanhotto, Luiz Caldas pages > <! MUSIKANTIGA conjunto musikantiga - brazil - classical?? > <! Carolina (Cardoso?) "Viaja Pelas Cidades Do Mundo" (Odeon) 1950s > <! Milton Carlos "Largo Do Boticario" (RCA, 1976) > <! CESAR COSTA FILHO S/T 1978 Continental > <! Chayanne "Chayanne" (CBS) > <! Teca Calazans - in duo of Teca & Ricardo > <! Celia - single name artist CABECA DE PRAIA "Ja E Futuro" 12" single - rock band? >
---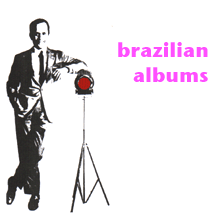 This is the first page of miscellaneous artists under the letter "C"
If an artist or album you like is not reviewed here, please feel free
to contact me and make a suggestion.
---
A | B | C-1 / 2 / 3 / 4 / 5 / 6 / 7 | D | E | F | G | H | I | J | K | L | M | N | O | P | Q | R | S | T | U | V | W | X | Y | Z | Compilations
Brazilian Styles | 30 Recommended Records | Portuguese-language pop | Brazilian Links | Slipcue.Com
---

Odair Cabeca De Poeta "Rebulico" (RCA, 1979)


(Produced by Renato Correa)
Lyricist Odair Tadeu de Freitas, along with his band Capote (featuring guitarist Vincente Barreto) crafted an at-times uneasy blend of rock, funk and northeastern baiao and forro. Taken from the Brazilian standpoint, as an extension of traditionally-inclined styles, this is pretty wild stuff. But viewed through the filter of North American rock and funk, it's pretty goofy-sounding and clumsy. Still, Odair was one of the most important Northeastern rockers to follow in the path laid down by Alceu Valenca, and this record actually sounds more interesting than most of the Valenca albums I've heard to date. Didn't rock my world, but it's worth checking out.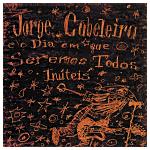 Jorge Cabeleira "E O Dia Em Que Seremos Todos Inuteis" (Sony/Manguenitude, 1994)
An underwhelming, noisy, busy-sounding alt-rockish manguebeat set... Sounds sort of generic and flatly produced... Lots of noise, but little direction. Anyway, it didn't do much for me.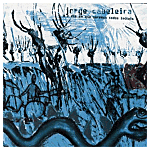 Jorge Cabeleira "Alugam-Se Asas Para O Carnaval" (Sony, 2001)


A typically eclectic manguebit mix of loud, guitar-heavy alt-rock and mellower, more melodic indie-pop, with plenty of regional Brazilian influences, and a smidge of weirdo-folk psychedelia as well: fans of Os Mutantes, Nacao Zumbi or Pato Fu might dig this as well. This record was a little too grating for me to get into; it's conceptually interesting, but not something I'd want to listen to over and over again. Perhaps the most unusual track is the bluesy, Black Crowes-ish "Rock Do Diabo," with a slashing slide guitar and jam-band vibe that's unlike the rest of the record, or, indeed, like most Brazilian rock. Worth checking out if you're into challenging, difficult, modern Brazilian rock.
Cabruera "Cabruera" (Alula, 2002)


Cabruera "O Samba Da Minha Terra" (Nikita, 2004)


Cabruera "Proibido Cochilar: Sambas For Sleepless Nights" (Piranha, 2005)



A reshuffled version of their O Samba Da Minha Terra album... A dense, challenging, lively, irritating, inventive, noisy, amazing blend of regional Brazilian styles (such as forro and coco, along with creatively appropriated rock, rock-funk and tweaky acid-rock-samba... As on their earlier albums, Cabruera touch bases with contemporary manguebeat bands such as Pato Fu and Nacao Zumbi, as well as older psychedelic/samba pioneers such as Novos Baianos, who also mixed rootsy regional sounds with hard-edged "American"-style rock'n'roll... This is a little too aggressive and Red Hot Chili Peppers-ish for me, but in between the slamming testosterone injections, there's some really cool, surprisingly subtle experimental musicmaking... Definitely worth checking out!
Carlos Cachaca - see artist discography

Os Caculas "Os Caculas" (RCA, 1969)
One of the numerous Brazilian "nuggets" from the hippie era... This particular album starts out as more or less a set of perky sunshine pop with pert pop arrangements around an earnest female-led vocal chorus with a Mamas & Papas kind of feel. Midway through they stir things up a bit with the mildly (and pleasantly) psychedelicized "A Moca Do Karmann Ghia Vermelho," which has some grinding electric guitars and slightly more aggressive vocals. Then they revert to their mellow folk-pop vibe, with other album highlights including a cover of the Youngbloods "Get Together" (rendered in Portuguese as "Aconselhar E Facil") and the moderately funky closing track, "Meus Pes Descalcos Vao Pisando As Ruas Do Mundo." Not a super-duper psychedelic gem or anything, but cute and fun to groove out to, in a kitschy kinda way.


<! reissued on CD >

Wilson Cafe "Coracao De Tambor" (Dabliu, 2001)


Wilson Cafe "O Tempo E A Mare" (Dabliu, 2004)


Caito "En Bossa Y Algo Mas" (Vedette) <! 1974?? >


An Argentinian does bossa nova... and more!
Caju & Castanha - see artist discography

Alberto Calcada "Cascata De Valsas" (Warner-Continental, 1958)


Alberto Calcada "Cascata De Valsas, v.2" (Warner-Continental, 1959)


Sedate easy listening, with a regional flair... Not unlike, oh, say, Sardinian folk albums produced for a tourist market in Europe... This is professionally crafted, but ultimately quite dull, with little variation from song to song. These two albums of Brazilianified waltzes were re-released as a single CD in the "Dose Dupla" series.
Adriana Calcanhotto - see artist discography
Luiz Caldas - see artist discography
Sylvio Caldas - see artist discography

Augusto Calheiros "Serie Bis - Cantores Do Radio" (EMI-Brasil, 2000)


One of the first major stars to hail from Brazil's rural-identifed Northeast, Calheiros was originally in the 1920s group known as Turunas da Mauriceia, along with Luperce Miranda (later a mainstay of Carmen Miranda's band). His nordeste roots may partly account for the comparative roughness of Calheiros' vocals, as opposed to the smoother Carioca and Paulista singers of the '30s and '40s. He was also a bit older than many of his contemporaries - this collection tracks his career from the mid-1930s up to the 1955, just before he passed away in '56. The arrangements are a little stiff, but still this is nice stuff, with a slightly different flavor than many of the other collections in this series of pre-bossa recordings.
Augusto Calheiros "...E Os Turunas Da Mauriceia: A Patativa Do Norte" (Revivendo, 2007)

Aline Calixto "Aline Calixto" (Warner, 2008) <! date? ? >

Aline Calixto "Tudo Que Sou" (Warner, 2009) <! label? >

Aline Calixto "Flor Morena" (Warner, 2012)


Waldir Calmon "Uma Noite No Arpege" (Long Play Radio, 1956)
A souvenir album for one of the seven bazillion nightclub performers roaming around Rio in the pre-bossa nova era. This LP features two bouncy, album-length medleys of Brazilian sambas, Cole Porter dance tunes, mambos by Xavier Cugat and Perez Prado, and even a choro tune credited to Bola Sete ("To De Snooker"). Sure, it's a corny performance, but not as cheesy as you might imagine... in fact, I wouldn't mind having this combo playing in the background of the next bar I go to...

Waldir Calmon & Angela Maria "Quando Os Astros Se Encontram..." (Copacabana, 1958)


Angela Maria "Quando Os Maestros Se Encontram..." (Copacabana, 1957)
Reissued on CD as a twofer by EMI, these '50s albums represent a different type of Brazilian pop -- not samba, not bossa, not MPB -- not even plain pop vocals, which were common at the time... Nope, this has the sound of a full-on MGM or Broadway musical... outlandish orchestral swells, swooping vocals -- and it's pretty damn good! Vocalist Angela Maria's career continued on at least into the 1990s (!) but I have no idea how well she was able to hold her own in the changing tides of style. She certainly had as good a voice -- if not better -- than most of the highly vaunted vocalists of the MPB era. The songs are Brazilian originals, including a few from well-remembered composers such as Dorival Caymmi, Pixinguinha, and Ary Barroso -- but mostly this is forgotten musical turf. A note of caution: the second album, with organist Calmon, has some instrumental touches that may make loungecorers giddy, but which might scare the rest of us. Mostly, though, this rocks.
Waldir Calmon "Sua Orquestra, Conjunto E Piano" (Revivendo, 2003)

Waldir Calmon "Samba No Arpege" (Revivendo, 2004)


Four long medleys of samba-cancao oldies...
Camafeu De Oxossi "Camafeu De Oxossi" (Philips, 1968) (LP)

Ely Camargo - see artist discography

Hebe Camargo "Serie Bis - Cantores Do Radio" (EMI-Brasil, 2000)


Movie actress and TV personality Hebe Camargo came in at the tail end of the pre-bossa nova pop era, and a couple of things set this collection apart from the others in this serie. One is the sound quality - the work on here dates from 1952-67, and in general has bright, clean punchy production. Then there's the material, which more overtly tilts towards North American sensibilities, in particular towards big band and straight pop vocals -- for example, the first disc starts off with a brassy cover of Bob Merill's "Mambo Italiano", and other latin dance tracks pepper the set list. She also dips into rock-tinged girl-group-ish trills, yet with a reserved classiness typical of "grown up" pop vocals of the era. Camargo has a nice voice, too -- clear, confident and full of good humor. Worth checking out!
Hebe Camargo "Sem Limite" (Universal, 2003)


A 2-CD set
Hebe Camargo "Hebe E Convidados" (Universal, 2002)

Hebe Camargo "Pra Voce" (Universal, 2002)

Hebe Camargo "As Mais Gostosas Da Hebe" (2007)


Ricardo Camargos "Piano Pixinguinha" (Velas, 1995)
Delightful solo piano performances, not just of antique compositions by the great choro composer Pixinguinha, but of a dozen or so long-lost, never before recorded Pixinguinha pieces that Camargos discovered while conducting research in the national archives in Rio de Janeiro. Choro music lends itself well to the piano -- it brings out the connections to ragtime and early jazz -- plus it just sounds great. Lovely stuff, clearly from a different time and place, and fully evocative of its era. Recommended.


<! In the years of 1993 to 1995, Ricardo Camargos made a research on files of Biblioteca Nacional do Rio de Janeiro, gathering never released compositions by Pixinguinha. 01 - Vou Vivendo (Pixinguinha / Benedicto Lacerda) 02 - Ele e Eu (Pixinguinha / Benedicto Lacerda) 03 - Sedutor (Pixinguinha / Benedicto Lacerda) 04 - Cheguei (Pixinguinha / Benedicto Lacerda) 05 - Chorando Sempre (Pixinguinha) 06 - As Proezas de Solon (Pixinguinha / Benedicto Lacerda) 07 - Carinhoso (Pixinguinha / Joao de Barro) 08 - Vagando (Pixinguinha / Benedicto Lacerda) 09 - Ainda me Recordo (Pixinguinha / Benedicto Lacerda) 10 - Ingenuo (Pixinguinha / Benedicto Lacerda) 11 - Descendo a Serra (Pixinguinha / Benedicto Lacerda) 12 - Modinha Brasileira (Pixinguinha) 13 - Naquele Tempo (Pixinguinha / Benedicto Lacerda) 14 - Segura Ele (Pixinguinha / Benedicto Lacerda) 15 - Sonhos (Pixinguinha) 16 - Lamento (Pixinguinha / Vinicius de Moraes) 17 - O Gato e o Canario (Pixinguinha / Benedicto Lacerda) >

Camerata Brasil "Bach In Brazil" (EMI-Varig Brasil, 2000)



Brazilian choro music, bent in the service of baroque and classical music. It's a pretty nice fit, though at times the repetitive choro instrumentation threatens to descend into mere perkiness (a hazard of the genre...) Still, the mix of music is nice, with compositions by Heitor Villa-Lobos, Radames Gnattali and J.S. Bach alongside tunes by Abel Ferreira, Pixinguinha and other choristas. This didn't totally floor me, but it's pretty nice.
Celly Campello - see artist discography
Tony Campello - see artist discography
Candeia - see artist discography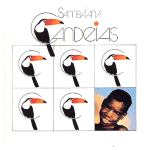 Candeias "Sambaiana" (Mediterraneo, 1976)


A European jazz band with a serious Brazilian jones... Originally released in Spain, this has been reissued on CD and is one of those "groove" records the acid-jazz folks get all worked up about. I haven't heard it yet, but I'll let you know when I do...


<! An excellent lost Brazilian fusion session from the 70s! The record is played by an obscure European group that features keyboardist Guillermo Reuter, flautist Ruben Izarrualde, and guitarist Agustin Pereyra Lucena. We've had another reissue by Lucena from the same time, and this record has a similar feel – with lots of great breezy Braziliany jazz grooves, played by a European group, with a sound that's a logical extension of some of the MPS sessions along the same lines. There's lots of nice guitar and electric piano work, and the band maintains a good strong groove on most cuts. Titles include "Sambaiana", "Palmieras", "Zimbao", "Managua", and "Casas De Invierno". Note: The set was also issued with a different cover, under the name Sambaiana. > <! Canhoto Canhoto "Bem Dancante" (Continental, 1961) w/ Carlos Poyares on flute, Dino (Horondo Silva) on guitar Canhoto & Seu Regional "As Festas De Junho" (RGE, 1966) w/ Carlos Poyares on flute, Dino (Horondo Silva) on guitar > <! Canotinho >

Os Canibais "Os Canibais" (Mocambo, 1967)
Tentative, amateurish jovem-guarda rock... Considering their name I expected some badass garage rock, but instead it's more of a Herman's Hermits/Searchers/Turtles vibe, purposefully tame, musically unchallenging, but perhaps slightly more charming because of the band's unpolished, clumsy performances. Plus, they were from Rio, not Sao Paulo, and everyone knows Cariocas can't rock... Intriguingly, the last three tracks are pretty decent... I halfway suspect the band got better as the sessions came to a close(!) Not a real nugget in the wham-bam kinda way, but a slice of history nonetheless... The group was around for a while, and recorded several singles; in 1970 they momentarily morphed into a band called Bango, and recorded another full album, which I think may be reviewed around here as well. Plus they have some new records which you can download for free (legally, I think!) on their website...


<! Nosso primeiro LP, foi gravado em cerca de um mźs no mesmo estúdio da Musidisc – 4 canais – na Lapa – RJ com produćčo do Romeu Nunes. Nesta ocasičo já estávamos em grande evidźncia nas TVs Rio, Globo, Tupi e Excelsior bem como nas principais rádios e shows pela cidade e estados vizinhos. A faixa GAROTA TEIMOSA, uma versčo do original da banda THE OUT SIDERS, já era bem conhecida nas nossas apresentaćões e foi um dos destaques deste Lp, junto com O PREGO, outra versčo. Também foram bem executadas FELIZES JUNTINHOS versčo da banda THE TURTLES e a inédita romČntica AO MEU AMOR. Este trabalho teve a particularidade do nosso garimpo por outras bandas internacionais de destaque na mesma época como: The Kinks – Descubram Onde O Meu Bem Está, The Searches – Um Milagre Aconteceu/ Quase Fico Nú e The Merseybeats - Se Voce Quer. Durante as gravaćões, o Horacio saiu da banda para a sua carreira solo e entrou o Roosevelt no órgčo e piano. Gravamos ainda as inéditas de nossa autoria NOSSO ROMANCE e LINDO SONHO além da regravaćčo do grande sucesso A PRAāA, do Ronnie Von, de autoria do Carlos Imperial, o que nos aproximou dele que nos convidou para ser a banda fixa do seu programa pela Tv Tupi – SHOW BARRA LIMPA. Nesta altura já sabíamos tirar melhor proveito das máquinas e mesa de gravaćčo, mas mesmo assim, a mixagem foi feita em duas noites até as sete horas da manhč sem a nossa presenća na maior parte do tempo. Nós ouvíamos a faixa pronta e pedíamos as devidas correćões. O equipamento e instrumentos eram os mesmos das gravaćões anteriores mas apesar de já termos um órgčo portátil Diatron, comprado para os nossos shows, nestas gravaćões usamos o órgčo Hammond do estúdio e de vez em quando um Hammond B3 com Leslie do Ed Lincoln que esteve por lá, além de um piano de cauda. A partir desta fase, comećamos a nos apresentar em bailes jovens com duraćčo de até quatro horas! Eram cerca de cinqüenta músicas por baile, trźs ou quatro festas por final de semana (total de cerca de 150 a 200 músicas, todas cantadas em tons altos...), além das excursões com as trupes da Jovem Guarda para o interior e a divulgaćčo diária e entrevistas em rádios e imprensa em geral. Isso tudo sem comprometer o nosso esquema de ensaios diários. Nosso único dia de descanso, quando dava, era as segunda-feiras. Aramis Barros > <! CS "O Prego/Felizes Juntos" (1967) CS "01. Vem Cinderela/02. Carnaval-Sa É Legal" (1967) Bango "Bango" (Musicdisc, 1970) http://www.oscanibais.com.br/discos/disco3/disco3.php Os Canibais "Vintage: A Maquina Do Tempo" (2006) Os Canibais "Canibais!" (2006) >


Vinicius Cantuaria - see artist discography





Capital Inicial - see artist discography




(Banda) Capote "Banda Capote" (1996)


I'm not sure, but I think this is the same Brazilian band fronted by pop-funkster Odair Cabeca (listed above...) I haven't heard this album, and I'm not sure when it really came out... But I am quite curious.
---
Brazilian Music - More Letter "C"
---



Main Brazil Index
World Music Index

---