<! MP3 09/26/08 > <! update 09/26/08 > <! pix 11/25/09 > <! ALLBM 09/26/08 > <! icons 02/14/11 > <! The Union (1971) reformed edition of The Buttons. This album included the song "Me And You," which became the theme for a '70s telenovela, and the signature song of the David Gates-like David Maclean >
---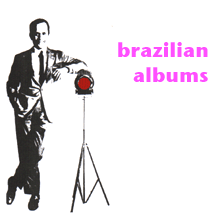 This is a listing of miscellaneous albums and artists under the letter "U"
If an artist or album you like is not reviewed here, please feel free
to contact me and make a suggestion.
---
A | B | C | D | E | F | G | H | I | J | K | L | M | N | O | P | Q | R | S | T | U | V | W | X | Y | Z | Compilations
Brazilian Styles | 30 Recommended Records | Portuguese-language pop | Brazilian Links | Slipcue.Com
---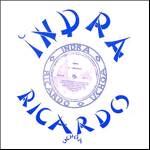 Ricardo Uchoa "Indra" (1981)
This independently released acoustic-meets-fusion folk-freak gem recalls the early works of Northeastern rockers such as Geraldo Azevedo and Ze Ramalho... It's dreamy and indulgent, and signals greater technical proficiency than the meandering performances suggest. Mostly a spacy folk vibe prevails, though on tracks like "Noites De Vento" he bursts out with a tropicalia-styled psychedelic rock riff, only to let it go after a minute or so... Certainly not for everybody, but if you like newer experimentalists such as Arnaldo Antunes and Lucas Santtana, you might dig this guy as well. Certainly a record that screams out for digital reissue.
Os Uirapurus "Os Uirapurus" (EMI-Odeon, 1968)



<! Ultraje A Rigor http://cliquemusic.uol.com.br/artistas/ultraje-a-rigor.asp Ultraje A Rigor "Nos Vamos Invadir Sua Praia" (xxxxxxxxx, 1985) Ultraje A Rigor "Sexo!!" (Warner, 1987) Ultraje A Rigor "Crescendo" (Warner, 1989) Ultraje A Rigor "Por Que Ultraje A Rigor?" (Warner, 1990) Ultraje A Rigor "O!" (Warner, 1993) Ultraje A Rigor "18 Anos Sem Tirar" (Abril, 1999) Ultraje A Rigor "Os Invisiveis" (DeckDisc, 2002) Ultraje A Rigor "Acustico MTV" (DeckDisc, 2004) Ultraje A Rigor "O Mundo Encantando De Ultraje A Rigor" (Warner, 1992) Ultraje A Rigor "e-Collection" (Warner, 2000) >

Umas E Outras "Poucas E Boas" (Polydor, 1970)
Innocent, goofy, psychedelia-laced sunshine pop with female vocals and tight harmony singing -- kind of like a slightly more adventurous version of Quarteto Em Cy. (Indeed, one of these three gals later went into the Em Cy group...) The album opens with a naifish homage to the Beatles, "Abrace Paul Mccartney Por Mim," filtering "Elanor Rigby" through the mildest of Claudine Longet-style pop; there's also a strong debt to the music-hall tendencies of Rita Lee and Os Mutantes, although this album is hardly as vigorous as anything Mutantes had done up to this date. Overall, I didn't find this record all that captivating, but it's still an interesting artifact of the times. Apparently they also did a lot of work on various film and television soundtracks, so you can keep your eyes open for them there as well...


<! ...remnants of a group Nonato Buzar had put together, A Turma da Pilantragem >

Uniao Black "Uniao Black" (RCA, 1977)


(Produced by Roberto Livi & Pedro Da Luz)
One of the handful of Brazilian soul bands that really deliver the goods. Plenty of great, bouncy, heavy bass lines, straight out of KC & The Sunshine Band, or the O'Jays, but with a seriously funky undercurrent. Unlike many of their disco-ed out contemporaries, these guys really "got" it... The album does lapse into funky-jam tedium after a powerful start, but the level of playing is still far above most of the Black Rio bands, sexier and less jarring or hyperactive than, say, Banda Black Rio. Recommended!
Uniao Black "Banda Uniao Black" (Commonfolk, 2005)


Unscarabrown "Unscarabrown" (Tratore, 2004)


Urbanda "Urbanda" (Tratore, 2003)


Early work from singer Luisa Maita...


<! from ALLBM: Ulster - only one song on a comp album Último Número (on Arnaldo Baptista tribute) Ultraje a Rigor (several albums - long career) http://cliquemusic.uol.com.br/artistas/ultraje-a-rigor.asp Ultramen - rap/metal crossover, a few albums Uns & Outros - '80s rock band - three albums http://cliquemusic.uol.com.br/artistas/uns-e-outros.asp Urubu Rei on "Rock Garagem" compilation album (Antídoto, 1984) >

---
Brazilian Music - Letter "V"
---



Main Brazil Index
World Music Index

---