<! MP3 10/10/08, 11/17/09, 04/12/12 > <! pix 11/17/09 > <! ALLBM 00/00/00 > <! icons 01/22/11 > <! UPDATES: 04/12/12 - Karametade , Kid Abelha, Kleiton & Kledir, Ithamara Koorax pages added 04/12: NEED TO UPDATE KOORAX - info on page - > <! Cliff Korman >
---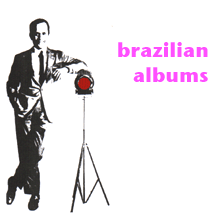 This is a listing of miscellaneous albums and artists under the letter "K"
If an artist or album you like is not reviewed here, please feel free
to contact me and make a suggestion.
---
A | B | C | D | E | F | G | H | I | J | K | L | M | N | O | P | Q | R | S | T | U | V | W | X | Y | Z | Compilations
Brazilian Styles | 30 Recommended Records | Portuguese-language pop | Brazilian Links | Slipcue.Com

---

Kaleidoscopio "Tem Que Valer" (Mega Music-BR/Irma, 2004)



(Produced by Tchorta Boratto, Gui Boratto & Ramilson Maia)
This Sao Paulo-based band combines manic electronica beats with groovy Brazilian melodies -- and they do the "bossa'n'bass" sound better than most. Much of their strength is due to vocalist Janaina Lima, a nimble singer who tops off their mile-a-minute techno backdrops with her sleek, distinctly human vocals. She is joyful and dexterous, good at complex phrasing and riding atop the multi-rhythmic skittery-skee beats that left over from old-school '90s drum'n'bass. The unabashedly pop orientation of their work is the band's saving grace -- this is a good-time party band, with no bones about it, and the often-arid binomial aesthetic of electronica programming is undercut by their smiley-faced, hip-shaking, lets-get-sweaty happy vibe. Probably best taken in small doses, a tune or two thrown into some other, wider mix, but plenty of fun when used in moderation.


<! grew out of Maia's live "Ram Science" project >

Kaleidoscopio "Voce Me Apareceu" (EP) (Irma, 2008)


The radio version and nine remixes of the song "Voce Me Apareceu".
Kali "Kali" (Som Da Gente, 1985)
(Produced by Marcus Vinicius)
Absolutely dreadful soft-jazz instrumentals, showcasing guitarist Renata Montanari and to a lesser extent, keyboardist/symth dude Mario Reboucas. Horrible, wimpy, '80s-ed-out muzaky-y stuff. And, other than the frevo-flavored "Locomativa" and "Ubachuva," which faintly echoes the frantic style of the '60s bossa trios, not particularly "Brazilian. The American smooth jazz this band emulates isn't a style that I particularly care for, and they don't add much to the style. Interesting to see a female-led band, but I don't love their music.


<! 01 Spiralen (Teddy Burlochen) 02 Da tequila (Lea Freire) 03 Ubachuva (Renata Montanari) 04 Papai sabe tudo(Mariô Reboućas) 05 Pitu (Rique Pantoja) 06 Funk do tank (Renata Montanari) 07 Balada pras minas (Rui Salerne) 08 Upa, neguinho (Edu Lobo, G.Guarnieri) 09 Locomotiva (Renata Montanari) Arranged by Grupo Kali Mariô Reboućas - Piano, DX7, Poly800 Vera Figueiredo - Drums, Percussion Renata Montanari - guitar Gź Cortes - bass >

Kananga "Kananga & Pagode" (CID, Date unknown)
Lightweight, inconsequential pop-pagode --a live record from the early 1990s, perhaps. Not as bad as some, but not very remarkable, either.





Karametade -- see artist discography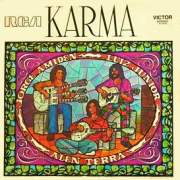 Karma "Karma" (RCA Victor, 1972)
A trippy hippie rock band formed by Jorge Amiden, a co-founder of the Brazilian prog powerhouse O Terco, who apparently had a Syd Barrett-like nervous collapse as a result of excessive LSD use... This mellow, spacey set is a great mix of gooey psychedelic sunshine-pop and noodly, proggish meanderings. A real time capsule, and actually one of the more listenable Brazilian records of its kind. The vocals are mostly by a female chorus, and mostly flower-power scat singing, without real lyrics. If any of this sounds appealing to you, by all means track this down and give it a try. It's groovy, daddy-o. Love the stained-glass artwork on the cover, too!


<! Esquecido num sítio na periferia do Rio, o compositor, guitarrista e fundador de O Terćo e do Karma, Jorge Amiden, tenta recuperar a saúde abalada pelo uso de drogas e das (pouquíssimas) viagens que fez com LSD no início dos anos 1970. "Foram muito boas, mas custei a voltar delas", diz o nosso afável Syd Barrett. Jorge é o compositor da inesquecível 'Tributo ao Sorriso' (em parceria com Hinds) e de tantas outras canćões geniais do repertório de O Terćo (1970 a 1971) e do Karma (1972). Era ele o principal arquiteto dos vocais harmoniosos de ambas as bandas. Além do mais, gravou um antológico LP com o Karma, participou do disco 'Sonhos e Memórias' de Erasmo Carlos e integrou a banda de Milton Nascimento. Depois, com o cérebro golpeado, se afastou dos palcos. Seguiu-se, entčo, um longo e indesejável ostracismo. Mas Jorge quer voltar, quer a música "viva" de volta a sua vida. E nós, órfčos de sua brilhante musicalidade, torcemos para que ele encontre o fio da meada, a luz no fim do túnel, a glória de um final fez. Após romper com O terćo, Amiden logo encontrou novos parceiros. Com Luiz Mendes Junior (violčo e vocal) e Alen Cazinho Terra (baixo e vocal), irmčo de Renato Terra, o guitarrista daria início a sua trajetória de pouco mais de um ano como líder do Karma. Ramalho Neto, da RCA, nčo teve dúvidas em contratar a banda antes mesmo de ouví-la. Reconhecia o talento de Amiden e antevia um belo disco do Karma para a RCA. E foi o que aconteceu. Pouco tempo depois, a RCA distribuía na praća o LP homônimo do Karma, uma obra antológica que merece constar de qualquer lista dos melhores discos da história do rock brasileiro. Com uma sonoridade predominantemente acústica servindo de base para a primorosa vocalizaćčo do trio, 'Karma' é recheado de canćões brilhantes, como 'Do Zero Adiante' (Amiden e Mendes Junior), 'Blusa de Linho' (Amiden e Rodrix) e a revisitada 'Tributo Ao Sorriso' (Amiden e Hinds). Esta, levada quase até seu final em a capela, servia para realćar ainda mais a forća vocal do conjunto. Vale destacar a participaćčo do baterista Gustavo Schroeter (entčo integrante da Bolha), que ajudou a abrilhantar o disco com sua batida sempre consistente, arrojada e precisa. E foi com Gustavo na bateria que o Karma fez o show de lanćamento do disco no Grajaú Tźnis Clube. Lamentavelmente, este pequeno tesouro concebido por Amiden jamais foi reeditado. Possivelmente hiberna nos arquivos da RCA desde o seu lanćamento, em 1972, como hibernam tantas outras obras importantes nos arquivos das gravadoras brasileiras. Em sua curta vigźncia sob a lideranća de Amiden, o Karma ainda participou do VII Festival Internacional da Canćčo Popular, em setembro de 1972. Foi quando defendeu 'Depois do Portčo' (Amiden e Mendes Junior). Em 1973, nos primeiros meses do ano, durante um show no Clube de Regatas Icaraí, em Niterói, depois de misturar bebida com drogas, Amiden perde o controle do próprio cérebro. O solo de guitarra parece interminável... Depois, sentado ą beira da praia com Mário, se perde em plano existencial paralelo, vagando inseguro e solitário pelo lado escuro da lua. Jorge só encontra a saída do enovelado e desconhecido labirinto no dia seguinte, quando percebe que o mundo nčo é mais o mesmo, o Karma nčo é mais o mesmo, a música nčo é mais a mesma...E nem sua vida seria mais a mesma. Dos palcos, se afasta...para na calma do tempo, quem sabe uma luz como guia, em dado momento, conceda algum dia seu retorno sereno. >

Karnak "Karnak" (Tinder, 1997)



An inventive, but cluttered, collision between rock'n'reggae-flavored Brazilian manguebeat and more global "world music" styles. Karnak improbably mixes Brazilian rock with Asian, Celtic, Hawaiian and Arabic styles, as well as the already-familiar African and Carribean highlife and soca styles that had suffused Bahian pop for decades now. Apparently, the band made quite a splash in the Brazilian scene (and I've heard they are amazing live), but this album still strikes me --even revisiting it years later -- as too densely constructed and too much a product of the studio, much like non-Brazilian bands such as Dissidenten or Zap Mama. It just doesn't have an organic, loose-enough feel. Or maybe it's just too noisy for my particular tastes. Other folks go ape over these guys, though, and anyone looking for something truly innovative and unique should at least give this disc a whirl. Plenty of guest stars on here, including Chico Science, Lulu Santos and others.


<! 130 x 130 >
Karnak "Universo Umbigo" (Velas, 1999)



Karnak "Estamos Adorando Tokio" (Net Records, 2000)


A cluttered, hyperactive world beat album, mixing rock, salsa, funk, ska, and less-definable Brazilian elements. It's all too jittery and unsubtle for me to latch onto. In fact, I'd say it's pretty awful; definitely a disappointment considering the creative potential heard on earlier albums.
Karnak "Os Piratas Do Karnak: 2 CDs Ao Vivo" (Tratore, 2003)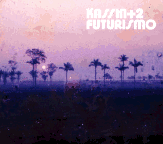 Kassin +2 "Futurismo" (Luaka Bop, 2008)



(Produced by Alexandre Kassin... +2)
This is the third (and possibly best) album by a trio of Brazil's most playful and innovative artists, avant-popsters Alexandre Kassin, Domenico Lancellotti and Moreno Veloso -- collectively known as the "+2". Each has has taken a turn "headlining" one album, and now it's Kassin's... Each of the +2-ers has made a mark for themselves working with various artists in the contemporary Brazilian pop scene, but Kassin may be cutting the largest swath, producing records for a wide variety of younger artists, including work with Bebel Gilberto, Thalma de Freitas and the Orquestra Imperial (which is more or less an expanded version of the +2 band...) and playing backup for Caetano Veloso and others. Here on his own "solo" album, Kassin fully explores the smooth, swank, easygoing Latin-pop-lounge vibe he's worked on elsewhere, and the results are simply yummy. Soft-salsa, samba, funk, dub, surf, rock and electronica all merge together with the delicious, all-encompassing ease that typifies the best of Brazilian pop. There's are wide variety of textures and tones, and all of it sounds alluring and fresh. One of the most subtle and subtly challenging Brazilian pop albums of recent vintage, the sound of a younger generation branching out and finding a global audience. Well worth checking out! (Note - the extended version features three bonus tracks co-produced with Sean O'Hagan (of The High Llamas) and John McEntire (of Tortoise). This trio of hipster lovefests are quite satisfying; they are also sung in English, giving them a distinctly separate, but not distracting feel from the rest of the album. )
Kassin +2 "Futurismo (Expanded Version)" (Luaka Bop, 2007)



With three extra tracks...!
Kassin "Sonhando Devagar" (Coqueiro Verde, 2011)

Mauro Kastro "Carnaval in Brazil" (Kastro Music, 2007)





<! Guitarist "Santana-like" >


Joao Roberto Kelly -- see artist discography


<! MARTHA KELLY + HUMBERTO TEIXEIRA: La BOSSA NOVA. EP 7/45 ed. France >

Ze Keti "Sucesos De Ze Keti" (Eldorado/Inter Records, 2000)


A fabulous reissue of a 1967 album, made at the height of songwriter Ze Keti's popularity. A member of the Portela samba school, Keti started writing hits for various "radio singers" as early as the late 1940s. It was during the politicized phase of the bossa nova era, however, that Keti really made his mark, writing songs for and performing in the popular 1964 show, Opinao. These '60s recordings have a strong similarity to Chico Buarque's early work -- he's not the greatest vocalist, but his refashioning of the samba canacao form, with brusque percussion and a shrill keening female chorus, has a real appeal. The emphasis is on the songwriting, and the songwriting is very good. Many of these songs are better known through interpretations by Zelia Barbosa and Nara Leao, but Zeti's own version have a great appeal. If you can find this one, it's definitely recommended.
Ze Keti "Identificacao" (Continental, 1979) (LP)





<! 01 - Tamborim (Mourčo Filho - Zé Keti) 02 - Vocź nčo foi legal (Zé Keti - Celso Castro) 03 - Feijčo malandrinho (José Carlos Rego - Zé Keti) 04 - Companheira (Zé Keti - Dabliu Namor) 05 - Último momento (Serafim da Costa Almeida - Zé Keti) 06 - Máscara negra (Pereira Matos - Zé Keti) 07 - Eu vou para a Bahia (Ramos - Zé Keti) 08 - Vocź nčo está com nada (David Raw - Zé Keti) 09 - Meus cabelos brancos (Geraldo Gomes - Zé Keti) 10 - Linhas cruzadas (Carlos Santos - Zé Keti) Arranged by Messias Saint JR Produced by Wilson Miranda >


Kid Abelha -- see artist discography





Kleiton & Kledir -- see artist discography





Lilian Knapp - see artist profile





Ithamara Koorax -- see artist discography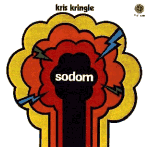 Kris Kringle "Sodom" (Beverly, 1971)
(Produced by Cesare Benvenuti)
One of those hippie-era rock oddities that keep popping up... This guy was the leader of an under-the-radar Sao Paulo-based band called the Clocks (also known as Memphis, as well as a half-dozen other names) who were a "grupo fantasma," one of those anonymous, studio-based groups put together by cheapie labels to capitalize on musical fads. In the case of the Clocks, it was a Brazilian label hoping to tap into the sunshine pop/post-teenybopper rock market. This album, sung in English, is sort of a soul-rock mix of Terry Jacks and Joe Cocker (indeed, Kringle's lurching, grungy soul cover of the Beatles' "Help" gives Cocker's "A Little Help From My Friends" a real run for the money...) Although I'm generally not that into Brazilian bands singing in English, it has to be said that the musical end of things is pretty strong, and several songs feature some pretty gnarly rock riffs... Not bad, but also not your usual brand of Brazilian rock.




K-Ximbinho "Em Ritmo De Danca" (Polydor, 1958)



<! Sebastičo de Barros ganhou o apelido de K-Ximbinho no tempo em que servia o Exército e se apresentava sempre com o sax-alto. Mas o seu imenso talento nčo se restringia apenas ao sax, foi clarinetista, arranjador e, principalmente, um grande compositor. O choro e o jazz lhe eram extremamente familiares e a junćčo dos dois estilos sua marca registrada. É notável a facilidade que os músicos nordestinos tinham para assimilar o jazz (falei disto numa postagem logo abaixo) e explico: o Brasil, durante a Segunda Guerra Mundial, cedeu importantes bases para os americanos que tremiam de medo que o marechal alemčo Von Rommel, entčo sediado na África, atravessasse o Atlantico e os atacasse subindo pelo Brasil. Delírios ą parte, o fato é que, Getúlio, em troca de quinquilharia, praticamente cedeu, dentre outras, a cidade de Natal para os americanos. Com o objetivo de "animar" as tropas, vinham diversas orquestras de jazz se apresentar no Brasil. K-Ximbinho nčo é excećčo. Nascido no interior do RN foi cedo para a capital e lá travou contato com o jazz que o acompanharia até a sua morte, em 1980. >

K-Ximbinho "Em Ritmo De Danca, v.2" (Polydor, 1958)





K-Ximbinho "Em Ritmo De Danca, v.3" (Polydor, 1958)
Very sweet stuff. Sleek, supposedly danceable stuff that has more of a '50s cool jazz vibe to it -- this close-knit quintet features K-Ximbinho's lovely, melodic horn playing and some deft, expressive jazz guitar by Nestor Campos, supported by unobtrusive, reserved piano accompaniment by Walter Goncalves. K-Ximbinho could play in a more aggressive, forceful style, but I prefer this more lyrical side. A very listenable album that stands up to repeat auditions, featuring three K-Ximbinho originals and one from guitarist Campos, alongside samba-cancao standards by Dorival Caymmi, Tito Madi and Dolores Duran, as well as standards by Harry Warren and Cole Porter. Excellent material spun into instrumental gems by several master musicians ... Highly recommended!


<! Neste belissimo disco, ele se faz acompanhar por Walter Gonćalves no piano; Vidal no contrabaixo; Hugo Tagnin na bateria e o superb Nestor Campos na guitarra. Choro e jazz em todas as suas vertentes com destaque para seu "Teleguiado", uma pequena obra-prima do Nestor Campos chamada "Zezinho teimoso" e os clássicos "An affair to remember" e uma versčo de "I've got you under my skin" (com o clarinete e a guitarra de Nestor tocando em uníssono) que faria qualquer jazzista estrangeiro corar de vergonha, recomendadíssimo! Polydor LPNG 4015, de 1958 assim como os dois primeiros volumes. >
K-Ximbinho "...E Seus Playboys Musicais" (Polydor, 1959)
A delightfully good-natured set of swinging, jazzy dance music, small-ensemble gafieria with arrangements by alto saxophonist K-Ximbinho, one of the most prolific Brazilian sidemen of the late '50s. These are mostly instrumental tracks, though the Brazilian infatuation with Frank Sinatra is made plain on charmingly-accented vocal renditions of "I've Got You Under My Skin" and "The Song Is You." Mostly, though, this is about the gentle interplay of the horns, with sleek, unobtrusive sambadelic rhythmic accompaniment. This is fun stuff, and the leads on flute, clarinet and sax are uniformly sweet-toned and playful, though the second half of the album gets a little more jazzy and complex than I'd prefer. Highly recommended!


<! Outro grande disco de K-Ximbinho, embora musicalmente menos importante que o anterior, com Zé Bodega, Cipó, Astor, Jorginho e mais uma constelaćčo de craques, além de um "aspirante" a cantor que desconhećo. Os arranjos de K-Ximbinho para os naipes de madeiras e metais sčo "matadores", inspiradissimos e, para variar, com a mesma facilidade que tinha para transitar do choro para jazz, percorria o caminho inverso, deixando-nos com a sensaćčo que a música que ouvimos nčo tem pátria, bem apropriado, portanto. Os destaques negativos sčo as duas faixas cantadas, o resto é muito bom. Polydor LPNG 4048 - 1959: Lado A: Deixa por minha conta (Cipó); De corazon a corazon (Ruiz/Mendes); Exaltaćčo a Mangueira ( Enéas Brites/Aloisio Costa); Eu quero é sossego (K-Ximbinho); Ięve got you under my skin (em versčo cantada - Cole Porter); Carioca 1954 (Ismael Netto) Lado B: Convite ao samba (Gaúcho/Inaldo Villarin); Em meus braćos (Almeida Rego/ Irany de Oliveira); Mistura Fina (Luis Bandeira); The song is you (versčo cantada - Kern/Hemmerstein); Chega de Saudade (Tom/Vinicius) e A woman in love (Frank Loesser). >
K-Ximbinho & The Ipanema Pop Orchestra "Bossa Nova Meets USA" (London, 1965) (LP)





<! Apparently also included Cipo and Mierelles(?) Charade 1:48 Mancini - Mercer Tonight 1:53 Leonald bernstein - Stephen Sondheim Witchcraft 2:06 Cy Coleman - Carolyn Leigh Tender is The Night 2:15 Sammy Fain - Paul Webster Call me Irresponsible 2:45 Sammy Cahn - James Van Heusen I Left my Heart in San Francisco 2:29 Douglass Cross - George Cory I Could Have Danced All Night 1:59 Frederick Loewe - Alan Jay Lerner Moon River 2:33 Mancini - Mercer All The Way 1:52 Sammy Cahn - James Van Heusen It Had Better be Tonight 2:41 Mancini - Mercer Days of Wine And Roses 2:32 Mancini - Mercer Hello, Dolly ! 2:24 Jerry Herman >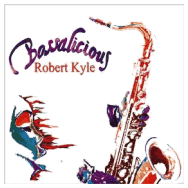 Robert Kyle "Bossalicious" (Dark Delishious Music, 2009)



(Produced by Robert Kyle)
A nice set of classic-sounding bossa-jazz instrumentals, very much in the Getz-Gilberto style. Saxophonist Robert Kyle leads a compact ensemble featuring Roberto Montero on guitar, with Amy Molinelli and Cristovano Novelli adding percussion, and vocalist Carol Bach-y-Rita as a guest performer on the last track, "Amazon River." If you're a fan of the mellow melding of early '60s bossa nova and North American cool jazz, you might want to give this disc a spin!
---
Brazilian Music - Letter "L"
---



Main Brazil Index
World Music Index

---