<! MP3 09/26/08, 11/25/09, 11/18/12 > <! pix 11/25/09, 11/18/12 > <! ALLBM 09/26/08 > <! icons 02/15/11 > <! UPDATES: 09/26/08 11/18/12 - reviewed Youngsters - probably a larger discography to be found (?) also more Yahoo? >
---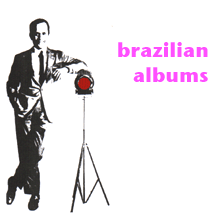 This is a listing of miscellaneous albums and artists under the letter "Y"
If an artist or album you like is not reviewed here, please feel free
to contact me and make a suggestion.
---
A | B | C | D | E | F | G | H | I | J | K | L | M | N | O | P | Q | R | S | T | U | V | W | X | Y | Z | Compilations
Brazilian Styles | 30 Recommended Records | Portuguese-language pop | Brazilian Links | Slipcue.Com
---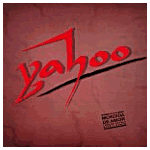 Yahoo "Yahoo" (EMI-Odeon, 1988)
(Produced by Marcello Azevedo & Roberto De Recife)
Dreadfully tepid, vaguely "new wave" mainstream '80s-style pop-rock... In terms of its production style, his would have sounded at home with North American pop from about two or three years earlier. It's not overtly embarassing, but it's certainly not worth going out of your way to track it down, either. Nothing special, really. Bandmembers included Marcello Azevedo, Roberto De Recife, Marcelo Faria and Ze Henrique. The album closes with a cover of the Os Mutantes oldie, "Vida De Cachorro"; another song, "Mordida De Amor," was used as the theme of a Brazilian TV show.
Yahoo "20 Anos: Ao Vivo" (Atracao, 2008)


Yahoo "Flashnight" (Atracao, 2011)


Yonlu "A Society in Which No Tear Is Shed Is Inconceivably Mediocre" (Luaka Bop, 2009)



An intriguing, sometimes brilliant lo-fi, bedroom-recording indie rock album from a teenager from Porto Alegre, Brazil. Vinicius Gageiro Marques, aka Yonlu, was an avid Internet denizen, both in music groups where he shared his homemade music and, more tragically, on a suicide forum where in 2006 he web-chatted during his final moments as he killed himself through carbon monoxide poisoning, a month before his 17th birthday. His musical legacy is both impressive and tantalizing -- it's a skillful, multi-textured set that is most similar to arty rock bands such as Badly Drawn Boy, et. al but also nods towards Brazilian tropicalia and bossa nova; had he lived through his depression, Yonlu could have grown into a major artist. Most of the songs are in English, and while I would have preferred more material sung in Portuguese, the set is still impressive, a document of a hip, 21st Century pop sensibility that lies under the surface in the modern Brazilian pop scene. A tragic record, true, but an effective and unusual one as well. Definitely worth checking out.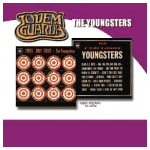 Youngsters "Twist Only Twist/Os Fabulosos Youngsters" (Sony, 2000)



This 2-CD set reissues two albums from a pop-oriented jovem guarda band, 1963's Twist Only Twist and Os Fabulosos Youngsters, from 1964, both reviewed below... (By the way, does anyone know for sure if this group included future pop-rock star Leno? I forget where I read that, but would love to verify it one way or the other...) This twofer reissue includes several bonus tracks, presumably taken from singles or EPs - the bonus tracks on this disc are clearly not of the same vintage as the '63 LP: "Falar E Facil" is a groovy, fuzzed-out pop-psych song with vocal harmonies drawn from the Hollies, and the flip, "Te Adoro," has some groovy jangly guitars: I'm guessing '66 or '67 on these tracks. Disc Two's bonus tracks include "Ajoen, Ajoen," and a version of Duke Ellington's "Caravan."
The Youngsters "Twist Only Twist" (CBS, 1963)



Honking saxophones and a dit-dit-ditty organ figure prominently in this charming though underwhelming early '60s jovem guarda rock band. For whatever reason, they sang some songs in Spanish, I guess hoping to sell records outside of Brazil, though it's not clear if any of the band members were non-Brazilian. Anyone know? Some songs are in Portuguese, too, although mostly the record is of instrumental rock music, sort of the sub-surf early '60s frat-rock. Not mindblowing, but a nice piece of the Brazilian rock puzzle.
Os Youngsters "Os Fabulosos Youngsters" (CBS, 1964)



This perky album features pop covers with a heavy tilt towards "British Invasion" material, such as the Dave Clark Five's "Glad All Over" and "Do You Want To Know A Secret," by the Beatles, as well as Curtis Mayfield's "Um, Um, Um, Um, Um, Um" and a Trini Lopez tune. Unfortunately, they mostly cover these songs in English rather than in Portuguese (or even Spanish, as on their earlier album...) Oh, well. They were still a cute band, I just wish they'd been a little "more Brazilian." On the plus side, the guitars are groovier and used more prominently, as on surfy songs like "Teenage Trouble"; there is one cool vocal tune, "L'Esercito Del Surf," with an unidentified female vocalist who I'm very curious about...


<! was Leno in this band? > <! teenage trouble a cover of who? "Mannion" on song credit, also covered by The Angels (JG) >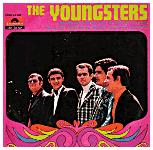 Youngsters "The Youngsters" (Polydor, 1969)
Looks like they were still plugging away at the end of the decade, covering the Stones, Spenser Davis Band and the Archies...


<! late '60s from the look of it...? > <! 01 - Route 66 02 - Gimme Gimme Good Lovin' 03 - NeurastÉnico 04 - Our Day Will Come 05 - Hello Stranger 06 - Wahaii Five-O 07 - Mickey's Monkey 08 - Soulful Strut 09 - Time Is Tight 10 - Dizzy 11 - Awake 12 - I Wanna Be Your Man >

Yutaka "Brazasia" (GRP, 1990)


Yutaka Yokokura, a Japanese koto player explores Brazilian music, with help from Oscar Castro-Neves and others...


<! not to be confused with Japanese pop artist Yutaka Ozaki...(?) >

---
Brazilian Music - Letter "Z"
---



Main Brazil Index
World Music Index

---