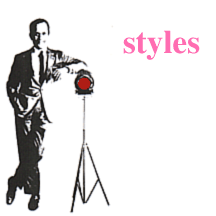 ---
Brazilian music is typified by its intense and exuberant mixing of styles, from the European/African/Native American blends that brought about the original sambas of the early Twentieth Century, to the electronica and hip-hop records of today. Here is an attempt to sort out some of those styles, and the artists who make them popular. For now, the site is a little thin on the most contemporary artists (though listening suggestions are always welcome). Some styles have their own pages, which are linked to from here. You might also want to check out the Brazilian Artist and Album guides.
A Glossary of musical terms is also available, though I won't entirely swear by it.
---
Axe - A contemporary Afro-Bahian pop style, incorporating samba, rock, soul and other musical influences. Reviews of axe artists can be found throughout the miscellaneous albums section.
Batucada - Intense, polyrhythmic percussion. Batucada is a style which emphasizes Brazilian culture's African heritage. Look for any of the various compilation records available.
Bossa Nova - A suave, romantic style which started in the 1950s, replacing samba as the national music. Typically, bossa nova (which means "new way" in Portuguese) is very mellow and laid-back, and very, very cool. In the early 1960s, bossa nova rhythms became popular with jazz and pop musicians in the U.S. and Europe.
Bossa Nova Jazz - In the early 1960s, bossa nova rhythms became popular with jazz and pop musicians in the U.S. and Europe. Brazilians, too, have long had an affinity for jazz, and usually mix it around with plenty of local influences.
Capoeira - A style of martial arts developed by Brazilian slaves in the 1700s. Capoeira was developed surreptiously, with practitioners pretending that they were taking parts in dances, when in fact they were practicing their kicks and blows. Thus, there is also a whole style of capoeira music which goes along with the martial arts culture.
Choro - An improvisational instrumental style from the late 19th and early half of the 20th Century. Similar to New Orleans trad jazz, choro was closely connected with the early development of samba, and is typically played by a small ensemble -- over the years the instrumentation has expanded to include more instruments, such as clarinet and mandolin... Early stars of the genre include flautist Pixinguinha, mandolin player Jacob do Bandolim, and guitarist Garoto.
Forro - Upbeat, catchy dance music from the Northeast of Brazil. Usually features an accordion, and syncopated rhythms similar to samba. In some ways, forro is analagous to mariachi in Mexico, or cumbia music in Columbia: although a few artists (such as Luiz Gonzaga and Jackson do Pandeiro) are well-known, national stars, thousands of others have recorded for small, regional labels and much of forro is relatively informal and localized.
Frevo - An early popular Northeastern caranval style which features a march-like quality. Like choro, frevo is closely related to the samba, and has grown and adapted into a more modern sound. Frevo is most popular in Pernambuco state, especially in Recife.
Jovem Guarda - In the late '50s, rock'n'roll took hold in Brazil, with teenpop and surf bands popping up across the country. The Jovem Guarda TV show became the focal point for Brazilian roquieros, although the more radical psychedelic pop of the tropicalia scene soon supplanted the earlier, cutsier sound. In the 1970s, as tropicalia morphed into MPB, North American-style hard rock and AOR came into style.
Lambada - A dance style whose popularity peaked in the late 1980s, when the group Kaoma had an international hit. Heavily influenced by Caribbean music -- particulary the merengue -- Lambada is typically more aggressive and hard-driving than samba or pagode, and tremendously more boring.
Musica Popular Brasileira (MPB) - Pretty much a catch-all phrase for any Brazilian pop which comes after bossa nova. The Tropicalia movement (see below) used to be what people meant when they were talking about MPB, but now it's almost an absurdly far-reaching phrase that musical poseurs use when they want to sound cool. (Just watch how often I use it!)
Non-Brazilian Lusophone Music - Brazil wasn't the only place the Portuguese colonized. Check out some of these recommendations from Cape Verde, Mozambique, Angola, and other areas in the Portuguese-speaking world.
Rock Music - After the prefab jovem guarda style faded away, hard rock and prog became more prominent, although still quite marginal in comparison to homegrown MPB and bossa nova. In the 1980s, a new hard rock movement arose, labeled BRock by its fans -- smatterings of punk and indie rock bands followed, although most of the rock-oriented energy went into the kaleidoscopic manguebit scene...
Samba and Pagode - Samba's syncopated, smooth dance style was invented in the late 1800s as part of Brazil's carnaval celebrations. Carnaval sambas were typically performed by large percussion ensembles, and were an expression of Brazil's West African heritage. Later on, in the 1920s and '30s, samba became increasingly complex, as writers such as Ary Barroso transformed it into a pop style, blending African rhythms with European melodies. Out of fashion during the bossa nova craze of the late 1950s and early '60s, samba had a resurgence of popularity in the 1970s, typified by popular singers such as Clara Nunes, Beth Carvalho and Alcione, who labelled their new style pagode. Over the years, pagode has become a catch-all phrase for many styles of pop music widely heard throughout Brazil.
Soul and Funk - Surprisingly, hardcore funk and soul were slow to take root in the Brazilian mainstream... There were a few highly-prized albums in the 1970s, but it wasn't until the '80s and the whole axe phenomenon and the bloco afros of Olodum and Timblada that funk music rose above the haze of glossy MPB pop. Here's a look at some of the best records, new and old...
Tropicalia - A late-'60s/early-'70s musical movement that combined North American rock, blues, jazz, pop kitsch and psychedelic music with Brazilian and other latin american styles. In part, tropicalia was a reaction to the perceived stodginess of bossa nova music, which had been the dominant pop style since the late 1950s. In turn, the major tropicalia stars became the musical status quo from the 1970s onward, and younger musicians alternately rebelled against the hegemony of the tropicalistas, or enjoyed working with them.
---


Main Brazil Index
World Music Index




---