<! cd = 01/01/00 > <! MP3 10/22/12 > <! pix 10/22/12 > <! icons 10/22/12 > <! UPDATES: 10/22/12 - triaged after years of neglect! embarrassing! could add to this list later... >

---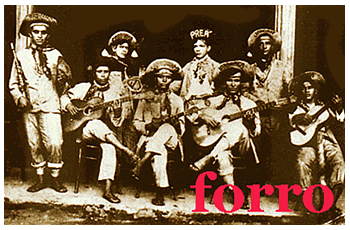 Upbeat, super-catchy dance music from the Northeast of Brazil. Forro usually features an accordion, with fast, syncopated rhythms similar to samba. In some ways, forro is analagous to mariachi in Mexico, or cumbia music in Columbia: although a few artists (such as Luiz Gonzaga and Jackson do Pandeiro) are well-known, national stars, thousands of others have recorded for small, regional labels and much of forro is relatively informal and localized. Although it had been marginalized during the bossa nova years as a kind of hick music, the style made a comeback in the early seventies, as tropicalia artists such as Gilberto Gil and Gal Costa revived old hits and brought forro riffs into their rock-tinged albums. Revitalized, forro began to become more modern, with new stars such as Elba Ramalho who introduced disco and pagode elements into the old back-country sound.
---
Major Forro Artists
---
---
Recommended Records
---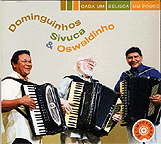 Dominguinhos/Sivuca/Oswaldinho "Cada Um Belisca Um Pouco" (Biscoito Fino, 2004)


Wow! Talk about your accordion music superfests! Three veteran forro stars team up for a giddy, propulsive set of classic forro and baiao instrumentals, all performed at a manic, lightning pace, with each artist adding his own layer to the dense, fast-paced mix. Rhythm piles on rhythm, creating sort of a hyper-syncopation that makes the music simply irresistible. I will readily confess that I often find forro music and (shhhh! don't tell anyone!) accordions themselves a bit monotonous at times, but this is an album that transcends the limitations of the style... It's a really fun, kinda wild little set... well worth checking out!

Gilberto Gil "Eu, Tu, Eles (Me, You, Them)" (Soundtrack) (Warner/Atlantic, 2000)



Gorgeous album which is drenched in Northeastern forro and includes a half dozen fluid, modern interpretations of old Luiz Gonzaga tunes, and several tracks featuring master accordionist Dominguinhos. For the life of me, I couldn't tell when all of these songs were really recorded -- I know some of the Dominguinhos tracks are from Gil's mid-70s Refazenda era, but I suspect this is a mix of new and old material. At any rate, this is one of the most pleasant Gilberto Gil albums you're likely to hear, and a fascinating example of how Gil's acoustic musings can mix beautifully with the occasionally nerve-jangling forro style. Highly recommended!!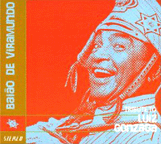 Various Artists "BAIAO DE VIRAMUNDO: TRIBUTE TO LUIZ GONZAGA" (YBrazil/Stern's, 2000)



A weird, modernized take on the forro tradition, featuring only a few well-known artists (such as Nana Vasconcelos and Nacao Zumbi), along with a slew of Brazil's most creative electronica artists. The typical accordion-and-triangle sound of forro is stripped apart, laid bare and slathered with skittery jungle, ambient dub and techno riffs, rendering it all but unrrecognizable... deconstructed, as it were. The results are challenging and delightful. The only one of these artists I've heard of before is Otto -- all these other young'uns are a revelation. Definitely worth your attention!

Various Artists "BRAZIL CLASSICS 3: FORRO, ETC." (Luaka Bop, 1991)


Really fun, and really catchy. This collection features more pop-oriented material than other "forro" discs, and in some ways that makes it even better. Minor complaint: the liner notes describing forro are kind of lame. "A mixture of ska with polka in overdrive?" Oh, puh-lease!! Ska?!? (The Rough Guide To World Music makes the same error in trying to pitch forro to yankees by using comparisons which they think will sound familiar. They compare forro to Zydeco, another accordion-based genre...) Maybe a more accurate description might be a mix of polka, samba and Columbian cumbia. But why quibble? Regardless, this disc is a really cool collection! Among other things, it's got a classic track by Jackson Do Pandeiro on it. I want more!


<! 125 x 122 >

Various Artists "DANCE MUSIC FROM BRAZIL: CHOROS AND FORRO" (Nimbus, 2000)


A far-flung but fairly wimpy 4-CD set that features about four hours of mostly-instrumental music drawn from this label's vast catalog. It's not actually a proper compilation so much as a collection of albums... each disc features a separate group: Os Ingenuos, Oficina De Cordas, Camarao, and the Fred Dantas/Ailton Reiner ensemble each tackle a separate style -- choro, forro, etc. Like many choro albums, this disc might be best taken in small dose, but there is some truly fabulous musical virtuousity on display here. The forro disc has the greatest variety, but they're all worth checking out. A great introduction to the styles, and the label.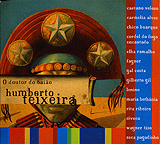 Various Artists "O DOUTOR DO BAIAO: HUMBERTO TEXEIRA" (Biscoito Fino, 2003)


A splendid live tribute to composer Humberto Texeira, one of the great founders of modern Northeastern pop... Texeira's legacy tends to be overshadowed by his connection to forro star Luiz Gonzaga, but this fine concert album brings his work to the foreground, with rich, heartfelt renditions of his old baiao compositions from the middle the 20th Century. It's an all-star cast, packed with MPB royalty: Maria Bethania, Chico Buarque, Gal Costa and Gilberto Gil on call for the '70s old guard, Lenine and Rita Ribeiro representing the younger generation, Elba Ramalho and Fagner as Texeira's nordestinho stylistic stepchildren. High marks go to Caetano Veloso for his soft, piercing rendition of "Baiao De Dois," although one of the most surprising artists on here is alt-rocker Lenine, who gives a similarly gentle, exploratory performance. This entire album is quite nice, actually, highlighting the fun, playful, bouncy aspects of Texeira's work, while liberating it from the manic, hyperactive feel of the original, old-school baiao recordings of the 1940s and '50s. This disc does for Texeira's legacy what the BAIAO DE VIRAMUNDO collection did for Gonzaga in 2000: it shows the elasticity and enduring appeal of these gloriously catchy old pop tunes. Recommended!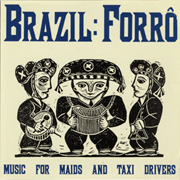 Various Artists "FORRO: MUSIC FOR MAIDS AND TAXI DRIVERS" (Rounder, 1989)


One of the best collections of this manic accordeon currently music available in the US. The artist selection is off the beaten track, and the emphasis is fairly rootsy (this is Rounder after all...) The title refers to the distain that many of the more cosmopolitan Brazilians hold for the rural forro style... As in, "What? You listen to forro? Good lord, why? Only taxi drivers listen to that!!" Sort of like Mexican ranchera music in California. But, hey, judge for yourself. This is pretty solid collection, with plenty of catchy material.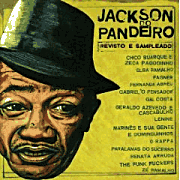 Various Artists "JACKSON DO PANDEIRO: RETRATO E SAMPLEADO" (BMG-Brasil, 1999)


This tribute to forro legend Jackson do Pandeiro features a bunch of younger contemporary Brazilian artists, along with old-timers such as Gal Costa, Chico Buarque and Elba Ramalho. Soul, trip-hop, dancehall and rap weave throughout about half of these tracks; the rest stick more closely to traditional forro arrangements. The two tracks by Lenine are disappointing, but on balance this is a nice set, with surprisingly few weak moments.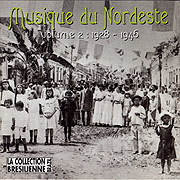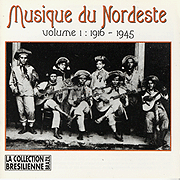 Various Artists "MUSIQUE DU NORDESTE v. 1: 1916-1945" (Buda Music/France, 1999)


Various Artists "MUSIQUE DU NORDESTE v. 2: 1928-1946" (Buda Music/France, 1999)


Two stunning CDs of distinctive and primordial music from the Northeastern states, including some of the earliest forro classics. This series is very similar to collections on the Fremeaux label, though if anything, it digs a bit deeper, and has a stronger regional flavor. Most folks will enjoy the second disc more -- its melodies are more modern and gentle, whereas the first disc is a little starker and has a close affinity to the style of Portuguese fados and ballads found on the Heritage label. Featuring long-lost artists such as Luperce Miranda, Joao Pernambuco, Irmaos Valenca and -- of course -- forro founder, Luiz Gonzaga. HIGHLY RECOMMENDED.
---



Other Brazilian Styles
Main Brazil Index


---