<! cd = 12/08/09 > <! MP3 12/08/09 - none > <! pix 00/00/00 > <! ALLBM 00/00/00 > <! icons 01/27/11 > <! UPDATES: 12/08/09 - only one ASIN 01/31/13 - fixed pix, ASINs, more produced-by listings > <! ADD 80s ALBUM!!!!!! >

---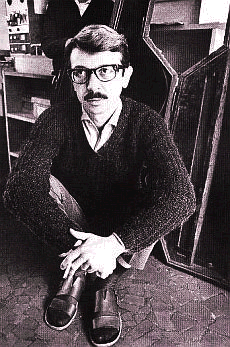 Brazilian pianist/composer/arranger Rogerio Duprat is most identified with the hippie-ish, surrealistic tropicalia scene of the late 1960s and early '70s. A classically-trained experimental music composer, he worked with the best-known tropicalia stars -- Gal Costa, Gilberto Gil, Os Mutantes, Caetano Veloso and others-- he helped sculpt the wild psychedelic soundscapes that made their early records sound so unique. Duprat also recorded a few albums of his own, ranging from erudite modern classical to oddball, tweaky pop, much like the rock hybrids he helped create in the tropicalia era. Here's a quick look at his work...
---
Discography: As An Artist
---

Rogerio Duprat "Os Imortais: Os Mestres De Sempre, Na Bossa De Hoje" (Villela Santos)
This is, possibly, Duprat's first recording, a mix of European classical and Brazilian pop, made well before the tropicalia scene burst into bloom. Verdi, Schumann, Beethoven, Tchaikowski, Chopin... all given a cute orchestral-bossa nova twist. It's not electrifying or mind-shattering, but it's also not as kitschy or glib as some of his later, better-known work. The dance-y adaptation of Beethoven's Fifth is kinda cool; some other tracks are a little snoozy... Certainly this disc is worthy of academic interest, and it also sounds fine playing in the background... It's not a wild recording, but it is playful and clever.

Orchestra Ruda "Classicos Em Bossa Nova" (Philips, 1959)
Conducted by Rogerio Duprat...
Rogerio Duprat & Orquestra Fantasia "Distracao" (Pic Music, 1962)

Rogerio Duprat "Dedicado A Voce" (Penthon, 1967)
A fairly straightforward set of perky orchestral renditions of bossa nova and samba standards, tunes such as "Descendo O Morro," "Samba Do Orfeu" and "Manha De Carnaval," from Black Orpheus, as well as Dorival Caymmi's "Saudade Da Bahia." Considering how out-there and avant his subsequent work with the tropicalistas would be, this album is surprisingly conventional, with some extras modernist-classical fillips, but none of the Beatles-meet-Ennio Morricone spaghetti-western technique Durprat became known for. Adding rock guitars into the mix really made a big difference -- without them, this isn't all that different from what Lyrio Panicali was doing around the same time -- a little kooky and over the top, but more kitschy than a total, cosmic hippie freakout. There are some exceptions, like Pires Cavalcanti's "Atchin," but mostly this is pretty standard fare, at least by Duprat's standards.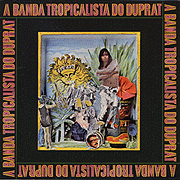 Rogerio Duprat "A Banda Tropicalista Do Rogerio Duprat" (1968)


Hailed as a missing link and/or lost gem of the 'Sixties tropicalia scene, this was the first widely-released solo album by producer/arranger Rogerio Duprat, who helped shape the classical-avant elements of the early albums by key artists such as Gilberto Gil, Caetano Veloso and Os Mutantes. Duprat apparently studied in Europe with famed modernists such as Karlheinz Stockhausen and Boulez, but the musical ironies he brought to bear on his own recordings seem fairly facile. There are goofy, gogo-delic renditions of old sambas and modern bossa novae, but even taken as highbrow camp, or as cultural in-jokes that would have made sense to Brazilian intellectuals at the time, they still seem pretty ephemeral. I mean, this album's okay -- if you're into kitschy European soundtracks and stuff like that, this might be a lot of fun -- but it's not great or mindblowing... It includes a couple of Beatles songs and covers of other non-Brazilian pop hits of the day, and has Os Mutantes starring on four of the songs ("Cancao Para Ingles Ver," "Cinderella, Rockafella," "Lady Madonna" and the English-language "Rain, The Park And Other Things," which is an album highlight). Mutantes probably perform on the rest of the album as well (but don't quote me on that). Mutantes fans will want to check it out, as will devotees of Brazilian psychedelia, although it's a little hit or miss as to whether or not you'll find yourself revisiting this disc all that often. NOTE: The sound transfer on the 2005 reissue on the Cherry Red label is terrible... The music might benefit from a cleaner mix, but not so much so that you should pay big bucks for an original pressing...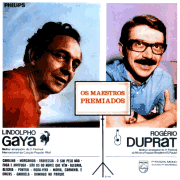 Rogerio Duprat/Lindolpho Gaya "Os Maestros Primiados" (Philips, 1968)
This split album features mainstream bandleader/arranger Lindolfo Gaya on one side, and tropicalia arranger Duprat on the other. Each man had a huge influence on the development of Brazilian pop during the 1960s, Duprat as a style-busting iconoclast, Mestre Gaya as one of the most prolific and in-demand arrangers in the booming bossa and MPB scenes. The pairing is both providential and comedic -- indeed, following Gaya's brassy, blaring, big-bandish tracks with Duprat's avantnik tootlings almost seems like an act of self-referential parody, although in truth the two weren't all that far apart. Both arrangers had a love of over-the-top orchestrations, and although Duprat is dearly beloved by the tropicalia crowd, in many ways he seems to have been a one-trick pony: his stop-and-start, cut-and-past pop-orchestral pastiches all start to sound the same after a while. A nice curio of the era, but not a mind-blower. There's little on here that I would want to come back to.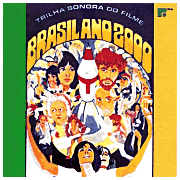 Various Artists "BRASIL ANO 2000" (Forma, 1969) (LP)


Tropicalia at its most indulgent and most zonked out, with swathes of cerebral art-music, tribal/indiginous/world motifs galore, moody post-bossa acoustic tunes and a surplus of excessiveness and musical slack. Duprat collaborates with lyricist Jose Carlos Capinam and celeb provacateurs Gilberto Gil and Caetano Veloso collaborated on this oddball hodge-podge, while Gal Costa sings on several songs. Apparently this collects music from various films, some abandoned, others completed, stitched together with short snippets of this and that. It's weird, but a little too deliberately weird, and mostly not stuff that will sustain interest after a couple of initial auditions. Still, if you're on a serious tropicalia kick, you'll want to check this one out.


<! Various Artists "BRASIL ANO 2000" (Forma, 1969) 01. Introdućčo 02. Canćčo da Moća 03. A Família no Caminhao 04. Transformaćčo em Índio 05. Homem de Neandertal 06. śxtase 07. Retreta 08. Casamento e Sedućčo 09. Cena de Amor na Praia 10. A Fuga 11. Orgia Subterranea 12. Flexas ao Alvo 13. Show de me Esqueci 14. Coraćčo 15. Anúncio da Luta 16. Duelo de Garfo e Faca 17. Relógio do Tempo 18. No Quartel 19. Escolha da Liberdade 20. Nčo Identificado O elo perdido! A lacuna que existia na discografia tropicalista acaba de ser preenchida!!! "Brasil Ano 2000", é a trilha do filme homônimo lanćado em 1969. Os responsáveis pela trilha fazem parte da cúpula tropicalista. Gil, Capinam, Duprat e Caetano Veloso assinam as composićões contidas no filme. 20 faixas das quais trźs sčo de Gil e Capinam, uma de Caetano Veloso e as 16 restantes levam a assinatura de Duprat. O tempo total do LP dura cerca de 32 minutos e carrega momentos memoráveis. De comećo temos Gal Costa interpretando a excelente "Canćčo Da Moća", de Gil e Capinam, na ficha técnica nčo diz quem é o violonista que a acompanha, mas tenho quase certeza de que é o proprio Gil que o faz. Seguindo temos duas vinhetas de Duprat e outra canćčo de Gil e Capinam "Homen de Neandertal", interpretada por Gal e Bruno Ferreira. Mais uma vinheta e caimos no tema chamado "Retreta", tema que caberia em qualquer filme de Fellini sem destoar em nada, Duprat compôs um dobrado que deixaria Nino Rota morrendo de inveja (ah! Se Fellini tivesse ouvido isso! rsrs). Na sequźncia temos mais 5 vinhetas de tamanhos variáveis e que entre as quais Duprat desfolha citaćões de Felix Mendelssohn e de G. Rossini e sčo com elas que finaliza o Lado A do LP. O Lado B abre com "Show de Me Esqueci", uma espécie de síntese do filme interpretada por Gal , śnio Golćalves e Bruno Ferreira, nela estčo praticamente quase todas as melodias que permeam o filme. O que segue é a composićčo "Coraćčo", aqui Duprat re-utilizou a base do arranjo orquestral de "Coraćčo Materno" gravado um ano antes para o LP "Tropicália ou Panis Et Circenses" e substituiu o vocal de Caetano Veloso por um solo de clarinete fazendo outra melodia, creio, sem dúvida alguma, que Duprat fez uso dos tapes de "Coraćčo Materno" para o seu 'novo' "Coraćčo" como uma espécie de play back, é curioso ouví-las uma seguida da outra. Mais quatro vinhetas seguem na continuidade do álbum, duas merecem ser comentadas: "Duelo De Garfo e Faca", me arremete aos experimentos de Walter Smetak com suas propositais desafinaćões e diálogo entre os instrumentos e "Relógio Do Tempo", que devido a instrumentaćčo escolhida é o tema mais singelo do álbum, impossível nčo gostar. Mais duas e concluímos o repertório do disco: "Escolha Da Liberdade", novamente Duprat revisita os temas que aparecem no filme e cria nova melodia que vai servir de ponte para o último tema do álbum. "Nčo Identificado", composićčo de Caetano Veloso que foi escolhida como canćčo adicional e que encaixou perfeitamente, nčo poderia ter sido melhor a escolha. Mais uma vez Gal deixa seu recado concluindo o volume de maneira magistral. "...Vou andando, vou sonhando, vou sorrindo, seu sorriso sonho antigo em minha dor..." >

Rogerio Duprat "Brazilian Suite" (KPM, 1970)



<! One of the rarest-ever productions from Brazilian maestro Rogerio Duprat -- a set of sound library instrumentals for KPM, done right around the time of his classic work with Gal Costa and Os Mutantes! The set's amazing -- tunes that are much hipper and groovier than Duprat's better-known album of instrumentals from Brazil -- and the overall approach is kind of a sophisticated scoring of Brazilian elements, similar to Edu Lobo's best work, but done with some of the more spacious sounds that you might find in the Aussie soundtrack recordings of Sven Libaek! There's some occasional funky touches, and instrumentation mixes cool orchestrations, bits of strings, and some nice percussion and guitar -- all in ways that are quintessentially Duprat-like, and extremely beautiful throughout. Titles include "Setting The Scene", "Spotlight", "Percussion Highway", "Rio Back Street", "Skillful Maneuver", "Meeting In Brazilia", and "Tropical Green". > <! This is Rogerio Duprat - The Brazilian Suite (1970), for KPM Music Library, with Maestro Rogerio Duprat delivering Tropicalia arrangements with lots of electric guitars, percussion and orchestra. KPM Music Library was a British label that went famous by its "1000 Series". KPM was later bought by EMI and many of the LPS from the 1000 Series have been reissued on CD, which is not the case of Rogerio Duprat. Tracks include Rogerio Duprat arrangements and compositions. >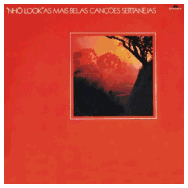 Rogerio Duprat "Nho Look: As Mais Belas Cancoes Sertanejas" (Polydor, 1970) (LP)


(Produced by Manoel Barenbein)
This is a truly odd album, with Duprat digging into his bag of arrangement gimmickry to back a cheerful but sluggish vocal chorus, chirping through a series of mellowed-out, easy-listening versions of sertanejo pop songs. All with the same old, mildly avant, soft-classical tropicalia riffs interjected amid muted, restrained orchestral pop arrangements. It's the same techniques as on the Gilberto Gil and Mutantes albums, but backing some Os Farroupilhas-meet-The Mamas & Papas ensemble. It is oddly alluring, I'll admit, but it's hard to see the original motivation for this project. It's unique, though, for sure. Anyone know who was is the (mostly?) female chorus?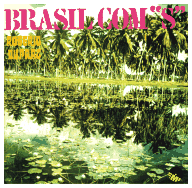 Rogerio Duprat "Brasil Com S" (EMI-Odeon, 1974) (LP)


(Produced by Milton Miranda & Maestro Gaya)
(Arrangements by Rogerio Duprat)
Big, lavish, pop-orchestral renditions of classic Brazil-themed songs, mainly old samba-cancoes from composers such as Ary Barroso ("Aquarela Do Brasil," "Isto Aqui E Ai"), Joao Do Barro ("Onde O Ceu, Azul E Mais Azul," and "Brasil, Usina Do Mundo") and Benedito Lecerda ("Brasil") with a treble-heavy horn charts, Vegas-y rock drums and some precise electric guitars... It's like having the old Doc Severinsen "Tonight Show" band cover a bunch of Brazilian oldies, very '70s and very kitschy, and with only a hint of Duprat's much-vaunted avantnik leanings -- some modernistic atonalities and whatnot, but mostly this is pretty Muzak-y. One item of note in the credits in an assistant producer credit for Guarabyra, presumably Gutemberg Guarabyra of the pop duo of Sa & Guarabyra, getting a chance to hang out with the old-timers in the studio.
Rogerio Duprat "Evocacao IV: Anacleto De Medeiros" (Eldorado, 1981)
(Produced by Antonio de Vincenzo & Aluizio Falcao)
(Arrangements by Rogerio Duprat)
An un-ironic tribute to 19th-Century composer Anacleto de Medeiros, a prolific Brazilian bandleader whose work bridged the worlds between marching-group "banda" music, choro, and classical, between the "erudita" and "popular." This is a lovely record, packed with brass and woodwinds, emphatic but restrained percussion, and plenty of lilting, insistent melodies. Duprat doesn't perform on here, but you can certainly hear echos of Anacleto's work in the classic Duprat sound, particularly the ever-present marching band music... This tender homage helps elevate what always seemed like kitschy, jokey affectations into a more sincere, heartfelt part of Durprat's ouvre: it's clear from the elegance of this unlikely tribute that he really loved Medeiros' work and that it had a meaningful influence on his sensibilities. A very nice record, and a accessible introduction to an antique style that has largely been forgotten over the years.
---
Discography: As An Arranger
---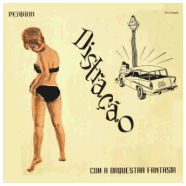 Orquestra Fantasia "Distracao" (Penthon, 1962) (LP)
A pleasant, though perhaps unremarkable bossa-pop set... Mostly light orchestral stuff with a little pop/samba bounce, and a couple of rock-oriented tunes from back when the Brazilians still thought the "hully gully" was a major American dance craze, with vocals that sound a little like Louis Prima. Apparently fabled avant-arrangenik Rogerio Duprat had something to do with this album, and though he isn't credited on the album or in the liner notes, you can hear his signature sound on some of the string arrangements. Overall, this seems like a very cobbled-together, see-what-sticks hodgepodge of various popular styles -- the teenybopper rock stuff is the least convincing, but probably the most noteworthy, especially to devoted scholars of Brazilian jovem guarda. Not a great record, but it has its charms. Nice bikini, too.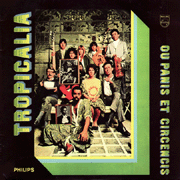 Various Artists "TROPICALIA: OU PANIS ET CIRCENSIS" (Polygram, 1968)


(Produced by Rogerio Duprat)
A collaborative statement of purpose for the hippie-ish tropicalia movement, with contributions from all the heavyweights of the scene: Gilberto Gil, Os Mutantes, Nara Leao, and Caetano Veloso. Gal Costa sings on four of the twelve tracks, and her vocals are consistently pleasant, although this is really a songwriting and stylistic showcase album which overshadows vocalists. Overall, this record radiates youthfulness and a playful, experimental artistic zeal. Recommended!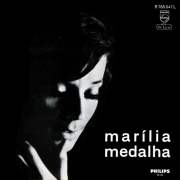 Marilia Medalha "Marilia Medalha" (RGE, 1968)
(Produced by Rogerio Duprat)
One of Duprat's finer efforts, and a highly appealing album from Medalha... This opens with a bold, brassy version of Tom Ze's "Gloria," with punchy horn arrangements propelled by rock'n'rollin' snare drums, and Marilia's still-girlish, quite charming vocals bobbling between the clumsy and the sublime. She sounds youthful and unaffected, a rough-hewn, authentic voice singing with simplicity amidst Duprat's wildly baroque sound design. Although, as is often the case, Duprat's arrangements threaten to upstage the singer, for the most part there is harmony and a complex, skillful interplay between the primary melodies and the crazy goings-on in the orchestra pit. The repertoire is also cutting edge: with the exception of a Sylvio Caldas oldie, this is mostly contemporary material from composers such as Tom Ze, Caetano Veloso, Sergio Ricardo, Joyce, Capinan and a couple of songs from Edu Lobo, who also sings a duet on "Memorias De Marta Sare," a song that Medalha won a prize for at a 1968 MPB song festival. All in all, a very vigorous and enjoyable album -- a great showcase for Medalha in her youth, and one of Duprat's most effective projects.


<! R 765.025 L > <! arrangements by Maestro Rogerio Duprat and a participation of Edu Lobo as special guest on track 05 - Memorias de Marta Saré, which is the song Marilia Medalha got the second prize on Festival de Musica Popular Brasileira, 1968 edition. This is all I know about this album, which Maria Medalha delivers a sweet blend of Samba with Bossa Nova. 01 - Glória (Tom Zé) 02 - Arrependimento (Silvio Caldas / Cristóvčo de Alencar) 03 - Jogo de Viola (Jočo Alberto P. Soares / Paulinho do Pinho) 04 - Bonina (Caetano Veloso / Capinan) 05 - Memórias de Marta Saré (Edu Lobo / Gianfrancesco Guarnieri) with Edu Lobo 06 - Sčo Paulo Meu Amor (Tom Zé) 07 - E o Mundo Nčo Se Acabou (Assis Valente) 08 - Canćčo de Marta e Romčo (Edu Lobo / Gianfrancesco Guarnieri) 09 - Velho Tema (Sergio Ricardo) 10 - Pressentimento (Élton Medeiros / Hermínio Bello de Carvalho) 11 - Trźs Cavaleiros (Joyce) >

Claudette Soares "Gil, Chico E Veloso Por Claudette Soares" (Philips, 1968) (LP)


(Produced by Rogerio Duprat)
I have to confess, I'm not a huge fan of this album, although it has a lot of "hip" elements that should make it more appealing... This is her big tropicalia album, covering the then-new and still-revolutionary songs of Chico Buarque, Gilberto Gil and Caetano Veloso. The album's produced by tropicalia's sonic architect, maestro Rogerio Duprat, and you can certainly hear his style in the mix -- indeed, many of these arrangements are rehashes of versions recorded elsewhere, with galloping rhythms, and electric hippie-delic guitars mixing with swooping, avantish classical-y orchestrations. This is one of Duprat's less convincing efforts, though -- he seems to have poured the real juice into other albums -- and Soares isn't totally suited to the style. A bit formal and old-fashioned herself, she's more a mix of old-school boleros'n'bossa (ala Dolores Duran) and feisty bossa-jazz, (ala Elis Regina.) It's not an unpleasant record, by any means, but it's not a mind-blower, either, and certainly not a major psychedelic freak-fest, as you might imagine. I guess the North American equivalent might be if Eydie Gorme had recorded an album of, oh I dunno, covers of rock songs by the Byrds, Beatles and Stones, and Joe Boyd had been called in to polish it up a bit. It's okay. Perhaps the most noteworthy tracks are a couple of zippy duets with Gilberto Gil, where he gets into a swinging mood. Certainly worth checking out.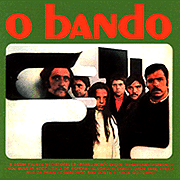 O Bando "O Bando" (Discos Mariposa/Polydor, 1969/2007)


(Produced by Rogerio Duprat)
A lively reissue of a "lost-classic" psychedelic rock album from Brazil's "tropicalia" era of the late-1960s/early-'70s... O Bando were a Sao Paulo band that nakedly emulated the better-known Os Mutantes, mixing clattersome pop-psychedelic rock with jazz, folk and indigenous Brazilian styles, then pushing their performances to furious crescendos. The likeness to Os Mutantes was hardly coincidental: tropicalia's avant-pop producer Rogerio Duprat helmed this project, and brought to it the same basic formula as he had used on the Mutantes records, and some Gal Costa albums of the same vintage. It's a bit shrill and driving, but if you are fascinated with that era and with the whole tropicalia scene, you'll definitely want to check this out. This was O Bando's only album; apparently they also released a single or two, and then went on to work elsewhere are backup musicians in the 1970s and beyond. (Available through Aquarius Music in SF, or Dusty Groove Mailorder)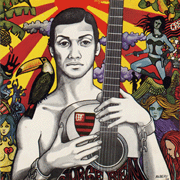 Jorge Ben "Jorge Ben" (Philips, 1969)


An excellent album, with some of his catchiest songs, many of which often make it onto best-of compilations. Wildly inventive, syncretic, experimental pop music, ranging from San Francisco-sound psychedelia to spaghetti western schmaltz, and deep, heavy samba-soul. The album is both soulful and playful, as when he sings the last half of one song in a funny voice, with his nose pinched shut, or when the string section veers into bent-note atonality. The album art shows Ben with the emblem of the Flamengo futbol team on his guitar, and broken manacles on his wrists -- the latter presumably a powerful statement about the military dictatorship which was running the country at the time, and actively trying to repress the tropicalia movement. One of his best records... definitely worth tracking down!
Gal Costa "Gal Costa" (Philips, 1969)


A heavily rock-flavored, psychedelic album, with a hefty dose of Philly soul thrown in on top. Lots of Summer of Love-y San Fran-sound electric guitars and powerful percussion. Most of the songs are by Caetano Veloso, Jorge Ben and Gilberto Gil, and Gil and Veloso pitch in one one track. Sometimes Gal is wailing crazily, other times she's singing sweet as honey -- this is definitely one of her best, most experimental albums. Crazy, but lots of fun. (NOTE: There was a late-1990s bootleg reissue of this album mastered off an LP that has some skips and pops on the audio; look for official Philips releases from Brazil or Japan instead.)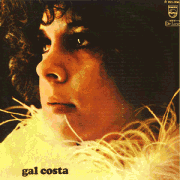 Gal Costa "Gal Costa" (Polygram, 1969)


The inside cover features Gal in a feather boa and tons of mascara... Again, this is very challenging, aggressively experimental pop. Manic electric guitars and Costa's swooping, yowling, vocals might be a bit offputting at times, but the album is balanced with several lovely tunes written by the usual suspects. Not for everyone, and not for every mood, but definitely recommended.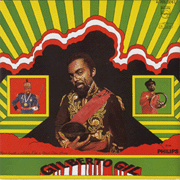 Gilberto Gil "Gilberto Gil" (PolyGram, 1968)


A pivotal album from the tropicalia years, with several great tunes and a few great flaws. The wacky rock band, Os Mutantes, back Gil up, adding a tasty '60s rock influence to tracks such as "Procissao" and "Coragem Pra Suportar." Beatles-y electric guitars converge with a zippy orchestra section and transmogrified samba rhythms, sometimes to wonderful effect. Much of this record has the goofy, rickety, absurdist character of the Mutantes own albums. As a result, some tracks meander, while others really rock. Recommended, although the digital mastering on the 1993 CD reissue seems somewhat sterile and flat, compared to the original LP.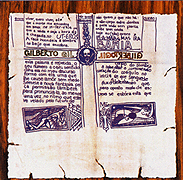 Gilberto Gil "Gilberto Gil" (Philips, 1969)


An excellent psychedelic rock album -- easily one of the best records of the tropicalia era. Occasionally drifts apart but mostly this album strikes an outstanding balance between Amazonian folk elements and the bluesy Summer of Love electric guitar freakouts. Includes several classic tracks such as "Aquele Abraco" and "Cerebro Eletronico," which are regularly anthologized, but there are other well-deserving tracks on here as well. HIGHLY recommended. (PS -- Like other Brazilian stars, Gil had trouble coming up with new album titles -- the cover art on this one is of a frayed parchment with some wacked-out Gil lyrics written on it...)

Nara Leao "Coisas Do Mundo" (Philips, 1969)


This is one of Leao's more difficult albums, largely due to the overly-stylized arrangements, which feature mutated marching band motifs and jazzy flourishes throughout. The brass is too intrusive, the tinkling percussion and minor-key organ riffs too clever and too artsy. Her vocals are sweet, but this attempt to stretch the boundaries of her art is simply too strained to command your attention. You can see why, with all the changes going on at the time, she tried something like this, but it's a bit of a noble failure. One interesting note: she covers Malvina Reynolds's anti-suburbia anthem, "Little Boxes," em portuguese. I imagine the lyrics, about little boxes on a hillside, had a much different impact in Rio, where, unlike practically anywhere else in the world, the slums of the morro are up on the surrounding mountains, rather than down in the flatlands, or the surrounding suburban rings. At any rate, this album is probably of interest to folks looking for weirdness and artistic experimentation in Brazilian pop, but might still get on your nerves...

Rita Lee "Build Up" (Philips, 1970)


(Produced by Arnaldo Baptista & Rogerio Duprat)
I'd be stretching things a bit to say that this is a great album, but it certainly is interesting, and it's definitely diverse. Lee veers away from the raucous -- and the folksy -- feel of the early Mutantes albums, and aims instead for an album which showcases her as a non-rock vocalist, in a variety of styles. Most of the Mutantes crowd pitches in, including Sergio Dias and Arnaldo Baptista (who co-wrote several songs and acted as music director, along with Rogerio Duprat, the Phil Spector of tropicalia). Stylistically, this is all over the map, starting off with a brisk (and mildly irritating) romp into showtune territory ("Sucesso, Aqui Vou Eu"), then moves into demi-cowboy pop, a Euro-mod take on Georges Moustaki's "Joseph," and a horrid Beatles cover ("And I Love Her"...) The best track on here is "Hulla-Hulla," a brilliant tropicalia melange of calypso, rock and Hawaiian music, co-written with Elcio Decario. But, as I say, this is not a brilliant album -- a lot of it is simply iffy, taxing early '70s experimentalism. If you're a Mutantes fan, this is worth checking out, but don't say I didn't warn you.

Os Mutantes "Mutantes" (Polydor, 1969)


An extraordinary psychedelic rock album, with occasional joking nods at latin american traditional styles. The band busts out with heavy rock and trippy psych guitars, wacky vocals an innumerable shifts in tone and style. Highly recommended -- easily holds up to contemporary albums from England and North America.

Os Mutantes "A Divina Comedia Ou Ando Desligado" (Polydor, 1970)


A tongue-in-cheek takeoff on Dantean heaven-and-hell themes, with early '70s rock and electric-lounge-blues trappings, especially the Gregg Rolie-cum-Procol Harum keyboards and thundering, sludgy electric bass. You could recommend this in kind of the same way you might be able to recommend Humble Pie to a friend on a '60s/'70s obscuro kick. Mutantes, however, stand beyond simple kitsch value; they were a very solid band, even when compared to the American and British rock bands of the same era. They completely rock out on the guitar-noise attack, "Oh! Mulher Infiel" which caps off the album. Plus, the goofy but dead-on Californian accents on "Quem Tem Medo De Brincar De Amor" are kind of a hoot.


<! Trio Mocoto -- Trio Mocoto (not all tracks) >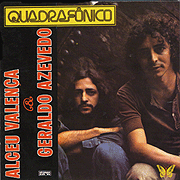 Geraldo Azevedo & Alceu Valenca "Quadrafonico" (Copacabana, 1972)



(Produced by Rogerio Duprat)
There are quite a few recent reissues of lost "psychedelic classics" coming out of Brazil and the rest of South America these days... This is one of the stronger releases you'll come across, the debut album by two of Brazil's biggest "regional music" stars of the 1970s and '80s. Hailing from Pernambuco, Azevedo and Valenca worked for a few years together as a duo, performing in the popular song contests that many artists used to launch their careers back then. This disc shows them very much in debt to the avant-rock of the tropicalia crowd, even working with composer-arranger Rogerio Duprat, who adds the same sheen of highbrow avant artsiness (musique concrete, atonality, etc.) that he brought to seminal albums by Caetano Veloso, Os Mutantes and Gilberto Gil. There's also a rich strain of melodic acoustic-folk, with a distinctive regional flair. Both artists went on to record solo "debuts" that were less effective than this disc, but here there's a real magic, a skillful, challenging mix of both wild and understated... Nice balancing act, great record.

Caetano Veloso "Caetano Veloso" (Philips, 1969)


A masterpiece. His "white album" -- a simple, blank cover, with only his signature on the front. Beautiful, fluid arrangements on many tunes, including the exquisite flute-strings-guitar interplay on the lead track, "Irene," and the Portuguese fado stylings of "Os Argonautas." This is the high point of Veloso's most incandescent early years -- the sheer beauty of "Irene" marks Veloso's master status as a revolutionizer of Brazilian acoustic music, while the whispering-then-howling electric guitar on "Empty Boats" places him in the top ranks of '60s space rock. An essential album.
---
Other Stuff
---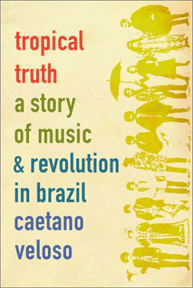 "Tropical Truth: A Story of Music and Revolution in Brazil"
by Caetano Veloso (Knopf Books, 2002)


Caetano's autobiography, originally released in Brazil in 1997, has recently been translated into English, and is an invaluable resource for anyone trying to learn about Brazilian music, and particularly about the tropicalia movement. This book is densely written, super-intellectual, and even a bit arid, but also a charming and down-to-earth account of the "heroic years" of the tropicalia movement. Veloso gives an intimate, immensely informative account of Brazilian music, from the pre-bossa "radio singers" he grew up with to the intense ideological rivalries between the hippie-ish tropicalia artists and the left-wing party-liners of the bossa nova crowd. The book is also a memoir of life under the Brazilian military dictatorship which took power in 1964, eventually sending Veloso and Gil (and countless other artists) into political exile, while attempting to censor their work and silence their voices. The role of the artist in all aspects of life -- social, spiritual and aesthetic -- resonates throughout this book, as Caetano gives an invaluable insider's view of an artistic movement that changed the course of Brazilian culture. This book basically ends in the early 1970s... it would be great if he could follow up with a second volume exploring the growth (although some might call it decline) of Brazilian music in the decades that followed. (PS - this is the perfect companion to Ruy Guerra's similarly wonderful book, Bossa Nova, The Sound That Seduced The World, which provides the historical background which will help make sense of Caetano's reflections on pre-bossa popular culture.) (PPSS - don;t rush out to buy the 1997 Brazilian edition of the book, unless you want to admire Caetano's original Portuguese prose. Unlike the American edition, it actually has no photographs (!) and though it has a longer page count, isn't that much different.)
---
Links
---
---



---