<! cd = 01/02/10 > <! MP3 01/02/10, 03/06/12 > <! pix 00/00/00 > <! ALLBM 12/10/09 > <! icons 03/06/12 > <! UPDATES: 01/02/10 - posted 03/06/12 - added some LP ASINs, corrected CD links 07/26/13 - added several reviews, including '72 album >

---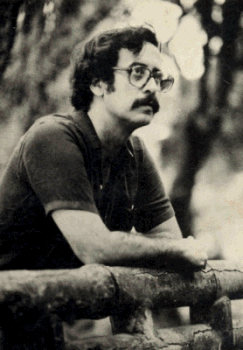 Pianist Antonio Adolfo is a key figure on the Brazilian jazz scene, as well as a notable figure in the psychedelic/tropicalia scene of the late 1960s and early '70s. From his band Brazuka, Adolfo went on to pursue a career in jazz, and became one of the more serious, dedicated jazz players in Brazil. His brother, Ruy Maurity, was a successful MPB pop singer of the 1970s and '80s, often with Adolfo playing on his albums and helping with the arrangements. Here's a quick look at his work.
---
Discography
---

Trio 3D "Tema 3D" (RCA, 1964)


Trio 3D, featuring teenaged pianist Antonio Adolfo and Argentinian bassist Cacho, apparently backed bossa nova songwriter Carlos Lyra on some of his early songs, and worked the Sao Paulo club circuit in the early 1960s. Although the reissue liner notes proclaim this to be one of the most important albums to come out on RCA-Brasil, it's a bit difficult to see why that would be so. Other than the swank, Dick Farney-esque vocals by bassist Cacho, there isn't much to distinguish this group from the whole host of similar-minded would-be jazzcats that swarmed about in the wake of the bossa nova revolution. Like Luiz Eca, the Zimbo Trio and Milton Banana, Trio 3D rushed the tempo and were weak on harmonic and rhythmic subtlety. This album is kind of cute in a retro-lounge-y kinda way, but it didn't do much for me. It's worth noting, though, that percussionist Dom Um Romao performs on about half these tracks, and you can tell when it's him playing, as the level of technical competence jumps dramatically.

Trio 3D "Convida" (RCA, 1965)


(Produced by Roberto Jorge)
Another swinging set from Antonio Adolfo and his jazzcat buddies... This time around they are joined by guest performers including Eumir Deodato (who provides arrangements on one track), Raul De Souza, trombonist Maciel, and saxophonists J. T. Meirelles and Paulo Moura. This set seems a little less rushed and a bit more lyrical than the first; better rounded, overall. Certainly worth checking out, and one of the better Brazilian jazz albums of its time.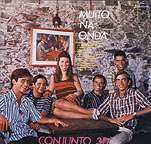 Conjunto 3D "Muito Na Onda" (Odeon, 1967)


This 1967 album features some of the earliest recorded work of samba superstar Beth Carvalho, who was the "girl" singer in this pop vocals/jazz band, and also pianist Antonio Adolfo. They're aiming for a swinging Sergio Mendes/Young Holt Trio-style hipness, and in many ways are more successful here than many of their contemporaries. Carvalho sounds either hampered or hesistant on many of the tunes; she's paired up with a couple of fairly unremarkable male vocalists... But on some songs she shines, particularly on "Patruira Samba" (the lone Adolfo composition on an album packed with North American pop and jazz standards such as "When The Saint's Go Marching In," Cole Porter's "Night And Day," Herbie Hancock's "Watermelon Man," etc.) and on an early Gilberto Gil composition, "Roda," which is also a highlight of the album. The English-language material is uniformly unsuccessful, but there's still an adventurous air here that hits the mark on a few songs. Adolfo went to form the band Brazuca, which took this formula further (and abandoned the attraction to cover tunes...) while Carvalho, of course, went on to become one of the biggest stars of her generation... This is an interesting prelude and/or historical footnote to her career!
Eliana Pittman & Conjunto 3D "Eliana Ao Vivo" (Copacabana, 1968)


Adolfo and his Conjunto 3D ensemble back vocalist Eliana Pittman on this Rio de Janeiro gig... Apparently Geraldo Azevedo is also present on guitar...


<! A live set recorded at Teatro de Bolso, Rio de Janeiro when Eliana Pittman was touring to promote her first Copacabana LP, E Preciso Cantar (1967). Conjunto 3-D, as Antonio Adolfo (piano), Vitor Manga (drums) and Novelli (bass), complemented by Geraldo Azevedo (acoustic guitar) >

Roberto Menescal "O Conjunto De Roberto Menescal" (Forma, 1969)


(Produced by Nonato Buzar & Roberto Menescal)
Adolfo was part of this short-lived group backing bossa pioneer Roberto Menescal; also included in the band was drummer Wilson Das Neves... It's a lot of top talent backing Menescal on yet another kitschy easy-listening outing. Yet the talent does make a difference: Adolfo in particular stands out for his nuanced performances, adding mood and texture to otherwise nondescript instrumental material, giving many songs an almost spy-jazzy feel. Fans of breezy easy-listening albums will find a lot to like here; amazingly enough, listeners with grittier or jazzier tastes might enjoy the performances, too.

Antonio Adolfo E A Brazuca "Antonio Adolfo E A Brazuca" (EMI, 1969)


(Produced by Milton Miranda & Lyrio Panicali)
(Arranged by Antonio Adolfo)
An exceptionally irritating album, primarily because of the grating vocal tone of female singer "Julie," who warbles and chirps on tunelessly on song after song after song. Bandleader Antonio Adolfo was a well-known jazz-bossa sessionman and arranger, a pianist and composer who delved into experimental music and later pioneered Brazil's independently-produced jazz scene... Here, early on, I suppose he's got a bit of a Sergio Mendes thing going on -- funky riffs backing iffy vocals. Not only is the gal's voice piercing and limited, the album's pacing is unvaried and monotonous... This disc has great cachet with some among the retro crowd, but it really turned me off. (Note: this link is to a Japanese pressing with extra tracks -- it may be kind of pricey, but this was the only edition I could verify was the 1969 album, and not the 1971 release of the same title, which is reviewed below...)

Antonio Adolfo E A Brazuca "Antonio Adolfo E A Brazuca" (EMI, 1971)


(Produced by Milton Miranda & Lyrio Panicali)
(Arranged by Antonio Adolfo)
A fairly wild, sometimes grating, psychedelic pop set from the Brazilian hippie-tropicalia era. The Brazuca band mixes the dense, flowery vocal harmonies of bands such as Grupo Manifesto and Sergio Mendes' Brazil 66 with chaotic, patience-testing contemporary psych styles from up North. This album is definitely not for everyone -- the quieter, more lyrical moments are largely upended by their challenging, jarring counterpoints. But for collectors interested in unusual and challenging world pop, this is definitely an album to seek out.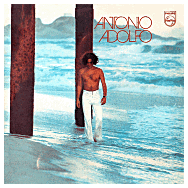 Antonio Adolfo "Antonio Adolfo" (Phonogram, 1972) (LP)


(Produced by Paulinho Tapajos, arranged by Antonio Adolfo)
Making a pretty definitive break with the psychedelic sound of his Brazuca albums, Adolfo delves into more contemplative material, with this spacy, introspective, folk-tinged outing, where he sings and plays in a stripped-down, reflective style, with an almost Nick Drake-like tone, or perhaps like Chico Buarque doing 'shrooms. It's kind of a pity that in his move towards a more exclusively jazz sound that Adolfo largely gave up singing, since he's very expressive here. Anyway, this quiet, moody, hippiedelic set is a real change of pace from either what had come before, or where he was headed, and in my opinion definitely qualifies as a genuine lost gem in need of reissue or recognition. Wilson das Neves provides some light percussion, but this is essentially a solo album with a very personal, searching feel. If you're a fan of Lucas Santtana, for example, you might want to check this one out.


<! 1 Tenho andado despreocupado (Ant™nio Adolfo) 2 Por que Ž que voc se esconde (Ant™nio Adolfo) 3 N‹o se vive de passado (Ant™nio Adolfo) 4 Essa chuva (Ant™nio Adolfo) 5 Correto (Ant™nio Adolfo) 6 Venice (Ant™nio Adolfo) 7 Sempre que Ž poss'vel eu fao uma can‹o (Alba Godinho - Ant™nio Adolfo) 8 Espaos entre espaos (Ant™nio Adolfo) 9 Tem dias como hoje por exemplo (Ant™nio Adolfo) 10 Azul (Ant™nio Adolfo) 11 E nasce essa can‹o (Ant™nio Adolfo) 12 E eu pensando muito (Ant™nio Adolfo) 13 Terminando esse disco (Ant™nio Adolfo) >

Antonio Adolfo "Feito Em Casa" (Artezenal, 1977)



Re-released on Kuarup
Antonio Adolfo "Encontro Musical" (Artezanal, 1978) (LP)





<! Quem curte mœsica instrumental de boa qualidade deve conhecer Antonio Adolfo, um dos pioneiros do disco independente no Brasil. Foi por meio do selo pr—prio Artezanal que lanou em 1977 o ‡lbum "Feito em casa", disco que deu o pontapŽ inicial a essa tendncia libert‡ria que motivou o aparecimento de artistas divergentes das leis do mercado tradicional. Este "Encontro musical", de 1978, Ž o seu segundo LP por esse sistema que gerou v‡rios outros trabalhos, como se pode ver no site do artista. O disco conta com as participa›es especiais no vocal de Erasmo Carlos, Joyce e M‡lu. Antonio Adolfo nasceu em 10 de fevereiro de 1947, no Rio de Janeiro, num ambiente musical. Ele Ž filho de uma violinista da Orquestra do Teatro Municipal do Rio. Comeou a estudar mœsica na inf‰ncia, e no in'cio dos anos 1960 o pianista passou a frequentar os ambientes cariocas onde se tocava jazz e bossa nova. Em 1964 montou o Trio 3-D para encenar o musical "Pobre Menina Rica", de Vinicius de Moraes e Carlos Lyra. Participou como compositor dos festivais de mœsica popular, obtendo sucesso com "S‡ Marina" em 1968 e no ano seguinte com "Juliana" (parceria com TibŽrio Gaspar), interpretada pelo conjunto A Brazuca, do qual fazia parte. A dupla de compositores vence em 1970 a fase nacional do V FIC com a mœsica "BR-3", interpretada por Tony Tornado e Trio Ternura. Nos anos 1970 esteve nos Estados Unidos tocando e estudando, influenciado principalmente pela linguagem do jazz. Desde 1985, Adolfo vem se dedicando a sua escola de mœsica, o Centro Musical Antonio Adolfo, alŽm de participar em eventos internacionais como mœsico e educador, sem deixar de lado sua carreira como intŽrprete. Como autor de material did‡tico, lanou no Brasil sete livros pela editora Lumiar, alŽm de um video-aula e dois livros sobre mœsica brasileira no exterior. Durante oito anos foi o representante do IAJE (International Association For jazz Education) para a AmŽrica Latina. Recentemente, Antonio Adolfo voltou a se apresentar com mais frequncia em shows, seja em formato piano solo ou em grupo, confirmando sua versatilidade art'stica. Confira: 01 - S‡ Marina ..... (Antonio Adolfo - TibŽrio Gaspar) 02 - Balada ..... (Antonio Adolfo) 03 - A volta do sanfoneiro ..... (Antonio Adolfo) 04 - Um passeio da mente ..... (Antonio Adolfo) 05 - Em Bras'lia ..... (Antonio Adolfo) 06 - Nas quebradas da vida ..... (Antonio Adolfo) 07 - Leve como o vento (solo vocal: Erasmo Carlos) ..... (Antonio Adolfo) 08 - As coisas que tenho a dizer (solo vocal: M‡lu) ..... (Antonio Adolfo) 09 - Carola ..... (Antonio Adolfo) 10 - O silncio da montanha ..... (Antonio Adolfo) 11 - Prelœdio em Do menor ..... (Antonio Adolfo) 12 - Canoneta (solo vocal: Joyce) ..... (Antonio Adolfo) Teclados e arranjos de Antonio Adolfo Gravado por Toninho Barbosa no Estœdio da Sono-Viso - RJ >

Antonio Adolfo "Viralata" (Artenazal/Kuarup, 1979)



(Produced by Antonio Adolfo)
A groovy '70s fusionfest, very reminiscent of Tom Scott and LA Express, or folks of that ilk, with Adolfo on piano and keyboards and saxophonist Ze Carlos adding a few funky tootle-toots into the mix. Adolfo moved to the United States for several years in the early 'Seventies, and when he came back, became a leading exponent of independent jazz in Brazil... and here's the proof. This isn't really my bag, but if you go for the retro sound, this might rank as a hidden nugget.
Antonio Adolfo "Continuidade" (Artenazal, 1980) (LP)

Antonio Adolfo "Os Pianeiros: Antonio Adolfo Abraca Ernesto Nazareth" (Artenazal, 1981)



Antonio Adolfo & No Em Pingo D'Agua "Joao Pernambuco: 100 Anos" (Funarte, 1983)


This tribute to composer Joao Pernambuco is a beautiful acoustic choro set, with classy arrangements, traditional instruments (flute, piano, etc.) and a really sweet melodic sensibility. Wonderfully restrained and soulful, delicate and heartfelt. Highly recommended!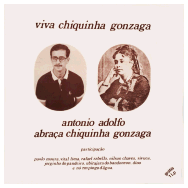 Antonio Adolfo "Viva Chiquinha Gonzaga: Antonio Adolfo Abraca Chiquinha Gonzaga" (Artenazal, 1985) (LP)


(Produced and arranged by Antonio Adolfo)
A tribute to the great choro and samba-cancao songwriter Chiquinha Gonzaga, whose career predated the record industry, but whose influence on Brazilian popular music was profound. The bright, New Wave-y pop-synth tone of the opening track, "O Agra Alas" is a little jarring, and Adolfo's use of electronic keyboards throughout is distracting. But this tribute is drenched in authenticity and affection for Gonzaga's work is touching, and it's always nice when vitruoso musicians look this far back. Joining Adolfo on these sessions are a number of verteral players: Paulo Moura on clarinet, Sivuca and Ubirajara Silva on accordions, Raphael Rabello and Dino 7 Cordas on guitar, Pedro Amorim on mandolin, and the entire Grupo No Em Pingo D'Agua backing him on a couple of tracks, "Satan" and "Atraente," which are the most acoustic-based and most memorable on the album... The lamentably modern production choices anchor this too heavily in the '80s, but it's still a lovely record.


<! 01 - O abra alas (Chiquinha Gonzaga) 02 - Faceiro (Chiquinha Gonzaga) 03 - A c™rte na roa (Chiquinha Gonzaga) 04 - Satan (Chiquinha Gonzaga) 05 - Gaœcho (Chiquinha Gonzaga) 06 - Cord‹o carnavalesco (Chiquinha Gonzaga) 07 - Ang‡ (Chiquinha Gonzaga) 08 - Ismnia (Chiquinha Gonzaga) 09 - O forrobod— (Chiquinha Gonzaga) 10 - Lua Branca (Chiquinha Gonzaga) 11 - Atraente (Chiquinha Gonzaga) arranged by Antonio Adolfo Ant™nio Adolfo - keyboards (1,2,3,6,7,8,9), piano (2,3,4,5,8,9,10,11) Nilson Chaves - voice (1,9) Vital Lima - voice (1,9) Dino 7 Cordas (Horondino JosŽ da Silva) - 7 strings acoustic guitar (2) Jorginho do Pandeiro (Jorge JosŽ da Silva) - pandeiro (2) Sivuca - accordion Jorge Eduardo Simas - 7 strings acoustic guitar (4,11) Marcos Suzano - pandeiro (4,7,11) M‡rio Sve - flute (4,11) Pedro Amorim - bandolim (4,11) RogŽrio Souza - acoustic guitar (4,11) Wanderson Martins - cavaquinho (4,11) Ubirajara Silva - bandone—n (5) Raphael Rabello - 7 strings acoustic guitar (7) Paulo Moura - clarinet (10) Grupo N— Em Pingo D'çgua (4,11) >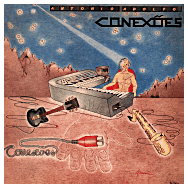 Antonio Adolfo "Conexoes" (Artenazal, 1987) (LP)


(Produced & Arranged by Antonio Adolfo)
An absolutely unbearable synth-fusion jazz album, with a very '80s feel. Just dreadful. About half the songs on here were co-composed with Xico Chaves, along with a couple co-written with Paulinho Tapajos, and a couple with Tiberio Garpar. Among the Brazilian jazzheads in the ensemble are horn players Mauro Sinise, Ricardo Silveira on guitar and Adolfo's daughter, Carol Saboya, singing on the New Wave-ish "Pais De Maravilhas," which also features Leo Gandelman on saxophone. There may be some interesting musical ideas on here, but they are buried in simply awful production... Possibly the only exception is the Ernesto Nazareth tribute, "Eternamente Nazareth," a softer tune which is too gooey but at least doesn't have a drum machine or soprano sax in it. Yeesh.


<! 01 - Neons (Ant™nio Adolfo-Xico Chaves) 02 - Todo dia [Every Day] (Ant™nio Adolfo-Xico Chaves) 03 - Breu [Dark Blues] (Ant™nio Adolfo-Xico Chaves) 04 - Cristal (Ant™nio Adolfo-Xico Chaves) 05 - Not'cias do ver‹o [Summer News] (Ant™nio Adolfo-Abel Silva) 06 - Can›es [I Write Song] (Ant™nio Adolfo-Paulinho Tapaj—s) 07 - Teletema (Ant™nio Adolfo-TibŽrio Gaspar) 08 - Pa's das maravilhas [Wonderland] (Ant™nio Adolfo-Paulinho Tapaj—s) 09 - Quest‹o de dois [Affair] (Ant™nio Adolfo-Xico Chaves) 10 - Eternamente Nazareth (Ant™nio Adolfo) 11 - Teletema (Ant™nio Adolfo-TibŽrio Gaspar) Instrumental Arranged by Antonio Adolfo Antonio Adolfo - keyboards(1,2,3,4,5,6,7,8,9,10,11) Heitor T.P. - acoustic guitar(1,4) Renato Franco - soprano sax (1), alto sax(3) Mauro Senise - alto sax(2), flute (5) Ricardo Silveira - guitar (2,3) Teo Lima - drums(3,6) Mauricio Einhorn - harmonica (6) Guilherme Dias Gomes - flugelhorn (7,11) Leo Gandelman - alto sax (8) Carol Saboya - voice (8) Maral - cuica (9) >

Antonio Adolfo "Cristalino" (Chorus/Som Livre, 1989)

Antonio Adolfo "Jinga" (Paulstarr, 1992)





<! 1. Jinga 2. Neon 3. Hillside Train 4. Chromatico 5. Summer News 6. 1999 7. Crystalina 8. Every Day 9. Good Morning 10. Dark Blues 11. Forest 12. Just Lust 13. Eternally Nazareth 14. Teletema 15. Pretty World >

Antonio Adolfo "Antonio Adolfo" (Artenazal/Kuarup, 1995)






<! 1 Emaœ (Ant™nio Adolfo) 2 Zabumbaia (Ant™nio Adolfo) 3 Nadia (Ant™nio Adolfo) 4 Cora‹o do Brasil (Nelson Wellington - Ant™nio Adolfo) 5 Cristalina (Ant™nio Adolfo) 6 Santo Expedito (Ant™nio Adolfo) 7 Partido leve (Ant™nio Adolfo) 8 Violeta paix‹o (Nelson Wellington - Ant™nio Adolfo) 9 Copacabana 54 (Ant™nio Adolfo) 10 Juliana (TibŽrio Gaspar - Ant™nio Adolfo) 11 Enigma (Nelson Wellington - Ant™nio Adolfo) 12 West coast / Rio (Bill Reichenbach - Ant™nio Adolfo) 13 Guanabaram (Nelson Wellington - Ant™nio Adolfo) 14 Vento a favor (Abel Silva - Ant™nio Adolfo) >

Antonio Adolfo "Chiquinha Com Jazz" (Artenazal/Kuarup, 1997)



A Braz-Jazz tribute to Chiquinha Gonzaga, a legendary samba-cancao composer from the late 19th and early 20th Centuries.
Antonio Adolfo "Puro Improviso" (Artenazal/Kuarup, 1998)






<! features four long pieces, "Im," "Pro," "Vis" and "Ar" >

Antonio Adolfo "Musica: Leitura Conceito Exercicios" (Lumiar, 2002)

Antonio Adolfo "Carnaval Piano Blues" (Kuarup, 2006)


Antonio Adolfo "Coracao Brasileiro" (Sonhos & Sons, 2006)


Antonio Adolfo & Carol Saboya "Ao Vivo" (Kuarup/Points South, 2007)



A fixture on the Brazilian jazz scene since the early 1960s, pianist Antonio Adolfo demonstrates his continued vitality on this fine live performance, recorded in collaboration with his daughter, vocalist Carol Saboya. Backed by a compact, modest ensemble, the two delve deep into the richness of mainstream bossa nova, delivering warm, joyful versions of classics by Tom Jobim, Carlos Lyra, Vinicius De Moraes and Baden Powell, with dips into oldies by Ary Barroso and Dorival Caymmi and Pixinguinha, and just one little song by Adolfo himself, although he is quite an accomplished composer in his own right. The main thing is the vibe here: it's a classicist's reading of old-guard Brazilian pop, but hardly a museum piece... Performing in front of a festival audience in Miami, Florida, Adolfo and Saboya play with expressiveness and verve... I was actually a bit surprised by how much I enjoyed this one!

Antonio Adolfo, Brazil & Brazuka "Destiny" (Far Out, 2007)



Antonio Adolfo & Carol Saboya "La E Ca: Here And There" (AAM, 2010)



(Produced by Antonio Adolfo)
Brazilian jazz pianist Antonio Adolfo and his daughter, singer Carol Saboya, make a compelling artistic duo... On their previous album, Adolfo went out of his way to shine a spotlight on her, although this time around. I'd say the emphasis is more on his deep jazz roots and on the instrumental and compositional side of his work. (She sings here, but on less than half the tracks...) The repertoire is drawn heavily from American standards by greats such as Sammy Cahn, Jerome Kern, Cole Porter, Dizzy Gillespie ("A Night In Tunisia") and Thelonious Monk (" 'Round Midnight") along with a trio of Adolfo's own compositions and one from the Antonio Carlos Jobim catalog... It's a good showcase for one of Brazil's strongest and most respected hard-jazz practitioners; definitely worth checking out if you're so inclined.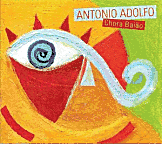 Antonio Adolfo "Chora Baiao" (AAM, 2011)



(Produced by Antonio Adolfo)
Adolfo explores the music of composers Chico Buarque and Guinga, with a trio of his own originals tunes woven in between a bunch of their songs. He largely sidesteps the bigs hits of the Buarque and Guinga repertoires in favor of lesser-known material that gives him a chance to stretch the songs out into a jazz context without fear of ruffling the feathers of fans... The album has a soft-jazz/fusion feel, with some elegant piano work, particularly on a pair of songs, "Voce, Voce" and "A Ostra E O Vento," which feature Adolfo's daughter, vocalist Carol Saboya. If you've enjoyed his recent records, or if you are generally into softer contemporary jazz styles, this is certainly worth a spin.
---
Best-Ofs
---
---
Links
---
---



---

<! cd=10/20/08 >