<! MP3 10/02/10, 11/02/11 > <! outside 00/00/00 > <! pix 00/00/00 > <! icons 12/13/10 > <! UPDATES: 10/02/10 - new Louise Mandrell, Mavericks, Kathy Mattea pages 11/02/11 - added Warner mack disco 08/01/13 - added Maines Brothers page 01/13/14 - 144's to 160 > <! Songwriter Bob Morris, married to Faye Harden, in Buck Owens' orbit http://steelguitarforum.com/Forum10/HTML/001844.html >
---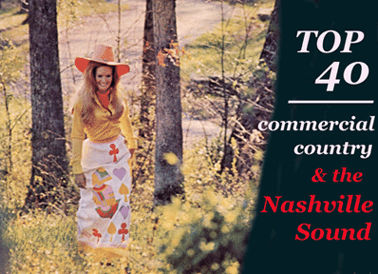 Are you a George Jones guy in a Garth Brooks world? A Loretta Lynn gal trying to understand why people still call Shania Twain a "country" artist?
Well, then this website is for you! Here's your chance to read all about Nashville pop, from the late-'50s "Nashville Sound" and the countrypolitan scene of the '70s to today's chart-toppers and pretty-boy hat acts, seen through the lens of DJ Joe Sixpack, a hick music know-it-all with a heart of gold...
Your comments and suggestions are welcome, particularly suggestions for artists or albums I might have missed. Other types of twang are reviewed elsewhere in my Hick Music Guide.
This is the first page covering the letter "M"
---
A | B | C | D | E | F | G | H | I | J | K | L | M | M-2 | M-3 | M-4 | M-5 | M-6 | N | O | P | Q | R | S | T | U | V | W | X, Y & Z | Comps | Other Country Styles | Hick Music Index
---
Warner Mack - see artist profile
Rose Maddox - see artist discography
Lloyd Maines & The Maines Brothers Band - see artist profile
Natalie Maines "Mother" (Columbia, 2013)



(Produced by Ben Harper & Natalie Maines)
I don't begrudge Natalie Maines wanting to do a rock record, though this isn't really my kind of music, I do wish she and the other Dixie Chicks had gone on to make a couple more records as good as the band's post-Nashville swan song, Taking The Long Way. Still, she's the artist, and she should do what she wants. However, I was a little irritated by an interview I heard her give on NPR where she went off on this riff about how she was never that into the whole Dixie Chicks sound, and how country was never really her thing, and she never really knew that much about the style. Seriously? Your dad is steel player Lloyd Maines, your Texas uncles were all in a popular regional band together, one they took over from their dad who started it decades earlier... and you were never really that aware of country music or what it was all about? Yeah, right. I dunno... maybe she was just pulling a fast one on the fawning interviewer, or maybe she really was being incredibly disingenuous... But it seems to me that you could walk away from country music and still not completely disown it, no matter how rude all the Nashville folks were to you over the whole George W. Bush thing. Why let those people chase you away from your own roots? Anyway, here's doing a whole slick rock/pop thing, including covers of Pink Floyd and whatnot. Doesn't really work for me, but I guess a gal's gotta do what a gal's gotta do. It's way better than that Court Yard Hounds album, at any rate.
Raul Malo - see: The Mavericks
Barbara Mandrell - see artist profile
Louise Mandrell - see artist profile
Lorene Mann - see artist profile

Marcel "You, Me And The Windshield" (Mercury, 2003)



Well, say what you will, this guy has a pretty distinctive voice. Contrivedly confessional, teeny and reedy sounding, but distinctive. I dunno if that'll be enough to elevate his patently generic, cluttered soft-rock country above the common herd, but it might be. This is mercilessly, meticulously crafted Nashville uber-pop, the gimmicky kinda stuff that sucks you in, try as you might to resist its formulae. Even so, he seems like a pretty minor player, and the longer this album goes on, the less you want to listen.


<! 144 x 144 >
Linda Martell "Color Me Country" (Plantation, 1970)



Oh, the ironies. That one of the first female African-American country stars should have such a humiliatingly obvious album title... And that it came out on the Plantation label, no less. Anyway, Martell is said to be the first African-American woman to play the Opry... She made a few appearances on Hee Haw in the early '70s, as well... Many years before her country career, she recorded an R&B single with a group called the Anglos... and this album is her legacy as a country gal.


<! Linda Martell "Color Me Country" (Plantation/Real Gone Music, 1970/2014) B000P6LONQ - LP >

Brad Martin "Wings Of A Honky Tonk Angel" (Epic, 2002)



(Produced by Bily Joe Walker, Jr.)

Daniel Lee Martin "All That I Am" (Chin Music, 2003)


Daniel Lee Martin "On My Way To You" (Chin Music, 2007)


(Produced by Jan Stolpe)
A fine, independently released set of would-be Top 40 country, from the huge wellspring of talent bubbling under the surface of the Nashville hit factory. Martin has the same sort of gosh-heck, down-to-earth boyish charm as Dierks Bentley, and the same willingness to go with the flow and sing mainstream material, yet still infuse it with a sense of fun and conviction... The tracks have a lot of rock-tinged guitar, but there's still plenty of twang, and nothing ever drowns in over-the-top pop (ala Tim McGraw), so by default Martin emerges as a member of the traditionalist side of contemporary country... I guess these off-the-radar releases mostly function as demo tapes and (hopefully) stepping stones to bigger and better things. Choice tracks include "That's What God Made Rivers For," "Just What You Did" and "Crazy's All They Got," as well as his earnest covers of oldies like "Take Me Home Country Roads" and "Keep You Hands To Yourself." Top Country fans who appreciate the earthier, more honest singers such as Bentley and Blaine Larsen will also want to check this guy out... Even if he doesn't make it to the top of the charts, it's still a pretty solid record, and shows how strong the independent side of Music City can be.


<! 144 x 144 >

John Arthur Martinez "Spinning Our Wheels" (Jam, 1998)





John Arthur Martinez "On The Border" (Texas Song, 2001)

John Arthur Martinez "Stand Your Ground" (Jam, 2001)


John Arthur Martinez "Lone Starry Night" (Dualtone, 2004)



Austin native Martinez was a second-place runner up of the cable TV country music talent show, Country Star, the Nashville version of American Idol, and on the opening track of this new album, you can see why he made it to the top of the pile. He's likeable and confident, and with the right backup behind him, he can really carry a tune. That song is the highlight of this disc, though -- there are a couple of nice acoustic Western swing tunes not far behind, but the album soon devolves into material that has a feel that's all too familiar to folks who've heard a few of the gazillions of self-produced country records out there today. Martinez is the top of the heap when it comes to that kid of country, but he hasn't yet transcended the limitations of the style, although his bilingual lyrics and nods towards Tex-Mex culture (as on "Tonight At Fiesta") bring something new to the mix. Martinez recorded a couple of self-released albums before this -- 1999's Spinning Our Wheels and Stand You Ground, in 2001 -- and one hopes that he'll keep working at it; it'd be nice to see that the little guys can still crack into the big time.


<! 144 x 144 >

John Arthur Martinez "Rodeo Night" (AGR, 2007)

John Arthur Martinez "Purgatory Road" (Apache Ranch, 2009)



(Produced by Lew Curatolo)
Martinez settles into more of a philosophical singer-songwriter/rootsy mode, sounding an awful lot like Rodney Crowell on many of these tracks. Folks who like Rodney's more serious, poetical recordings might wanna give this one a try. All but two of the songs are Martinez originals; one of the two non-jAm songs was written by Walt Wilkins, the doleful "You Can't Outdrink The Truth," which is an album highlight...
Mila Mason "That's Enough Of That" (Atlantic, 1996)


(Produced by Blake Mevis)
Kentuckian Mila Mason is an adequate singer, backed by fairly run-of-the-mill country-pop arrangements, roughly in the Martina McBride/Shania Twain neck of the woods. Didn't really rock my world, but there are some glimmers of ruggedness and vigor in her presentation, though mostly it's pretty glossy and generic. Nothing special, really. The title track was a Top 20 hit, as well as a career highwater mark.


<! 144 x 144 >

Mila Mason "The Strong One" (Atlantic, 1998)


Mila Mason "Stained Glass Window" (Twinbeat, 2003)


Kathy Mattea - see artist discography
Matthews, Wright & King "Power Of Love" (Columbia, 1992)


(Produced by Steve Buckingham & Larry Strickland)
This trio -- Raymond Matthews, Woody Wright and Tony King -- had kicked around on the margins of Music City, scoring minor hits while in a couple of obscure bands a decade or so earlier. This album was their shot at the bigtime, and while the commercially promising title track fell just short of the Country Top 40, their followup album went nowhere chartwise, so that was pretty much it for these guys. For their fans, I'm sure it was a big disappointment, and no doubt they had a bunch of diehard fans at the time... Folks nowadays who are able to track this disc down may still enjoy its easygoing sound, with soft vocals and windy melodies that bring to mind bigger hitmakers such as Ricky Skaggs and Shenandoah. Not bad.


<! 144 x 144 >

Matthews, Wright & King "Dream Seekers" (Columbia, 1993)

The Mavericks - see artist discography
---
Commercial Country Albums - More Letter "M"
---