<! MP3 09/30/10, 04/01/13 > <! outside 00/00/00 > <! pix 00/00/00 > <! icons 11/02/11 > <! UPDATES: 09/30/10 - new KD Lang, Tracy Lawrence pages; no new adds 04/01/13 - added Miranda Lambert page 01/13/14 - 144s to 160 >
---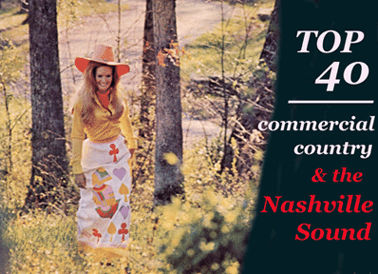 Are you a George Jones guy in a Garth Brooks world? A Loretta Lynn gal trying to understand why people still call Shania Twain a "country" artist?
Well, then this website is for you! Here's your chance to read all about Nashville pop, from the late-'50s "Nashville Sound" and the countrypolitan scene of the '70s to today's chart-toppers and pretty-boy hat acts, seen through the lens of DJ Joe Sixpack, a hick music know-it-all with a heart of gold...
Your comments and suggestions are welcome, particularly suggestions for artists or albums I might have missed. Other types of twang are reviewed elsewhere in my Hick Music Guide.
This is the first page covering the letter "L"
---
A | B | C | D | E | F | G | H | I | J | K | L / L-2 / L-3 | M | N | O | P | Q | R | S | T | U | V | W | X, Y & Z | Comps | Other Country Styles | Hick Music Index
---
LaCosta (Tucker) - see artist discography

Lady Antebellum "Lady Antebellum" (Capitol-Nashville, 2008)



Tragically bad, prefab pop-country, with alternating male/female vocals. Like their predecessors, Sugarland, they seem at least as equally rooted in rock and pop as they are in country (or what passes for country these days...) There are also some tepid nods towards some watered-down version of old-school R&B... I can't help thinking of Hall & Oates or John Mellencamp... But that's really giving these guys way too much credit. This is not worth listening to. Although the band is coed, gal singer Hillary Scott is generally overshadowed by the dude, Charles Kelley, and his vibe doesn't do much for me. They were wildly popular, of course, scoring several #1 hits and winning all kinds of industry awards. For a twangfan, though, this music is simply dreadful.


<! 144 X 144 >

Lady Antebellum "Need You Now" (Capitol-Nashville, 2010)



Tragically worse than before, the band delves deeper into what seems to be a frightfully sincere love of really, really bad pop music. Hillary Scott forcefully comes into center stage, and with her increased exposure reveals herself to have even worse taste in pop music than what we'd heard before -- the worst, most vapid fake-soul melodrama, etc., etc. It's really horrifying -- while their first album wasn't one you'd want to waste time on, this one is sheer torture. Blech. I'll pass.


<! 144 X 144 >
Lady Antebellum "Own The Night" (Capitol, 2011)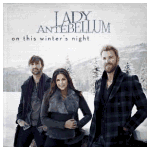 Lady Antebellum "On This Winter's Night" (Capitol, 2012)



(Produced by Paul Worley)
Christmas standards from the Lady Antebellum trio. They take a pretty strictly pop approach, with just a tiny trace of twang. Not much, though... I doubt it will matter to fans, though, particularly those in a holiday kind of mood. This sounds kinda like a lost Michael McDonald/Stevie Nicks album from the early '80s; make of that what you will.
Lady Antebellum "Golden" (Capitol, 2013)


Miranda Lambert - see artist discography
Cristy Lane - see artist discography
Jerry Max Lane -- see artist discography
Red Lane "The World Needs A Melody" (RCA, 1971)


(Produced by Ronny Light)
An interesting -- and unusual -- item from the countrypolitan/sunshine country days. I think this was the only album from songwriter Red Lane, who was best known for penning Merle Haggard's hit, "My Own Kind of Hat" and "Miss Emily's Picture" for John Conlee. Those hits were a long way off from this early album, though: he had more modest hits in the late '60s with folks like Waylon Jennings and Dottie West. This disc is kind fun, though, and has a distinctive sound, with an almost folk-scene acoustic feel that probably sounded pretty close to the demos he cut for his own songs (although the tracks have various levels of arrangements and added instruments). Lane's delivery sounds like a mix of early Merle Haggard and old Jerry Reed, not too robust or too gimmicky in either direction, but you can hear the similarities. All the songs are Lane's original work, including a collaboration with Wayne Kemp and two songs co-written with Hank Cochran. It's all pretty good, and surprisingly low-key and un-flowery for the era; the only bum note comes on the novelty song, "The Courtroom," which is a creepy, sexist song about a woman who falsely accuses a preacher of raping her, but the case gets thrown out when it is disclosed that the good Reverend "got so shot up back during the war/that he couldn't even take him a wife," and the naughty girl is duly reprimanded. But I guess that's just a product of its time... Not a song to remember, but not one to worry much about, either. Overall, this is a nice record, and a good document of an artist not well-remembered these days. One footnote: Lane toured and recorded with Haggard in the early '80s, and continued to write hits well into the decade.
k. d. lang - see artist discography
Sandy Lankford "Sandy's Country" (Total Eclipse, 1974) (LP)


(Produced by Charlie Callelo)
Wow, this is such a weird record. I mean, musically it's pretty pedestrian -- just how "country" it is, is pretty questionable. It's more like early '70s soft-pop/pop vocals lounge singing, more Vikki Carr than Anne Murray. Lots of cover tunes of mellow Top 40 hits like "Oh Happy Day, "For All We Know" and "Look What They've Done To My Song," delivered in perky yet low-key style, backed by a band that has a teeny bit of twang and a tiny dash of disco, very Vegas-y overall. What's most interesting, though, is the story behind it, and the weird vanity label that it's on, apparently a one-off imprint of RCA Records, which adds its Dynaflex logo and general art design, but not their corporate logo to the project. Hmmm. Then there are the liner notes, which describe Ms. Lankford's background as a Texas pageant winner and her being "discovered" singing at a Ford car dealers convention where they were launching a "Miss Ford Country" sales campaign, which she got hired to be the public face of... (Hey, there's even an old press kit for sale on eBay!) Anywayyyy... Well, I'd say as a country record this ain't no great shakes, but as a cultural artifact, it's rather intriguing. Along with all the pop covers there are a couple of original songs, the perky "A Texas Country Girl," and the very-'70s and semi-disco "You Don't Turn Me On Anymore." For some reason, I keep expecting to see Don Draper listed as an executive producer....


<! http://www.sandylankford.com - not the same person, I think >
Billy Larkin "Billy Larkin" (Bryan, 1975) (LP)


(Produced by Nelson Larkin)
Tennessee native Billy Larkin made a big splash as an indie artist when his single, "Leave It Up To Me" it #22 at the start of 1975... But that song -- included on this album, along with a couple of other low-charting singles -- ultimately was his biggest success. A nice footnote is that this album showed the staying power that country's indie labels had well into the early 1980s...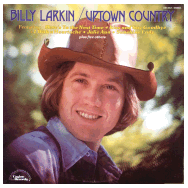 Billy Larkin "Uptown Country" (GRT-Casino Records, 1976) (LP)


(Produced by Nelson Larkin)
Although he's all babyfaced in the photos, larking had a pretty deep, robust voice, suitable for honkytonk but squandered on the wimpy, breezily orchestrated countrypolitan of this album. But that's just my personal bias: in many ways Larkin was a canny performer, and maybe ahead of his time with the soul-pop crossovers that are sprinkled throughout this album. He eked his way into the Top 40 with his cover of The Manhattans' "Kiss and Say Goodbye" (their version being a chart-topping hit on the Pop and R&B charts) and his lightly countrified versions of "Afternoon Delight" and Neil Sedaka's "#1 With A Heartache" are also appealing. The most country-sunding song on here is Larkin's only original as a songwriter, the bouncy though still-slick "Lonely Woman (Love A Lonely Man)" which has a catchy feel to it. I think he may have been aiming for a Charlie Rich-like white-soul sound, though without knowing it, he was actually anticipating the Garth Brooks pop-country of the '80s. Larkin went on to record several other records, and flirt with bigger success, though this was about the peak of his career.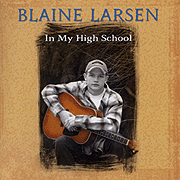 Blaine Larsen "In My High School" (Giantkiller, 2004)


WOW. Mark my words, this guy -- or should I say, this kid -- is going to be huge. Like, super-duper, Kenny Chesney-Tim McGraw-Alan Jackson mega-huge. Blaine Larsen, an eighteen-year old newcomer from an old logging town in Washington state, has a tremendous voice, with perfect vocal control, and a strong command of the musical conventions and sentimental lyrical formulae of modern neotrad country. I put this disc into my player not knowing what to expect and was, quite simply, totally blown away. I've heard a lot of independently produced country records which aim at recreating the sound that the fats cats in Music City use to put a lock on the Top 40, and usually these underfunded efforts fall well short of the mark... This is the first one I've heard that really had no flaws -- Larsen's voice is tremendous, and the simple, strong studio accompaniment is right there to back him up. Plus, he writes most of his material, and the songs are pretty darn good. You might never have heard of this guy, but if you like those deep-voiced, sensitive hat act guys who are on TV and the top of the Billboard charts, then you should buy this record and enjoy the fact that you just got in on the ground floor. I think he's going to be huge.

Blaine Larsen "Off To Join The World" (BNA, 2005)



The first time I heard Blaine Larsen sing, I thought, Dang! This kid's got the goods! That was about a year ago, when his name came up as a customer recommendation on Amazon... I was working as an online Country Music Director, so I got ahold of Larsen's independently-released debut album and was pretty blown away... I mean, there is a whole substrata of country music that practically nobody ever hears, of commercially-inclined, indie-label folks who are nowhere near the Nashville power structure, but who are also not aligned with the twangier-than-thou, alt-country scene... These are people who want to make it big, but probably never will, and usually their demo tape-y releases fall pretty short of the mark. Blaine Larsen was the first of these would-be chart stars who simply blew me away, and the only one who I knew from the instant I heard him sing that he was gonna be a star. To begin with, he's got an amazing voice, more rich, confident and resonant than any eighteen year old has got a right to sound. Then, there's his material, and his allegiance to rootsy-sounding, rumbling country. Oh, sure, he's very commercial sounding, but he's got real roots, too, sort of like Alan Jackson or Randy Travis... I played several songs off the album in a variety of radio formats and they all did really well... So, here it is a year later and sure enough, Larsen is blowing through the roof and sailing up the charts. This album is mostly a reprise of the original record, In My High School, with one new tune ("That's All I've Got To Say About That," which unfrtunately is the weakest tune in the set...) and a fresh coat of paint on that fine batch of tunes (including an added-on cameo by Mr. Haggard himself on the end of the tribute tune, "If Merle Would Sing My Song...") And it's still a damn fine album. If you want to hear some Top 40 country that's heartfelt and doesn't suck, then pick this album up. You won't be disappointed.


<! 144 x 144 >

Blaine Larsen "Rockin' You Tonight" (BMG/BNA, 2006)



(Produced by Rory Lee Feek & Tim Johnson)
Washington state's Blaine Larsen continues to be one of my favorite new country singers, precisely because that's what he really is: a for-real country singer, a guy who sounds great when he digs deep into style's long tradition of morose emotional ballads. Now a country veteran at the ripe old age of 18, Larsen's deep baritone growl is less remarkable than when he put his first album out (at age 16), but he still sounds like the guy most likely to be the next Alan Jackson -- and I mean that in a real good way. This disc took a couple of listens before I was really sold, but, yeah -- the kid's still really, really good. The opening track, "I Don't Know What She Said," is one of those tropical-themed, margaritas-and-little-grass-shack songs that seem to be all the rage in Nashville these days. It's okay, but it doesn't hold a candle to the album's best songs, the heartrending "They Don't Grow Enough Roses," "Lips Of A Bottle" (a great duet with Gretchen Wilson) and "No Woman," a hilarious guys-will-be-guys novelty song penned by Larsen and co-producer Tim Johnson. Larsen also covers Mark Chesnutt's hit, "I'm In Love With A Married Woman" (also written by Johnson) and turns in another rollicking performance on the uptempo "I Don't Wanna Work That Hard," wherein the singer decides his high-maintainance girlfriend just ain't worth the effort. There are a couple of misfires, though. The title track is terrible: Larsen should stay away from that kind of loud, rock-based material, and stick to the Lefty'n'George side of the street, rather than getting all Montgomery Gentry about it. Also, his version of "Baby Don't Get Hooked On Me" initially struck me as a mistake (really, no one's ever gonna take that tune away from Mac Davis -- why even try?) but eventually I decided it was okay... Not great, but okay. The album's closer was another nice surprise, a gospel tune called "At The Gate" which summons a lot of depth and further demonstrates Larsen's versatility. All in all, a Top 40 country record with just one song on it that I don't like is a damn good ratio... I've said it before, and I'll say it again: this guy could be country music's real future. Check him out.


<! 144 x 144 > <! BLAINE LARSEN - fourth album shevled after label reshuffle. Dang. >


Tracy Lawrence - see artist discography




Rodney Lay "Desert Rock" (Sun, 1978) (LP)


Rodney Lay "Rockabilly Nuggets" (Sun, 1980) (LP)


Rodney Lay "Silent Partners" (Sun, 1981) (LP)


Rodney Lay "Heartbreak" (MCA/Churchill, 1982) (LP)


(Produced by Nereco & Joe Bob Barnhill)
A modest success as a solo artist, singer Rodney Lay was a cast member of the '80s edition of Hee Haw and the bandleader for Roy Clark's touring group (which doubled as Lay's band, the Wild West, which backed him on several albums) This album includes several songs that grazed the Top 100, such as "Happy Country Birthday Darling," "You Could Have Heard A Heart Break" and his highest-charting single, "I Wish I Had A Job To Shove," which peaked at #45, a plaintive answer to Johnny Paycheck's old '78 hit. Lay was an okay singer, with some performances better than others... Musically, this was a bit of a throwback, a relatively rootsy, honkytonk-ish set of good old weepers and novelty songs that sounded a bit like early Moe Bandy, even as the synthy side of '80s country was beginning to pick up steam. The record includes a duet with Roy Clark on "I'm A Hog For You." Not a great album, but it's certainly worth a spin.
---
Commercial Country Albums - More Letter "L"
---