<! MP3 11/04/10, 01/07/13 > <! outside 00/00/00 > <! pix 00/00/00 > <! icons 11/04/10 > <! UPDATES: 11/04/10 - need new Billy Walker discography, probably Clay Walker, too? 01/06/13 - added Billy Walker page, still skipping Clay W. but updated his latest > <! Marijohn Wilkin? Randy Wagner "Anything A Stranger Can Do?" (Door Knob, xxxx) (LP) >
---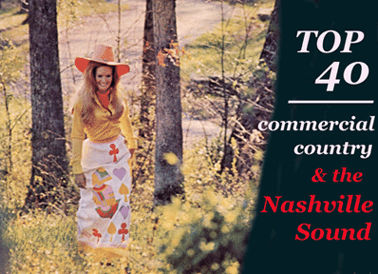 Are you a George Jones guy in a Garth Brooks world? A Loretta Lynn gal trying to understand why people still call Shania Twain a "country" artist?
Well, then this website is for you! Here's your chance to read all about Nashville pop, from the late-'50s "Nashville Sound" and the countrypolitan scene of the '70s to today's chart-toppers and pretty-boy hat acts, seen through the lens of DJ Joe Sixpack, a hick music know-it-all with a heart of gold...
Your comments and suggestions are welcome, particularly suggestions for artists or albums I might have missed. Other types of twang are reviewed elsewhere in my Hick Music Guide.
This is the first page covering the letter "W"
---
A | B | C | D | E | F | G | H | I | J | K | L | M | N | O | P | Q | R | S | T | U | V | W / W-2 / W-3 / W-4 / W-5 | X, Y & Z | Comps | Other Country Styles | Hick Music Index
---
Porter Wagoner - see artist discography
John Wakely "Please Don't Hurt Me Anymore" (Decca, 1969)


(Produced by Jimmy Wakely & Bill Robinson) <! engineer >
A fairly geefy solo album from John C. Wakely, son of singing cowboy Jimmy Wakely, who had released another album by Johnny the year before, and a few other in years to come. This stab at major label fame never really went anywhere, which wasn't too surprising since the music and the vocals are all fairly uninspired. A tame and overly tasteful mix of folk-pop and pop vocals, including some classic country covers, a couple of Jimmy Wakley oldies and a couple of tunes written by John C. himself. Nothing to write home about, though... The opening track, a cover of Terry Gilkyson's "The Cry Of The Wild Goose" holds more promise than the rest of the album delivered, perhaps because superpicker James Burton had a hand in the revamped, uptempo arrangement. I guess if you like singers such as John D. Loudermilk or Burl Ives, this might be worth checking out, but nothing really leapt out at me.
Billy Walker - see artist discography
Billy Joe Walker, Jr. "Painting Music" (MCA, 1989)

Billy Joe Walker, Jr. "Treehouse" (MCA, 1990)

Billy Joe Walker, Jr. "Universal Language" (MCA, 1990)

Billy Joe Walker, Jr. "Billy Joe Walker, Jr." (Liberty, 1992) <! actually called "Untitled"(?) >

Billy Joe Walker, Jr. "Warm Front" (Liberty, 1993)



An unusual album by Nashville session guitarist/producer Walker... Mostly it's a set of heinously goopy soft-pop easy-listening instrumentals, but there are also a couple of sweet little songs, with guest vocalists J.D. Souther ("Looks Like It's Gonna Rain Today") and Nanci Griffith ("Moon Of The Misbegotten"), both of which are gooey enough that I would be super-embarrassed to have my friends catch me listening to them, but which are also kinda nice. Overall -- ugh -- what a sappy album, but Nanci fans in particular might like to check this one out.
Billy Joe Walker, Jr. "Life Is Good" (Liberty, 1995)


Charlie Walker - see artist discography
Clay Walker "Clay Walker" (Warner-Nashville, 1993)



One of the early '90s "hat acts," Beaumont, Texas native Clay Walker may have shared a hometown in common with the great George Jones, but he certainly didn't have the same calibre of emotional range. Nevertheless, he struck gold on this debut disc, which had a pre-fab perkiness that fit right into the lightweight feel of the times -- a soft-toned country-rock voice, a danceable beat and an unimpressive batch of songs draped in upbeat, toe-tappy rhythms. It may be a bit mindless, nothing that really sticks to your ribs, but it's still enjoyable, and hopefully an indication to bigger, better things to come.
Clay Walker "If I Could Make A Living" (Warner-Nashville, 1994)



Disappointingly bland and unsoulful. This is very by-the-numbers and unexciting. There's just no "there" there -- the songwriting is generally unimpressive and sketchy; the title track opens this album with a pleasant blast of novelty song fun (the issue at stake is whether he could make a living by getting paid to love "you..." If he could, he'd be a millionaire!) Sadly, though, the entire song just simply out to be the chorus; there are no clever verses to back it up, and while that and the melody were enough to take the song to the top of the charts, the lack of substance is still pretty telling. Nothing really sticks with you until you hit the Eagles-y "Heartache Highway," but by the time you get there, the album is almost over, and only "Lose Your Memory" stands between you and an easy dismissal of this sophmore effort. To his credit, Walker does sing this stuff well, but the album seems to have been slapped together with no particular thoughtfulness or eye towards making it even moderately memorable. It's a just cotton-candy fluff, lacking songcraft or conviction. Bummer.
Clay Walker "Hypnotize The Moon" (Warner-Nashville, 1995)


Clay Walker "Rumor Has It" (Warner-Nashville, 1997)



(Produced by James Stroud & Clay Walker)
The generic production generally falls flat; mostly the songs are blandly written as well. There are a couple of tunes on here that I thought were okay -- "I'd Say That's Right" and "Heart Over Head Over Heels," and maybe "Tonight I Need A Margarita" -- but not so much that I'd need to tape them, or even buy the album. It's just not a very interesting album.
Clay Walker "Greatest Hits" (Warner-Nashville, 1998)



(Produced by James Stroud & Clay Walker)
This collection opts for his glossiest material, but even so, there are some pretty catchy tunes. Even with the awkward bridge and clunky key change, "Live Until I Die" is a catchy, irresistible tune, and there are a couple of other novelty songs on here that are okay. Considering all the songs that are in his catalog, though, this strikes me as a fairly wimpy best-of. It may be the big hits, but it's not the material I would have picked.
Clay Walker "Live Laugh Love" (Warner-Nashville, 1999)



(Produced by Doug Johnson & Clay Walker)
Interesting. This is very formulaic, and very poppy, but it's also consistently well-written and engaging... At least the first third of the album is, then it slams into a total clunker ("If A Man Ain't Thinkin' 'Bout His Woman") and one of those awful tinkly-keyboard ballads, and briefly grinds to a halt. Then Walker seems to regain his footing, and while the rest of the album is kind of overproduced, it's still pretty listenable; "Chain Of Love," about the power of good Samaritanism, is a true cornball classic. One of Walkers better, and more consistent, efforts. Worth checking out.
Clay Walker "Say No More" (Warner-Nashville, 2001)



(Produced by Byron Gallimore, Blake Mevis, Brent Mason & Clay Walker)
Yeesh!! Gigantic, synth-laden overproduction buries anything remotely resembling subtlety on this oceanic snoozefest. Between the cheesoid ballads and everything else sounding waaaaay too-smooth, this is a really uninvolving album. "Easy To Hold" and "Texas Swing" are the only tracks on here worth paying attention to. Everything else is way too wimpy and popped-out. A big, big disappointment.
Clay Walker "Christmas" (Warner Nashville, 2002)



(Produced by Jim Ed Norman)
Yikes. A truly scary holiday album -- a big, big production with tons of brass and horns, a retro-riffic vocal chorus, and Walker, sounding a bit adrift, a minor player in an oversized schmaltzfest. I mean, he sounds okay, but not particularly distinctive. Wouldn't be my first choice to trim the tree to... (For more holiday music, see my Hillbilly Holiday section.)
Clay Walker "A Few Questions" (RCA-Nashville, 2003)


(Produced by James Ritchey & Clay Walker)
I wasn't wild about the musical end of this album -- Walker and his production are both a bit thin -- but the lyrical content is quite striking. Although Walker only wrote a couple of the songs, this album has a very personal feel, and a sense of cohesion and depth that is all too rare in contemporary pop and country. It opens with the title track, which is one of those lofty efforts that I call "issue songs," a subgenre I don't generally care much for, as it seems opportunistic and contrived. However, on this track (which was also the album's lead single), Walker may surprise a few folks with his sincere questioning of our world's injustice and imbalances, not merely deploring when "bad things happening to good people," but also questioning the privelege and affluence he enjoys as a modern American. Even more surprising is that the album actually continues along in the same vein, for song after song. Walker returns to the issue of American materialism and spiritual drift on songs such as "Everybody Needs Love," the potentially controversial "Jesus Was A Country Boy" (where he sings, "I bet he never had a million dollars/or wore a lot of fancy clothes...") and, most effectively, on "This Is What Matters," where Walker encourages the world to turn off the cell phones and fax lines, and kick back with nature, family and friends for awhile. The album is dedicated, not surprisingly, to "the Good Lord," but Walker eschews the self-serving "told you so" smugness that many self-styled Christians drape themselves in, and actually seems to be searching for both answers and for a personal philosophy that will allow him to live life as a good, whole human being, one who is engaged with other people and with the world around him... He's not parading his religion, he's actually exploring his spiritual values, and it's an interesting effort, made all the more thought provoking for the highly commercial context. This isn't the greatest Nashville-style country I've ever heard, but it is a substantive, earnest album, notable amid an ocean of crass, cynical, individualistic self-involvement. Good for Clay!
Clay Walker "Fall" (Curb, 2007)



(Produced by Keith Stegall & Jim Ritchie)
Walker remains one of my favorite hat-act Top 40 dudes... Sure, he records plenty of those bombastic, lavishly produced power ballads, but since he kicks off this disc with a romping, rowdy novelty tune like " 'Fore She Was Mama" (about some kids who find a shoebox full of pictures taken when their mother was a wild'n'crazy hottie), all is forgiven. There are also the usual nods towards the little guy ("Average Joe," "Workin' Man") and the current Nashville obsession with tropical vacations ("Mexico"), but there are also surprises such as a duet with the late, great Freddy Fender ("Before The Next Teardrop Falls") and a sweet, sensitive-guy tribute to all that is plain and pure of heart ("It Ain't Pretty, But It's Beautiful") Walker's voice has heft, but not too much swagger, and personally, I prefer it that way. Nice to have him back in action.
Clay Walker "Greatest Hits" (Warner-Rhino Flashback, 2009)

Clay Walker "She Won't Be Lonely Long" (Curb, 2010)


---
Commercial Country Albums - More Letter "W"
---