<! MP3 10/17/10, 11/08/11 > <! update 00/00/00 > <! outside 00/00/00 > <! pix 00/00/00 > <! icons 10/17/10 >
---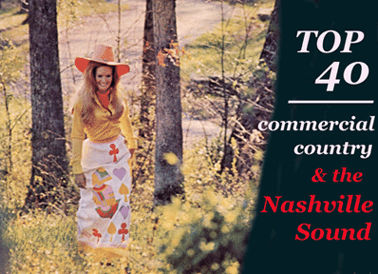 Are you a George Jones guy in a Garth Brooks world? A Loretta Lynn gal trying to understand why people still call Shania Twain a "country" artist?
Well, then this website is for you! Here's your chance to read all about Nashville pop, from the late-'50s "Nashville Sound" and the countrypolitan scene of the '70s to today's chart-toppers and pretty-boy hat acts, seen through the lens of DJ Joe Sixpack, a hick music know-it-all with a heart of gold...
Your comments and suggestions are welcome, particularly suggestions for artists or albums I might have missed. Other types of twang are reviewed elsewhere in my Hick Music Guide.
This is the first page covering the letter "R"
---
A | B | C | D | E | F | G | H | I | J | K | L | M | N | O | P | Q | R / R-2 / R-3 / R-4 | S | T | U | V | W | X, Y & Z | Comps | Other Country Styles | Hick Music Index
---
Eddie Rabbitt - see artist discography
The Ranch - see Keith Urban
Jon Randall "What You Don't Know" (RCA, 1995)


A pleasant, rootsy debut by an alumnus of the Emmylou Harris band. This sentimental, acoustic-edged album is strongly reminiscent of old LA '70s country-rock scenesters such as J.D. Souther and Richie Furay: I like the general musical direction here, but when all is said and done, it's all a little too sugary and ornate. Notable song selection, though -- folks like Carl Jackson, Bobby Charles and Russell Smith don't often make it onto the radar in the Top Country scene. Of course, Randall, didn't really make it as a Nashville star, either -- his records, though on major labels, never exactly raced up the Billboard charts, and he's really more of an Americana-ish cult favorite. But if you like the sweet stuff, then this is an album worth tracking down.
Jon Randall "Cold Coffee Morning" (Elektra, 1998) (Unreleased)


Apparently the folks at WEA shelved this disc before it came out, but a few copies squeaked out and hits the streets, much to the mixed delight and anguish of his fans... I haven't heard it, though.
Jon Randall "Willin' " (Eminent, 1999)


Easygoing, perky country rock with a persistent, nudging backbeat and soft melodic core, with sort of a David Lindley-esque sensibility to the steel guitar work, and a soft modern croon worthy of Vince Gill or the Mavericks' Raul Malo... This disc doesn't really capture my imagination, but it did make my toe tap a little, and it's much easier to listen to than the more over-the-top varieties of Nashville pop. Includes a nice cover of Lowell George's "Willin', " and several evocative originals. Kim Richey sings harmony on a couple of tunes; Randall's then-wife Lorrie Morgan sings a duet at the album's end, and various bluegrass-affiliated musicians pluck away in the background. If you're looking for an intelligent, soulful alternative to the typical Music City cookie cutter approach, then this album is a fine option. Fans of Rodney Crowell, for example, may find this quite nice.
Jon Randall "Walking Among The Living" (Epic-Nashville, 2005)


(Produced by George Massenburg & Jon Randall)
A beautiful, wonderfully crafted album that recalls the best work of Linda Ronstadt and Peter Asher's LA-based country-rock crowd of the 1970s... and I mean that as a high compliment. In particular, this sounds a lot like J.D. Souther's flowery, folky country-pop albums, but as an album it's stronger and more consistent than any of Souther's solo works. Vocally, there's also a strong resemblance to Lyle Lovett, although Randall avoids the clowning and theatrics which color many of Lovett's best performances... Riding high on his recent success as the composer of Brad Paisley's 2004 hit, "Whiskey Lullaby," Randall makes the most of his latest moment in the spotlight, delivering one of the best country albums of the year. He includes a reprise of "Lullaby," as well as solid gems such as the album's opener, the heartrending "Baby Won't You Come Home." Without chart success of his own, Randall may remain a back-bencher, but for his fans (and anyone lucky enough to stumble onto this album, or some of his older ones), this is a fine album that will hold up to -- and invite -- many happy listenings. Recommended!

Rascal Flatts "Rascal Flatts" (Lyric Street, 2000)



Here's the start of a preposterously, undeservedly popular band: Rascal Flatts took the bland, heartlessly prefab "boy band" pop style of Backstreet Boys and New Kids On The Block (which was already way too tired for the Pop world) and brought it to Nashville. True twang? Not much. Sold a kajillion records? You bet. These guys don't do much for me, but they were one of the most popular bands of the '00s. Go figure.
Rascal Flatts "Melt" (Lyric Street, 2002)


Rascal Flatts "Feels Like Today" (Lyric Street, 2004)



Rascal Flatts "Me And My Gang" (Lyric Street, 2006)



(Produced by Dann Huff & Rascal Flatts)
Bah, humbug. These guys are so blatantly, nakedly a mainstream pop band I marvel at their ability to continue to market themselves as a "country" act at all. And, yet, they continue to dominate awards shows and wow the fans. Still, this ain't for me, and I'm willing to forgive a lot for anyone who can toss me a little twang now and then. These guys don't, so they don't quite cut it with me.
Rascal Flatts "Still Feels Good" (Lyric Street, 2007)


Rascal Flatts "Greatest Hits, v.1" (Lyric Street, 2008)


Rascal Flatts "Unstoppable" (Lyric Street, 2009)


Rascal Flatts "Nothing Like This" (Big Machine, 2010)


Rascal Flatts "The Best Of Rascal Flatts Live" (Big Machine, 2011)



Rascal Flatts "Changed" (Big Machine, 2012)



Changed? Nah, not really. Same old super-produced pop and a little bit of twang, with inspirational lyrics mixed in with sappy lovesongs and such. Fans'll be happy.
Eddy Raven - see artist discography

The Raybon Brothers "The Raybon Brothers" (MCA, 1997)


(Produced by Tony Brown & Don Cook)
The former lead singer of the vocal band Shenandoah, Marty Raybon, along with his brother Tim, on an album that veers between the supper-sappy (the gospel-tinged "Butterfly Kisses") and ineffective, overproduced upbeat material like the almost-but-not-quite "The Way She's Lookin'." Those were the album's only two chart entries, and there's kind of a reason for it. I mean, look: it's nice Marty was able to keep his hat in the ring and if you're a big Shenandoah fan, you'll love this album, even though it sounds pretty forced overall. It's not bad, though it didn't really grab me; not until the second half, with the album's slowest song, "Every Fire," which is kinda nice, followed by the uptempo, Buck Owens-ish "Hello Love," and, to a lesser degree, "Just Tryin' To Keep The Woman I Got," songs which hold out promise that the rest of the album doesn't quite meet.
Marty Raybon - see artist discography
Collin Raye - see artist discography
Susan Raye - see artist discography
---
Commercial Country Albums - More Letter "R"
---