<! MP3 00/00/00 > <! outside 00/00/00 > <! pix 00/00/00 > <! icons 10/16/10 > <! UPDATES: 00/00/00 >
---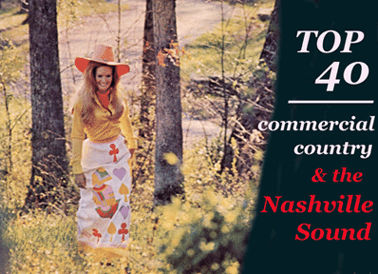 Are you a George Jones guy in a Garth Brooks world? A Loretta Lynn gal trying to understand why people still call Shania Twain a "country" artist?
Well, then this website is for you! Here's your chance to read all about Nashville pop, from the late-'50s "Nashville Sound" and the countrypolitan scene of the '70s to today's chart-toppers and pretty-boy hat acts, seen through the lens of DJ Joe Sixpack, a hick music know-it-all with a heart of gold...
Your comments and suggestions are welcome, particularly suggestions for artists or albums I might have missed. Other types of twang are reviewed elsewhere in my Hick Music Guide.
This is the first page covering the letters "X," "Y" & "Z"
---
A | B | C | D | E | F | G | H | I | J | K | L | M | N | O | P | Q | R | S | T | U | V | W | X, Y & Z | Comps | Other Country Styles | Hick Music Index
---

Yankee Grey "Untamed" (Liberty, 1999)



Tacky, hyperactive, loudly rock-flavored pop-country, with Restless Heart/Exile-ish group vocals, and a blunted Southern rock edge. It's terrible. A couple of songs are almost good, but really -- it's terrible.
Yankee Grey "Yankee Grey 2" (Stonewall, 2003)






<! Bob Yarbrough - 1971 single on Sugar Hill label hit #38; also a gospel-ish single: "Because God Made You Mine" NO ALBUMS? >

Billy Yates "Billy Yates" (Almo Sounds, 1997)


The first album from songwriter/honkytonker Billy Yates, who's been closely associated with the legendary George Jones. This debut disc did okay, but not great, just barely cracking into the Country Top 40... Afterwards, he went indie and has recorded several albums.


<! # Yates Billy (1) - associated w/ George Jones Billy Yates "Billy Yates" (Almo Sounds, 1997) B000001OAW Billy Yates "Country" (MOD, 2003) B000JCEZNC Billy Yates "Anywhere But Nashville" (MOD, 2004) xxxxxxxxxxxx B000QQUZVC Billy Yates "Harmony Man" (MOD, 2005) B0009YWDY8 Billy Yates "If I Could Go Back" (MOD, 2006) B000K984SG Billy Yates "Favorites" (MOD, 2006) B000LV6APC B001BV68NA Billy Yates "That's Why I Run" (MOD, 2008) B0015UIPBK B001BMQBDG Billy Yates "Bill's Barber Shop" (MOD, 2009) B0031DS0LY >

Billy Yates "Country" (My Own Damn Record Company, 2003)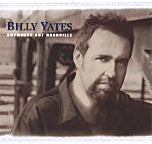 Billy Yates "Anywhere But Nashville" (MOD, 2004)


Great record. The title track is a blunt declaration of independence from the Music City system; the rest of the album is more subtle, though no less direct: Yates just plays country like he wants to -- with lots of fiddles and pedal steel -- and shows the folks in Nashville how this stuff should sound. If you like real-deal twang, this record's got plenty. Great songcraft, too. Recommended!
Billy Yates "Harmony Man" (MOD, 2005)


This disc has more of a mainstream, commercial country feel -- a little too glossy and high-concept for me, but okay for the style. It's a good reminder of how these self-released albums from successful songwriters can also function as demo reels -- in Yates' case, he just chooses to pack all the slick stuff on one record, and the super-twangy songs on another. A lot of this album as pretty Top-40 corny, though some is pretty good... "The Circus Is Over" reminded me (a lot) of Jim Lauderdale, and "I Wouldn't Want To Be Her Man" is good, propulsive fun. Worth a spin, though not as neo-trad as some of his other albums.
Billy Yates "If I Could Go Back" (MOD, 2006)

Billy Yates "Favorites" (MOD, 2006)



Billy Yates "That's Why I Run" (MOD, 2008)






<! 144x144 >

Billy Yates "Bill's Barber Shop" (MOD, 2009)


Stunningly good true twang... Shades of early Dwight Yoakam and Randy Travis! Yates really did keep it real, with plenty of fiddle, steel and tasty licks... Not ever song on here would make it on my ultimate country mixtape, but a few might, like the sublime "Famous For Being Your Fool," or even "The Alphabet Song," a fine entry in the long tradition of country songs that namecheck country stars... Fun stuff!
Billy Yates "Only One George Jones" (MOD, 2013)


Lori Yates "Can't Stop The Girl" (Columbia, 1989)

Lori Yates "Breaking Point" (Virgin, 1994)





<! Canada only? >

Lori Yates "Untogether" (Virgin, 1996)

Lori Yates "The Book Of Minerva" (2007)





<! Canadian. also in these bands: Rang Tango "Rang Tango" (1987) (no ASIN 06/10) Hey Stella! "Hey Stella!" (1999) (no ASIN 06/10) >


Trisha Yearwood - see artist discography





Dwight Yoakam - see artist discography



Chris Young "Chris Young" (Sony, 2006)



Appealing (if mildly bombastic) modern country. Vocally and stylistically, Mr. Young bears a strong similarity to baritone country crooners like John Anderson and Keith Whitley, with a hint of Randy Travis in the softer songs. The Nashville production is a bit much, but Young soars along on top, a real pro with a strong voice and a great sense of phrasing... He really makes these songs work. Some fun stuff, too: on "Beer Or Gasoline," he poses the dilemma of a bad economy in terms of the hard choice between spending your last couple of bucks on a sixpack or on your pickup (keeping his priorities straight, he decides to walk back home...) Meanwhile, "Drinkin' Me Lonely" is a great sad-song ballad and another album highlight. Definitely worth checking out.
Chris Young "The Man I Want To Be" (Sony, 2009)



Uh-oh. This one opens up with an abrasive, shrill chest-thumper ("That Makes Me"), packed with macho posturing and irritating electric guitar riffs, the kind that ping outside of the melody and call attention to themselves without adding much to the song. Then there's one of those phony family-values small-town nostalgia numbers... and another one about a guy whose brother gives him his truck just before he ships out to Iraq. Damn: did Chris Young go Toby Keith? Well, kinda... maybe more like Trace Adkins, talented but formula-driven. Oh, well. He kinda pulls it together later and finds a more resonant emotional core, and throws in a few good country weepers. The good news is his next record was much better, but I'd say the boys at the label got ahold of him here, and made him shift course just a little too much. It happens. Still a few good songs, though a lot of this a little too prefab for me.
Chris Young "Neon" (RCA, 2011)



A well-produced, solid set of robust country-pop, with well-crafted hit material and lots of deep rumbly vocals. Young has zeroed in on a sensitive-guy studly image, virile yet romantic and willing to light a few candles when it's snuggle time. But he doesn't sound wussy (or misogynistic), and for the most part he doesn't sound phony either. Some songs -- "Tomorrow," "Save Water, Drink Beer" -- are irritatingly overproduced and cluttered, but others, such as "Lost" and "Neon," play it easy and sound pretty good. Young's deep, growling John Anderson-esque vocals are easy on the ears and he can be quite a country craftsman. Pick out the songs you like, and Young's a real country star.


<! 144 x 144 >
Chris Young "A.M." (RCA-Sony Nashville, 2013)


Cole Young "Tears In My Little Boy's Eyes" (Younger Records) <! (1983)(?) > (LP)





<! had a #72 single on Evergreen in 1983 - on this album? on Younger record label? aka Scott Young >


Faron Young - see artist discography


<! Roger Young >
James & Michael Younger "James & Michael Younger" (MCA, 1983) (LP)


(Produced by Ron Chancey)
Fairly bland, nondescript, soft pop-oriented material, roughly in the Bellamy Brothers style, with a Dan Fogleberg-esque undertone... Really though, if you like the style this isn't bad... But if you're looking for country music with even just the slightest little bite to it, this record ain't for you. Several songs were written by Lewis Anderson, while the "Younger" brothers -- who apparently were really named James L. and A. Michael Williams -- contributed two of the songs, including the dreadful "Here Comes The Tempter," which closes the album. This record didn't really dent the charts, but might be a find for hardcore fans of early '80 soft country pop. (Note: originally, I thought that these guys were different from the "Younger Brothers" band listed below, but now I'm not so sure... Mostly the musician credits are completely different, thouh bassist Hank Strzelecki plays on both albums and engineer Hank Williams mixed both records, which might be coincidental, or maybe not: anyone know for sure?)


<! studio crew includes Hank Strzelecki, also Dennis Wilson on background vocals >
The Younger Brothers Band "The Younger Brothers Band" (HME, 1985) <! (?) >


(Produced by Earl Richards, Fred Carter Jr. & Jim Isbell)
Honestly, you can skip this one. Not to be confused with the other Younger Brothers -- James & Michael Younger -- this was an independently-produced band with Top Forty fantasies, aiming for the pop sound of the Oak Ridge Boys and Alabama, and almost getting there, but not quite. The songs aren't very distinctive, and the production and performances are all a bit flat. The lead song, "Making Love To Dixie," barely cracked into the Top 100, and it's okay if you like that style. But it ain't quite "Elvira" or "Tennessee River." (By the way, anyone know if drummer Jim Isbell -- who did a lot of session work -- is related to alt-country's Jason Isbell? Seems likely, doesn't it?)


<! aka James & Michael Younger vinyl - B004147DUG on HME? also singles (and album?) on MCA >

Zaca Creek "Zaca Creek" (Columbia, 1989)

Zaca Creek "Broken Heartland" (Giant, 1993)





<! http://en.wikipedia.org/wiki/Zaca_Creek # Zaca Creek (1) top forty(?) band from Santa Barbara, CA. Barely cracked the Top 40 with their first record... > <! PIA ZADORA no fooling - she had a handful of low-ranking singles in 1979-80 on the Curb label Not sure what LP this was on. >

---
---