<! MP3 06/15/09, 10/30/11, 03/17/13 > <! outside 00/00/00 > <! pix 00/00/00 > <! icons 10/30/11 > <! UPDATES: 06/15/09 - Lacy J. Dalton all ASINs looked up 6/09; flesh out Charlie Daniels, Mac Davis, Dave & Sugar, etc. 06/11/10 - posted Dalton, Daniels, Mac Davis, added D&S LPs -- maybe make separate D&S, J. Darrell? 03/17/13 - new Dave & Sugar, Johnny Darrell ppages > <! Casey Donahew - red dirt dude Kenny Dale "When It's Just You And Me" (Capitol) - 70s charter GLENN DOUGLAS "Heartbreak Alley" (Decca, 19--??) - country? >
---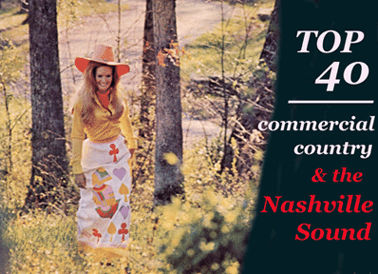 Are you a George Jones guy in a Garth Brooks world? A Loretta Lynn gal trying to understand why people still call Shania Twain a "country" artist?
Well, then this website is for you! Here's your chance to read all about Nashville pop, from the late-'50s "Nashville Sound" and the "countrypolitan" scene of the '70s to today's chart-toppers and pretty-boy hat acts, seen through the lens of DJ Joe Sixpack, a hick music know-it-all with a heart of gold...
Your comments and suggestions are welcome, particularly suggestions for artists or albums I might have missed. Other types of twang are reviewed elsewhere in my Hick Music Guide.
This is the first page covering the letter "D"
---
A | B | C | D-1 / 2 / 3 / 4 | E | F | G | H | I | J | K | L | M | N | O | P | Q | R | S | T | U | V | W | X, Y & Z | Comps | Other Country Styles | Hick Music Index
---
Kenny Dale "Bluest Heartache Of The Year" (Capitol, 1977) (LP)


(Produced by A.V. Mittelstedt)
This is the first album by New Mexico-born countrypolitan crooner Kenny Dale, who I think by this time had moved to Texas... The record kicks off with a surprisingly robust, bouncy country tune, with enough fiddle and pedal steel to make my ears perk up... But then he lapses into much softer, pop vocals-oriented performances, reminiscent of Mac Davis and/or Andy Williams. A mix of covers ("Crazy," "Misty," "Release Me," Mickey Newbury's "An American Trilogy...") and some mostly unmemorable originals, including a couple credited to producer A.V. Mittelstedt and two by W. W. Wimberly -- the track that kicked the album off, Wimberly's "Shame Shame On Me," is the best thing on here. But even if you like countrypolitan pop, I can't say I'd really recommend this album.


<! Frenchie Burke, Donna Hazard, Randy Cornor play on this album >
Kenny Dale "Red Hot Memory" (Capitol, 1978) (LP)

Kenny Dale "Only Love Can Break A Heart" (Capitol, 1979) (LP)

Kenny Dale "When It's Just You and Me" (Capitol, 1981) (LP)

Lacy J. Dalton -- see artist profile
Dick Damron "More Than Countryfied: Early Recordings 1959-1976" (Bear Family, 2011)


A 3-CD set exploring the work of Canadian country star Dick Damron, from his rockabilly roots to his country years, working in Nashville. Expect the usual high-class Bear Family archival treatment: copious liner notes and great sound quality.


<! Dick Damron is one of Canada's musical treasures, with a long career in country music that spans six decades. Best known for his 'outlaw country' era of the 1970s, his friend George Hamilton IV calls Damron 'Canada's Willie Nelson.' This 3-CD collection rounds up the early years of Damron's career, from his 1959 rockabilly debut single Gonna Have A Party to his hard country recordings made at Starday Studios in Nashville in the 1960s, his biggest career hit Countryfied from 1970, and his 'outlaw' era breakthrough recordings from the 1970s produced by Joe Bob Barnhill. Many of these recordings are reissued on compact disc for the first time, including Damron's 1967 album of 'Canadiana' produced for Canada's Centennial celebration. 86 songs in all, this excellent collection is long overdue for one of Canada's greatest exports, Dick Damron. >
Dale Daniel "Luck Of Our Own" (BNA, 1994)



(Produced by Jerry Crutchfield)
The lone solo album from this modest Nashville songbird... It's fairly generic early-'90s Nashville fare, with an okay bouncy, uptempo opening track, "In The Middle Of A Miracle," and then a bunch of less vigorous stuff, much of which has tinkly, thin-sounding production that sounds like leftovers from the 'Eighties. She's an okay singer, I guess, but doesn't make much of an impression. Strangely enough, the Nashville establishment seems to have agreed: not a single track on here got the least bit of traction in the Billboard charts... That's harsh! I mean, she kinda sounds like everybody else, so she must have had some major strikes against her to get so little love from the hitmakers... Wonder what the deal was... (?)


<! http://en.wikipedia.org/wiki/Dale_Daniel >

Davis Daniel "Fighting Fire With Fire" (Mercury, 1991)

Davis Daniel "Davis Daniel" (Polygram, 1994)





<! this album had a hit tearjerker, named "Tyler." >
Davis Daniel "I Know A Place" (A&M, 1996)


(Produced by Ed Seay & Harold Shedd)

Davis Daniel "It's About Time" (Klever, 1994)






<! reissue? >

Davis Daniel "Is It Just Me?" (Klever, 2010)


Charlie Daniels Band -- see artist profile
Helen Darling "Helen Darling" (Decca, 1995)


(Produced by Michael Omartian & Mark Wright)
In the early '90s, Darling worked as a backup singer for Garth Brooks, and he sings on a couple of songs on this album. She co-wrote a couple of these songs on here, including "I Haven't Found It Yet," which was one of the singles. The album tanked, though: the highest charting single was the girl-powerish feminist anthem, "Jenny Come Back," about a girl who plays dumb and goes out with jocks when she "could have been anything," and winds up unhappy as an adult. It only hit #69 on the charts and afterwards Darling turned her efforts towards songwriting. Her most notable success was "Bring On the Rain," which was a Number One hit for Jo Dee Messina and Tim McGraw in 2002. This was her only album, though it has its charms.
Johnny Darrell -- see artist profile
Dave & Sugar -- see artist profile
Clay Davidson "Unconditional" (Virgin, 2000)



(Produced by Scott Hendricks & Jude Cole)
Super-generic rock-flavored country, wearing the tough-but-sensitive country stud act out to the hilt, with plenty of rehashed Southern rockisms, contrasted by swooping string sections on the slower tunes. Very much a Toby Keith wannabee ( ...and what a scary thought that is!) You can pass on this one.
Gail Davies -- see artist profile
Jimmie Davis -- see artist discography
Joey Davis "Love Songs, Waltzes, True Stories, And Lies" (MRC, 1978) <! Hit # 99 on the charts... >





<! listed as CD - is it really? >


Linda Davis - see artist discography





Mac Davis - see artist discography





Skeeter Davis - see artist discography





Stephanie Davis - see artist discography



Jennifer Day "The Fun Of Your Love" (BNA, 1999)



Poppy, perky, bland, forgettable late '90s stuff. More pop than country, if you ask me, but a lot of stuff was back then. Includes a couple of songs co-written with Carolyn Dawn Johnson, and a lot of light, bouncy guitar sounds. Fans of SheDaisy, perhaps, might like this.
---
Commercial Country Albums - More Letter "D"
---