<! MP3 05/23/10 > <! outside 00/00/00 > <! pix 00/00/00 > <! icons 03/01/11 > <! STATES: 01/12/15 - preliminary 04/03/16 - comprehensive, with a few strays, including uncoded artists > <! UPDATES: 05/23/10 - created Terry Allen discography 01/09/15 - added nonreviewed albums, cross-referenced w/ States 06/15/15 - alpha-ed the add list 10/19/15 - pix update #1 04/03/16 - copied reviews into individual state/country pages > <! BOB ABRAMS STEVE MOTE SEALED PRIVATE FOLK BLUEGRASS LP Johnny Adams "The Sweet Country Sound Of Johnny Adams" (Hep Me Records, 1975) (LP) - soul singer from New Orleans http://blog.ponderosastomp.com/2010/05/hep-me-the-senator-jones-story/ Bebe Allen - female singer, in the Country Briars folk trio, and co-owner of an eastern Minnesota "opry" style show called Northern Country Shindig. Not to be confused with the 1940's movie actress of the same name, this gal's real name was Alberta Obraske Svvendal(?) Dave Allen "Doin' My Thing" (TAD Records, 1972) (LP) (Produced by Tommy Downs) - #TA-700-LPS - no ASIN 01/15/18 - "Recorded in Nashville Studios with Nashville Musicians" - though, sadly, none are identified - not to be confused with the surf-rock musician - born in Rogersville, Tennessee Dick Allen & The River Road Boys "...Featuring The Twin Fiddles Of Bob White And Clyde Brewer" (Stoneway) (LP) B004AMTMFI - old-timers - was Brewer the Longhorn Records guy? Jim Anderson & The Cheyenne Bodie Band "Dreams" (Mom Records, 1987) (LP) Private CA Country - from Redding, California - saved in Private Michael Anderson "Songs Of The South" (MA Records, 1977) (LP) - #DCP-MA-524 - no ASIN 01/16/17 - IFFY - folkie? guitar album? - covers "Country Roads," "Cotton Fields," "Remember Me," also "Tara's Theme," "Tennessee Waltz" and "Music Music Music" The Arkansas Connection "The Arkansas Connection" (Barn Burner Studios, 1986) - looks bluegrass - no ASIN 01/15/18 - Jim Casson (guitar), Paul Engwall (mandolin), Aaron Johnson (bass) and Tim Lawrence (banjo) - band from Prophetstown, Illinois - recorded in nearby Annawan, Illinois Bobby Atkins & The Countrymen "Back In The Good Ole Days" (Cattle Records, 1984) (LP) B00AZW1TW6 (Produced by Harold Saunder) - #LP-52 - recorded in 1983 at the Music Shoppe Recording Studio in Greensboro, North Carolina - straight-up, hardcore old-school bluegrass -- banjo picker and lead singer Bobby Atkins was an on-again, off-again member of Bill Monroe's Blue Grass Boys for several years... IFFY? ----------------------- Albrecht, Roley & Moore "Gently Flowing Feeling" (White Horse, 1977) (LP) "...folk/country" Alicia Bay Laurel — Music From Living On The Earth ... LP EM (Japan), 1971/2015. Very Good ... $14.99 (Rock, Folk/Country)(????) Scotty Alexander "Here I Come World" (Vector Records) (LP) - kid artist - maybe ten years old? - from Portland, Oregon - country and gospel - text nv Chuck Alexander-? Tony Albert "Flying High With..." (Silver Pelican Records) (LP) - country-?? can't see song titles Zil Aurey "...Sings Everybody's Favorites, Volume One" (Velvet Records, 19--?) (LP) - #V-650 - probably 1960s - bc blank - accordionist - not necessarily a country musician b. 1934(24?) d. 2005 http://www.lodinews.com/obituaries/article_92e01d42-9b55-52ad-a88e-fb7d27bdce95.html "...June 22, 2005 10:00 pm Zil Dean Aurey, 71, of Galt, died June 20 in his home following a lengthy illness. He was born March 26, 1934, in Colorado. Mr. Aurey worked on ranches until he joined the Air Force during the Korean War, where he was injured in a plane crash. He received a masters degree in broadcast engineering and later, formed the Zil Aurey Trio, where he played the guitar, vibes, piano and accordion. He also managed two quartets and played country, swing, pop, jazz, modern and classical. He was an avid musician and enjoyed teaching the accordion. He is survived by his long-time companion, Lucky Watts, of Galt." -------------------------- The Austin All-Stars "The Austin All-Stars" (Felicity Records, 1982) (LP) - folk? more rock/r&B oriented Fromholz label? The Austin All-Stars "The Austin All-Stars" (Thumbs Up Records, 1977) (LP) - same record? no: Vocals: John Inmon; Randy Thornton; Ernie Gammage; Leonard Arnold; Layton DePenning; Jeri Jo Jones; Jimmy Phelan; Waller Collie. There's a long list of other people on the instruments. Track Listing: The Way You Don't; You Are the One; Blackeyed Susan; Down in Austin; Silver Wings; I've Gotta Be Loved Too; Sit Down; Love Is a Simple Thing; Size 'N' It Up; That's How Much I Love You ------------------ Amanda Arnold "Amanda Arnold" (Isis Moon Records, 1983) (LP) B00400D3QO (Produced by Amanda Arnold, Mike Taylor & Brian Tankersley) - COUNTRY Texas - country country is this? sax, synths, no fiddle or steel - Randy Cornor on guitars and backup vocals Terry Aden "First Exposure" (Bar-Co, xxxx) (LP) - twang?? - #SO 16187 - no ASIN 09/02/15 - recorded a single on BB Records/Bridger Music in 1980: "Stealin The Feelin/I'll Make Myself Forget You" - single's label was from Sikeston, Missouri - produced and cowritten by Greg Trampe IFFY: Joe Allegro "A Guy Named Joe... Allegro That Is!" (xxxx) (LP) - country? - instrumentals? A Grain Of Salt "High Energy Grass" (Hi-Spot Records, 1979) (LP) - #TSR79-466 A Grain Of Salt "Wayfaring Stranger" (Salt Lick Records, 197-?) (LP) - #908 - Colorado bluegrass band formed in 1972 Jim Anderson & the Cheyenne Bodie Band "Dreams" Mom Records, 1987) (LP) - #LP-0500 - country?? includes fiddle, but looks iffy - from Redding, California >
---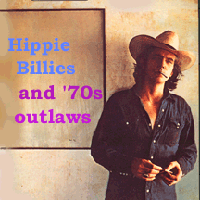 The "twangcore" and "Americana" boom of today owes a large debt to the shaggy twangers and no-hit wonders of yesteryear, the outlaw stoners and redneck rowdies of the counterculture who grooved on the classic country sounds laid down before Nashville sold its soul on the altar of countrypolitan easy listening. It was the hippies and weirdos who made country music safe again and -- more importantly -- made it fun. We also pay tribute to the little guys and locals who sang in bars, casinos and lounges across the world, especially the lucky few who made records of their own. Here are some of their stories...
---
HIPPIEBILLIES & NO-HIT WONDERS:
A | B | C | D | E | F | G | H | I | J | K | L | M | N | O | P | Q | R | S | T | U | V | W | X, Y & Z | Compilations | State-By-State

---
About This Section | Thanks | Other Hick Music Styles

---
Les Aanderud & The Country Rock Shop "Simple Lovin' Man" (LEA Productions/Sundance Sounds, 1984) (LP)
(Produced by Les Aanderud & Rick Foltz)
Originally from Minot, North Dakota, singer-guitarist Leslie Aanderud (d. 2012) and his wife Ethel were living in Southern California when they recorded this album. Mr. Aanderud moved to Anaheim in the late '70s to work in the defense industry, but kept together his band after the move. Like many twangsters, Aanderud started out as a rocker: in his teens, he played in a popular late-'60s Texas garage band, The Tracers, which toured regionally and had some local hits, such as their single "She Said Yeah." By the early 'Seventies, though, Aanderud was ready to twang, and started a band called The Country Rock Shop after moving back to North Dakota in 1972. This album is mostly full of original material, with the exception of a few cover tunes, including Leroy Van Dyke's "Auctioneer," "Words" by the Bee Gees, and Marty Robbins' mega-weeper, "You Gave Me A Mountain." Most of the SoCal sidemen are unfamiliar to me, although pedal steel player Blackie Taylor rings a bell... Aanderud's originals include "I Just Can't Stop Myself," "Simple Lovin' Man," "Lonely Eyes," and one called "Country Boogie." As far as I know, this was his only album.


<! - #LEA-1001 - no ASIN 09/02/17 >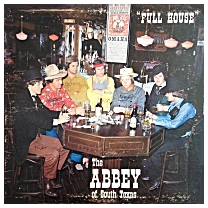 The Abbey... Of South Texas "Full House" (Echo Records, 1976) (LP)
(Produced by Bubba Perron)
These Texas youngsters definitely played an interesting mix of current pop/hard rock hits and country tunes -- with rock hits coming from Peter Frampton, KC & The Sunshine Band ("Play That Funky Music"), Foghat's "Slow Ride," Steve Miller Band ("Rock'n Me") along with some real-deal country tunes as well. Side One of the album was recorded live at the Golden Stallion nightclub in San Antonio, while Side Two was recorded at the ZAZ Studio under more controlled circumstances.


<! - they look like teenagers - "Funk Rock Hard Rock Country Soul San Antonio Texas" - no ASIN 02/05/15 >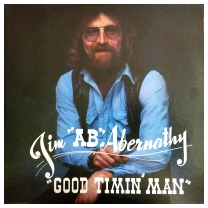 Jim "Ab" Abernathy "Good Timin' Man" (Applause Records, 1982) (LP)
(Produced by Jeff Galey)
In the cosmic contest for the world's all-time biggest fan of Waylon Jennings, Illinois honkytonker Ab Abernathy is a pretty strong contender. This album, recorded towards the tail end of the Waylon & Willie glory years, is basically a Waylon tribute disc, covering a bunch of the biggest, most iconic outlaw hits: "Mama's Don't Let Your Babies Grow Up To Be Cowboys," "Waymore Blues," "Luckenbach, Texas," "Don't Cuss The Fiddle," "Me And Paul" and more. Sure, Abernathy's no Waylon, but he does his best... Sounds good to me, while his band holds its own too, pickin' and plunkin' in the classic style. The songs are all covers except for one original from lead guitarist Phil Pedigo, "I'm Going Fishing," which fits right in with the slack, Waylonesque vibe of the rest of the record. A guileless, straightforward homage to their hero... guaranteed to pry a smile out of other devoted fans as well.


<! - no ASIN 10/19/15 - band's name was Counterpoint >

Mack Abernathy "Different Situations" (CMI Records, 1988) (LP)


(Produced by Michael McClary)
Back-Forty commercial country from a Texas songwriter and former rodeo rider... Urged on by steel guitarist Tom Brumley, Abernathy headed to Nashville to cut this album with a studio crew that included fiddlers Johnny Gimble and Buddy Spicher, as well as guitar picker Ray Flack, who plays lead on the title track. The song charted nationally, hitting #80 on the Billboard charts, along with his cover of the old Floyd Tillman classic, "Slippin' Around" (which pegged out at #98). Abernathy didn't bust out on the national scene, but he definitely solidified his standing as a Lone Star artist; years later he recorded "Don't Tax My Beer," a protest song aimed at the Texas legislature, which was trying to use some suds to soak their taxpayers.


<! - #1988-8LP - also available on CD and MP3 - he also has at least one other album Different Situations; Slippin' Around; Your Memories Don't Lie; The Last to Know; Stars in Del Rio; If She Knew; Pocket Rocket Ranger; Rumors; Dos Hermanos Cantina; Honky Tonk Masquerade - more mersh?? - Abernathy's site says Vic Clay was the producer http://www.mackabernathy.com/about.htm >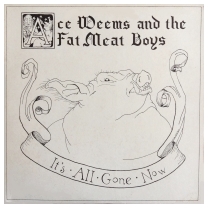 Ace Weems & The Fat Meat Boys "It's All Gone Now" (Carryon Records, 1976) (LP)
(Produced by David Winston)
Some nice, clean-cut young men from Natural Bridge, Virginia, The Fat Meat Boys proclaimed as their leader one Ace Weems (a fictional character from the Get Smart TV show...) although there was no one in the band by that name. Nonetheless, there were a few real people in the band as well, including a babyfaced old-timey fiddler named James Leva who was sinking his teeth into a lively repertoire of uptempo stringband tunes. (Leva went on to become one of the more notable "old-time" modernists of the 1980s-'90s folk scene...) This album is maybe less "country" than most of the records we're looking at here... but with a band name like this, how could I leave 'em out? Besides, it's a pretty swell record.


<! >

Andy Acree's Country Squires "Welcome To Squires Country" (Illini Records) (LP)
(Produced by Fritz Brading)
I was psyched to see this album in the dollar bin at my local Record Hut, but profoundly bummed when it had the wrong disc was in the jacket. (The Doors...?? Really? Ugh. Oh, thou vast, wiggly quantum physics, you canst be cruel.) Anyway, apparently these guys were from Springfield, Illinois, and wrote most of their own material for this album. Bandleader Andy Acree is joined by brothers Jack Sampson and Larry Sampson on lead guitar and steel, singer (and songwriter) Leroy Clark, a gal singer named Janey Elston, who sings lead on one of Clark's originals, "My Whole World Turned Blue," and finally Acree's son, Gene Acree, playing drums. I guess they mostly did the county fair circuit, with Acree's own career reaching back a few decades before this album was recorded. (By the way, anyone know if this guy was related to country deejay Les Acree? Just wondering...)


<! - no ASIN 04/11/16 >

Dan Adams "By Request" (Sundance Records, 1978) (LP)
(Produced by Dan Adams, Ken Stumpf & Al Thomas)
A mostly-folkie solo acoustic set from singer-guitarist Dan Adams, who had been playing gigs in venues such as the Office Lounge in Springfield, MA and on the M/S Boehme cruise ship. The repertoire is a mix of folk and AOR covers, stuff by Gordon Lightfoot, Peter Yarrow, Bob Dylan and Elton John, along with a couple of ostensibly country songs such as Steve Goodman's "City Of New Orleans," Kris Kristofferson's "For The Good Times," and Jerry Jeff Walker's "Mr. Bojangles."


<! - #S-0003 - no ASIN 01/03/19 >
Jay Boy Adams "Jay Boy Adams" (Atlantic, 1977)



I mostly remember Texas-born hippie troubadour Jay Boy Adams from hearing him make a stoned foray into the studios of my beloved KFAT radio, way back in the late 1970s... He hung out, the DJ's obviously loved him, I'm pretty sure you could hear them toking it up on air... Anyway, I guess his background was as a roadie (and opening act) for ZZ Top, early in their career. Adams took a much mellower approach, however: this record (which has one of the most depressing hippie-art album covers ever...) is an odd mix of acoustic folk and Southern rock, with guitarist David Lindley and up-and-coming singer-songwriter Jackson Browne chipping in... Definitely a relic of its time!


<! 144 x 144 > <! Ham also recruited Texas guitarist and singer/songwriter Jay Boy Adams into the ZZ Top family. Adams was the second artist produced and managed by Ham. Adams would tour extensively with ZZ Top throughout the seventies and early eighties and served as the band's first regular support act and roadie >
Jay Boy Adams "Fork In The Road" (Atlantic, 1978) (LP)



(Produced by Bill Ham)
Adams was still hanging with Jackson Browne on this late-'70s album, but the vibe is more Michael Martin Murphey-style cosmic cowboy material, albeit with a distinct LA-scene pop gloss woven throughout. Adams and David Lindley trade off slide and pedal steel licks, and Lindley definitely adds a lot of the album's twang and overall musical direction -- Adams doesn't indulge in quite the same solipsistic singer-songwriter navelgazing as Browne's albums, but the familiar tones of Lindley's guitars are a reminder of the comfortable pop-twang that Jackson had brought to the top of the charts. For twangfans, songs such as "Superkicker," "Lone Line Writer," and a cover of "Tennessee Stud" have a nice feel, although Adams never quite finds the same anthemic groove that made the best of Murphey's songs so anthemic and memorable. Lyrically, I thought the most interesting song was "Stray Dogs And Alley Cats," which also seems like the most personal and truly reflective of the songs on here, with Adams talking about his father's pragmatic world view, in which "you've got to be nice to everyone/but still look out for number one"; you can hear the hippie-era ballad singer struggling against the wisdom of his "straight," car-dealer dad, and yet you can't help but wonder how much this advice must have helped Adams get by in the glad-handing music business. An interesting album that's certainly worth checking out, especially if you like super-'Seventies stuff.


<! 148 x 148 >
Jay Boy Adams "The Shoe Box" (Smith Music, 2007)



(Produced by Monty Byrom & Jay Boy Adams)
A strong roots-twang set with some great songs, sweet picking and plenty of conviction. The title track is a reflection on the pleasures of reflection and nostalgia, other highlights include the jaunty "Moro Bay" and "Showman's Life," which examines the unseen hardships of showbiz (which Adams, who left the spotlight to start a tour-bus rental agency, probably knows quite a bit about...) A good throwback to '70s-style indie-twang, with guest performers that include Ray Benson (of Asleep At The Wheel) and Marty Stuart on mandolin... Definitely worth a spin!
Jay Boy Adams "Let It Go" (Rockin' Heart Records, 2014)


(Produced by Jay Boy Adams & Monty Byrom)
'Way back in the 1970s, Texas-born troubadour Jay Boy Adams straddled the worlds of outlaw country and fancy-pants singer-songwriter pop; he was pals with Jackson Browne and worked as a roadie for high-profile rock bands, such as ZZ Top, and recorded a couple of albums of his own that were, as they say, highly regarded at the time. In 2007, he came back to the studio to record a doleful, world-weary set of roots-rock and folk, and this new album follows suit. It's an extended meditation on life and the wisdom that comes with middle age and beyond, with Adams sounding a bit like a mix between Rodney Crowell and Loudon Wainwright III. Not all the songs are gems, but there are some definite winners, including the album's opener, "Judgement Day," which is a nice twist on the looking-back-on-my-wild-days genre, in which Adams sees a little too much of himself in his own wild and stubborn daughter, and the contemplative "Count Your Friends," which may be the album's strongest song.
Jerry Jack Adams "In Seattle At The Flame" (Flame Records, 197--?) (LP)
A live recording, with covers of pop and country standards such as Freddy Hart's "Easy Lovin'," Tony Orlando's "Knock Three Times," "Joy To The World," etc. There's no info on the plain white album cover, but from the repertoire, I would have guessed this is an early-to-mid '70s release -- maybe '73, '74? -- although I've also heard that Adams only lived in Seattle for a few years in the late '70s/early '80s before moving to Alaska. Anyone out there have more solid information about this album?


<! - #101 - #28707 >
Jerry Jack Adams "On The Road" (Worm Records)
An indie twangster from around Seattle, Washington, with a fairly curious album. The artwork shows the band as a quartet of '70s longhairs, being "hassled" by a state trooper (and being bundled off into his patrol car on the back cover...) The bandmembers look like they might have been Kurt Cobain's older cousin's buddies, or something like that -- pretty shaggy with plenty of lumberjack plaid. But despite the hippie-ish look and the rebellious imagery, the music is pretty straightforward, sincere, old-school country crooning, in the tradition of Jim Reeves or Jim Ed Brown. It's for-real country-pop ballads, not done ironically or cynically in any way, but really played and sung with surprising resonance and a real "old man" vibe. Adams has a classically deep country voice, and shares lead vocals with a couple of band members -- a guy and a gal only identified by their first names, Bill and Merlaine. Sadly, there are no songwriter credits, but I'm pretty sure this is all original material and again, it's right in the country mainstream, albeit a little old-school even for the times. (I'm not totally sure when this record came out... Late '70s, early '80s maybe? Anyone know for sure?) At any rate, this is definitely worth checking out, particularly for obscuro-country fans who don't think you have to take the genre as a joke.


<! - no ASIN 12/01/2013 - Kent, Washington (Seattle area) label - #101 http://nwmusicarchives.com/artist/adams-jerry-jack/ http://buddylogan.net/ sez: "...Seattle Recording Artist Jerry hails back to the early days of the country music scene in Bakersfield, California, but found the Pacific Northwest more to his liking. We played a "sit-down" gig at the "White Shutters" in Seattle for over 3 years before the band moved to Fairbanks, Alaska for another sit-down there at the Sunset Strip, which lasted a couple of years. Recorded at Bear Creek, The Music Farm, Pacific West and other studios around the Seattle area during the late 70's and 80's. " >
Jerry Jack Adams "Jerry Jack Adams" (ABM Records, 1981) (LP)


(Produced by Jerry Adams & Larry Nefzger)
A pretty plausible bid for commercial success with confident, manly vocals, expansive post-countrypolitan pop-country arrangements and solid backing by a local band called Boothill. At least that's the picture painted by the ornate opening track, "Dixie Girl," and most of the LP's first side. Side Two gets a little wobblier and sounds more strained on sluggish ballads like "Let Me Say I Love You," a duet with Boothill's gal singer, Dana. A mousy-voiced, sorta-country cover of Exile's 1978 pop hit "Kiss You All Over" doesn't help, and the record devolves into a better-than-average locals-only indie disc, rather than a record that could break out nationally. Adams starts to get his steam near the album's end, particularly on the weeper, "Can You Find It In Your Heart," one of four tracks penned by Adams himself. But the frantic closing number, "Open Up My Heart," seals the deal... Still, even though they couldn't sustain the high-end production values that kick this disc off, it's a pretty strong private-press outing, packed with original material by local artists. Highlights include two songs penned by Merlaine Krause, "Dixie Girl" and "The Lights Are Going Down" -- Ms. Krause wrote several fine country songs over the years, though I'm not sure if she was in any bands herself. Unfortunately, the folks in Boothill are only identified by their first names, Buddy, Chris, Dana and Danny, but they acquit themselves well, and if anyone has more info about the group, I'm all ears


<! - # ABMA-609 - NOTES >


Kay Adams -- see artist profile




Pappy Adams "My Kind Of Country" (Ropes Records, 1984) (LP)


(Produced by Gary Adams & Gary Denton)
Southern California songwriter Gary T. Adams penned all the songs on this album, with one ("Johnny's Job") co-written with Burton Carey and another ("Final Touches") with Elmer Garten. He's backed by a band that included pedal steel player Red Rhodes, along with a slew of more obscure SoCal players, with co-producer Gary Denton playing drums and guitar... This set was recorded in Van Nuys, California, though I couldn't find out much more about this guy.


<! >
Ron Adams "I Loved You, I Proved It" (Ripcord, 197-?) (LP)
(Produced by Gene Breeden & Blaine Allan)
A honkytonker from Wanatchee, Washington, Ron Adams mostly sang cover tunes on this album -- stuff like Waylon's "Good Hearted Woman" and John Conlee's "Rose Colored Glasses," but there are a few originals as well, including the title track, "I Loved You, I Proved It" which is credited to C. O. Buddy Collinsworth, and "Out Of Hurt And Into Love With You," which was written by Adams. Too bad these old Ripcord records don't have release dates on them, though! I'm guessing this one's from around 1979, based on the Conlee song... Wish I could tell for sure!


<! - Ripcord SLP-1077 >
Rosie Adams "Woods Colt" (Adams Records, 19--?) (LP)
This album, which I purchased near Kansas City, is more of a mystery disc than most... There's no address, no geographical info, and nothing about the producer or backing musicians; there's also no release date, although it looks like it was from the mid-1970s or perhaps early '80s. Clad in her full cowgirl suit glory, Rosa Lee Adams was literally someone's grandma, making a custom press album that was probably intended just for family and friends: the liner notes say she wrote the song "Make Believe World" for her young granddaughter, who was diagnosed with leukemia at age two. Ms. Adams had an odd, slightly tremulous voice, almost Brenda Lee-ish, though she was probably in her late sixties when this was recorded, and may have been a stronger singer in her youth. I wondered if she had a musical career earlier in life, like on some Opry-style show in the '40s or '50s perhaps(?) though I could find no mention of her online, as hard as I might try. (Any info is welcome!) The title track has, as it turns out, a kind of a racy theme: a "woods colt" is an old euphemism for a child born out of wedlock, though it can also have a more innocent, less loaded meaning, i.e. that of a colt born out in the wild.


<! - #Adams-1001 - no ASIN 06/27/18 - purchased 03/27/18 from Love Garden dollar bin - signed, Rosa Lee Adams - https://en.wiktionary.org/wiki/woods_colt - was it a cover of Billy Edd Wheeler's 1969 (poem?) "Song Of A Woods Colt"? - expression is used in Virginia, according to WP >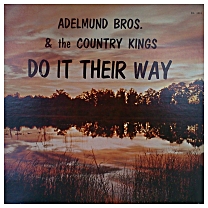 The Adelmund Brothers & The Country Kings "Do It Their Way" (Triple Crown, 1975-?) (LP)
A regional band with brothers who seem to have been part of the extended Adelmund family in Eastern/Central Iowa... The only mentions I've found of them outside of this album (and one single) are a couple of show notices from Waterloo and nearby Oelwine, Iowa, so I assume this was their main stomping ground. The shows were in '74 and '76, so I split the difference and guessed at a 1975 release date for this album... Also, though many of the songs are 1960's country classics, they also cover "The Keys In The Mailbox" (a #1 hit for Tony Booth in 1972) and "Roll You Like a Wheel," which was a hit for Mickey Gilley in '75. Anyone with more concrete info about these guys, I'm all ears. (Update: thanks to the Adelmund family for sending some information about guitar player Darrell Adelmund (1941-2001) who was born in Charles City, IA and whose day job was as a senior engineer for the John Deere tractor factory in Waterloo; other brothers mentioned in Mr. Ademund's obituary include Dan Adelmund, Jack Adelmund and Doug Thorne; not sure which if any of these guys were also in the band.)


<! - no ASIN 02/05/15 - playing shows in Iowa (per article in July 1, 1974 Oelwein Daily Register) - June 10, 1976 Waterloo Courier SONGS: Someone Told My Story Pride and I Rainy Day Woman For The Good Times I'd Give The World Long Black Veil I'm Looking High And Low For My Baby Roll You Like a Wheel The Keys In The Mailbox Sing Me A Sad Song Magic Banjo Act 50's And 60's Rock Medley Green Green Grass Of Home >
Wendel Adkins "Sundowners" (Hitsville, 1977) (LP) <! Motown subsidiary >


(Produced by Ray Huff)
A late-'70s, longhaired hard-country hero, Wendel Adkins was born in Ohio but traveled far and wide looking for his big break. He was playing a gig in Vegas when he met Willie Nelson, who invited him to come to Texas and join his band. Later he toured with country icons such as David Allan Coe and George Jones, and has released several honkytonk-drenched true-country records over the years.
Wendel Adkins "Live At The Whiskey River" (Texas Records, 1979) (LP)





<! Wendel has played the nightclub and concert circuit for many years. His first major break came from an engagement in Florida where he was spotted by a Las Vegas club owner who brought him out west and booked him at the Golden Nugget and other clubs for two years. It was in Vegas where Willie Nelson spotted him and invited him to come to Texas, they left the next day. Wendel toured with Willie for some time before taking a stab at the recording scene. He cut his first album the Sundowners under the Hitsville label. He then started playing at Willie Nelson's club Whiskey River in Dallas, Texas and cut the Live at Whiskey River album. David Allan Coe and Wendel met at the club. Adkins and his band toured with Coe for a couple of years and followed that tour with George Jones. Wendel Adkins "Sundowners" (Hitsville, 1977) (LP) B0057RD02G also: B00414ADRQ Wendel Adkins "Live At The Whiskey River" (Texas, 1979) (LP) B003CROBVW Wendel Adkins "Live At Gilley's" (Gilley's, 1983) (LP) B006SRPYNM Wendel Adkins "Cowboy Singer" (Mill Records, 1984) Wendel Adkins "If That Ain't Country" (Mill Records, 1984) Wendel Adkins "I Can't Let You Be A Memory" (Mill Records, 1984) (LP) B005H8IVEW Wendel Adkins "Feet On The Ground" (Mill Records, 1986) Wendel Adkins "Honky Tonkin Texas Style Hell Yeah" (Texas Records, 2005) - CD Wendel Adkins "Born With The Blues" (2010) >
Wendel Adkins "Live At Gilley's" (Gilley's, 1983) (LP)

Dennis Agajanian "Come To The Rock" (Hallelujah Records, 1972) (LP)


Flatpicking guitarist Dennis Agajanian was part of the Southern California bluegrass scene, with occasional dips into more folkie and country type stuff. Notably, he was in the orbit of the country-rock gospel band, Brush Arbor, and played in earlier bands with some of its members, and later in his career Agajanian started to specialize in gospel material. This solo set was recorded live at the Denver Lutheran Youth Congress, in April, 1972. The album includes gospel standards such as ""Somebody Touched Me" and "Precious Lord, Take My Hand," as well as more contemporary material. There are a couple of tunes from the Dillards, a version of Kris Kristofferson's "Sunday Morning Coming Down" and two originals by Agajanian, including "Country Boy." The title track, "Come To The Rock," was written by Ken Munds, one of Agajanian's Brush Arbor contemporaries. There are also a few songs that spotlight Agajanian's flatpicking skills, including a flashy version of "Malaguena" which closes the album out.


<! >
Dennis Agajanian "Nashville Country" (House Of Hits, 1975) (LP)
(Produced by Dennis Agajanian & Jack Skinner)
On this mainly secular album, Agajanian's joined by his brother Danny playing mandolin, banjo and fiddle, and West Coast stalwart Jack Skinner on bass. Nice stuff!


<! - no ASIN 02/05/15 El Cajon, CA - w/ Jack Skinner on bass - covers the Dillards, Reno & Smiley, also recorded some gospel >

Dennis Agajanian "Dennis The Christian" (Elyhu Records, 1979) (LP)



<! - # - label address in ortland, Oregon; recorded in El Cajon - producer not listed - label name highly stylized, hard to read, think I got it right - Dennis Agajanian (guitar and vocals), Danny Agajanian (banjo and mandolin) and Thomas Kenney (steel guitar) >
Dennis Agajanian "Rebel To The Wrong" (Light Records, 1981) (LP)
(Produced by Gary Limpic)
This is what I would consider an uneasy mix of roots and religious music... There's no question that Agajanian has mastery of his bluegrass licks -- and perhaps to a lesser extent, of his country chops -- but the intrusion of bombastic, melodramatic Contemporary Christian motifs really overwhelms the music. Also, his lyrics seem pretty artless and indulgent to me -- emotive and heartfelt, sure, but also farflung and unedited, badly in need of an outside touch to help pare them down. I'm sure there's an enthusiastic audience for these songs somewhere, it's just not me.


<! >
Dennis Agajanian "Where Are The Heroes?" (Sparrow Records, 1984) (LP)


(Produced by Terry Talbot)
A religiously-themed spiritual album. Pretty much setting aside his bluegrass roots, Agajanian still picks some acoustic guitar on here, but relies more heavily on the standard-issue tinkly-toned '80s keyboard sound of the Contemporary Christian genre. The album was produced by Terry Talbot of the Talbot Brothers (and the Mason Proffit country-rock band) who also plays guitar and sings harmony. One thing I'm curious about here: is the Julie Miller who's listed as a background singer the same gal who was married to Americana star Buddy Miller and who recorded several albums both solo and as a duo? Inquiring minds want to know.


<! - 1983-? >
Dennis Agajanian "Friendly Fire" (Word Nashville Records, 1986) (LP)
(Produced by Andy Tolbird & Lee Peterzell)
A fairly artless, heavy-handed set of would-be gospel anthems... Agajanian's voice sounds leaden and blunt, as do the rock-flavored arrangements, with thudding accompaniment featuring Brent Rowan on guitar, drummer Eddie Bayers, bassist Michael Rhodes and Barry Beckett on keyboards. Although Agajanian sadly sets his bluegrass roots aside, there is some mandolin picking by Nashville session pro Mark Casstevens, and an acoustic guitar rendition of the "Hallelujah Chorus" that rounds off Side One. Mostly, though, this album falls flat with a particular low point being the scoldy, abstinence-only number, "Love For Pleasure," which scowls fiercely at a girl who "gives love for pleasure and pleasure for love," but who of course is revealed as a fallen woman, once it comes time for a man to settle down and find someone pure enough to marry. (Needless to say, there's no reciprocal criticism of men who also engage in premarital sex, just a patriarchal admonition to not fall for feminine wiles... Really, Mr. Agajanian? That's really where you wanna go with your musical ministry?) Anyway, politics aside, musically speaking this is just a drab little album. Might be invigorating for the true believer who feels "there's a dying world outside," but for the rest of us -- country fans in particular -- it's kinda snoozy.


<! - no LP ASIN 05/23/18 - cassette: B0011V4VCK >

The Aggie Ramblers "After Sundown With The Aggie Ramblers" (Goldust Records) (LP)
(Produced by Emmit Brooks)
A long-running New Mexico band co-founded by Goldust label owner Emmit Brooks, the Aggie Ramblers played a mix of country and western swing, making numerous recordings, including singles backing Nolan Chandler and other singers. Bass player Brooks led the Aggies from 1957 to 1975, while his younger brother Jake played with the band off and on throughout the '60s and early '70s. The band also included musicians such as Bill Bailey and steel player Larry Dennison -- the group toured extensively in New Mexico and West Texas and fostered many local musicians over the years. This edition of the band includes Bailey, Brooks and Dennison, along with Jim Hill on guitar and piano player Jerry Miller, with various members singing lead vocals and a couple of instrumental tracks, one showcasing Dennison on a version of Pete Drake's "Midnight In Old Amarillo" and another with Bailey taking the lead on a vamped-up version of "Bile Them Cabbage Down." Ther are also some original songs, including "Fire Of Love" by Brooks and "Blues At Midnight," a duet by Miller and Hill.


<! - #LPS-151 http://digidatacorp.com/goldust/category/artists/the-aggie-ramblers/ http://dirtcitychronicles.blogspot.com/2015/10/the-plural-of-aggies.html >

The Aggie Ramblers "Ramblin' With The Aggie Ramblers" (Goldust Records) (LP)


(Produced by Emmit Brooks)
A nice, low-key set mixing oldies such as Rex Griffin's "Last Letter," "Bubbles In My Beer," and Ernest Tubb's "Walking The Floor Over You," with a healthy dose of originals. Emmit and Jake Brooks each contribute a couple of songs, as does fiddler Junior Daugherty. You can hear their dance-band roots, particularly with their affinity for old western swing tunes, though these guys are also pretty laid-back, with a laconic style that might appeal (in retrospect) to fans of Jimmie Dale Gilmore. Calm, confident, old-school country from some young guys with a strong sense of tradition. Recommended!


<! - #LPS-154 - looks early '70s, eb says '60s, nv - single says "featuring Jim Hill" https://www.45cat.com/artist/nolan-chandler-and-the-aggie-ramblers - supposedly from 1959(??) YT: "...Larry Dennison of Deming, NM - steel guitar Bill Bailey - led the group from 1960-67 Emmit Brooks and Jake Brooks were both in the band http://newsok.com/article/feed/843410 - big profile in 2015 article >

Singin' Sam (Agins) "Singin' Sam's Saddlebag Of Songs" (Haywire Records, 1971-?) (LP)
(Produced by Sam Agins)
Straight-up cowboy music from a fella who grew up in Corona, California, in the hills up above Anaheim. Agins learned country and old-timey tunes from migrant workers who came to the area during the Dust Bowl when he was a kid. Agins devoted himself to cowboy culture, gathering and writing songs that he performed at various gatherings, including a 1971 folk festival in Montreal, Canada that was organized by the Smithsonian Institution. This album appears to have been completely self-produced; it's not clear if some of these songs were Agins originals.


<! - #ARA-6419 >

Singin' Sam (Agins) "Singin' Sam's Saddlebag Of Songs" (Haywire Records, 1972-?) (LP)
(Produced by Sam Agins)



<! - #HRC-32575 - date per dc; nv on label A1 Philadelphia Lawyer A2 Peon Named Pancho A3 Had But Fifty Cents A4 Dearly Beloved A5 Good Old Mountain Dew A6 Silver Haired Daddy B1 Cowboy Nick B2 South Coast B3 Goin' Back B4 Iron Pants Pete B5 Cat Came Back B6 Red Elk > <! A Grain Of Salt "High Energy Grass" (Salt Lick, Inc., 197-?) (LP) B01DI6JDFK A Grain Of Salt "Sold Out!" (Salt Lick, Inc., 197-?) (LP) B00U4FIATY (Produced by Steve Avedis) (sp?) - BE-408 - lineup: Steve Youngblood, Bobby Anderson (bass), Kenny Pabst (bass) - address in Aurora, Colorado A Grain Of Salt "Sold Out!" (Salt Lick, Inc., 1979) (LP) - from Tulsa, Oklahoma - Steve Youngblood, Bobby Anderson (banjo), and Randy Cochran (rhythm guitar, bass) - straight-up progressive bluegrass, with dips into the Peter Rowan longhair canon ("Midnight Moonlight") and Ian & Sylvia folkie material ("Four Strong Winds") - recorded at the American Recording Studio, in Denver > <! Airborn "Airborn" (Yessi Records, 1980) (LP) B002Z3X6Y2 (Produced by Richard Crosby) - from Avon, Colorado - "country southern rock" - with bottleneck guitar, lap steel >

B. Bob Akers "The Old Rebel" (RRA/Rebel Records Of America, 19--?) (LP)
Although not a Civil War concept album, I guess this was a fairly sincere tip of the hat towards the Old South and the Confederacy, with a Stars-and-Bars flag motif, an album title based on Robert E. Lee's nickname, and Mr. Akers on the cover proudly dressed in his Confederate best. The material is more "secular," if you will, with country tunes such as "Redneck Rebel" and "DJ Wife" though the Southern nostalgia is plain. The album is mostly all originals, credited to R. C. Akers; he also released at least a couple of singles on the RRA label, though otherwise information is scarce. The copyright on one of his singles was to "R. C. Acres," so the Akers name may have been a pseudonym.


<! - #RR-201 - no ASIN 01/15/18 - no label name visible, or date - copyright on single to "R. C. Acres" - a couple of singles listed on dc: https://www.discogs.com/artist/4057118-B-Bob-Akers online reference to a pest management expert, c. 1982: R. C. Akers Department of Entomology Ohio Agri. Res. & Development Center Wooster, Ohio 44691 also: RC Akers of Lowery City, MO >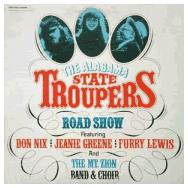 The Alabama State Troupers "Road Show" (Elektra, 1972)


Mixing blues and country roots with deep gospel, rock and folk, producer Don Nix included Depression-era blues legend Furry Lewis in this far-ranging roots-music landmark...


<! B003MXMO1K - LP ASIN > <! - "Livin' In The Country" - classic country-rock twang - Band-ish "My Train Done Come and Gone" >

The Alamo String Band "Alamo String Band" (Sugar Crik Productions, 1983) (LP)
(Produced by R. J. Wright & Larry Sturm)
This Indiana band forged a potent, pleasant amalgam of styles, mostly honkytonk and western swing, along with quick hints of Southern rock and bluegrass. The band's mandolin player, Tim Cunningham, adds some crispy Appalachian twang, while pedal steel player Nelson Wynn zips out some really sweet, hot licks. Most of the songs are originals, mainly written by singer Steve Farley or bassist R. J. Wright, though Cunningham contributes the joviel "I Don't Want To Walk To Heaven (But I'd Appreciate The Ride)", as well as a couple by guys who apparently weren't in the band. Wright's tunes are the most traditionally country, including excellent novelty numbers such as "I Never Cheated On You Darlin'," "Cryin' Country Song," and "Out Standing In My Field," which is one of those anthemic songs about DIY little-guy country singers who could have tried their luck in Nashville, but chose not to... There are also a few well-chosen cover tunes that outline their wide-ranging influences, from the Marshall Tucker Band's "Can't You See" and Johnny Russell's "Catfish John" to the Hank Snow oldie, "I Don't Hurt Anymore" and the gospel standard, "When The Roll Is Called Up Yonder." Their sound, especially with the mandolin in the mix, reminds me quite a bit of Columbus, Ohio's High Sheriff Ricky Barnes and his neo-trad novelty numbers. I think this band was only together for a few years, though a couple of members later formed The Original Hazzard County Band, along with a guy from the country-rock band Crossfyre.


<! http://www.legacy.com/obituaries/nwitimes/obituary.aspx?pid=145242622 Steve Farley (d. 2010, age 60) - no ASIN 10/31/1 >
Tony & Susan Alamo "Mister DJ" (Alamo Records, 1977) (LP)


(Produced by Dan Hoffman)
Despite the checkered history of Pentecostal preacher Tony Alamo, this late-'70s album is fairly good in musical terms. I'm not sure how "country" the Alamos were normally -- they started their ministry in Hollywood, California, then moved to Alabama in 1976, and may have cut this twang-oriented country set as a one-off event. Anyway, it's a fun album and the cover art shows them onstage with Porter Wagoner at the Opry, so that got my attention: he wrote a testimonial for them in the liner notes, and if Porter liked 'em and sang on their record, I figured I oughta check them out. The album is all Christian music, and the title track, "Mister DJ," is sung by a guy who wants the local radio station to spin "The Old Rugged Cross." Other tracks may have been recorded earlier in non-country versions -- anyone know for sure? Anyway, it's all Jesus-y but there's decent twang in there, too. Susan Alamo passed away a few years later, in 1982, and Tony Alamo's evangelical empire slowly unwound after that, over the span of decades, resulting trouble with the IRS, and an eventual criminal conviction as a child molester in 2009. Icky, yeah, but it's up to you how or if those later events should color your perception of this old album.


<! https://en.wikipedia.org/wiki/Alamo_Christian_Foundation >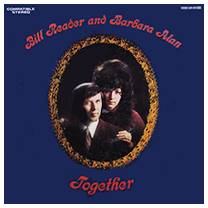 Barbara Alan & Bill Reader "Together" (Hawk Records, 197--?) (LP)
Not a lot of info on this one... It's a decent, if low-key country/pop duets set featuring singers Barbara Alan and Bill Reader, modestly backed by an anonymous studio crew whose strongest member was the pedal steel player. Reader seems to be the onetime pop-rockabilly singer Bill Reeder (sic), who recorded a few singles in the early 'Sixties for labels such as Fernwood and Hi Records. (Which would explain why they cover pop oldies like "Playboy" and "Searching.") I honestly can't tell if this is the same Barbara Alan who recorded the 1978 In Nashville album, though I think it was... If so, this looks (and sounds) like an earlier album, possibly from around 1972-74: he sings a version of the Statler Brothers "Bed Of Rose's," which was a hit in '71, and the general countrypolitan vibe on several tracks has a definite early 'Seventies feel. Sadly, there are no composer credits -- although most of the tracks are cover tunes, there are a couple of uptempo numbers showcasing Alan in a vaguely Wanda Jackson-ish mode which are album highlights. The album opens with the mildly raunchy "A Kind Of A Woman" and closes on "Don't Leave Without Me," both of which I think are originals. Not an earthshaking album, but it has its charms.


<! - #HR-BR-101 - producer, date, song credits not listed "...I think this may be Bill Reeder who recorded on Fernwood , Pol Para and Hi..." >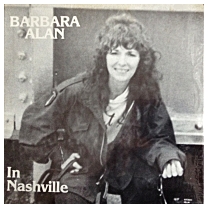 Barbara Alan "In Nashville" (Mid Land Records, 1978) (LP)
(Produced by William Lee & Jack Logan)
A lounge singer from Saint Louis, Missouri, Barbara Alan was the runner-up in a talent contest sponsored by the Grand Ole Opry as part of its fiftieth anniversary celebrations. I guess that's kinda like playing horseshoes, though, 'cause a couple of years later, she was still playing the bar at the Best Western Inn. But, still, she was a working musician, and she got to cut a record in Nashville, with an A-list backing band, including Buddy Emmons playing steel with Phil Baugh on lead electric guitar. This is an appealing album, although it does have a rather static feel... Ms. Alan says that Patsy Cline was her hero, and you can definitely hear it in her singing -- filtered, perhaps, through the rougher tones of Kitty Wells. Alan is appealing, though you may have a problem with the studio crew -- they just don't seem that into it, and honestly, don't give her a lot. Certainly, there are many more going-through-the-motions albums to be found, but this one does suffer nonetheless. What's cool about it, though, is the odd song selection -- she sings some pop standards by Gershwin and Berlin, a few country oldies by folks like Eddie Miller and Bill Monroe, as well as one by Wayne P. Walker (who's always a personal favorite of mine) but there are some odd entries that I think are unique to this album... "Walking Midnight Road" is the least of these, an odd ripoff of Patsy Cline's "Walking After Midnight," while "Walk On The Wild Side" is a pretty good honkytonk novelty number, wherein the singer balances six days of fun against one day of repentance and concludes that's a straight ticket to Hell. Perhaps the best track is "I Don't Know," a song written by Bill Adams, that's a sort of sideways gospel tune, written by a person who questions their faith because of all the horrible things God lets happen. I also enjoyed their bar-band funk rendition of "Blue Moon Of Kentucky," which is solid private-record kitsch. On balance, I thought this was a very sincere record made by a gal who for whatever reasons maybe didn't get the best treatment when she made her trek to Nashville. Still, she made a record, and that's more than most of us have done.


<! - is this the same Barbara Alan who recorded a pop-lounge album with Bill Reader? >

Alaska's Hobo Jim "Thunderfoot" (BS Records, 1984) (CD)


(Produced by Russell Smith)
Although he claimed Alaska as his home, "Hobo" Jim Varsos seems to have laid down roots in Boulder, Colorado, at least for long enough to record this album with a bunch of Rocky Mountain locals... Bluegrasser Tim O'Brien is on board to add some fiddle licks. Although this looks like more of a folkie/bluegrass thing, there are some intriguing songs, such as "The American Farmer Song," "The Dramamine Fisher" and "My Old Tractor." This was his first album; several others were released by Varsos himself, and on folk labels like Flying Fish (who re-released this one...)


<! - reissued on Flying Fish Alaska's Hobo Jim "Where Legends Are Born" (BS Records, 1992) (CD) B000000MOY - reissued on Flying Fish Alaska's Hobo Jim "Woodsmoke" (Hobo Jim Music, 2004) (CD) B006ZOQVF8 - has several other CDs >
Urel Albert "One Man's Woman At A Time" (Cinnamon Records, 1974) (LP)


(Produced by John Elgio)
An oddball novelty artist whose best-known work is in a long string of far-flung indie-label singles, Missouri native Urel Albert was a professional country music imitator, doing impressions of folks like Ernest Tubb, Hank Snow, Johnny Cash and the like... He had a few songs that grazed the back end of the Top 100, but mostly Albert was a plugger, relying on live shows for his bread and butter. Albert also recorded a few football-related private pressing singles (rah! rah! go Buckeyes!) which seems to have been a viable gig for under-the-radar country singers in the late '70s... Anyway, there's some straight country stuff on here, as well as some impressions, which, frankly I don't think were all that great, but they are kind of interesting in an odd, pop-culture way.


<! - recorded a bunch of small-label singles - '73? - "...1973 Charted Side For A Sadly Forgotten Country Impersonator - more info in INFO-A >
Urel Albert "Saturday Night In Nashville" (Spar Records, 1974) (LP)



<! - no ASIN 06/14/15 - per PF >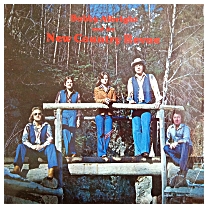 Bobby Albright "...And The New Country Revue" (Arctic Records, 1977) (LP)
(Produced by Bobby Albright, Larry Welborn & Debbie Barlow; Engineered by Jim Zuchsow)
All cover tunes by this group from Alaska... Although they called Anchorage home, the band apparently made it down to the Lower 48 to play -- the liner notes from Kenny Vernon say that they backed him in Vegas. Albright apparently stayed in the background, playing bass and singing harmony, while guitarist Larry Welborn and gal singer Debbie Barlow split the lead vocals; neither were particularly adept vocalists, while the band was -- hate to say it -- pretty mediocre. An authentic bar band, and one of the few Alaskan country groups that made a record... but you don't need to go crazy trying to track this one down.


<! - no ASIN 06/15/15 A guy named Rick Lisk played steel. >

Rick Albright & One Of A Kind "A New Flame" (Harvest Records, 1978) (LP)
(Produced by Carl Godin & Jim Lake)
Well, yeah, I guess you could slate this guy from Saint Charles, Missouri as a "country" singer, though a hefty dose of his repertoire (three songs) come from Bobby Goldsboro... Not to mention his covers of "The Way We Were" and Burt Bacharach's "Say A Little Prayer." Still, you've got some Jimmy Webb ("By The Time I Get To Phoenix"), Eddy Raven, John Denver, and a version of "Welcome To My World." No pedal steel or fiddle, but his pop-lounge leanings are clearly balanced by a taste for twang... or countrypolitan ballads, at least. This set was recorded at the KBK Studios, in Saint Louis. No info on whether Albright played live gigs as well, or where, but if anyone out there knows more, I'm all ears.


<! - #77112-07 - no ASIN 06/28/18 >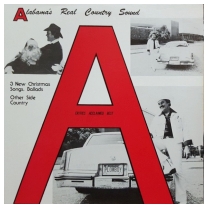 Bob Alday "Alabama's Real Country Sound" (1982) (LP)
Singer Bob Alday owned farms in Leroy, Alabama, north of Mobile, as well as in nearby Jackson, where he ran a barbershop, and where this album was recorded. He billed himself as "the Alabama Plowboy," apparently in homage to Eddy Arnold's old nickname, although it sounds like he really had tilled a few fields in his time. This is a curious album, packed with original material, kicking off on Side One with three Christmas songs and an evocative gospel title, "God's Out Of Town." The rest of the record seems to be secular, with Side Two is proudly proclaimed "other side country" on the album cover. Mr. Alday claimed copyright on all the songs (although some have rather familiar themes...) and released the 1982 cassette version of this album under the title, The Alabama Plowboy.


<! - #K-2720 - no ASIN 10/14/15 - limited results on G 03/05/18, and 06/15/19 >
Ava Aldridge "Frustrated Housewife" (MGM, 1975) (LP)


(Produced by George Soule)
Like a lot of folks in the Muscle Shoals scene, singer Ava Aldridge sat on the ledge, with country on one side, and soul on the other... This is really probably more of a "pop" album, but there's a twangy undercurrent, to be sure. Aldridge worked extensively as a backup singer for a wide range of artists -- including Greg Allman, Patti Austin, Jim Dickinson, Levon Helm and Hank Williams, Jr. -- and obviously had deep connections to both country and Southern rock. She was also a successful songwriter, with perhaps her best known song being "Sharing The Night Together," which was a Top Ten hit for Dr. Hook. This was her first and (I think) only solo album, packed with original material...




Earl Aldridge "The Country Feelings Of Earl Aldridge" (Walnut Records, 19--?) (LP)



<! - #LPS-284 11 - no ASIN 07/02/17 - covers of ballads such as "You Gave Me A Mountain" and Wynn Stewart's tragicomic, "It's Such A Pretty World Today," as well as Dick Feller's "Some Days Are Diamonds" - no info, bc nv > <! Chuck Alexander-? >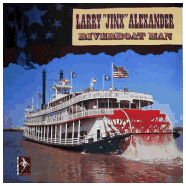 Larry "Jinx" Alexander "Riverboat Man" (Private Stock/Demon Records, 1972/1989) (LP)


(Produced by David Johnson)
I really don't much about this guy -- the liner notes on the album are pretty cryptic, and I wasn't able to find any info about him online. As near as I can figure this was sort of a "field recording" conducted by David Johnson for the Private Stock label, where he traveled to Mississippi and met and recorded Larry Alexander, who was a bluesy swamp-rock oddball who sounded pretty similar to Tony Joe White and Larry Jon Wilson. This is a cool, kicked-back, swampy Southern album -- kind of surprising it's so far off the radar... But that's the '70s for you! Hotshot superpicker Travis Wammack plays guitar (and banjo!) and that's always a treat. Originally released in 1972.


<! with Travis Wammack on guitar (and banjo!) > <! originally on Private Stock label, 1972 > <! 04/13: no ASIN > <! 01/15 - listed ~~ also: LP = B00I8815ZU >
Stan Alexander "Remember Me" (Blanco Records, 1983) (LP)


(Produced by Stan Alexander & Richard Westley)
A curious but kind of delightful album... Stan Alexander was a young dude from Chireno, Texas (near Nacodoches) who had a strong affinity for older music, covering blues-tinged, sentimental hillbilly oldies such as "There's A New Moon Over My Shoulder," "I Thought I Heard You Calling My Name" and "Remember Me," as well as other, eclectic selections of a more modern vintage. Alexander had a very gruff, old-man sounding voice suggesting a Lone Star geezer such as Don Walser, but if you look at the pictures, he was just some skinny kid from East Texas. He was also a pretty idiosyncratic vocalist, perhaps not that great technically, but there's a relaxed, potluck-party charm to this album that might win you over. Alexander has some definite quirks -- he bends everything into an odd, blues-based mode, and he sometimes struggles on uptempo numbers, though on the softer side when he really starts to croon, he might remind you of Fred Neil or Hoyt Axton, with a similar post-folk vibe. There's some nice picking on here, too... I like the mellow, unpretentious feel of the sessions, mostly with Houston locals in the crew, as well as bluegrasser Alan Munde playing banjo, and some nice pedal steel by Dave Williams. If you like unusual, uncompromised, unique-sounding roots records, give this one a spin. I'm not saying it's a classic, but I got into it.


<! - with Alan Munde, Dave Williams pedal steel - original: "I'm On My Way Back Home" - others? - date? >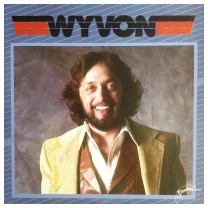 Wyvon Alexander "Wyvon" (Gervasi Records, 1983) (LP)
(Produced by Jerry Shook)
This Texas honkytonk crooner's full name is Wyvon Alexander, and this record is pretty darn good. Robust, soulful, and packed with original material, this is a nice mix of hard-edged barroom ballads and smoother commercial country. This might appeal to fans of Ed Bruce, Vern Gosdin or Waylon Jennings -- kind of in that general territory. Definitely worth a spin!


<! no ASIN 02/22/15 - purch in Sacto > <! ("Frustration") "...was Wyvon's first single, reaching #90 in 1981), this song's still relevant! I don't really know much about Wyvon, he had 7 charted singles between 1981 and 1984 and apparently toured with Merle Haggard around that time." >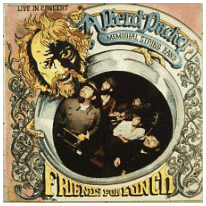 The Alferd Packer Memorial String Band "Friends For Lunch" (1985) (LP)


This wild-and-wooley, all-acoustic, old-timey jugband represented the old-guard hippie fringe of the Lawrence, Kansas music scene. When all the kids were going punk, the Alferd Packer band -- named after a notorious 19th Century Midwestern cannibal -- played a mix of old-timey tunes from the likes of Charlie Poole and Uncle Dave Macon, some Celtic material, and several originals by bandmembers Steve Mason, Jim Krause and Doug DuBois, who penned the topically-themed "A Partheid In A Pear Tree." Playing percussion in the group was sculptor Jm Brothers, who found fame outside the Midwest and was drawn back to the heavy gravity of Larrytown, where he continued to produced nationally-recognized works, often with historical themes. Not sure if he ever did a piece about Alfred Packer, though... This album also includes their rambunctious version of the "William Tell Overture," which they would play to heighten the tension of their annual concerts at the downtown Post Office on Tax Day, to the delight of last-minute filers.


<! band has a website w/ link to NYT article about post office shows. Jim Brothers passed away August 23, 2013. >
Mary Alice "Loving You Again" (Marty Bleifeld Productions, 1981-?) (LP)
(Produced by Larry Aschlemann & Marty Bleifeld)
This uber-Midwestern album was recorded in Fort Wayne, Indiana with an all-locals band. The repertoire is all cover songs, except for the title track, "Loving You Again," which was written by John Snyder, who was apparently a friend of the band. It seems doubtful that singer Mary Alice was even semi-professional, since in the liner notes she thanks Dick and Pat Oberly for letting her sit in with their group, the Country CBers Band, at a gig at the Four Aces club in Tillman, Indiana... My guess is that the musicians backing her here weren't her "regular" band, either, but rather a pickup group put together just for these recording sessions.


<! - #JRC-81034 >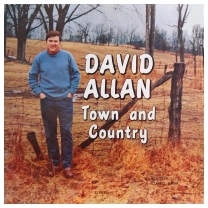 David Allan "Town And Country" (Scooter Records, 1968) (LP)
(Produced by Nate Schwartz)
Songwriter David Allan was a longtime presenter on Albany, New York's WRGB-TV, where he hosted a "dialing for dollars"-style game show, and had a sideline as a musician and recording artist. On this album, recorded with Pete Williams and the Goodtimes Three, he records a bunch of original material, much of it with a light novelty feel, including songs like "Miss Understanding," "Turn Off The Memories," "That's How The Word Gets Around," "When A Woman Really, Really Loves A Man" and "Bone Lonely."


<! - NOTES > <! The Allen Sisters - see Canada - protegees of Gary Buck >
Anna Jane Allen "Born A Woman" (Lakefront Records, 1967) (LP)





<! - 1967-? per PF - same as Anna Jane Hresko? YES http://triblive.com/x/dailycourier/news/mountainarea/s_243135.html >
The Anna Jane Allen Family "You Are My Sunshine" (Lake Front Records, 197--?) (LP)



<! - 208 loaded 10/22/15 - #1015 - no date, but definitely mid- to late-1970s (from pix) - from Sandusky, Ohio - young players, longhairs, some of 'em - no ASIN 10/14/15 >
The Allen Brothers Band "Live From The Sail Inn Lounge" (Arkay Custom Records, 1972) (LP)
(Produced by Rich Krueger)
Ultra-authentic bar-band/lounge act country from this clean-cut California combo... The Allen brothers, Jack and Russ, were originally from Decatur, Illinois, moving to California in the early 1960s and forming their first band in '68, although it was put on hold for a few years while Russ Allen served a tour of duty in Vietnam. Meanwhile, Jack Allen and his wife Linda came up with the cash to purchase the Sail Inn Lounge, a bar in Santa Cruz, CA, which is where this album was recorded. You can really hear the ambience of the room, with happy, tipsy customers chat-shouting during the set and whooping their applause... The band was amateurish but sincere, mainly a guitar-based lineup with some fairly haphazard pedal steel licks in the mix. (Steel player Ernie Hagar mainly played gigs around the central coast, though he had a brief, early 'Seventies gig with the Commander Cody band, and recorded an instrumental album under his own name.) Here, the Allen Brothers played a few rock tunes -- Santana's "Evil Ways," a couple of Creedence covers ("Down On The Corner" and "Proud Mary," of course) and a semi-funky version of the Stones' "Honky Tonk Woman." Mostly though, they seem to have been devoted to country stuff, with versions of "Six Days On The Road," "Night Life," "Kiss An Angel Good Morning" and a lively version of "Foggy Mountain Breakdown" where Russ Allen shows some real chops on the banjo. The Sail Inn Lounge changed hands (and names) several times before the property was eventually purchased by the county and converted into the Live Oak branch of the local public library... Although toddler storytime is probably the big show there now, I'm sure many a mellow night was spent at the old bar, back in the days.


<! - no ASIN 04/02/16 - 1969 news article mentions Jack Allen playing there in a band called the Rhythm Riders https://www.newspapers.com/newspage/61321898/ - later the Family Addition became the house band - they have any records? - the Sail Inn Lounge eventyally became the Live Oak Library >
Greg Allen "This Is Greg Allen" (ASI Studios, 1979-?) (LP)
(Produced by Greg Allen & Jim Murphy)
An ultra-DIY album by a lounge singer from Minneapolis, Minnesota... Basically one of those records that are just intended to get a musician more work, this includes simple, typewritten liner notes that list -- in minute detail -- each of the dozen or so casinos, hotels and bars that had hired Allen to date, a string of Midwestern and Southern Holiday Inns and Vegas lounges. Working with local musicians, Allen recorded this short session, with country oldies like "Rocky Top" alongside pop standards such as "Feelings" and "My Way." This is another undated mystery record where we just have to guesstimate the release date: the most contemporary selections include Bonnie Tyler's "It's A Heartache" and Kenny Rogers' "Love Or Something Like It," both hits in 1978, so I'm gonna go '79 on this one, although it could be later as well.


<! - no ASIN 08/11/15 >

Ira Allen "Hanging On With..." (Portland Records, 1977) (LP)
(Produced by Gene Breeden & George Richey)
A stalwart of the New England country scene, Maine's Ira Allen started out as a rocker in the late 1950s, cut a few country singles in the '60s and early '70s, though nothing charted nationally, and he remained a hometown hero for several decades. The album title is a reference to Allen's best-known song, "(Just Enough To Keep Me) Hanging On," a tune he co-wrote with Buddy Mize that was one of Vern Gosdin's first solo hits in the 1970s. Also included are originals such as "Love Can't Feel Good All The Time," "Good Old Country Song" and "Real Live Country Star." It looks like Allen spent some time out West as well -- although there's a Portland in Maine, the town in the label name refers to Puddletown out on the West Coast, and this set was recorded at Gene Breeden's fabled Ripcord studio in Washington state. In addition to seven originals by Allen, the album includes "One Last Kiss," a song credited to Bobby Wooten, a deejay/program director at radio station KAYO, Seattle... So I guess he was a Pacific Northwesterner, as well!


<! - #SLP-1002 - no ASIN 08/11/15 - no pix 11/05/15 >

Ira Allen "...Sings Cabbage Patch Doll" (LS Records, 1985)



<! - back of LP refers to Augusta, Maine's country radio station WKCG-FM - 01/10/15 - no ASIN - >
Judy Allen "Especially For You" (Stop Records, 1972) (LP)


One of the many lost, orphan albums of the early '70s... Canadian-born Judy Allen actually had her chart hits a little later on, in 1978, with a brief mid-1970s stint on Polydor, but apparently those Back Forty singles weren't enough to persuade the label to put out a full album of her work... Perhaps someday she'll get a full retrospective set, combining these songs with the later stuff? Maybe... who knows?




Reb Allen "The Fightin' Side Of Me" (Crown Records, 1970-?) (LP)
A California-based also-ran, singer Reb Allen released several singles over a span of years, some of which are reprised here, on this budget-line LP. Although he recorded a bit of uptempo twang in his time -- notably his own bouncy rocker called "Go Back To Your Honky Tonk" -- these tracks are mostly pretty languid and low-energy. Dunno much about this guy, though obviously he got into the orbit of the cheapie budget label scene... As with all these Crown LPs, it's not clear who the backing musicians may have been, or when the sessions were recorded.


<! CST-614 - The Fightin' Side of Me - Reb Allen [1970] The Fightin Side Of Me/Why Should I Cry/Go Back To Your Honky Tonk/I Can't Go On This Way/You Made A Fool Of Me/Standing On The Outside//Memories Linger There/Another Foolish Man/One For The Road/Lonely Song/Just Follow Your Heart/Let Them Talk - no ASIN 11/27/16 - although it seems to have been re-released digitally in 2006 >

Richard Allen "Personal Reasons" (Ben Recording Company, 1985-?) (LP)
A self-released album with Mr. Allen playing all the instruments, presumably with a bit of multi-tracking magic. All the songs are originals, credited to Richard A. Nix, which was probably his full name.. He was born in Tennessee, but grew up in Indiana, and was living in New Haven, Indiana and, according to the liner notes, had picked up some gigs in Florida around when this record was released.


<! >


Terry Allen -- see artist profile




Tommy Allen "Still A Lot Of Good Miles Left In Me" (JED Records, 19--?) (LP)
(Produced by John E. Denny)
Dunno the story behind this guy, but I think he was a Lone Star lad, singing hardcore honkytonk twang... He seems to have been pals with some folks who had almost, kinda-sorta made it in the Nashville studio scene: this album was recorded in Nashville, with Darrell McCall, Dewayne Orender and Judy Rodman singing harmony. All the songs are Tommy Allen originals.


<! - no ASIN 01/17/17 - all songs Tommy Allen originals - recorded in Nashville - date nv >

Tommy Allen "Rough And Real" (JED Records, 1984-?) (LP)
(Produced by John E. Denny)
As with the previous album, this is all original material; Dewayne Orender also plays on this album, some of which was recorded in San Antonio...


<! - no ASIN 01/17/17 - Dewayne Orender also on this album - recorded in San Antonio and in Nashville - all songs Tommy Allen originals - #JED-A-1-84 >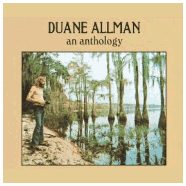 Duane Allman "An Anthology" (Capricorn, 1972)


A fine retrospective that spotlights the late Duane Allman's session work outside of the raucous confines of the well-known Allman Brothers Band. Besides the Southern rock and blues workouts, there are some sweet, acoustic-based gems such as "Please Be With Me," by the band Cowboy, and the Allman Bros instrumental, "Little Martha," which is an eternally soothing, mellow melody. Some of the funky roots riffs and slide routines have grown stale through overexposure and imitation (if I never, ever, ever, ever hear "Layla" again, it'll be too soon...) though it's still cool hearing Allman backing up the likes of Wilson Pickett, Aretha Franklin and Clarence Carter... And as an historical testament to one of the finest whiteboy blues players ever, this is a pretty swell 2-CD set. If you're unfamiliar with his legacy, this collection is the place to start.

Gregg Allman "Low Country Blues" (Rounder, 2011)



(Produced by T Bone Burnett)
A rock-solid, pleasantly mellow roots-blues set from Southern Rock granddaddy Gregg Allman, who has seen his fair share of funky jam sessions in his time, often with a solid wall of rock-god guitars around him. This time, he's in a stripped-down, mostly acoustic mode, playing classic blues from the likes of B.B. King, Amos Milburn, Otis Rush and Muddy Waters, with a few more obscure songs in the mix and some original tunes for good measure. Underpinning Allman's B3 organ are the funky piano trills of Dr. John, and a host of tasteful pickers, including producer T Bone Burnett strumming on a tune or two. A very tasteful, tasty album, Allman's first solo set in thirteen years(!) and sure to satisfy his fans and old-school blues lovers everywhere. Definitely recommended.


<! 144 x 144 >
P. J. Allman "Heart First" (Kansa Records, 1986) (LP)


(Produced by Ronny Light)
A solo set by singer P.J. Allman, who was a founding member of an all-gal band called Chantilly, which also featured Debbie Pierce, daughter of honkytonk legend Webb Pierce. Most songs look like they were original to this album, including Allman's own "Touch Of A Man." These tracks feature an all-pro Nashville crew, with Pete Wade, Hargus Robbins, Lloyd Green and Weldon Myrick, as well as Judy Rodman on backup vocals. Alas, nothing charted from either album.


<! - 1986-? - unable to find bio info on her, 09/15/17 >
P. J. Allman "Genuine Love" (Playback Records, 1987) (LP)





<! - #PL-13015 >

Jerry Jaye Allogio "Sweet Memories" (Pallette Records, 1985-?) (LP)
(Produced by Kent Hickman)
Not to be confused with Southern country-soul man Jerry Jaye, back in the 1980s local Pennsylvania rancher and aspiring songwriter Gerald Allogio hosted a country music TV show in Lehigh Valley, also releasing his own records while performing regionally with his band, Wrangler. Allogio was just starting to get some traction with his music career when this album came out -- fellow Pennsylvanian Pat Garrett filmed a video with Allogio, and there was talk of a major-label deal in Nashville. Allogio died suddenly, however, suffering a heart attack while driving his car in 1987, barely a month after appearing at Nashville's star-studded Fan Fair music festival. This album is mostly cover songs, including oldies such as "Making Believe," "Heartaches By The Number" and "Blue Eyes Crying In The Rain," as well as some newer tunes, like Hugh Moffatt's "Old Flames." There's also one original song, Allogio's own "Let's Make It."


<! - #PLP-85221 - no ASIN 08/26/16 - "recorded in the Poconos" - 1933-1987 - any originals? "Hope You're Feeling Me"(no) "Turn Out The Light"(no) - "Hand In Hand" (not on this album) copyright 1982 >

Jerry Jaye Allogio "What Does She See In Me?" (Pallette Records, 198--?) (LP)



<! - #PLP-8999 - no ASIN 08/26/16 - Allogio died in 1987: http://articles.mcall.com/1987-07-18/news/2593595_1_jerry-lee-lewis-down-to-earth-guy-show July 18, 1987|The Morning Call:>

John Allred "Big Horn Country" (CG Productions, 1976)
(Produced by John Allred & Leon Bohanon)
The songs are all originals, mostly by Allred, though one tune was written by his father, Garth Allred, while another was by Louis Reynolds, one of the guys in his band.


<! - no ASIN >
John Allred "A Real Live Cowboy" (Wind River Records, 1977) (LP)
(Produced by Tommy Williams & Ronald Gant)
I suppose if George Strait had missed the bigtime and just kept playing with the Ace In The Hole Band back in Texas, he might have sounded something like this uber-indie Montana cowboy... Allred went to Nashville to record, and cut an album of consistently good, simple, straightforward melodic honkytonk, with a sharp backing band, spotlighting rich, ringing pedal steel and dobro by Paul Franklin, and the Bob Wills-flavored fiddling by Tommy Williams (of the Hee Haw house band.) As with his other albums, this contains a wealth of original material, with about half the songs being Allred's compositions, along with some well-chosen cover tunes such as Jimmy Work's "Making Believe" and "Good Hearted Woman" by Waylon Jennings. The vocal phrasing can be a little sluggish at times, but essentially this is pretty strong stuff... Definitely worth a spin!


<! >
John Allred "Born With Country Music" (Wind River Records, 1978) (LP)
(Produced by Tommy Williams & Ronald Gant)
Man, what a great record. Allred sounds a lot more at ease here, robust and relaxed, and much better at riding along with the rhythm of the songs. This time around he hired another Nashville studio crew, with paid pickers including Sonny Garrish, Bunky Keels and Terry McMillan playing some sharp, slick riffs, with Tommy Williams is still leading the sessions and still sounding western-swing sweet. You really gotta wonder why Allred didn't make to the national stage with a record like this under his belt, but hey, that's show business. Another set of all original material -- six songs by John Allred, one by his dad Garth Allred and a few more by bandmembers Leon Bohanon and Lonnie Bell. Nice stuff. The title track, "Born With Country Music," is one of those fun twang-booster tunes where the singer says he ain't from Texas or Tennessee, but he can play country just as well as those big city fellers. Amen to that, brother!


<! - no ASIN - 01/10/15 >

John Allred "Dreams Of A Dreamer" (Wind River Records, 1984) (LP)





<! - "1964 vinyl LP on Wind River Records. Tracks: Runnin' in the Fast Lane, Rosebud County Line, Get Back to the Basics, Dreams of a Dreamer, Ten Seconds in the Saddle, Next Man on the Moon, Roll Ohio River Roll, Demon in the Gin, I Can't Pick Me Up and Cowboy Up. " -MUST BE '84 - (or '74?) >

The Alsea Hillbillies "Play Old Time Dance Music" (WDW Records, 1980-?) (LP)
True-blue, old-school, pre-bluegrass stringband music by a quartet from Alsea, Oregon, a few miles inland from the coast. Fiddler Bill Woolsey led this group, with his sons Frank and John playing guitar and banjo, respectively, and Frank Perkins on mandolin. A point of interest: Mr. Woolsey built his own fiddles!


<! - #8042N12 - 1980--?? (per cat#) - no ASIN 06/27/18 - emphatically not bluegrass! acc to the liner notes http://nwmusicarchives.com/artist/alsea-hillbillys-the/ >


The Amazing Rhythm Aces -- see artist discography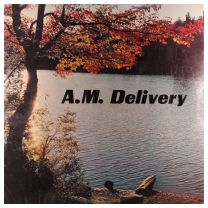 A. M. Delivery "A. M. Delivery" (A. M. Delivery, 1976) (LP)


With their banjo-mandolin-autoharp lineup this Atlanta, Georgia band was more of a bluegrass/newgrass group, but they covered folks like Billy Ed Wheeler, Herb Pedersen and Merle Haggard, so they'd probably fit into a broader "twang" category as well...


<! - Atlanta GA country-rock private pressing c. '76 - covers of Eric Andersen, BE Wheeler, Herb Pedersen, Merle Haggard, etc - NOT "country rock" according to label. rather bluegrass/newgrass >

G. T. Amell "Bein' Ernest About Hank" (KM Records, 1982) (LP)
(Produced by Jim Johnson & Bob Berglund)
Straight-up country roots music, covers of honkytonk oldies by Ernest Tubb and Hank Williams by country (and western!) enthusiast Tom "GT" Arnell. A native of Duluth, Minnesota, Arnell worked for years in heavy industry while nurturing his love of western movies and old Hank Williams songs... He's backed here by a cast of Twin Cities locals, including Peter Ostroushko and Butch Thompson from the orbit of the Prairie Home Companion radio show, as well as pedal steel player Mike Cass and backup vocalist Maureen McElderry, who had a roots-oriented album of her own that came out around the same time. Amell later moved to Tombstone, Arizona, where he dressed up in wild-west cowboy duds, and retired in Georgia around 2015. As far as I know, this is his only album.


<! - #KM-6570 - no ASIN 11/20/16 profile in the Coweta, Georgia Shopper: https://issuu.com/cowetashopper/docs/ccshopper_a591041ed5c986 >

American Bluegrass Express "Bluegrass Express" (Eagle Records, 1975) (LP)
(Produced by Leonard Walls)
Years before he joined the Top Forty country band and still in his teens, Shenandoah, Florida-born singer Marty Raybon led this bluegrass band, with three of his brothers -- Ken, Rick and Tim -- playing a mix of secular and religious material. Decades later, as an ex-chart artist gone indie, Raybon returned to bluegrass and gospel... Nice to hear that he had real roots in the style!


<! - #ER-ABE-109 - their first album (per the liner notes) - Marty Raybon was fifteen years old! (maybe sixteen?) - 1976? >

American Bluegrass Express "Expressing Gospel" (Eagle Record Productions, 197-?) (LP)



<! - #ERAB-701 >

American Bluegrass Express "Bluegrass On My Mind" (Eagle Record Productions, 1979) (LP)
(Produced by Leonard B. Needham)



<! - with Marty Raybon and three brothers Tim, Rick and Ken - label from Sanford Florida "Early private album by Raybon Brothers - includes letter of introduction to Hee Haw and handwritten comments made by someone reviewing contents of the album. Lead singer Marty Raybon went on to major label stardom with the band Shenandoah and the hit "Church On the Cumberland Road". He is still an active gospel/bluegrass singer." >

American Bluegrass Express "Live!" (Redwing) (LP)



<! American Eagle "American Eagle" (Decca, 1970) (LP) (Produced by Gary Le Mel) - rock band, not sure how country or "rural" it really was - no ASIN 11/24/15 - Gene Hubbard, Robert Lowery, Greg Beck - 208 available >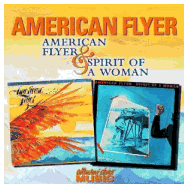 American Flyer "American Flyer" (United Artists, 1976)


(Produced by George Martin)
Songwriter Eric Kaz is well-known to fans of the early Bonnie Raitt canon as the composer of the epic weeper, "Love Has No Pride," which he recorded himself while in this soft-rock ensemble formed with Craig Fuller (formerly the lead singer of Pure Prairie League) along with Doug Yule, who at the time had recently helmed the teetering, post-Lou Reed Velvet Underground... This falls more into ornate soft-rock territory than I'd prefer - very '70s, very slick, very LA. But then again, that may be exactly what you're looking for, right?


<! American Flyer - w/ Eric Kaz and Craig Fuller of Pure Prairie League >

American Flyer "Spirit Of A Woman" (Columbia, 1977)


(Produced by Ken Friesen & American Flyer)





The American Way "America's 1st" (Blue River Records, 1976) (LP)
Euww-Ess-Say!! Euww-Ess-Say!! I dunno anything about these guys, though I think thy may have been from Indiana... maybe. Anyway, this Bicentennial outburst of national pride isn't all patriotism, all the time: there are also covers of country and country-rock standards such as "Before The Next Tear Drop Falls," "Take It To The Limit" and "Squeeze Box." So, yay America!


<! - #125 - no ASIN 01/15/18 - from Indiana? >

Gerry Andal "Country... Just For The Heck Of It" (Aura Cee) (LP)
(Produced by Gene Breeden)
A country covers album from the Pacific Northwest, recorded at the Ripcord Records studio, though not officially part of their catalog. A Saskatchewan native, Gerry Andal went to college in Seattle and eventually settled in the area, where he first owned a car dealership and then went into the restaurant business, partly as a way to have a place he could play music. Of special interest here is his thank-you in the liner notes to R. C. Bannon, who loaned Andal his band, Freedom, as backup musicians for this album. In the early '70s, Bannon was working as a DJ and bar singer in Seattle, before moving to Nashville in 1976; guitarist John Hoag followed Bannon to Nashville and wound up working in Louise Mandrell's band. Oh! Anyway, back to Gerry Andal: I'm not sure exactly when this album came out, but I'd guess somewhere around 1973-74, around the time Andal was hosting the first of a series of local TV shows. The album includes several Kris Kristofferson songs (including the inevitable "Me And Bobby McGee") along with stuff like "Take Me Home, Country Roads" and "Everybody's Talking At Me." By all accounts, Andal -- who passed away in 2011 -- was a really nice guy who loved playing county fairs and was very active in the community.


<! - no ASIN 06/20/15 d. 2011, age 68 http://old.seattletimes.com/html/snohomishcountynews/2001830889_gerryandal07n0.html http://www.heraldnet.com/article/20110311/NEWS01/703119831 http://www.legacy.com/obituaries/seattletimes/obituary.aspx?pid=149440859 LK: "...I think that Andal was a true amateur, and not a bar-band singer (hence the "just for the heck of it" part of the title) and he recorded the album just because his family and friends encouraged him to go for it." >

Gerry Andal & Pat Roberts "Country Northwest" (Aura Cee) (LP)
(Produced by B. D. Bassett & Aaron Linburg)



<! - no ASIN 05/28/17 - no # (nv) - B. D. Bassett also steel guitar - Bruce Carson (guitar), Susan Falconer (piano), Fred Green (drums), Aaron Linburg (bass, fiddle), Jesse McClean (drums) and Billy Wolfe (guitar) - from Bellingham WA - no date, label vis >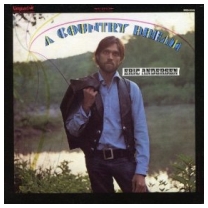 Eric Andersen "A Country Dream" (Vanguard, 1969)



(Produced by Jack Lothrop)
Singer-songwriter Eric Andersen was always one of my favorite of the early Greenwich Village folkies, with his distinctive, classically pretty-sounding vocals and a romantic vision that -- to my ears at least -- helped elevate him from the confines of the either-Dylan-or-Butcher-Holler "authenticity" pigeonholes of the genre. Like many of his contemporaries -- Joan Baez, Judy Collins, Tom Paxton -- by the end of the '60s, Andersen found himself pushing against the boundaries of the folk scene and several times he went to Nashville to add a more countrified tone to his work. On this album, his last for Vanguard, he was backed by many of the big-name Music City session players such as Charlie McCoy, Weldon Myrick and Norbert Putnam... Years later, Putnam would call on several years of experience working with Andersen to produce one of the singer's finest albums, Blue River, listed below,


<! Weldon Myrick, Charlie McCoy, Norbert Putnam - born in Pennsylvania >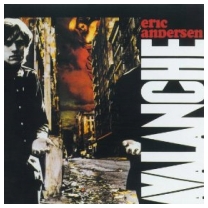 Eric Andersen "Avalanche" (Warner Brothers, 1969) <! #1748 year per BSN >



(Produced by Jerry Goldstein)



<! - 208 pic loaded 11/07/15 >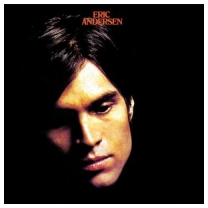 Eric Andersen "Eric Andersen" (Warner Brothers, 1970)



(Produced by Paul Tannen)
One of several albums Andersen recorded in Nashville, this could be considered either "diverse" or "uneven," depending on your point of view. Stylistically, it's all over the map: Andersen braves Muscle Shoals-type roots-funk on the opening track, "Don't Leave Me Here For Dead," and again on Side Two, with the uptempo "She Touched Me," and to his credit he really throws himself into the rock'n'roll vibe. Similarly, he makes good use of his Nashville crew on a couple of straight-up country-novelty songs, "Sign Of A Desperate Man" and "I Was The Rebel (She Was The Cause)," with a hefty chunk of the 615 studio crew backing him up: Norbert Putnam playing bass, Weldon Myrick on pedal steel, drummer Kenny Buttrey, Charlie McCoy, David Briggs, et. al. While the rock and twang numbers are done well, most of the album is devoted to straight-up folk stuff, all of it with Andersen's distinctive romantic stamp on it, with a few tunes drifting into more cosmic, starry-eyed, semi-psychedelic territory. Although the album isn't necessarily all that cohesive, all of the tracks are musically solid and satisfying on their own terms. And certainly -- if it matters -- Anderson has fully liberated himself from the "imitating Dylan" trope: this music is all Andersen's sound and vision. Definitely worth a spin!


<! - date? yes, per BSN - cat #1806 >
Eric Andersen "Blue River" (Columbia, 1972)



(Produced by Norbert Putnam)

Al Anderson "Al Anderson" (Vanguard, 1972)



(Produced by Maynard Solomon)
The hotshot, blues-drenched lead guitarist for NRBQ recorded this lovely solo album early in his career, apparently finishing out the contract his old band, The Wildweeds, had with Vanguard. It's a real gem, definitely worth tracking down. Here the master musician of the alterna-bar-band repertoire nods his hat towards Hank Williams and Delta blues forerunners, while also sculpting several lovely, delicate acoustic love songs of his own. A nice mix of styles, mostly in a mellow, gentle, country-tinged mode. One of my favorite hidden gems from the goodle days.


<! - born in Connecticut >

Anita Anderson "Busted Love" (Dusspri Records, 1982) (LP)


Released on a label from Hollywood, California...


<! - Hollywood, California label - Brad Felton: Pedal Steel; Al Bonhormme: Guitars; Arnold Mitchum: Bass; Clay Lowder: Drums and Percussion. Track Listing: Busted Love; Sands Of Time; Lookin' Out The Window; Country Star; I'd Rather Break A Mirror; Singing The Blues; Billy's Friend; Myran; Songwriter; I Believe In Tomorrow. > <! Bob Anderson "Indiana Hoedown" (LP) - bluegrass; listed in regional >
Casey Anderson "Good Old Boys" (Edge Records, 1974) (LP)


Born in Chicago, singer-guitarist Casey Anderson was more of a "folk" artist, recording albums in the '60s for Elektra, Atco and other "real" labels, but he'd always peppered his work with country and blues material. On this self-released indie album, he goes all-out country, covering Johnny Horton, Jim Reeves, Hank Williams and others, and adds a twang anthem to the canon called "Country Music Is Alive And Well." This was, I believe, his second-to-the-last album, with Anderson passing away in '76.


<! - born Charles H. Henderson, Chicago - on a Hollywood label >
C. W. Anderson "Turn Off The Key And Rosin Up The Bow" (Circle B Recordings, 19--?) (LP)


Not to be confused with the children's book illustrator, country fiddler Clifford "C.W." Anderson (1931-2013) was a founding member of the house band at the Circle B, a dude ranch near Rapid City that produced numerous LPs, including this "solo" set, which highlights fiddle tunes... Anderson was born in Minnesota and worked for several decades in the logging and paper industries. In 1962 he moved to Grand Rapids where he continued his paper industry work, even patenting a specialized, multi-part trailer bed for trucking logs called the Translotor. He also became involved in the Circle B Ranch and the Black Hills Country Music Association, performing regionally as well as on tours of Canada and the Rockies.


<! - 208 loaded 10/20/15 - COLOR IS OFF - should be white - NOTES, obit: "...CW was an original member of the Circle B Cowboys and the Black Hills Country Music Association which included off season performances from Regina, Saskatchewan to Denver, Colorado. Subsequently, a member of several local groups including the Tri-County Riders and most recently the Classic Country Band." >

C. W. "Cliff" Anderson "A Little Fiddlin' And A Little Yodelin' " (Circle B Records, 19--?) (LP)
Another solo set, with fiddle tunes such as "Cripple Creek" and "Old Joe Clark," as well as cowboy songs like "Cattle Call" and "Lonesome Cowpoke." Alas, no info on the musicians, or when this was recorded. Looks 1980s to me...


<! - # - no ASIN 11/16/16 - no producer, musician info or date >

Texas Anderson & Jeff Martin "Songs In Boone Country" (RCM Records) (LP)
(Produced by Chan Strader)
This duo from Winchester, Kentucky played fairly hardcore, old-school country -- the emotive, declarative Jeff Martin sounds like a combination of Hank Snow and Mac Wiseman, a little stilted though compelling, while Texas Anderson sounds a lot like Kitty Wells. She's able to project and sort of force her way through a song, much like Kitty Wells did, although Anderson's phrasing often sounds off, and her vocals wobble a bit as a result. Sometimes the band is a little wobbly, too, so maybe tempo wasn't everybody's strong point here. That being said, I really this record -- the overall sound is stripped-down and rough-edged, but robust and soulful as well -- Martin, in particular, sells these songs. There are a lot of good cover tunes -- she wallops her way through "Just Walk On By," "Once A Day" and "You Ain't Woman Enough To Take My Man," and he covers Joe South's "Games People Play" in a hard honky-tonk style, to rather amusing effect. There's original material as well: five of the tracks were composed by the album's producer, Robert Channing Strader, a middle-aged Kentucky native who claimed direct descent from Daniel Boone and who approached the singing couple to see if they would record his songs for him. They seemed to have helped him rough them out a bit -- four of the tracks are also credited to T. Martin, which I think meant that "T" was for Texas and that she and Mr. Martin were married. There's also one song written by the guy who also contributed the liner notes, Herb Lewis, whose "Two Divided By One" is a fairly standard-issue love-triangle country weeper which, like some of Stradler's stuff, comes off as a little bit lyrically strained, though not at all unpleasant. After all the good-natured twang, the album ends up sharply veering course -- Ms. Anderson testifies her way through a churchy, gospel-oriented Strader-Martin tune, "The Golden Grains," which hints at what they hoped would be their next project, an album showcasing Strader's religious material. Did they ever make it? I dunno -- you tell me! (One quick footnote: Mr. Strader (1911-1991) was a well-regarded local farmer and insurance salesman who died a bachelor in 1991. In his will, he donated to the State of Kentucky forty-seven acres of family land that had once been a settlement known as Boone Station, where Daniel Boone lived from 1779-1782. Mr. Strader also willed the state his collection of over 10,000 arrowheads, which were to be given to the Kentucky state parks system. Boone Station, where he had previously helped endow a historical marker, is now a state historic site which includes recreations of the old cabins and stockade walls. And he left us a few songs, as well.)


<! - 1970 release(??) - #LP-S 700418 - no ASIN 08/18/16 - Chan Strader - wrote five of the songs on here, with four co-written with T. Martin - "Courtesy - The Barn Dinner Theater" - reference to photo on cover - other Strader works copyrighted: "Songs of life and beauty" (1983) >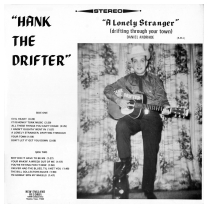 Daniel Andrade "Hank The Drifter" (New England Records, 1968-?) (LP)
Born in Taunton, Massachusetts, hillbilly-style singer Daniel Andrade was a wildly devoted Hank Williams fan, starting his recording career back in 1955 with a double-sided tribute 7" ("Hank Williams Is Singing Again"/"Hank You're Gone But Not Forgotten.") This was followed by a string of country and rockabilly singles released between 1956-64, as well as by this LP, which came out sometime after January 1, 1968 (according to the liner notes.) Most of his recordings were released on Andrade's own label, New England Records, which was curiously-named, considering that he had long since moved to Houston, Texas. The tracks on this album seem to have been made over a long timespan: on the Hank Williams tributes he sounds pretty nasal and young, while later songs sound really crudely produced and his voice is gutterally thick and middled-aged low: Hasil Adkins fans might dig these rough-hewn rockabilly stomps. Definitely a one-of-a-kind, oddball offering! But good, too!


<! - no ASIN 09/17/15 http://www.bopping.org/hank-the-drifterjoe-lombardie-the-daniel-r-andrade-story/ "..Andrade had his first record way back in 1955, as HANK THE DRIFTER: "Hank Williams is singing again" on his own label New England; in 1956, as Joe Lombardie and the Cats, he cut "Let's all rock'n'roll" , then again the same year, as Hank the Drifter, "The Bill Collector's blues". 1957, a further more issue, "Don't you lock your daddy out " >

Lumber Jack Jeff Andrews "The Man That Used To Be" (Lumberjack, 1981) (LP)
(Produced by Mike Schrimpf)
A singer from Pleasant Lake, Indiana who went to Nashville to record at producer/pianist Mike Schrimpf's studio. The studio crew features Steve Wariner playing bass and singing backup, along with Terry Wariner (related?) on drums. Jeff Andrews also sings one of Steve Wariner's own compositions, "No Reason," although most of the songs are published by Shrimp Music, presumably the publishing company of producer/pianist Mike Schrimpf, including several by Andrews and two by Ron Saucier, who was not in the band.


<! - no ASIN 02/05/15 - no pix 11/05/15 >

Bruce Anfinson "Huckleberry Hill" (Last Chance, 1985)


A cowboy-poet type guy from Helena, Montana, Anfinson covers Guy Clark's "Homegrown Tomatoes," along with some other butte-iful old songs. (Sorry, couldn't resist that one...) I think he made a few more albums as well.


<! - 1988? >

Betty Angel "Golden Voice Gal" (Joey Records, 1978) (LP)



<! Michigan Private - no ASIN 03/15/15 - no info online - IFFY: Title: The Gal with a Golden Voice-Singing a mixture of Beautiful Ballads, Pop Tunes, Love Songs, and Refined Country. Private Press recording by a woman that had a radio show in Adrian, Michigan for 13 years (WLEN-FM). It's unusual for country music, though, in that it blends voice and saxophone (they call it "refined country"). Betty Angel-Vocal & Piano; Backed by Howie Schumann on Drums and Lee Wallace on Tenor Sax. Track Listing: Angels Flying; That's All That Matters; Endless Love; Could I Have This Dance; Blue Eyes; Fiddlin Around; The Gypsy; You've Got a Friend; Penny Arcade; I Just Fall in Love Again; Mr. Wonderful. >

Johnny Angel "Texas Women" (JoDon Records) (LP)


(Produced by Melvena Denardo & Dennis Alexander)



<! - Denardo $$ person? - #JA-1232 - no date visible - looks late '80s - lots of novelty numbers - backed by Glen Campbell's band >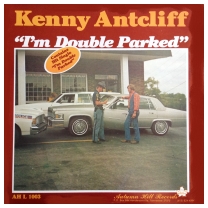 Kenny Antcliff "I'm Double Parked" (Autumn Hill, 1979) (LP)


(Produced by Jim Voytek)



<! - from Michigan? - apparently passed away in early 2000s - includes "When Ole Willie Sings The Blues" - songwriters : Kent Westberry, Jan Carlton, DeAnn Bennett this guy?: (xxxx-2009) 71 years old http://www.tributes.com/obituary/show/Kenneth-Antcliff-85909006 >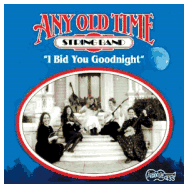 Any Old Time String Band "Any Old Time String Band" (Bay/Arhoolie, 1978, 1980)



This San Francisco Bay Area ensemble was one of the most charming -- and accomplished -- of the late -'70s string band revivalists. The 1996 CD reissue combines two LPs originally released in 1978 and 1980, and features their lovely version of the melodic oldie, "I'll See You In C-U-B-A," originally a hit for vaudeville star Billy Murray in 1920. The lineup changed between albums, but Kate Brislin and Sue Draheim were core members of the band, along with Genny Haley on guitar... and their sense of "old-time" music, including old-time jazz and Tin Pan Alley material, was right on the button. Very sweet and highly recommended.
Any Old Time "Ladies' Choice" (Bay Records, 1983) (LP)







Apache Spirit "Indian Cowboy" (Apache Spirit Records, 1977) (LP)
(Produced by Jose A. Chavez)
A nice set of mellow, mostly acoustic country tunes from a Native American band out of Whiteriver, Arizona, inside the Fort Apache Indian Reservation, near Phoenix. I really like the vibe on this disc -- it's totally laid back and chill, just some regular folks playing some of their favorite songs with a sense of good cheer all around. There are two originals credited to Evelyn J. Ethelbah, "Weekend Woman" and the title track, "Indian Cowboy." It seems likely she is alsom one of the band's lead singers, simply listed as Lee in the liner notes. The other musicians also use nicknames: Midnight plays lead guitar and pedal steel, Paschal plays bass, and Apache Boy is on drums. The other songs are cover tunes, a mix of country and pop hits, along with a few oldies such as "Bring It On Home" and "La Bamba." One of my favorite tracks is the strummy cover of Van Morrison's "Gloria," which really sounds like a guy sitting around at a house party banging away on an acoustic guitar, very simple but heartfelt and real. Other tracks include Bonnie Bramblett's "Never Ending Song," "Delta Dawn" and "Hello Trouble," from the Buck Owens catalog, as well as one track called "Apache Mexico," where they didn't know the composer, but credit the arrangement to guitarist Midnight. A nice, unpretentious album... definitely worth a spin!


<! - #AS-666 >

The Appalachian Opera "First Time Around" (Starr Records, 197-?) (LP)
(Produced by Jack Casey & Marvin Jones)
A progressive bluegrass band from Ohio... Cover songs include 'Seventies staples such as The Band's "The Night They Drove Old Dixie Down" and "Me And You And A Dog Named Boo."


<! - ASIN? - #? - added in-flight :-) >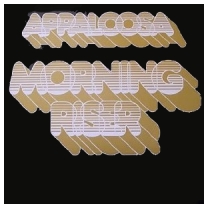 Appaloosa "Morning Riser" (White Gold Music, 1980) (LP)


A country-rock band from Champaign, Illinois...


<! >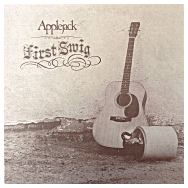 Applejack "First Swig" (Adobe, 1978) (LP)


(Produced by Scott Martin)
The El Paso, Texas trio of Mike Durham, Charlie McDonald and Cleo Pair played a mix of honkytonk and softer country-folk... The softer stuff was best, and Side Two of the album leads off with a particularly folkie number, Bob Coltman's "Before They Close The Minstrel Show," which dramatically changes the pace of the album. This leads into a parade of mellower numbers: an oldie by Tom Russell, a nice version of Jesse Winchester's "Brand New Tennessee Waltz" and -- this is the one that won me over -- a cover of a Kenny Rogers song that I actually enjoyed... and that's no easy trick to accomplish!! One their hard-country efforts, the vocals and the band don't always have enough ooomph... But this band is fondly remembered, and the album may grow on you...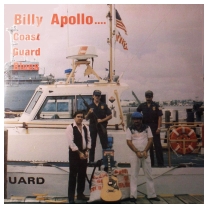 Billy Apollo "Coast Guard Blues" (Nashville American, 1986) (LP)


(Produced by Charlie Bragg & Hank Strzelecki)
Although he didn't have a rock-solid voice, Florida's Billy Apollo had a great sense of humor and knew how to how to do honkytonk novelty songs right. The title track is an amiable pot-smuggling song, a worthy companion to Peter Rowan's "Free Mexican Air Force," while the rest of the record sports some other swell songs. Apollo went up to Nashville to cut this album, and got backing from a bunch of old pros, including Buddy Emmons and Lloyd Green on steel guitar, Hargus Robbins on keyboards, et. al. Fun stuff!
Apple Ridge Band "Pickin' On" (Appleridge Records, 1986) (LP)


(Produced by Scott Turner & Al McGuire)
The lone album from this band out of McComb, Ohio. The group included Keith and Mark Detamore, drummer Dan "Spanky" Corwin, lead guitar Kenn Trout and keyboard player Jim Slagle... Songs include "Alabama Rose," "Long Legged Women," "Peterbuilt," and "Small Time Country Band." There's really not much info about these guys online... One bandmember became a local judge, so I think it's fair to say that the band was really just a for-fun kind of thing...


<! - two Detamores, one guy in a wheelchair http://countrydiscography.blogspot.com/2011/09/apple-ridge-band.html Can Can Man; Maggie Marie; Over You; Bulldog; Small Time Country Band; Long Legged Women; Alabama Rose; I'll Keep Lovin You; Peterbuilt; Minstrel Man >
Suzi Arden "The Suzi Arden Show Live At the Mint Hotel" (Mint, 1977) (LP)


Apparently originally from Colorado, fiddler-guitar picker Suzi Arden is best remembered as the leader of the longest-running show in Las Vegas history... She had a background in the golden era of hillbilly variety shows, notably performing on Red Foley's Ozark Jubilee in a duo called "the Arden Sisters." She hit Vegas in the early 'Sixties and became a fixture at the Merri-Mint Lounge, where she remained for most of the 'Sixties and 'Seventies. She also cut a couple of singles in Nashville and LA, but her vinyl clam to fame comes from this live LP, recorded in Vegas in the '70s... Arden is also a legendary figure among guitar buffs for having field-tested the first Rickenbacker 12-string guitar back in 1963... Take that, Roger McGuinn!


<! - date per PF - NOTES >
Area Code 615 "Area Code 615" (Polydor, 1969)


(Produced by Kenneth Buttrey, Elliot Mazer & Area Code 615)
A funky, rootsy set of all-instrumental jams by several studio musician heavyweights, including then-ubiquitous superpickers such as fiddler Buddy Spicher, banjoist Bobby Thompson, steel player Weldon Myrick and Mac Gayden on guitar, with Charlie McCoy tootling on the harmonica. It's a loose, good-natured session, with these Nashville virtuosi obviously having a good time jamming together, dipping into bluegrass, baroque pop, and plenty of Southern-style, Muscle Shoals-y rhythm'n'rock. They cover several Beatles songs, perhaps the best of which is a steel-drenched "Hey Jude," take passes at Otis Redding and Bob Dylan, and Thompson plunks out an oddly slowed-down version of "Classical Gas." Some of the most inventive moments come with their covers of traditional bluegrass tunes, perhaps most surprising is on "Lil' Maggie," where Gayden plays some heavy electric guitar, flirting at the edges of the acid rock/proto-metal sound of the time, and Charlie McCoy gets into some gritty Chicago blues riffs ala Little Walter. Who knew he had it in him?? It helps to be a fan of instrumental music to get into this one, but it is a nice chance to hear some Nashville cats let their hair down and play a little rock'n'soul.


<! with Mac Gayden – Lead Guitar, Vocals Charlie McCoy – Harmonica, Vocals Bobby Thompson – Banjo, Guitar Buddy Spicher – Fiddle, Viola, Cello Weldon Myrick – Pedal Steel Guitar Wayne Moss - bass Elliot Mazer – Co-Producer >
Area Code 615 "Trip In The Country" (Polydor, 1970)


(Produced by Area Code 615)
The second AC album feels more forced, less like a laidback jam session and more like an in-studio concoction. There's still certainly diversity: from the big, bright, brash pop-orchestral update of Bill Monroe's "Scotland" that opens this album, to the spacy proto-prog of "Stone Fox Chase," the group moves into a few tracks of outright easy listening, ala Mantovani, and finishes up Side One with a clunky acid-rock number by Mac Gayden called "Gray Suit Men." Their country roots are largely obscured between the Southern-rock electric riffs and the flowery muzak, with the banjo or fiddle drifting out of the haze from time to time, though the best tracks have more of a Muscle Shoals feel than a Nashville tinge. The core group is essentially the same, with the addition of pianist David Briggs, and the set list is almost all original material, in contrast to the covers-heavy first album. But it's pretty kitschy and easy listening-ish, with only one track, Weldon Myrick's robust instrumental, "Welephant Walk," to satisfy twangfans. After this, Mac Gayden took the 615 rhythm section of Kenny Buttrey and Wayne Moss, and founded the rock band Barefoot Jerry, which continued the country-meets-soul vibe going... On this album you can sense their impatience, from the sterile, multitracked feel of the songs to the album-art footnote that reads, "Ding Dong The Code Is Dead?" Farewell, too, to the Goodlettesville String Sextet, and to this chapter in country-billy crossovers.
Arizona Outlaws "On The Road" (1979) (LP)
(Produced by Jim Monnett)
This long-lived band from Central Arizona was led by pedal steel player Jim Monnett, with Danny Monnett on lead guitar, Don Carson on piano, some fiddle and mandolin by Maverick Homes, and vocals by Jim Monnett, Kathy West and bassist Bob Lewis. The album includes covers of classics by Rodney Crowell, Whitey Schafer and Hank Thompson, as well as a wealth of original material. There are four songs written by Ken Patrick, a friend of the band who had apparently passed away before the was released, including "Can't Get You Out Of My Mind," "Listen Heart," "Outlaw Night Train" and "Running To The River." Jim Monnett contributed two songs, "Arizona Outlaw Theme" and "Spaced Out Cowboy" while Bob Lewis penned one called "Free Man Again." The lineup changed a few times, but Monnett kept the band together well into the 2010s, playing local festivals, county fairs and other community-oriented gigs, although I think this was the group's only album.


<! - no label, though L.A.W. might work - no ASIN 02/05/15 >

The Arkansaw Travellers "From The Ozarks" (Arkansaw Traveller Records, 1969) (LP)
Retro-delic old-timey music recorded by the cast of an all-acoustic local "opry" called the Arkansas Traveller Folk Theater in Hardy, Arkansas. This early edition of the cast included Denice Adams, B. F. Anderson, Wayne Clark, Neil Crow, Ralph Depriest, Bruce Ferniman, Olaf Pinkston, Orilla Pinkston, Leo Rainey and Debbie Sanders. The repertoire was all oldies and folk songs, including chestnuts such as "Bill Bailey," "Home Sweet Home," "Bile Them Cabbage Down," and, of course a version of "Arkansas Traveler" and one called "Down In Arkansas." The liner notes mention some previous studio albums, but I haven't been able to track those down yet.


<! - #ALP-104 - no ASIN 06/13/18 - no producer credit >

The Arkansas Travellers "Live" (American Artists, 1976)
(Produced by Leo Rainey)
A live show recorded in August, 1976 with artists such as Ralph Depriest, Jim Buchanan, Debbie Hansen, Abe Weaver and others... The repertoire was all oldies and folk songs, including "Sally Goodin," "Sweet Betsy From Pike," "Wreck Of The Old 97," "Old Rattler," "Bile Them Cabbage Down," and the like.


<! Numbers are: 'BILE THEM CABBAGE DOWN, BLUETAIL FLY, WRECK OF OL. #9, JESSE JAMES, WHY DID I GET MARRIED, GOOD NIGHT WALTZ, OLD BLUE, I NEVER WILL MARRY, OLD RATTLER, SWEET BETSY FROM PIKE, SALLY GOODIN, PALACE GRAND, SCARLET RIBBON, OLD JOE CLARK, KATIE DEAR, BUFFALO GALS, ACROSS THE WILD MOOR, ORANGE BLOSSOM SPECIAL" - no ASIN 02/05/15 >
Tim Arkansaw "Entertainment Is The Thing" (Astumhill) (LP)


Born in Alabama, Tim Arkansaw was an African-American country singer who worked throughout the South, eventually settling in Atlanta Georgia, where he became an arts educator in the city's public school system. On this album he's singing "town and country," according to the liner notes. Apparently Arkansaw was kind of a jack-of-all-trades, doing a gig at a Polynesian-themed restaurant called Dobb's House Luau, in Memphis, as well as traveling to Europe, Asia and Africa to perform. He recorded another Astumhill album, though that one was full of sailing songs, so the country thing might not have been his main gig.


<! - # 1000 - label from Atlanta Georgia, - sings "Town & Country" according to cover art A1 Entertainment Is The Thing 2:40 A2 Since You Gave Your Love To Me 3:00 A3 I Have No Secrets From You 2:02 A4 Happiness Blues 2:07 A5 Calvacade Of Record Stars 2:06 A6 Dreams 2:27 B1 Singing Hillbilly Tunes 2:23 B2 Train In The Valley 2:44 B3 Oh Baby, Where Can You Be 2:06 B4 God Never Fails To Answer Prayer 2:25 B5 Below The Mason-Dixon Line 1:32 B6 Out In The Prairie Land http://prabook.org/web/person-view.html?profileId=464821 Also: Tim Arkansaw "Singing Seaman From Summerhill" (Atsumhill 697 ) - no ASIN 06/29/15 >

The Ark Valley Boys "Solid Gospel" (Valley Records, 198-) (LP)


(Produced by Gary Duggen & Brian Kelsey)
This youthful Southern Gospel band from Haysville, Kansas took its name from a legendary western group called the Ark Valley Boys, which -- beginning in 1939 -- was the house band for radio station KFH, Wichita. I'm not sure if these guys have any direct connection to the original AV Boys, but there is certainly a lot of colorful history to the name. The original Ark Valley Boys were early stars of Kansas country music, and fostered the careers of numerous local musicians, including Fiddlin' Willie Boggs, Kay Stalker, pianist-arranger "Corky" Edminster (1916-2013) and others. The band fractured in the 1949 when Edminster and a half-dozen musicians left KFH, kicking off a legal battle between the station and the musicians' union when KFH hired Tex Ferguson to lead a new band with the same name... Edminster formed his own group, Corky's Corral Gang, which then played on rival radio station KANS; some bandmembers also followed Edminster out to Hollywood, where he worked with Smiley Burnette on various cowboy "oater" movies. In the 1950s, Willie Boggs went on to play in a version of the Ark Valley Boys which performed on KAKE-TV's country program, "Dusty's Jamboree," hosted by Dusty Herring, a real-life deputy sheriff in Wichita. From there, the trail gets a little hazy. There was a western swing group formed in Pueblo, Colorado in the 1940s and led by Clyde Casebier which was billed as the Arkansas Valley Boys, which has been (I believe) mistakenly identified as an offshoot of the Kansas band; also a guy named Bill Wimberly led an edition of the Ark Valley Boys in the 'Fifties, though I'm not sure how he fits into the overall story. At any rate, this 1980s(?) group may have simply borrowed the name of the popular old band for their own gospel vocals, or maybe someone's uncle once played with them; I dunno. As far as I know these two LPs -- one gospel, one secular -- were the only two cut by this group. The lineup was: Rob Wilson (tenor), Ron Baggett (second tenor, emcee), Glenn Hanna (baritone), Dick Warren (bass), Dave Thomas (piano), Fred Townsend (drums) Curt Baggett (bass guitar), recording a session at the Benson Sound Studios, in Oklahoma City.


<! - #VLP-10 - this edition of the band included Rob Wilson (tenor), Ron Baggett (second tenor, emcee), Glenn Hanna (baritone), Dick Warren (bass), Dave Thomas (piano), Fred Townsend (drums) Curt Baggett (bass guitar) >

The Ark Valley Boys "Solid Country" (Valley Records, 198-) (LP)
(Produced by Ron Baggett & Barry Dirks)
Produced at the same time as their Solid Gospel album, this features the same vocal quartet, augmented a more country-oriented with steel guitar by Gene Crownover and Cotton Wittington on steel guitars, Buddy Kendrick on bass, fiddle by Gene Gasaway and piano by Jack Atchley. They cover some '70s/'80s hits, jovial stuff such as "Come On In" and "Y'All Come Back Saloon."


<! - #VLP-20 - no ASIN 11/28/17 Bill Wimberly, lead, vocals Cotton Wittington, left-handed steel guitar, vocals Gene Crownover, steel guitar Buddy Kendrick, bass, vocals Gene Gasaway, fiddle Jack Atchley, piano >

Randy Armour "This One's For You" (Souvenir Records, 197-?) (LP)
A pretty scary-looking set of lounge piano performances by Randy Armour of Shreveport, Louisiana, who apparently did gigs in Miami, Dallas, New Orleans and on various Caribbean cruise ships. His Tony Orlando-ish fashion choices don't exactly scream out "country," but most of the songs on here are country covers: "Delta Dawn," "Help Me Make It Through The Night," "City Of New Orleans," "Please Release Me," and the like. Still...


<! - #SLP-330 - no ASIN 01/11/18 >

Jack Arndt "The Country Sounds Of Jack Arndt" (Crusade Enterprises, 1975-?) (LP)
(Produced by Ray Harris)
This was the second album by Midwesterner Jack Arndt, a clean-cut young fella from Vandalia, Illinois, near Saint Louis. He was a Christian recording artist, having made a gospel album before this secular set. The repertoire here is all country covers, oldies and hits by Merle Haggard, Harlan Howard, Stonewall Jackson, Hank Williams, and others. This was recorded at Crusade Studios in Flora, Illinois, with Art Baker (steel guitar), Charlie Mills (drums) and perhaps most notably pianist-guitarist Bill Casiolari, who played on countless gospel sessions, and Jack Arndt on lead vocals and 12-string guitar. I couldn't find much info about this guy online, though there was at least one show notice from 1975, in a newspaper from nearby Mattoon. IL. Other than that, not much.


<! - LP-S-712 - no ASIN 01/15/18 - - includes a cover of "Kiss An Angel Good Morning" also Stonewall Jackson's "Don't Be Angry" - father was Carl Arndt June 12, 1975 show notice The Journal Gazette from Mattoon, Illinois OCR: "...At Ths CROSS COUNTY MALL, The Only Shopping Center You Will Ever Need NEXT WEEKEND JUNE 20, 21, 22 Another Big Country Music Show - The Country Sounds of JACK ARNDT Bright young star, singing such popular Country and Western hits as, 'Pick Me Up on Your Way Down" - "There's A Shadow In My Mind" -"My Shoes Keep Walking Back To You" - "Crazy Arms" - "Mama Tried" "Pass Me By" -"You Win Again" "Don't Be Angry" same guy? NO https://www.legacy.com/obituaries/name/jack-arndt-obituary?pid=146859801 >

Frank Arnett "Model T" (Artco Records, 1973) (LP)
(Produced by Charlie Thompson & Carl Warren)
Steel guitar music by an inventive Okie who was in the thick of it out in California during the 1960s and '70s, playing club dates with various bands during the big bang years of the West Coast/Bakersfield Sound, best known for backing singer Gene Davis, down in Southern California. Arnett did some studio work, as well, including stints in Oklahoma, also doing live shows with local bands, as well as some shows up in Vegas. Arnett wound up retiring near Nashville, moving to Greenbrier, Tennessee. About two-thirds of the songs on this record are his originals, including the title track, which is a perennial favorite. Recorded in Oklahoma, this disc features David Anthony on electric guitar, Jim (Hoke) Hokenadel on rhythm guitar, Euclid Hart playin' piano, a couple of guys pickin' either acoustic or electric bass, and some other guy on drums, and -- of course -- Frank Arnett zapping the steel guitar. In addition to his own instrumentals, Arnett plays a couple of old gospel tunes, and one by his idol, Ralph Mooney, "Moonshine," to show you where he was coming from. Local bandleader Billy Barnett contributes glowing liner notes... As far as I know, this was Arnett's only album, though I could be wrong. Anyway, thanks to the fellas over at The Steel Guitar Forum for their two bits!


<! - #ARTCO-LD-116 - no ASIN 12/11/17 >

Cheryl Arnold "Something Special" (Morgan Enterprises, 198-?) (LP)


(Produced by Bonnie Guitar)
A protege of pop/country star Bonnie Guitar, singer Cheryl Arnold was from Washington state, living on a ranch just north of Seattle, where she raised German shepherds, rode her Morgan horses and worked as an animal rights advocate. She apparently led a band called Blue Mariah, and was associated with Seattle school superintendent Donald Steele, who recorded an album of his own around this time, and who contributes liner notes for her LP. All but one of the songs on this album were written or co-written by Bonnie Guitar, including two that Arnold co-wrote, "Mason Dixon Line" and "When The Lights Go Down." A notable exception is her cover of Melvin Endsley's classic "Singin' The Blues," which was a hit for Marty Robbins back in '56. As far as I know, this was her only album.


<! - CA - 41586 - date nv - fan club address in Bothell, Washington, a Seattle suburb - did she sing on Steele's album? >

The Arnold Chinn Group "Take It On The Chin" (Twin Spin, 1978) (LP)


(Produced by Steve Chandler & The Arnold Chinn Group)
Oddly enough, there's no one in this band named Arnold Chinn -- not sure what the in-joke was there -- but there was plenty of twang. A decent pop-country band from Owensboro, Kentucky, these guys got together in 1974 and played throughout the decade. This early album sports a strong bluegrass-y streak that eventually faded out of the band's sound... In addition to several original tunes composed by various bandmembers, they cover country-rock classics such as Dan Hicks' "How Can I Miss (You When You Won't Go Away)?," "Oooh, Las Vegas" from the Gram Parsons songbook, and J. D. Souther's "Safe At Home." The band is joined on a couple of tracks by fiddler Buddy Spicher.


<! >

The Arnold Chinn Band "Hometown Heroes" (Twin Spin, 1981) (LP)
(Produced by Joe Hardy)
A nice album with a perceptible AOR influence, but firmly surrounded by a pronounced, slightly exaggerated hillbilly twang. It took me a while to place it, but finally (duh) I heard their similarlity to country-rocker Rodney Crowell. Indeed, they had an almost-hit with a cover version of Crowell's "Ain't No Money," which got played on American Bandstand and is included on this album. Their allegiance to the sleek, hip style of Rodney Crowell/Emmylou Harris post-hippie neo-traditionalism gives them a distinctive sound, recreating yet refashioning their radio-friendly sound. There's definitely an almost-but-not-quite, woulda-coulda feel to this record -- it's amateurish in some ways, ambitious and assertive in others. Worth a spin, if you can track it down.



<! - country?? yes - no ASIN 04/07/16 - from Kentucky http://www.arnoldchin.com/ "...In September 1974, a new progressive bluegrass band, called the Arnold Chinn Group, went on stage at Owensboro's Southside Bar-B-Q Inn for their first concert." >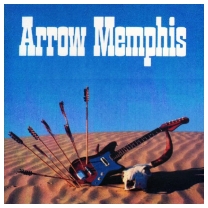 Arrow Memphis "Arrow Memphis" (Intermountain Records, 1980) (LP)
Originally from Saint Louis, Missouri, these guys moved to Tucson, Arizona in the late '70s when the desert's country-rock scene was really hot... They became mainstays of the local scene, and at the time they made this album, were the house band at the Stumble Inn honkytonk bar. Lead singer Steve Williams bought a smooth, James Taylor-ish voice to front a solid outlaw country sound -- he later broke into the Nashville songwriting racket, penning several Top Forty hits, including "Redneck Yacht Club" (a chart-topper for Craig Morgan) and "Where Have I Been All My Life," which was recorded by George Strait. And here's Williams and his pals, back in their longhaired glory... Pretty good stuff, though you can sure hear the commercial, Top 40 aspirations in there as well.


<! - NOTES, songs >

Art & Jim "Live: The Most Fun You Can Have With Your Clothes On" (1981) (LP)
(Produced by Art Whitlock & Jim Atwater)
A country comedy duo with a musical mix of '50s-style rock and some country tunes such as "Take This Job And Shove It," "Why Don't We Get Drunk And Screw" and John Denver's "My Sweet Lady." The rest of the repertoire is mostly originals, evenly split between Atwater and Whitlock. This album was recorded live at the Steak And Ale House restaurant in Richmond, Virginia.


<! - pix >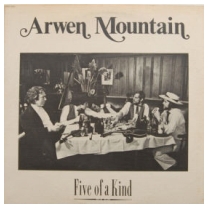 Arwen Mountain "Five Of A Kind" (Chelsea House, 1977) (LP)


A string/swing band from Vermont who mixed zippy covers of standards and public domain tunes and western swing with progressive bluegrass and country-folk material from the likes Herb Pedersen, Dallas Frazier and Asleep At The Wheel. Mostly in the bluegrass camp, but with some interesting country touches.


<! >
Tom Asbridge "Moments With Tom" (Square Records) (LP)


Originally from Marion, Kentucky, singer Tom Asbridge relocated to Memphis for a few years, and cut this album in Little Rock, Arkansas. A few years later, he made his way to Houston, Texas, where he's been ever since. This album includes some interesting cover songs, including a version of Chip Taylor's "Clean Your Own Tables," Sammy Johns' "Chevy Van" and yet another rendition of "Me And Bobby McGee," as well as a couple of tracks that may have been Asbridge originals.


<! - #102-LP - 1980s? - singer was from Kentucky, label is from Little Rock, Arkansas >

Ernie Ash "Both Sides" (19--? ) (LP)
A guitarist who apparently was originally from Texas, Ernie Ash was "discovered" by actor Don Knotts while playing a gig in Dallas -- Knotts persuaded him to come out to Hollywood, where he made several appearances on TV shows such as Gomer Pyle, USMC and The Andy Griffith Show as well as The Tonight Show and variety programs like Glen Campbell's Goodtime Hour. According to the chatty liner notes, Ash also played rooms in Reno and Vegas, although otherwise information about his career is pretty scant.


<! - no ASIN 09/30/17 - no info online (G) - manager was a guy named Richard O. Linke >

Garry Ash "The Country Sound Of Garry Ash" (John's Recording Studio, 1973-? ) (LP)
A native of Melbourne, Arkansas, teenaged guitarist Garry Ash -- who was still in high school when he cut this record -- picks and sings a set of country covers, with hits such as "Big River," "White Lightnin'," "Walk On By" and "I'm So Lonesome I Could Cry." The backing band appear to be all locals, among them Todge Avey on lead guitar, Zane Beck playing steel and Bobby Carson on fiddle. Not sure of the year, though it definitely looks 1970s... This was his first album, though Garry Ash continued playing country music and put out CDs as recently as 2011, backed by his band Wildfire.


<! https://www.facebook.com/pages/Garry-Ash-And-The-Wildfire-Band/173080482705639 - later in a band called Wildfire, which put out some CDs in 2011-2014 - no ASIN 06/04/15 >

Glenn Ash "Especially For You" (AMP Records, 19--? ) (LP)
(Produced by Ernie Powers)
Banjo picker and guitarist Glenn Ash mixed a little comedy into his act -- and onto his record -- with skits inventively titled "On Drinking" and "On Policemen," etc. Backed by "Pete Pedersen & His Dirty Old Men," Ash mixed Eddie Peabody-ish Dixieland-folk-pop standards with more country-oriented material, such as the "Country Western Requests" medley, and "Grand Ole Opry." Of course, he's also playing "Malaguena" and "Exodus," so perhaps twangfans shouldn't expect too much from this one...


<! "...Music by Pete Pedersen & His Dirty Old Men" - no mention of where he was from >

Glenn Ash "Both Sides" (Sandcastle Records, 1978) (LP)
(Produced by Billy Walker & Bobby Cotton)
In his liner notes, actor/comedian Andy Griffith tells the story of how Don Knotts spotted Glenn Ash in Dallas, Texas, doing his show at Ric Ricardi's nightclub, The Horn. Knotts and Griffith got their manager to sign him, and Ash wound up doing several appearances on The Andy Griffith Show and Gomer Pyle, USMC. He also made his way out to Vegas and Reno, most recently doing lounge sets at Harrah's around the time this LP came out. The material here still includes a preponderance of comedic material, but is also more solidly in the "country" camp, with tunes composed by Red Lane, Norbert Putnam, Jud Strunk and others, notably Jimmy Buffett's "Brand New Country Star." The backing band includes Jerry Hall on steel guitar, Don Johnson playing piano, bassist Eric Lemmons, and producer Billy Walker playing guitar.


<! - #SCR-1042 >
Francis B. Ashby "Ashby Country" (High Sierra, 1975) (LP)


(Produced by Rich Price)
I guess I'd file this one under the "you never know, do you?" department. When I first heard this record in the late '80s, I didn't think it was that great -- maybe I donated it to my radio station or something. But coming across it again years later, deep in the throes of my '70s hippiebilly mania, I could finally hear what a great record this is... Francis Ashby was a West Coast country fan who herded together a mix of old-timers and longhair pickers to back him on a dozen of his own original songs, many of which are quite good... The record opens with "Welfare," a modern-day working-man's ballad that has a Merle Haggard feel, but slightly more liberal leanings -- the liner notes talk about Ashby's own bout with chronic unemployment, so while the song is gritty, it's also compassionate. Various heartsongs, train songs and honkytonk numbers follow, with passionate, razor-sharp lyrics. This San Francisco session was helmed by local cowpoke Rich Price, who later recorded for the same label, but unlike Price -- who got a bunch of high-power Nashville superpickers to back him -- Ashby's band seems to have been little-known locals, and they really put a lot into their performance... This is one of the stronger hard-country indiebilly albums of the era, a little idiosyncratic and rough around the edges, but definitely worth checking out. An energetic, original off-the-radar '70s country album.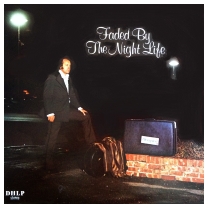 Eddy Asher "Faded By The Night Life" (Dry Holler Records, 1976) (LP)


(Produced by Bob Nelson & C. E. Asher)
A singer who hailed from Springfield, Missouri, Eddie Asher packed this album with original material, writing eight out of the ten songs... Asher was also involved in some of the Missouri-based country music variety shows, including one that billed itself "the Ozark Hee Haw," and recorded an album under that name.


<! - engineered by >


Asleep At The Wheel -- see artist profile



Mike Asquino "Old Friends And Fine Wine" (Red Cloud Records, 1980) (LP)


(Produced by Ben Beckley, John Nagy & Chris Cassons)
A folkie-country set from upstate New York... Asquino also released a couple of albums in the early 2000's...


<! - Nagy & Cassons engineers - folkie? - from upstate New York - has a couple of albums he recored in the 2000's >

Atchafalaya "One In A Row" (Nijik Records, 1982) (LP)





<! Side One: I Couldn't Live Without You, Too Many Good Times, La Porte Dans Arriere (The Back Door), Please Save Me, Take Advantage of Me Side Two: Bayou Girls, Crying Tonight, Shouldn't Even Have Tried, before This Song is Through (I'll Be Through with You), I Could See it in Your Eyes >

Atchafalaya "Live" (Nijik Records, 1986) (LP)


Recorded in concert at the Boudin Festival in Broussard, Louisiana, Feb. 1 and 2, 1986.
Atchafalaya "Defined" (Nijik Records) (LP)





<! - PRIVATE Cajun COUNTRY-ROCK NIJIK Records 202 - date? - most songs English, not cajun-themed, straight country >

Kip Attaway "Jess For You" (CIS Northwest, 1981) (LP)


Originally from Texas, singer Kip Attaway decamped to Idaho in the early 1970s, skipping out on the Lone Star outlaw scene, but bringing a lot of the same freewheeling attitude to his new perch in the Rockies. Over the years he hung around with a lot of notable folks -- Jerry Jeff Walker, cowboy honkytonker Chris LeDoux, the Braun Brothers -- and was especially tight with bad-boy twangster Pinto Bennett, playing in various bands and on various albums together. In later years, Attaway moved away from his hippie bar-band roots and focussed more on being a redneck-ish comedy artist, though this early stuff is still pretty rooted in the outlaw vibe of the times.
Kip Attaway "On Down The Road" (Very Available Records) (LP)


(Produced by Kip Attaway)
I'm not sure what year this album came out, though I'm guessing 1983-85, based on the sound and look of the record. Overall, I'd have to say I didn't care much for this one -- there are a lot of tracks with just terrible pop-crossover arrangements and cheesy production that sounds both glossy and rinkydink. The opening track is the worst, a kind of 'Eightiesed-up bar-band rock number that I almost didn't get past... The rest of the record gets better, though not by a lot. There are a couple of decent twang tunes, though their charms are largely obscured by the iffy, antispetic production... Still, an alcoholic novelty song like "I'll Hold The Bottle (You Hold The Wheel)" is one that deserves to be known, and in terms of actual songwriting, as opposed to performances, this record has material that's worth a spin. But honestly, not a lot on here that I'd want to listen to for fun. Attaway's longtime pal Pinto Bennett chips in on this album, though in a pretty strictly background role.


<! - Pinto Bennett - friends with Chris LeDoux >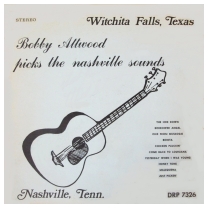 Bobby Attwood "Picks The Nashville Sounds" (1973-?) (LP)
(Produced by Jimmy Peppers)
A guitar instrumental album by a guy from Wichita Falls, Texas, who also owned a music store in town and is remembered as one of the best pickers in town. Although it's very no-art, DIY, the album features liner notes by '70s star Mel Street; Atwood led a band of his own, which was managed by Street in the early '70s.


<! - 60s? '73? (per #?) - covers "Okie From Muskogee" - # DRP-7326 - guitarist, profiled in Wichita Falls Times, August 4, 1972, Page 10 Attwood's son, Bobby Attwood Jr., became a professional drummer. >
The Austin All Stars "The Austin All Stars" (Thumbs Up, 19--?) (LP)

Greg Austin "Easy Lovin' " (Country Records, 1978) (LP)
(Produced by Larry Lee)
A swell set of rough-cut, heartfelt Canadian country... Lead singer Greg Austin had a pleasantly imperfect baritone, quite at home with cover songs like Dave Dudley's "Six Days On The Road" or Wayon's "Good Hearted Woman," though admittedly a bit wobbly around songs with more complex phrasing. No worries: he's a sincere and committed performer, and the backing band is super-twangy and plenty country, so it all evens out. This is one of those uber-indie albums where at first you think, oh that guy can't sing, and then if you're lucky, you get over yourself and get in the groove. Along with a few cover songs, there's a slew of original material, credited to Austin's publishing companies, Dusty Pants and Patchy Pants, with Greg Austin co-credited on a couple of tunes, and other composers including three songs by Dennis Clement, who was in the band and is pictured on the back cover, as well as Wendy Cribbins and Liz Haas, who must have been in their orbit as well. Good stuff!


<! - #CS-6008 - label from Markham, Ontario, Canada http://thatbrantcountysound.blogspot.com/p/tommy-jacobs-the.html "...Dennis Clement was a cousin of Jim Allison's, as was Johnny Givens who had also been Jim and Marlene's adopted son. Dennis Clement also worked for Gerry Risser in his music shop on Colborne Street in Brantford. " >
Greg Austin "Dixie Dancer" (Kentex, 1980) (LP)
(Produced by J. D. Miller & Cecil Jones) <! listed as engineers >
A pretty good indie album with a rootsy-meets-slightly-commercial sound... I'm not sure, but I think this was Austin's first album, and his band was pretty good for a bunch of locals. Other than the credits for songwriting and musicians, there's not a lot of info on here -- I'm just guessing what year this came out -- and while this was recorded in the Lemco studios in Lexington, Kentucky, I'm not sure if that's where the band was located at the time. Anyway, it's a pretty solid record. Austin co-wrote all but two of the songs, along with Ron Daly, a guy who wasn't in the band, but did sing backup on some of the tracks. The exceptions were a version of the R&B/western swing oldie, "Mama Don't Allow" and a cover of Shel Silverstein's "Masochistic Baby," which is one of the novelty-song standouts, along with "I Beat The Bottle" and "If Women Were Whiskey." This stands up well in comparison to Austin's later records, with vocals that are assertive but not very emotive -- he doesn't reach too high or try too hard, and the results are fairly straightforward and effective. Definitely worth checking out if you're on the indie-billy trail. Just wish I knew more about when this one came out!
The Greg Austin Band "Midnight Driver" (Chnito Productions, 1982) (LP)
(Produced by Nick Heyl)
An ambitious album from this shaggy local bar band out of Vermont. I couldn't find much info about these guys, other than what's on the records themselves, and the fact that they made at least three albums. Apparently Austin had been playing since the mid-1970s, though this might have been his first album. Anyway, it's an appealing set, even though it's poorly recorded, with a mix that leaves most of the instruments muted, except for the lead guitar. The vocals are okay -- not a great voice, but plainspoken and sincere -- and the songs are pretty good. It's mostly original material, written by Austin or various band members, twangy songs about drinking, bars, and "painted ladies," as well as a cover of David Allan Coe's "I Love Robbing Banks," which gives them an outlaw vibe. This isn't the greatest music ever, but it has sincere DIY authenticity...
The Greg Austin Band "The Greg Austin Band" (Xeres, 1983) (LP)
(Produced by J. P. Pennington)
Big difference here: the band went down to Nashville to record this, and a Music City sound is immediately noticeable, with slicker, processed guitars instead of their earlier scrappy sound. Some of the songs are still outlaw themed -- like "Cheap Thrills," which opens the album -- but others were clearly meant to be more commercial, like the Eagles-y "Leaving In Her Eyes" and "Didn't Mean To Love You." Obviously, it didn't work, since these guys remain so obscure, but it's still interesting to see how quickly a band could remake themselves, reaching for the big brass ring. Their bar-band roots still show, though, in several rock-oldies covers -- "Bird Dog," "Sea Cruise," as well as a more-interesting cover of "Tonight The Bartender Is On The Wrong Side Of The Bar," an old Asleep At The Wheel song. Again, not spectacular, but for real. Let's hear it for the little guys!
The Greg Austin Band "If The Dream Could Stay" (Xeres, 1984) (LP)







The Greg Austin Band "Three Time Losers" (Xeres) (LP)
(Produced by Cecil Jones)



<! - #800732 - all originals, one song credited as co-written with Merle Haggard, "Asshole From El Paso" - recorded at Lemco Studios - no other label name? Greg Austin started as a lead singer and main force behind The Greg Austin Band, famous for their largely unknown album, "Midnight Driver," released in the 1970s. Although considered prolific in hindsight, the album garnered mediocre attention at the time. Greg Austin continued throughout the rest of the 80s and 90s releasing solo material, and still releases and performs to this day. >

The Greg Austin Band "VI" (Xeres Records, 1987) (LP)
(Produced by Bobby Dyson & Ed Garrard)



<! - #3-2-3000-4 - Craig Chapman (banjo, fiddle, guitar), Ray Adams (bass), David Frank (lead guitar) and Bob Pearl (drums) - includes a cover of John Stewart's "California Bloodlines" >

Kay Austin "The Hit Kit" (Corrall Records, 1977) (LP)


A country gal from Southern California, Kenne Jeanne Austin made a big splash in the early 'Seventies and worked with several pioneers of the West Coast country scene, notably Bakersfield-ians Fuzzy Owens and Red Simpson. She originally came from Long Beach and mostly worked the casinos in Nevada, making it onto the Opry stage in Nashville at least once (there's a picture on the back cover of her other album...) She led her own band for several years, touring mostly on the West Coast, but also nationally in the mid-1970s, after she hit the scene as a "promising new artist" in 1974. In addition to these two LPs, Ms. Austin also released several singles, including the 1976 novelty song, "(This New) Woman's Lib," which doesn't appear on either of her albums. Austin also earned a footnote in the soul world as one of the handful of country and pop artists signed to Mike Curb's "MC" label, an ill-fated, country-oriented offshoot of Motown Records that seems to have pressed several records that were never actually released. Austin plugged away on the country scene for about a decade before switching gears to become a Southern Gospel artist in the early 'Eighties.


<! Daddy Was A Preacher; Crazy; You Belong To Me; You Believe In Me; Silver Wings; No Way Of Knowing; Love; Travelling Band; How Much Father Can; Paper Play House; Intermission; Johnny B Goode - no good pix 11/05/15 >

Kay Austin "Only A Woman" (EIO Records, 1980) (LP)
(Produced by Jack Boles, Ray Ruff & Don Lee)
Unlike her first album, this one is less reliant on cover songs, packed instead with newer material, including -- interestingly enough -- a couple of songs by Linda Hargrove. This includes two tracks from her short-lived MC Records contract, as well as four songs that came out as singles on EIO. Two of the songs that were released as singles made it into the Billboard Back Forty, "The Rest Of Your Life" (which hit #86) and "Two Hearts Beat (Better Than One)" (which peaked at #75.)


<! - no ASIN 07/07/15 - date per PF http://countrydiscography.blogspot.com/2010/11/kay-austin.html http://www.kayaustin.net/ - Jack Boles of the band the Homesteaders? >
Luke Austin "Introducing Luke Austin & Country Kingdom" (Country Kingdom USA, 197-?) (LP)
(Produced by Al Bruno)
Independent twang from Houston, Texas with bandleader Luke Austin frequently sharing the spotlight with his sidemen. Looks like it's all cover songs, with picking courtesy of Austin, lead guitarist Terry Martin and steel player Jimmie Powell, along with bassist Don Babb and pianist Roscoe Horton. (Any why do I never mention the drummers? If I was Rudy Blake, I'd be pissed!)


<! - no ASIN 06/17/15 - possibly all instrumentals? - Steve Allen wrote the liner notes >
Steve Austin "Pretty Lady" (K-Art Records) (LP)
We can rebuild him... Oh, wait, no. I promised I wasn't gonna make that joke... Ooops. Anyway, this Steve Austin was an older, post-middle aged fella who sings a bunch of country oldies -- stuff by Merle Haggard, Kris Kristofferson, Eddie Miller and Hank Williams -- and who dedicated this album to Jim Reeves. He also includes four of his own original songs: "Pretty Lady," "For Old Times Sake," "I'm Glad We Got Together," and "You're Not Really Real," which is an awesome-sounding song title. The who-where-when of this album is kind of a mystery -- there's not a lot of info in the liner notes, except that he thanks the folks in Ellis County who supported him, but he neglects to mention if it was the Ellis County that's in Texas, the one in Kansas, or the one in Oklahoma... Your guess is as good as mine. But the "why" of the album is pretty clear -- he wants to sing some country, and he wants to keep things old-school.


<! - no ASIN 02/05/15 - 04/04/16: WHICH STATE--??? >

Steve Austin "Sweet Woodsmoke Suite" (SRM/Special Release Music, 1983) (LP)
(Produced by Skip Jones)
This is a different Steve Austin, a younger guy than the feller above... This singer was from Pound, Wisconsin, a microscopic village near Green Bay. He was a kind of laid-back country-folkie who seems to have spent some time in Nashville. Through overdubbing, Austin played all the instruments on this album (including some clog dancing for percussion!)


<! - a single was released off this album, "Down By The Hickory Tree" / "Windsong 1" >
Steve Austin "Goin' To Town" (SRM/Special Release Music, 1986) (LP)
(Produced by Steve Austin)



<! - no ASIN 07/06/15 >

Wayne Austin "Pure Austin Country" (Pure Austin Country Records, 198--?) (LP)
(Produced by Bobby Randall & Frank Green)
A popular regional artist who kept his band together for many years, Wayne Austin hailed from Midland, Michigan, although he trekked down to Nashville to record this album, which is packed with original material. Session player Buddy Spicher sits in on fiddle, while the other musicians, including producer-guitarist Bobby Randall, are unfamiliar to me, and may have actually been members of his hometown band.


<! - #PA-2441 - no ASIN 07/06/15 - 1987(??) nv - Frank Green engineer at Pollyfox studios, in Nashville - Midland, Michigan just north of Saginaw - Austin has a bunch of later CDs - very Bakersfield, with a Buck Owens-ish voice, though music is more Texas A1 Saddest Song A2 She's Needing Me A3 C'est La Vie A4 Fools Price To Pay A5 Memphis B1 Rainy Days B2 There's Gotta Be B3 Cry Myself To Sleep B4 Old Man From The Mountain B5 My Love For You https://www.ourmidland.com/news/article/Remembering-Goat-Hill-Reflections-from-a-6964595.php - younger group called Jasper Creek grew out of his backing band >

George Avak "Dreams To Remember" (K-Ark Records, 1970) (LP)


A Connecticut's yankee in Roy Acuff's court, singer George Avak certainly has a colorful backstory... A near-lifelong resident of Wolcott, CT, Avak made the move to Nashville in the 1960s and did okay as a real-deal country artist, recording two albums and several singles before a tumor on his larynx cut his career short. But even before he headed for Music City, Avak earned national reknown, not for his singing ability, but for his skill with guns. A talented pistolero, Avak was hired by Colt's Manufacturing Company (headquartered in Hartford) as a showman -- billed as "the fastest gun alive," Avak toured the US as an ambassador for the venerable gun company, giving trick shooting and quick-draw shows at rodeos and other firearm-friendly venues throughout the late 1950s and early '60s. (Much later in life, Avak expressed a desire to start a butterfly museum in his hometown, showcasing his personal collection of over 800 specimens. This certainly showed a much more sentitive side than his gunplay; one imagines that the music career fell somewhere in the middle...) He also worked in Hollywood, working as a firearms consultant on various western movies and TV shows such as Maverick and Wyatt Earp. In addition to these albums recorded for K-Ark, Avak also recorded singles for Cinatone Records, Nugget, Stop, and Starday, where his version of "I've Loved You All Over The World" generated some buzz in the early 'Seventies.


<! - date per BB - also recorded a few singles for Starday http://www.hillbilly-music.com/artists/story/index.php?id=15727 >

George Avak "Blues Country Style" (K-Ark Records, 197-?) (LP)



<! - #K-6030 (Produced by John Capps) - fastest gun alive? - includes a version of "Green, Green Grass Of Home" http://articles.courant.com/2004-01-12/news/0401120377_1_butterflies-museum-grand-ole-opry - longtime resident of Wolcott (CT?) - hit song, ``I Love You All Over The World,'' "...But a tumor on his larynx, which he later had removed, sidelined him and forced him to change careers, he said. Avak returned to New England, where he ran a gift manufacturing company that specialized in items featuring butterflies. Over the 16 years with the company, he bought hundreds of butterflies, both mounted and live, from all over the world. He also bought thousands of exotic flowers from which the live butterflies gather their nectar and will display them in Georgetown as well. https://www.newspapers.com/newspage/74342799/ - Uniontown, Pennsylvania Morning Herald: June 30, 1959 "...The star of the rodeo, George Avak of "Colt 45" fame, is the quick draw artist who taught such TV stars as Matt Dillon and Wyatt Earp how to handle their i weapons. His exhibition of fast triggering is expected to he of particular interest to the younger set of rodeo fans." >

Shorty Avery "...And The Swingsters" (Renee Records, 1972-?) (LP)
(Produced by Bud Comte & Larry Krenk)
A farm kid from Petersburg, Nebraska, Orville "Shorty" Avery (1923-2013) played in local groups dating back to the early 1950s, and formed his own four-piece band, the Swingsters, in the 1960s, and for a while hosted a weekly television show on KCNA in nearby Albion, Nebraska. This edition of the band included Mr. Avery on rhythm guitar, Dick Williamson playing piano, Leon Schulz on lead guitar, and "Porky" the drum machine, who gets a lot of attention in the liner notes. There's no date on this album, but the cover songs -- "Snow Bird," "Never Ending Song Of Love," "Games People Play," "Me And Bobby McGee," "Kiss An Angel Good Morning," and Faron Young's "Leavin' And Sayin' Goodbye," et. al. -- include a slew of tunes that were hits in 1971, so I'm making an educated guess that this came out in '72. In addition to all the covers, there are two songs listed as originals: "Ramblin' Piano" (composed by Williamson) and "Please Forget Me" (penned by Mr. Avery). The group apparently played gigs in Nebraska, South Dakota and nearby Kansas -- they also traveled to Texas to cut an earlier(?) 7" single on Keeno Records, which was a square dancing record. Avery played live shows up until around 2000, when he was almost eighty years old, though I think this was his only LP.


<! - #R-1125 - no ASIN 02/05/17 - liner notes say Orville Avery (1923-2013) was in country bands back in the 1950s - band played in Nebraska, (South?)North Dakota and Kansas http://www.nenentertainment.com/nick_leland.html - d. Jun 28, 2013 http://madisonstar-mail.com/mobituary.php >


Hoyt Axton -- see artist profile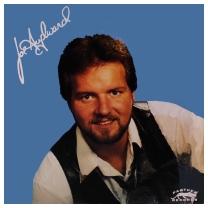 Joe Aylward "Joe Aylward" (Panther Records, 1984) (LP)


A Top-40 oriented honkytonker from Ontario, Canada, Joe Aylward released this 6-song EP in the '80s, and kept plugging away for at least a decade, well into the mullet-y '90s, backed by his band, The Yelverton Express. Good, uptempo neo-trad stuff.


<! - six-song EP - "All Aboard" was the single - he looked super-mullet-y in '94 >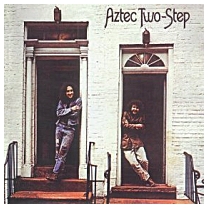 Aztec Two-Step "Aztec Two-Step" (Elektra, 1972)



Although they really fit more into the '70s "soft rock" category, like many bands of that era, Aztec Two-Step wove significant amounts of twang into their albums, and deserve mention as part of the radio-friendly country-rock sound of the time. Besides, this first album has Doug Dillard and John Sebastian sitting in on the sessions, and those are some mighty fine guests to have at your party. Apparently, songwriters Rex Fowler and Neal Shulman met each other at an open-mic club in Boston, things clicked, they got signed, and they just kept making music happily ever after. Most of the songs on this debut disc are gooey, spacey acousto-pop numbers, much in the style of Brewer & Shipley or Seals & Crofts, though a few tunes have more overtly twangy feel. Worth a spin, but very '70s AOR-ish, so be forewarned.
Aztec Two-Step "Second Step" (RCA, 1975)

Aztec Two-Step "Two's Company" (RCA, 1976)






<! Aztec Two-Step (????) http://en.wikipedia.org/wiki/Aztec_Two-Step Aztec Two-Step "Aztec Two-Step" (Elektra, 1972) B0015LBBA6 B0047P5D06 Aztec Two-Step "Second Step" (RCA, 1975) B000OV6JBY - CD Aztec Two-Step "Two's Company" (RCA, 1976) B000OV4ZJC B00JS02R68 Aztec Two-Step "Adjoining Suites" (1977) Aztec Two-Step "Times Of Our Lives" (1979) >
---
More '70s Oddball Country Letter "B"
---