<! MP3 05/26/10 > <! outside 00/00/00 > <! pix 00/00/00 > <! icons 04/20/11 > <! states 05/27/16 > <! UPDATES: 05/26/10 - need to add LEO KOTTKE, Kweskin Jug Band 04/20/11 - both pages added to site; no album reviews on this page 04/14/13 - added Casey Kelly info and review 04/24/15 - mostly up to dates, just iffys left 03/05/17 - caught up on adds; Kapakahi Jug Band latest 08/15/17 - still caught up > <! MUST UPLOAD pix for Jeff Kimball LP - made reference to the cover photo 12/20/17 Joni Kaye "Can I Depend On You" (Jeree Records) (LP) B01GBGH5Z4 (Produced by Elmer Willet & Jerry Reed) - how country is this?? - Willet discovered the Vogues(?) - several songs written by Willet, a couple by Jerri Kelly Christopher Kearney "Pemmican Stash" (Capitol Records, 1973) (LP) B00HS7ZUNK Evan Kemp & The Trail Riders "Volume One" (Aragon Records, 196-?) (LP) - #ALP-101 - Canadian Rock Killough & The MkNyte Brothers "Music From The Cottonbelt" (Cotton Belt Records, 1982) (LP) (Produced by Terry Choate & Byrd Burton) - #CLINCH-1001 - Tuscaloosa, Alabama band - related to Killough & Eckley duo?? - purchased 05/22/18 King Harvest "King Harvest" (A & M Records, 1975) (LP) B000UTLU3W - Southern rock(?) The Knox Brothers "This Kind Of Happiness" (Verla Records) (LP) (Produced by J. A. Thompson) - #VLP-101 - no ASIN 12/09/17 - recorded at Ripcord Studios - gospel group from Harrisburg, Oregon in the Willamette Valley - Marion, Paul, Victor and Wayne Knox John Kroon & The Country Revue "Embassee Records Presents..." (Embassee Records, 197-?) (LP) (Produced by Bill Prine) - no ASIN 12/09/17 - Sioux Falls, SD COUNTRY LOUNGE, circa 1970s - strange back cover with photo head shots of the band not wearing any shirts! - band includes John Kroon (lead vocals), Harlan Kroon, Allan Van Hill, and John Minette HARLAN KROON - bass player in a bluegrass band, Country Grass (on FB) https://www.facebook.com/rrumc/posts/578625318921137 - from Rock Rapids, Iowa (Northern end of the state, near Sioux Falls) Harlan Kroon, (712) 472-3252 http://www.agrilicious.org/Harlan-Kroon-Farm - were these guys related to drummer Jerry Kroon(?), from Madison, SD, who toured with Nashviller stars such as Charlie Louvin, Nat Stuckey and Ray Stevens in the 1970s, and moved into studio work. Bio says he had two kids... http://www.southdakotarockandrollmusicassociation.com/inductee?id=175 George Kiriakis obit: http://www.legacy.com/obituaries/stamfordadvocate/obituary.aspx?pid=176794603 also: B0000A432F Thomas Jefferson Kaye also in: White Cloud "White Cloud" (Good Medicine, 1972) (LP) B0069W8OCY IFFY: Kickland & Johnson With J. Clemetson "Meridian" (2003) (CD) B00008DGRM Kickland & Johnson With J. Clemetson "Clay County" (Effenar Music, 1974) (CD) B004FPM8LU - folk? - band name, or album name? - Omaha Nebraska - musicians listed by first name on bc: Rocky, Jim, David, Dan, Joann, Edwin, Debi, Earl, Bruce and Marilyn - is it "Kirkland"?? NO - also: NOT COUNTRY Claude Kezer & The Young Country "My Songs -- Your Pleasure" (Kay-K Records, 1973) (LP) B00264I19A (Produced by Claude Kezer & James H. Spence) - #CUS 101 - maybe more of a folkie thing? - all original songs, looks like many are social commentaries: "It's Gonna War," "The City And Its Children", etc - balding guy, born in Okemah, Oklahoma, cites Woody Guthrie as an influence - Young Country band includes Tom Sweeney (lead guitar), Jack Conkling (bass) and Bill Crowdis (drums) http://newsok.com/article/2034071 "...Kezer, assistant professor of journalism at Southwestern Oklahoma State University..." - wrote a musical about his great-aunt, who worked as a madame in a Oklahoma bordello - possibly the same Claude D. Kezer who wrote a book on stage combat(??) Billboard Nov 10, 1973 - BB ad for Associated Recording Artists Of America (Oklahoma custom label) - May, 1958 Oklahoman article: "...NORMAN, May 29 — There's at least one University of Oklahoma freshman who isn't worried about finding a summer job. He's Claude Kezer, 502 E Grumman drive, Midwest City. Kezer is returning to Dallas for his second consecutive summer with the Texas state fair summer stock company. Kezer was one of 20 chosen from about 300 applicants for the chorus. The Midwest City resident enrolled at OU at the beginning of the second semester this year. He plans a career in show business, but will major in business while at OU. In Dallas this summer, Kezer will appear in ''Oklahoma!,'' "Gentlemen Prefer Blondes." "Guys and Dolls,'' "Most Happy Fella," and "King and I." He is the son of Mr. and Mrs. James D. Kezer, 807 W Broadway, Okemah." >
---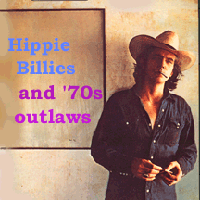 The "twangcore" and "Americana" boom of today owes a large debt to the shaggy twangers and no-hit wonders of yesteryear -- this section looks at the hippiebilly and stoner bands and a few odd, random artists from the 1960s, '70s and early '80s, back before there was anything called "alt-country." This page covers the letter "K."





---
HIPPIEBILLY & NO-HIT WONDERS:
A | B | C | D | E | F | G | H | I | J | K | L | M | N | O | P | Q | R | S | T | U | V | W | X, Y & Z | Comps | Hick Music Styles

---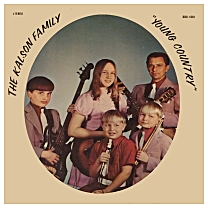 The Kalson Family "Young Country" (Bandolero Records) (LP)
(Produced by Ron Knuth)
A family band from Peasall, Texas with Dad backing up four kids who range in age from seven-year old singer Mark Kalson to fourteen-year old Pam Kalson who sings and plays guitar. In his liner notes, Lone Star legend Johnny Bush says they were actually pretty talented and not just a cutesy gimmick band, so I guess I'll take his word for it. (Although there are a bunch of non-family adults pitching in on this one, playing steel guitar, banjo, fiddle and even a small string section... so maybe they had a little help.) Anyway, the repertoire includes some oldies from folks like like Harlan Howard, a version of "Rocky Top," a cover of Hoyt Axton's early '70s anthem, "Joy To The World," and a couple of songs by a guy named Claude Morgan, who I'm guessing was a Texas local.


<! - no ASIN 10/02/15 - no date on LP or jacket >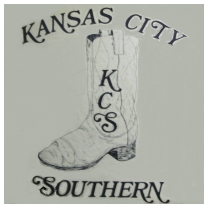 Kansas City Southern "Kansas City Southern" (NCR) (LP)
(Produced by Johnny Elgin & Al McGuire)
These country-rockers cover classics such as Jimmy Buffett's "Margaritaville," "Can't Find Me Love" by the Beatles, Neil Young's "Are You Ready For The Country" and also play several original songs on their own Second Chance publishing company, including several written by keyboard player Randy Amborn: "Broken Hearted Lady" and "I'm Coming Home," "Sweet Loving Arms," "After Hours" and two credited to L. Britten (who doesn't seem to hav been a bandmember): "Blow Me A Bubble" and "I Hate To See A Grown Man Cry." Dunno much about the band, though -- not sure if they were from Kansas City or not... I think they were actually from up in Michigan.


<! - no ASIN 10/02/15 - band members: Randy Amborn - keyboards... Joe Bennaka(SP?) drums - Bill Lamm - bass -- Mike (??) lead vocals Amborn's Linked In page: https://www.linkedin.com/pub/randy-amborn/6/693/995 randy.amborn@unisoncomfort.com - LK emailed Qs 10/02/15 >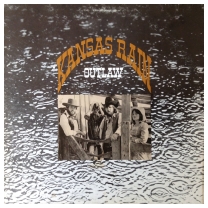 Kansas Rain "Outlaw" (A&R Records, 1975) (LP)


(Produced by Bob Kelley)
This band really had trouble figuring out their image... First off there's their name, which presumably came from the John Stewart song... Although it implies they were from Sunflower State, they were actually from Texas, with former 'Sixties teen-popper Kirby St. Romain on percussion and a couple of his family members in the band as well -- Laura St. Romain and Richard St. Romain -- along with lead singer Brad Watson and banjo picker Bob Moore, and some pedal steel licks added by Jim Rice of the Brush Arbor band. Then there's the music. The album title and their overall shaggy-haired look say "outlaw," but the music is a mix of bright, perky group-vocals folk-pop (ala the Back Porch Majority) and more contemporary early-'70s AOR (including a straight-up cover of Jim Croce's "I Have To Say I Love You.") The vibe is very day-glo prefab hootenanny, and not at all what you'd expect if judging this book by its cover. The band was based in Texas, though they recorded their album in Las Vegas -- Kirby St. Romain was also connected to the Nevada band called Expression -- and they toured through the South and Midwest, playing campus gigs and whatnot. But, alas, Kansas cannot claim them as their own, nor can the outlaw movement.


<! - #AR 57X01 Laura St. Romain Richard St. Romain Kirby St. Romain Brad Watson Bob Moore - with Jim Rice of Brush Arbor playing pedal steel - Kirby St. Romain was also in the band Expression "...also a member of the Expressions with Bob Kelly, Jerry Brown and Jay Ramsey" Kirby St. Romain was in some early '60s teenpop bands, with one song, "Summer's Coming," that charted in 1963 >

The Kapakahi Jug Band "The Kapakahi Jug Band" (Mark Custom Recording Division, 1981) (CD)


(Produced by Fred B. Li)
A musically diverse blues/jazz/swing-stringband from Honolulu, Hawaii, this farflung retro collective included Richard "Pee Wee" Drake (washboard, percussion), Duane Preble (washtub bass), Jan Killam (vocals), Pan Wilson (banjo), Bart Potter (guitar) Janice Hanley, Don Sharp, Autumn Hancock (violin), Jeremy T. Stewart (musical saw ) and many others. Mixed into the repertoire is a bit of hapa haole Hawaiiana, including a version of Gus Kahn's "Ukulele Lady," always a favorite. The band's long history dates back to 1965, when "girl" jugband singer Jan Killam met proto-hippie guitarist Pan Wilson, later joining UH art professor Duane Preble to form a loose-knit ensemble which stayed together in various forms well into the 21st Century. This was the band's only album, lost in the mists of time until everyone was surprised when an Asian specialty label offered to reissue the record on CD... and even sent them some royalty checks!


<! - #MC-20182 - "Kapakahi" means "mixed up" - label from Clarence, NY, reissue CD was from South Korea http://archives.starbulletin.com/2006/08/18/features/story01.html >
Hank Karr "Stealin' My World" (Alkon, 1967) (LP)


Canadian honky tonk songwriter Hank Karr was originally from Saskatchewan, but wound up working in the Pacific Northwest and eventually moved to the Yukon in 1965, where he really carved out his niche as a regional performer. He specialized in songs about Yukon history and culture, although this album is almost all originals, and is more focussed on romantic material with a couple of songs about the frozen North, but many more heartsongs.


<! - date per Billboard 12/16/67 - another article says '66 - was it released earlier in Canada? - moved to the Yukon in 1965 - was signed by the Alkon label, from Tacoma, Washington. - Recorded at the Wiley Sound Studios, Tacoma. Alkon also recorded several albums by Al Oster - all about Alaska - mostly originals, on Northland Music and Central Songs publishing - worked with producer Les McLaughlin >

Hank Karr "Paddlewheeler And Other Northland Ballads" (Alkon) (CD)

Hank Karr "Where Do You Go After Yukon" (CD)

Hank Karr "Through The Years: The Hank Karr Collection" (Karmac) CD





<! Hank Karr "Paddlewheeler And Other Northland Ballads" (CBC Northern Service, 1984) CD B002IEL9UG - originally in 1967--? http://whatsupyukon.com/Arts-Entertainment/literature/a-musical-journey-through-time/#sthash.YcFu5P6O.dpbs >
Randy Karr "Bottle Me Up" (1975-?) (LP)
Can't tell you much about this one, but it's a real vanity album. This was an ultra-indie release, with minimal artwork on the front cover, while the backside was completely blank. The set list includes covers of stuff by Waylon Jennings, a couple of Merle Haggard songs, Jim Ed Brown's "Pop A Top" and Moe Bandy's "I Just Started Hatin' Cheatin' Songs." So that puts this as at least a 1974-75 release... but not much more info seems forthcoming about this off-the-radar recording.


<! - no ASIN 07/21/15 >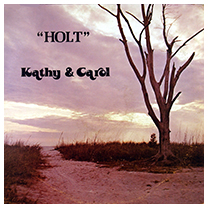 Kathy & Carol "Holt" (Co-Field Records, 1977) (LP)
(Produced by Bill Olszewski & Terry Jamison)
An uber-amateur duo from Metamora, Illinois, Kathy Grindstaff and Carol Languisch sang with a girl-groupish vocal harmony, paired with perky country twang, a combination that was strongly reminscent of Nashville star Skeeter Davis. This album was packed with original material and the musicians were, as far as I can tell, all locals, including Billy Mason playing piano, Jan Zilm on steel guitar, and Ron Carroll playing something called "freeman strings." A real obscuro offering here... nice and twangy!


<! - no ASIN 05/08/16 - #CFP-23125 - recorded at Golden Voice Recordings in South Pekin, Illinois - Bill Sutton (bass), Amos Searn (guitar), Billy Mason (piano), Jan Zilm (steel guitar) and Ron Carroll ("freeman strings") - "...Features gems like "Cry Lady Cry", "Lady Gone Wrong", "Coon Dog", "Blue Ribbon Man" and "Goodbye" >
Nancy Kay "Sings For You" (Rosewood Records, 1985-?) (LP)


(Produced by Nancy Kay)
The first and quite possibly only album by Midwesterner Nancy Kay, who covers a couple of Loretta Lynn songs, along with some other standards and more obscure songs. No indication of where this was made, or where she was from, although Minnesota seems to be the answer... The album includes liner notes and two songs by John Volinkaty, a Minneapolis local who wrote Jeanne Pruett's mega-hit "Satin Sheets," but never quite grabbed the bras ring again. Here, he contributes "Whatcha Gonna Do" and a topical tune, "Now I've Got Women's Lib." Kay sings and plays bass, with backing by several Twin Cities professionals: Steve Shoquist on steel guitar and dobro, piano by Bruce McCabe, and Tom Ginkel on guitar, all of whom were well-regarded regional musicians. If anyone has more info about this one, I'm all ears!


<! - no info online 05/27/16 >
Pamela Kay "Thank God I'm A Country Girl" (1975) (LP)


A stereotypical perky '70s blonde, banjo-plunking Pamela Kay was born in Idaho Falls, Idaho, and worked in Las Vegas at the Frontier Hotel's Horseshoe Lounge, originally performing under her maiden name, Pamela Petfarken, in an act led by trumpet player Billy Kay, who she eventually married. By the time this album was recorded, Ms. Kay adopted a country music image, covering fairly rushed, clunky covers of "Country Roads" and "Two Doors Down," in addition to pop oldies such as "Mr. Sandman" and Dixielandish material like "Alabamy Bound," and of course an uninhibited version of the John Denver hit in the album's title. By the way, this isn't exactly a women's lib album: Pamela Kay is pictured on the back cover in short-short cutoffs and a particularly revealing, denim haltertop, with the liner notes more focussed on her physical beauty than on her musical talent. "She is beautiful, dynamic, soft, energetic, with a supple, lithe body to enhance her other attributes. Let's just sum it with -- WOW!" Wow, indeed. Yeesh!


<! - 1975 per WCat w/ a "?" - #34809 - no date, producer, label name >
Jimmy Kaye "Gentle To My Memory" (1974) (LP)
(Produced by Louie Swift)
James J. Kaminski (aka Jimmy Kaye) was a country singer from upstate New York, leading a band called the Mountain High from the late 1960s throughout the '70s. He performed regionally in New York State and in Canada, and released this album as well as a single of the title track... Most of the songs appear to be originals, although there are no songwriter credits...


<! - pix - #MC-JR-8-29-74 - no label name or date - cover tunes, though the title track is original, written by Doug LaValley http://www.highbeam.com/doc/1P2-22706061.html big obit from The Buffalo News (Buffalo, NY) January 26, 1995: "... (1942-1995) A Mass of Christian Burial for James J. Kaminski, 52, a country music singer and guitarist who had performed in clubs throughout Western New York since 1967 with his group, Jimmy Kaye and the Mountain High, will be offered at 10 a.m. Friday in Immaculate Conception Catholic Church, 8791 S. Main St., Eden. He died Tuesday (Jan. 24, 1995) in Lake Shore Hospital, Irving, after being stricken Sunday in his Angola home. He was born in Buffalo and served in the Army. Kaminski began his musical career at the age of 19 as a singer with a rhythm and blues group, later changing to country music. He released a single, "Gentle to My Memory," in the 1970s. He toured in Canada and played engagements in Nashville, Tenn…" >
Lois Kaye "Country Girl" (Ovation, 1979) (LP)





<! - 208 available - also B000RUAIIW >
Melvena Kaye "Tennessee Cowgirl" (Cowgirl, 1981) (LP & MP3)



(Produced by Greg Humphrey)
This Tennessee cowgal made it out to LA to record this album... It's all original material, with backing by Thumbs Carlisle on guitar and Doug Atwell on fiddle... Kaye had kind of a thin voice, but she was real country: songs include "Pour Me A Stiff One," "Hillbilly Blues" and "You're Not My First Man."
K. C. & The Easy Riders "Country Man" (Olympus Records, 1977) (LP)


(Executive producer: Roy Klein)
Dunno what to tell you about this one... It's on a vanity label from Hollywood, California, "distributed by International Record Services," but other than that, there's no artist info. The songs are mainly country Top Forty covers, but older songs like "Behind Closed Doors, "Funny Face" and Freddie Hart's "Got The All Overs," that were popular several years before this LP came out in '77, so I'm guessing these tracks might have sat in the can for a while, or come earlier under a different title. There are two songs that are credited to J. Kitchen -- "Rated" and "She's Got To Be A Saint" (which is apparently a different song than the Ray Price hit) as well as "She Needs Someone" by R. Alger, though I don't know if these are originals or not... I suspect that this in some kind of song-poem album whose untraceable history is lost to the mists of time... But who knows? We could be pleasantly surprised.


<! - #ORS-1000 - same cover art as an album credited to others - Century custom label in Saugus, CA seems to be the source >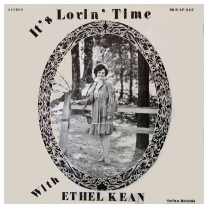 Ethel Kean "It's Lovin' Time With Ethel Kean" (Guinn Records, 1981) (LP)
A charming album from an unlikely source... Middle-aged pianist Ethel Austin Kean (1928-2013) was a Kansas City native who taught music, played church organ and performed in several local orchestras and the Independence, Missouri symphony. She apparently like country music, too, as heard on this uber-indie album packed with her own original compositions... There are stylistic and vocal echoes of Patsy Cline, Kitty Wells and Jan Howard, with Ms. Kean's not-quite-great vocals getting modest, low-key backing by an anonymous studio band with a slightly bluesy edge. In all honesty, it's not musically that strong, but it's a great outsider-art album, and some of her songs are pretty good for the genre (while others are kind of all over the map...) Apparently one of her songs, "Where Did All The Loving Go," was recorded by the Kansas City-area duo of Connie & Ed (Shaw) although sadly Ms. Kean didn't record a version of her own for this album, which I'm guessing was her only record.


<! - no ASIN 01/18/15 - no producer listed > <! OBIT: "Ethel Claire (Austin) Kean, 85, of Independence, MO passed away September 13, 2013... Ethel was born May 18, 1928 in Kansas City, MO to William and Marjorie (Carr) Austin. She was a member of LOSNA, Eastern Star and a majority member of Job's Daughters. Ethel was a musician, poet and artist all of her life, and taught music in her later years. She was an accomplished pianist, organist, violinist and vocalist. After over 30 years of service, she retired from Bendix in 1992." >
Jim Kearce "Sings All Kinds Of Country" (K & L Records) (LP)


(Produced by Charlie Bragg & R. Tucker)
A secular album by gospel singer Jim Kearce, who came to country music from a religious background... From 1971-78 he headed the Sir James Singers, a vocal group that toured widely but was based in Bowling Green, Kentucky, where Kearce also had his own local TV program, a religiously-themed variety show... He also seems to have worked in Los Angeles a bit, singing at joints like the Ye Little Club, in Beverly Hills, and appearing on the Jerry Lewis telethon. The liner notes are minimal, though the backing band seem to have been the usual Nashville pros, since on the song credits, several arrangments are credited to studio musicians such as Bill Walker, Hank Strzelecki, et. al. (In 1976, Kearce also signed with Strzelecki's short-lived Omni label, so they may have had a strong professional relationship...) Kearce recorded several other albums, mostly gospel material, and later retired to Florida.


<! - Engineered by C. Bragg - BB 1976 - Kearce signed to Omni Records, started by Hank Strzelecki http://www.bgdailynews.com/news/student-singing-group-from-s-reuniting-sunday/article_c5a13b6d-e40d-55e9-b897-c9fa66f0cfcc.html Phone: (850) 774-8494 Email : kearce@gtcom.net >
Ramsey Kearney "Behind A Song" (Nashco/Safari, 1982)
A native Tennessean, William Ramsey Kearney was a local teen celebrity in the late 1940s, with a weekly radio show of his own, broadcasting out of Jackson, Tennessee until 1952. He rubbed shoulders with a lot of hillbilly performers, including some artists like Carl Perkins, who wound up as part of the Sun Records scene. Apparently, Kearney recorded a few tracks for Sam Phillips, but they were never released on Sun... After a stint in the Army, Kearney went home and tried to make it in Nashville, but like a lot of talented hopefuls, he found it pretty hard in Music City. Eventually he scored a job as a staff writer for the Acuff-Rose publishing house and demo-ed songs for them to pitch, a gig that also led to him recording a few singles for Roy Acuff's Hickory label, and later one or two for Challenge. Basically, though, Kearny was one of the zillions of pickers and singers who struggled endlessly to get on the radar and never quite made it. Eventually he started his own "song-poem" label, Nashco Records, where aspiring songwriters would send him their lyrics and Kearney polished them up into songs. This album was, I think, the first Nashco LP, gathering several singles as well as new versions of songs that Kearney had written earlier, including "Emotions," a song he co-wrote with Mel Tillis that several Top 40 artists have recorded. The musicianship is generally pretty high-quality, better than you'd imagine from your average song-poem outfit, and while Kearney isn't an earthshaking vocalist, he definitely gets the job done. I'm not sure just how many of these albums he produced, but I think it's well over a dozen... In later years, Kearney has self-released numerous CDs and CD-Rs of his own work, and has been recording and producing well into the 2010s... By the way, it's probably worth mentioning that Kearney started his work as a singer-for-hire back in the 'Seventies, and has cult status as the guy who demo-ed John Trubee's purposefully obscene song-poem prank lyric, "A Blind Man's Penis," which as far as I know has never made it onto any of Kearney's Nashco reissues. And probably never will.


<! - recorded singles for Challenge and Hickory, on Jubal label in 1973, Safari single c. 1982 http://www.ramseykearney.com http://www.songpoemmusic.com/labels/nashco.htm - over a dozen records! - wrote for Acuff-Rose, Cedarwood and Tree Publishing Other Nashco albums: Ramsey Kearney "Together In A Song" (Nashco, xxxxxx) #608 Ramsey Kearney "Lots To Look Back On" (Nashco, xxxx) #611 Ramsey Kearney "I Write The Words" (Nashco, xxxx) #613 Ramsey Kearney "Reflections Of You" (Nashco, xxxx) #615 Ramsey Kearney "God Made Them All" (Nashco, xxxx) #616 Ramsey Kearney "Flowers Of Love" (Nashco, xxxx) #622 Ramsey Kearney/Various Artists "Memory And Reflections" (Nashco, 1983) #629 Ramsey Kearney/Various Artists "Country Music Singing" (Nashco, xxxxx) #643 - two songs sung by Dennis Wayne - songs "co-written" with Will Gentry Ramsey Kearney "Broken Heart" (Nashco, 1986) #646 Ramsey Kearney "Red White And Blue USA" (Nashco, 1986) #654 Ramsey Kearney "Here To Touch" (Nashco, 1987) #655 Ramsey Kearney "Walk Out Backwards" (Nashco, 1987) #667 number unknown: Ramsey Kearney -- Broken Heart number unknown: Ramsey Kearney -- A Man And His Horn number unknown: Ramsey Kearney -- Don't Need A Moon number unknown: Ramsey Kearney -- Country Music Singing number unknown: Ramsey Kearney -- Memories number unknown: Ramsey Kearney -- Behind A Song ("Contains some c/w classics and originals by Nashville Co-Writers/Will Gentry" -- in other words, song-poems) NA-101TV >
Ramsey Kearney "Portraits And Songs Of Yesterday" (Nashco/Safari) (LP) <! Safari-102 >

Ramsey Kearney "Memories" (Nashco, 1987) (LP)



<! with songs written by Mary Ison and Will Gentry >
Ramsey Kearney "The Shining" (Nashco, 1989) (LP)

Ramsey Kearney "Golden Dreams Of Hawaii" (Nashco/Safari, 1990)



<! Side 1: Golden Moon Of Hawaii; Beyond The Reef; Winds Of Change; Aloha Oe; Beach Of Paia. Side 2: Hawaii Is Calling; My Isle Of Golden Dreams; Moena Of Maui; Goin Back To Hawaii; Memories Made In Hawaii. >
Ramsey Kearney "Song Autobiography" (Self-Released)







Bunky Keels "Midnight Moods Of Nashville" (Gusto/Power Pak Records, 1973) (LP)
Fabled Nashville studio musician Thomas B. Keels (1934-2004) is one of those guys whose names appears on literally countless albums and session notes... A multi-instrumentalist who played bass, piano, saxophone and more, Keels was in Jim Reeves's backing band, The Blue Boys, in addition to being one of Nashville's most in-demand session players. As far as I know, this was his first solo album.


<! - #PO 228 - no ASIN 12/09/17 >

Bunky Keels "Funky Bunky" (Guinness Records, 1977) (LP)


An all instrumental set including pop standards such as "Mood Indigo" "Walk Don't Run" as well as the Joe Liggins' R&B oldie, "The Honey Dripper." Naturally, there's country stuff, too, such as "The Maiden's Prayer" and a few tunes credited to Keels: "Bunky's Boogie," "Cold Turkey," and "Never Despair." Oddly enough, there are no musician credits in the liner notes... Who knows? Maybe he just played all the instruments himself!


<! - #GNS-36036 - "all instrumental" (?) - subsidiary of "Dellwood Records" http://jimreevesfanclub.com/bunky.htm >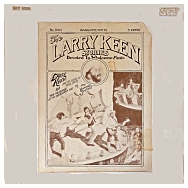 Larry Keen & Co. "The Larry Keen Stories: Ventilated Stetson" (Sky Records, 1975) (LP)


(Produced by Byron David Wagner)
The very essence of a "private" vanity-press album, this totters unevenly between pastoral folk-AOR and mild country twang, kinda like Michael Martin Murphey kicking it with Harry Chapin... The songs are stitched together with an unfortunate conceit, a series of fake "old geezer" interview snippets, with weak jokes that are supposed to sound like campfire field recordings ala Alan Lomax, but they ring false and are pretty distracting. Musically, this mostly doesn't do much for me -- some of the softer, poppier songs such as "Marco Polo" and "River Of My Soul" are just too darn gooey for me, although there are a couple of nice twang tunes, notably "Lone Star Gal," which has some really sweet pedal steel, courtesy of John Call. Not sure where Keen was from -- the album art says something about "The Revenge Of The Nebraska Kid," and this certainly has a heartland feel to it, though the various tracks were recorded in several different places -- Hollywood, "Motown" and Ohio -- so it's hard to pin this guy down. Also, I noticed folkie Steve Seskin and bluegrasser Dick Kimmel mentioned in the liner notes, so Keen had some for-real friends... Anyone know more about this record and the folks who made it?


<! also: B0040ZVU32 > <! Larry Keen "First Official Bootleg Album" (Sky, 1975) - no ASIN - also 1975? - seems to be a separate album, w/ track called "Rodeo Song" "...breezy,melodic rustic tapestries w/mostly acoustic gear...guitars,steel-pedal(nice job on "rodeo star")piano,bass 'n percussion;tasty violin arrangements on "Marco Polo"-track that has a drifty Fankhauser way of charming the lagoon!limited edition of 400 numbered copies;the "rainbow-motive"-jacket has a very privat/ homemade look!..don't let "bootleg" in the title fool ya' >
Buford Kegley "Happy Anniversary" (Princess Records, 1971) (LP)
A veritable force of nature in the Virginia country music scene, Galax, Virginia radio DJ Buford Kegley has been on the air for several decades, well into the 2010s. And he didn't just play country music on the turntables, he made a record, too! Looks like some pretty choice material... when I get a chance to check it out, I'll let you know.


<! - no ASIN 07/30/15 http://www.wildercountry.com/history.htm : "...Song: Buford • Reference Buford Kegley is the well know radio DJ for the 100,000 watt WBRF-FM in Galax, Virginia. He has been the morning radio personality for the area for 32 years and is an active performer and host of local Country Western events." >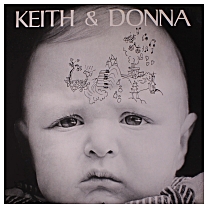 Keith & Donna "Keith & Donna" (Round Records, 1975) (LP)


(Produced by Keith Godchaux & Donna Godchaux)
An album that will test the loyalty of even the most devoted Deadhead. This "solo" set by Keith and Donna Godchaux -- Keith being the Grateful Dead's keyboard player for most of the 1970s -- has kind of a Delaney & Bonnie blues-soul feel, with a big chunk of the extended Dead family pitching in, notably Jerry Garcia, Merl Saunders and John Kahn. Unfortunately, the results are less than stellar. Despite Donna Godchaux's vocal similarity to outlaw country queen Jessi Colter, her phrasing is stiff and clunky and the band seems like they're each playing with one hand tied behind their back, trying to slow down enough to not upstage her. The songs aren't that memorable, either, though there's some of the improv-y noodling that Dead fans love so much. Mostly, though, this album seems to try too hard to be what it simply cannot be -- a solid, funky boogie-rock/soul set. Check it out if you're curious, but this is pretty hard to get into. Unless, I guess, if you're really, really, really high, in which case it might unlock the secrets of the universe.


<! On most of the tracks, Denny Seiwell (from Wings) plays drums and Chrissy Stewart (from Spooky Tooth) plays bass.[2] >
Barbara Keith "Barbara Keith" (Verve Forecast, 1971)


(Produced by Peter Asher)
Songwriter Barbara Keith went from her band Kangaroo into a stint as a solo artist, crafting roots-oriented rock that over the years has drawn comparisons to contemporaries such as Bonnie Raitt and Tracy Nelson. On this solo debut, she was backed by several of the musicians who were in Ian & Sylvia's short-lived Great Speckled Bird band, including guitarist Jim Colegrove and pianist Jeff Gutcheon, along with Bill Keith on banjo and pedal steel... It's not quite as country-oriented as other albums here, but definitely worth having on the radar.


<! - her solo Debut LP w/ N.D. Smart (Remains, Bo Grumpus); Jim Colegrove (Bo Grumpus, Great Speckled Bird, Hungry Chuck) & Jeff Gutcheon (Great Speckled Bird, Hungry Chuck), - all originals except "Walk A Little Closer" by Jeffrey Gutcheon > <! recorded October, 1969 - released in '69? or '70? > <! related to Bill Keith? >
Barbara Keith "Barbara Keith" (Reprise, 1972)



Legend has it that after Keith went to Los Angeles and recorded this album, she decided she didn't like how the label made it sound, and -- feeling she couldn't stand beside her own album -- she returned the advance money that Reprise had given her and more or less dropped out of the music business. Well, maybe album was "too LA," but she sure had a lot of cool people playing with her, including Lowell George of Little Feat, Emory Gordy Jr., pedal steel whiz Sneaky Pete Kleinow, as well as more mainstream rock musicians such as Peter Asher and his whole crew. The songs are all originals, except for one Bob Dylan cover, and Keith seems pretty solid throughout, sometimes even sounding a little Jessi Colter-ish... One of the most notable songs on here is her original recording of "Bramble And The Rose," which I know from the version by Mary McCaslin... I'm not sure what Keith did in the intervening years, but in the 1990s she started a band called the Stone Coyotes, and has released several albums with them... For many, though, this remains her best-known record, obscure at the time of its release but becoming, of course, a cult favorite in later years.


<! - The musicians on the album include Lowell George, Sneaky Pete Kleinow, Asher, Kunkel, Keltner, Sklar, Spooner, Kortchmar, Tutt, Emory Gordy) http://en.wikipedia.org/wiki/The_Stone_Coyotes >
Steve Keith & Laurie Keith "Little Hinkley Yawl" (Don Quixote, 1998)


A self-released set from picker Steve Keith, who led Albuquerque's regionally successful hippiebilly band The Last Mile Ramblers before embarking on a career as a sideman for rootsy artists such as David Bromberg, Jimmy Martin, Mason Williams and Steve Young. I haven't heard his solo stuff, but I figured this was a good place to include it, even though this wasn't actually recorded in the '70s. It's a slippery slope, keeping track of all these folks!


<! 1. Little Hinkley Yawl, 2. Neptune's Prayer, 3. Liza Jane, 4. The Wrecker, 5. Storm In Your Eyes, 6. She's My Gal, 7. Friends Sailing, 8. Herring Croon, 9. Everybody's Talking at Me, 10. Handsome Cabin Boy http://www.cduniverse.com/productinfo.asp?pid=7125072 Fresh Fish album by Steve Keith was released Nov 30, 2004 on the Don Quixote label. Steve first played professionally with legendary blues man Babe Stovallin New Orleans at the age of 19. As a young man, he won many banjo and fiddle contests throughout the South and West. While living in Santa Fe New Mexico he started The Last Mile Ramblers (featuring Junior Brown), a popular group in the 1970s. In the 1980s, he played as a sideman on fiddle and banjo with Jerry Jeff Walker, David Bromberg, and Mason Williams, often sharing the stage and playing on albums as featured guest with Willie Nelson, Leon Russell, Waylon Jennings, Townes Van Zandt, Guy Clarke,Tracy Nelson, Steve Young, Jimmie Martin and many other popular recording artists. Fresh Fish CD music He started performing as a solo artist in the 1990s, playing concerts around the country as well as Alaska, Canada, England, and Ireland. Now, Steve plays mostly as a solo act, a "picker-songwriter", whenever possible, prefers to tour the East Coast on his sailboat Rocinante. >
Steve Keith "Fresh Fish" (Don Quixote, 2004)

Matt Kelly "A Wing And A Prayer" (Relix, 1986)


This one's really more of a rock record, but there is a roots music element as well... But fans of hardcore hippie music will certainly want to check this out... Originally from the band Kingfish, Matt Kelly was part of the whole SF scene for many years, and calls a bunch of his buddies in for this album, including several members of the Grateful Dead -- Jerry Garcia, Keith Godchaux, Bill Kreutzmann, Brent Mydland and Bob Wier -- as well as other dino-rockers such as Nicky Hopkins, Buddy Cage, and Jerry Miller from Moby Grape... Whew! I think I'm having a flashback, man!
Patrick Kelley "Patrick Kelley" (Rock Candy, 1982) (LP)
(Produced by Patrick Kelley)
A mix of bar-band boogie rock, contemporary country and soft rock, with plenty of electric guitar all around. Not the greatest record ever, but I guess it has its moments... Not enough country twang for me, though. I couldn't figure if this guy was from California or from the South: the tracks were recorded half in Arkansas, half in San Jose, CA, and the private-pressing record label has a San Jose address as part of the handwritten album art, but immediately below that is a small typewritten address in Pine Bluff, AR. Go figure. The tunes were all originals; two tracks seem to have been born-again Christian songs, the soft-rock "If You Beckon Me," and the more-obvious "Tell Someone," which merited one of those little Jesus-fish icons next to it on the back cover and the inner label... the rest of the songs seem pretty secular, though.


<! "Don't Play That Song" is best country number >
Casey Kelly "Casey Kelly" (Elektra, 1972)



(Produced by Richard Sanford Orshoff)
A nice, understated set of contemplative hippiedelic country-rock and cosmic folk, with a mellow mix of laid-back twang and spacier, more amorphous soul-searching poetry songs. Kelly was a Louisiana native who moved up North and worked as a session musician for a while before going on tour with Tom Rush, which led to a series of short-lived recording contracts. On this album, the band is anchored by '70s studio pros like bassist Leland Sklar and drummer Russ Kunkle... even Jim Messina plays on one track! Still, he doesn't sound all prefab or AOR bland, more like a mildly psychedelic indie album. I think many folk-freak fans would find this one rewarding, while country-rock devotees will also enjoy the tasty pedal steel licks from Sneaky Pete Kleinow on the album's opener, "Silver Meteor." Overall, a nice album that reflects its era well... definitely worth a spin.
Casey Kelly "For Sale" (Elektra, 1974)


Casey Kelly "Hits Package" (Self-released)
After he recorded for Elektra, Kelly faded into the background, but went on to make a name for himself as a very successful pop and country songwriter, with dozens of songs covered by major artists throughout the 1970s and '80s. The tune I'm most familiar with is George Strait's "This Is Where The Cowboy Rides Away," which Kelly sings himself on this independently-released album, available through his website, www.caseykelly.net.
C. B. Kelton "Loving You" (Conestoga Records, 1971) (LP)
(Produced by Steve Beck)
Arkansas-born pianist C. B. Kelton was primarily a Southern Gospel performer, but at the time he recorded this mostly-secular set, he was working as a lounge singer at a place called the Brown Jug, in Decatur, Illinois. He made the pilgrimage to Nashville to get backing by some of the Music City studio pros, and the results are pretty solid. Countrypolitan blends with soft-pop standards like "Killing Me Softly" and "I'll Have To Say I Love You," given peculiar lounge-singer makeovers... The sound mix isn't that great, and the musicians don't really vary their approach much, but there's a charming authenticity to it all... Maybe more of a lounge record than his other secular stuff (below) but still... Kinda fun, in a corny, old-school way.


<! Al Straza - performing partner >
C. B. Kelton "...Sings And Plays Town And Country" (Nashville Artists Productions) (LP)


Kelton was still playing at the Brown Jug when he cut this one, and once again, he made the trek to Nashville, with satisfying results. As the album title implies, this isn't strictly a country set, but with songs-of-the-day such as "Raindrops Keep Falling On My Head" and Rod McEuen's "Jean" in the mix, it's a nice time capsule of the era... There are also some original tunes, Kelton's jaunty "Who Oiled The Hinges On My Back Door?" and the more lugubrious "City Life," along with some country and rock oldies covers... All in all, a pretty good vanity album; kinda makes you wish he'd done more stuff like it!


<! - #NLP-501 http://cbkelton.com/ - piano player > <! EVAN KEMP - see Canadian (1928-2007) - dates per PF - Aragon SINGLES date back to 1952(!) Evan Kemp "Evan Kemp And The Trail Riders - Volume One" (Aragon Records, 1958) (LP) #ALP-101 Evan Kemp "Evan Kemp And The Trail Riders - Volume Two" (Aragon Records, 1959) (LP) #ALP-118 Evan Kemp "In Hollywood" (Aragon Records, 1960) (LP) #ALP-128 Evan Kemp "Remember Me" (Aragon Records, 1966) (LP) #ALP-128 Evan Kemp "In The Blue Canadian Rockies" (Aragon Records, 1967) (LP) #ALP-130 Evan Kemp "A Prayer With Evan Kemp" (Aragon Records, 1969) (LP) #ALP-202 Evan Kemp & Keray Regan "Keray Regan With Evan Kemp And His Trail Riders" (Sixth Avenue Records, 1972-?) (LP) #AVS-6002 Evan Kemp "Plain Country" (Quest Records, 1973-?) (LP) #Q-107 - >

Buster Kendrick "Plays Favorites" (Gold Records) (LP)
(Produced by Jim Owen)
Guitar picker Buster Kendrick claims Hank "Sugarfoot" Garland as his inspiration and zips through some tasty tunes in homage to his hero, while Garland himself contributes a laudatory quote for the liner notes... The studio crew includes like Jim Baker on dobro and steel, Bunky Keels on piano and D. J. Fontana playing drums.


<! GUITAR - BUSTER KENDRICK RHYTHM GUITAR - JACK EUBANKS DRUMS - D.J. FONTANA STEEL & DOBRO - JIM BAKER FIDDLE - JERRY RIVERS PIANO - BUNKY KEELS BASS - BILLY LINNEMAN - no ASIN 08/22/15 >

Gene Kennedy & Karen Jeglum "Door Knob Records Presents..." (Door Knob Records, 1981-?) (LP)
(Produced by Gene Kennedy)
A duets set featuring Gene Kennedy, owner of the Door Knob, and Karen Jeglum, a professional backup singer in Nashville, who started out as part of Christy Lane's road show, then moved into studio work. Door Knob was one of the last real notable indies to crack into the Country charts, fielding singles as late as the early '80s... The liner notes to this album say that Kennedy and Jeglum had a couple of singles chart before recording this album, but if so, it wasn't nationally; no mention of it in Billboard, at least. Anyway, they had a hand-selected Nashville studio crew that included Stu Basore and Russ Hicks on steel guitars, Benny Kennerson playing piano, and Arlene Harden and Bobby Harden singing backup


<! - #DK-LPS-81-1004 - no ASIN 12/09/17 >
Mike Kennedy "Louisiana" (ABC, 1972)


(Produced by Steve Barri & Alain Milhaud)
This one's just a warning. This was a solo set from Mike Kennedy, aka Michael Volker Kogel, a German-born rocker who was in the Spanish garage band, Los Bravos. Yeah, sure, he's wearing a cowboy hat on the cover, and there are some song titles that seem like they could have been country or Southern rock, but this is more of a Tony Orlando soft-rock-pop kind of record. It was the '70s. You never know. But if you're looking for twang, there's a really nothing here for you, other than maybe the opening track, "Look In My Eyes Pretty Woman," which maybe someone like Joe Stampley could have recorded in his early years. Skippable.


<! 01/01/14: the colors look off on the GIF, but this was only img available - I sold it back to Amoeba. maybe correct it to make it more beige-toned? > <! from Los Bravos???? >
Pete Kennedy "Rhythm Ranch" (Rosewood Records, 1985) (LP)
(Produced by Pete Kennedy)
An early album by folk-Americana guitarist/mandolin picker Pete Kennedy. A bright, cheerful, uptempo set of folkie acoustic swing, with hints of bluegrass, western music, gospel and folk, and swell musicianship all around. Kennedy was living in Fairfax, Virginia at the time and is joined on backup vocals and instrumental oomph by the duo of Cathy Fink and Marcie Marxer -- who were still solidfying their partnership at the time -- and lively fiddling by Mike Stein. A nice, fun record... and man, Pete Kennedy sure could play!


<! - no ASIN(?) 07/11/15 >

Benny Kennerson "Benny Plays Your Favorites" (19--?) (LP)
(Produced by Louis Swift)
Born in Biloxi, Mississipi, pianist Benny Kennerson (1948-1999) made his way to Nashville and played on a fair number of albums -- and, one presumes, probably played a lot of live gigs as well. Kennerson backed super-indie country singers such as Wayne Perdew, as well as higher-profile bluegrass sessions with Vassar Clements, as well as on some uber-indie gospel records. This is an album of country-flavored piano instrumentals, including tunes like Floyd Cramer's Nashville-Sound pop hit, "Last Date," which kinda defined the genre. Includes some original material by Kennerson, as well as covers of old Hank Williams songs, and the like... Not sure who all plays on this album, though as far as I can tell it was the only one Kennerson recorded under his own name.


<! - #LR-BK-100 - blind performer? - Louis Swift wrote the liner notes - no production credits (?) https://www.findagrave.com/cgi-bin/fg.cgi?page=gr&GRid=61089665 >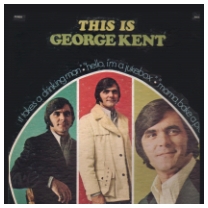 George Kent "This Is George Kent" (Rice Records, 1971) (LP)


A native of Dallas, Texas, country singer George Kent had his biggest hit with his version of Tom T. Hall's "Hello, I'm A Jukebox," which peaked out in the Top 30 in 1970. He remained a minor chart artist for Mercury Records for much of the decade, then in 1980 he bought a Texas nightclub called the Cow Palace and used that as his base of operations.


<! - with "Hello, I'm A Jukebox," - I think *this* is the 1971 LP - PF says '74 - I still say '71 >
George Kent "George Kent" (Shannon Records, 1974) (LP)





<! - include Bryan Fustukian's "Singin' Lonesome Cowboy Songs" - #1003 >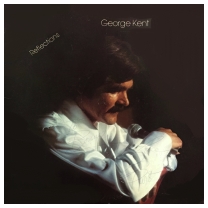 George Kent "Reflections" (ASI Records, 1978) (LP)


(Produced by Bud Logan & Jack Logan)



<! - label/management from Minneapolis, Minnesota (?) - with Bunky Keels (p) Dale Sellars, Dave Kirby, Buddy Emmons, Buddy Spicher - liners say he had a 1970 hit with "Hello I'm A Jukebox" - eb listing says 1971 - this seems too early(??) - no date on album, labels http://hillbillycountry.blogspot.com/2010/08/george-kent-on-mercury.html http://countrydiscoghraphy2.blogspot.com/2015_12_15_archive.html >
Kentuckiana Opry "10th Anniversary Album" (1980) (LP)


(Produced by Zane Harbaugh)
A souvenir album from the family-oriented theme park, the Kentuckiana Kampground, which oddly enough was located in Tazewell County, Illinois, and not in Kentucky itself. Go figure. Anyway, the park was founded in 1970 and continues in operation well into the 21th century... This disc marked its tenth anniversary with a bluegrassy set, emceed by host Zane Harbaugh, and included a mix of mountain music oldies such as "Mocking Bird" and more modern, country-oriented stuff, like "Cup Of Loneliness," "Old Chunk Of Coal" and -- of course -- "Coal Miner's Daughter."


<! - Harbaugh was emcee - liners give other names (see pic) - #811021 - bluegrassy 1. T For Texas 2. San Antonio Stroll 3. Jesse Polka 4. Cup of Loneliness 5. Chunk of Coal 6. Coal Miner's Daughter 7. Am I Losing You 8. I'll Be There 9. Mocking Bird 10. The Way I Am 11. Broken Lady 12. Hamilton County 13. What A Beautiful Day >
Kentucky Express "Kentucky Express" (Imperial) (LP)


This band was an odd project for a fading major label, Imperial Records, which apparently was trying its hand at mixing country and the perky "sunshine" pop of the late '60s, early '70s. It's mostly so odd because the first Kentucky Express was packed with country material -- covers of songs such as "I Still Miss Someone," "Singing The Blues" and "Wings Of A Dove," along with twangy tune by Dylan, the Everly Brothers and Johnny Rivers -- but the album that followed was pretty strictly not country, and didn't have a lick of twang in the production, either. One suspects some sort of Don Kirshner-esque created-in-the-studio cocoction, but I haven't dug deep enough to find out the full story; apparently the band's lead singer John Gummoe was previously in the Cascades, a Kennedy-era pop band from San Diego, California that had a big hit in '62. At any rate, yet another footnote to the hippie-era country scene.


<! SIDE 1: "GIRL FORM THE COUNTRY" "SINGING THE BLUES" "JUST LIKE A WOMAN" "BYE, BYE, LOVE" "OH, LONESOME ME" "FOLSOM PRISON BLUES" SIDE 2: "MEMPHIS TENNESSEE" "WINGS OF A DOVE" "I STILL MISS SOMEONE" "NEVER GOIN' BACK"(TO NASHVILLE "MOVIN' THROUGH KANSAS" https://en.wikipedia.org/wiki/The_Cascades_%28band%29 - San Diego band; lead singer John Gummoe left to form Kentucky Express >
Kentucky Express "That's Not What Lovin' Is" (Imperial, 1972) (LP)


Lots of lavish, sunshiny pop with harmony vocals, big, bright production - not very country and lots of cover songs, but pretty strictly from teh pop/rock side of the street this time.


<! B000YS6O3U - LP B00IGTRNIE - MP3 - Cream Records? - Hi Records >
Kentucky Faith "Fool's Gold" (Sonrise Music/Mark Recordings, 1970) (LP)



(Produced by Twyla Morrison)
A mix of old bluegrass standards and religiously-oriented material... Maybe not the greatest pickers ever, but lively amateurs with a nice, spirited vibe. Despite the Appalachian band name, this was a Southern California band, led by singer-guitarist Ken Munds, who was later recruited to become the lead singer of the Christian country band, Brush Arbor. On this early outing, there was additional assistance from steel player J. D. Maness and bluegrass flatpicker Dennis Agajanian (who went on to record a few albums of his own in later years...) Footnote: on his website, Ken Munds details how the "rock star" aspects of the Brush Arbor band led him into the temptations of substance abuse, and after getting booted from the band, he bottomed out and then pulled himself together for a solo career as an evangelical folkie. But this is him at his most youthful and innocent... A nice slice of SoCal bluegrass-twang and Christian music history.


<! #MRS-2178 >
Arlene Kesterson "...Sings" (Mark Five Studios, 1974) (LP)


(Produced by Otis Forrest)
A set of bluegrass, ballads and old-timey tunes sung by Arlene Kesterson, co-director of the Mountain Folkways Center in Hendersonville, North Carolina. I'm not sure how long the Center was around, but among other things it was the place where songwriter Jim Lauderdale took banjo lessons as a teen. Backing Kesterson on several tracks are fiddler Bill Phillips, Ralph Lewis on mandolin, and banjo picker Marc Pruett, who was a member of Ricky Skaggs' band at the time.


<! >
Steve Key "My Oklahoma Morning" (Piccadilly, 1980) (LP)



Light, pleasant, commercially-oriented country material, early '80s style. Though the production is pretty slick, there's some nice fiddle and pedal steel in the mix, giving a whiff of old-school western swing. Fans of Don Williams might enjoy this guy, too, though there are also some slightly rough-edged tunes as well, such as "This Damn Guitar." Worth a spin, though definitely on the lighter side.


<! MP3 = B00LCTF9TK >
Larry Keyes & West Coast Edition "Winning Hand" (Key Edition, 1982) (LP)


(Produced by Larry Keyes & Kurt Fries)
It took me a little while to warm to this DIY set of California country... Turns out the opening tracks were the real stumbling block -- a little too glossy and pop-oriented for me. But things settle down as the album progresses and it becomes clear that what singer Larry Keyes was all about was being a smooth-but-rootsy country crooner, very much in the style of John Conlee. Born in Salinas, Keyes was living in Fresno when this record was made and worked with an all-locals band, recording the sessions in the even more remote, nearby town of Madera, California. The music is all original material, though only two songs were written by Keyes himself, including the bombastic post-countrypolitan title track, which opens the album... The strongest tunes come from drummer Mark Giusti and keyboard player Kurt Fries, who contribute the forlorn ballad, "Never Too Late" and the even more heartache-y "Never Found." These are excellent, understated country songs which prove a good match for Keyes as a vocalist, who has an understated quality as well, which may be appealing to fans of more subtle ballad singing. Not earthshaking, but solid and sincere, and definitely a local product.


<! - from Salinas, California - living in Madera when he made this album >

Merle Kilgore "Possum Holler Presents Big Merle" (Starday, 1972) (LP)
Although he co-wrote of one of the best-known country songs in the world -- "Ring Of Fire," which he composed with June Carter -- nothing really clicked for Merle Kilgore as a solo performer. Kilgore was born in Oklahoma but grew up in Louisiana, starting his career as a teenager as a cast member of the Louisiana Hayride. In 1954 he struck gold as a songwriter when Webb Pierce took his tune, "More And More," to the top of the charts. Kilgore eventually signed to Columbia Records and released a string of singles in the early 1960s -- they were good records, but despite a promising start in 1960, he mostly slid off the charts and made a few infrequent appearances in the Back Forty, spread out over a couple of decades. Kilgore toured with Hank Williams, Jr. for many years, and eventually became his manager. In the early 'Seventies, Kilgore was working as the emcee at the Possum Holler nightclub in Nashville, a venue partly owned by singer-superstar George Jones. Kilgore sang there as well, and recorded this album as part of that gig... He left the Possum Holler job in the mid-1970s to manage the career of Hank Jr., and by all accounts, he did pretty darn good job... (Can you say, "Monday night football"?) Anyway, one thing that's interesting about this album is that Kilgore steers clear of his own hits -- nary a "Wolverton Mountain" or fiery ring to be heard, though covers of "Woman, Sensuous Woman" and "The Key's In The Mailbox" huddle 'round with other, lesser-known tunes.


<! - no ASIN 12/09/17 - later indie album? - Starday? yes - also reissued on CD(?) (1934-2005) - born in Chickasaw, OK - Possum Holler's manager(s): - he has a bunch more - I own a few - a BACM set - maybe start a page? - http://countrydiscoghraphy2.blogspot.com/2015/07/merle-kilgore.html TRACKS: My Side of Life 2:41 2 The Key's in the Mailbox 2:11 3 Sensous Woman 3:22 4 Don't Taker Her, She's All I Got 2:36 5 A Different Kind of Pretty 2:41 6 Jim, Peggy, the Baby and Me 2:59 7 You Take a Walk Through My Mind 2:42 8 Big Blue Diamonds 2:57 9 My Unforgivable Sin 2:22 10 The Loving I Give Her 2:29 11 The Great Drinking Bout 3:31 12 Good Rockin' Tonight 2:14 https://en.wikipedia.org/wiki/Merle_Kilgore http://www.rocky-52.net/chanteursk/kilgore_m.htm - Oklahoma native >
Jeff Kimball "The Jeff Kimball Show" (Kimball Records) (LP)


(Produced by Wayne Neuendorf)
I don't usually give into the impulse to tease folks in the past for how they dressed or what they looked like, but... oh my, that's an impressive hairstyle. Plus, I'm diggin' that lapel. Mr. Kimball was an aspiring '70s lounge singer who sang some pop, but also a fair amount of country, including chestnuts like "Lord You Gave Me A Mountain," "Make The World Go Away," "Mama's Hungry Eyes," and "Tie A Yellow Ribbon." I believe he was from South Carolina, though it's hard to tell... The album was recorded in Atlanta, Georgia, and the band's photos were snapped in Montgomery, Alabama, although the guys in the backing band -- drummer Dennis Beadenbaugh, bassist Mickey Hewitt and lead guitarist George George, Jr.(!) -- were all from South Carolina. So, I'm gonna go with the Palmetto State on this one...


<! - #JK-1-A/B >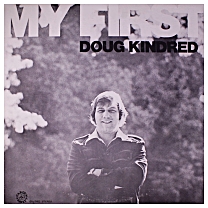 Doug Kindred "My First" (Garden Variety, 1975) (LP)


(Produced by Doug Kindred)
A honkytonker from Eugene, Oregon, Doug Kindred wrote half the songs on here, including several co-written by Gus Gustafson... The album also includes some cover tunes that were frequent requests from fans... According to Kindred, the Oregon country scene took a big hit from the state's Liquor Liability Law -- which held bars and other businesses that serve liquor accountable for any alcohol-related accidents involving their patrons, and the downturn in the bar scene led him to retire from music. Come to think of it, even though I bet the new liquor laws were a drag for a lot of guys in Kindred's position, that old story sure would make a damn good country song.


<! - Kindred is an antique airplane enthusiast, and still lives in Eugene - he wrote me to say: "74 or 75. I started playing music in the 50's when I was 12 and worked mostly with 3, 4 and as many as 7 piece bands. The early years I was mostly hired because I could do Presley almost as good as he. In 1973 I got fed up with groups and struck out on my own as a solo playing mostly small lounges in a piano bar setting. Thanks to electronics I incorporated an Auto Orchestrator and could sound like a small band. I even played some large fraternal organizations. The album was a vehicle to produce some material I had written at the time. Five of the songs were original material and five were songs that were requested by the many fans that followed me on the circuit. In those days I was appearing in Thunderbird/Red Lion Motor Inns, Black Angus, Holiday Inn and Rodeway Inns. I produced 5000 albums and a couple hundred 8 track tapes. Big mistake. No sooner were the 8 tracks produced than everyone wanted cassettes. Big loss. I believe I have a couple of albums left in a carton in the attic. I retired from the music business when the Liquor Liability Law was passed. That shut down many of the bars that had live entertainment. I started a Landscape Irrigation business and am semi-retired from that. " > <! Bob King "Keepin' It Country" (San-Lyn Records, 1978) (LP) (Produced by Jack Swanson & Bob King) - musicians only listed by their first names :-) - includes a steel guitar player named Quincy - five songs by Don Peters, one by Billy Don Burns, one by Jack Swanson. Bob King wrote three of the tracks, "Daddy's Despair," "Josephine" and "Laurel Lee." Two tracks are duets with a gal only identified as "Marie" - no mention of where he was from - VERY low-rent graphics >
Don King "Dreams 'N' Things" (Con Brio, 1977) (LP)


(Produced by Bill Walker)
Although he was ultimately a back-bencher, Nebraska's Don King had a pretty good run in the charts from 1976-88. Like many struggling artists, his big hits came at the beginning, when he scored two Top 20 entries in the late '70s, though after that he was constantly wobbling around the edges of the Top 40 -- still in the game, but not quite able to grab the brass ring. This album was recorded in Nashville with a big "usual suspects" studio crew -- one of the many albums fielded by the spunky Con Brio label during the last gasp of commercially-viable Nashville indies.


<! - other albums? >

Freddie King "Something Special Just For You" (CMC Records) (LP)
Not to be confused with the sizzling 'Sixties Texas bluesman, this Freddie King was a studly-looking fella who was originally from Ohio, but made his career working small clubs in Fort Lauderdale, Florida. This album is packed with cover tunes, stuff by Kris Kristofferson, Marty Robbins, Roy Orbison and other crooners. Tommy Ovestreet contributes liner notes, though I don't think they had any formal professional relationship. Not sure when this came out -- I'd guess mid-1970s, but it could have been later.


<! - no ASIN 10/15/15 - 1970s (?) - SIDE ONE: A VERY SPECIAL LOVE SONG CRYING DRINKING CHAMPAGNE YESTERDAY WHEN I WAS YOUNG RUNNING BEAR SIDE TWO: MY WOMAN, MY WOMAN, MY WIFE KISS THE WORLD GOODBYE WHITE LIGHTNING WHITE SPORT COAT ARE YOU LONESOME TONIGHT > <! KING HENRY - a *bunch* of albums - from Pennsylvania - NOT country King Henry "Wanted: Live" (xxxxxxx, xxxxxx) (LP) King Henry "King Henry And The Showmen" (xxxxxxx, xxxxxx) (LP) King Henry "King Henry And The Showmen, v.6" (xxxxxxx, xxxxxx) (LP) King Henry "New York, New York" (xxxxxxx, xxxxxx) (LP) King Henry "xxxxxxxxxxxx" (xxxxxxx, xxxxxx) (LP) King Henry "xxxxxxxxxxxx" (xxxxxxx, xxxxxx) (LP) King Henry "xxxxxxxxxxxx" (xxxxxxx, xxxxxx) (LP) >
Joe King "Just Passing Through" (King J Records, 1982) (LP)


Not sure where this guy was from... This album was recorded in Nashville, though his other album was partly recorded in Seattle, so he may have been from the Pacific Northwest. Anyway, this record is all original material, either written or co-written by Joe King. Anybody out there know more about Mr. King and his career?


<! - Nashville label - all originals, written or co-written by Joe King >

Joe King "Stories" (King J Records, 1982) (LP)
(Produced by Earl E. Owens, Wayne Carson & Joe King)
Most of this album was cut in Nashville, though some of it was recorded at the Music Source studio in Seattle, with producer Dave Raynor. Like his other album, this disc is packed with original material, though this time around several of the songs were written by Wayne Carson, including a few co-written with bluegrasser Ronnie Reno. King provides most of the other songs, with two co-composed with a guy named A. J. Hartman.


<! - recorded in Nashville and Seattle - #1014 - no ASIN 07/16/16 - not the politician(???): http://community.seattletimes.nwsource.com/archive/?date=19920824&slug=1509071 >

Joy King "...Sings Country" (Galaxie III Studios, 197--?) (LP)
(Produced by Harry Deal)



<! - no ASIN 01/09/17 - liner notes by Archie Campbell - guess she was in his band? - went to college in Knoxville, TN - two different bands on Sides One and Two - Side One: Smokey White on fiddle, David Johnson on steel guitar (on both sessions) Don Berg on bass - Eddie Nash plays on Side Two, w/ Denny McCoy on piano, Johnson on steel, Jim Deal on bass - Joy KIng sings and plays fiddle and 12-string guitar, and even does a little yodeling - all(?) covers - maybe one original: "Working On A Feeling" (Red Lane, Royce Porter, Tom McKean) - actually, Tommy Cash recorded this one >

Joy King & Eddie Nash "By Request" (Galaxie III Studios, 197--?) (LP)


(Produced by Harry Deal)



<! - #NR-6610 - liners say this was their second album - Side One features Joy King on vocals, Side Two spotlights Eddie Nash, including two songs where he plays as a one-man band, versions of "Help Me Make It Through The Night" and "Me And Bobby McGee" - same lineup as previous album: - Eddie Nash, Joy King, w/ Denny McCoy on piano, David Johnson on steel, Jim Deal on bass, Gerald Taylor on drums - Joy King also recorded several SINGLES (look on EB, AM) >
Joy King & Eddie Nash "Live At Ghost Town, Maggie Valley NC" (Hill Country Records) (LP)
This record was an early 1970s souvenir of Ghost Mountain Park, in Maggie Valley, North Carolina. Eddie Nash played several instruments and also did country music impersonations; his father, "Panhandle Pete" was also a performer at the park. The repertoire was a mix of old-timey standards and contemporary country-pop hits like "Snowbird," "Never Ending Love" and Lynn Anderson's "Ride Ride Ride."


<! - no ASIN 07/08/15 >
Judie King & The Carl Austin Band "By Request" (Tommy Towne Records, 1974-?) (LP)


(Produced by Manny Alvarez, Brad Gong & Judie King)
This set of oldies and sunshine country covers is decidedly an amateur-hour affair, despite the album's glowing liner notes... I'm not trying to be mean, but this is definitely a vanity album, with Central California singer Judie King and bandleader Carl Austin both sounding a bit wobbly and barely holding things together, musically speaking. Although quite sincere, they're still literally playing at about the level of a local talent show, with audio production and arrangements that are equally thin. I guess if you go for that kind of thing, this album could be a real hoot. I'm not one-hundred percent sure where they were from, though it's definitely from the central San Joaquin Valley -- the record label address is given as Visalia, California (just south of Fresno) and the only mention I could find of them playing live was a show notice in the Bakersfield Californian, from February 22, 1974, with matches up with some of the early-'70s cover songs on this album. I don't think either Austin or King pursued music professionally and I doubt they made any other recordings. Years later, they both seem to have moved to the Sierra foothills up around Sacramento. (By the way, this disc was pressed by the United Sound custom label, a well-known vanity service that issued several dozen LPs during the 'Seventies, in all different genres.)


<! - recorded at the Sierra Recording Studio in Visalia, California, just south of Fresno. - #JK-100 ~ USR-7703-1/2 https://www.discogs.com/Judie-King-Carl-Austin-Band-By-Request/release/6837893 United Sound custom label - between 1974-75, per: http://forbiddeneye.com/labels/unitedsound.html - 1974 show notice in the Bakersfield Californian, February 22, 1974 - only mention online - Austin & King may have stayed together for a long time, but seem to have lived separately - two people by those names living in Volcano, CA, east of Sacramento >
Randy King & The Country All-Stars "Live" (Rival Records, 197--?) (LP)
Country bandleader Randy King cut numerous singles on various obscure labels dating back to the mid-1950s, before starting his own label and putting out this lone LP. Although he's known as a Colorado-based artist, King's earliest recordings came out of West Texas, and he made the Rockies his home and even opened a nightspot in Denver called the Club Corners, which is pictured on the cover. Not exactly sure when this one came out, but it seems to have been in the late '70s sometime. (Thanks again to the North Of Pueblo blog for info on this elusive artist...!)


<! - no ASIN 11/10/15, though there are a bunch of singles http://www.northofpueblo.com/2013/05/randy-king.html >
Sherri King "Almost Persuaded" (United Artists, 1976) (LP)


(Produced by Steven A. Davis)
The lone album by pianist/singer Sherri King, a Knoxville native who was backed here by a ton of top talent, including studio pros such as Tommy Allsup, Pete Drake, Buddy Emmons, Johnny Gimble, Hargus Robbins, Pete Wade and a couple of stray Gatlins on backup vocals. King is a decent but flawed vocalist with kind of a '70s Olivia Newton John/Karen Carpenter AOR undertone, albeit with a sincere country feel, maybe in sort of a Linda Ronstadt/Lynn Anderson kind of way. She's best on slower passages, and has rough patches on big key changes and big, emphatic moments. But overall this album has a nice feel, with a few mild standout tracks, particularly "I'm Alright 'Til I See You (Then I Fall Apart)". She also has a couple of notable good-girl tunes worthy of Tammy Wynette, "A Good Woman Waits For Her Man" and "I Don't Know What's Wrong (But I Know What's Right)" which show the virtues of suffering in silence. Clearly meant to be a commercial record, this one tanked: the title track grazed the Top 100 (at #95) though I suspect Ms. King must have done some studio work as a backup musician on a record or two. Anyone know more about her?


<! from King's 2013 blog: Sherri King is a singer, songwriter, composer, musician, recording artist and private music teacher. She lives quietly in McCordsville, Indiana. >


The Kingston Trio -- see artist profile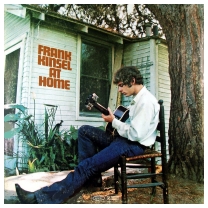 Frank Kinsel "At Home" (Epic, 1968) (LP)


(Produced by Bob Breault)
Folk-rocker Francis J. Kinsel, Jr. was originally from Detroit, Michigan where he recorded a couple of Northern soul singles and played live gigs around 1963. He mellowed out a bit for this eclectic hippie-era, album which was more of a rock/folk/blues kinda thing, with pedal steel pro Red Rhodes playing on several tracks... Not a lot of info I could find about him online -- I think this may have been his only full album.


<! - more rock/folk/blues? though Red Rhodes plays steel. Eclectic, at the very least! http://www.frankkinsel.com/ - moved to San Anselmo?? - song called "Work A Day World" copyright 1971 by a Francis J. Kinsel, Jr. - 45: Frank Kinsel "Reconsider My Love/Satisfaction" (Sunday Records) #101 (Produced by Pat Meehan) - 45: Frank Kinsel "Frankie She Don't Love You/Have Faith In Me" (REM Records) #106 "...Great and rare popcorn 45, I believe out of Detroit, as that's the only place it seems to turn up" - Kinsel mentioned in teh Detroit Free Press c. 1963 - self-released an album in 2011" Frank Kinsel "Sole Intention" (2011) B006R6PYAC B006PZAUAY >

Henry Kinsley "Never Gonna Stop Dreamin' " (Ripcord Records, 197-?) (LP)
(Produced by Gene Breeden & Blaine Allen)
Indie country from northeastern Oregon... Henry Kinsley's local music roots go back to his highschool days, when he played lead guitar in a Wallowa County rock band called the ReActions, which was together from 1964 to the early '70s. Kinsley started working in the local mills, and shifted into a mellower style, getting into country music and recording this album sometime around 1979-80. The record features all-original material, with backing by the Ripcord Studios house band: Gene Breeden on guitar, Danny Breeden on drums, Ron Stephens playing steel, Blaine Allen on bass and Jeff Dean on piano... Tracks include the Kinsley-penned "Just A Rodeo Cowboy" and "Drug Store Caper King" as well as "Mind Games," a song that won a national songwriting contest sponsored by KFC, and was recorded by Brenda Lee as part of the prize. Kinsley tried to break into the business in Nashville, but eventually returned to the Pacific Northwest to start a family. In the 1990s, he and his wife opened a gift shop in Joseph, Oregon, which they ran for over twenty years; he played regional gigs with his own band for several decades, and recorded at least one self-released album in the late 1990s.


<! - #RIP-1066 - no ASIN 12/26/17 - no date on album - a $6 copy at NeedleToThe Groove in San Jose(!) >


Dave Kirby -- see artist profile





Bill Kirchen -- see artist profile



Jerry Kirk & The Heavyweights "Blockbuster" (H.W. Records/KBK Custom Records, 1971) (LP)


(Produced by Dan Reid)
Although primarily a pop-lounge group, the Heavyweights also had a little twang in the mix, notably on a couple of songs written by lead singer Jerry Kirk, "Brother Love" and "Love Me Down." Mostly though this is a set of early '70s white soul-meets-sunshine pop... The band was based around Saint Louis and recorded at least one other album, Sketches, with singer Sherry Edwards. I think Kirk also went into Christian music at some point. Not a lot for twangfans here, but there is a tune or two.


<! - #MK-17-24 / TS71-550, 551 - guessing at date from cat# 11/10/15: keyboardist Cal Eckhoff posted several videos on YouTube of a Heavyweights album, backing Sherry Edwards: "..."Sketches" Featuring Jerry Kirk, Sherry Edwards, Wayne Young (guitar and vocals), Wayne Glore (bass), Dean Thompson (percussion), and me Cal Eckhoff (keyboards). Recorded in St Louis, MO in the 70's" >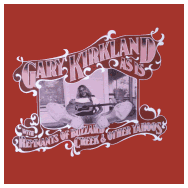 Gary Kirkland "As Is" (Rank Buzzard Music, 1977) (LP)


(Produced by Gary Kirkland)
A nice set of bluesy retro-twang from some Kansas City-area longhairs, led by singer Gary Kirkland, who croons in a thick, smoky style that reminds me of (future) country star John Anderson. His influences are immediately apparent: Kirkland was a keen student of Depression-era country, particularly the old-time, pre-bluegrass, pre-Nashville style of folks such as Dock Boggs, Vernon Dalhart and, most especially, the great blues yodeler, Jimmie Rodgers, whose distinctive sound echoes frequently on these early recordings. Side One includes a cover of gospel great Alfred E. Brumley's "Rank Strangers," and a version of Hank Williams' "You Win Again," which takes Williams' work back to its roots, singing his plaintive honkytonk in the earlier style of Rodgers. Side Two features three Kirkland originals, including "Goin' To California Blues" and "Doin' Time In The Prison Of Your Love," which may be my pick for the best song on the album. The six-piece band features acoustic guitar, fiddle, banjo, bass and mandolin, instruments taken back to an older mode of playing, with a bluesy, jug-band tinge.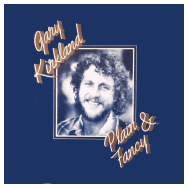 Gary Kirkland "Plain And Fancy" (Rank Buzzard Music, 1983) (LP)


(Produced by Gary Kirkland)
This is very similar to Kirkland's first album, though a little sharper and more stripped-down, with less of a mellow, hippie jug-band feel, and more of an acoustic blues revivalist sound, similar to guys like Bob Brozman or Roy Bookbinder. This time around Kirkland doesn't provide any of his own original material, instead devoting himself exclusively to celebrating historical figures such as Hank Williams and Alfred E. Brumley (again) and a wider range of styles such as "Are You From Dixie?" and Andy Razaf's jazz-swing standard, "Yes Sir!" which kicks the album off. There are also several excellent country songs, such as Clyde Pitts' "Sad Situation" and Jean Ritchie's magnificent ode to the passing-by of smalltown rural life, "The L&N Don't Stop Here Anymore." Kirkland puts his own stamp on a lot of this material, for example the fascinating way that he reverse-engineers Merle Haggard's "Today I Started Loving You Again" back to its Jimmie Rodgers-style roots. He had an all-new crew backing him on this one, with more musicians though interestingly enough, a tighter, more compact sound that almost feels like it's just him and his guitar. Not super country-sounding, but nice.
Gary Kirkland "Bluesabilly" (1990)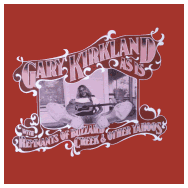 Gary Kirkland "Shootin' The Works On Love" (Dark Horse Productions, 2003)


Yup: this is the same guy, still keeping it real and ultra-indie in the 21st Century. Haven't heard this one, but apparently Iris DeMent sings on a tune or two...


<! 17 Songs recorded by Gary in 2003. Many Guests appearances including Finger Picking Champion Dan Bliss, singers Iris DeMent, Kathyrn Lorenzen, and others. >
Kirsty "Mackinaw Music Show Presents: Kirsty" (LP)
This young gal was a featured singer in the country-oriented Michigan-based variety program, the Gary Davis Mackinaw Music Show, which was a five-piece band that toured throughout the Midwest during the late 1970s. (Davis also sponsored a band called the Diplomats who put out an album as well.) Not sure when this one came out, but she does sing a cover of the song, "Why Have You Left The One You Left Me For," which was a hit for Crystal Gayle in 1978, so I'm guessing 1979, 1980 on this one...


<! KIRSTY, not Kristy - no ASIN 10/10/15 - from Canada - part of the "Gary Davis Mackinaw Music Show" The Chillicothe Constitution-Tribune - July 8 1977: "...Folk customs from the American Northwest come to the Missouri State fair, August 19-28, in the form of the Mackinaw Music Show from Mackinaw City, Mich. Gary Davis directs his three- man-two-woman ensemble which provides family entertainment featuring country, pop, showtunes and footstomping hoedown music and songs. " >
Jo Kiser "To Get To You" (Rome, 197--?) (LP)
(Produced by Jack Casey & Marvin Jones)
There's not a lot of info out there about Jo Kiser, a country singer from Columbus, Ohio who apparently put out two albums in the 1970s. This first one has what I think are remakes of several singles -- "What's The Difference" first came out in 1967 on Jack O' Diamond's label, and in 1971 she cut Harlan Howard's "He's A Good Old Boy" as a single on for MGM. I'm not sure, but she might have also released some teen pop/rock earlier in the '60s, but it's hard to tell. Only so far back I can dig. Anyway, I haven't heard this album, but it's cover art is pretty, well, striking... Ms. Kiser fills the image, with her big, beehived hair, but mostly it's her gams you'll notice as she's sitting sideways with a brisk midi pulled up tight, revealing quite a bit of thigh. I guess that's one way to sell a record. This includes a lot of covers of country standards, as well as the remade singles mentioned above. If I give in and buy this, I'll give you an update. But after listening to album #2 (reviewed below) I'm not sure how big a hurry I'm going to be in...




Jo Kiser "With Love" (Concorde, 1977) (LP)
(Produced by Bill Walker)
I was all excited to find a "new," obscure female country singer and had high hopes for this Ohio local. But, jeez, this is a not-great record. Kiser's voice irritates me for some reason, and the arrangements on this album are flowery and pop-oriented, with a small string section that included cello and viola... Kiser may have been "more country" on her earlier work, but here she's trying too hard to sound classy, and the listener is constantly aware of the effortfulness of her performance. I actually couldn't listen to the whole thing -- it's not quite on a par with Mrs. Miller or the Shaggs, but headed in that direction.


<! She Don't Love You Like I Do Send In The Clowns Play A Simple Melody Safe In Your Arms Between Hello and Goodbye Ain't No Reason Medley: Have I Told You Lately I Love You / Because I Can't Help Wondering I've Got To Have You Who Says You've Got To Leave Home >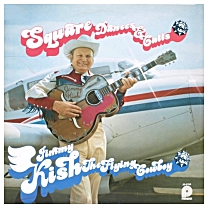 Jimmy Kish "The Flying Cowboy: Square Dances And Calls" (Pickwick, 1976) (LP)


Singer-guitarist Jimmy Kish was true veteran of many levels of the country music business, first working in medicine shows(!) as a teen during the 1940s, as a radio DJ and performer in the 1950s, as a western movie actor and as a nationally-known square dance caller. Kish was born in Ohio, but like a lot of musicians from the hillbilly and honkytonk era, he moved around a lot and held jobs in various states. Kish was also a licensed pilot and got his nickname when he was working as a DJ back in Ohio and gave a group of listeners an airplane ride to see the Grand Ole Opry in Nashville. In 1972, he took part in Nashville's first Fan Fair gathering, and participated in the event every year up until his death in 2010... This album is pretty much a straightforward square-dance "calling" record, and pretty dull to my way of thinking, even though there's some nice fiddling in the background. It's the album art that's irresistible, though: Kish poses next to a Piper Apache, which was apparently his plane of choice. I tell you one thing, though -- you'd never get me up in one of those things!!


<! d. 2012 at age 84 http://www.musicrow.com/2010/06/the-flying-cowboy-passes/ - Oermann says nickname came in '66, but Kish was using it promotionally in '65 BB ad >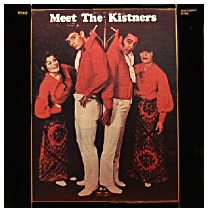 The Kistners "Meet The Kistners" (Little Devil Records) (LP)
(Produced by The Kistners)
A family band from Sunnyvale, CA doing a bunch of folk and country covers, sometime probably in the early 1970s, probably around '72 or '73. The album includes "Rocky Top," "Me And Bobby McGee," "Last Thing On My Mind," "Snowbird," "Good Time Charlie's Got The Blues," "Milwaukee Here I Come," "Bridge Over Troubled Waters" and the like... Jane Smith, ownder of Sunnyvale's Jamaica Inn tells of Kistnermania... And here's where it all began!


<! - no ASIN 10/12/15 "...rare private 60s Country out of California with lead singer Patty Kistner, private pressed on the Little Devil Records label." "Good Time Charlie's Got The Blues," a hit in 1972 >
Sneaky Pete Kleinow "Cold Steel" (Ariola, 1974) (LP)

Sneaky Pete Kleinow "Sneaky Pete" (Shiloh, 1979) (LP)





<! http://www.nucountry.com.au/articles/diary/january2007/140107_sneakypetekleinow_obit.htm (1934-2007) 1974 Sneaky Pete Kleinow- Cold Steel 1979 Sneaky Pete Kleinow - Sneaky Pete 1994 Sneaky Pete Kleinow- Legend & The Legacy Meet Sneaky Pete (2001) >
Jim Klink & The Silver Spurs "...Sings Your Country And Gospel Favorites" (Process Record Company) (LP)


This undated vanity release was pressed by a custom label in Franklin, Pennsylvania, with one side of the LP country, and the other side gospel, all of it resolutely old-fashioned. I'm not 100% sure, but I'd date this to around 1963... the Buck Owens/West Coast sound doesn't seem to have reached these guys yet, but their group photo has a Kennedy-era look to it. The back cover is blank - that's how cheapo and DIY this one was.


<! - #PRLP-6/SoN 63671 - pix >

Frank Knapp "Knapp" (Aztec Records, 197-?) (LP)
In the early 1970s, Frank Knapp was working with fellow songsmith Red Lane, kicking around together in Nashville, where they wrote tunes with Mickey Newbury and others. Red Lane had more commercial success, both as a composer and performer, but Knapp was in the loop as well. This album mainly spotlighted him as a performer, with a bunch of cover songs, including late '60s/early '70s hits like "Desperado," "Good Hearted Woman," "Only Daddy That'll Walk The Line," Freddy Fender's "Before The Next Teardrop Falls" and Keith Carradine's "I'm Easy." There's only one song credited to Frank Knapp, "Marie," along with a couple by Red Lane.


<! - - - includes covers of - liner notes by Hollis Rudolph DeLaughter (aka Red Lane??) >
Frank Knapp "Songbook" (1978) (LP)


(Produced by Red Lane, Terry Choate & Tom Knox)
The epitome of a songwriter's demo album... A decently produced set of looking-for-a-hit, formulaic country songs from a time when Nashville was kind of adrift and in a lull. Frank Knapp was in synch with the times, but that meant he was still crafting slightly over-written, post-countrypolitan material at a time when the industry was starting to list towards simpler, singalong stuff, ala the Oak Ridge Boys and Alabama. Also, to be totally honest, Frank Knapp didn't have the greatest voice, and while it's always interesting to hear songwriters play their own stuff, there isn't much on here that catches fire or really wowed me. Still, it's a well-crafted set that shows a journeyman musician plying his trade, and is definitely worth a spin. Frank Knapp and Red Lane co-wrote several songs on this album, though as far as I know none of these tunes were picked up by any stars.


<! - #FN-1002 - no label name - several songs co-written with Red Lane - ordered on AM 09/26/16 >
Kenny Knight "Crossroads" (Calop Records, 1980)



(Produced by Sylvia Brady)
A compelling country-folk-adelic set with a distinctively retro sound (and I mean retro for 1980, when it was released...) This gentle, contemplative, nicely textured album has the sound of nearly a decade earlier, branching from the clumsy but earnest country sounds of early, classic Grateful Dead albums into the odder, freakier eclecticism of the hippie-twang experimentalism of 1971-74, folks like Brewer & Shipley and their lesser-known brethren and sistren. Plenty of deft, lackadaisical, amateurish steel guitar and gauzy 12-string strumming, amid drifting, navel-gazing lyrics. It's a nice album, one that will resonate in surprising ways, perhaps because it's one of those records that's so singular and personal... Apparently singer-songwriter Kenny Knight was a former rocker, having been in a series of hopelessly obscure Colorado garage bands as a kid, but obviously he mellowed out quite a bit during the 'Seventies... Anyway, this one's definitely worth a spin!


<! - reissued on Numero Group/Paradise Of Bachelors - used to be in a '60s garage band called Black Flag - steel guitarist Sandy Dodge - living in Colorado when he recorded this album OLD: "...Apparently singer-songwriter Kenny Knight was a former rocker, having been in a well-regarded but hopelessly obscure garage band called Black Flag (...no... not *that* Black Flag...) " >
Lonnie Knight "Family In The Wind" (Symposium, 1975)


(Produced by George Hanson)
Minneapolis guitarist Lonnie Knight came up through the Great Lakes '60s rock scene, but turned towards more introspective, acoustic material in the early '70s, going solo while also working as a session player and backup musician for a variety of artists. These two mid-'70s albums were put together by folk producer George Hanson... By decade's end, Knight went back into rock music, but these records capture a more contemplative time, and there was a fair amount of twang in these two albums.
Lonnie Knight "Song For A City Mouse" (Flashlight, 1975)


(Produced by George Hanson)



<! w/guitars, dobro, steel pedal, string bass, violin, harmonica "...He first picked up the guitar at the age of 12, and discovered it was something he was better than most at. He was working as a studio musician at Minneapolis' Sound 80 Recording Studio and touring nationally on the Bitter End College Coffeehouse circuit when the late producer George Hanson (Leo Kottke, Art Resnick, Robin & Linda Williams) took a liking to his music and produced his first two albums, Family in the Wind and Song for a City Mouse." >

Vicki Knight "Let's Have A Party" (American Sound, 1977-?) (LP)
(Produced by Cliff Ayers & Dale Mason)
Hailing from Iowa, singer Vicki Knight covered some rock'n'roll classics such as the Wanda Jackson oldie, "Let's Have A Party" and "House Of The Rising Sun." She also offered a wealth of original material, including several songs co-written with album producer Dale Mason. One song, "To Elvis In Heaven," was also released as a single... She did a lot of traveling to record this album, with sessions in Hollywood, Miami and Nashville, doubtless over a long period of time. Unfortunately, the various session musicians weren't listed on the album, so who played what remains a mystery... for now.


<! - no ASIN 08/22/15 - CLP-15285 - not sure of the year >
Knob Lick Upper 10,000 "The Introduction Of Knob Lick Upper 10,000" (Mercury) (LP)


This folk-bluegrass trio were signed by Dylan's manager Albert Grossman and swung a major label deal which resulted in two albums and frequent, high-profile gigs in the New York folk scene... The band included Dwain Story, nephew of bluegrass great Carl Story, along with Pete Childs and -- perhaps most notably -- future folk-rock producer, Erik Jacobsen, who got into rock'n'roll and produced albums by The Lovin' Spoonful and Tim Hardin before hitting the West Coast scene, where he worked with California artists such as the Charlatans and Norman Greenbaum... But it all started out with a little bluegrass twang!
Knob Lick Upper 10,000 "Workout!!!" (Mercury) (LP)

Ron Knuth "Fiddle Favorites By Ron Knuth" (Atwell Records) (LP)


Fiddler Ron Knuth grew up in Fall Creek, Wisconsin, in the heart of Cheeselandia, but he played on a lot of uber-indie albums from the Southwest and Texas, and did a lot of work with Tex-Mex twangster Augie Meyers. This was his first solo album, with Knuth backed by a full band, including piano, steel guitar, electric guitar and drums. He includes a bunch of standards, tunes such as "Old Joe Clark," "Faded Love," "Tennessee Waltz," "Orange Blossom Special," as well as his own signature tune, "Ron's Rag." This album was also issued on the Stoneway label, although I'm not sure who put it out first.


<! - no producer info, date on album - musicians listed - Stoneway issue: #STY-116 >
Ron Knuth "Hoedown Wisconsin Style" (Stoneway Records) (LP)
(Produced by R. M. Stone)



<! - #STY-119 - no ASIN 10/02/15 - also cut a lot of later albums - including duets with Frenchie Burke, Chubby Wise, and others >
Koko The Clown "Nashville's Greatest Clown" (Door Knob Records) (LP)
Egad. I was familiar with Koko the country music clown from his appearance as part of the Webb Pierce road show back in the early '70s, but I had no idea the character had persisted this far into modern-day Nashville. (I'm not sure exactly when this record came out, but it had to have been after 1976, when the Door Knob label was founded...) Apparently Koko was the nom-de-greasepaint of actor/singer/songwriter Rusty Adams, who also toured with Webb, Ernest Tubb and others, and also worked as a solo performer and recording artist. The Koko character dated back to the late 1950s, when Adams was rustling up any gigs he could find -- in addition to recording a random major label single now and then, he also cut several sessions as a "soundalike" artist for cheapo labels such as Somerset and Alshire. As far as I know, this was his only album made as "Koko," and unfortunately it's all clown-themed material, from straight covers of songs such as "Send In The Clowns" and "Rodeo Clown" alongside revamped oldies like "From King To A Joker To A Clown" and, of course, his prefab theme song, "I'm Koko The Singing Country Clown." Be afraid... be very afraid.


<! - #DKD KOKO 0001 Vol 1 SIDE ONE I'm Koko The Singing Country Clown He's A Clown Happy Clown Dance I'm Not Clowning Around The Clown Prayer You Clown You SIDE TWO Heart Of A Clown We're All Happy Clowns From King To A Joker To A Clown Clowns Cry Too Rodeo Clown Send In The Clowns YT: https://www.youtube.com/watch?v=psVR9iC0VZQ >
Papa John Kolstad & Soupy Milton "Mill City Blues" (Symposium Records, 1971) (LP)


(Produced by George Hanson & Skip Hotchkiss)
Lively acoustic recordings from Minnesotan blues revivalists John Kolstad and Milton Schindler, who are joined by Cal Hand, Bill Hinkley and Bob Stelnicki -- members of their "other" band, The Sorry Muthas, a trailblazing Twin Cities group that helped form the core of the early Prairie Home Companion band. This is a fun album a hippier-era outing with high-level musicianship, close in style to John Hammond Jr's uptempo acoustic blues, and with a little hint of the nutty eclecticism of the jugband scene.
Leo Kottke - see artist discography
Pete Kozak "Drinking Friends" (1984) (LP)
(Produced by Steve Hanson)
Belly up to the bar to pound down this set of locally-brewed honky-tonk/bluegrass blend... All but three of the songs were written by Pete Kozak, with Great Lakes folkie Cal Hand playing pedal steel on four tracks... The album was produced by Kozak's sister, soap opera actress Harley Jane Kozak, and features one song written by her, "Under The Table Again." Pete Kozak apparently later moved to Corvallis, Oregon, but grew up near Lincoln, Nebraska, where this album was recorded.


<! ** #PK 55312 - no ASIN 02/15/15 - recorded at Masterwax studios in Lincoln, Nebraska - brother of actress Harley Jane Kozak >

The Krawl Family "Krawl Family Album" (Callfaye Records, 1975-?) (LP)
(Produced by Gene Breeden & Ellis Miller)
At first blush, this seems to be another uber-indie mystery disc featuring an unknown family band from the Pacific Northwest, as there are no liner notes to speak of, and no indication where they were from. The group included Roscoe M. Krawl (1916-1993) and Grace E. Krawl (1923-1999), along with their daughter and son, Karen Kenyon and Randy Krawl. The elder Krawls appear to have had a long history playing country music over the years... archival photos on the back cover show family members in full western regalia performing way back in the 1930s or '40s, including one picture of Mr. Krawl at the mic of radio station WMRO, an old AM station in Aurora, Illinois. Hmmmmm... Well, as it turns out, a little diligent poking around reveals that the Krawls were in fact the post-WWII country stars Idaho Call and Boots Faye, who toured with Ted Daffan's road show and recorded prolifically as a duo between 1945-52, then somewhat sporadically thereafter. Mrs. Krawl (nee Grace Eloise Tarch) was originally from Springfield, Missouri, and earned her stage name as part of a hillbilly act called the Faye Sisters, which she formed with another local girl in the late 1930s. She met "Idaho" after the duo broke up, and they soon became popular recording artists, notably on Capitol Records. This disc was recorded at the fabled Ripcord Studios in Vancouver, Washington, and may have included a few of the studio's in-house musicians. Although they lived in many parts of the country, the Krawls ultimately settled in Boise, Idaho, which is where I'd guess were when they made this album.


<! - #CALLFAYE-138/139 - no ASIN 12/09/17 >
Shirley Kreutzjans "From Me To You" (CVS Records, 1980) (LP)


Ms. Kreutzjans hailed from Columbus, Indiana and covers hits by Lynn Anderson, Johnny Cash, Jessi Colter, Crystal Gayle, Linda Hargrove... A pretty straight-up '70s country-pop lovefest, and I mean that in a good way. I wish there were some indication where she was from, but I guess you can't have everything...


<! -- USA Soft Rock County Don Davis - Steel Guitar & Banjos Bass - Joe Edwards & Rick Ferguson Piano - Roger Fish Percussion - Dave Rugenstein Fiddle - Joe Edwards Strings - Marti Mae - from Columbus, Indiana(??) http://www.therepublic.com/view/local_story/Local-church-headed-to-hallowe_1402099456 >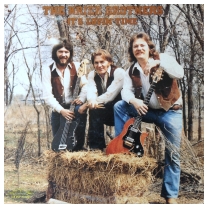 The Krier Brothers "It's Lovin' Time" (Sun Rize Records, 1982) (LP)
(Produced by Shot Jackson & Terry Crisp)
Wow! This is a really impressive, rock-solid uptempo hard-country set, with strong vocals from Lonny and Roger Krier who seem to have been devotees of George Jones and other old-school country balladeers, but also were on the edge of the whole early '80s country sound, in maybe kind of a Moe Bandy style. The musical backing is from Gene Breeden and his Nashville crew, with Shot Jackson on dobro, Terry Crisp playing steel and Willie Rainsford playing piano, playing straightforward '70s-ish honkytonk, but with a western swing undercurrent that brings Red Steagall's stuff to mind. Of course, this is an indie/private pressing album and if you listen critically, you might hear a few flubs (like Breeden's lead guitar on the otherwise awesome novelty song, "I Lost 118 Pounds") but overall, this is an impressive album, particularly the stuff front-loaded onto Side One. Roger Krier was also a good songwriter, contributing four songs to a set list packed with originals... It's possible that some of the other tunes, written by folks like Hal Bynum, were shoehorned in to fill out the album, but it's all good, as the saying goes. There's also a nice cover of Guy Clark's "New Cut Road," where everybody gets to show off their chops. Apparently, the Krier Brothers were from Tiff City, Missouri --a microscopic town in the Southwestern-most tip of the state -- though obviously they went to Nashville to cut their album. At any rate, this records's a good find, and a great snapshot of some musicians that really coulda almost made it... The Krier Brothers toured pretty extensively, especially throughout the Midwest, though sadly Roger Krier died in a motorcycle accident in 1990.


<! - no ASIN 01/15/15 - year? no IN info 2006 chatroom post: "Im looking for an old friend back in 1990 and 1991, His name is Roger Orville Krier, He lived in Tiff City Missouri back then. His father was named Roger.O.Krier as well. Mothers name was Robin, Sisters were named Christiana and Renee and had a little brother Joey. Hes a musician singer and i would love to see him and his family again, They moved to califonia summer of 91 after the death of his father, He died in a motorcycle accident. If anyone knows of this Man please i repeat please notify auroralee28@yahoo.com asap " - there's a Roger O. Krier living in Chico who might be his son: he was born in 1975 Father (1949-1990) http://en.wikipedia.org/wiki/Tiff_City,_Missouri >


Kris Kristofferson - see artist discography




John Kriston "Bits And Pieces Of Life" (Vanax Records, 1977) (LP)


(Produced by Cliffie Stone)



<! - with J. D. Maness on pedal steel this Florida guy? ew: http://www.ocala.com/news/20031213/kriston-pleads-guilty - groped some teenage girl when he was in his early '50s, convicted in 2003 - though turns out it's a fairly common name >

Michael Kroll "The First Album" (1981) (LP)
(Produced by Ben McCullar)
True twang from Enid, Oklahoma, with plenty of country and rocakabilly covers, with tunes from Hank Williams, Elvis Presley, Ernest Tubb, and Eddie Cochran. The record also includes a version of "Sixpack To Go" -- huzzah!


<! - #811067-217 - label name nv - no ASIN 01/16/17 - album recorded in Shawnee, OK >
Benny Kubiak "Tulsa On A Saturday Night" (Homa Records, 1975) (LP)


Both as a bandleader and a studio pro, fiddler Benny Kubiak was a mainstay of the 1970's Oklahoma indie-twang scene. A former member of Ray Price's band, Kubiak recorded a popular regional pride song, "Tulsa On A Saturday Night," and ran the house band for the Homa label, which released several LPs and numerous singles by other, less well-known Oklahoma artists.


<! - #SV-1006 https://books.google.com/books?id=rQcEAAAAMBAJ&pg=PA20&lpg=PA20&dq=%22Benny+Kubiak%22&source=bl&ots=LAW9v4oJu8&sig=D5ysOMsm0Bt9EdHLaW8Z6UkBNgs&hl=en&sa=X&ved=0ahUKEwijqdrhqd3PAhVF8CYKHUZTArsQ6AEIXDAO#v=onepage&q=%22Benny%20Kubiak%22&f=false - good article about the Okie scene, circa 1974 - Mickey Sherman moved to Oklahoma to start the OKART company which included a publishing company (Okisker) and several imprints. After doing some work in Colorado producing an album for Stu Herman, he set up shop in Oklahoma City, with Don Johnson as his main engineer and Kubiak as a studio musician. >

Benny Kubiak & His Tulsa Saturday Nighters "Geronimo" (Homa Records, 1976) (LP)
(Produced by Mickey Sherman)



<! - #SV-1015 - no ASIN 10/14/16 - mostly instrumentals(??? actually, maybe not) , though there are vocals on several tracks, including "Farewell, Bob Wills, Farewell" - was in the Texas Playboys(?) - c. 1964-65 Kubiak was in a band called Perry Jones & The Diamondairs that was the house band at a place called the Diamond Ballroom, in Oklahoma City. Several members had previously been in Merl Lindsay's band https://books.google.com/books?id=rQcEAAAAMBAJ&pg=PA20&lpg=PA20&dq=%22Benny+Kubiak%22&source=bl&ots=LAW9v4oJu8&sig=D5ysOMsm0Bt9EdHLaW8Z6UkBNgs&hl=en&sa=X&ved=0ahUKEwijqdrhqd3PAhVF8CYKHUZTArsQ6AEIXDAO#v=onepage&q=%22Benny%20Kubiak%22&f=false > <! John Kuiper "Me And My Friend" (Pinebrook Recording Studio, 1978-?) (LP) (Produced by John Darnell & Bob Whyley) - country gospel singer from Lowell, Indiana - oh gosh, does he look wholesome and all-American! steel guitar by Rex Thomas, fiddle from John Darnall, drums by Steve Hanna and Mike Lucas on keyboards, and -- duuuuuude!! -- Steve Dokken on bass!. >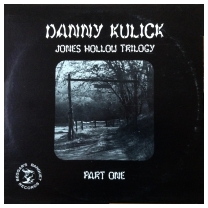 Danny Kulick "Jones Hollow Trilogy: Part One" (Beggar's Banquet Records, 1977) (LP)


(Produced by Warren Dennis)
Alas. Unfortunately, this one fits into the "consider yourself warned" category... Despite the promising album title the Gothic iconography and the undeniable DIY-ishness of it all, this isn't a twangy nor folkie album, at least not so's you'd notice. Instead, it's a weird, introverted excursion of just a guy half-singing his own weird, rambling songs while accompanying himself on keyboards. I suppose in some ways it's a precursor to the weird, wanky "lo-fi" recordings of outsider artists such as Daniel Johnston... So, if you like that kinda stuff, you might want to check Kulick out. But if you're looking for some old, hippie-era indie-twang, this ain't it.


<! kid actor? http://www.imdb.com/name/nm1581313/ "...Danny Kulick was born on December 18, 1955. He is an actor, known for The Twilight Zone (1959), The Flying Nun (1967) and Lassie (1954)" >
H. J. Kuntry "They Call Me H. J. Kuntry" (Nashville Record Productions, 1975) (LP)


Hailing from the North Florida/South Georgia border, songwriter H. J. Carter wrote all the material on this album... Locals-only, Southern style!


<! >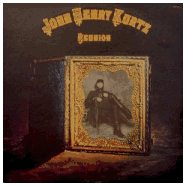 John Henry Kurtz "Reunion" (ABC Dunhill, 1973) (LP)


(Produced by Steve Barri, Harvey Price & Dan Walsh)
A lavish pop-rock album with a strong dose of Southern, swampy soul from actor/songwriter John Kurtz, a native of Havertown, Pennsylvania who had formerly been in the band Country Coalition... This album is best known for the debut rendition of the song "Drift Away," which later became a huge hit for pop singer Dobie Gray. This album's not all that "country rock" (although it does get listed in a twang-ography or two....) Mainly the sessions have a Muscle Shoals-y feel, with a hint of Southern rock as well... As far as true twang goes, there is a nice version of Jesse Winchester's "Brand New Tennessee Waltz," and Doug Dillard plays banjo on a version of "Songbird," but that's about it. Other studio heavyweights include some of the dudes from the newly-formed Steely Dan, as well as Kenny Loggins -- who I guess had been working with Kurtz for a while -- singing backup on several songs, including a version of his own "Danny's Song." It's an interesting record, worth checking out both from a '70s soft-pop perspective, as well as for truly devoted twang fans. Kurtz had a long and notably diverse entertainment career -- he spent most of the '70s in Colorado, then moved to New York where he found success on Broadway, and later as a voiceover artist and announcer for various programs. Kurtz (who passed away in 2008) was also known as a hardcore Civil War renactment buff -- he's posed on the cover of this album in full military regalia -- and he lent a hefty chunk of his memorabilia to documentary filmmaker Ken Burns to use in the PBS series on the Civil War.


<! "...I knew John for a few years. He played in a club I owned part of and he was a guy I hung out with .......The total story is wilder than here reported ......he was signed to Dunhill his original back up band became Steely Dan and he was in a duo with Kenny Loggins" http://toponemillion.blogspot.com/2010/05/999797-john-henry-kurtz-drift-away.html (1945-2008) born in Havertown, Pennsylvania Lived in Vail, Colorado from 1973 to 1981 and was a local entertainer there. He left there to move to New York and appeared on Broadway. >


Jim Kweskin - see artist discography



Kyle "Times That Try A Man's Soul" (Paramount, 1971) (LP)


(Produced by Artie Ripp)
Singer-composer "Kyle" was definitely a '70s pop second-stringer, although he did record three albums in the early '70s, with this first one often cited as a "country-rock" milepost. I'd mostly peg it as an overblown pysch-orchestral set, with spacy, impassioned lyrics and lots of zonked-out jam-band grooving by the hired hands. There is some pedal steel on several tracks (uncredited, alas) and although the twang is mostly a stylistic affectation, the musicianship is still pretty sweet. You might dig this one if you're into self-important, grandiose '70s groove-rock, either straight up or as an ironic inside joke... Personally, I find all a bit much. [Note: there's difference of opinion online about whether this guy's real name was Kyle Garrahan (pianist/lead guitar for Boston's pre-fab psych band Chamaeleon Church) or William Kyle Eidson II (Edison, perhaps?) but either way, this album doesn't really float my boat.]


<! - country?? - "His full name is Kyle Garrahan. He played in 'Cameleon Church' with Chevy Chase. Has three other albums, two of them called 'Kyle'. Go figger." (AM) "shortened from William Kyle Eidson II" (?? blogger sez) http://illfolks.blogspot.com/2007/06/kyle-lost-rival-to-billy-joel.html >

---
---