<! MP3 05/26/10 > <! outside 00/00/00 > <! pix 00/00/00 > <! icons 04/19/11 > <! states 06/05/16 > <! UPDATES: 05/26/10 - need more on Michael Martin Murphey 01/11: MMM discography added 02/28/14 - added Mason Proffit page 02/07/15 - added Buzz Martin, probably need a separate page w/ links to Real Hicks > <! Sue Mages - also had a single out on EPI label, from Hopkins, Minnesota - producers of single was Album Mages, Paul Haanen - #EPI-2179 - how country? Patsy Maraham "Patsy Maraham" (Roperry Records, 1982) (LP) (Produced by Patsy Maraham) - country? or folk?? - female artist, recorded in upstate New York Carlotta Maree "Good Like Good Should Feel" (Fool's Gold Record Company, 1977) (LP) - rare private country out of Olivia, Minnesota - no ASIN 02/26/17 Scott K. Markley "Texas Mule" (Janco Music/GJ Records, 1983) (LP) (Produced by Joan Tratner) - no ASIN 02/26/17 - 4-song EP - 500 copy pressing - label from Marina Del Rey, California - Joan Tratner co-wrote all four songs Percy W. Marshall Sr. "The Unforgotten" (xxxxxx, xxxxx) (LP) - no ASIN 02/26/17 - African-American? artist - pix of him on a farm - mix of honkytonk and oldies, and gospel numbers The Marlins "Family Reunion" (Sounding Post Records) (LP) (Produced by The Marlins) - from Jeffersonville, Indiana - fiddler Sleepy Marlin and his six sons - bluegrassy, but with fluglehorns and sax (in addition to mandolin, etc) Michael J. Martin "Windmill" (Windmill Productions, 1980) (LP) "...local Texas Honky Tonk vibed Country-Folk-Rock piece w/ full band backing, piano, acoustic/electric guitars, great steel-guitar by "Sleepy" John Baker Ma's Cookin' "Stop, Slow Down, Slip Away" (Tri-Pri Records, 1984) (LP) (Produced by Frank Schaff & Dave Swenson) - from Bismarck, North Dakota - how country is this? one guy plays banjo, but there's also some flute, congas, synths Matthew & The Mandarins "Matthew And The Mandarins" (EMI) (LP) B003XXEI9U - CD = B017087RIM Matthew & The Mandarins "II" (EMI) (LP) - no ASIN 02/26/17 - Asian group - country??? - bluegrass? Guerry Matthews - see below - LK may have one (or two?) of her albums Maverick "Maverick" (Tomorrow Records, 1977) (LP) B002UGS05O - #TVI-142 - no liner notes, just the song titles and company name and address on the back - total tax scam album - some songs sound kinda rock, though they do cover "Brown Eyed Handsome Man" and "The Weight," by the Band. CD MP3 = different record, mixed up on AM Maverick Brand "Falling In Love" (xxxxxxxx Records) (LP) - private Country/Lounge record out of Rosholt, South Dakota - includes a cover of Rosanne Cash's "Blue Moon With A Heartache" as well as covers of Redneck Girl, Like Nothing Ever Happened Tricia May & CaliCo "Mountainwood" (Special Occasions Ltd., 1988) (LP) (Produced by Dennis Bethuy & Ron Brady) - #SO-10110 - label from Canoga Park, CA - "Southern Rock" though there seems to be plenty of twang - musicians include Peter Climes (banjo and guitar), Skip Edwards (piano), Ray Austin (pedal steel), Nat Wyner (fiddle) John Maynard & The Leaf Mountain Boys "Mountain Music" (Sea Bell Records, 1977) (LP) - #1000 - "FOLK BLUEGRASS" - bc nv John Maynard & The Leaf Mountain Boys "The Old Time Mountain Music Of..." (Sea Bell Records, 197-?) (LP) - #2000 Sonny Mayo "So Far So Good" (Luvdat Records, 19--?) (LP) - guitarist - no ASIN 02/26/17 TONI JO McALESTER aka (Carolyn Moran) - trucker music - videos posted by her kid: http://www.popscreen.com/v/76xSC/Toni-Jo-McAlester-Carolyn-Moran Curt McCloud "Still In Your Eyes" (Major Records, 1982) (LP) (Produced by Steve Mullinix) - #SR-10082 - no ASIN 07/22/17 - recorded at the Sound Room studio, in Fort Oglethorpe, Georgia - all songs written by Mullinix, with a few co-credited to McCloud - liner notes say McCloud was 23 years old when he made this album - sounds like there were a lot of brass and string arrangements, courtesy of Alan Peck and Jerry Rains Thurmon McKinney "Once I Wrote A Song" (MCW Records, 1978) (LP) (Produced by Mike Figlio) - #WRS-7470 - no ASIN 09/12/17, purchased on eb - Nashville crew, including a version of the Bach-Ahp Singers - born on the Cheyenne Indian Reservation in Eagle Butte, South Dakota H. McMillan "Just H" (Songworks, 1983) (LP) - country? liners not visible - # SWX 100183-33 - no ASIN 05/21/16 - also had a single on the NSD label - "Drinkin' On An Empty Heart" - NSD = Nashville South D----- a Nashville label Ken McNeal "Ken McNeal" (Sugar Records) (LP) (Produced by Barry Tiffin) - uber-indie, cheapo self-pressing from Nashville - early '80s(??) - all songs original - no info on band (if any) or date - # NR-8283 - no ASIN 09/12/16 Rudy McNeely "Stars And Bars" (CSA/Confederate Sounds Of America, 1976) (LP) B00411DBCS (Produced by Mark Fleetwood) - Southern Country Rock Private - more of a rock thing? - recorded in Nashville - he thanks Danny Flowers Mike McQuirk "Country Feelings" (FMA Records) (LP) - #FMA-1835 - bc nv - eb listed in Feb, 2018 Ken McWilliams & The Twilighters "Uptown Country" (Twi-Lite Records, 196--?) (LP) - from Grand Rapids, Michigan "...this album contains the awesome song about U.S. 131 in West Michigan, "Devil On Death's Highway" - #5012N20 - no ASIN 02/26/17 - all original material - band includes both saxophone and pedal steel (Dick Story) Dan Kirchner (guitar) Gary McSpaden "How Green Is Your Valley?" (LP) (Produced by Meurice LeFevre) - southern gospel - in the early 1960s, McSpaden was in the Statesmen vocal group, temporarily replacing soloist Jake Hess - although this was recorded in Atlanta, there are some major Nashville cats playing on the sessions, including Lightnin' Chance, Charlie McCoy, and Pete Wade, as well as the Goss Family (who were probably from Georgia???) Jim Medd "Country Comfort" (Homestead Records, 19--?) (LP) (Produced by Richard Knechtel, Jim Medd & Harry Busby) - late '70s/early 80s(?) - Canadian, recorded in Ontario - all cover songs, except for "Virginia," written by Richard Knechtel - songs by Don Gibson, Tom T. Hall, Merle Haggard, Waylon Jennings, Mel Tillis and Conway Twitty, along with a couple of nods towards rock'n'roll, seen in covers of "Johnny B. Goode" and Dickie Betts' "Ramblin' Man" - a local-talent Canadian band, including Knechtel on electric guitar, and Evan Ehgoetz on steel MELVEEN THE HAWAIIAN COUNTRY GIRL PRIVATE PRESS LP LEHUA SL7030 Brad Mercer "Turn In Your Pick, You're Through!" (LP) (Produced by Ken Michaelis & Hank Castro) - engineers: Rex Collier (Nashville), Scott Spain (Las Vegas) - recorded in Nashville; distributor in Studio City, CA - kind of comedic? folkie? - there is pedal steel, though Bud Messner - see below Gene Meyers "Mostly Gene" (Stoneway Records) (LP) - vibraphone player who does country stuff, from Houston Bruce Miller "Rude Awakening" (xxxxx, 197-?) (LP) - all-star cast - LA(?) studio pros - folks like Leland Sklar, Tom Scott, Airto Moreira, Gaye DeLorme (guitars) - Rusty Young on pedal steel guitar - all songs by Miller except a cover of "Roly Poly" and one by Gaye De Lorme ("Fairy Tales On The Highway") MIDDLE SPUNK CREEK BOYS - several albums, many on MP3 Middle Spunk Creek Boys "Middle Spunk Creek Boys" (Major Records) (LP) B00Q50VM9M (Produced by George Hanson & Daron Applequist) - Minneapolis band - looks bluegrass Tom Miles "It's So Easy" (Criket Records, 1986) (LP) (Produced by Les Hurdle, Russ Gorsline, Tom Miles & Richard) - #RL-5190 - from Portland, Oregon - six-song EP, with four songs written by Miles, others also originals(?) Junne Miller "Foolin' My Heart" (Quintet Recording Company) (LP) - #Q-LP-2005 - no ASIN 02/26/17 - early '60s rockabilly/hillbilly bop singer: http://rcs-discography.com/rcs/artist.php?key=mill3900 http://www.rocky-52.net/chanteursm/miller_junne.htm - known for the song "How Bad Can Bad Luck Be?" - Joseph "Junne" Miller Dean Mitchell "Me And Jimmie's Blues" (Foundation Records, 1981) (LP) - NR 12804 A1 Me And Jinmmie's Blues A2 Miss The Mississippi And You A3 Gamblin' Barrom Blues A4 Peach Pickin' Time In Georgia A5 "T" For Texas B1 Mean Mama Blues B2 Daddy And Home B3 Waiting For A Train B4 Mother The Queen Of My Heart B5 Let Me Be Your Sidetrack Dean Mitchell "Me And Jimmie's Blues, v.2" (Foundation Records) (LP) Steve Mitchell "The Singing Cowboy" (STM Ranch Records) (LP) - rare Texas country BACK IN THE SADDLE; SILVER HAIRED DADDY OF MINE; SIOUX CITY SUE; SOMEDAY; BUTTONS AND BOWS; MEXICALI ROSE; SOUTH OF THE BORDER; DON'T FENCE ME IN; HAVE I TOLD YOU LATELY THAT; YOU ARE MY SUNSHINE; IRENE GOODNIGHT; WASHINGTON LEE SWING Johnny Mitchum "Sings And Plays Old Railroad Songs" (Sircy Records) (LP) - #M-7408 - several albums - no ASIN for this one, but for about a half dozen others - from Batesville, Arkansas - alternate label name?: Mitchum's Stereo Mojave Green "Our First (Cheap) Album" (Rhyolite Records, 1976) (LP) (Produced by Howard Dolan & Jerry McCord) - no ASIN 05/20/17 - from Texas(?) - album recorded in Edinburg, Texas - all songs originals written by Howard Dolan - additional lead vocals by Valerie Armstrong - sounds like Willie, Jerry Reed, some stuff more rock-oriented, in a proto-'90s way - vocals not great, though he's okay on some tracks - band's a bit sluggish - later, there was a CA rock band with the same name Bill Montgomery "The Bill Montgomery Band" (Ladde Records) - #780821 - L-17802 - no ASIN 02/26/17 - "featuring Bill Montgomery-Gene Noblin" - no info on where - 1978(??) Bobby Montgomery "The Ole Sheriff" (Superior Sound Studios) - #S-10050 - from Lancaster, Pennsylvania - bc links him to WGAL-TV, in Lancaster - label from Hendersonville, Tennessee - comedy(?) Daniel Moore "Daniel Moore" (ABC-Dunhill, 197--?) (LP) (Produced by Daniel Moore) - CD reissue: B001KKV3AU - he seems to have made a bunch of records Lee Moore "Wheeling's Coffee Drinking Nighthawk" (Cattle Records, 1983) (LP) - LP-44 - material from 1953-64 - includes his version of Slim Clark's "The Cat Came Back," which he used to play on his radio show Jimmy Morgan "Songs To Remember" (M & TD) (LP) B01D6NLE0M - #ARP 9373 "...The Man From Old Kentucky Singing Songs from the Mountains and Hills" Dale Morris "Old Time Fiddlin' " (Fiddler Records, 1978) (LP) - #LPS-1004 Dale Morris & Theresa Morris "The Morris Sound" (Fiddler Records) (LP) B00SXLNQUO - fiddler Dale - seems to have other albums - Track List: Coo Coo's Nest My Adobie Home Saint Ann's Real Tennessee Waltz Apple Blossom It Don't Seem Right Black Berry Blossom Home of Western Swing Orange Blossom Special George Booker Westphalia Waltz Hell Among The Yearlings Dale Morris "With Darwin, Harold, Glenn, Keith, Les, Phil" (Northwestern Incorporated) (LP) - #NWI 2751 - no ASIN 02/26/17 - steel guitar album (?) - from Portland, Oregon - "With Darwin, Harold, Glenn, Keith, Les, Phil" - plain white cover, no info, no date - "Recorded by Freddie" - address: 611 SW Hooker Street, Portland, - #72518 = 1972(??) The Don Morris Band "Indiana Has Cowboys, Too" (xxxxx, xxxx) (LP) - from Terre Haute, Indiana - no ASIN 07/24/16 Paul T. Morris "Cowboy Moon" (Pantheon Desert, 1981) (LP) B00IGYANWM - #PAN-001 - from Arizona(?) Mt. Airy - adds from 12/16 (info below) Mountain Music Opry "On Stage" (American Artists) (LP) Mountain Music Opry "Entertainment" (American Artists) (LP) B00A2WSPMG Mountain Magic Band "Blue Ridge Mountain Magic" (MRC/Major Recording Company, 1978) (LP) - #3034 - songs by Curtis E. Wrenn Bill Mounts & His Midwest Cowboys "xxxxxxx" (Daven-Oka Records, 1985) (LP) B002LNH2S2 (Produced by Bob Mounts & Randy Best) - #LP-DOR-001 - liner notes by Pee Wee King - from Huntingburg, Indiana - recorded at Pete's Place, in Nashville, TN - seven songs by W. H. Mounts - also a cover of "Detour" and "Waltz Across Texas," "There Won't Be Another Now" by Red Lane, Gene Crysler's "I Didn't Jump The Fence" - Billy Mounts (lead guitar, steel guitar), Bobby Mounts (bass), Brent Mounts (drums), Brian Mounts (fiddle) and Bill Mounts (rhythm guitar and vocals) - these guys backed Larry Rollins on one of his albums Bruce Mullen - add below - 1st album still not reviewed? any info on Roger McDowell (below)??? The Music City Rangers "Country Sizzlers, Vol 1" (Pickwick Records, 197-?) (LP) The Music City Rangers "Country Sizzlers, Vol 2" (Pickwick Records, 1979) (LP) ======== Morning "Morning" (Vault, 1970) (CD) B002OHB2UO "...1970 album from the harmony-laden Pop rockers. Their sound is reminiscent of Crosby, Stills & Nash" Americana,Country Rock,Psych Morning's debut was released by Vault in 1970. Thankfully, Wounded Bird Records has reissued this long lost album for the first time on cd. Morning is full of dazzling performances, making it one of the mandatory LPs in the rural-rock/American roots/country-rock field. While CSNY, Poco, and Band influences are unavoidable, this record is by no means derivative. The band had its roots in several interesting 60s pop/garage bands, Wind and Moorpark Intersection being the most notable. These two groups would release a few decent 45s in the late 60s that are well worth tracking down. The debut lineup looks something like this: Barry Brown (guitar/drums/vocals), Jim Hobson (piano/organ/vocals), Jay Lewis (guitars/banjo/vocals), Jim Kehn (drums/guitar/vocals), Bruce Wallace (electric bass/string bass), and Terry Johnson (guitar). Morning opens with "Angelena," a rural rocker with heartfelt vocals, gospel tinged keyboards, and an appealing wide open, outdoor sound. "Time," another great track, is similar in feel and style, augmented by rich keyboards and moody vocals. Both tracks are vaguely reminiscent of the Band's early work – definitely a good thing here. While country-rock/rural-rock may be the group's main forte, Morning managed to record a few good psych tracks for their debut. "Sleepy Eyes" stands out as their best piece of pure psychedelia. Dreamy, with excellent dive bomb fuzz guitar work and lazy harmonies, this cut is great listening. It's amazing these guys never found any sort of success, whether it be underground or top 40. Other winners are the beautiful CSNY-like country weeper "Dirt Roads" and the superb country-rocker "Roll 'Em Down," which sounds like it could have easily been a top 40 radio hit. Every track on Morning has something to offer, whether it beautiful harmonies or fluid West Coast-style guitar leads, it all sounds terrific – including the group's sharp, professional songwriting. Also, while many of these tracks are quiet and tranquil, the band were definitely skilled musicians as heard on the tight group jam "And I'm Gone." If you've worn out copies of Pickin' Up The Pieces or Deja Vu be sure to snatch up Morning, it's a near lost classic with plenty of great songs to spare. With a little effort and some luck, good original copies of Morning can be found cheap. I spent $15 on a NM original copy of this LP (to my knowledge they never made another vinyl repress) – it sounds great on the turntable! Morning would release an accomplished sophmore effort, Struck Like Silver that is also highly recommended. Johnny Midnight "Rides Again" (Gina Records, xxxxx) (LP) - #GNLP 1002 - country? credits nv - no ASIN 02/26/17 =============== IFFY: Sandy Martin "Does Lovin' Come That Easy?" (LP) (Produced by Sandy Martin & Myron Smith) - no ASIN 02/26/17 - no label name (?) - looks 1980s, maybe early '90s - same person??: www.OneBlackRose.net (defunct? - 11/05/15 ) - no info online - only four hits, all on EB - mostly covers of classic countrypolitan ballads, stuff like "Satin Sheets" and "Don't Touch Me," though Martin wrote the title track, and I think there may be a couple of other originals on here. Recorded at Century Studios in Camdenton, Missouri. Band includes Myron Smith on pedal steel, Jimmy and David Nace (what other band were they in??? On Larry Good's album) Also covers "Rocky Top." Marvin, Welch & Farrar - what was their deal? - like CSN - soft-pop/country-rock JOHN CULLITON MAHONEY: John Culliton Mahoney "Love Not Guaranteed" (Amherst Records) (LP) (Produced by Wes Wickemeyer) - #AM-18001 - from New York State? or Canada? - country??? (lots of horns, some steel guitar, indeterminate songs titles...) DEBBIE MORTON LP - I'm My Own Woman - country??? Morin And Wilson "Peaceful Company" (Capitol Records, 1972-?) (LP) (Produced by John Pearse) - Luke P. Wilson and Ron Paul Wilson - has banjo and pedal steel, but more folkie(??) >
---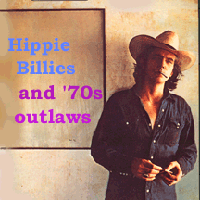 The "twangcore" and "Americana" boom of today owes a large debt to the shaggy twangers and no-hit wonders of yesteryear -- this section looks at the hippiebilly and stoner bands and a few odd, random artists from the 1960s, '70s and early '80s, back before there was anything called "alt-country." This page covers the letter "M"





---
HIPPIEBILLY & NO-HIT WONDERS:
A | B | C | D | E | F | G | H | I | J | K | L | M | N | O | P | Q | R | S | T | U | V | W | X, Y & Z | Comps |

---
About This Section | Thanks | Other Hick Music Styles


---
Kevin Mabry & Liberty Street "We Love Our Country" (Rome Records, 1981) (LP)


(Produced by James Krause & Kevin Mabry)
A popular local artist and concert organizer, Ohio native Kevin Mabry led the band Liberty Street for several years before becoming born again in 1984, after which he devoted himself more fully to Christian music, founded his own ministry later in the decade. Before that, he played plenty of secular music and recorded several LPs and a handful of singles for the Ohio-based Rome Records label. This album includes songs such as "Married Strangers," "Turning The Tables" and "Misery On My Mind," as well as two songs written by Mabry -- "Dreamin (Watchin Time Go By)" and "Before Eight Has Turned To Nine." The musicians all seem to be Midwestern locals, with the sessions cut at the Rome studios in Columbus, Ohio.


<! - #207040 A1 Dream Maker A2 Shades Of Blue A3 Let It Be Me A4 Married Strangers A5 Misery On My Mind B1 Turnin The Tables B2 Dreamin (Watchin Time Go By) B3 Before Eight Has Turned To Nine B4 It Was Love What It Was B5 Country Lullaby >
Kevin Mabry & Liberty Street "Green Scene" (Rome Records) (LP)


(Produced by Kevin Mabry & Jack Casey)
Pointing towards Mabry's later focus on Christian music, this was a Christian/Christmas album with a couple of Dallas Holm songs on it, one by Gary Paxton, and a few secular songs as well, including "Thank God I'm A Country Boy" and "Tennessee Waltz." Of particular note on this album is the album's pianist and fiddle player, a very young Lionel Cartwright, an Ohio prodigy who was several years away from his 1990s breakthrough in Nashville.


<! - #SC-11180 >
Kevin Mabry & Liberty Street "Flat Gettin' It" (Rome Records) (LP)



<! ROME - 71480 - a guy named Kenny Pugh also sang with this band... http://www.kevinmabryministries.com/ "Born again in 1984" >
Don Earl Mabury "Cry Along With Me" (Peach Tree Fork Records) (LP)
(Produced by Don Earl Mabury & Joe Blasingame)
I have seen this record fondly described by Saint Louis locals as a "classic" and a masterpiece, and I suspect there's more than a little nudge-nudge, wink-wink hipsterism at play here, since Mr. Mabury, a middle-aged crooner of mopey, mournful original country ballads, is a singularly artless singer, hardly an inspiring vocalist, although his performances are obviously heartfelt. And indeed, it's that clunky, earnest, heart-on-his-sleeve quality that creeps up on you and makes this record compelling. As a lyricist, Mabury is pretty rudimentary as well, but this actually transforms his mournful, self-pitying songs into soul-crushing testiments to loneliness and regret -- when he sings "The Saddest Song" or "Can You Hear Me Crying Tonight," it feels real, and it's hard not to be drawn in. Unfortunately, the backing musicians aren't identified, though one suspects they were notable members of the Missouri twang scene... The arrangements are fairly perfunctory, but they do the job... and maybe that's all that was needed. Worth checking out, particularly if you go for naif art -- not faux-naif, but the real thing.


<! - no ASIN 07/11/15 - #MCRP-656 MCRP DM 656 A1 Cry Along With Me A2 Is There A Love Song A3 Can You Hear Me Crying Tonight A4 The Saddest Song A5 Back When You Wanted Me B1 I Don't Believe You B2 It Seems To Come Easy B3 Something More B4 I've Been Gone So Long B5 Just Hold My Hand - Blasingame was the engineer - country? - piano, guitars, bass and drum - no fiddle or steel - from Piedmont, Missouri / Saint Louis >
Arlie Mac & Sundance "Po' Folks Music" (Cow Palace Records, 1977) (LP)
(Produced by Arlie MacCowan & Jerry Trammel)
A longhaired band from Lubbock, Texas band, featuring Arlie MacCowan playing bass, Brian Tidwell on guitar, Bobby Ferguson on fiddle, and Jim Adams playing steel. The album features several originals written by various nbandmembers, and some nice cover songs as well.


<! - #CPSR-2001 - no ASIN 02/14/16 >
Billy Mac "Double Clutchin', Guitar Pickin' Radio Star" (Jimtown Records, 1976?) (LP)


(Produced by Roy Ward)
A slightly lackluster but ultimately likeable indie-country album. Despite the awesome album art that shows Mac posed on the hood of a shiny, star-spangled, red-white-and-blue Mack truck, and liner notes that give his gear-jamming bona fides, this isn't the grinding, rhythmic set of trucker tunes you might expect. Instead, Mac sticks more to a mid-tempo, acoustic-based sound, often with an almost folk-ish feel. He's more in the light-toned honkytonk tradition of Hank Snow and Ernest Tubb, with a bit of Mac Wiseman-esque ballad singing as well, in a style that reminds me of the artists on Starday. The production sounds a little thin, and some tracks (like "Wrapped Around Your Finger" sound muffled in comparison to others -- I'd guess that this album was recorded over a long period of time, in various sessions. The strongest element, though, is Billy Mac as a country auteur: all the songs on this album are originals, and they are well-crafted weepers written in classic country style. The performances might be a bit sluggish, but the songs are gems, definitely worthy of reconsideration by fans of the genre. (BTW: anyone know what year this came out? I'm guessing '76, but that may just be the patriotic Mack truck influencing me...)


<! - #JT-1519 - no location - Billy G. McDaniels A1 Lonely Highway A2 Half Hearted Love A3 A Fool In Love A4 Two Timer Number Three A5 Let Yourself Go A6 Wagon Wheels Breaktime B1 My Empty Heart B2 Angel Wife B3 Our Special Waltz B4 Wrapped Around Your Little Finger B5 The Feeling Is Gone B6 Double Clutchin Guitar Pickin Radio Star - title track was copyright 1973 https://books.google.com/books?id=v0shAQAAIAAJ&pg=PA2196&lpg=PA2196&dq=%22billy+mac%22+%22radio+star%22&source=bl&ots=ktXPMHvRnr&sig=wlIS3xzrg-fgtS7f8pNi7A-38SM&hl=en&sa=X&ved=0ahUKEwjYkdvY0KfUAhUX4WMKHby3BV8Q6AEIRDAF#v=onepage&q=%22billy%20mac%22%20%22radio%20star%22&f=false https://www.discogs.com/Billy-Mac-and-the-Wagon-Wheels-Double-Clutchin-Guitar-Pickin-Radio-Star/release/8334094 >
The Clay Mac Band "The Clay Mac Band" (Goldust, 1980) (LP)


(Produced by Emmit Brooks)
New Mexico fiddler Clay Mac led his band, featuring Ron and Dana Bivens and BoBo Supak, for several decades... In the late 1970s they had a regional hit with a song called "Boiler Maker."


<! - recorded in Las Cruces, New Mexico - with gal(?) singer Dana Bivens http://www.demingheadlight.com/deming-news/ci_24565101/legendary-clay-mac-plays-nutt-nm "...Clay Mac was born and raised in New Mexico and has strong ties to the bootheel area and a special bond to the Deming community. Part of the Clay Mac Band, with Ron and Dana Bivens and BoBo Supak, played all over the southwest and had a top hit "Boiler Maker" in the late 1970s." "...the Clay Mac Band out of Van Horn, Texas" "...the Clay Mac Band from greater metropolitan Magnalena, New Mexico" >
Lee Mace/Various Artists "Ozark Opry On Stage" (Century Records) (LP)


A pioneering firgure of the Ozark Mountain tourism scene, Missouri-born bandleader Lee Mace (1927-1985) was one of the first entrepreneurs to open his own musical venue at the Lake Of The Ozarks, which has since become a major hub of the state's live country music industry. An Army veteran, Mace returned to Missouri from Korea in the early 1950s and opened the Ozark Opry in 1953, steadily moving into larger venues as the years went by. In addition to staging live shows year-round, Mace hosted a long-running TV show, from 1956 until his death in 1985, when the private plane he was flying crashed near his home. Despite this tragedy, the Ozark Opry continued to operate until 2006, under the stewardship of his widow, Joyce Mace, who had co-founded the Opry in '53. A number of musicans moved through the show's lineup, although the souvenir LPs seldom mentioned musicians or soloists by name, so that part of the story remains fairly mysterious. Likewise, no release dates on the album art... I'm not sure, but I think this was the first Ozark Opry LP, perhaps released in the early 1960s.


<! - #25164 - 1964 release? > <! LEE MACE (10) Lee Mace/Various Artists "Ozark Opry On Stage" (xxxxxx, xxxxxx) (LP) Lee Mace/Various Artists "An Evening On Buford Mountain" (xxxxxx, xxxxxx) (LP) B00410QPYU - listed on AM as by "JIM SYMINGTON & PATTI DOUGLAS" - also as on Fontana - typos?? Lee Mace/Various Artists "Lee Mace Presents The Ozark Opry" (Stop Records, xxxxxx) (LP) B001NOBAKG - #10013 ~ SoN 85210 - no producer, musician credits - with songs such as "Boil 'Em Cabbage Down" and "Touch The Master's Hand" as well as more hit-oriented material such as "Ahab The Arab," "Games People Play" and "Love Bug" Lee Mace/Various Artists "Some Old Favorites" (Ozark Opry Records, xxxxxx) (LP) B00Q7D9WM6 Lee Mace/Various Artists "A Night At Lee Mace's Ozark Opry, v. 1" (Ozark Opry Records, xxxxxx) (LP) B004OOVQPG Lee Mace/Various Artists "A Night At Lee Mace's Ozark Opry, v. 2" (Ozark Opry Records, xxxxxx) (LP) B00ASRCNWS Lee Mace/Various Artists "25 Years: Limited Edition Album" (Ozark Opry Records, 1978-?) (LP) B00QHDNO4I A double-LP set that includes covers of a few modern-day hits, such as a version of "Eastbound And Down" "Something To Brag About," and novelty numbers like "Me And My Big Loud Mouth" and "I'm My Own Grandpa," along with a bunch of hillbilly chestnuts like "Good Old Mountain Dew" and "Mama Don't Allow." As per usual with the Ozark Opry records, the liner notes are pretty minimal, but I'd guess these are tracks taken from earlier albums. Lee Mace/Various Artists "Ozark Mountain Gospel Songs" (Ozark Opry Records, 1981-?) (LP) B00Q51RMCW - #OOR 109 Lee Mace/Various Artists "Music Down Home Style" (Ozark Opry Records) (LP) B004RJ8DTU Lee Mace/Various Artists "Sings Country" (Ozark Opry Records) (LP) B00I8X5OKM http://www.leemacesozarkopry.com - founded in 1954(?) - obit says 1953 - Osage Beach, on the banks of the Lake Of The Ozarks - had a TV show in the 1980s - 1927-1985 - died in a plane crash >
J. J. Mack "One Hundred Percent Live At The Lucky Lion" (1971) (LP)


(Produced by J. J. Mack & Tony Flores)
An early album from this 'Seventies troubadour. Recorded live at the Lucky Lion nightclub in Newport Beach, California, this finds Mack in a folk-country mode, covering stuff like "Fire And Rain," "Games People Play" and "Poke Salad Annie," as well as an acoustic version of Al Wilson's 1968 soul hit, "The Snake." Mack was originally from Baton Rouge Louisiana, though he seems to have moved around a lot, including stints in Tahoe casinos and lounges... I believe this was his first album.


<! - looks like his first: songs are almost all covers, Label: LRSV Catalog ID: M 4695 - "The Snake" quoted by Donald Trump in 2016 as part of his anti-immigration campaign >
J. J. Mack "It's A Long Road Home" (1976-?) (LP)
(Produced by Bob Stone & J. J. Mack) <! and "Flores" >
This is a pretty swell album of loose, rugged swamp-pop/white country/frat rock soul solidily in the style of John Fogerty and Tony Joe White. J. J. Mack wasn't a tremendously accomplished musician, but he has an amiable presence and this is a solid set overall, mainly packed with cover songs, but also featuring a couple of originals, including the title track, which is a really nice song, as well as the funky, Tony Joe White-ish "It Ain't No Big Thing." He also plays stuff like "Proud Mary," Chuck Berry's "Memphis," and Hank Williams' "Jambalaya." I think for me the album highlight in his version of Kenny Loggins' "Danny's Song," which is performed in a lazy, chunky bar-band style which completely and unexpectedly reframes the song into a rugged southern rock context while still keeping its original sweetness and down-to-earth sentimentality. This record feels very authentic -- a snapshot of a local singer keeping true to his roots. Worth a spin!


<! - no ASIN 07/12/16 - #LBS-ST-5076 >
J. J. Mack "You Can Make It Dancin' " (Salsoul Records, 1979) (LP)


(Produced by Bill Scheniman)
Hard to imagine a more unlikely transition, from the laid-back, bar-band Southern rock of his previous album to the redneck/frat rock disco of this album, which was recorded for the nationally-known, New York-based Salsoul label. Recorded just as the disco bubble burst, this one is definitely an oddity, and while it's not the rough-cut twang he did so well, you still gotta give Mack credit for just "going for it," as they used to say. This includes a disco version of "Hang On Sloopy," which was released as a single... it's a terrible rendition, but I'm sure it has its fans.


<! - disco! http://www.jjmack.com/ >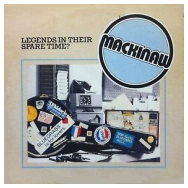 Mackinaw "Legends In Their Spare Time" (GDS, 1979) (LP)


A country-funk-grass band from Morton, Illinois with lively covers of songs from various alt-country types, as well as originals by bandmember Gary Carroll. Instruments include pedal steel, piano, saxophone and the great John Hartford even plays fiddle on one song! Are you interested now...? A pretty wild set of cover tunes, with material from as far afield as Michael Nesmith, Rusty Wier, Amazing Rhythm Aces and ex-folkie Michael McGinnis, balanced by some more rock-oriented originals from bandmember Gary Carroll... The album's first side is strongest and most country; Side Two opens with a pretty lame novelty song, "Chipmunk Boogie," a lightweight funk-disco track with sped-up, Alvin-esque vocals that I guess was their answer to "Disco Duck," and it closes with a meandering, lead guitar-centric rock snoozer, "Band At The Road House." But the good stuff is good, and worth checking out if you're a twangfan. Much less "bluegrass" than you'd think from looking at the stickers festooning the guitar case on the front cover.
Roger & Janice Maddy "The Place Of My Dreams" (Voyager, 1979) (LP)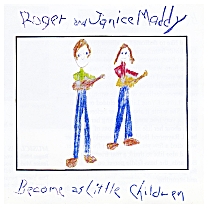 Roger & Janice Maddy "Become As Little Children" (SPBGMA/John's Recording Studio, 1980) (LP)


(Produced by Maurice Killenbeck) <! engineer >
A real gem. This independently-released set of sweet, melodic old-timey/bluegrass tunes features the husband-wife duo of Janice and Roger Maddy who, as far as I can tell were originally from Washington state (where this album was recorded) but moved to Iowa to be closer to family, and where they performed regularly at folk and bluegrass festivals. They dig deep into the sweeter side of the music, with a heartfelt sound that fans of Jim & Jesse, the Stanley Brothers and the Blue Sky Boys should appreciate. To my ears, she had the more rural-sounding voice, although they harmonized nicely and their repertoire is perfect. Most of the songs are covers or traditional material, including a nice version of Don Helms' "Sweet Little Miss Blue Eyes," and the Maddys add a few new songs to the genre, including the sentimental "Memories Of Mother," which they co-wrote, and two more that are credited to Rober Maddy, and one track, "Dakota Jane," that was composed by their fiddler, Craig Keene. The picking and fiddling is quite good, including some slick licks from banjoist Dan Young, although this isn't really the drag-racing kind of bluegrass, but rather the more sentimental, old-fashioned style... Which, by the way, I totally love. This album is definitely worth looking for!


<! liner notes mention a festival in 1980 >
Roger & Janice Maddy "Become As Little Children" (CD Baby, 2003)


Though I discovered the Maddys on vinyl, I was surprised -- and quite pleased -- to see that this old stuff is also available on CD. This disc includes the music from both of the albums above, Become As Little Children and The Place Of My Dreams. Sweet!
Bill Madison "Sunday Mornin' Hayride" (Saloon Records, 1973)



Authentic spaced-out, meandering, longhaired, hippie folk music from a New Hampshire-based troubadour who mixed blues-based acoustic picking with a bit of country-flavored pedal steel and whatnot. The songwriting doesn't seem super-focussed, but the album oozes authenticity... After this album came out, Madison started a country-rock group called Them Fargo Bros... and while the band never put out an album(?) they toured widely over the next decade or so.


<! - from Epping, NH - w/ Ken Girard & Charlie Bechler >
Liz Madison "Doin' Time: Live!" (Treehouse Records, 1978-?) (LP)
A country gal from Indianoplis, Indiana going the Johnny Cash route with a prison concert recorded live at the nearby Pendleton Reformatory. The set list was all cover songs, including both country and pop numbers such as "Poor Poor Pitiful Me," "You Light Up My Life," "I Got The Music In Me," a couple of Fleetwood Mac songs, Dolly Parton's "Two Doors Down," and "Don't It Make My Brown Eyes Blue." She also covers one by Kenny (Sauron) Rogers, but it was the 'Seventies, so we'll forgive her. We have to. Oh, and there's also a version of Johnny Cash's "Folsom Prison Blues" -- of course!


<! - no ASIN 07/15/15 (Dolly Parton, Kenny Rogers, Johnny Cash) and pop covers (Fleetwood Mac, Warren Zevon) SINGLES: IF I COULD GO BACK/TOO MANY PLAYTHINGS (MGB #1101) bring home the bacon/This Man (Jem Records, 1971) produced by Jim Gibson >
Maffitt/Davies "The Rise And Fall Of Honesty" (Capitol, 1968) (CD)

Maffitt & Davies "October In Oxnard" (Mal Records, 1978) (LP)


(Produced by Kin Vassy)
Yeesh. Ten years after their debut, the Southern California acoustic duo of Clark Maffitt and Brian Davies was still chugging along, but sounding just a little too earnest-folkie for me... Well, actually, way too earnest-folkie for me. A couple of fun songs on here, like the Tom Lehrer-y title track and maybe their cover of Paul Siebel's "Louise," but most of this album is dreadfully serious and lofty, including the muddled "Tribute To Hank Williams," which tries to project too much existential profundity onto Hank, Sr., and lacks musical punch as a result. Not my cup of tea, although I did like Brian Davies' wistful "Wisconsin," which reminds me of Badger State days as well. Definitely the album highlight.
Mack Magaha "The Dancin' Fiddle Man" (RCA Victor) (LP)


Fiddler Mack Magaha (1929-2003) was a longtime member of the Reno & Smiley bluegrass band, a gig he left in 1964 to join Porter Wagoner's road show, back in the Norma Jean and Dolly Parton years. Along with his gig in the Wagonmasters, Magaha also worked at the Opryland theme park, in one of their many house bands


<! - 1965? >

Mack Magaha "Live With Porter Wagoner" (Fireside Records) (LP)







Mack Magaha & Mark Barnett "Country And Bluegrass Show At The Opry" (MM Records) (LP)



<! - no ASIN 10/15/15 With Mack Magaha, Mark Barnett, Jim Brown and Keith Longbotham... I guess this stage show at Opryland, Nashville, was promoted by Martin Guitar... Selections are: 'ROCKY TOP, BLUE MOON OF KENTUCKY, MISSISSIPPI SQUIRREL REVIVAL, UNCLE PEN, EVERYTHING THAT GLITTERS (IS NOT GOLD), DUELING BANJOES, FOX ON THE RUN, FADED LOVE, COTTON-EYED JOE, THE STREAK, WILD AND BLUE, HONKY TONK MAN" https://en.wikipedia.org/wiki/Mack_Magaha >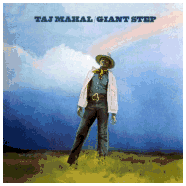 Taj Mahal "Giant Step/De Old Folks At Home" (Columbia, 1969)



(Produced by David Rubinson)
This is one of the signature records of my youth, along with all the Beatles albums, Joni Mitchell and the Stones... A magnificent double album, divided into two part, and electrified "pop" disc and an all-acoustic companion which was probably my main introduction to the rich sounds of Delta blues and other acoustic styles. On the "pop" disc there is, of course, Taj Mahal's slyly magical cover of Carole King's "Take A Giant Step," as well as a jaunty runthrough of Dave Dudley's country trucker classic "Six Days On The Road" and sexy blues grooves like "You're Gonna Need Somebody On Your Bond" and "Good Morning Little Schoolgirl," all of which were staples of 1970s "free form" radio. The early '70s were a peak time for Mahal, and his presence on the hippie music scene was unique, for his mix of styles and cheerful, larger-than-life personality. A more modern remaster of Giant Step is certainly long overdue, but no matter what format you discover this album in, it'll be a joyful revelation.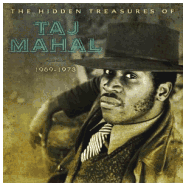 Taj Mahal "The Hidden Treasures Of Taj Mahal: 1969-1973" (Sony Legacy, 2012)



(Produced by David Rubinson, Jerry Rappaport & Taj Mahal)
This 2-CD odds/ends/outtakes collection draws on the same era as Giant Step, and it is a potent set of groovy, compelling material that will remind old fans of what an amazing musician this guy was... Youngsters will get a lot out of it, too: if you're into those funky jug band/old-timey tunes from the Carolina Chocolate Drops, this guy is their spiritual and musical granddaddy. Disc One unearths a dozen studio session gems featuring the same band that backed Taj on his albums, with alternate versions of beloved oldies, while Disc Two presents a full concert at the Royal Albert Hall in 1970. The live material tilts towards more upbeat, rock-oriented party material, "boogie rock," they called it at the time, while the studio tracks reveal Mahal's true genius, his visionary balance between acoustic roots music and modern, hippie-era pop -- most notably his use of the bright tones of a dobro guitar as a lead instrument in an electrified music mix. Listening back, I am struck by how much he managed to bypass rock'n'roll altogether, instead fusing deep-roots acoustic music with smouldering soul and serious funk. There are, to be sure, some spaced-out jam-band excesses, but in a good way: the smoky, erotic groove of "Yan-Nah Mama-Loo" and the sizzling, butt-shaking rhythm of "Chainey Do," are pure gold. The tracks at the end of the first disc were produced by New Orleans soul pioneer Allen Toussaint; the best of these is an experimental psychedelic banjo/wah-wah jam on the Appalachian oldie, "Shady Grove," which adds some unexpected twists to of this old-timey chestnut. Perhaps the best news of all is that this album is the herald of a reissue series that will include all of Taj Mahal's old Columbia albums... and a modern remaster of Giant Step is certainly long overdue. I'm looking forward to days to come!
Bruce Mahan "Cancel The Ransom... I Escaped" (Pas, 1983) (LP)


An all-original set of alterna-twang from San Antonio,Texas, with backing by The Walker Colt Band...
Larry Mahan "King Of The Rodeo" (Warner, 1976) (LP)


(Produced by Snuff Garrett & Steve Dorff)
A fine novelty offering by six-time National Rodeo champion Larry Mahan, who didn't have a tremendous voice or anything, but still had the charisma and affability to carry these tunes and make 'em work. Includes a few great half-recited novelty tunes that might fit well on a Dr. Demento show: "Stunt Man," which laments the hardships of the Hollywood life, "Ha Ha," which sings the praises of getting bloodied up in dumb-ass barroom brawls, and "Rosie's Palace Of Pure Love And Fingertip Massage," which tells the tale of two drunk cowboys getting scammed at a Los Angeles brothel. They don't make records like this anymore. Snuff Garrett co-produced this disc, and some of the songs bear the stamp of his orchestral cowboy aproach. Yeeee-hawhawhaw.


<! - born in Oregon >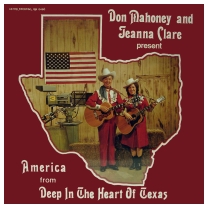 Don Mahoney & Jeanna Clare "America From Deep In The Heart Of Texas" (Astro Records, 1980) (LP)
(Produced by Mark Charron)
This album features middle-aged couple singing western oldies, stuff like "Home On The Range," "Indian Love Call" and "There's An Empty Cot in The Bunkhouse," along with some country oldies and patriotic tunes.


<! - #DM-0480 - no ASIN 08/20/15 >

Main Street Opry "Lake Of The Ozarks: We Make Memories" (197-?) (LP)
A souvenir album from the Main Street Music Hall, one of the numerous country-themed shows in the Branson, Missouri area... Not sure who was on this album, or when it came out, though it's definitely a '70s kinda album.


<! - no ASIN 06/02/16 >

Main Street Opry "Lake Of The Ozarks: The Tradition Continues" (History Records, 198-?) (LP)



<! - #HLPS-2009 - no ASIN 11/14/17 - includes the patriotic anthem, "I Wouldn't Trade America (For The Rest Of The World)" - looks early '80s >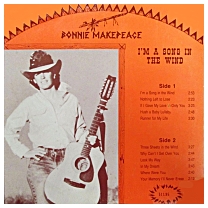 Bonnie Makepeace "I'm A Song In The Wind" (LP)
I could find very little information about this 12-string strummin' gal or about this album, which I believe was her only record. She was originally from Canadaigua, New York, and played there from the mid-1970s to at least the mid-'80s, playing at rodeos and county fairs, as well as venues such as the Lakeview Inn and the California Ranch nightclub. She sang traditional folk and country songs, but was also a prolific songwriter, copyrighting over a hundred songs during her career. She may have moved to Wyoming by the time this record was made, though, again, it's hard to pin down much information about the album itself.


<! 1984: described as from Canadaigua "...Cheyenne, Wyoming featuring a great mix of folk and outlaw country from this lady outlaw" - no info online(?) - no ASIN 07/27/15 http://hschistory.org/museumstore/ - apparently living in Thermopolis - making glass jewelry in 2000s >

Don Malena "City Boy (197-?) (LP)
(Produced by Don Malena & Scott Seely)
A little bit of a mystery disc here... Singer Don Malena grew up around Bakersfield, California and played in country bands at local dives, most notably with the Bill Woods Band at a joint called the Blackboard Club. Somewhere along the way he tapped into the LA-based Accent label, which moved from pop and easy-listening into a more country-oriented repertoire sometime in the late 'Sixties. Malena released a string of singles on Accent, capped off by this album, which has an early 'Seventies look. (A version of John Rostill's "Let Me Be There" places it at least from 1973, and judging from Malena's "look" on the cover I'd guess this is from 1973-74, or thereabouts.) Anyway, no hits here, among the cover songs and multiple Don Malena compositions, although he did crack the charts over a decade later, with a trio of (very) poppy, very Back Forty country singles on Comstock Records, circa 1986-88. Despite his bland pop leanings later in life, Malena did show real country roots in his earlier work, including some tracks where he gives a pretty decent impersonation of Merle Haggard.


<! - #ACS-5080 - no ASIN - (played with Bakersfield bands, according to the liner notes) - sings like Merle Haggard, at least on some singles - a string of singles in the '80s, on Accent and Comstock, including a few Back-Forty "hits" around 1986-88 - big jump in DC Accent discography - this # omitted - includes "Me And Bobby McGee" (Roger Miller version, 1969) >
Ray Malus "Country Banquet" (Moebius Records) (LP)


(Produced by Les Gardner)
A New York City native, singer Ray Malus headed out West and did nightclub gigs in LA for several years, with a set list that included a fair amount of country stuff. This album, which features Malus on keyboards and producer Les Gardner on pedal steel, includes a couple of Kris Kristofferson covers, along with '70s hits like "Margaritaville," "Games People Play," and the Jim Reeves oldie "He'll Have To Go."


<! http://raymalus.com x-ray@roadrunner.com >
Ray Malus "Requestfully Yours" (Moebius Records) (LP)





<! >

Ray Malus "Portrait" (Moebius Records) (LP)
Includes his original song, "Hello God (This Is America Calling)".


<! - #MR-1003 - no ASIN 03/02/17 "HELLO GOD (THIS IS AMERICA CALLING), DARLIN', DIXIE, ME AND BOBBY MCGEE, YOU CAN'T GET THERE FROM HERE, STRANGER IN PARADISE, MY WAY, BABY WHAT YA WANT ME TO DO?, THE PROPHET, MEDLEY: SUNRISE SUNSET/ HAVA NAGILA/ EXODUS" > <! Mama's Pride - rock group - someone's backing band >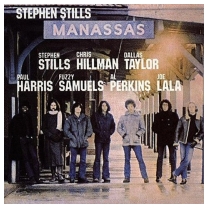 Manassas "Manassas" (Atlantic, 1972)



(Produced by Stephen Stills, Chris Hillman & Dallas Taylor)
Although it's rightfully given a place in the history of country-rock, the first album by the Stephen Stills/Chris Hillman-led Manassas kicks off with a strong blues/boogie rock sound, drifting into cosmic rock on songs like "How Far," "Both Of Us" and "Move Around" then briefly -- and a little abruptly -- into country songs such as "Colorado," "Fallen Eagle" and "Jesus Gave Love Away For Free." Stills is clearly the guiding force here, bringing into clearer focus the subtle Latino-Carribean soft-rock groove that would define many of the later CSN hits of the decade... The country stuff features some swell pedal steel by Al Perkins and fairly salty fiddle as well (courtesy of Byron Berline, I believe...) This double LP offers only a handful of true twang tunes for country fans, but they work well in a country-rock mix, and as a classic dino-rock hippie album, this holds up pretty well. Definitely one of Stephen Stills' finest moments.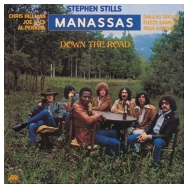 Manassas "Down The Road" (Atlantic, 1973)



(Produced by Stephen Stills, Chris Hillman & Dallas Taylor)
This disc was more groove-oriented, and perhaps a bit more druggy and sluggish as well, with Stills sliding into lethargic blues-funk riffs and, more interesting, returning to the groovy Latin-rock of earlier albums. (On "Pensamiento," Al Perkins adds some cool pedal steel licks to the solid salsa arrangement, an experimental touch and a lively track that are highlights of an fairly mundane album. For twangfans, there are a couple of country numbers, the spacy "So Many Times" and the aggressively philospohical "Do You Remember The Americans," an uptempo, bluegrassy number reminiscent of the late '60s Byrds. Not the greatest record ever (the rock-funk stuff is kind of morose and depressing) but there are a few tracks worth checking out. After this, the band broke up -- Chris Hillman had Stills had bigger fish to fry and may have realized that the harmonies with Crosby and Nash were simply better than anything else he was likely to put together with other rockers at the time.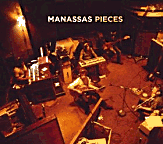 Manassas "Pieces" (Rhino/Eyewall, 2009)



(Produced by Howard Albert, Ron Albert & Stephen Stills)
I suppose, technically, this band -- which featured ex-Byrd Chris Hillman and Crosby Stills & Nash-er Stephen Stills -- counts as a "country rock" forerunner but perhaps it fits more comfortably in a folk-rock/classic rock bracket, of a piece with Stephen Stills' other solo work and his CSN/CSNY years. This album gathers outtakes and alternate versions from the band's brief, 1971-73 lifespan. To be sure, there are some twangy tunes, notably the pedal steel-drenched demo of "Like A Fox" (with Bonnie Raitt singing in the backup chorus!) and covers of "Panhandle Rag," Bill Monroe's "Uncle Pen" and the Joe Maphis classic, "Dim Lights, Thick Smoke And Loud, Loud Music," as well as some funky rock riffs and a bit of Stills' Latin American flair as well. If you're a Stills/hippie soul fan, you'll want to check this one out.
Irlene Mandrell "Texersize" (Panda Productions, 1983) (LP)


(Produced by Andy Murphy)
Geez, really? A Lone Star line-dancing aerobics album? Well, sure, why not? What the heck. And, yes, Irlene Mandrell is actually the younger sister of Barbara and Louise... She appears appropriately svelte on the front cover of this album, while the gatefold obligingly wraps around to display her pert heinie and well-toned gams on the back, as well as a pair of rad-looking red cowgal boots, complete with high heels and decoratve spurs. (Lesson Three on Side Two tells you how to work out while wearing them...) And while you may laugh, this album is packed with top Texas talent, including steel player Jimmy Day, fiddler Danny Levin, Asleep At The Wheel's Ray Benson (doing some square dance calls!) and even indie twangster Kimmie Rhodes, singing in the chorus. So bust out your chaps, and feel the burn! Yee-haw!!


<! - was arranger Carl Dean related to bandleader Al Dean? >
Happy Mann & The Country Squires "Fairways Lounge Presents..." (Mark Records, 1970-?) (LP)
(Produced by Vern Batt)
Pure lounge-band country by a band from Buffalo, New York... Bandleader Happy Mann had a regionally successful band from the late 1950s through the '60s and beyond. I'm guessing this album -- which features backing by a bunch of younger guys -- came out around 1970, since it includes covers of "Statue Of A Fool" and "Proud Mary" which both were hits in 1969. There's one Mann original on here, the novelty-oriented "Coupon Song," though mostly this was a honkytonk/country ballads oriented set. Mann also cut some square dance singles, though this album's a real-deal country record.


<! - #MC-5862 Orange Blossom Special -- I didn't jump the fence -- Ghost riders in the sky -- Sweethearts in Heaven -- Night life -- Sally was a good old girl -- Statue of a fool -- Proud Mary -- Coupon song -- She's got to be a saint ; Finale. - 1969/1970?? - Mark label in Clarence, New York - no ASIN 06/30/15 - also did a square dancing single, "Lucky Lucky Me" on Niagra label http://www.edbentleymusic.com/bio/ >

Toney Mann "Just Plain Country" (Artemiss Records, 197-??) (LP)
A super-indie album from a middle-aged guy from Idaho... This looks like all original material, including novelty numbers such as "Save This Fool A Stool," "Stool 24," and "Pappy's Puppy Love," along with regional pride tunes like "Elk City" and "Beautiful Idaho." This one's a real mystery, though, with no liner notes on the back, and no information about the musicians, etc. Toney A. Mann (1923-2005) was something of a roustabout -- born in Missouri, he headed west in the late '50s, did construction work in California before moving all through the high plains states, working various jobs while making a go of it as a musician. In the late '70s he settled down in Rapid City, SD married, and then moved again to Montana and then to Marmarth, North Dakota, which he called home for the rest of his life. I'm not sure where he was living when he cut this album (though Idaho seems a good bet, considering the two songs) Also not sure when, exactly, it was made -- I'm guessing the early 1970s, though more concrete information is always welcome.


<! - no ASIN 09/27/16 - back cover no text, no info - co-wrote with Joe Pearson >

Jim Manning "...Sings For Charity" (Ripcord Records, 1976) (LP)


(Produced by Gene Breeden & Ray Eldred)
One of the few Ripcord records that we've got a firm release date for -- an April, 1976 show notice in a local paper mentioned its recent release -- this is also a slightly mellower, more folk-oriented album. Washington native Jim Manning wrote three of the songs on this disc, including "Just One More Time," "Sweet Leander" and "For Charity," which was dedicated to his daughter. (He later wrote another song for his second girl, "Mandy.") The album also includes covers of '70s hits such as "Rhinestone Cowboy," "Mr. Bojangles," Jim Croce's "Bad Bad Leroy Brown," Kris Kristofferson's "For The Good Times," and even Erroll Garner's "Misty."


<! - #1016 >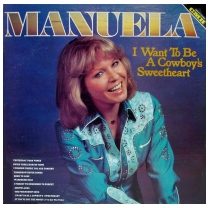 Manuela "I Want To Be A Cowboy's Sweetheart" (CMH, 1977) (LP)


(Produced by Martin Haerle, John Wagner & Jack Linnemann)
I'm not sure what her last name was, but despite being a young'un, Manuela was certainly devoted to traditional, old-school country sounds of bygone years... To start with, there's her version of the title track, a cowgal classic by Patsy Montana, along with other oldies such as "Born To Lose," "If You've Got The Money (I've Got The Time)" and "I Forgot To Remember To Forget." This album was partly recorded in Nashville, and partly at John Wagner's studio in Albuquerque, but it certainly shows a devotion to a style of twang that came decades earlier... Not all western stuff, by any means, but a nice echo of the country styles of the 1930s, '40s and '50s.


<! >
Jody Maphis & Joe Maphis "Guitaration Gap" (Chart Records, 1971) (LP)


This all-instrumental outing was the first album to spotlight Jody Maphis, the teenage son of guitar whiz, Joe Maphis. Originally a West Coaster, Jody was influenced by the California country sound his dad pioneered, as well as the Bakersfield twang of Buck Owens and his compatriots, and he went on to be a prolific studio musician in the Nashville scene. As promised, this set of father-son duets bridges the "gap" between musical eras, with plenty of Joe's flashy old-school superpickin' matched by vigorous rock arrangements that represent the contemporary hippie/country-rock scene. They cover some hits, like James Taylor's "Fire And Rain" and John Fogarty's "Lookin' Out My Back Door," while also tipping their hats towards the Chart label's biggest star, Lynn Anderson, with covers of a couple of her early hits. Jody Maphis had already been playing guitar in Earl Scruggs' progressive country-grass band, and pays tribute to his boss in "Scruggin' It," one of several lively, dynamic originals -- also notable is the swingin' title track, where licks are swapped on pretty much every country instrument you can imagine. Fun stuff!


<! - #CHS-1042 - Producer not listed >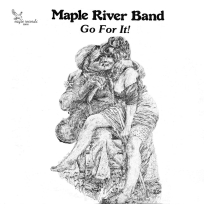 The Maple River Band "Go For It!" (Eagle Records, 1980)


(Produced by Lyndon Bartell, Steve Tryhus, Ralph Bailey & Larry Cooper)
This humble folk-country foursome from Good Thunder, Minnesota mostly recorded original songs with a few well-chosen covers, such as John Prine's "Whistle And Fish" and The Louvin Brothers' "If I Could Only Win Your Love." The group had mixed male-female vocals, with fiddler Patti Selsvold Tryhus indulging in some Emmylou-esque country crooning (with a slight Judy Collins folkie hangover) while the guys stick to a more old-timey/twangtune style... This album has a nice country feel, though it's a little under-produced: some of these original songs sound pretty thin, and might have had more impact with a richer mix, as it is the album, has an authentic feel though it doesn't really wow you. (It's possible, though, that the tracks sound better on the CD reissue... I only have the old LP...) Still, if you're looking for mellow, hippie DIY twang, this disc is certainly worth a spin.


<! Americana/Roots music from Minnesota (near Mankato). CD re-issue, orignally issued in 1980! 10 tracks: 1 LeRoy's Barn 2 Whistle & Fish 3 Ramblin Boy 4 C C Rider 5 Old Folksingers 6 If I Could Only Win Your Love 7 Rain Song 8 Chicken Coop Scoot 9 Northern Lights 10 Alcohol >

Nancy Tabb Marcantel "Ma Louisiane" (Swallow Records, 197--?) (LP)


The first album by Nancy Tabb Marcantel, who has since become one of Louisiana's most prominent cajun-country singers. The set list is mainly of country and pop hits given a Acadian French update by lyricist James Domengeaux... Thus, Tony Orlando's "Tie A Yellow Ribbon" becomes "Pends Un Ruban Jaune," and "For The Good Times" morphs into "Pour Les Bons Temps." Other adaptations include "Petit Oiseau" ("Snowbird"), "Avec Toi" ("Let Me Be There"), and "Ma Louisiane" ("Take Me Home Country Roads").


<! "...This is Nancy Tabb Marcantel's first album and it bridges the gaps between countries and generations. It contains Louisiana French adaptations of hit songs from France, Canada, and the US.. These are songs which have universal appeal. I guarantee you'll like them... As written by James Domengeaux President of the Council for the Developement of French in Louisiana (CODOFIL).... Songs Side 1.. Je Vais T'Aimer Toujours (I can't stop loving you), Avec Toi (Let me be there), La Mer (Beyond the Sea), Mon Pays Bleu (Durham Town The Leaving), Pends Un Ruban Jaune (Tie a Yellow Ribbon)... Side II... Pour Les Bons Temps (For the Good Times), Petit Oiseau (Snowbird), Et Puis Tu Peux Me Dire Adieu (Then You Can Tell Me Goodbye), Ma Louisiane (Take Me Home Country Roads),,,, Dans Les Rangs De Coton (Cotton Rows)." >

Nancy Tabb Marcantel "Lagniappe" (Swallow Records, 1976) (LP)


(Produced by Greg Marcantel, Fred Soleil & Joe Avant, Jr.)
Louisiana cajun country, in the tradition of Bruce Vin -- mostly French-language stuff, but about a third of the songs are English-language songs, solidily in the mainstream country style. The album was recorded with local musicians and seems to have been a family affair, with Greg Marcantel producing and Peter Marcantel on guitar; bassist Benny Graeff also helped mix the record, with Gary Graeff on guitar. Greg and Peter Marcantel also wrote half the songs on here, and presumably had a hand in translating into French hits by Merle Haggard ("Today I Started Loving You Again" as "La Fin De L'Amour") and Kris Kristofferson ("Help Me Make It Through The Night" transposed into "Aide-Moi A Passer A Nuit") and Hank Cochran ("Enleve-Moi Ce Chagrin," or, "Make The World Go Away.") If you're looking for local, this little jaunt down on the bayou might be for you! All told, Ms. Marcantel has recorded at least ten albums, performing well into the 21st century... but we'll just stick to the '70s stuff for now.
Margaret & The Country Kids "Margaret And The Country Kids" (Artco Records, 1973) (LP)


(Produced by Tom Hartman)
A family band led by Margaret Stewart, a rancher from Cottonwood Falls, Kansas who also was a well-known square dance caller in the Oklahoma-Kansas region. She sings and plays mandolin, with a cast of dozens both backing her up and sharing the spotlight. The album includes songs written by her daughter, Judith Roper ("Granny's Teenage Queen," "It Started From A Dream," "John's Old Sal") and producer Tom Hartman ("Gingerbread Man," "Good Old Country Music," "Down Home"). The group performed at local rodeos and other events, and this album, which was recorded at Associated Recording Artists studio in Oklahoma City, and was written up in Billboard magazine, as part of an overview of the Oklahoma country scene of 1973.


<! - #LPC-107-LD - kids' music? - in BB: November 10, 1973 (Produced by Tom Hartman, Jim _____ & Carl Warren) >

Stuart Margolin "And The Angel Sings" (Warner Brothers Records, 1980) (LP)


(Produced by Jerry Riopelle & Murray MacLeod)
A mostly-country(ish) vanity album by actor Stuart Margolin, who is probably best known for his role as James Garner's sidekick, Angel Martin, on The Rockford Files TV show. Despite what you might think, Margolin was not a complete musical neophyte, and actually had a pretty successful streak as a pop songwriter in the 'Sixties and ealy 'Seventies. He wrote a bunch of stuff with rocker Jerry Riopelle, including Riopelle's outlaw country classic, "Red Ball Texas Flyer," which is included here in a rather frenetic rendition, along with about ten other tunes the pair co-composed. Despite Margolin's musical bona fides, I have to say this album feels like a missed opportunity... It starts out on a strong note, with Margonlin whimsically crooning a lighthearted medley of "Brown Eyed Handsome Man" and "Too Much Monkey Business," dancing around the melodies with a confidence borne out of his acting chops. It's also clear from the get-go that Margolin had a pretty good voice and could really carry a song if he wanted to... But the cheerfulness and bonhomie of this performance intensifies over the course of the album, displacing the potential for more serious musicmaking. This swiftly establishes itself as a party album, and in no small part feels like one of those parties you hear about, but aren't part of yourself. Oh, sure, it's lively and well-produced, and packed with great musicians, notably true-blue Texans such as Johnny Gimble, Eldon Shamblin and Marc Jaco, as well as steel player Herb Remington, fiddler Byron Berline, pop star Jim Messina and of course Jerry Riopelle and various and sundry members of his LA posse... But the flippant, let's-have-a-party vibe becomes distracting, and you quickly find yourself wishing, with all the groovy songs they'd written together, that Margolin and Riopelle might have taken themselves more seriously on a tune or two. This album legitimately fits into the waning years of the outlaw country scene, but it could have been a much stronger offering.


<! - born in Davenport, Iowa >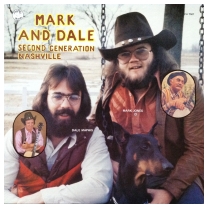 Mark And Dale "Second Generation Nashville" (Flying High, 1978) (LP)


(Produced by Slim Richey & Mark Jones)
That would be Mark Jones and Dale Maphis (1957-1989), the respective sons of country legends Joe Maphis and Grandpa Jones, lookin' pretty darn longhaired and hippied-out. It's a cool record: they each clearly inherited a lot of their dad's talent and personal style, so Jones plays a pretty chunky banjo style and Maphis sure can pick. A bunch of family members are also on this disc, including their moms and dads, as well as a sibling or two, and guest performers that include Steve Scruggs swapping banjo licks on "John Hardy," Marty Stuart playing a lot of lead guitar and singing lead on a version of "Hey Jude" and Ronald White picking mandolin on a version of "Reuben." And of course there are a bunch of Nashville studio pro usual suspects such as Ray Edenton, Gene Wooton and Roy Huskey filling out the sound... A nice, smooth blend of old-timey and old-school country, with just a smidge of new-fangled "progressive" ideas in a few arrangements... Mostly this is down-to-earth, easygoing and quite cheerful... Nothing earthshaking or mindblowing, but a nice, laidback jam session among family and friends. Sadly, Dale Maphis died young at age 31 in a driving accident, after working for several years in bands at the Opryland theme park.
Ben Marney & Homecookin' "Life's A Whole Lot Easier" (Southern Biscuit Records, 1980) (LP)
(Produced by Wolf Stephenson & Ben Marney)
A locals-only project from Jackson, Mississippi, with lots of original material and local pickers. Marney also recorded a few singles for Summit and Playboy Records, though I think this LP was his big one. It's pretty good, overall, thumpy, Waylon-esque, Moe Bandy-ish stuff with some decent novelty numbers and kinda sloppy but ambitious production. Marney covers several outlaw classics, stuff like "Desperado," "Texas When I Die" and Kris Kristofferson's "If You Don't Like Hank Williams," as well as his own "Cowgirls," "Disco Go To Hell," "Jack Daniels" and "Rich And Good Lookin," which is an album highlight. Side One ends with an odd entry, "Outlaws," in which he declares his opposition to the outlaw scene, insisting that his music is just as good as them there outlaw singers, and he doesn't drink or do drugs (though all those beer bottles on the front cover tell a different story...) Anyway, this is a noteworthy album from the era -- the only really bad part are the three tracks showcasing "gal" singer Pat Vivier, particularly "I'm Going Home," a bombastically pretentious, overblown poetical number which is really painful to listen to... On Side Two, Marney's "Circle," a song about his grandmother dying, is also pretty goopy and overdone, but the simpler, twangier stuff that surrounds these tracks mostly makes up for it.


<! - from Mississippi? - distributed by Ardent - no ASIN 11/17/16 >
Ben Marney "Wine, Women And Song" (Southern Biscuit Records, 1981) (LP)


(Produced by Dino Zimmerman)



<! *** - looks good! >
Ben Marney & Homecookin' "Old Outlaws" (Marney Media Group, 2015) (LP)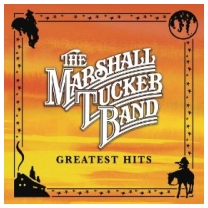 Marshall Tucker Band "Greatest Hits" (Shout Factory, 2011)



I gotta confess, as a true child of the 'Seventies, even I am surprised at how strong a hold South Carolina's finest, the Marshall Tucker Band, still have on me. One of the most commercially successful Southern Rock acts, these guys softened their sound enough to crack the formula to get into the Pop charts, and tunes such as "Fire On The Mountain" and "Can't You See" remain as effective now as they were when they first came out. There's a bunch of stuff they did on the more rock/boogie/groove end of the spectrum that doesn't really do much for me, but I do like their twang tunes, even after all these years. I also like some of their lesser singles and album tracks such as the Jerry Jeff Walker-ish "Desert Skies" and "This Ol' Cowboy," which I remember hearing on the radio, but didn't realize were from MTB... This is a nice sampler of their work, a dozen-plus tracks concentrating on their best years, and a good introduction to one of the best pop-twang bands of the era.


<! 1. Take The Highway 6:12 2. Blue Ridge Mountian Sky 3:36 3. In My Own Way 7:22 4. Fire On The Mountain 3:55 5. Heard It In A Love Song 3:31 6. Ramblin' 5:01 7. Searchin' For A Rainbow (Single Version) 3:05 8. I Should Have Never Started Lovin' You 7:08 9. 24 Hours At A Time 5:00 10. Long Hard Ride (45 Version) 2:50 11. Can't You See (45 Version) 3:20 12. Too Stubborn 3:55 13. This Ol' Cowboy (Single Version) 3:39 14. Desert Skies >
Marshall Tucker Band "Anthology: The First 30 Years" (Shout Factory, 2005)





<! Doug Gray – Lead Vocals, Tambourine Chris Hicks – Lead Guitar and Vocals Clay Cook – Guitar, Pedal Steel Guitar and Vocals Pat Elwood – Bass Guitar and Vocals B.B. Borden – Drums David Muse – Keyboards, Saxophone, Flute and Vocals >
Linda Martell "Color Me Country" (Plantation, 1970)



Oh, the ironies. That one of the first female African-American country stars should have such a humiliatingly obvious album title... And that it came out on the Plantation label, no less. Anyway, with a background singing gospel and soul with her family band in South Carolina, Linda Martell is said to be the first African-American woman to play the Opry... She made a few appearances on Hee Haw in the early '70s, as well... Many years before her country career, she recorded an R&B single with a group called the Anglos... and this album is her legacy as a country gal.


<! Linda Martell "Color Me Country" (Plantation/Real Gone Music, 1970/2014) B000P6LONQ - LP > <! Ebony - March, 1970: https://books.google.com/books?id=vtVJKRwRDLgC&pg=PA66&lpg=PA66&dq=Nashville+Cousins++%22Harper+Valley+PTA%22&source=bl&ots=rWCBxHUcE1&sig=wXEVTJZdSteKBrah2mnJ0Z9rnog&hl=en&sa=X&ved=0ahUKEwitu_-fhNbLAhVG8GMKHWYgBYE4ChDoAQgzMAY#v=onepage&q=Nashville%20Cousins%20%20%22Harper%20Valley%20PTA%22&f=false >

Marty Martel & His Midnight Special Band "On The Road" (Ridgetop Records, 1979-?) (LP)





<! - NL-79 - he covers "Broken Lady," and Larry Gatlin wrote the liner notes... so there's some connection here. - Century 21 Records?? (per AM, though eb listing shows Ridgetop) >

Marty Martel & His Midnight Special Band "If This Is Love" (Ridgetop Records, 19--?) (LP)





<! - #RT 5-01885 A1 Driving Me Out Of My Mind A2 If This Is Love A3 Like You've Never Known Before A4 I Love You A5 We've Got A Hold On Each Other B1 What We Used To Do All Night B2 We Loved Each Other B3 First Step B4 A Little At A Time B5 A Big Change Made In Me >

Marty Martel "Don't Ever Stop Lovin' Me" (Artists Records, 1984-?) (LP)





<! - he also has a bunch of singles, dating back to the Kennedy era - also a bunch of albums: http://countrydiscoghraphy2.blogspot.com/2017/03/marty-martel.html >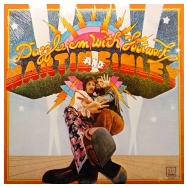 Martin & Finley "Dazzle 'Em With Footwork" (Motown, 1974) (LP)


(Produced by Bob Gaudio)
I'm adding this as a buyer-beware public service, not as a recommendation. It can be hard to tell just looking at the covers with a lot of early '70s albums just how "country" they might be... I had to check this one out because I noticed Lowell George, Carl Jackson and J.D. Maness listed in the studio crew, but as it turns out, I only should have paid attention to one name, producer Bob Gaudio, best known for his work as the keyboardist for the Four Seasons. This is an overblown, top-heavy, self-indulgent and entirely uncompelling '70s pop outing -- yes, there's some banjo and a little slide guitar in there somewhere, but unless you're on the prowl for bad '70s SoCal kitsch, there's really no reason to check this one out.
Bob Martin "Midwest Farm Disaster" (RCA, 1972)


An early classic of the folkie country-poet genre now known as "Americana." Bob Martin was a singer-songwriter from Lowell, Massachusetts who trekked down to Nashville to record his first album, working with the A-list studio pros in the Area Code 615/Barefoot Jerry network, cats like David Briggs, Norbert Putnam and Kenny Buttrey... The results were pretty laid-back, sort of an acoustic saloon-blues cabaret, easily framing Martin's nasal, pinched vocals and providing inobtrusive backing for his rambling, discursive lyrics. There's the same sort of slice-of-life storytelling style later associated with Guy Clark and Nanci Griffith -- nice stuff, although the highly-regarded album didn't sell well, and Martin retreated from the music business a couple of years later. He recorded only sparingly after that, averaging one album per decade, up until the year 2000. This delicate, skillful album is considered his masterpiece, although his later stuff is rewarding as well.


<! https://en.wikipedia.org/wiki/Bob_Martin_%28singer-songwriter%29 http://www.aquariumdrunkard.com/2009/09/23/bob-martin-midwest-farm-disaster/ - from Lowell, MA "...Made at RCA Studios in Nashville with a rhythm section comprised of the regal likes of David Briggs, Norbert Putnam and Kenny Buttrey (misspelled "Butrey"). The cantering first bars of the opening track - stripped-down Nashville Sound a la Saginaw, Michigan or John Wesley Harding announces the intimate aesthetic of those unassailable musicians. Their accompaniment contrasts sharply with the keening rasp of the singer, a voice that reminds me of a cross between John Prine and Willis Alan Ramsey, but especially Ramsey circa his sublime self-titled LP which, as it happens, also was released in 1972." 1. Captain Jesus 2. Third War Rag 3. Mill Town 4. Changes in Me 5. Old Rass 6. Sister Rose and the First Salvation Band 7. Midwest Farm Disaster 8. Frog Dick South Dakota 9. Blind Marie 10. Charlie Zink 11. Deer Island Prison >

Bob Martin "Last Chance Rider" (June Appal Recordings, 1982)





<! other albums: Bob Martin "Last Chance Rider" (June Appal Recordings, 1982) B00XRFTFA6 - no MP3 06/02/16 Bob Martin "The River Turns The Wheel" (xxxxxxxxx, 1992) B00000E7LZ B0012KSRA2 Bob Martin "Next To Nothin' " (Riversong Records, 2000) B0000544DV B0013R624C Bob Martin "Live At The Bull Run" (xxxxxxxxx, 2010) B004H1Z4PY B004HLIK5U >

The Martin Brothers "Songs That Made Bros. Famous" (Erin Recordings, 19--?) (LP)
(Produced by Rudy Callicutt)
A tribute to the "brother harmony" sound of the Everly Brothers and the Louvins, with classic songs performed by Jay W. Martin and his brother Joey, a duo from Fairfax, Virginia, backed by their band the Starlighters. Not a lot of info about these guys, though according to the liner notes they had been playing with the Starlighters at local venues for about eight years before cutting this disc. This looks hella cool, but unfortunately the copy I saw at my local Record Hut was completely thrashed, so I had to pass on it. The Martin Brothers apparently recorded at least one single as well, with two tracks included on the VIRGINIA ROCK A BILLY AND COUNTRY compilation album released by White Label Records, in Holland.


<! - #STE-1000-LP - no ASIN 06/20/18 - comp ASIN = B07C63M69J - bandmembers not named - pix - unable to find much info online - a show notice in a local paper c. August, 1970 - steel player was possibly Pete Finney, who tells a story about backing them at a club called Crossroads: https://bb.steelguitarforum.com/viewtopic.php?p=1488859&sid=68a93e9032560406ca4eaf6f3540c78b >
Buzz Martin "Where There Walks A Logger, There Walks A Man" (Ripcord, 1968) (LP)





<! SLP-001 - date per PF >
Buzz Martin "A Logger's Reward" (Ripcord, 1969) (LP)


(Produced by Bob Gibson & Rick Keefer)



<! SLP-002 - date per PF; AM listing says 1970 >
Buzz Martin "A Logger Finds An Opening" (Ripcord, 1970) (LP) *





<! - #SLP-003 - date per PF >
Buzz Martin "The Old Time Logger: A Vanishing Breed Of Man" (Ripcord, 1971) (LP)





<! - #SLP-004 - date per PF >
Buzz Martin "The Singing Logger" (Ranwood, 1974) (LP)





<! Butterin' Up Biscuit (B. Martin) Raybuzz Music 2:35 Retired Song (B. Martin) Logger Music 2:39 Bigfoot (B. Martin) Logger Music 2:16 Always Plenty of Water (B. Martin) Logger Music 2:30 Calamity Train (J. Smith) CWB, Inc. 2:44 I See Men as Trees Walking (J. Cash) House of Cash / Fox Fanfare 3:26 SIDE 2: Hillbilly Heart (P. Graves) Cork Boot Music 2:05 Dump Truck Drivers (B. Martin) Logger Music 2:20 My Growing Up Years (B. Martin) Logger Music 2:11 Too Many Taverns (P. Graves) Cork Boot Music 3:06 Snoos Song (B. Martin) Logger Music 1:56 >
Buzz Martin "Solid Gold" (Ripcord, 1975) (LP) *



<! - #1025 >
Buzz Martin "...And The Chips Off The Old Block" (Ripcord, 1976) (LP)



<! "...The Singing Logger," Buzz Martin was the poet laureate of the timber industry, exploring through song the trials and tribulations of the brave men who risk life and limb working the forests of the Pacific Northwest. He was born Lloyd Earl Martin in a tent outside of Coon Holler, OR, on September 15, 1928. A cataract condition left him blind at age 13 and he was sent to the Oregon State School for the Blind, where he began his musical education. An experimental surgical procedure later restored Martin's sight, but in the interim he lost both of his parents, so he spent the remainder of his childhood in the care of older sister Nellie, learning the logging trade from her husband Bill Woolsey, a self-taught musical instrument maker who handcrafted his own guitars, fiddles, and dulcimers. Despite growing up without electricity, Martin occasionally tuned into broadcasts of the Grand Ole Opry via battery-powered radio, and eventually began writing his own country songs as respite from a series of logging jobs including cutter, high climber, and whistle punk. In time he was regularly performing at logging camps and local dances, building a repertoire of original songs that vividly captured the demands and dangers of the timber life. In 1963 Martin appeared on country singer Buddy Simmons' Portland-area television program Channel 2 Hoedown, so impressing Simmons that he later helped land Martin a record deal. The single "Whistle Punk Pete"/"Sick of Settin' Chokers" followed on Lavender Records in 1967. A year later Martin issued his debut LP, Where There Walks a Logger There Walks a Man, the first of six full-length releases on the Ripcord label, including A Loggers Reward, A Logger Finds an Opening, and The Old-Time Logger: A Vanishing Breed of Man. He also toured regularly with the support of the Chips Off the Old Block, a family band comprising his children and their spouses, and in 1972 appeared on Johnny Cash's network television show, an experience that inspired the song "The Man at the Top Reached Clear to the Bottom to Give This Logger a Helping Hand." Martin also headlined Disneyland in 1973, and three years later was selected by the Smithsonian Institute to represent Oregon at its bicentennial Festival of American Folk Life. Martin relocated to Alaska in 1980 in search of new logging opportunities, and continued writing and performing music until his death in a hunting accident on August 1, 1983; son Steve Martin later issued the CD Where There Walks a Logger: A Tribute to My Dad Buzz Martin." >
Candy Martin "Meet Candy Martin: The Man With A Thousand Voices" (Ripcord/Vanco, 1976) (LP)
Hailing from from Vancouver, Washington, singer Candy Martin specialized in celebrity imitations... This album had one side of original songs, while the other is a medley of imitations of various country stars -- Webb Pierce, Roy Acuff, et. al. Apparently he made an appearance on Hee Haw sometime before this album came out...


<! - #SLP-1101 - blind singer - advert from Fairbanks Daily News-Miner 08/28/76: "..."CANDY MARTIN "The man with a Thousand Voices and a Million Friends" Candy Martin has just completed a tour of the Northwest promoting his new album "Meet Candy Martin". He has appeared recently on the "Hee Haw" TV show and also with several "Grand Ol Opry" stars such as Marty Robbins, Ernest Tubb, Dave Dudley, Buck Owens, and many others. He has been voted the most outstanding handicapped entertainer in the Northwest by the President." > <! Dewey Martin?? >

Jim Martin "Renegade" (Sunbelt, 1984) (LP)


(Produced by Larry Lawrence & Jim Martin)
A 6-song EP from this Texas artist...
Johnny Martin "Lay Back Easy Feeling" (History Records, 197-?) (LP)
(Produced by Johnny Martin & Brad Edwards)
I try not to make a habit of making fun of records and artists just for sheer badness, but I have to say, despite the promising album art of the bearded, grinning Mr. Martin reclining in a field of flowers tilting his cowboy hat at a rakish angle, this is a pretty astonishingly bad record. There is some twang, but not enough, and while a couple of tracks make it to near-classic novelty status (like "Stand In Line" and the super-clunky civil-rights-for-Native-Americans song, "Leather Boots And Moccasins") many are just plain awful, and Martin emerges as a vanity-label artist who maybe just didn't know when to quit. Although I don't approve of such things, this is an album best appreciated by folks who get their kicks bathing in the ironies of faux-loving bad records, with Martin appearing as sort of a country music Mrs. Miller. Recorded at the AudioLoft Studios in Macks Creek, Missouri, this is one of several albums on the History label -- anyone know more about this outfit? I think there may have been some connection to nearby Branson, though I'm not totally sure. No release date, either, but I'm guessing around 1976-78.


<! - year? (no release date) >
Johnny Martin "Talk About Lonesome" (Marlew Records, 197-?) (LP)


(Produced by Steve Lewis)



<! - #113 - same guy? dunno - his songs published under Marlew Publishing - album appears to be a songwriters demo - Martin plays bass; wrote several of the songs - thanks Jody Miller in the liner notes - Terry Miller plays guitar and bass - was he related to Jody Miller? (no, I guess not...) - Yvonne Miller, vocals - engineers: Terry Miller, Charlie Coe and Bill Truitt - recorded at Studio Eight, in Boise, Idaho - no date - 1970s >
Marty Martin "...Sings Country Music And Stuff Like That" (American Heritage Music Corporation, 19--?) (LP)


(Produced by Don Cederstrom)
Lecil T. ("Marty") Martin (1931-1999) was a country music DJ on radio station KGEM, in Boise, Idaho... He did on-air comedy bits and his sense of humor is refelcted in this album, which includes lots of original(?) material, such as "I Hope Your World Don't End," "River Thru Reno," "Was It All In Fun," and "The Speed Limit's Thirty." Oh, and he also recorded a song called "Boxcar Willie," which is the name he switched to for his musical career, which took off in the 1970s and culminated in a long-running TV mailorder campaign and a permanent residency Branson, Missouri. This was his first album, recorded in the early 'Seventies, when he was living in Idaho... He's backed by some local talent, including Glen Smith (steel guitar) Jerry Jackson (bass) and Curt Doolin (lead guitar) and Alice Krahn and Robert Strong on drums. The birth of a legend!


<! - # - late '60s? early '70s? - was this actually Boxcar Willie?? https://en.wikipedia.org/wiki/Boxcar_Willie >
Marv Martin "Leavin' Is The Easy Thing To Do" (Fox Fire Records, 1979) (LP)
(Produced by Jack Powell & Harold Shedd)
A country singer from Battle Creek Michigan, Marvin Lawrence Martin recorded a number of singles and at least one album (although I don't think he was the same Marv Marvin who recorded for the gospel label, Rainbow Records...) He did some sessions in Nashville, but never cracked into the charts and remained a regional artist... He also had a fairly tragic life, spending years in recovery as a result of severe burns sustained when he was young, and passed away in 1982 as a result of cancer. It's possible that this was his only full album -- it's well produced though workmanlike, with an anonymous Nashville studio crew assembled by veteran producer Harold Shedd, backing Martin's rugged, plainspoken vocals, and some of the songs might grow on you... Anyone out there have more information about this fella?


<! Marv Martin "Tell Them" (Rainbow Records, xxxxxx) (LP) B00U8715LI Marv Martin "Gentle Spirit" (Rainbow Records, xxxxxx) (LP) B003MU5AKU - #R-2263 - Rainbow was a gospel label Marv Martin "Lovin' Eyes" (Castle Records, xxxxxx) (LP) B00414TQDI - all the same guy?? other album: "Listen" (?info?) Marvin Lawrence Martin - from Battle Creek, Michigan - died 1982 - Martin had severe burns on his face as a result of a childhood accident. Was in a band called Nashville Express, but he preferred to stay out of the spotlight https://www.reverbnation.com/artist_3076783/bio "...Vocalist' Writer ' National Recording Seasoned Entertainer from Battle Creek Michigan . Recording Star Marv Martin . Grand Productions INC. 17th Avenue south ' Nashville Tennessee. Martin Made recordings with INSCO International sound corporation song LETS DO SOME WALKING , TIME RECORDS song LISTEN at Oak Valley Studio produced by charlie Fields Nashville tn. , SING ME RECORDS song STELLA produced by Gorden Thibideau . Marv recorded at FOX FIRE RECORDS album produced by Jack Powell in 79 music mill studio Nashvile. Marv Martin' his first single release is a trucker's song ' come on big wheels roll. And it sold well. from experience spending part of his life on the road as a truck driver . He recorded enough truck driver songs to complete an album. Marv Martin recorded his original song ( LISTEN ) a song of regret kind of thing . He began writing music and singing in his teens. but avoided the spotlight stayed in the back ground while his band the Nashville Express, performed. Martin and his group were well known in southern Michigan for 20 years. In the 70's Music business encouraged Martin to record his songs. Martin explained his Reluctance because of his scars, the man laughed and told him if he was good the physical problem would only make people remember him. A second recording '' THANK GOD FOR THE DJ'' . Martin then began to except bookings personal appearances . He recorded 2 albums '' LISTEN and LEAVING IS THE EASY THING TO DO '' he planed to record a love song and a gospel album. August of 78 he performed on the Michigan Mall part of the summerama 78 programs. he did it with purpose. Martin life was hard ' he spent 13 years in hospitals ' result of severe burns he suffered as a youngster.) He began to gain respest for life through it all . On stage his love for music and the craft he had brought many fans to his performances. He devoted himself to his art and effortless time to become the country artist he was. In his career Marv reached vast audiences enjoyed by many fans from Michigan and surrounding states. He and his band was in constant demand ' Marv could hold a crowd very well. He has been a singer since he was 14 ' Marv is the only member of his family to follow a music career. Marv spent alot of time doing charitable work for crippled children, most of his shows were benefits to raise money for research & rehabilitation. Marv spent so much time in a hospital as a child, he received a lot of help from organizations . He wanted to give back ' by doing benefit shows, an act of kindness in return. As a result of Marv's recording success ' signing of a management contract with Grand Productions of Nashville Tn. Marv has over come obstacles and pitfalls in his rise to become a major recording star. Sorry to say Marv Martin has passed on ' he died in 1982 from a result of cancer. But his music will live on through family' friends, and fans. Thankyou Marv for your courrage ' kindness and hospitality and the love for counry music. >
Michael J. Martin "Windmill" (MJM/Windmill Productions, 1980)
Rough-and-tumble Texas music from Vietnam veteran Michael J. Martin, who was mostly tackling regular old country music themes here, about girls and trucks, but who later recorded a number of albums dealing with war, military service, and the Vietnam War in particular. But if you just wanna pop the top on a cold one and hear a little twang, this would be the album for you.


<! http://www.michaeljmartinmusic.com " Revised version of early LP. Good ol' Texas music... funny & poignant. Includes: Texas Truck Stop Cafe; Shootin' Stars; A Ride to Amarillo; Texaco Becky; How Can I Get You Off My Mind (...If You Won't Get Off My Face?); Don't Dance with Darlene; Bug; Summertime; Adrianne; and others. - no ASIN 01/01/2015, 06/02/16 >
Paul Martin "Great Country Gold" (Plantation Records, 1978) (LP)





<! - MP3 = B003X3GS9S - 208 available >
Sammy Martin "Mr. Dynamite: Live At The Longbranch Saloon Roadway Inn, Nashville Tennessee" (LP)



<! - no ASIN 03/18/15 - no info on label or date - might be T Records, but the T might stand for something >
Sonny Martin "Live In Nashville, Tenn." (DeVille, 1974) (LP)


(Produced by Robert Price)
I'm not sure if this is the same Sonny Martin as below... Certainly this album is from much earlier. This guy was born George Edward Throckmorton, Jr. and was a protege of country star Red Foley, performing regularly on the Ozark Jubilee. This is an album of country covers, with tunes by Dave Dudley, Merle Haggard and others...


<! - 1975(??) >
Sonny Martin "Live In Concert" (K.S.E. Records, 1984)
(Produced by Robert Price)
A California-based singer, hailing from the Santa Ana/Irvine area. The repertoire is mostly cover songs, with two songs credited to G. Gentry that I think are originals: "Let Me Go To Helen When I Die" and "Mail Me Home To Georgia."
Marty "Introducing Marty" (Choice Records, 197--?) (LP)


(Produced by Gene Breeden)
Another obscuro offering from the Pacific Northwest, recorded at the Ripcord studios. I think this guy's name was actually Thomas A. Martin: there's one song on here credited to that name, "What You Alone Gave Me," a song he had previously recorded as a single in 1973, along with "Since I Bought My Guitar." This version is a re-recording, but it's still the standout among the usual set of bar-band cover songs, stuff by Merle Haggard, Kris Kristofferson, et. al. Marty's backing band, the Drifting Shadows, were from Spanaway, Washington, a tiny town near Tacoma, though Mr. Martin was originally from Charlotte, South Carolina... The Drifting Shadows were apparently really guitarist Hank Little's band, but they backed Martin for this album, with Martin's wife, Bettye, providing backup vocals. For his second record he had a different band, also packed with locals from the Tacoma, Washington twang scene.


<! - #SLP 1001 - liner notes mention 1973 single, but no release date for LP BAND: Hank Little (rhythm guitar - really the band's leader), wife Barb Little on bass, Ron Gaddis (lead guitar) Dave Estes of Woodward, Oklahoma on drums, Bettye Martin backup vocals >
Marty & The Drifting Shadows "Smooth Country" (Choice Records, 197--?) (LP)
(Produced by Maurice Killenbeck)
Another mystery disc, which was recorded at All-World Productions, in Tacoma, Washington... On his second album, Martin sticks mostly to cover songs, with one original from his old drummer Dave Estes ("Easy Does It") and a slew of oldies and '70s hits, stuff by Bob Wills, Jimmie Davis, Charlie Rich, Kris Kristofferson and others, stuff like "Behind Closed Doors," "One Day At A Time," and "Help Me Make It Throught The Night," along with oldies and pop standards such as "You Are My Sunshine," "Chattanooga Shoe Shine Boy" and "Cab Driver." Brand new band, too, with lead guitar by Doyle Woodard and Tacoma legend Ray "Shotgun Red" Hildreth on pedal steel... Marty is pictured on the back, and looks middle-aged, maybe about forty years old, and I'm guessing he didn't have a band or perform live. This album was dedicated to his father, who passed away in August, 1976, and the liner notes were addressed to his mother -- I think he basically made the record for her.


<! - #SLP 1002 1. Easy Does It (Dave Estes) 2, Behind Closed Doors (Kenny Odell) 3. San Antonio Rose (Bob Wills) 4. Honky Tonk (Doggett, Shepher, Scott, Butler) 5. One Day At A Time (Mary J. Wilkin) Side Two 1.Chatanooga Shoeshine Boy (Mary Stone, Jack Stapp) 2. With One Exception (G. Sutton, Bill Sherrill) 3. You Are My Sunshine (Jimmie Davis, Charles Mitchell) 4. Help Me Make It (K. Kristopherson) 5. Cab Driver (Carson Parks) Marty [vocal]; Doyle Woodard [lead guitar]; Paul Driscoll [drums]; Steve Blair [bass guitar]; Shotgun Red [pedal steel] Is that Ray "Shotgun Red" Hildreth? who was bass player in the Bar-K Gang, on Tacoma's KTNT-TV - self-published this book: "From the Cotton Fields To Textile Mills To Country Music" by Shotgun Red Hildreth B0068CBY72 "...Lorraine sang and played bass, her husband "Skip" VanSickle played rhythm guitar and Terry Hildreth son of "Shotgun Red Hildreth" who owned the Cloud Nine at the time played drums. >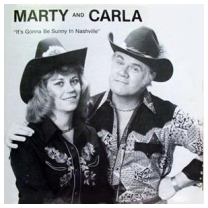 Marty & Carla "It's Gonna Be Sunny In Nashville" (Nevell Music) (LP)


Minnesota-born keyboardist Carla Elliott and singer-comedian Marty Nevers formed a musical duo in 1969, and performed together for over forty years (with Nevers passing away in 2012). I don't think all their stuff was country, but this album definitely had a twangy twist to it, as seen by the cowboy hats on the cover, and songs such as "Rodeo Cowboy," "Country Boy" and the title track. They were married and lived in Minnesota, but would spend half each year in Mesa, Arizona, performing in the Southwest as well.


<! - #E-848 IT'S GONNA BE SUNNY IN NASHVILLE ON THE INSIDE DEAD COUNTRY BOY GARAGE SALE COLLECTOR SORRY SO SORRY RODEO COWBOY WATER, BEST FRIEND TO MAN CHUCK, COWCHIP CHUCKIN' CHAMP FOXY MOXI BILOXI BABY PATCHES IN THE RAIN DID I LET IT ALL PASS BY GOODBYE LINDA THAT LITTLE CHURCH http://www.musicbycarlaelliott.com/albums-for-sale.html >
Bob Marty/Dakota Outlaws "Southern Comfort" (Self-released) (LP)
Singer Bob Marty couldn't quite decide who should be listed as the artist on this one... Should it be under his own name, or under the "band" name Dakota Outlaws? (The distinction being that's what he called the act when he was performing with his wife, Dee, who also plays bass...) As it turned out, he has it both ways, with "Dakota Outlaws" emblazoned on the front cover, and "Bob Marty" persisting on the back and inner label. According to the liner notes, Missouri-born Mr. Marty worked as a traveling performer doing the "supper club trail" in the upper plains states, where he met Dee, who was a native North Dakotan. They settled down in Minot, ND and played together as a duo, cutting this album at some point in the late '70s. The repertoire is all cover songs, tilting heavily towards the contemporary 'Seventies "outlaw" sound -- songs like "Whiskey River," "Put Another Log On The Fire," "I Don't Think Hank Done It This Way" and "I Can Get Off On You." Your basic Waylon & Willie stuff...


<! - no ASIN 05/01/15 - Bob Marty was originally from Missouri >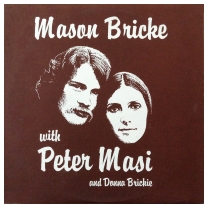 Mason Bricke "...With Peter Masi and Donna Brickie" (Cactus Records, 1976) (LP)


This Arizona band takes its name from a composite of songwriter Peter Masi and singer Donna Bricke, who are joined by pedal steel player Gary Morse... This album is kind of all over the map, a mix of hippie country, starry-eyed folk and iffy acoustic blues. Donna Brickie had a very Judy Collins-y folkie vocal style, which doesn't do much for me, particularly on songs such as her cover of Graham Nash's "Wounded Bird." From a country-lover's perspective, probably the best track on here is the album's opener, "Janie," which has some really groovy pedal steel work, but mostly this is a bit too much in folkie territory for me.
Mason Dixon "Homegrown" (Premier Records, 1987) (LP)


(Produced by Dan Mitchell)
The Texas trio of Jerry Dengler, Frank Gilligan & Rick Henderson flipped the script on the increasingly corporatized world of 1980s Top Country, cracking into the Top 40 with a single off this indie album... They remained a presence on the charts throughout the decade, but even when they were signed to a major label, they ultimately failed to click on the national level...


<! - Southern rock?? http://en.wikipedia.org/wiki/Mason_Dixon_%28band%29 Mason Dixon "Only A Dream Away" (Texas Records, 1983) (LP) B006WFRNN4 Mason Dixon "The Spirit Of Texas" (NLT Records, 1985) (LP) B001P66HH8 Mason Dixon "Homegrown" (Premier Records, 1987) (LP) Mason Dixon "Exception To The Rule" (Capitol-Nashville, 1989) (LP) >

Mason-Dixon Line "Number Hana" (1983) (LP)
Can't tell you much about these fellas, though it looks like they were having fun when they made this record. Plenty of romping, singalong cover songs -- versions of "Louisiana Saturday Night," "Redneck Mother," "Sweet Home Alabama," "On The Road Again," and the like.


<! - #1001 - no ASIN 03/29/17 1. Redneck Mother 2. Louisiana Saturday Night 3. Mamas Don't Let Your Babies Grow Up To Be Soldiers 4. On The Road Again 5. Ode To Korea 1. Miss Lee 2. Sweet Home Alabama 3. Cocaine 4. Whiskey Bent & Hell Bound 5. Mountain Music >

Garrett Rebel Mason "The Best Of Garrett Rebel Mason" (Winchester Records, 19--?) (LP)
(Produced by Kenneth Alexander)
Pretty darn good! A Kentucky lad who served in the Korean War, Garrett Thomas Mason (1930-2003) seems to have moved around a lot in his career. According to the liner notes, he started out singing on the radio in Toledo, Ohio way back in 1949, and following his military service he worked at station WAYZ, in Waynesboro, Virginia. His first record was a 1958 single that featured his own song, "Waiting For My Baby To Come Home," which is also included here. By the time he cut this disc, Mason had settled down in Chambersburg, Pennsylvania and has a local band behind him, The Starlite Playboys, including Junior Black, Harvey Frey and Richard Ott, as well as gal singer Bonnie Lou Sillik, who adds some distinctly hillbilly-sounding vocals on several tracks. Mason sounds an awful lot like Ernest Tubb (only way less lethargic) and delivers solid hard-country performances backed by strong, competent twang, particularly the piercing pedal steel showcased on track after track. The album is full of original material, tunes from several composers all published by Little Jim Music/Jim McCoy Music, along with a light sprinkling of cover songs, such as Hank Locklin's "Send Me The Pillow That You Dream On" and Jerry Chesnut's trucker tune, "Looking At The World Through A Windshield" (which helps date this LP to at least 1968 or later). I'm especially curious about the fiery Ms. Bonnie Lou, who is credited as composer on three songs, more than Mason himself. She started own band, the Majesties, around 1971, was still pubishing songs in '72 and was singing at local events as late as 1975... but did she record elsewhere? Or was this it? Anyway, this record is solid Rust Belt twang... Maybe Rebel Mason wasn't the best at vocal phrasing, but he sure was country. Definitely worth a spin!


<! - #W-1013A - label from Winchester, Virginia OBIT: "...Mr. Mason operated a band called, Rebel Mason and The Swinging Country Band for 40 years. He was a member of the Renegade Cloggers. For many years, Mr. Mason was employed with the Gettysburg Borough Highway Department and Jerry Mills Excavating. Prior to his retirement, Mr. Mason had been employed with the Adams County Head Start..." >


Mason Proffit - see artist discography




Von Mason "Just A Memory" (Phantom Chord, 1984) (LP)
(Produced by Dan Mitchell & Von Mason)



<! - #PC101 - no ASIN 09/08/15 "...Von Mason (Vonda Mason) an artist from Texas but who was raised in California (and later based out of Champaign, Illinois)" - steel guitar Terry Crisp, electric guitar Gene Breeden, banjo and bass by Bruce Watkins - "label" is from Riverside, California - the sessions were recorded at Gene Breeden's Nashville studio in September, 1983 >

A. J. Masters "Back Home" (Bermuda Dunes Records, 1986) (LP)
(Produced by Larry Hinds, Billy Sanford)
A bicoastal cowboy, Arthur Jones Masaracchia (aka A. J. Masters, 1950-2015) was born in New York state but grew up in Southern California, eventually moving to Nashville, which became his home town... Best known as a songwriter, Masters had a slow roll-out of his career, penning some off-the-radar tunes in the 1970s, followed by a brief string of charting singles in the '80s, many of which are included on this album. In the 'Nineties, Masters joined Charlie Rich's touring band and finally found wider success as a mainstream songwriter around the turn of the century, with songs recorded by acts such as Frazier River, Jennifer Hanson and the Oak Ridge Boys. This disc is a pretty slick-sounding set -- as far as I know, it was his only album, although he released several singles after this came out.


<! - his second album(?) - or only album? - four producers - names nv https://en.wikipedia.org/wiki/A._J._Masters "..."Change My Mind", which was recorded by both The Oak Ridge Boys and John Berry, "Someday" by Steve Azar, "Last Request" by Frazier River, "Love Ain't Like That" by Faith Hill, and "Half a Heart Tattoo" by Jennifer Hanson.[6][7] >

Jan Mathews "This Little Texas Girl" (19--?) (LP)
(Produced by Kay Raper, J. L. Burgin, Jan Mathews & Mark Duvall)
An interesting album with a really long backstory... Jan Mathews was the daughter of Jay L. Burgin (1926-2011) and Sylvia Burgin (1927–2008) a fairly obscure country music duo from Denison, Texas who were fairly well known in the local music scene north of Dallas. They cut at least one single in the mid-1960s and gained national exposure when they nearly won the Ted Mack Amateur Hour TV talent show in 1968 (performing a novelty act with their dog Hortense, who yodeled...) Although Mr. Burgin was a working man, the couple managed to go on tour with several major Nashville artists, and were even booked on The Merv Griffin Show. The Burgins also put together a family band, with their daughter Jan playing steel guitar; her parents perform on this album (bass and vocals), and her sister, Aneita Kay Raper, was involved as well. Some of the songs were written by Mr. and Mrs. Burgin, including "I Wanna Sing Like They Do" and the title track, "This Little Texas Girl." Can't tell you much about Jan Mathews herself, though -- she plays keyboards on this disc instead of steel, and I believe she changed her name to Jan Pannell somewhere along the way. As far as I know, this was her only record.


<! - no ASIN 03/30/17 - Mark Duvall is the engineer - recorded at Pollaro Studios - from Grayson County, Texas, near Dallas - title track was written by her parents in the 1960s 1 A World Without You The Fiddlers Wife It's Only A Dream I Think You Know Someone Wiser Than We 2 I Wanna Sing Like They Do This Little Texas Girl Hang-Over Heart Denison Texas Waltz Why Country Music Blues https://www.findagrave.com/memorial/64999028/j.-l.-burgin "...J.L. and Sylvia were well known and highly respected as musicians locally and nationally. In 1968, they won second place in the national finals of the Ted Mack Amateur Hour with their yodeling dog, Hortense. They were on the Merv Griffin Show and toured with well known artists such as Ernest Tubb, George Jones, Loretta Lynn and the Wilburn Brothers. They were known across the country for playing VFW conventions and parades. Locally, in later years, they played stage shows and Senior Citizens Centers, especially in Denison. J.L. is survived by his daughter and son-in-law, Jan and Keith Pannell of Gordonville >


"Country" Johnny Mathis - see artist discography


<! Guerry Matthews "Guerry Matthews" (Tayma Records, 19--?) (LP) - #AM-105 - female artist - early/mid '70s? - only release on this label, per dc A1 Take Me Home Country Roads A2 For The Good Times A3 Guantanamera A4 Me And Bobby McGee A5 Both Sides Now B1 Ode To Billy Joe B2 The Last Thing On My Mind B3 I'm So Lonesome I Could Cry B4 Snowbird B5 Look What They've Done To My Song B6 I Fall To Pieces B002Y33F5S The Tennessean April 15, 1976: "...Guerry Matthews, above, and her workshop. The American Sound will co-sponsor a three-day workshop in American folk music, story and dance with the Metro Parks and Recreation Department this month. Scheduled for April 23, 24, 25, the workshop is approved by the Metro Board of Education and will conclude with a free concert Sunday at 5 p.m. The Bridgeport (CT) Post Sept 12, 1975: - mentioned in Gerald Ford archives, in connection to Bicentennial celebrations at Sacred Heart University: "...Guerry Matthews and The American Sound group presented traditional folk music including ballads, love songs, spirituals, and songs of the American Revolution. Miss Matthews, a folk music scholar from North Carolina, led her group and the audience in hand-clapping music." - apparently an alumna of UNC, Greensboro - mentioned as a college student in 1963: The North Carolina Historical Review Vol. 40, No. 2 (April, 1963), pp. 264-284 > <! Guerry Matthews "Phase Two - Closer" (Tayma Records, 19--?) (LP) - #AM-105 Cajadora BE 619 - label? >

Vince Matthews & Jim Casey "The Kingston Springs Suite" (Delmore Recording Society, 1972/2015) (LP)
(Produced by Charlie Bragg, Johnny Cash, Jack Clement, Kris Kristofferson & Shel Silverstein)
Truly a glorious mess... This was a dream project of singer Jim Casey and Nashville wildman Vince Matthews, a longhaired, hard-partying good old boy who floated into the orbit of Johnny Cash and Kris Kristofferson during the early 1970s, when this set was recorded. Kingston Springs Suite was intended as a song cycle or concept album -- at one point they thought of it as a Broadway musical -- and for a while was the stuff of legend in Nashville, what with all the heavy-hitters working behind the scenes. Casey and Matthews worked on the project for several years, making big plans and all kinds of connections, but eventually they had a falling out and went their separate ways. Matthews had some successes as a songwriter: two tunes from this album were picked up by their patrons, with Cash recording "Melva's Wine" and Waylon Jennings making "Laid Back Country Singer" an outlaw anthem... He also penned a couple of mid-'70s hits for Gene Watson and Crystal Gayle, though apparently substance abuse problems sidelined his career, and he dropped out of the music business, dying young at age sixty, in 2003. In the end, the Suite turned into a big pile of unreleased demos, which found the light of day forty years later after archivists tracked down Jim Casey and put out this LP. Like I say, it's really kind of a mess, impassioned but sloppy, though perhaps it would be more charitable to call it an unpolished gem -- there are certainly some groovy tunes, though what wound up as the "final" product on tape is kinda clunky. Not an album you'd put on for fun, but definitely an odd and intriguing footnote to an era when musical boundaries were breaking down and even Nashville was loosening up. If you're a devotee of classic outlaw country, you'll wanna check this one out.


<! > <! The Mattison Brothers "Wanted!" (Mike Fuller Music, 1981) (LP) (Produced by Peter Vee, Bones Brettell & Greg Cutler) - #ML-4560 - no ASIN 12/03/17 - from Johannesburg, South Africa - looks like mostly original material, although credits are nv - musician names nv, nl? >


Chuck Maultsby - see artist discography



Buddy Max "Many Styles And Sounds Of..." (Cowboy Junction, 1980) (LP)


An outsider-art harmonica player from Florida who called himself "the singing, roller skating cowboy..." Though from what I understand, it's pretty hard to rope a calf when you're on rollerskates. Maybe it's a Florida thing. Anyway, Mr. Max and his wife Freda owned a parcel of land near Leconto, Florida that they named the Little B Ranch, and over the years they built a flea market, a skating rink and a modest opry-style music venue on the property, three strands that he spun together in his music. God bless America, right?
Buddy Max "Cowboy Junction Opry" (Cowboy Junction, 1980)


Here he bills himself as "America's singing, fleamarket cowboy" and includes several songs about Lecanto, Florida, where I gather he was quite the local oddball.




Buddy Max "Little Circle B" (Cowboy Junction, 1990) (LP)
This was, according to the liner notes, Max's seventh album, with him still banging out twang tunes at the flea market, memorializing it in songs such as "Flea Market Trail" and even helpfully adding the market hours on the cover of this record. Max went into some interesting places in search of new material, penning tunes such as "Don't Walk In The Garden," "Pinky The Rabbit" and "With A Golden Screw And A Silver Top Nail." He also tackles topical material, presumably with a basis in his own life. Framed by the fall of the Soviet Union and the demonstrations in Tiananmen Square, Max goes all libertarian on "The Berlin Wall Must Be Torn Down In America." In the liner notes he helpfully expounds, "This used to be a free country, today it's not... You can't do anything on your own property unless you're rich. If you do anything without a permit you get jail terms, fines and confiscation of your property... President Bush told the Chinese we have democracy and freedom - where are they? He have government mafia and dictatorship... You know it's true." So, I guess finally some county commissioner (or whoever) finally asked what was going on with that whole family-owned flea market/skating rink/mini-opry out on Highway 44, and told Mr. Max he'd need to pay some back taxes? Oh, the bitter taste of bureaucracy! The madness must stop: if they make one of us get a building permit, someday they'll make ALL of us get a building permit!


<! - what were the other three albums?? >
Danny Maxey "500 Miles From Nashville" (NSD/National Sound Distribution, 198-?) (LP)
(Produced by Danny Maxey)
A six-song EP that seems to have been a songwriter's demo set including one original tune by Maxey, "She's Got That Special Touch," as well as the title track, "500 Miles From Nashville," by Jim Evans, which shares the same publishing company, Kathy Peg Music. The album kicks off with Dave Kirby's boozy "You're Just Another Beer Drinking Song," and moves onto stuff like Sonny Throckmorton's "If We're Not Back In Love By Monday" and Cindy Walker's "Miss Molly."


<! - #NSD-LP-09 No details, sadly about who's backing Maxey... - not actually solo, is it? - not this guy from Santa Clara University, right? https://www.scu.edu/provost/about-the-provost/provosts-office-directory/daniel-maxey-phd/ Daniel Maxey (408) 554-5465 dmaxey@scu.edu or this biker guy, from Oklahoma City? http://newsok.com/article/5337204 "...owner of Maxey's Motorsports on NW 39 Expressway" - might be! >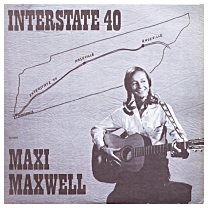 Maxi Maxwell "Interstate 40" (Custom Fidelity, 1973) (LP)


(Produced by Burton A. Decker)
I'm not really that into making fun of iffy, obscuro albums or the people who made them, though I have admit that this vanity pressing from the early 1970s probably has to fall into the "so bad, it's good" category, with nods to Mrs. Miller and the Shaggs. It was recorded at Glendale, California's vanity-pressing label, Custom Fidelity back in 1972 or '73, (according to the handy Forbidden Eye website -- thanks, fellas!) and other than that, there's not a lot of info to be found on this one. The brief liner notes mention that Maxwell grew up in Tennessee and that she had what sounds like a fairly religious upbringing, though the songs are generally speaking secular country and country-folk material. Maxwell had a pretty thin voice, with a fair amount of echo thrown on it by the producers, so the closest comparison I can come up with is Skeeter Davis, although this session was hardly up to RCA's standards. The backing band -- which included West coast picker Dee Corby on lead guitar and future Nashville agent Bill Quisenberry on rhythm guitar -- provided pretty lackadaisical, perfunctory accompaniment to a set of nine original songs and a half-dozen covers... There's some decent though under-recorded pedal steel from a guy named Paul Barfels, who apparently lived on the Central California coast and played a bit locally; it's possible that this is the only record he played on. Anyway, Ms. Maxwell did put her heart into this album and wrote some goofy songs with searching, philosophical lyrics, but there's not really anything on here that I'd go back and listen to for fun... It's a curio, but hardly an obscuro-country classic.


<! - #CFS-3073 - Bill Quisenberry plays rhythm guitar >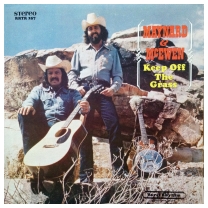 Maynard & McEwen "Keep Off The Grass" (Rural Rhythm, 1974) (LP)


(Produced by Uncle Jim O'Neal)
A very pleasant set of lively, good-natured longhaired country-rock twang, with strong folk and bluegrass influences... very unlike your typical Rural Rhythm album! The Southern California duo of Richard McEwen and Tom Kuehl (aka Cowboy Maynard) swap lead vocals from song to song and get some nice assists from pickers such as pedal steel player Jim Rice (of the Brush Arbor band), banjoist Dennis Coats and fiddler Byron Berline. Maynard & McEwen had previously been in the band Aunt Dinah's Quilting Party, and various other projects, but this disc is certainly a gem in and of itself, a nice mix of traditional and progressive twang, with a distinctive feel that's not quite that easy to pin down. Recommended!


<! - some originals, some covers - Side 1: Colorado Rain; Go Right Back; Moving To Montana; Go Slow And Easy; Clouds Over Portland; Special Of The Day; Long Tall Mama; Maynard Rides Again. Side 2: I Sold My Soul; Up-Downtown; Classical Annie; Hard Hearted Woman; The Big North Slope; My Little Filipino Baby; Keep On The Sunny Side; Rockin-Rollin Blues. >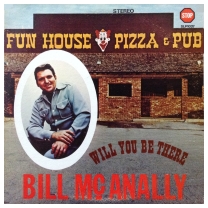 Bill McAnally "Will You Be There" (Stop Records, 1973) (LP)
(Produced by Lee Miller, John Pearson & Bill Hargraves)
A native of Baldwin, Mississippi, piano player Bill McAnally established his professional bona fides plunking the keys in Memphis before moving to Kansas City in 1963, where he cut this rough-hewn hard-country album using all-local talent and the production crew at the Cavern Sound studios, a regional powerhouse that recorded numerous artists in the KC area. The music is great and although McAnally was a pretty crude vocalist, there's immense authenticity and charm to his chunky barroom style, which varies between a Mickey Gilley piano-thumper vibe and more straightforward old-school honky-tonk. Besides, I'm a real sucker for country album photos that show the pizza parlours the bands played at on the cover. The repertoire is almost all honkytonk cover tunes, with one song by McAnally ("One More Time") and the title track, "Will You Be There," written by producer Lee Miller. It's swell stuff... really!


<! - no ASIN 10/16/15 - #SLP-1037 http://countrydiscography.blogspot.com/2011/08/bill-mcanally.html - his only album, per PF https://numerogroup.wordpress.com/2014/08/04/announcing-the-third-entry-into-our-local-customs-series-num054-cavern-sound/ >


Dale McBride - see artist discography





Janet McBride - see artist discography



Chuck McCabe "Live At The Woodshed" (Woodshed Records, 1972) (LP)



<! - no ASIN 05/03/18 - in Cape Cod? >
Chuck McCabe "Pensacola Flash" (Woodshed Records, 1977) (LP)


(Produced by Paul Cass & Chuck McCabe)
California twangster Chuck McCabe (1944-2010) played in several late '60s rock bands, notably Six Penny Opera and Phoenix, and who worked as a staff writer for ABC Records in Los Angeles. Originally from San Jose, McCabe later moved up north of San Francisco, but continued to make new music well into the 21st Century, shifting into a more folk-oriented singer-songwriter mode, while mentored many aspiring songwriters over the years. This is a fun album, packed with original material; the best stuff is on Side One, which opens with the cheerful country funk of "Chicken Dinner At The Firehouse" and also includes the delightful novelty number, "Our House," which I guess I must have heard years ago on KFAT radio. The rest of the record is more of a mixed bag, starting with "You'll Never Be Lonely With Suzanne," which seems to be a whore-with-a-heart-of-gold ballad, ala Paul Siebel's "Louise," and other songs meander a bit, like the spacy swamp-funk of "Alligator," and nothing on Side Two really matches the charm of the album's beginning. Still, there's some nice stuff on here... definitely worth keeping on your radar. McCabe also released several CDs, decades later in the digital era.


<! http://nuggetnews.com/main.asp?SectionID=11&SubSectionID=11&ArticleID=17528 http://archive.redding.com/news/id-rather-be-in-redding-songwriter-dies-ep-376589615-355183531.html/ https://mudcat.org/thread.cfm?threadid=131014 http://chuckmccabemusic.com/history.html (1944-2010) - same guy? - I think so: "...According to his website, McCabe recorded music for Capitol Records, ABC and GRT in both Nashville and Los Angeles, where he was a staff writer for ABC." >
Pete McCabe "The Man Who Ate The Plant" (Tumbleweed, 1973) (LP)


(Produced by Bill Szymczyk)
A novelty-oriented folkie from Denver who was "discovered" while playing in local clubs, Pete McCabe was flown out to LA to record this album, with backing from a bunch of elite studio session players... On the country side of the spectrum, Buddy Emmons plays pedal steel... McCabe didn't become the next Dylan or anything, but he did gain some Dr. Demento-esque notoriety.
John David McCain "Laramie In Winter" (Starwood Corporation, 1977) (LP)


A local-folkie/country-type thing from Laramie, Wyoming. This six-song EP was uber-uber- DIY, with the liner notes onto a xeroxed sheet of white office paper, glued to the back... So, yeah...good luck finding a copy!


<! 06/21/18 email: "I worked with John David McCain in the summer 1978…. At Disneyland. He was a Southern California local boy who lived with his parents in Yorba Linda. John David McCain was his stage name. His real name was David something. He wrote songs for other artist. I remember that he wrote a song for the Hagar Twins (Larry Leal) >


Mary McCaslin - see artist discography



Jody McCauley & His Country Cousins "Grandma's Hill" (World Records, 1975) (LP)
(Produced by Jack Leahy)
Playing a lot of original material, San Francisco Bay Area pedal steel player Jody McCauley is joined by the Bob Meighan Band, a talented but low-key crew, including folks like singers Red Murrell and Buddy Wheeler, and some banjo licks by bluegrasser Elmo Shropshire (later of Patsy & Elmo "Grandma Got Run Over By A Reindeer" infamy...)


<! - San Francisco label >
Wes McCauley "Troubador" (Kat-Deb Records, 1972-?) (LP)
(Produced by Jack Leahy)
Amateur songwriter Wes McCauley was a telephone lineman and Vietnam veteran who grew up in Pennsylvania coal country, a background he reflects on in a couple of songs here, "Last Day In The Mines" and "Stay Away From The Mines." McCauley was not a great singer, musician, or songwriter, but this is still a very appealimg album, as it oozes simplicity and sincerity, a ragged, truly authentic vanity album that exemplifies the whole "real people playing real music" ethos. McCauley was the bass player in a band with guitarist Dave Saunders, who contributes liner notes in which he details a life-threatening motorcycle accident that McCauley had in '71. After his recovery, McCauley recorded this album with Saunders on guitar and additional vocals from a gal named Janet Gilroy. All the songs on Side One were originals, including one called "Mr. Johnny Cash," with a spoken introduction which alludes to Cash's left-leaning politics, and "Count To Ten," which is a great oddball novelty song. He also covers several late-'60s/early-'70s hits from the folk-flavored end of the countrypolitan spectrum, stuff like Bobby Bare's "Detroit City," social commentaries like "Six White Horses" and "Skip A Rope," and a clunky but compelling version of "Tombstone Every Mile." Definitely not a record that will appeal to everyone, but I kinda like it.


<! - #WM 472 >


Delbert McClinton - see artist discography


<! Marc McClure - partners with Ron Elliott, also in Joyous Noise Musical Ensemble >
Cowboy Joe McConkey "Cowboys And Indians" (Playground Records, 19--?) (LP)
(Producer not listed)
A crudely-hewn children's album featuring songs and recitations by "Cowboy" Joe McConkey, a modestly musical fella who remains a figure of mystery despite a brief but earnest online search. There's no date on this off-brand, budget-line LP, nor any info about the producer or any musicians that may have been backing Cowboy Joe. Made in Hollywood, it's a reasonably entertaining album in the same vein as similar discs from Gene Autry, Frank Luther and Roy Rogers, with its main distinction being McConkey's rough, chunky presentation. I'm guessing this came out in the early, Kennedy-era 'Sixties, since Joel P. McConkey filed a bunch of song copyrights around 1960-61 and the LP liner notes mention that two of these tracks -- "Little Wahoo" and "The Legend Of Crystal Rock" -- were his own compositions. McConkey seems to have been involved in the postwar hillbilly scene: on March 6, 1948, Billboard mentioned him playing in a band called the Eagle Pass Rangers, along with Zeb Carver and his son, steel player Jody Carver, holding down a radio show on WSLB, Ogsdenburg, New York. He also released at least a couple of singles under his own name, including "Angelina"/"I Wrote A Letter," on the Empala label, which was based in Hollywood. As far as I can tell, McConkey didn't work in the film industry, although the album informs us he was a "singer, musician, composer, broncbuster, roper, knife-thrower, crackshot, champ rider and soldier - a man of many talents."


<! - #Playground-101 - LK purchased 08/01/18 in San Jose https://www.discogs.com/Cowboy-Joe-Cowboys-And-Indians/release/7035204 - full name: Joel P. McConkey (per copyright) 1960-61 mentions https://books.google.com/books?id=gPUDAAAAMBAJ&pg=PA115&lpg=PA115&dq=%22Joe+McConkey%22+music&source=bl&ots=OP4_nvk1pd&sig=-55GnwnCRH1l434CsdV-5d5TahE&hl=en&sa=X&ved=2ahUKEwiup4fXm9DcAhUk7IMKHSGlAyA4ChDoATACegQICBAB#v=onepage&q=%22Joe%20McConkey%22%20music&f=false : March 6, 1948 BB mentions him in a band called the Eagle Pass Rangers, with Zeb Carver, steel player Jody Carver and Honest John Newton, playing a radio show on WSLB, Ogsdenburg, NY also: http://http.jodycarver.com - - single: JOE MCCONKEY angelina / i wrote a letter Label: EMPALA 131 "Joel P. McConkey" listed in the Redlands Daily Facts newspaper - apparently near San Bernadino(?) c. 1958 Saturday, September 20, 1958 - Page 3 - no context; just his name in a list of names >
Dan McCorison "Dan McCorison" (MCA, 1977) (LP)


(Produced by Chris Hillman)
The first solo album and biggest commercial success for singer-songwriter Dan McCorison, who came out of Colorado's booming indie-billy country scene, having previously played in the popular hippie twang band, Dusty Drapes & The Dusters. This album was recorded with help from producer Chris Hillman, who brought in some top LA country talent, including guitarist James Burton and Emory Gordy, Bernie Leadon and steel player Al Perkins. The record was promoted as a mainstream country album, though the single, "That's The Way My Woman Loves Me," barely cracked into the Billboard Country Top 100. Nonetheless, McCorison found work as a session player in LA, and was part of Al Perkins' usual suspects crew. He's also self-released several indie albums over the years.


<! https://kimsloans.wordpress.com/colorado-local/colorado-1960s/colo-musicians-les-nei/ "...Dan performed in Estes Park with the Lazy D Wranglers dude ranch group as did many other local musicians." > <! Dick & Georgia McCormack "Who Are We Trying To Kid?" (Noah's Ark Records, xxxxx) (LP) - covers of songs like "Stagger Lee," "Roll With Me Henry," "Life Is Like A Mountain Railroad" - super DIY packaging: The jacket is a plain white lp cover with a pasted on B&W sheet - "...Dick & Georgia McCormack with the Legendary Stardust Cowboys. The music is a mix of blues, country, folk, rock & traditional finger pickin' bluegrass, etc. Noah's Ark Records of Bethel, VT. No date is listed but the lyric insert lists the dates of some of the original songs as 1968, 1970 & 1974. The songs are: Side 1-Roll With Me Henry (James-Otis), Life Is Like A Mountain Railroad (traditional), Ground Hog (traditional, arranged by Dick McCormack), Let The Good Times Roll (Leonard Lee), Stagger Lee (traditional, arranged by Dick & Georgia McCormack). Side 2-A Poor Man's Brooklyn (Dick McCormack), (Once in Awhile) Think of Me (Dick McCormack), No Better Reason (Dick McCormack), Bull Frog Hunting in America (Dick & Georgia McCormack, with lines freely robbed from Phil Segoodnik (Sic), Miss. John Hurt, Rev. Gary Davis, Carl Perkins and maybe someone we've forgotten). Dick McCormack-male vocals, flat top guitar, electric bottleneck guitar, electric kazoo, Georgia McCormack-female vocals, popcorn cans, tambourine, William Wright-electric guitar, flattop guitar, fiddle, piano, bass vocal, Russell James-bass, Thomas Arnold-piano, Skip Shepard-bass, Kevin Williams-maracas, Dexter Brown, Jon Bergstrom, Jerice Bergstrom, Mike Kipp-recording engineers" >
Mose McCormack "Beans And Make Believe" (CMH, 1976) (LP)


(Produced by John Wagner)



<! producer John Wagner has his own New Mexico music website: http://www.newmexicosound.com/beansandmakebelieve.htm >
Mose McCormack "After All These Years" (JWRS, 2009)


Billy McCoy "Introducing Billy McCoy" (Verla Records, 1974) (LP)


(Produced by J. Andy Thompson)
Radio deejay Billy McCoy was a fixture in Oregon's country scene for several decades, hosting the "Skip-A-Long Show" in Eugene for a couple of decades -- starting in 1950 -- before he cut this album. He formed his own band in 1969, with singer-drummer Linda Jackson and guitarist Ron Wise, and he also was a prolific songwriter, as seeen on this album, which is all original material. He wasn't actually that great a singer -- his plainspoken voice is nice enough, but his phrasing is a little rough. Still, this is a charming album, recorded at the Ripcord Records studios (where else?) but released on a local Oregon label. Lots of good songs with a true-country feel, and plenty of echoes of folks like George Jones, Buck Owens and other classic country stars... Highlights include "Little Earl Made The Big Time," a song about a local bus driver (with some nice local references) and "The Address Was Right," a real weeper about a guy who comes home from prison to find out that his gal wasn't really waiting for him, after all. McCoy might not have been a great singer, but he was a real country fan and put his heart into this album... Definitely worth a spin if you can track it down!


<! - #VLP-104 - Verla label co-owned by Lonnie Coleman, based in Albany, Oregon TRACKS: I'm Changing Shoes, Juneau, A Shade of You, Little Earl Made the Big Time, I Guess I Had It Coming, If You Were Mine, Wait 'Till I'm Gone, The Address Was Right, Twenty Dollar Ride, Something Real, Ole Simple Minded Me, Heart Go Tell Her That I'm Sorry - in 1974, the band was called The Real McCoys (according to newspaper article): https://news.google.com/newspapers?nid=1310&dat=19740505&id=mq1VAAAAIBAJ&sjid=OeADAAAAIBAJ&pg=6631,1305911&hl=en - article says 1000 copies were pressed, at a cost of $2,800, and it was recorded in only 14 hours of studio time >
Billy McCoy "Walk On Man" (Verla Records) (LP)

Billy McCoy "We Are Forever" (1997)


Billy McCoy "The Big Picture" (2006)





<! Billy McCoy "The Ballad Of Grandpa James" (2007) (LP) B000R9RNQS >
Red McCoy & The Sons Of The Soil "Country And Gospel" (MVM-Mount Vernon Music, 1963-?) (LP)


A budget-line album with an awful lot of kick... this one's a doozy! "Red McCoy" was the nom-du-cheapo of hillbilly singer Wayne Busbice (Busby), a Louisiana lad who recorded under his own name as well as in a band with his brother, bluegrass mandolinist Buzz Busby. These recordings date back to the late 1950s, when they were originally released as singles on a variety of smaller local labels. As far as musican quality goes, this stuff is the bomb as far as I'm concerned -- rollicking, uptempo, pure hillbilly twang. Busby mined deep into rockabilly riffs that echoed the chunka-chunka style of Johnny Cash as well as more teen-sounding tunes, but there is no mistaking his pure Southern roots. As advertised, the disc is evenly split between secular country and sentimental gospel material, all of it rough-cut but rock-solid and quite satisfying. Highlights here include the heartrendingly earnest religious number, "Be Careful Of Your Father's Name," as well as the super-kooky, super-awesome hillbilly novelty tune, "Rock and Roll Atom," which attempts a musical explication of pre-quantum atomic physics within the confines of a two-minute pop song. Fans of classic Louvin Brothers recordings will find a lot to enjoy here, as well. According to AMG, Busby apparently quit recording -- for the most part -- in the early 1960s, going first into the military and then into public life as an educator. Like his brother, he later tilted towards bluegrass music, though more as a behind-the-scenes kinda guy than as a musician, running the independent Webco label for about a decade during the 1980s. This is the only album under the Red McCoy monicker, though a couple of other LPs recorded as Wayne Busby (and a few random Busby Brothers tracks) await listeners who've had the luck to find this disc first.


<! - #MVM-157 >
Wes McCoy & North Country "This Mask That I'm Wearing" (North Country Productions, 1980) (LP)
(Produced by Steve Wariner & Mike Schrimpf)
Another hopeful contender in Nashville... This album is notable as another stepping stone in Steve Wariner's early years, when he was doing studio work in the years before his early '80s breakthrough. In addition to producing the album, Wariner plays guitar and bass -- I'd guess this was one of the last projects he did at this level, since he is credited as an RCA artist in the liner notes. The album features one song partially credited to McCoy and three to the band's guitar picker, Rich Blackmore, including the barroom romper, "Crazy Things At Closing Time," which is an album highlight -- a drunken one-night stand novelty song that's like the sad, hungover sequel to "The Girls All Get Prettier At Closing Time." Okay, so here's the thing about this album: although McCoy had a rumbly baritone that could have passably gotten him into Dave Dudley territory, his vocals are uneven and his phrasing is often off the beat and awkward -- he just wasn't the world's best singer, if the truth be told. But he's plenty enthusiastic and the band backs him with admirable gusto, giving a strong approximation of the rootsier-sounding Top Forty country of the era. Not really a great record, but maybe worth tracking down for a tune or two, particularly for "Crazy Things," which is a nice, seedy barroom song.


<! - mainstream wannabee - no ASIN 02/05/15 >
Ron McCranie & The Three Gents "A Salute To George Jones" (Western News Records, 1975) (LP)
(Produced by Ray Sweeney & Roy Ward)
This album was sponsored by a country music fanzine/newspaper based in Vacaville, California called Western News. They heard about singer Ron McCranie from Capitol Records star Stoney Edwards, whose manager, Ray Sweeney produced this album. The set list is all cover songs -- "The Race Is On," "White Lightning," "Window Up Above," et. al. -- along with one original, a George Jones tribute song, "That Jones Boy From Texas," written by McCranie. The backing band was a little wild and galloping, though McCranie is a pleasantly robust singer, capable and resonant and pretty good at imitating Jones' intonation and style. There are a few rough edges in his phrasing, but I think the producers of this album were right: he really could have made it, if given the right breaks. A nice record!


<! - #LPS-2001 - no ASIN 02/01/16 - Carlos Claveria - steel guitar, Huck Fields - fiddle 02/01/16: LK emailed a Ron McCranie, Jr. to ask if he was related, and to get more info >

Judy McCravy "Introducing Judy" (JBP/Joe Beard Productions) (LP)
(Produced by Bill Green & Joe Beard)
I'm not entirely sure where this gal was from, or when this record was made, but it's definitely a country outing, with covers of hits such as "Stand By Your Man," "Rocky Top," "Silver Threads And Golden Needles," Kris Kristofferson's "One Day At A Time" and "I Fall To Pieces," as well as some gospel standards such as "Amazing Grace" and "I'll Fly Away." She's backed by Jon Carleton (steel guitar, banjo, mandolin), Joe Beard (keyboards, arrangements), Dave Stype (banjo), and Billy McCravy (bass) as well as some trumpet and saxophones... The liner notes doesn't say where she's from, alas, though it's possible she was from Spartanburg, South Carolina, or thereabouts. Any additional info is welcome.


<! - #JBP-3510 - is she the realtor from Spartanburg, SC? or a relative? https://www.coldwellbanker.com/Coldwell-Banker-Caine-10985c/Judy-McCravy-419745a craigmoerer listing >
Chuck McDermott & Wheatstraw "Last Straw" (Back Door, 1976) (LP)



<! - from Boston - #BDF 7474 >
Chuck McDermott & Wheatstraw "Follow The Music" (Back Door, 1977) (LP)

Chuck McDermott & John Stewart "Blondes" (Allegiance, 1982) (LP)


A collaboration with country-folk icon John Stewart...
Chuck McDermott "The Turning Of The Wheel" (Sun Sign, 1986) (LP)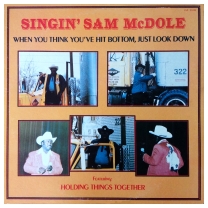 Singin' Sam McDole "When You Think You've Hit Bottom, Just Look Down" (Conestoga Records, 1982)
An African-American country singer who was apparently a longtime bus driver for the Anchorage, Alaska "People Mover" transit system, Sam McDole was known for singing country songs while he drove... This album is mostly cover tunes, mainly oldies and standards, although the title track is a Gail Davies song. McDole contributes two originals, "Things Ain't What They Used To Be" and "Set 'Em Up, Bartender."


<! date from handwritten 4/30/82 on a used copy - not listed on LP - #CLP-21439 - recorded in Nashville - McDole was living in Alaska in 2002 - earlier as well? deleted from Wikipedia: "...I can speak with some authority about the early days of the People Mover and some of the people involved... "Singin'" Sam McDole drove the Mountain View route for years and years, repeatedly singing "King of the Road" and a few other songs to his passengers. This garnered him some publicity and he also released recordings, including an album recorded in Nashville. " >

Big Jim McDonald "Gettin' Free" (Bridge Records, 1982) (LP)
(Produced by Jim Vest, John Boyd & Al McGuire)
Christian country by a guy from Camino, California, near Sacramento... The musicians are not listed, but this was recorded at LSI Studios in Nashville, so it seems likely McDonald is backed by a bunch of Music City pros. Bridge Records was an imprint of the Chapel label, a Christian music powerhouse from Mountain View, CA.


<! - no ASIN 06/15/18 - Al McGuire engineer and mixer - musicians not listed - a lot of gospel standards - any originals? >
Roger McDowell "Living On Love" (Deja Vu Records, 1986) (LP)
(Produced by Tommy Overstreet)



<! - played at Branson? - bc nv - no ASIN 08/19/17 - not researched, or placed 1986 date per: http://www.archives.alabama.gov/findaids/v35004f.htm >
Sharon McDowell "Songs Of Love And Praise" (Benson Sound, 1975) (LP)
(Produced by Larry Benson)
This country-gospel singer from Merced, California headed back East to Oklahoma to record an album at the Benson Sound studios, with Okie artists such as Benny Kubiak on fiddle, label owner Larry Benson playing piano, and Billy Walker on lead guitar and Jerry Hall playing steel. The songs are all originals, almost all of them written by Mrs. McDowell, including some written or co-written with her husband and daughter. The arrangements vary between swooping string arrangements and genuine twang -- the Benson Sound label specialized in independent gospel artists -- and some tracks have a genuinely weird feel to them. This is an anthemic, super-Jesus-y, 700 Club-ish album, though what makes it interesting (and a bit kitschy) is McDowell's thick, ultra-rural voice -- this gal was country, even if her music was more old-school Contemporary Christian. Still, some nice pedal steel and chicken-pickin' on some of the tracks... so maybe it's "country" enough.


<! - no ASIN 10/16/15 - #LPS-462 from 1975: Ukiah Daily Journal - February 28, 1975 "...One feature of the program will be Sharon McDowell, who has Just released her new album, "Songs of Love and Praise". This talented singer-composer has written most of the songs she is singing-along with her husband and daughter. Plan now to attend and bring your friends along." >

Eddie McDuff "...Sings Suddenly" (Trace Records, 196--?) (LP)
(Produced by Bob Sullivan)
Independent honkytonk from mid-1960s Texas... There's a reason you haven't heard of this guy, and that's because he died young... Edward Calvin ("Eddie") McDuff (1935-1968) had a civil service day job, but was also a longtime regular on the Dallas-based "Big D Jamboree" and composed prolifically with fellow locals George Kent and Orville Couch. Indeed, it was this album's lineup that grabbed my attention: backing McDuff are some high-powered pickers, including Orville Couch on rhythm guitar, Doyle Grisham (steel guitar), Chuck Jennings (lead guitar), George Kent (guitar), Harland Powell (bass) and Micky Williams on drums. The liner notes are by Groovy Joe Poovey, who at the time was the music director of radio station KPCN. Poovey tries to hype the local "Dallas Sound" as a Bakersfeld-style anti-Nashville option, and in McDuff's case, there may have been some truth to that proposition: Couch and McDuff co-wrote the song "Hello Trouble," which was recorded by Buck Owens, Ernest Tubb and others, and is included on this album. He also placed songs with Frankie Miller ("Big Talk Of The Town"), Marty Robbins ("Fresh Out Of Tears"), Margie Singleton ("Forget Me Not") and was posthumously covered by some of the guys who back him here, such as Couch and Kent, and Joe Poovey himself. (There's also controversy as to whether McDuff composed the melody to the Jim Reeves hit, "Welcome To My World," as a work-for-hire job, but I'll leave that dispute to the experts...) At any rate, Eddie McDuff died tragically young on May 3, 1968 when his flight from Houston to Dallas crashed, killing everyone on board.


<! - #2001 - ten originals by McDuff, along with Bobby Davis's "You're The Reason I'm Living," and a cover of "Make The World Go Away" >

Maureen McElderry "A Fool Such As I" (Train On The Island) (LP)
(Produced by Dakota Dave Hull, Maureen McElderry, Peter Ostroushko & Jerry Steckling)
A passel of Minnesota folkies doing acoustic covers of country oldies... The band includes Dakota Dave Hull, Peter Ostroushko, Butch Thompson, Mike Cass on dobro, Bill Hinkley on banjo, with strong ties to the whole Twin Cities/Prairie Home Companion crowd. Good stuff!


<! - #TI-9 - no ASIN 11/14/16 >


John McEuen - see artist discography



Ron McFarlin "Ron McFarlin" (Round Robin, 1975) (LP)


This guy is a favorite of the whole "outsider art," laugh-at-song-poem-records crowd... Partly I think his notoriety comes from his having been from LA, heart of all that is irony-driven and seedy-worshipping, but also because the content matter is compelling: McFarlin's ragged, disjointed barfly ballads had kind of a Bukowski-with-twang tang... He released at least three albums, two of them self-titled, documenting a certain strata of Los Angeles seediness...
Ron McFarlin "Vagabond At Heart" (Round Robin, 197--?) (LP)





<! - second album >
Ron McFarlin "Ron McFarlin" (Round Robin, 197--?) (LP)
This was his third (and final?) album, also self-titled...


<! Amoeba: "Rare private press. Loner truck driver outsider type rock. " "...messed up dude McFarlin rules a certain small sector of crazy guys in LA during the disco era. He lived the degenerate, bar fight, floozy pickup, dirty life he sings about on his three records, which are uneven but have a wasted song poem quality" http://waxidermy.com/ron-mcfarlin-self-titled-3rd-lp/ 1. Ragged But Right 2. Too Sweet To Be Forgotten 3. If You Hear Me Calling 4. Skid Row U.S.A. 5. St. Louie 6. Mean World Side B 1. My Girl Ruth 2. Promised Land 3. Let It Rock 4. Forty Days 5. I'm The Man 6. We Won >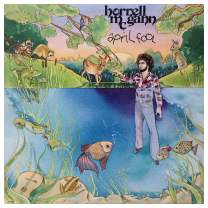 Horrell McGann "April Fool" (TK Productions/Cloud Records, 1977) (LP)


(Produced by Steve Alaimo & Michael Hurley)
Weirdo, oddball '70s outsider rock. Although this album is packed with lush, overly-orchestrated cosmic pop and grinding blues-rock, there's also a significant "country" undertone, particularly with the participation of erstwhile Holy Modal oddball Michael Hurley, and some sweet pedal steel and dobro picking by Joe Hart. The songs are idiosyncratic, kooky and (though slickly produced) decidedly non-commercial... The themes go from low to high and back again: on Side Two, "Gambler's Lament" tells the tale of two dudes betting it all on the Packers, while "Honey In The Negev" is an ode to refugees from the Holocaust, followed by the allusive, poetic "Growin' Your Own," which I assume is a druggie reference, it being the '70s and all. This is a weird, only-in-the-Seventies album, possibly worth veneration if you're already in the orbit of Mssr. Hurley and his crowd... Not enough twang for me, but I do appreciate the high level of eccentricity, combined with state-of-the-art pop production. An odd one. Apparently McGann was a pseudonym for Dr. Benji Brumberg, a Florida optometrist with a flair for musical expression... As far as I know, this was his only album.


<! "...optometrist extraordinaire, Dr. Benji Brumberg aka Horrell McGann." copyright info: Sherlyn Publishing Company, Inc http://www.directopticalcenter.com/eye-doctors-2/ : "...Dr. Benji Brumberg has had a distinguished career both within and outside his profession of optometry. Dr. Brumberg has been practicing optometry since 1973 at the South Broward Medical Arts Building, Dania Beach, Florida. He attended the University of Connecticut and the New England College of Optometry and has BS and OD degrees and has authored numerous articles, editorials and a book, Efficient Ethical Private Practice... As a singer/songwriter, he was a recording artist for TK records (worldwide release, January 1977 Dist. Warner/Electra/Asylum) album April Fool (p/k/a Horrell McGann)." >


Wes McGhee - see artist discography




Alan McGill "Sings Words And Music By Roy Rogers" (Sacred Records, 19--?) (LP)
A Southern gospel/Christian country set, drawing on the work of cowboy movie icon Roy Rogers... Baritone Alan McGill was originally from Maryland, but worked out west as "an active part of the Hollywood Christian group, among whom are Roy Rogers, Dale Evans, Jimmie Dodd and Redd Harper," in the words of the local Long Beach Press-Telegram. In his late-1950s/1960s heyday McGill released several albums and toured widely. This is probably one of his more "country" records.


<! - #LP-9030 - In 1959, The Long Beach Press-Telegram described him as "an active part of the Hollywood Christian group, among whom are Roy Rogers, Dale Evans, Jimmie Dodd and Redd Harper" - still in concert c. 1996 >
Don McGinnis "Travelin' Light" (Numero Group, 2018) (MP3)


A swell set of half groovy/half goofy country stuff from singer-guitarist Don McGinnis, who seems to have been in the orbit of Hollywood cowboys such as Hal Southern, and released a string of late '60s/early '70s singles on the Reena Records label, which was located in Los Angeles. Details on his career are scant -- I'm not sure if he's the same Don McGinnis who went into pop and rock production, as well as composing and arranging for film and TV. Maybe. Anyway, this is a collection of his country records, ranging from post-Jim Reeves-ish ballads (and Jim Ed Brown-ian echoes of the Jim Reeves style) to weirder, more novelty oriented material. There are contending influences in these recordings -- the predominant feel is of early countrypolitan, the ambitious melodies and overwrought, often clunky lyrics, but there's an undercurrent of the budding SoCal country-rock scene as well... I couldn't find any info about who was backing McGinnis on these records, but it seems likely that some of the guys in his "Cactus Cut-Ups" band were from the underemployed longhair session pickers that did budget-label work-for-hire, folks like Dennis Payne or Jerry Cole. (McGinnis and the Cut-Ups also cut a super-Bakersfield-y duet with Joe McGinnis, who I assume was his brother. Joe McGinnis is the only other musician I've identified so far in the Cut-Ups crew...) At any rate, this is a very interesting collection. It may take a while to settle into McGinnis's imperfect but highly individual style, and while some tracks seem a little too barouque, there are definite winners, such as the haunting "Memory Bound," as well as "Paying The Price," an over-the-top novelty number with a dark, gothic flair that would make Porter Wagoner proud. The Numero album is digital only, alas, but still pretty fun, and definitely easier to track down than the original singles.


<! VERIFY: a stalwart of the Southern California music scene who went on to become a top pop and rock producer in the late '60s, and an amazingly prolific composer and arranger for film and TV. McGinnis seems to have been in the orbit of Hollywood cowboys such as Hal Southern, and moved into studio work, first in exploitation films and later in more mainstream https://www.youtube.com/watch?v=mpLGwhXFzsM - Don & Joe McGinnis duet "It's About Time" >
Michael McGinnis "Welcome To My Mind" (Forward, 1969) (LP)





<! NOT LK: The album could be classified folk/pop with some nice mellow cuts and features Larry Brown and David Jackson of the sixties group Moon, (a group that also featured Beach Boy David Marks) and Chuck Blackwell and Robbie Edwards of the group Colours (with Carl Radle). Jim Keltner and Keith Barbour also appear on this record. All these guys appeared on Buzz Clifford's "See Your Way Clear" around the same time. > <! David Jackson and Michael McGinnis were also both part of the New Christy Minstrels in around 1967. >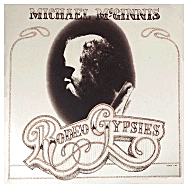 Michael McGinnis "Rodeo Gypsies" (20th Century, 1973) (LP)


(Produced by Bill Halverson)
Despite the promising album title and the outlaw-esque artwork, this album isn't as twangy or Jerry Jeff Walker-ish as one might hope... There are a couple of country-flavored songs, most notably "The Great Western Rip-Off," where McGinnis opines about the failed promises of the American cowboy mythology, but the album quickly lapses into lavish, overly orchestrated countrypolitan/orchestral pop, tempered by soulful, bluesy tunes that are a little reminiscent of The Band. (The funky piano and organ work by session player Tom Canning is particularly nice, though not consistently present... The tracks featuring Canning's keyboards add a sort of Muscle Shoals sound to the project...) The other thing that drew me to this record was the musician credits, which includes noteworthy country-rock pickers such as Dean Park, Al Perkins, Dean Webb (as well as bassist David Hungate, later of the pop band Toto...) Overall, I suppose this is worth checking out, though it's not really a lost hippie-country gem. I couldn't find much info about McGinnis, although the info-sphere indicates that he was one of the dozens of musicians who passed through the folk-pop New Christy Minstrels during the mid-1960s, and recorded at least one other solo album besides this one...
Bat McGrath & Don Potter "Introducing..." (Epic, 1969)


This duo from upstate New York only made a few little ripples at the time this album came out, but later on songwriter Bat McGrath and guitarist Don Potter each made big waves in the worlds of Top 40 Country and Pop... McGrath worked as a lyricist for a then-unknown Chuck Mangione, while Potter worked his way into the Nashville elite, becoming best known as the producer behind the slick, synthy sounds of The Judds. McGrath also had a country side (as heard in his solo stuff below) and also moved to Nashville where he became a successful Top Country songwriter...


<! Potter went on to be a famous Nashville producer, notable for producing the Judds. > <! Bat McGrath started on his musical journey with a band called The Showstoppers which was discovered and signed to a recording contract by the legendary John Hammond of Columbia Records. His next venture was as a duo with talented guitarist Don Potter. McGrath & Potter released one album on Epic records, but perhaps are most noted for opening a club in Rochester, NY called Hyliemorris' Alley. It was there that Bat's musical growth and songwriting abilities began to flourish. Late night jams included the likes of Chuck Mangione, Gerry Niewood, Tony Levin, Steve Gadd, Pat Martino, Kenny Burrell, and Stanley Watson. In 1970, Bat wrote lyrics to several Mangione compositions and the resulting "Friend and Love" concert, released on Mercury Records, helped catapult Mangione to international fame. After releasing two critically acclaimed albums of his own on Amherst Records, "From the Blue Eagle" and "The Spy", Bat moved to Nashville to focus on songwriting. He has written songs recorded by Wynonna, Kenny Rogers, Chely Wright, Earl Thomas Conley, Chalee Tennison, Chad Austin, and Eclipse. He has also released five CDs on his own label and continues to enjoy his greatest passion which is live performance. >
Bat McGrath "From The Blue Eagle" (Amherst, 1976) (MP3)


Acoustic-based 1970s folk-rock/AOR with a definite country touch... McGrath had earlier been in a duo with Don Potter, but appears here as a solo artist (even though Potter was on board as a supporting musician...) Nice stuff that coasts between country-rock and rootsy singer-songwriter terrain... Certainly worth a spin!
Bat McGrath "The Spy" (Amherst, 1978) (MP3)


The music shifts here, focussing more clearly on a soft-pop sound, closer to Jackson Browne and the softer side of the Eagles, and further away from folks like Jonathan Edwards. A little bland, to be honest, and somewhat same-y and monotonous. Oh, well.


<! Roger McGuinn https://en.wikipedia.org/wiki/Roger_McGuinn - born in Chicago, worked as a sideman in Chad Mitchell Trio and for Bobby Darin before co-founding the Byrds in LA >
Doug McGuire & Friendship "Take Me Along" (Multi-Media Records, 1977-?) (LP)


This bar-band from Bozeman, Montana had a novelty-oriented approach, seen in the cover art, which spotlights bassist Sherry Lee in some major cheesecake photos. Tons of original material, some of which also appeared on various singles.


<! - #MM-1 - actually only under the band's name, ie "Friendship" - Kip McFaul - piano, sax and banjo - John Wehren, lead guitar >

Doug McGuire & Friendship "Doug McGuire & Friendship" (Multi-Media Records, 1979) (LP)
(Produced by Billy Strange)
This half-live album features all original material, written by Doug McGuire or by other members of the band, including a few by bassist/singer Sherry Lee, piano player Kip McFaul and even one by lead guitarist John Wehren. About half the album was recorded live at the Ramada Inn lounge in Bozeman, Montana; the rest of the record was produced in studio sessions helmed by Billy Strange, with Nashville pros like Hal Rugg, Tony Migliore and Terry McMillan beefing up the band.


<! - #MM-2 - from Bozeman, Montana - no ASIN 04/25/16 >
Don McHan "The Country, Bluegrass And Gospel Of Don McHan" (Laurel Records, 1970) (LP)
The title of this album says a lot about singer and guitarist Don McHan, whose early days were spent picking bluegrass, notably with the Jim & Jesse band during the early '60s. He wrote and played country music as well, most notably co-composing Loretta Lynn's topical hit "The Pill" (a controversial single which hit the Top 5 in 1975 but was originally recorded in 1972) as well as a string of gospel songs recorded by Jimmie Davis. Like a lot of country artists, McHan felt the pull of religion more strongly in later years and became more exclusively a gospel artist. I'm not sure if this was his first album, but it was one of several released on his own independent Laurel label...


<! - no ASIN 01/12/16 - 1970 date per http://www.ibiblio.org/ - also says Charleston, WV - played with Jim & Jesse in the early 1960s - along with Ernie Goff, wrote a bunch of gospel songs for Jimmie Davis (??) https://us.songselect.com/search/author?Authors=4294881989&Sorting=Popularity - he cowrote "The Pill" https://en.wikipedia.org/wiki/The_Pill_%28song%29 >
Don McHan "...Sings Songs Of Home" (Laurel Records, 197-?) (LP)



<! - #LMLP-105 - no ASIN 01/12/16 - all songs by Don McHan, Jessie Barkel and Grover Calvert - label address in Bryson City, North Carolina >
Don McHan "New Country" (Transworld Records, 197-?) (LP)
(Produced by Joe Deaton)
From the looks of things, this was a mid-1970s record, though there's no date on the album... McHan recorded these sessions in Bristol, West Virginia with a local studio crew from "Tandem Studios." He wrote or co-wrote half the songs, with most tracks credited to Tom Keane... The liner notes mention that he had a regular gig playing guitar in the Bonnie Lou & Buster Show, in Pigeon Forge, Tennessee


<! - no ASIN 01/12/16 >
Don McHan "Country Boy Don McHan Sings The Gospel" (Laurel Records) (LP)





<! also: Don McHan "Ghost Of Love" (CD) B007UHOC14 >

Don McHan "The Wondrous Works Of God" (Songtime Records) (LP)



<! - #STLP-1002 - no ASIN 01/12/16 - looks early '80s >


Ellen McIlwaine - see artist discography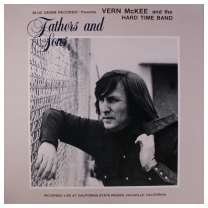 Vern McKee & The Hard Time Band "Fathers And Sons" (Blue Denim Records, 1981) (LP)


(Produced by Robert Blank)
This album was recorded in Vacaville prison, where Vern McKee was a long-term inmate, having been sentenced for murder in 1972. In the late '70s McKee was one of the prisoners involved in helping convince the California Arts Council to create an arts program for the prison system, and helped organize arts programs inside Vacaville. This is an album of all-original material, some of it quite good actually, with desolate lyrics that are more insightful about prison life than many country records that cover similar territory. McKee had a good voice for country, a little thin, but expressive and with some real twang to it. The album includes one track by Steve Grogan, a Manson family member who was in Vacaville at the time, and who also plays lead guitar throughout the album. They slip into hippie/Southern rock jam-band mode from time to time, but for the most part this a more compelling record than you might imagine.


<! Vern McKee & The Hard Times Band "Fathers And Sons" (Blue Denim, 1981) (LP) http://www.prisonofficer.org/prison-art/13831-prison-art-article.html http://openheartsopenminds.net/resources-2/films-blogs-and-books/ "...Vern McKee was president of the both the Art and Musicians Guilds at Vacaville Prison" http://www.mansonblog.com/2015/06/steve-grogan-plays-on-prison-recorded.html http://www.artandcommunity.com/csac/2009/10/chapter-2-the-gift-of-the-partnership-path.html >
McKendree Spring "Too Young To Feel This Old" (Pye, 1976) (LP)


(Produced by Mark London)
The seventh album by this folk-rock band from New York... Mostly, this is a commercially-leaning 1970s soft-pop set with distinctly country-rock riffs in the mix. They sound a lot like Top Forty bands such as Firefall and Poco, as well as the mellower, mid-'70s Neil Young, tempered by traces of the progressive folk sound of Fairport Convention. Although there are a few lightly avant touches (notably a six-minute long fiddle medley by Michael Dreyfuff) the overall aim is pretty mainstream and easy accessible. Sounds nice, too, though it may be less challenging than their earlier records.


<! McKendree Spring http://en.wikipedia.org/wiki/McKendree_Spring McKendree Spring "McKendree Spring" (Decca, 1969) B0038I801M McKendree Spring "Second Thoughts" (Decca, 1970) B000002RKO McKendree Spring "Tracks" (Decca, 1972) B000002RKP McKendree Spring "McKendree Spring 3" (Decca, 1972) (LP) B003UIQ3Y6 McKendree Spring "Spring Suite" (MCA, 1973) B004IBDUC2 McKendree Spring "Get Me To The Country" (Pye, 1975) (LP) B005KJ6NJI McKendree Spring "Too Young To Feel This Old" (Pye, 1976) (LP) B00DI6AGPC McKendree Spring "Live At The Beachland Ballroom" (McKendree Spring Records, 2007) B000MQ3OJG B0012AWO8S McKendree Spring "Recording No. 9" (McKendree Spring Records, 2010) B004FNC0LA McKendree Spring "Times Like These: Recorded Live At Douglas Corner" (McKendree Spring Records, 2015) B00TYVKROK B00TZTWW8U McKendree Spring "God Bless The Conspiracy" (xxxxxx, xxxxx) B0000011WM - best of set Fran McKendree "Cairn" (Teerivane, 2003) B003ANMVXS Fran McKendree "Awake" (Teerivane, xxxxx) B003VSMP1K - Christian music Fran McKendree "Via Transforma" (Teerivane, 2003) B000CAFQ70 > <! Fred McKenna "...Of CBC TV Singalong Jubilee" (Arc Records, xxxxxxx) (Canada) (LP) B00BVMUL78 #ARC 612 Fred McKenna "Steel Rail Blues" (Arc Records, xxxxxxx) (LP) B003XX9Y5I #ARC 792 Fred McKenna "Plain Old Three Chord Hurtin' County Songs" (RCA-Camden, xxxxxxx) (Canada) (LP) - wearing shades - was he blind? "Singer, guitarist, songwriter, b Fredericton 17 Feb 1934, d Toronto 18 Nov 1977. Born blind, McKenna was raised in Fredericton but educated at the Halifax School for the Blind. He began playing the guitar at 11, holding the instrument across his lap in the manner of a Hawaiian guitar and chording with three fingers of his left hand. He also played the mandolin and the fiddle in this fashion. In his late teens he began performing throughout the Maritimes, and later he won a talent contest which led to a performance in Wheeling, WV, on WWVA radio's 'Jamboree'. This in turn brought him to the attention of Don Messer." >
Sharon McKnight "Another Side Of Sharon McKnight" (Legend Records, 1981) (LP)
(Produced by John Kniest & Sharon McKnight)
At the time this album was made, singer Sharon McKnight was a star on the San Francisco cabaret scene, but years away from her Broadway breakthrough... Still, she was far enough into her career to make fun of herself by "going country," or as she put it, getting back to her roots ("Modesto, not brunette") and dip into a bit of twang. The songs include "Put A Nickel In The Jukebox And Bring Back Patti Page," "Tapedeck In His Tractor" (written by Ronee Blakely) "Stand By Your Man" and, interestingly enough, Mickey Gilley's "Don't The Girls All Get Prettier At Closing Time." The band includes Bay Area roots music stalwart Don McClellan on steel guitar.


<! - no ASIN 03/06/15 >

Harold McLeod "Loving You" (Country Road Records) (LP)
(Produced by Manford Harper)
A (very) private album from North Carolina, with covers of country hits by Johnny Cash, Jim Reeves, Faron Young, et. al. I'm not sure if there are any originals on here, though...


<! - CRA-106 - no ASIN 06/18/17 - old ASIN B0080JAP08 defunct WITH: LEON DAVIS, NICKEY SKATELL, CLYDE MATTOCKS, CAROLYN TART, DONNIE MCLEOD, JUDY BYRD, STEVE HONEYCUTT - from North Carolina - this guy?? "DEC 11, 1930 - OCT 25, 2005 Another soldier has gone home to be the with the Lord. Harold was born in Erwin, North Carolina on December 11, 1930. In 1939, he joined the Army and served his country duringthe Korean War. He acted as a point man for many missions, and was awarded three purple hearts. On April 28, 1952, he marriedDonnie Stephenson from Benson. He loved and honored her for 53 years. He leaves behind his wife, Donnie; three... - See more at: http://www.legacy.com/obituaries/legacy/obituary-search.aspx?page=1&daterange=99999&firstname=h&lastname=mcleod&entriesperpage=50&countryid=0&stateid=0#sthash.e6Kwjpoz.dpuf >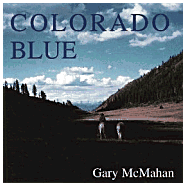 Gary McMahan "Colorado Blue" (Tomato, 1980)



(Produced by John Simon)
A well-produced but still rather flawed album... Mostly, it's songwriter McMahan's voice: I guess folks who are into his labelmate, Townes Van Zandt, might be more forgiving about it, but he sounds pretty awkward and strained to me. Also, the songs are kind of overwritten and ungainly. He's sort of a souped-up Bill Staines-style singng-cowboy folkie, mixing yodeling with country twang and plenty of rodeo-themed songs. It sure doesn't hurt having steel player Buddy Emmons adding some super-sweet licks; other notable sidemen include Kenny Kosek on fiddle and Eric Weissberg picking guitar, and even the Jordanaires singing on a tune or two. But despite the sleek, rich sound, the record falls flat. The repertoire includes a few cover tunes, I seem to recall one of his original tunes, "Real Live Buckaroo," being covered by somebody once upon a time -- Chris LaDoux, I think -- so that ain't nothin'. Worth checking out if you're a hardcore fan of modern-day cowpoke music, but it wasn't a keeper for me.





Larry McNeely - see artist discography




Ray 'Steel Cowboy' McNeely "...Sings Just For Friends" (Rawhide Records, 1980-?) (LP)
(Produced by Ray McNeely, John Westbrooks & Phil Griffin)
Old-school country classics sung by a guy from Greenville, South Carolina with a super-cool nickname. The local musicians backing him include Chris Payne (lead guitar), Larry Neely (steel), Donnie Wilson (piano) and Jimmy Rumsey (fiddle). The songs are all cover tunes, including chestnuts such as "Six Days On The Road" and newer hits like "Just Good Ol' Boys," which was a hit for Moe & Joe in 1979. He also covers three Marty Robbins songs and gives Robbins a shout-out in the liner notes, both for his songwriting and for his NASCAR racing.


<! - Westbrooks & Griffin engineers; McNeely listed as producer - no ASIN 10/25/16 - no # (unless on disc) - LK found a copy in Ottowa, KS 08/22/17 for $1.00 >

Bob & Dean (McNett) "McNett Country" (Jewel Records) (LP)
A legendary local duo from Pennsylvania, Bob and Dean McNett led their band from the early 1960s almost to the end of the '70s, later taking a gig as part of the Hank Williams homage band, the Drifting Cowboys. This was an early '70s album, featuring covers of hits such as Mel Tillis's "Commercial Affection" and "Green Green Grass Of Home," while also dipping deep into older country traditions. Sadly, there are no real liner notes, so I'm not sure if there are any original tunes on here or not, or who was backing them on these sessions... Also, it has to be said that they sounded a bit over-the-hill, or at least low-energy, on this album... Maybe that was just their style, I dunno. They sound tremendously authentic and sincere, but just in musical terms this record might be a little inaccessible to the average twangfan. I like it, though, mostly for their real-hicks vibe. A reconstituted version of the McNett Country band came together in Y2K, and has been held together ever since, with second-generation singer Shawn and Tim McNett as the front men.


<! - Bob & Dean (McNett?) - I assume their last name was McNett(??) not sure though - no liner notes - - no ASIN 01/10/2015 http://www.mcnettcountry.com/the_band/ steel player Don Clark: "...I began playing with Bob McNett and Bill McNett in 1960. In 1961 Dean came back from Wheeling, WV, where he worked with Doc & Chicki Williams on the WWVA Jamboree. Bob, Dean, Bill and I reopened the Radio Corral and also played throughout PA., NY, NJ, MD, VA and WV. We played as many as 20-25 dates per month through the summers. In the late 60's or early 70's Bob's daughter, Robin, and Bill's two daughters, Carol and Karen, joined us and we were soon called "The Country Rockers". We remained together through 1977, at which time both Bob & Dean joined the Drifting Cowboys back in Nashville. In the meantime, I attended Lock Haven University and received my bachelors degree. In 1968 I went back to Penn State and was awarded a masters degree in science. From 1977 through 2000 I worked with various area bands. Then in July 2000, Dean called and ask me to play a date around the 4th of July. I have played with The McNett Country Band since then. During the winter months my wife and I spend about five months in our Florida home. While in Florida, I work with a country band known as the Heartland Country." >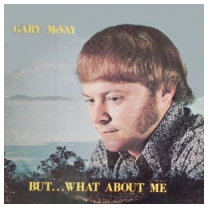 Gary McVay "But... What About Me?" (Sherwood Records) (LP)
With his guileless, mopey album title, the hangdog expression and sideburn-adelic good ole boy looks, Alabama's Gary McVay was a ripe target for the ever-snarky social media Schadenfreude Patrol... So, yeah, sure, this album cover made the rounds on Tumblr and Pinterest, along with predictably vacuous, pointlessly cynical commentary. Hopefully by the time you read this, those companies will no longer exist, though I'm sure you'll still be able to find a copy of this record, if you just look hard enough.


<! - no ASIN 01/12/16 >

Rick McWilliams "Down The Line" (WKM Records, 1985) (LP)
(Produced by Eugene Foster)
This album is partly a tribute to country yodeler Jimmie Rodgers, who was a not-too-distant relative of Mississippi-born singer Rick McWilliams... His grandmother, Elsie McWilliams, was Jimmie Rodgers' sister-in-law and longtime musical collaborator. Having formed a band with Rodgers in 1920, she went on to write or co-write over three dozen of the songs he recorded. Mr. McWilliams gives his granny a shout-out in the liner notes, noting her induction into the songwriter's hall of fame, and that she had recently turned 89 years old; she passed away at 89 later that year. There are several songs from the Jimmie Rodgers canon on here, as well as a couple written by Rick McWilliams as well as a couple by Bruce Brooks, and a few scattered cover tunes, such as a version of John Denver's "Back Home Again" and Bobby G. Rice's "You Lay So Easy On My Mind."


<! - no ASIN 01/02/17 - recorded in Bogalusa, Louisiana - band includes steel guitar from Terry Moran https://en.wikipedia.org/wiki/Elsie_McWilliams >

Donna Meade "Donna Meade" (DMJ Records, 1982-?) (LP)
(Produced by Sid Hudson & Ronny Light)
Although she was a pretty mainstream Nashville artist, this album deserves mention here as an off-the-radar obscuro release. Probably best known as the last wife of country star Jimmy Dean, singer Donna Meade was born in Chase City, Virginia and worked for several years as a nightclub singer in Richmond before hitting Nashville in 1981. She got a gig headlining at Buddy Killen's club, the Bullpen Lounge, and in 1988 cut a major label album with Killen as producer. Way before that happened, though, she recorded this session, which seems to have been a songwriter's demo including several songs by Lee Greenwood and an early version of K. T. Oslin's "Round The Clock Lovin'," which was a successful single for Gail Davies around the same era. The backing band was a professional Music City crew that included Greg Galbraith, Jerry Kroon and Buddy Spicher, anchored by producer Sid Hudson on lead guitar. I'd have to do a little poking around, but I think Meade also worked as a studio backup singer, possibly alongside the Arlene and Bobby Harden, who appear on this album as well. Although she eventually cracked into Nashville society, Meade definitely paid her dues and worked off-the-radar for about a decade before the Mercury album came out, and even then it was only a modest success. Meade and Jimmy Dean met around 1990, married in '91 and stayed together until his death in 2010. (Note: Prague Frank speculates that this session was recorded in 1981, though it may actually have been a little later, since Davies also demo-ed "Round The Clock Lovin'," but not until '82.)


<! - # - no date - seems to have been a protegee of Lee Greenwood; records several of his songs http://countrydiscoghraphy2.blogspot.com/2014/01/donna-meade.html >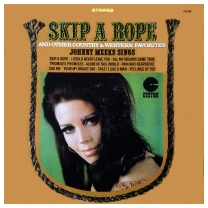 Johnny Meeks "Sings Skip A Rope And Other Country Favorites" (Custom Records, 1968) (LP)


Best known as a longtime member of Gene Vincent's trailblazing rockabilly band, the Blue Caps, South Carolina guitar picker Johnny Meeks (1937-2015) went on to work in nondescript groups such as the Tune Toppers and the Champs. He apparently slid into the cheapie-label vortex as well, cutting this album for the Custom label, which seems to include several originals as well as a cover of Henson Cargill's hit, "Skip A Rope." Although these budget-line albums were sometimes packed with not-quite-as-advertised material, this does seem to Johnny Meeks playing and singing on all the tracks, and the material is really, truly great stuff. The chunky, simplistic style he brought to the Blue Caps band is intact here, adding a primitive, old-school rock'n'roll heft to the country tunes and a country twang to the more pop-oriented ballads. Mostly, this is a twangfest, and although there are no composer credits on the album, it seems likely that the originals were all written by Meeks, who wrote several hits for Vincent. Also, there's no info on the session musicians used here, which is a pity... Mostly the arrangements are pretty minimal, but there's some nice pedal steel on a few tunes, and it could have been someone like Red Rhodes doing a pick-up gig... Anyway, Meeks later did some country session work, including a gig picking on Michael Nesmith's 1972 country-rock record, Tantamount To Treason. This solo album, though, was pretty sweet, and much better than you might imagine.


<! - #CS 1108 - date? some sites say this was a 1967 release BUT - "Skip A Rope" released in '67 but topped charts in '68 - born in South Carolina, died in Arkansas - 01/05/16: LP not listed on http://www.bsnpubs.com/modern/custom.html http://www.guitarworld.com/johnny-meeks-former-gene-vincent-his-blue-caps-guitarist-dead-78/25159 "...Although Meeks never got the praise and respect often reserved for his Blue Caps lead-guitar predecessor, Cliff Gallup, he was an accomplished guitarist who played on several pivotal Gene Vincent tracks, including "Lotta Lovin'" and "Say Mama," which Meeks wrote. When the Blue Caps broke up in late 1958, Meeks joined the Tune Toppers, followed by the Champs. He went on to perform with Merle Haggard, Elvis Presley and former Monkee Michael Nesmith, even appearing on Nesmith's Tantamount to Treason album (1972). >
Meisburg & Walters "See The Morning Breaking" (Parchment, 1975) (LP)


The acoustic duo of Steve Meisburg and John Paul Walters met at an open mic night in Florida, where Meisburg was an ordained minister in search of a new path, and Walters was a music major at Florida State... Becoming pop stars, even minor pop stars, would have seemed like an unlikely path -- for Meisburg in particular -- but somehow they fell into the orbit of the cocaine-and-disco-fueled Casablanca label at the height of its cash-burning glory years, and someone at the label threw a bunch of money their way, backing them to tour college campuses and stadium shows, as well as an album that was as unlike typical Casablanca fare as you could possibly imagine. The duo gained some small notoriety for the single, "Graduation Day," an anti-feminist novelty number with just enough mild profanity (the phrase "son of a bitch") to get it mildly censored (a bleep on the LP version)... In the era of songs like "Junk Food Junkie" or "Werewolves Of London," it was plausible that these guys could have connected with a national audience, but somehow it never happened. After the Casablanca gig ended, they eventually called it quits, though Walters tried to launch a solo career in 1981. Meanwhile, Meisburg reentered civilian life, going into politics rather than back to the ministry, and at one point in the '80s was even the mayor of Tallahassee. after several years on the city council. So, how's that for a day job??
Meisburg & Walters "Just Like A Recurring Dream" (Casablanca, 1976) (LP)


(Produced by Thomas Williams)
This is the album that includes "Graduation Day," with much of the rest of the album a collection of super-gentle folk-pop tunes, like a Simon & Garfunkel duo, but made up of John Denver and John Denver. Good for the style!


<! Steve Meisburg: http://blogs.tallahassee.com/community/2013/08/09/steve-meisburg-minister-musician-mental-health-director-mayorcommissioner-mentor/ (mid-70's orig. U.S. Country-Folk-(Rock) release on local North Carolina label; the duo is backed by such ace studio/session cats like Kenneth Buttrey, Ron Oates (piano) Buddy Spicher, Charlie McCoy, Lloyd Green on dobro... big article in Milwaukee Sentinel 03/11/77 >
Meisburg & Walters "Love's An Easy Song" (Casablanca, 1977) (LP)





<! - #NBLP-7067 got a brief plug in 11/07/77 BB: https://books.google.com/books?id=sEUEAAAAMBAJ&pg=PT99&lpg=PT99&dq=Meisburg+and+Walters&source=bl&ots=w_gP46Xus_&sig=GFKSwRl59yKU630YTgdUTi5ype4&hl=en&sa=X&ei=DU0OVcLoB8r3yQSa3oKgCQ&ved=0CE4Q6AEwCTgo#v=onepage&q=Meisburg%20and%20Walters&f=false >

Gary Meister "Mainely Country" (Critique Records, 1973) (LP)
(Produced by Carl Strube & Jim Deans)
A local from Bangor, Maine, songwriter Gary Meister made a real go of it in the early 'Seventies, releasing singles on Laurie Records and BASF, in addition to at least one from this album. This disc is packed with original material: the band's pianist, Denny Bouchard, and backup singer Tom Gass contribute a couple of tunes -- "Take Me Back" and "Shufflin' Sam" -- while all but two of the rest of the songs are credited to Meister. As far as I can tell, the backing band were all locals, including Robbie Robichaud on bass, Tracy Bronson playing piano, Rick Hazeltine on lead guitar, drummer Brian Brown, backup singer Monica Harris and both Gary Meister and Julie Green playing rhythm guitar. The sessions were at the Rockland Recording Studio, a vigorous but obscure regional indie run by a guy named Jim Dean, in a home studio built in the back of an American Legion hall -- Dean seems to have had some kind of line into New York-based Laurie Records, as one of his rock bands also released a single there. His biggest coup, of course, was recording Dick Curless in the early 'Sixties, before he became a nationally-charting trucker-country icon. Anyway, this one's about as indie as they come!


<! - #SLP-1073 - songs written by Gary Meister, Denny Bouchard and Tom Gass - Jim Deans engineer - no ASIN 06/20/17 - from Bangor, Maine - label based in Bath, Maine - also recorded several singles c. 1973, on various labels: Gary Meister "Take Me Back" (c. Bouchard, Gass, Meister) / "It's A Beautiful World" (c. Gary Meister) (BASF, 1974) (7") (Produced by Carl Strube) - #B-15347 Gary Meister "Neon Lady" (c. S. K. Dobkins) "Now I'm Gone" (c. Gary Meister) (Critique Records, 1973) (7") (Produced by Carl Strube) - #CR-1080 - Boston label, recorded in Bangor Gary Meister "Walk Another Mile" / "Lonely Women Make Good Lovers" (Laurie Records, 1973-?) (7") '72? - #LR-3610 http://www.freepressonline.com/Content/Features/Andy-O-Brien-Historical-Articles/Article/The-Lost-History-of-the-Rockland-Recording-Studio/52/796/34658 >

Terry Melcher "Terry Melcher" (Reprise/Collector's Choice, 1974/2005)


Okay, this isn't exactly what you'd call a "roots" or "Americana" album, but since revered superpickers like David Bromberg, Ry Cooder and Jay Dee Maness were part of the studio crew, and since the music itself has an odd, obliquely hinted-at twangitude, I figure it'll do. What this is, actually, is a fascinating and unique pop album from a remarkable show-biz insider. To begin with, Terry Melcher -- who passed away in November, '04 -- was Doris Day's son (and bore a striking resemblance to her...) which couldn't have hurt when he threaded his way through the thickets of the L.A. music machine... Melcher scored his first hits as a surf music songwriter, then landed a staff job as a producer at Columbia, where he helped mould the early sounds of the Byrds, among others. This is one of only two albums he recorded under his own name, and it's pretty interesting. Melcher's attentuated, half-whiny vocals bring to mind the likes of Jonathan Edwards and Jesse Colin Young, but his musical approach is much denser and more orchestral, making full use of the studio magic at his disposal. His warped reworking of roots music oldies like "Roll In My Sweet Baby's Arms" and "Stagger Lee," not to mention his bleak, opiated version of Jackson Browne's "These Days" all make this an album well worth tracking down. Recommended.


<! 144 x 144 >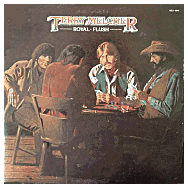 Terry Melcher "Royal Flush" (RCA, 1976)


(Produced by Bruce Johnson & Terry Melcher)
This moody, multilayered album is perhaps the perfect distillation of the Los Angeles pop/country-rock style, made by one of the city's cultural movers and shakers who most helped shape the sound he's satirizing so effectively here. It's a concept album of sorts, about cosmic-cowboy stoners going for a long lost weekend to party or perhaps sink themselves into oblivion in Mexico, which will forever be the cultural and historical mirror image and motherland of Anglo-dominated LA... There are a lot of songs that ring true here, perfectly capturing certain fragments of the Southern California mindset, particularly "Freeway Close" and "Rebecca," which define romance and reality in terms of traffic and roadways, the humorously cynical "High Rollers," which savagely lampoons the Top Forty-wannabees of the '70s country-rock scene, as well as the more sinister "Down In Mexico," which has a sludgy, swampy density that anticipates the Tom Waits of years to come. This isn't an easy album, but its self-indulgences seem purposeful and perceptive, with arrows that hit home more often than not. Plus, with musical contributions from folks like Red Rhodes, JD Maness, Van Dyke Parks (along with a large, more rock-oriented studio crew) there's some cool music behind the rather bleak, depressing lyrics. One wonders how much Melcher's brush with the Manson Family, years earlier, had to do with the darkness of his musical vision, and how much of it was just plain old show-biz cynicism. At any rate, this is a distinctive entry in the SoCal cowboy sound... definitely worth a spin!


<! 10/11: B00004TZ7U ASIN is for Japanese import B000K3EARG is vinyl >
Memphis "Memphis" (Chumley Productions) (LP)
(Produced by John D. Loudermilk, Jr.)
This group's bandname was so generic, it's practically impossible to find out much about them online... I'll go out on a limb, though, and guess that the group's producer and rhythm guitarist, John D. Loudermilk, Jr., was related to songwriter John D. Loudermilk -- that's just a crazy, wild, random guess, though. Well, okay, so John D2 was indeed born to Nashville royalty, and worked for a while as a record producer, his name popping up in unusal places -- for example, working on one of Hazel Dickens albums -- and I guess this group was "his" band, although he just strums guitar and doesn't sing on any of the tracks, and wasn't a songwriter himself. The primary focus of the band seems to have been its four singers, Buck Buckles, Richard Lee, Billy Sea and Larry Strickland, who was the most famous of the four. In the '70s, Strickland was in the Stamps Quartet southern gospel group and as part of that group was in Elvis Presley's extended entourage, though his is probably best known now as the ontime husband of '80s country star Naomi Judd. This album includes songs by Nashville insiders like Max D. Barnes, but also a slew of tunes by more obscure composers. Not sure when it was made, but I'm guessing early to mid-'80s, from the looks of it -- apparently Naomi was dating Strickland before she formed the Judds, and used to hang out with the band.


<! - Loudermilk also plays guitar - looks '80s?? - #SO-17212 - country, definitely http://www.elvis.com.au/presley/interview-with-larry-strickland.shtml >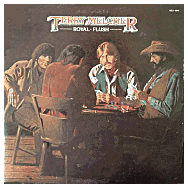 Memphis "1983 Road Tour Album" (MPI, 1983) (LP)
A souvenir album for Larry Strickland's band, circa 1983, apparently with an all-new lineup, although still with an emphasis on vocal harmony. This edition of the group included lead singer Woodrow Wright, baritone Bob Fortner, tenor David Fonder, and Strickland filling in the bass part. The backup musicians also seem to be an all-new crew.


<! - Steve Ramsey on keyboards, Travis Lewis on lead guitar, Gary Judkins, drums, Lee Bogan on bass >
Dale Menten "I Really Wanted To Make A Movie" (MCA/Tally Records, 1975) (LP)


(Produced by Dale Menten)
The mid-'Seventies incarnation of the Merle Haggard-affiliated Tally label was a really odd project... Most of the Tally albums were clearly country-oriented, although this one is much more of a '70s soft-pop outing, with traces of Nilsson, Paul Simon and Graham Nash in its many piano-and-saxophone-strewn numbers. There is some country-rock twang in the mix as well, with Dick Strength providing subtle pedal steel on a tune or two... But really it's soft-rock fans who will want to check this one out. And, woah! It turns out I am familiar with Dale Menten's other work as well: as a kid he was in the Minnesota garage-pop band, The Gestures, whose single, "Run, Run, Run" is a longtime favorite of mine... I guess he also did some movie composing and jingle writing after this, as well as orchestrating the short-lived country-rock band Comfort Station, which put out one album in 1976.
The Mercey Brothers - see artist discography
Marty Merchant & Country Joe Navarro "Heart Beat Country #3" (Fresville Records, 1980) (LP)


(Produced by Marty Merchant)
A nice, earnest set of country covers from Fresno, California... According to the liner notes, these two were not normally a duo -- Joe Navarro asked Ms. Merchant to contribute a song to a movie he was making, and they later decided to record an album together. That song, "Ballad Of Joaquin Murietta," kicks the record off, and then they coast into a series of song swaps, each taking lead vocals on alternating tracks. Merchant had kind of an underlying pop-vocals style, with hints of Doris Day and Patsy Cline in her phrasing and tone, while Navarro was an unabashed fan of Freddy Fender's chicano country style. Neither one was going to take Nashville by storm, but they do okay and the backing musicians -- sadly uncredited -- were pretty good, particularly the pedal steel player. The Fresville label was owned by Marty Merchant -- she released at least one other album under that name, and lived in Fresno for many years after, before retiring to North Carolina... Joe Navarro, who had been in Fresno's late-1960s, latino garage-rock band called The Misfits, also released at least one country single under his own name, on the Fresno-based California Artists Corporation. He died pretty young, though, in 1988, while still in his forties.


<! - #FRC-1001 - still lives at 1699 Ellery Ave, Fresno (as of 12/06/16) - originally from Redlands, CA(?) https://www.facebook.com/marty.merchant.9 - moved to North Carolina(?) (per FB) http://www.mlgpromotions.net/home/marty_merchant >
Marty Merchant "#10 N Country" (Fresville Records, 1980) (LP)



<! - #FRCMM-101 >
Marty Merchant "Christmas Country Style" (Fresville Records, 1982-?) (LP)


I'm not exactly sure when this one came out, but since it includes the novelty number, "ET's Helping Santa," I'd say or was sometime after the summer of 1982...


<! - #KM-7276 - LP came with a bonus 7" >

Buddy Meredith "Sing Me A Heart Song" (Starday Records, 1963-?) (LP)
(Produced by Tommy Hill)
A Navy veteran from Rapid City, South Dakota, Buddy Meredith threw himself into a country music career after he got his walking papers... He worked in radio as a deejay on KRSD, Rapid City, and also had a weekly gig on TV station KOTA, Iowa City. After cracking into the Billboard country charts in 1962, with the song "I May Fall Again," Meredith recorded a string of singles, including a few for Starday Records, and several more for Bobby G. Rice's indie label, Rice Records. This LP may have been his only full-length album; the liner notes by Don Pierce provide a brief snapshot of Meredith's career up until '63, although he continued to record until the end of the decade, and even made a go of it in Nashville for a while. This disc includes three songs written by Meredith, along with Lowell Sterling, a longtime member of Meredith's band, the Dakota Cowboys. Although he lived and worked in many places, he's primarily remembered as a South Dakota musicians, and in 2008 was inducted into the state's Country Music Hall of Fame.


<! - #SLP-225 - first(?) single from 1959 with the Dakota Cowboys https://www.discogs.com/artist/1457927-Buddy-Meredith http://hillbillycountry.blogspot.com/2011/10/buddy-meredith-on-dixie.html http://myranchinglife.blogspot.com/2012/02/buddy-meredith-original-singing-cowboys.html "...Buddy Meredith (born 1926) appeared with his band, The Kota Cowboys (Bob Haley, Stringbean Svenson and Lowell Sterling), every Sunday night on local Rapid City KOTA-TV's Hoedown Jamboree during the late 1950's and early 1960's." >

Tee Meroney "25 Years In Country Music" (Kash Records, 1993) (LP)
(Produced by Robert Ulsh)
A teen twang prodigy, Tee Meroney played on WRVA's Old Dominion Barn Dance and went on to work with various country and bluegrass bands, most notably for Opry star Little Jimmy Dickens. In the early '70s he moved to Virginia Beach to start a gig leading the house band for a club called Nashville East, and remained there for nearly two decades. This album looks back at his career, or at least at some of his favorite songs from over the decades. He's backed here by steel guitarist Kenny Dail, Pete Harris on acoustic guitar, Garland Abbott on bass, Hurley Moncus on fiddle, and drummer Normand Jerald. Among the covers is an original cowritten by Meroney, "No Place I'd Rather Be," and one called "North Carolinian." by Jim Lunsford.


<! - year? - no ASIN 02/05/15 http://www.virginiacma.com/news/50_years_of_music.html - from Virginia Beach - born in North Carolina - straight out of high school he got a gig on the WRVA Old Dominion Barn Dance (c. 1958) (c.1966:) A couple of years later, Tee got on playing upright bass for Jimmy Martin and The Sunny Mountain Boys Bluegrass. He also played lead guitar with Clyde Beavers and worked the military circuit in the late 60s during the Vietnam War, Later he got a job fronting for Little Jimmy Dickens and The Country Boys. He got to play on the Grand Old Opry. "I always considered Jimmy Dickens the greatest showman in the business and I still believe he is," he said. They are still in touch to this day. In 1971 Tee was playing in Minneapolis when he got a call from a friend in Virginia Beach asking him to come and help him open a club called "Nashville East." Tee worked as house band leader, staying on for 17 years with several owners. He was playing a lot of music in clubs, parks and campgrounds in the area. >

Les Merrill "Lonesome Trail" (Accent Records, 1974) (LP)


(Produced by Buddy Merrill)
A latter-day recording by Les Merrill, father of guitar whiz Buddy Merrill, who was (among other things) known for his decades-long tenure on The Lawrence Welk Show. The elder Mr. Merrill had his own country band, the Fremont River Rangers, which played regionally in Utah and the mountain states way back in the 1940s. The band was Buddy Merrill's introduction to show business and this album is kind of a love letter to those good old days. It's also a nice showcase for Les Merrill as a songwriter: he wrote all the songs on the album, including "I'd Like To Tell You," "Have I Come Back Too Late" and "Thy Will Be Done," and the title track, "Lonesome Trail." And of course, there's some nice picking on here as well!


<! - # https://www.namm.org/library/oral-history/buddy-merrill http://www.spaceagepop.com/merrill.htm - Les was his dad! led a country band back in the 1940sn title-track w/femme back-ups; all self-penned songs takin' some bluesy, barstool-waggin' bend at times" >

Mesa "Here To Stay" (Gizmo, 1984) (LP)
(Produced by Tom D. Atkins)
Novelty-oriented honky-tonk from Fort Worth, Texas... Original songs by Tom D. Atkins and Clark Reynolds, including songs such as "Asphalt Cowboy," "Condo In Paradise" and "I Hate To Shave."




Ron Mesing "Saturday Night/Sunday Morning" (Country Boy Records, 1975) (LP)
The first of a handful of solo records by Pennsylvania-based dobro player Ron Mesing, a picker from the same generation of "progressive" bluegrassers such as Jerry Douglas who helped expand the range and direction of the instrument. Like Douglas, Mesing introduced jazz themes and new source material into his albums, adding to the country and mountain-music repertoire with which it was historically linked. Mesing never achieved the same level of recognition as some of his peers, though he did record several well-regarded albums.


<! - no ASIN 06/03/16 >

Ron Mesing "No Minors Allowed" (Flying Fish, 1978) (LP)







Ron Mesing "Just Messing Around" (Rosewood Records) (LP)



<! - from Pennsylvania - dobro guitar album - 1989-??? - no ASIN 10/24/15 http://countrydiscography.blogspot.com/2012/01/ron-mesing.html http://www.allmusic.com/album/no-minors-allowed-mw0000862192 Ron Mesing "Saturday Night/Sunday Morning" (Country Boy Records, 1975) (LP) Ron Mesing "No Minors Allowed" (Flying Fish, 1978) (LP) Ron Mesing "Just Messing Around" (Rosewood Records) (LP) 1989-?? Ron Mesing "The Gravesdigger" (Heritage Records, 1990) (LP) "Speechless" >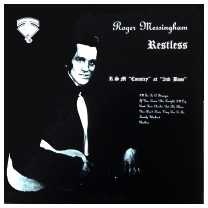 Roger Messingham "Restless" (Roger Messingham Productions, 1973-?) (LP)
At the time he recorded this album Roger Messingham was the owner of a nightclub in Cedar Falls, Iowa called Messingham's Second Base... I'm not sure when or how long the club was open but it was mentioned in a local newspaper in 1972, which is about when I'd guess this album came out. Messingham covers some top-country hits of the era, tunes like "Shade Tree Fix It Man," "Good Time Charlie's Got The Blues," "Games People Play," and "You Don't Have Very Far To Go," as well as (I think) a couple of originals, such as "Restless" and "If You Leave Me Tonight, I Think I'll Cry." Messingham was not a great singer, but he chugged along on in a workmanlike fashion, doing his best to channel Elvis Presley and Charlie Rich, with kind of marginal results. He was backed by the club's house band, the Art Essery Show, which had its own odd spin on the material, trying to replicate the sophisticated "sunshine pop" arrangements you'd hear on the radio at the time, and perhaps struggling a bit against their own ambitions. But don't get me wrong -- I like this record. It's not really that good, but I still find it charming and sincere... Messingham seems to have moved to Tennessee a few years later, though I don't know if he continued playing music there or not.


<! - "an RSM production" though no specific producer listed in the liners - no ASIN 10/24/15 > <! Bud Messner & His Skyliners "Slipping Around With Jole Blon" (Cattle Records) (LP) - #LP-49 - b. 1917 in Luray, Virginia - a veteran of the WWVA Jamboree, Messner grew up in Hagerstown, Maryland - recorded several dozen tracks for indie labels between 1947-50, toured widely but retired from performing in 1955 - bought WCBG in Chambersburg, Pennsylvania and established it as a country music station Bud Messner & Roy Ingram "It's Country Time" (Robud Records/QCA) (LP) - #20238 - instrumentals? songs are oldies - gospel and secular, but no indication if there are vocals, or who played what instruments >

Paul Metcalf "Country Music Comin' Back" (Belmont, 1986) (LP)
(Produced by Tim Gold)



<! - Massachusetts Cowboy LP Private Country Oddball Rockland MA - produced by guitarist Tim Gold - no ASIN 03/05/15 >

Roger Mews "...Sings Leavin' Town And Other Favorites" (LP)
A rootsy rockabilly/hick artist from Minnesota, Roger Mews cut several singles and at least one album... Not sure of the date on this one, but it looks mid-to-late 1960s, perhaps... Mews seems to have had a connection to South Dakota country bandleader Sherwood Linton -- he recorded some of his music, and possibly played in his band. (Anyone have more info about their relationship?) Anyway, some roots old stuff from the Great Lakes country scene of years gone by...


<! - looks like all cover songs - no ASIN 06/03/16 >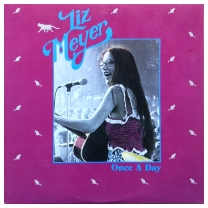 Liz Meyer "Once A Day" (Adelphi, 1982) (LP)


(Produced by Liz Meyer & Obie O'Brien)
This one's a find! Liz Meyer was part of the same Washington, DC folk/roots/country scene as Emmylou Harris and Bill & Taffy Danoff, and this album, which gathers recordings she made between 1975-77, is a testament to the vitality of that scene. It's also a pretty gritty, downright cool hard-country album, with a nice mix of covers and originals. She sings two Buck Owens songs, one by Hank Junior, and an earthy, rough-hewn rendition of Bill Anderson's "Once A Day." The most striking thing about Meyer is her tough, robust sound, both her affinity for true twang and her husky, throaty vocals, a tough-sounding voice that reminds me quite a bit of honkytonk heroine Melba Montgomery. More than half of the songs on here are Meyer's originals, including heartsong gems such as "I Don't Know How To Say Goodbye" and "Someone You Can't Love," which is perhaps the album highlight. Obviously it took Meyer a long time to get this record out, and she must have sat on these tapes for a while before assembling them into an album. The production is a little rough and so are some of the performances, but they are an excellent snapshot of the scene she was in, and among the guest musicians are Emmylou Harris herself singing backup on four of the songs, and superpicker Mike Auldridge playing dobro on two tracks. Meyer moved to Europe in the 1980s and went on to record several albums, many with a bluegrass bent, and had several of her songs recorded by artists such as Laurie Lewis, Del McCoury, and the great Emmylou herself. Meyer passed away in 2011, after a long struggle with bone cancer, but she certainly left a great musical legacy behind, starting with this album of her excellent early work.


<! "Someone You Can't Love" - Buddy Carlton, pedal steel - Mike Auldridge plays dobro on "Carroll County" - Childe Harold folk club >


Augie Meyers - see artist discography




Danny Michaels & His Rebel Playboys "Go Middle Country" (Vistone Records) (LP)


This late-1960s set features self-described "Mr. Versatility" Danny Michaels on a badass double-necked guitar, playing a bunch of covers of hits such as "Little Green Apples," "Harper Valley PTA," "By The Time I Get To Phoenix" and "Classical Gas."


<! - label is from Hollywood - "I Don't Want To Be With Me" might have been an original >

Danny Michaels & His Rebel Playboys "Big Time Operator" (Redwood Records)





<! - not sure if this one is country... >

Danny Michaels "...Sings Goin' Home" (Shasta Records, 197--?) (LP)
According to the liner notes by label owner Jimmy Wakely, singer Danny Michaels had been playing the same gig in Southern California for the last thirteen years by the time he cut this record, leading the Rebel Playboys band at a supper club called George's Roundup, in Long Beach, California. Michaels also apparently worked as the club's co-manager, and was pretty well known on the SoCal country scene. Superpicker James Burton plays on this disc -- at least on the title track, "Goiin' Home," which was a newly-written original credited to Wakely. Other tracks include covers of classics such as "Blue Moon Of Kentucky," "Cryin' Time," "Kaliga," "Statue Of A Fool," and of course, the inevitable cover of Kris Kristofferson's "Me And Bobby McGee." Sadly, no info on who else might have been on this album.


<! - #LP-525 - thirteen years at George's Roundup, according to liner notes - eb says 1986(!) >

Paul Midas Show "Held Over" (Tribal Records, 197--?) (LP)


(Produced by Ron Stephens & Dan Breeden)
Half of this album was recorded at the fabled Ripcord studios in Washington state, with vocals by Mr. Midas who was presumably a local, billed as "...a full-blooded Yakima Indian... and proud of it!" There are a bunch of classic country covers and a couple of rock oldies, including a version of "Proud Mary," as well as one original song, "Just Loving You," written by producer/guitarist Ron Stephens.


<! - #SLP-1001 >

The Middle Of It All "Working Day Woman" (19--?) (LP)
(Produced by Soren Bredsdorff)
A quintessential custom-pressing lounge band album, featuring the trio of Jimmy Owens (guitar), drummer Dennis Roe and bassist Donna Roe, with backing by a small studio crew that included piano, guitar and horns. It was the presence of trombones, trumpet and flugelhorn that made me fearful, but they are buried pretty far back in the mix, and to the extent they factor in at all, it's in service of the group trying to tap into an ecelctic late-'Sixties Dusty Springfield/Bobbie Gentry vibe on the tracks where Ms. Roe sings lead. It's mostly if not all cover songs, stuff like "Ode To Billy Joe," Chokin' Kind," "Country Boy" and a particulalry sluggish rendition of "You Gave Me A Mountain." None of the performances really snap or sparkle, but they all have an authentic, still-an-amateur-band feel. Not sure where these folks were from (or how they picked their goofy band name) but the sessions were recorded in Denver, Colorado for Fred Arthur Productions, a firm best known for its work writing and production radio jingles and TV ads for local and national markets.


<! - recorded in Denver, Colorado - "produced by" Naroh Advertising (was this the gun manufacturer??) - looks, maybe 1960s: she had a beehive - LK purchased 01/16/19 >

Midnight Cowboys "Drinkin' And Thinkin' " (Pond Creek Publishing Co.) (LP)


(Produced by Bill Casolari)
Randy Wilson and the Midnight Cowboys hailed from Golden Gate, Illinois... This album is of all original material, with all the songs written or cowritten by Mark Chapman, who interestingly enough was not one of the musicians in the band. Includes songs such as "Nashville Fever," "That One Country Song" and "Ain't No Drunks In Heaven."


<! - all originals - Crusade Records?? - Mark Chapman - artist? - # LPS-1895 Bill Casolari - well-known bluegrass/southern gospel producer >

Midnight Express "In Session" (MBS, 1978) (LP)





<! PRIVATE 1978 COUNTRY ROCK Originals from Ontario, CANADA All originals written by the group. A couple of good country rockers and some mid tempo country ballads and beer drinkin tear jerkers. >

Midnight Flyer "First Flight" (Air Midwest Rescue Music, 1980) (LP)
This was a country-rock band from the Kansas/Missouri axis, apparently from out int he hinterlands of Hays, Kansas and nearby Salina, north of Wichita. There's not a lot of info about these guys online, but I'm all ears if you know more than me...


<! - no ASIN 06/03/16 1 Ready For Love (1:55) 2 Simple Song (2:50) 3 Hard Kind of Livin' (2:28) 4 Parade of Fools (3:01) 5 Take Our Time (2:26) 6 You Should Know (3:50) 7 Life's Gonna Getcha' (2:55) 8 I Can Hear You (2:55) 9 Why Doncha' Leave (2:20) 10 Long Letter (2:32) >

Midnight Flyer "A Quart Short & Three Bricks Shy" (Air Midwest Rescue Music, 1981) (LP)
(Produced by Mark Meckel & Jack Trice)
On their second album, the band included Jack Trice on lead guitar and vocals, drummer Dean Kranzler, bassist Leon Holl, and Paul Draper on keyboards. Though not listed as an official member of the band, John Briggs adds pedal steel and harmonical on several tracks. All the songs on here were written by Trice, except for "The Outside Man," which was written by bass player Leon Holl, and features him singing lead.


<! - no ASIN 09/02/15, 06/03/16 - recorded at Sunset Studio, in Hays Kansas - Tracks: Stone Cold, Pretty Darlin', Lies, You're So Endearing, 150 Rum /// The Outside Man, Life's Highway, Havin' Some Fun, Saturday Night, It Snowed Today - Kansas private pressed LP with a rustic Country Folk Rock loose playing, relaxed jams, fuzz guitars and a West Coast Psych feel. >
Shirl Milete "Shirl Milete" (Poppy Records, 1969) (LP)


(Produced by Lamar Fike & Jim Molloy)
Songwriter Shirl Milete (1933-2006) had a brief fling in the spotlight, doing some session work as a guitarist for RCA in the mid-1960s before recording his one solo album and a short string of singles, which petered out around 1973. He was a prolific composer, though, and his main claim to fame is that Elvis Presley recorded three of his songs, "It's Your Baby, You Rock It," "My Little Friend," and the dreadful cosmic gospel-meets-countrypolitan ballad, "Life," which is included here in its original version. Milete seems to have been aiming for the same sort of stilted, roots-poet profundity that folks like Roger Miller and Tom T. Hall were exploring around the time -- one could say it's an acquired taste, but fans of the style may want to track this disc down. Biographical info about Mr. Milete is just about as sparse as his discography: I still haven't figured out where he was from, though he was living in Tennessee when he passed away. Apparently he had some continued success as a songwriter even after he quit making records himself; Bobby Bare, Dolly Parton, Vern Gosdin, and Hank Williams, Jr., among others, recorded some of his stuff later in the '70s.


<! - includes covers of two Townes Van Zandt songs, one by Dylan, and a version of Merle Travis' "Nine Pound Hammer," as well as a slew of Shirl Milete originals - sounds like Johnny Cash(??) http://countrydiscography.blogspot.com/2012/12/shirl-milete.html "...Milete recorded his own pretentious number for his own LP, released on Poppy PYS-40,005 and titled simply "Shirl Milete." The number was also released as a single by Milete that same year, on Poppy 69-0100. Milete re-recorded "Life" in 1972, following Elvis's minor success with the number, and released this version as a single on Reprise REP 1111. There is a distinct melodic similarity between this number and another Milete composition, "My Little Friend," which Elvis had recorded in 1969." aka Shirell (?) Shirl Milete, 1933 - 2006 Shirl Milete was born on August 4 1933. Shirl lived in Hendersonville, Tennessee 37075, USA. Shirl passed away on April 29 2006, at age 72. http://cmgglobalradio.com/clubmembers/jimlusk.html "...In the mid-70's, Jim was asked to team up with former Elvis Presley writer, Shirl Milete ("Life," "My Little Friend," "It's Your Baby You Rock It") and Grammy winning composer Gary S. Paxton (Hollywood Argyles "Alley Oop" - "Monster Mash," "He Was There All The Time," "Sensuous Woman," "Honeymoon Feeling," etc.) This partnership led to a string of hits which included Vern Gosdin's nationwide number three song "It Started All Over Again," (The Best Of Vern Gosdin on Warner Brothers Records.) This song was also recorded by David Houston and reached the top forty Billboard Charts nationwide, as well as being included in David Houston's Greatest Hits album. The Four Guys recorded "I Remember" (which was their show theme for over ten years,) "Counterfeit Cowboy" has been recorded by a host of artists, including Dorsey Burnett of "Tall Oak Tree" fame, as well as Gary S. Paxton, R. W. Blackwood, Jay Lee Webb (Loretta Lynn and Crystal Gayle's brother,) and others. Australia's top vocal group, The LeGardes recorded Jim's song "I Can Almost Touch The Feeling," which reached the top of the Australian Music Charts. This song was in Graceland awaiting a recording by Elvis at the time of his death." >
Miller & Riley "Miller & Riley" (Sweetland Productions, 1975) (LP)
(Produced by Danny Miller & Mike Riley)
Hippie-ish country-rock from the Oklahoma City duo of Danny Miller and Mike Riley... The songs are all originals except for covers of Bob Dylan's "I Shall Be Released" and Tom T. Hall's "Tulsa Telephone Book."


<! - recorded at Sweetland Productions in Oklahoma City, - described as "hippie Christian folk" SONGS: Listen Lady How Long its Been Tulsa Telephone Book How are you Baby... I Shall be Released Memory Love Sheriff Jackson It's All a Part of Me (in my heart) Bodock County Jubilee Goin Round if I had a Nickel Conclusion - no ASIN 01/08/15 >
Bob Miller "Jeanie, I'm Coming Home" (Blackbird) (LP)


(Produced by Bob Massey)
A honkytonker from Dallas, Texas with four of his own original songs: "Jeanie, I'm Coming Home" and "Jealous Kind" (which were also released as a single), "Black Mark On My Name" and "Loneliest Star," as well as two that were penned by Texas fiddler Frank Zaruba: "Soap Box" and "Molly Come Go With Me." He also covers Harlan Howard, Merle Haggard, Hank Cochran and Kris Kristofferson, to give you a sense of where he was coming from.


<! - 01/22/15: unable to track down date, even with crossref of 7" and Zaruba - four MIller originals: - two by - Zaruba a band member? - there was also a single on Blackbird of "Jeanie, I'm Coming Home/Jealous Kind" - maybe get the date from that? http://www.fiddlersfrolics.com/frank-zaruba.html http://www.youlicense.com/Artist/FrankZaruba >
The Miller Brothers Band "Here's To The Women" (No Bull, 1985) (LP)


(Produced by Tom Wiggins & The Miller Brothers)



<! San Rafael label - original material, from Burrville, TN but moved to California Jeffrey Allen Miller, Lowell Thomas Miller >

Carl Miller & The Playboys "I Walk The Line And Other Dobro Guitar Favorites" (Crown Records) (LP)
Another budget-label mystery disc... One assumes Carl Miller was a session player for the notoriously fly-by-night Crown label, but like many of those musicians, information is scarce. I'll keep you posted.


<! - B009QOIP8K - research this guy later? >

Dale Miller "The Country Singer" (Noma Records, 197--?) (LP)
(Produced by Gene Breeden)
This album, recorded at the fabled Ripcord studios but released on an Ohio label, features some of the most awesome liner notes ever, in which Clarkfork, Idaho's middle-aged Dale Miller goes into great detail about his receding hairline, his hernia, what he likes to eat for dinner, what states and countries he's traveled to, and various aspects of his marriage... They are the most guileless and earnest liners I've ever seen... very endearing. Wish I'd been able to buy a copy when I saw this one, 'cause I'd really love to hear the music, too.


<! - no ASIN 01/24/15 - Miller lived in Idaho, was born in Dupree, South Dakota - Gene Rucker recorded several of his songs - differentiate between him and the flatpicker? or are they the same guy?? http://cavtrooper5981-militarybrotherhood.blogspot.com/2011/04/dale-miller-country-singer-idaho.html "...a brilliant country singer and songwriter from Clarkfork, Idaho. He released 2 LPs and a couple of 45s" >

Dale Miller "...Discovers Potter County, USA" (Jewel Records, 197--?) (LP)
(Produced by Rusty York)



<! - # LPS-321 - no ASIN 03/06/18 - all songs are originals written by Dale Miller >
Darnell Miller "The Country Sounds Of..." (Deneba Records, 1971) (LP)
(Produced by Danny Harrison & Michael Perry)
Raw, twangy, rockabilly-tinged honkytonk tunes from an earthy, rough-edged Virginian who was a regular on the WWVA Jamboree at the time he cut this disc. It's really great stuff -- pure hard country on an album packed with original material and great performances by a Nashville studio crew cut loose and allowed to play some real true twang. Fred Carter, Jr., in particular, lays down some blistering riffs, matching Miller's resolutely rural style.


<! - engineered by Jesse Tharp - #DEA-10525 - no ASIN 12/2014, 02/22/16 - released a bunch of singles, too, as well as CDs in the 2000s http://countrydiscography.blogspot.com/2011/02/darnell-miller.html >

Pamela Miller "Throw A Little Love My Way" (Tower Records, 1967) (LP)
(Produced by Eddie Miller)
The debut album by the daughter of hillbilly star Eddie Miller, who produced this album... The liner notes say she was thirteen years old when this came out, although some tracks were recycled from earlier sessions, including "Arms Full Of Me," which came out as a single in 1965. About half the songs were written by Mr. Miller with additional tunes from Terry Fell, Glen Garrison, Billy Smith and Cindy Walker. No info, alas, on who was backing her, though it's probably a safe bet one of the musicians was her dad. Most of the tracks were also released as singles, but nothing seems to have gained much traction.


<! - #ST-5091 Throw A Little Love My Way; Little Miss Nobody; Lawnmower Limousine; Little Bitty Cry; Happy Town; I Need All The Help I Can Get; You Send Her Roses; Arms Full Of Me; You Didn't Take The Time; Daddy's Gonna Have To Share Me >

Pam Miller "My Mama's Songs" (Skylite Records, 1976) (LP)
(Produced by Eddie Miller)
After her big debut on Tower Records, Pamela Miller kicked around Nashville for several years, releasing a handful of singles on various labels, though again, with not much action on the charts. Finally, in 1976, she shifted gears and started recording gospel music, releasing several albums over the course of the next decade or so... This was her first album for the Skylite label, again produced by her dad, though this time repertoire was all songs that were composed by her mother, Barbara Miller.


<! <! - Christian country - Pam Miller singing songs written by her mother, Barbara Miller - no musician credits, or info on where the Millers were from - not sure how twangy this is - Eddie Miller died in 1977 >

Ross Miller "No Such Thing As Good Bye" (Mountain Meadow Studios) (LP)
A super-DIY-looking album, with all the songs (I think) written by Ross Miller, with two tracks co-written by Mike Faubion... Presumably he was from Idaho, since there's a tune on here called "Idaho Song." No mention on the album of where this was recorded or when it came out.


<! - from Idaho(?) - album includes a track called "Idaho Song" - no date given - looks late '70s, early '80s - no ASIN 03/09/15 >
Vern Miller & The Versatiles "Some Old - Some New" (LeVern Records) (LP)
Oldies-rock and country twang by a local-only band from Riverside, Iowa. There are lots of cover tunes, stuff like "Johnny B. Good," "Stagger Lee," "Red Sails In The Sunset" and "Swingin' Doors," as well as two originals: "Always The First Love," written by Vern Miller, and "Is It True" by Bob Green. Not sure when this one came out, but the early 1970s is a pretty good bet... Also, I'm pretty sure this guy wasn't related to the Vern Miller who was the attorney general for the state of Kansas, or to Vern Miller, Jr., from the Remains... But then again, who knows?


<! - no ASIN 10/15/15 - #LM-1001 - drums: Don Fiebelkorn, bass: Jim Brown, guitar: Norman Kannenberg, steel: Gary Fairbanks http://idontlistentopunkanymore.blogspot.com/2012/12/vern-miller-and-versatiles-some-old.html (dead blog): "...this record turned out to be was some pretty good country, a few rockers, ..." >
Will Miller "It's Miller Time" (Century Gold) (LP)
(Produced by Glenn Barber & Cliff Eldridge)
An all-originals country set, with a studio crew that includes Mark Casstevens, Fred Newell on guitars... I couldn't track down any info about this one, though, like where this guy was from, etc. Oh, well.


<! - all originals - studio crew includes Mark Casstevens, Fred Newell on guitars - no ASIN(?) 12/2014 - 1970s(?) - he may have been the same Will Miller & The Night-Timers who cut a single on the Love Records label: "Honky Tonk Woman Blues/Share Your World With Me" >
Chuck Millhuff "...In Nashville" (Proclaim Records) (LP)
A Kansas City-area Christian pastor, singer Chuck Millhuff led a successful ministry in the KC suburb of Olathe, Kansas, and continued evangelizing well into the 21st Century. He was firmly entrenched in the Southern Gospel scene, seen here by liner note testimonials by Bill Gaither and Brock Speer, as well as the inclusion of several songs co-written by Gaither and Milhuff. For this disc he made a pilgrimage to Music City and adds distinctly Nashville-ian production to his message, in this case a 'Sixties-era pop-vocal sound that shows the influence of crooner Jim Reeves and spotlights Anita Kerr-esque backing vocals. (Indeed, although no studio musicians are listed by name, I would guess that the female chorus actually was the Kerr crew, though I can't say for sure.) Several tracks open with robust fluorishes of life, though most lapse into a more sedate feel... Overall, though, this religious set does deliver on its promise of a country touch, and is worth checking out if you enjoy hearing where these two styles meet.


<! - no ASIN 10/20/16 - #2616 / 11347 - 1974 release?? looks 1971-ish(??) >
Chuck Millhuff "Feelin' Country Good" (A+R Records) (LP)


Early '70s Christian music with surprisingly robust country arrangements, including Christian folk star Phil Keaggy playing guitar. Milhuff was not a great singer, but this is a legitimately twangy record, with some nice pickin' on it, and a more laid-back, down-home feel than his other albums. Worth a spin!


<! Also: Chuck Millhuff "New World" (Impact Records, 1978) (LP) B003MU2LCA >

Bunnie Mills "Only A Woman" (Sagittar, 1979) (LP)
(Produced by Paul Kettar)



<! - no ASIN 02/08/15 >
Bunnie Mills "...Sings Country From The Heart" (Bunjak, 1987) (LP) <! #BJ-1187 >
Occasionally I come across some weird background stories with the indie artists in these old albums, and I have to wrestle with whether a drug conviction or whatever really has that much to do with the artist or, more importantly, with their art. In the case of singer-songwriter Lillian ''Bunnie'' Mills, the weird story is so overpowering, I have to say, yeah, this is a big part of her life story. Apparently Ms. Mills was a relatively well-known country singer from Bossier City, Louisiana (near Shreveport) and at some point in her 50s she met a man twenty years younger than herself who she started going out with. Tragically, this guy turned out to be a particularly sadistic serial killer, nicknamed "the Gainsville Ripper," who brutally murdered at least seven people in Louisiana and Florida before being caught. Following his arrest in 1991, Mills was called upon to testify at his trial... She had nothing to do with the crimes, but had tried, along with the man's mother, to persuade him to seek help for mental health issues that became apparent in the late '80s. So, did this gruesome case have anything to do with Bunnie Mills' music? No, not really, but it is remarkable that even after her involvement in such a horrible and highly public crime, Mills was able to pick herself up and keep going with her music career. In addition to recording three albums, she also started her own label(s) -- Pot 'O' Gold and Greenback Records -- and worked as a producer of several aspiring young country singers. Still... yeesh. How creepy!


<! Side 1: Mountain Boy; A Poor Man's Roses; Country From The Heart; Someday; Nashville Lights; Sing Me A Going Home Song. Side 2: I'm No Fool; Walking On the Backside Of The Blues; Crazy In Love; Diamonds Only Shine; Reality Hit Me Again; God Mom And Dad On Our Side. - no ASIN 02/05/15 >

Bunnie Mills "A Simple Country Girl" (Bunjak, 1999)





<! 1. Mountain Boy, 2. Heart, Don't Let Me Down, 3. Nashville Lights, 4. Are You Foolin' Me, Cowboy, 5. Country From the Heart, 6. So Lonely is the Night, 7. The Man Who Moaned the Blues, 8. Life is a Sad Song, 9. Country Music Harmony (You Are My Sunshine), 10. Please Don't Love Me Anymore, 11. Sad Side of Happy, 12. Passion Has No Conscience, 13. A Poor Man's Roses, 14. Take a Minute, 15. Wher Are You Spending the Nights these Days, 16. A Simple Country Girl, 17. Walking on the Backside of Blues, 18. How Can You Unlove a Lover, 19. Crazy in Love, 20. Hanksville Farm and Old Hank Too, 21. Take Some Time Out for Love >

Bunnie Mills "Foggy River" (Greenback, 2000)


Unfortunately this this disc doesn't include her political single, "Who Is Our President?" which was written after the 2000 elections...




Monte Mills "Sings Old Favorites" (Horseshoe Records) (LP)
(Produced by Jim Mooney)



<! - #LP-2 - with Harold Hensley, Bud Isaacs, >

Monte Mills "Second Album" (Horseshoe Records) (LP)
(Produced by Rick Sutton)



<! - #LP-2 - Harold Hensley plays fiddle With: Glen Rathbone, Jim Queen, Bill Bosch, Steve West, "Richie" Begin, Alex Stewart, John Shields, Allen Dick, Harold Hensley, "Frankie Hardcastle >

Monte Mills "Steam And Steel" (Lucky Horseshoe) (LP)





<! Monte MIlls "Sings Bob Wills & Merle Haggard" (xxxxxx) cassette B00OGL2QVA >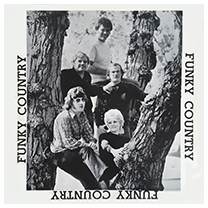 Woody Mills & Funky Country "Funky Country" (M&W Records, 1972-?)
Your guess is as good as mine, though I gotta say, this is a pretty fun record. On the cover, it just says "Funky Country," although on the inner label it reads "Woody Mills and Funky Country." Other than that, this one's pretty much a mystery record, with no credits or liner notes to speak of, other than the names of the band's solo vocalists written next to the song titles. In addition to Mills singing lead on three songs, there are Billy Long, Chuck Long, Jerry Patrick and the band's "girl" singer, Del-C-Duncan, who delivers nice earthy versions of "You Ain't Woman Enough To Steal My Man" and "Hurtin' All Over." While the country influence is real and convincing (their raggedy version of "I Thought I Heard You Calling My Name" is a real hoot) the band also has a strong current of rugged, whiteboy garage-R&B, as heard on their versions of "Sea Cruise," "Walk A Mile" and "It Came Outta The Sky." I'm guessing at the release date based on the matrix number inscribed on the deadwax -- 27035 -- and have a theory that the Long brothers may have been from northeastern Ohio, though again this is mostly guesswork. Anyone with more solid info about this band, I'm all ears.


<! - #27035 http://yourlisten.com/timmills - some relative(?) the website is full of horrible pop-up ads, impossible to navigate - same Woody Mills who founded Woody's Bar-B-Q in Jacksonville, Florida? - same Woody Mills who recorded "Have You Ever"? https://www.discogs.com/Various-Rockin-Acetates/release/7441613 - same Woody Mills (from Winchester, KY) who led a rock/country combo at the Golden Goose club in Chicago, circa 1966? : https://books.google.com/books?id=ERIEAAAAMBAJ&pg=PA76&lpg=PA76&dq=%22woody+mills%22&source=bl&ots=gm6Uw_HUFo&sig=_yJhX8YvnCBKUCtoHSsdInl9Ulc&hl=en&sa=X&ved=0ahUKEwi8lqmb9tLMAhUL_mMKHXS0Bfk4ChDoAQgwMAQ#v=onepage&q=%22woody%20mills%22&f=false - another album? Woody Mills "Songs From The Heart" (tracks from both albums listed on Tim Mills account) Chuck Long obit, Cambridge, Ohio: https://www.meaningfulfunerals.net/home/index.cfm/obituaries/view/fh_id/13315/id/1105317 "...He is survived by two brothers, Billy Long (& Susie) of Massillon... Mr. Long retired from Mo-Trim Inc. of Cambridge, where he had worked as a plant supervisor. He was also a welder for Watt Car & Wheel of Barnesville." >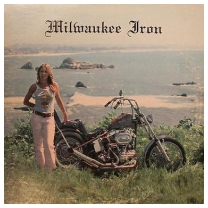 Milwaukee Iron "Milwaukee Iron" (Sutton Studios, 1978) (LP)
(Produced by Rick Sutton)
This motorcycle-oriented twangband was from Shell Beach, California, near Atascadero -- a favorite haunt of West Coast bikers. They wrote a bunch of party-hardy vroom-vroom tunes for this album, including "Get Down Biker Music," "If I've Ever Seen A Biker He Is I," "Harley Song," "Cheesy Rider" and the somewhat less-charmingly titled "Jerk Me Off." The main talents in the group were multi-instrumentalist Peter Morin (who played lead guitar, pedal steel, banjo, mandolin and slide) and the singer and main songwriter who was identified only as Rogene, and who I guess is the gal pictured on the cover with her hog up on an oceanside bluff, as well as rhythm guitarist John Bushnell, who also sings lead on the few tunes.


<! - no ASIN 01/10/16 - with Peter Morin on pedal steel, banjo and slide guitar, John Bushnell, rhythm guitar and vocals, Greg Daniel on bass, and Isaac Becerra - drums "...Excellent, greasy Private Press Biker Rock LP out of the San Luis Obispo/Atascadero, California area with laidback, Grateful Dead-style Westcoast vibe on tracks like If I've Ever Seen A Biker He Is 1, Get Down Biker Music, Is That A Crime and others. Cover photo of lead female singer Rogene standing next to chopper tells you what you're in for." >

Artie Minz & Ellie Shepherd "...And The Countrymen" (Lewein Recording Company) (LP)
A Wisconsin native who is said to have formed the first country band in Washington County, Arthur "Artie" Minz (1925-1998) led his band The Countrymen for over fifty years, playing in and around the Milwaukee area. He worked a day job as a teamster, driving trucks for a local concrete manufacturer until he retired in the early '80s. His partner on this album, Ellie May Shepard (aka Elenora Roos, 1936-2014) was a machinist and union shop steward who also performed locally, recording a few singles with Minz, as well as an album of her own. This disc includes a wealth of original material, as well as covers of country classics such as "Detour" and "Why Baby Why" -- the song "Just Another Name" also came out as a single on the Cuca label, though I don't know if Minz and Shepard re-recorded it, or used the same session for both releases. As far as I know, this was Mr. Minz's only LP release.


<! - #DLS-150 - no ASIN 03/20/16 - also released some singles on Cuca, Raynard labels https://www.discogs.com/Artie-Minz-Ellie-Shepherd-And-Countrymen-Artie-Minz-Ellie-Shepherd-And-The-Countrymen/release/5381284 Bass – Dennis Lastovic Drums – Gary Wiesner Lead Guitar – Herbie Bohman Rhythm Guitar – Artie Minz, Flint Top Lee St. Louis Steel Guitar – Walter Kubly Vocals – Artie Minz, Ellie Shepherd A1 Somebody Else Is Lucky Too 1:55 A2 As Long As You're Gone 2:18 A3 Which One Of Us Is To Blame 2:50 A4 Just Another Name 1:46 (Cuca single) A5 Detour 2:45 A6 I Love You Only 2:38 B1 Why Baby Why 2:11 B2 Two Of A Kind 2:03 B3 This Thing Called Sadness 3:09 B4 Wasted Words 3:42 B5 The Last Thing On My Mind 2:04 B6 After Closing Time - biographical info from his obit: https://www.findagrave.com/cgi-bin/fg.cgi?page=gr&GRid=98517590 - and her obit: http://funeralinnovations.com/obituaries/view/124091/1 >

Mirinda "Mirinda" (National Foundation Records, 1982) (LP)
(Produced by Johnny Dollar, Jack Logan & Bill Vorndick)
Ten-year old Mirinda (no last name given; kind of a Cher/Prince thing, I guess...) was from upstate New York, and she must have had some fierce stage parents behind her, because prior to recording this album she had already won an award at the Colorado Country Music Convention, and earlier on had auditioned and was a finalist for a role in the Broadway production of "Annie." Her folks also took her down to Nashville, where she recorded this set with a studio crew that included A-list musicians such as Mark Casstevens, Tony Migliore and Weldon Myrick. It looks like this was some kind of song poem/demo album, with a bunch of material from mostly-unknown composers -- there's one song called "Hank The Opry Mouse" which was written by '60s singer Hugh X. Lewis, but other than that, this is strictly obscurosville.


<! - #NF-1211 - no ASIN 02/05/17 >

Mirror Image "Sounds Like The Eagles" (Pickwick, 1979) (LP)


One of many semi-fictional, studio-only, faux bands created by the Pickwick budget label, Mirror Image specialized in "soundalike" tribute records where all the music came from the same band or artist. In this case it's mssrs. Frey, Henley and friends, aka the country-rock superstars, The Eagles. So, I guess if you didn't like the way the original versions sounded, you could try this album instead? Sadly, I have no information about the musicians who played on these sessions...


<! >

Mirror Image "Sounds Like The Very Best Of Eagles" (Pickwick, 1980) (LP)


Wow... I guess the first album sold well enough that they commissioned more recordings... Witness this expanded, two LP set of Eagles covers... yikes!!


<! - #PTP-2096 - pic available >

Mirror Image "Sounds Like Kenny Rogers" (Pickwick, 1979-?) (LP)


A budget-label homage to the Dark Lord, Kenny "Sauron" Rogers....


<! - # >

Mirror Image "Performs The Songs Of Kenny Rogers, v.2" (Pickwick, 1980-?) (LP)


Oh, I have no problem with "Coward Of The County," but once you get down to "Don't Fall In Love With A Dreamer" and "You Decorated My Life," maybe you have to ask yourself: Did we really need a Volume Two?


<! - # - pic available >

Miss Shirley "A Kitty Wells Songbook" (Arc Records, 1967-?) (LP)


Born in Matepedia, Quebec, "Miss" Shirley Timmins moved to Toronto in the late 1950s and sang in local nighclubs and bars, as well as some radio and tv gigs. This was, I think, her first album, though there's no indication of when it was made, or who the musicians were backing her.


<! - #AS-783 - no ASIN 04/27/17 - date per dc >
Mission Mountain Wood Band "In Without Knocking" (M2WB Records, 1977) (LP)


A classic hippiebilly indie-twang album from a hard-working band that met with a tragic end. The Wood Band was a hard-working regional group which was together for most of the '70s, and this album had farily wide distribution in the plains states and on the West Coast, probably mostly due to their relentless touring. The original band went through a few changes and finally changed their name to Montana (and later The Montana Band) in 1982 when several key members left, and others took up the banner. They kept at it for several years and released several albums (listed below) before the entire band was killed in a plane crash in 1987. It all started out great, though, and this record has some nice stuff on it: I remember hearing some of these songs on the legendary alt-twang radio station, KFAT, back when I was a kid.


<! changed their name to Montana in '82 (do I have their "Change In The Weather" album?) > <! "Private Stash" reissue in 2008 >
The Mississippi Band "Take Your Chances" (1981)
This group from Dubuque were stalwarts of Iowa's independent country-folk scene, starting out in 1972 and keeping together through the rest of the decade. Led by founders Dwayne Fudge and Bill "Cricket" Davis, like many local bands it had a rotating cast of musicians, including folks like Billy McGuire, and Dave Hummel, pedal steel player Mark Oberfell and drummer Charlie Troy. They finally recorded their first album in 1981; that same year they were cast in the movie Take This Job And Shove It, and even though that appearance didn't shoot them to the top of the pops, it's still a cool legacy for a local twangband. The band kept together for years after that, recording a second album in 2000.


<! http://events.hooplanow.com/bands/480-mississippi-band http://www.encyclopediadubuque.org/index.php?title=MISSISSIPPI_BAND along with Fred ________, Billy McGuire, and Dave Hummel later joined by pedal steel player Mark Oberfell and Charlie Troy - : "...the band started back in 1972 at a place called Faraway Farms just south of Dubuque, IA. Dwayne Fudge and Bill "Cricket" Davis started the band with a vision to bring great music to Eastern Iowa. There was Fred , Billy Mcguire , then Dave came along in late 1973. Dave left in late 1974 and came back in 1977. After winning the Sundown Country Music Festival, Mark Oberfell and Charlie Troy joined the band, and they went on the road from 77 to 83 , playing a number of concerts with the likes of Hank Williams Jr., John Hartford, and many more. The band was hired in 1981 to appear in the movie "Take This Job and Shove It". The first Mississippi Band album was released in 1981, it was called "Take Your Chances". It was well recieved and the band still continues today. In 2000 the band released their next album, "Mississippi Band 2000" - no ASIN 02/05/15 >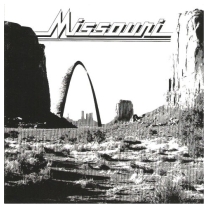 Missouri "Missouri" (Polydor, 1977)


I'm really just listing these guys as a cautionary note: despite the promise of their non-coastal bandname, they were not country-rock or country-flavored; they are often cited as a "Southern rock" band but I don't hear any of the hick licks or even the blues riffs that I'd consider hallmarks of the genre. Just a loud, punk-free, twang-free, mainstream American guitar-rock band from the '70s. Twangfans need not apply.


<! CD best-of: B00342VYR4 >
Missouri "Welcome Two Missouri" (Polydor, 1979) (LP)


The second album by this unheralded, cult-fave Midwest band... Still rockin', still not country. Just in case you're wondering.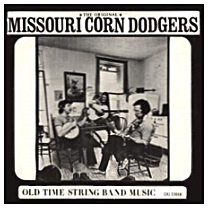 Missouri Corn Dodgers "Old Time String Band Music" (Davis Unlimited, 1975(?) (LP)


(Produced by Steve Davis & The Missouri Corn Dodgers)
Squeaky, raspy, rollicking old-timey music by a St. Louis trio also known as "The Original Missouri Corn Dodgers" -- this longhaired band included Bob Abrams on fiddle and mandolin, Julie Hager playing guitar and Jim Olin on banjo... Plenty of plangent twang on this one: the repertoire and performances are authentic as all getout, but as is often the case with old-timey music, you're either in, or you're out. Fans of the style will love this one, others may find it a bit severe.


<! - old-timey(?) Bob Abrams - fiddle, mandolin, Julie Hager, guitar & vocals, Jim Olin - banjo - Clarksville, TN bluegrass label had a bunch of other releases - by Clyde Davenport, Wally Bryson, the Blaylock Brothers >

Missouri Rain "Got To Have My Music" (History Records, 1979) (LP)
(Produced by Eddie Pangborn, Pat Shikany & Larry Lee)



<! - #HLPS-1977 - no ASIN 10/30/16 - recorded at Dungeon Studios in Springfield, Missouri Eddie Pangborn (lead singer, rhythm guitar) Shorty Rogers (bass), Steve Mygatt (keyboards), Gary Sherman (lead guitar), Rick Crites (drums) >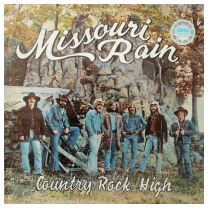 Missouri Rain "Country Rock High" (History Records, 1979) (LP)


(Produced by Eddie Pangborn & Pat Shikany)



<! - #HLPS-1979 - date?? - all originals, most by Eddie Panborn; two written by Steve Mygatt - band mostly the same; Gary Bass (bass) and Steve Crocker (banjo, guitar) are new -- replacing Shorty Rogers and Gary Sherman >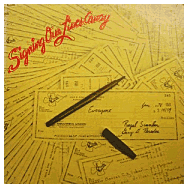 Missouri Woodland "Signing Our Lives Away" (Missouri Woodland, 1978) (LP) <! year? >


Countryfied soft-rock from the Kansas City duo of Royal Scanlon and Gary D. Paredes, along with a modest, unobtrusive backing band. They wrote or co-wrote all the songs on here, with Scanlon contributing the most material. It's nice, innocuous stuff, sort of headed in a Seals & Crofts/Brewer & Shipley AOR direction, but still anchored to a local-folkie sound, with a nice, lazy vibe. Apparently they went up to Minneapolis to record this, and among the studio musicians is session player Cal Hand, a Twin Cities local adding some sweet pedal steel on several tracks. This might not electrify your world, but it's another good, quiet example of Midwestern DIY hippie twang. (Note: this album is frequently listed under the names of Scanlon and Paredes, but was actually meant to be under the band name. If you look at the original inner sleeve, it reads, "Missouri Woodland is..." and, according to a blog post by Mr. Scanlon, the group's original name was The Great Missouri Woodland Railroad. Just in case it matters.)


<! http://kclawrencevinyl.blogspot.com/2014/04/missouri-woodland-signing-our-lives.html https://www.facebook.com/Missouri.Woodland/ http://www.artisttrove.com/artist/195325683820758/Missouri+Woodland+(Royal+Scanlon+%26+Gary+Paredes) "...Missouri Woodland was an acoustic duo for most of its career although we did work as a 3 piece (with David Grund on bass) for awhile and then in another iteration in a trio with Pat Ireland on violin and finally as a 5 piece (with Foxy on bass, Adam on percussion and Pat on violin). The two founding members were: Royal Scanlon, vocalist and songwriter who played 6 and 12 string guitars and, Gary Paredes, vocalist and songwriter who played 6 and 12 string guitars as well as harmonica and mandolin." >

The Misterssippis "Sing And String" (Gramophone Recording Studios) (LP)


(Produced by Dan Schmidt)
I'm not sure how "country" this Winona, Minnesota vocal quartet actually was... They definitely recorded some country stuff, like George Hamilton's "Abilene" and "Lone Prairie" as well as gospel tunes and some novelty number such as "The Interstate Is Coming Through My Outhouse" and pop oldies like "Jeepers Creepers." I think they may have been more of a mix between country, pop and barbershop...


<! - studio in Winona, Minnesota - #21417 >
The Misty Blues "Please Walk By" (Renovah)
Early '70s country covers on a bluegrass label, including Merle Haggard's "Branded Man" and a loopy "psychedelic" version of "Okie From Muskogee," as well as a covers of "Easy Lovin' " and "Knock Three Times."


<! - no ASIN 06/20/15 - band includes a gal singer, though I dunno if she sang lead on any songs - naifish 1. Please Walk By 2. For The Good Times 3. Okie From Muskogee (1969) 4. Once A Day 5. Green Green Grass Of Home 6. Columbus Stockade Blues 7. Branded Man 8. Crazy Arms 9. Knock 3 Times (1970) 10. Under Your Spell Again 11. Easy Lovin (1971) 12. Please Release Me > <! - no biographical info, no pix online 06/04/16 >
Dean Mitchell "Did You Hear My Song?" (Stargem Records, 1980) (LP)
(Produced by Wayne Hodge)
A farm kid from Jackson County, Arkansas, by choice Dean Mitchell stuck to the local scene -- according to the liner notes he turned down invitations to tour nationally because he wanted to stay close to his family. So he played county fairs and other regional gigs, and eventually made his way to Nashville to record this album, which includes several of his own songs, along with a couple by G. Litton ("Looking Back At Luckenbach" and "Early Morning Sadness Of The Rain") as well as the title track, which was written by Terry Carisse, and previously a hit for the Mercy Brothers.


<! "Early Morning Sadness Of The Rain" recorded earlier by Welton Lane, on 1971 Epic single "Did You Hear My Song?" from 1975 - no ASIN 07/30/15 Dean Mitchell "Slippin' Away" (Foundation Records, 1984) (LP) B00Q51LKJ8 - #DM-7777 Selections by Dean Mitchell and the Nashville Superpickers are: "SLIPPIN' AWAY, THE JOURNEY, WHY ME, LORD OF LORDS AND KING OF KINGS, TWO ROBES, UNCLOUDY DAY, DO RIGHT BY OTHERS, ONE DAY AT A TIME, FROM JIMMY TO JESUS, ON THE WINGS OF A DOVE" >
Marty Mitchell "You Are The Sunshine Of My Life" (MC Records, 1977) (LP)
(Produced by Jerry Styner)
A predecessor to the better-known Curb label, MC Records was an odd, short-lived partnership between record mogul Mike Curb and Motown Records, which distributed the handful of albums that came out on MC. These discs had a notably generic, nondescript look, all but shouting out "tax writeoff," although this LP by Alabama-born singer Marty Mitchell actually did fairly well, fielding two singles, both covers of earlier pop hits. It kicks off with a ridiculously twanged-up, perky rendition of Stevie Wonder's "You Are The Sunshine Of My Life," a garish country cover which improbably hit the Top Forty, peaking out at #34. Mitchell's slightly countrified version of Frankie Valli's "My Eyes Adored You" languished in the Back Forty, however, and other AOR covers -- "You Light Up My Life," "How Can You Mend A Broken Heart," David Gates's "Make It With You" -- remained obscure album cuts. Of more interest are a couple of originals, "You Wind Up Being Blue" and "Virginia," as well as his covers of the Marty Robbins classic, "Devil Woman," and perhaps more surprisingly, of Linda Hargrove's "All Alone In Austin." This is an odd duck of an album -- some of the re-arrangements are outlandish, though mostly the record is pretty sedate, with some of the soft-pop covers being nearly indistinguishable from the original versions. As far as I know, this was Mitchell's only album, though I could be wrong about that -- it was certainly one of the commercial high points for the MC label.


<! - #MC6-511S1 - from Birmingham, had an 1974 single on Atlantic that charted at #64 - "My Eyes Adored You" released earlier on Hitsville label https://www.discogs.com/label/183946-MC-Records-3 - apparently he moved to Arizona, started the Marty Mitchell Band, which had a track on a local KDKB comp >
Price Mitchell "The Best Of Price Mitchell" (Sunbird Records, 1977) (LP)


(Produced by Nelson Larkin)
Billing himself as "Mister Country Soul," Mississippi-born Price Mitchell specialized in slightly twangy pop-country covers of poppy R&B oldies, stuff like the Motown standard, "I Can't Help Myself" or Lloyd Price's "Personality," which was his biggest chart single. Although "Personality" cracked into the Top 30, for the most part Mitchell met with middling success, and it's the obscuro countrypolitan stuff that's actually the most interesting material. This album is a repackaging of some of his recordings for the GRT label, and also includes a couple of Earl Conley songs, as well as one by Jim Chesnutt.


<! Price Mitchell "xxxxxxxxxxxxx" (GRT, 1976) (LP) (Produced by Dick Heard & Nelson Larkin) > <! Tom Mitchell "Tom Mitchell" (Philo, 1976) (LP) B00413GH40 (Produced by Peter Yarrow) folkie, but with some serious country musician. Produced by Peter Yarrow >
Sylvia Mobley "My Needs Are You" (Belle Meade Records) (LP)


(Produced by Scotty Moore & Al Gore)
Way back in the early 1960s, Southern singer Sylvia Mobley recorded several catchy, charmingly primitive latter-day rockabilly/country-twang singles, including one that was cut for Starday, and another for bandleader Gene Williams, down in Arkansas. She worked with Williams and other hard-country bandleaders such as Jimmy Haggett, and released a handful of 45s before cutting this LP sometime in the late '70s, an album that seems to be put together from a couple of sessions around 1975. Amid covers of oldies by Buck Owens ("Under Your Spell Again") and Slim Willet ("Don't Let The Stars Get In Your Eyes") are a half-dozen originals credited to Ms. Mobley -- a nice legacy for this little-known country gal!


<! - late '70s? - #1003 - sounds like Kitty Wells here - also: B0051BTP9U (LP) - year? PAUL DRAGON - GOLDEN MEMORIES - BELLE MEADE = 1977 - no info on eB - six songs written by Mobley, also by Buck Owens ("Under Your Spell Again"), Slim Willet ("Don't Let The Stars Get In Your Eyes"), Murphey Maddox ("Searching") - Villa single of "Searching"/"Don't Let The Stars Get In Your Eyes" came out in 1972 (per PF) - also recorded a bunch of singles on various labels, including Starday http://countrydiscoghraphy2.blogspot.com/2013/08/sylvia-mobley.html http://hillbillycountry.blogspot.com/2013/07/sylvia-mobley-discography.html "...A protégé of Jimmy Haggett at one time, Mobley recorded for numerous small Arkansas and Tennessee labels." http://www.sylviamobley.com/about.html - same person???? >

Sylvia Mobley "Songs For Mama" (Ray's Gold) (LP)



<! - no ASIN 07/26/15 NOT LISTED ON PF Producer: Scotty Moore Drums: D. J. Fontana Willie Rainsford-Piano, Pete Wade-Lead Guitar, Joe Osborn-Bass, Larry Sasser-Dobro And Steel, Hubert [Hoot] Hester-Fiddle Ma Ma / Can't You Remember / Life's Railway To Heaven / Keep On Keepin' On / Will The Circle Be Unbroken / Satisfied / One Day At A Time / His Name Is Jesus / Song Of Praise / If I Could Hear Mother Pray Again >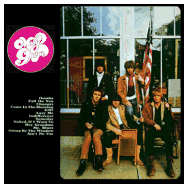 Moby Grape "Moby Grape" (Columbia, 1967)


(Produced by David Rubinson)
One of the most musically accomplished (and coolest-named) of the big-ticket bands from the San Francisco psychedelic rock scene, Moby Grape have not fared well over the years in terms of the availability of their music. Their manager royally screwed them, taking both the rights to their records and to the band's name itself, and because of endless legal wrangling their records were unavailable for most of the CD era, and the editions that have come out have been bitter disappointments to fans. That's particularly true in the case of their brilliant debut, a record that consistently surprises me because of it's high content of true twang. Of course, a lot of the San Francisco bands wove country and folk themes into their work, many having cut their teeth as jug band blues groups, or bluegrass pickers (or both) but the early Moby Grape albums were packed with a brand of full-on twang that I would consider one of the first real forerunners of the rock/twang brand of "Americana" that became popular in the 1980s and '90s. It's great stuff, with lots of odd, catchy songs, a lively sense of humor and great musicianship. Alas, the evil ex-manager has only reissued this debut album in what many fans consider an inferior edition -- low budget, high-priced, some would say poorly remastered -- and other records remain in limbo as well. It won't last forever, but it is amazing that this great band's best work has largely eluded proper reissue during the entire length of the great digital reissue boom of the last few decades. Still totally worth checking out, though -- every time I hear this album, I am amazed at how good it is and how well it stands the test of time. And how "country" it is!
Moby Grape "Vintage: The Very Best Of Moby Grape" (Sundazed, 1993)

Molly B' Damn "Last Night In Paradise" (Cowpie, 1982) (LP)


(Produced by Tim Ramsey)



<! - longhairs - includes a song called "Ode To Gram" - looks good! - - from Montana? recorded in Washington State >

Roger Monhollen "Neighbors Lovin' One Another" (ACA Records) (LP)
Recorded in Nashville, this was a mic of covers and original material a "Hank Williams Medley" included, too. Some promising song titles: "Sin's Dark Valley" and "She'll Never See The Sun Shine Again." Methinks Porter Wagoner would be proud.


<! - no ASIN 09/19/15 - no date, producer info seen - #ACA-699 - also had a single of "Sin's Dark Valley" b/w Merle Haggard's "Silver Wings" - unable to determine where he was from - possibly Ohio? - Monhollen mentioned in a 1975 Corbin Times-Tribune news story about a birth announcement in Kentucky - he sang at the family party - wrote stuff with a guy named Jeff Blalock - there was a Jeff Blalock who played trumpet who went to high school in Portland Oregon(?) also a JB in Tenn. >

Roger Monhollen "Alabama Boogie Man" (ACA Records) (LP)



<! - #ACA 798 - ACA = Album Country Of America - only one mention of this album online 06/04/16 (German EB) >

Jim Monigold "Idaho Jim" (Luram, 1988) (LP)
(Produced by Sal Marullo)
This album was recorded in Monterey, California which was Jim Monigold's old stomping ground before a move to Idaho... As a teen in 1960's Salinas, Monigold played in local rock bands such as the surfy/garagey Fisher Brothers, who recorded a couple of major label singles. Later on he transformed himself into a twangy, country-oriented troubadour... He wrote the title track in honor of his new locale -- Monigold wrote four songs on here, with another original by drummer/producer Sal Marullo, along with covers of Willie Nelson's "Night Life" and the Band's big hit, "The Weight," as well as Jan Crutchfield's "It Turns Me Inside Out," which was Lee Greenwood's first big hit. Later, Monigold moved to Tennessee where he tried to hustle up work as a session player... He passed away in 2011.


<! - no ASIN 02/05/15 http://www.legacy.com/obituaries/thecalifornian/obituary.aspx?n=jim-monigold&pid=153880234 (1948 - 2011) - died in Tennessee, born in Salinas http://montereybaymusic.com/FisherBros.html >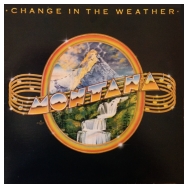 Montana "Change In The Weather" (Waterhouse, 1982) (LP)


(Produced by Randy Bean)
These guys, at least some of them, were formerly known as the Mission Mountain Wood Band; apparently the named was changed after several of the founding members drifted away into full-time careers or other musical gigs... On this aptly-titled album, they're clearly looking for a hit in the early '80s mode, and while there's some residual twang in the mix, on most tracks they're aiming at a straight-up pop sound, as on "Dreamer" (with it's tinny '80s lead guitar) as well as the dreadful, saxophone-heavy "Sure Fooled Me," and the Dan Seals-ish "She's Never Gone." Founding member Rob Quist clung to his banjo on the back cover and contributes a couple of the twangier tunes, but mostly the ship seems to have sailed, and the whole soft-pop thing wasn't really gonna work. This album was Quist's last hurrah with the band: he left in 1984 to pursue a solo career in Nashville, while the rest of the group continued to tour and perform for several years without him. Sadly, the Montana Band itself ended in a spectacular, horrific tragedy, an airplane crash on July 4, 1987 when the small twin-engine plane that was taking them to their next gig crashed in the woods near Kalispell, Montana. A terrible epitaph for a popular Northern band... Quist moved back to Montana and formed several other bands, including a "re-boot" of the Mission Mountain Wood Band.
Montana Band "Wake Me When That Sun Goes Down" (Lake Song, 1984) (LP)



<! - no ASIN 02/03/16 >
Montana Band "Long Talk With Myself" (Moore Recording Corporation, 1987) (LP)
(Produced by Gary Laney & Dale Moore)
This was a postumously released record, with liner notes that make note of the plane crash that killed the band...


<! - no ASIN 02/03/16 > <! Montana Gold "Nuggets" (Rod Records, xxxxx) (LP) - "Lost Highway" - various artists? >
Montie Montana, Jr. "Songs Of Montana: Big Sky Country" (1964) (LP)


A rodeo rider and rancher, Mr. Montana was the son of Montie Montana, Sr., who was apparently an entertainer in his own right... This album was commissioned by rancher Howard T. Kelsey, of the Nine Quarter Circle Ranch in honor of the centennial celebration of Montana's being named a territory in 1864 (as well as the diamond jubilee of its statehood in 1889...) About half the songs have explicit Montana-related themes ("Going Home To Montana," "I Love Montana" "Bozeman Trail," etc.) along with others that have more general "western" flair. (Kansans may take exception to the inclusion of their state song, "Home On The Range," on an album honoring the Big Sky State, though they may be flattered by the as well...) Eight of the album's songs were composed by Montana native Gene Quaw to be recorded by Mr. Montana and his band, The Wranglers.


<! - label(?): Polywax Process "...Album was made to commemorate the Montana Centennial Celebration and the Diamond Jubilee of Statehood. A rare limited edition conceived by Howard T. Kelsey and the Wrangle .that collectors of Montana history might be interested in. Eight of the songs are by Gene Quaw. For more detailed info refer to the liner notes. Tunes include: Montana the Big Sky Country~Bozeman Trail~When Pay Day Rolls Around~ Sweet Dreams (Montana Seranade)~I Love Montana~Home on the Range~Going Home to Montana~Last Big Round Up in the Sky~Twight on the Trail~Montana Ditch~Tumbling Tumbleweeds~Montana Waltz" >
Montana Skyline "Full Moon, Empty Pockets" (Snow Records, 1981) (LP)


(Produced by Montana Skyline & Hal Sacks)



<! also LP = B003XXCUIG - # FS SNW-2022 - Sack also released an album by Wendy Sacks "Gotta Have It" - country, too? - "They were a great country band from the very early 80's in the Bitterroot Valley and in Missoula Montana. " >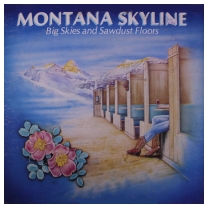 Montana Skyline "Big Skies And Sawdust Floors" (Brave Records) (LP)


(Produced by Brien Fisher)



<! - #B-411 - recorded in Nashville - with Jana Jae on fiddle - band was: Steve "Bulldog" Bevins (lead guitar), Chris Brooks (steel), Jeff Haberman (bass), Jack Souligny (drums) - 1986? >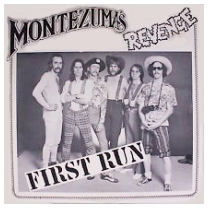 Montezuma's Revenge "First Run" (Prune Records, 1976) (LP)


(Produced by Ron Compton & Montezuma's Revenge)
This San Diego-area longhair twang band specialized in novelty songs, almost uniformly of a puerile, sex-joke or fart-joke or poop-joke variety. They were sort of Southern California's answer to Chuck Wagon & The Wheels, though with a much narrower range of song topics. The song "Spring Valley Sally" refers to their hometown of Spring Valley, CA, which is in some hot, desert-y locale.


<! Don't Take It Out on Me, She Does Not Care, Breakin' It, Presidio Hill, Spring Valley Sally, Vegetable Song, She's Raining Now and the Creeks Are Up, Country Star, Nature's Melody, We Gotta Move, Reel to Reel, Nikki, Loney Tune. All selections are published by Breakwind Music >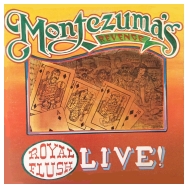 Montezuma's Revenge "Royal Flush - Live" (Prune Records, 1979) (LP)


(Produced by Jeff Johnson)
This live album opens on a sour note, their cheerfully homophobic "Ballad Of Bengue," which conflates homosexuality, prostitution and S&M, with the lead vocals sung in a mincey "gay" accent. Now, I'm not saying that there are no kinky gay prositutes in the world (particularly around San Diego...) but writing a novelty song about one for a faux-country album... Well, it's a little less than ideal. Plus, it's not a very funny song. Things get better on the banjodelic "Tomorrow I'm On My Way," then go sideways again with the dreadful oldies medley that takes up the remainder of Side One: "Wipeout," "Tequila," "Wooley Bully," etc. It was probably fun at the time, but it doesn't stand the test of the time... particularly when they start queer-bashing again, on "Surfer Joe," calling the fictional Joe a limp-wristed hairdresser, etc. What dicks. And it keeps going: there's also the Jose Jimenez-style "Messikin" accent on "Gringo" (briefly reprised on their jokey rendition of "El Paso"...) The best that can be said for this album, perhaps, is that it's not as mired in poop and fart jokes as their earlier albums, but it's still pretty infantile. These were guys who didn't know when the joke wasn't funny... in a big way. But, whatever. Their fans seemed to have been enjoying themselves, so I guess if you drink enough beer, just about anything seems funny.


<! "They called their music bionic bluegrass..." guitarist Jim Soldi went on to perform with Ricky Scaggs and Johnny Cash. "They were based near Spring Valley in Casa de Oro, formed in 1973, and played a mix of genres and styles that defied categorization..." Montezuma's Revenge "Double Density -- Live" CD - NOT the same band >

Montezuma's Revenge "Suite Revenge" (Prune Records, 1982) (LP)
(Produced by Montezuma's Revenge)
Along with a tune called "The Peeping Tom," this includes a thirteen-minute long variation of "Orange Blossom Special." Seems like maybe they mellowed out a little...


<! - #820601 - >
Joe Montgomery "Second Chance" (FWI Records, 1977) (LP) *
A singer from Fort Wayne, Indiana who was friends with an older guy named Ernest P. McCarty who wrote songs, but never made a record himself. Montgomery collaborated with McCarty to create this album of all-original material... It's kinda sweet, really!


<! - all original material: "Words and music by Ernest P. McCarty" - McCarty and Montgomery were friends, not the same guy: Montgomery put McCarty's songs to music - no ASIN 01/22/15 >
Carlton Moody "No Hard Feelings" (Lamon, 1979) (LP)


(Produced by Mark Williams)
The Moody Brothers -- Carlton, Dave and Trent Moody -- originally hailed from Charlotte, North Carolina. They broke through in the 1980s bluegrass/Americana scene, in part because of their success touring with George Hamilton IV, who was looking for a bluegrass sound at the time. The Moody Brothers had no trouble delivering: their father, old-time fiddler Dwight Moody, was in Bill Monroe's band years before, and their country roots ran deep, with the boys playing gospel music on a local TV show when they were kids. Before establishing themselves as "Americana" artists, however, the Moodys had tried their hands at more mainstream-sounding, secular country music, recording several albums on their father's independently-owned label, Lamon Records, while also producing countless "private press" records for numerous off-the-radar musicians. Carlton Moody went on to become a latter-day member of Burrito Deluxe, the re-re-reincarnation of the Flying Burrito Brothers band, while Dave Moody managed the Lamon label and concentrated on a career as a contemporary Christian singer.
Carlton Moody & The Moody Brothers "Carlton Moody And The Moody Brothers" (Sundown) (LP)

Carlton Moody "Gimme A Smile" (Lamon, 1981) (LP)


(Produced by Carlton Moody & David Moody)

Carlton Moody & The Moody Brothers "Cotton Eyed Joe" (Sundown Records, 1986) (LP)





<! - from Charlotte, NC http://en.wikipedia.org/wiki/The_Moody_Brothers http://www.allmusic.com/artist/carlton-moody-mn0000638752/biography - Carlton Moody later in Burrito Deluxe http://www.cmt.com/artists/dwight-moody/biography/ - Dwight Moody was second cousin to Clyde Moody >
George Moody "Winners" (Dude Records, 197-?) (LP)





<! - #DUD-016 - bc nv - includes covers of 'Seventies hits such as "Behind Closed Doors," "Della And The Dealer" and "The Most Beautiful Girl In The World" as well as some older stuff like a Hank Williams tune, and some Glen Campbell chestnuts >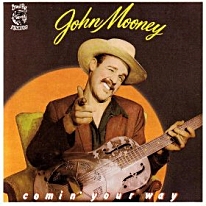 John Mooney "Comin' Your Way" (Blind Pig, 1979)



Fun acoustic blues from a guy originally from upstate New York, but later part of the New Orleans scene. Mooney went in a more "urban blues," electrified direction in the '80s, but this debut disc has a nice funky, rootsy feel that keeps it in the indiebilly camp, at least in my fevered mind. Kind of fits into the whole George Gritzbach/Bob Brozman/Dan Hicks continuum... Plus, you gotta love that National steel guitar sound!
The Moonlighters "The Moonlighters" (Amherst, 1977)


A "solo" project from roots-rock guitarist Bill Kirchen, a band he started at the tail-end of his tenure with Commander Cody...

The Moonlighters "Rush Hour" (Demon, 1983)



(Produced by Nick Lowe)
A punchy, relentlessly upbeat album with tightly arranged rock-soul grooves straight out of the playbook of producer Nick Lowe, much in the same vein as Rockpile and Nick Lowe's albums, though with a tough American edge that's distinctly Kirchen-esque... Kirchen cuts loose on some gritty guitar riffs on the opening tracks -- the second half of the album gets funkier, with dips into soul and reggae riddims... But there are several songs about cruising and cars as well... It wouldn't be Kirchen-adelic otherwise!


<! 144 x 144 >
The Moonlighters "The Missing Moonlighters: Live/Studio Closet Tapes" (Globe Records, 2008)


The Moon Pie Daince Band "Enchanted Mesa" (Goldust, 1978) (LP)


A rootsy-hippie jam band from El Paso, Texas with a distinctly Grateful Dead-ish vibe, crossed with Allman Brothers-esque Southern Rock guitars... Funny stuff, though very much of its time!


<! - late 70's U.S. cassette-release by small label out of Las Cruces, New Mexico; excellent West-Coast vybed Country Folk Rock dimension that ranges among the best releases in this field! dense 'n smokin' acoustic/electric blend w/ DEAD typo flows... guitars, banjo, mandolin, drums, piano, voc-harmonies w/femme back-ups; "back to Texas" is rural-funky guitar-jammer bliss w/dual-guitar lead-slopes 'n Southern-Rock typo brewin' in the groove! >

The Moon Pie Daince Band "Flower In The Sand" (Folklore, 1982)



<! - 2nd album by U.S. southwest Country-Folk-Rock band; ...more melodic oriented bag 'o songs w/drifty, pacific-vybed, loungy air, w/string synthesizer-colors, fiddle, ace voc-harmonies - no ASIN 02/09/15 >

The Moonee Valley Drifters "Boogie Woogie Fever" (Brunswick Recordings, 1988) (LP)
(Produced by James Black & The Drifters)
An amiable, uptempo set by a country-and-jump-blues retro band from Australia. They play all kinds of oldies -- country stuff from Gene Autry, Roger Miller, Marty Robbins, Floyd Tillman and others, along with some 1940s/50s-style R&B... The group features pianist/producer James Black, Tom Forsell (lead vocals, mandolin), Rob Greenville (lead guitar), Peter Linden (pedal steel, saxophone), Andrew Lindsay (drums) and Paul Pyle (bass) who all seem to have a good time jamming together. It's not earthshaking or groundbreaking, but fans of Big Sandy, et.al. might get a kick out of it. This album was sponsored by the arts council of the city of Brunswick, a suburb of Melbourne, adjacent to Moonee Valley, on the north side of the city.


<! - #05 - Peter Thorpe and Duane Mitchell, engineers >
Bill Moore & Travis Edmonson "The Liar's Hour" (Latigo Records) (LP)


This album features narration by real-life cowboy Bill Moore and music by Travis Edmonson, a veteran 'Sixties folkie formerly of the Gateway Singers and the popular duo Bud & Travis. They recreate the feel of the round-robin, cock-and-bull song-and-joke sessions of cowboy campfires at roundup time. he album has a particularly Arizonan feel -- Edmonson grew up in Nogales, and several of the songs are from Arizona artists. The humor-filled set includes a lot of obscure selections, along with the title track, an original song written by Edmonson that captures the essence of the campfire ritual. A nice one for fans of the genre!


<! > <! Daniel Moore "Daniel Moore" (ABC-Dunhill, 197-?) (LP) (Produced by Daniel Moore) - #DS-50094 >
Don Moore & Bob Clear "Tulsa Mountains" (Trayson Records, 1979) (LP)



<! - surprisingly strong rural folk rock. - country at all? yeah - totally! sounds cool - Waylon-esque vocals - funky, Tony Joe White-ish music - no ASIN 04/07/15 >
Dottie Moore "In Memory Of The Golden Voice" (Ranger Records) (LP)


Honky tonk singer and country composer Dottie Moore (1930-67) was a lifelong native of Flint, Michigan who established a strong regional following, but never was able to break out onto the national scene. In addition to this album, she recorded a couple of hard-country singles, one each on the King and Starday label, and found work on radio and TV shows in Michigan and in the South. Moore also recorded a final single for the Ranger label, with a picture cover that shows her wearing dark sunglasses: a victim of childhood diabetes, Moore lost her sight in the final years of her life. (Thanks to hillbilly-music.com for their research on this obscure but outstanding artist...)


<! - #403 Rare Private Female Country - looks like '60s, possibly late '50s - pictured with shades on Ranger single - was she blind? "I Believe I'm Losing My Mind/It Seems To Me" (Ranger Records 45 rpm #416) - also cut a single for Starday: "Losing Him By Loving You/The Hand That Rocks The Cradle" #791 (really honkytonk-sounding!) http://www.hillbilly-music.com/artists/story/index.php?id=16098 Dorothy Louise (Dottie) Moore was born in Humphrey Arkansas on August 24, 1930 to her parents, Jack and Lila May Sutton. She died at the age of 37 in Flint, Michigan on November 10, 1967. In her short life span, she experienced success and heartbreak much in the tradition of the country music she sang. From an early age, Dottie suffered from diabetes and lost the use of both her eyes during the last three years of her life. She began performing while she was still a youngster, and was often found herself the winner in various amateur contests. Her talents led her to the country music recording field and she left behind recordings on three labels - King, Ranger and Starday. Despite battling her illnesses, Dottie never gave up her singing career and enjoyed the pleasure of entertaining her audiences and fans through her recordings and personal appearances. Linnell Gentry noted in his book that Dottie appeared on the famed WWVA Jamboree out of Wheeling, West Virginia. She also appeared on the Slim Rhodes show that aired out of Jonesboro, Arkansas. She also did guest appearances on Channel 12 in Flint, Michigan as well as Channel 5 in Bay City. Dottie's talents also included songwriting. She is credited as co-writer with Harper James Lewis on such tunes as "You Are Everything To Me", "Please Daddy", "It Isn't Right", and "What Will You Do". In researching her songwriting credits, it appears that her husband was also a songwriter, though not with Dottie. She spent most of her life in the Flint, Michigan area, attending Central High School, where she met and married Donald D. (Jockey) Moore. They had two daughters, Jackie Melinda and Janie Loraine. Although she never became one of the best known artists I the country music field, Dottie gained a large following around the world through her fan club, her recordings, and her personal appearances with many of the Grand Ole Opry stars and others. In fact, her fan club won first place in the Fan Allegiance Network in 1966. She was buried in Flushing, Michigan. >
Eddie Moore "Moore Country" (Country International Records, 1982) (LP)
(Produced by Bud McGuire & Hurshel Wiginton)
Morris Edward ("Eddie") Moore (1950-2015) was a honkytonk singer from Millport, Alabama whose band played regionally and out of state; in later years, like many country artists, he shifted his focus to a music "ministry," playing gospel material instead of drinking songs. As far as I know this was his only album, and seems to have been a songwriter's demo set: several songs are credited to producer Bud McGuire, who probably bankrolled the record. At least one of the tunes on here struck gold: written by Billy Maddox and David Moore, "If Heaven Ain't A Lot Like Dixie" was later recorded by Hank Williams, Jr. on his High Note album, scoring a Top Five hit in 1987. I wasn't able to track down much info about Mr. Moore online, outside of his obituary and a defunct Facebook page.


<! - #nv - nr - no ASIN 01/03/18 >
Lee Moore "Picks And Sings: Album Number Three" (Promotional Records) (LP)
A private-pressing album from Ohio-born singer Walter LeRoy Moore, a WWVA Jamboree performer and deejay who recorded several albums for the Rural Rhythm bluegrass label, as well as numerous earlier recordings in the 'Fifties and early '60s. Not sure when this one was made -- it's a simple, stripped-down set, with just Moore himself, playing guitar and singing a mix of secular and gospel oldies, songs such as "I Overlooked An Orchid," "Give Me Forty Acres," "Old Shep," "Farther Along" and "I Walk The Line." The song list suggests this was recorded around 1964-65, just before he started recording for Rural Rhythm. There's no discographical info on the album itself -- heck, the back cover of the album is totally blank! -- but I'd guess that Moore had these pressed up to sell at his shows. Moore was a mainstay on the Jamboree show up until 1974, when he moved to upstate New York and started working at bluegrass festivals.


<! - #PLP-C-3011 - blank back cover >
Lee Moore "A Living Legend In Country Music" (Cattle Records, 1984) (LP)
A later-life solo set with Mr. Moore either picking flattop guitar or playing dobro... The performances are simple and stripped-down, authentic but raw, maybe a bit too stark for casual country fans, but certainly steeped in the sort of history and folklore that many admire.


<! - #LP-61 >
Jack Moran "As I See It" (Athena, 1970) (LP)


(Produced by Rick Powell)
Socially-conscious but slightly square, songwriter Jack Moran penned the preachy "Skip A Rope" which was a chart-topping hit for Henson Cargill in '67... That success led to Moran making his own album, with a repertoire that was packed with similarly socially-conscious songs, tunes with promising titles such as "Suck Your Thumb," "Tommy's Doll," and "Teenage Kids Of Today." Moran was apparently a blind performer (hence the album title and the poetic liner notes by Billy Ed Wheeler that go on and on about how a blind man can "see" things that other people can't... Ah... that was then, this is now. Anyway, for Nashville in the late 'Sixties, early '70s, this was relatively liberal stuff... Kinda goofy, poppy arrangements and painfully sincere lyrics, but some fun stuff as well. See what you think!


<! - Nashville - late '60s(?) looks socially-conscious but square - recorded in Brentwood, TN - date per redtel - Moran wrote "Skip A Rope," "Everything Is Beautiful" - actually I don't think he did - also on the album are songs with promising titles such as "Suck Your Thumb" and "Teenage Kids Of Today" - Moran was apparently a blind performer (hence the album title and the poetic liner notes by Billy Ed Wheeler that go on and on about the things a blind man can "see" that others can't... Billboard review: "...Songwriter Jack Moran, winner of virtually every writer's award, has recorded his first LP for Athena Records, a message-oriented collage of material including eight original compositions, two current pop hits, and one folk standard. Moran, a Phi Beta Kappa from Penn State University and holder of a master's degree, came to Nashville in 1967 as a guest of Jim McGuire, signed an exclusive writers' contract with Tree Publishing Co. and proceeded to turn out hit material. With Glenn Tubb he wrote "Skip A Rope", the Monument single by Henson Cargil which was nominated for two Grammy awards. It was voted the Country Music Association song of the year, was named Billboard's Country Song of the Year, received the BMI pop and country award, and won the Nashville Song Writers Association Award. Another of his tunes, "None of My Business", is being used in several United Giver's campaigns as a theme song. He also scored with other tunes by such artists as Jack Barlow, Jack Reno and Marion Worth. Moran signed with Athena last September, and turned out his first single. Now, the album gives him full exposure for the first time. The tone ranges from the tongue-in-cheek theme of "Suck Your Thumb" to the sad and provocative "Tommy's Doll." (Billboard Magazine)" >
Bob Morley "Through A Glass, Darkly" (Jewel Records, 1972) (LP)


(Produced by Reggie Wallace)
Contemplative Christian folkie Bob Morely was from Anaheim, California though his record came out on the Cincinnati-based Jewel label... Although he does have a guy playing banjo, this album is not as country-flavored as the one below... In addition to some original material, Morely covers a few inspirationally-themed pop songs, including "Morning Has Broken," "The Boxer" and "Lean On Me."


<! - #365 covers "Morning Has Broken," "The Boxer" and "Lean On Me" - Morely's address is in Anaheim, California - Bruce Andrews on banjo >
Bob Morley "At Home In The World" (Jewel Records, 1975) (LP)


(Produced by Harry Urschel)
This album has a more overt twang factor, with steel guitar licks by Chuck Rich, and Jewel Records label owner Rusty York playing banjo and dobro on the sessions... Once again, Morely mixes his own songs with pop covers such as versions of "Desperado," "He Ain't Heavy, He's My Brother" and "I Can See Clearly Now." He was still in Southern California, moving from Anaheim to the adjacent town of Yorba Linda -- Morely made numerous other albums, though most probably don't fit into this alt-country guide.


<! - covers - #522 - looks kind of folkie(?) - Yorba Linda home address Rusty York: Banjo, Dobro David Jacobs: Bass Jerry Love: Drums Bob Morley: Acoustic Guitar, Vocals Gary Griffin: Keyboards Chuck Rich: Steel Guitar Harry Urschel: Guitar, Engineer, Mixing Tim Banker: Saxophone, Flute, Clarinet >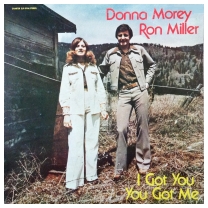 Donna Morey & Ron Miller "I Got You, You Got Me" (Charter Records, 197--?) (LP)
Sadly, this '70s vanity album doesn't include any background info about either Donna Morey or Ron Miller, nor about their backup band or when and where these sessions took place. It's possible that Ms. Morey was the same Donna Morey who owned a country bar in Seattle called the Buckaroo, but I couldn't find any info to confirm this. Anyway, it's a nice record, with Miller & Morey one of the many early 'Seventes duos who dreamt of being the next Conway Twitty and Loretta Lynn. Miller's a competent, efficeintly masculine singer, but the more emotive Morey is the one in the spotlight. Sometimes she's a dead ringer for Lynn Anderson, sometimes she sounds a little more like Loretta or like Donna Fargo -- overall, her performances feel a bit too controlled, self-conscious perhaps, but she was pretty solid, although when she and Miller harmonized she would shift into a lower register and while they sound good, there's not as much differentiation between their voices as you might be used to in country duets. I liked this record, though: it's not earthshaking, but it's earnest and authentic. It just is what it is. Most of the songs are covers, but the title track, "I Got You, You Got Me," may have been original to this record. The song is credited to composer-producer Ricci Moreno and I suspect that he may have actually been the producer for this album, though again there are no liner notes to verify this...


<! - #1036 private WEST COAST - no producer info, date, or info about where it was made - no ASIN 01/29/15 - Ricci Moreno was a producer, particularly busy around 1971-74, did stuff for ABC-Dot, won songwriting awards in '72 from Wickenburg Arizona(???) - San Diego??? - there was a Donna Morey who owned a bar in Seattle called the Buckaroo - widow of Keith Morey - same person?? "I Got You, You Got Me" - by Ricci Moreno and Gordon Galbraith "Shoes" by Robert Rhett Drawdy & G. D. Schroeder - recorded in 1973 by Ferlin Husky "Heart To Heart Talk" by Lee Ross - originally recorded by Bob Wills, also by Merle Haggard & Leona Williams "I Wonder When My Baby's Coming Home" by Kermit Goell and A. Kent - recorded by Jimmy Dorsey, Barbara Mandrell >
Al Morgan "...Sings Jealous Heart" (Gateway Records, 1974) (LP)


Piano player and crooner Al Morgan (1915-1989) made a mint when he recorded Jenny Lou Carson's classic "Jealous Heart" way back in 1949, selling over ten million copies of the country/pop crossover, with a big band version that many fans consider to be definitive. Born in Mount Adams, Kentucky, Morgan started his career playing piano in beer halls in Cincinnati and later in Chicago, where he was working when he recorded "Jealous Heart." He went on to work in radio and TV and later lost his money running his own nightclubs, but steadily kept performing throughout the decades. Indeed, according to his obituary, Morgan had a heart attack in 1989, but went back to playing club dates despite his doctor's orders, and had a relapse that finally did him in. This album was one of over three dozen he recorded over the years, and has a more distinctly country feel, with covers of Hank Williams and Cindy Walker songs, as well as a re-recording of "Jealous Heart" and some well-chosen pop-jazz standards, and even one song written by Morgan ("Walls Around My Heart") that's kinda nice. There is some full-band country accompaniment with pedal steel and whatnot, but Morgan and his piano take center stage. It helps to be a lounge/ballads fan to really get into this one, but it works for twangfans as well.


<! >
The Morgan Brothers "Mixing It Up Good" (Appleton Records, 1974) (LP)
(Produced by The Morgan Brothers)
Things were not what they seemed with the so-called Morgan Brothers, who were not Morgans, nor all three related. The trio hailed from Appleton, Wisconsin (near Oshkosh), where brothers Don Stiernberg and John Stiernberg (mandolin picker and banjo plunker, respectively) owned a music store... While at Ripon College, John met guitarist John Parrott, who was a transplant from New York. They formed a trio and delved into bluegrass music, though with an eclectic range seen in this scrappy set of traditional bluegrass tunes (stuff by Jim Eanes, Jimmy Martin and the Easter Brothers) augmented by a bunch of 'grassed-up cover tunes, songs by Dan Hicks, Bob Dylan, Hank Williams, folkie Eric von Schmidt, Kurt Weill(!) and the Rolling Stones. If you're up for an evening with a twangy "Mack The Knife" alongside "As Tears Go By," this Midwestern trio might be for you. The one original song on here is called "Blue Missouri Sky," written by John Parrott, though he wasn't a Midwesterner. The band had a musical philosophy they called "pro grass," which meant they indulged in a diverse range of styles, but didn't necessarily bent non-bluegrass material into traditional-sounding styles -- just using the acoustic instruments was enough; they also prided themselves on not taking on made-up Southern accents or singing all twangy, but keeping their own Northern intonations.


<! date per listing, not visual > <! The Milwaukee Sentinel - Jan 14, 1977 article - later expanded to a quartet with bass player Charlie Malec >
The Morgan Brothers "Northern Lights" (Blue Ridge Productions, 1976) (LP)





<! Dick Morgan "Workin Overtime" (Morgan Records, 1975) (LP) - from Indianapolis, Indiana (recorded there) - country? heavyvinyl guy selling it - knows his stuff - no ASIN 11/25/15 >
Jan Morgan "That's Why I Smile" (Gateway Records, 1975) (LP)
A "solo" set by the wife of lounge singer Al Morgan, with him contributing piano and vocals on several songs...


<! - no ASIN 04/14/15 >
The Jon Morgan Band "Home Town Heros And Honky Tonk Stars" (Golden Eagle Recordings, 1982) (LP)


(Produced by Jon Morgan)
A hard-country/Southern rock bar band from Palmyra, Illinois, with some tracks recorded live at the Wooden Nickel Saloon in central Illinois.


<! - no ASIN 09/20/15 >
Larry Morgan "...And The Westernaires" (Cuca Records) (LP)
This Midwestern band was led by Illinois native Larry Morgan, who started his country career while living in Gulf Coast Texas back in the late 1950s. After a stint in the military, Morgan returned to Illinois and formed the Westernaires in 1966. The group included brothers Don Thompson (bass) and Kenneth Thompson (lead guitar), along with drummer Billy Hilburn; they also thank pedal steel player Billy Wayne Hamilton for sitting in on these sessions. The repertoire is packed with classic country covers, including some stuff from Bakersfield artists such as Merle Haggard and Wynn Stewart, as well as honkytonkers like Ray Price and George Jones. There are no producer or songwriter credits but they thank Floyd Robinson for getting their album made... A couple of songs, "Please Don't Leave Me" and "Walk Me To The Door," might have been originals.


<! - # K-5550 - no ASIN 09/11/16 >
Lee Morgan "Telling It Like It Is" (Buzz Records) (LP)





<! comedy album? > <! early 80s-? >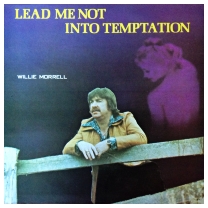 Willie Morrell "Lead Me Not Into Temptation" (Country Artists, 1977) (LP)


(Produced by Finley Duncan)
Latter-day honkytonk by a guy from Milton, Florida... Morrell seems to have been the "talent" for a local publishing company -- variously identified as Friendly Finley Music, or Chu-Fin Music -- that was run by producer Finley Duncan, possibly as a kind of "song poem" enterprise. The songs are all by composers signed to that company: Bert Colwell, Jim Foster, Bill Floyd, Bonnie Parker, Gail Sheppard, and three songs by Becki Bluefield, who also sings a duet with Morrell, on her "Lovin' In The Same Old Way."


<! - liner notes by Hank Locklin - >

David Morris & John Morris "Music As We Learned It" (Kidtown Traditional Records, 1969) (LP)
Brothers Davis and John Morris were born and raised in West Virginia, learning old-timey traditional music while still quite young, and as college-aged men they championed the unruly Appalachian style at a time when the bluegrass revival was moving towards the slicker, more flashy "progressive" style... They recorded this back-to-basics album in 1969, the same year they founded their own music festival, which was held on their family farm in Ivydale, West Virginia. They hosted the festival from 1969-72; a few years later it transformed into the Vandalia Gathering, with the brothers remaining active in traditional music for many years to come.


<! - old-timey music by two hippie-era young'uns - no ASIN 01/16/17 - #1FR69 - 1969 release? - label from Ivydale, West Virginia A1 House Carpenter A2 Cumberland Gap A3 The White Pilgrim A4 Salt River A5 In The Pines A6 Sweet 16 B1 Mountain Dulcimer B2 John Henry B3 Cripple Creek B4 Shady Grove B5 Ragtime Annie B6 Wreck Of The Old 97 >
Dick Morris "Reflections Of A Wasted Youth" (Progress Records, 1989) (LP)
(Produced by Lanny Clark & Greg Ballard)
A country traditionalist trying to forge ahead during the slick-sounding '80s, Dick Morris was part of the last of gasp of resolutely small-time, local artists who were indie before indie was cool. Morris and his band were from Rock Island, Illinois, where they recorded this album with a non-Nashville crew. The production is modern-sounding, though fairly paint-by-number; Morris had a solid band backing him up, electrified but keeping things twangy... The songs are originals, written in a formalized, older style reminiscent of the sentimental hillbilly songs of the 1940s and the more heartfelt, early honkytonk ballads of the '50s. Morris himself was not a great singer, sounding a bit Don Bowman-esque at times, with slightly inexpressive phrasing that makes it hard to assess the calibre of his songwriting.. This, combined with the disjoint between his old-fashioned songs and the wannabe-glossy musical style give this record an amateurish feel, although there's plenty of talent on both sides of the divide -- his sincerity and devotion to the music and the upbeat, electrified band. Particularly worth noting is the energetic pedal steel by Perry Crews, one of several local musicians that help propel this album along.


<! - from Rock Island, Illinois; recorded in Tennessee - plenty twangy, vocals iffy but backing band is solid, good pedal steel - Don Bowman-ish vox - lyrics aim at seriousness - no ASIN 09/08/16 >
Leon Morris "Walkin' Home To Pittsburg" (Folly Records/Musical Markets, Inc., 19--?) (LP)


(Produced by Leon Morris, Marvin Myrtle & R. N. Drevo)
Bluegrass with country touches... Originally from Toronto, Canada, Leon Morris played guitar on Geordie Tapp's "Saturday Night Jamboree" show before moving to the US in the late 1950s, where he got into the East Coast bluegrass scene. This album was recorded in Silver Spring, Maryland with a band that included Leon Morris on guitar, Mike Auldridge (dobro), Bob Wilkerson (banjo), mandolin by Frankie Short and Smiley Hobbs; bass by Ray Griffin and Gary Henderson. There are versions of "Help Me Make It Through The Night" and "Sugarfoot Rag," as wella s more mainstream bluegrass fare, such as "Banks Of The Ohio" and "Old Joe Clark."


<! - #SF-002 - Drevo engineer Walkin' Home To Pittsburg,Feudin' Grass,No Love Have I Swing Low,Old Joe Clark,Last Thing On My Mind Banks Of The Ohio,Nellie's Tune,Rovin' Gambler Cryin' Holy Unto The Lord,Sugar Foot Rag Help Me Make It Through The Night rare BG lp w/ early Mike Auldridge dobro Leon Morris "Places And Friends I Once Knew" (LP) B00AG8HHPC - bluegrass, with Mike Auldridge and Larry Stephenson >
Nickie Morrison "Watch Your Mouth" (Charles Morrison Sounds Recording, 1975)
(Produced by Charles Morrison Sounds)
A nice example of the kind of under-the-radar recordings to be found on the peripheries of Nashville, balancing covers of hits by Kris Kristofferson and Joe South with a hefty dose of original material... Singer-organist Nickie Morrison recorded and self-released this vanity pressing, I assume, as a songwriter demo -- there are two originals by him on here, as well as three songs by a guy named Ray Marable, who shared the same publisher. The title track, which he included as the first song on both Side One and Side Two, is a little scary, meant to be a jaunty novelty tune in the style of Jerry Reed or Joe Stampley, about a guy who tells his wife, I love you baby but you better keep your mouth shut when I come home drunk -- clearly Morrison hoped that this would become a hit, but I'm glad it didn't. In contrast, the Marable songs are all pretty nice, your basic soulful, downtempo honkytonk weepers that Morrison sings in a robust, Charlie Rich-ish voice, with able backing from a studio crew that included Charlie McCoy, DJ Fontana and Russ Hicks. (...now you can see why I picked this one up, right?) Although he's not credited as a musician on this album, Marable apparently recorded at least one single under his own name -- Morrison never cracked into the big-time, but he did run a music store, selling pianos in Clarksville, TN for many years after this nice little record came out. Amazing how much talent there is in Tennessee, with guys like this as the guys who didn't make it! (Footnote: Mr. Morrison passed away in March, 2014, although this album was not mentioned in his brief obituary.)


<! Paul T. Morris "Cowboy Moon" (Pantheon Desert, 1981) (LP) - #PAN 001 >
Harold Morrison "The Harold Morrison Show" (GKG Records, 1982) (LP)


(Produced by Tony Brown; Jimmy Tarbutton, Engineer)
Old-school session picker Harold Morrison -- who also toured with Nashville stars such as George Jones and the Wilburn Brothers -- goes sorta-solo and whoops up a storm on banjo, dobro and guitar, with a killer band behind him. Vocals by Johnny Rice and Billy Smith, Buddy Spicher on fiddle, Buck White on mandolin, Jerry Douglas whirling away on the dobro, and album producer Tony Brown sitting in on organ. Plus, some dudes on bass and drums. Man, what a lineup! The repertoire's pretty hip, more country/stringband than bluegrass... Morrison cruises from a lot of 1940s/'50s hillbilly-era tunes by Merle Travis, Wayne Raney and Tex Williams into newer songwriters such as Paul Craft, Alex Harvey and Gram Parsons. Just before cutting this album, Morrison and White had headed up an "Arts America" goodwill tour of Turkey and Greece, with Jerry Douglas backing the Whites; I'd guess this album was an offshoot of that gig.


<! - Roger Waters (bass), Johnny Rice (drums) - #GKG-482 - 1982-? date not on album but ICI tour was in October, 1981 >
Van Morrison "Tupelo Honey" (Warner Brothers, 1971) (CD)


(Produced by Van Morrison & Ted Templeman)
It's funny, but I think that looking back I got a lot of my love of country music from listening to my big sister play this hippie rock album (and others of the same era) over and over and over when I was a kid. Irish mystic rocker Van Morrison left his R&B band, Them, in the late '60s to pursue a solo career, scoring some big hits on American pop radio, including the manic single off this album, "Wild Night," which was one of a handful of his actual Top 40 songs. More alluring, and more durable perhaps, are the songs off the album's second side where he forged a canny, unprecedented mix of American country, rock and Celtic folk and soul. The title track, "Tupelo Honey," is a gorgeous recording, one of my favorite-ever songs, and is followed, perfectly, by the lilting "I Wanna Roo You," and the rest of this immortal, magical album. Morrison's music was a key building block in the growth of "free-form" FM radio in the '70s and, as I realized years later, an entry point into country twang for an untold number of rock fans. Great stuff.


<! Van Morrison "Astral Weeks" (1968) Van Morrison "Moondance" (1970) Van Morrison "His Band and the Street Choir" (1970) Van Morrison "Saint Dominic's Preview" (1972) >
Ann J. Morton "My Friends Call Me Annie" (Prairie Dust Records, 1976) (LP)


(Produced by Larry Morton)
Although she didn't make much headway as a chart artist, Oklahoma-born Ann J. Morton had some success as a songwriter, placing a few tunes with '70s stars, folks like Johnny Duncan, Crystal Gayle, Charly Pride and Gene Watson, as well as writing several popular hymns and an advertising jingle or two. She was married to guitarist Larry Morton, who played in Danny Davis's band, Nashville Brass, and is also the sister of singer Jim Mundy, who was also a songwriter and jingle writer. Morton also recorded this fine, commercially-leaning album using an all-star, usual-suspects Nashville studio crew -- Johnny Gimble, Dave Kirby, Weldon Myrick, Hargus Robbins, Chip Young, etc. -- with the Cates Sisters providing some fine harmony vocals, and an up-and-coming Janie Fricke singing backup... It's good stuff, if you like uptempo, mid-'70s country pop. She came within shouting distance of the Top 40, but it wasn't quite in the cards for her, I guess. At any rate, this album, and a few stray singles make a nice recorded legacy. Recommended!


<! - #PDLP-1661 - NSD distribution also wrote a tribute/novelty song about Willie Nelson - dunno the title, though > <! FRANKIE LEE MORTON Frankie Lee (Morton) "Heaven far away LP VG+ Private 1975 Country Rock TN >

Christina (Moseley) "What The World Needs Now Is Love" (Moseley Records, 197-?) (LP)


(Produced by Mark Moseley & Semie Moseley)
A country(politan) gospel album with nods towards contemporary hits, including covers of Burt Bacharach's "What The World Needs Now Is Love" and the Carpenters' "Top Of The World." The backing band includes Southern California session guitarist Dennis Payne, as well as Paul Dobbs on steel and Jelly Saunders playing fiddle. Christina was married to Semie Moseley, one of the album's producers and co-owner of the Moseley Studios in Bakersfield.


<! - # nv - also file under "C"? >
Moses "Live" (Red Dirt, 1972) (LP)
Legend has it that this band was the first to use the term "red dirt" to describe their music, helping define the roots-rock style of the Oklahoma/Texas indie-roots scene... The band was led by guitarist Steve Ripley, who many years later formed the band The Tractors. In the early '70s, Ripley was one of many artists in the orbit of a hippie-ish frathouse/commune in Stillwater, Oklahoma called The Farm, where guys hung out, got high and jammed, melding a variety of styles in a distinctly Oklahoma kinda way. Following Ripley's lead, countless bands began to use "red dirt" to describe their music, naming it after the iron-rich red soil of that region of Oklahoma, and creating a new nexus for roots rock and twang, independent of the major-label hubs of Nashville, New York and LA... And it all started here!


<! http://en.wikipedia.org/wiki/Steve_Ripley http://www.dallasobserver.com/2014-04-17/music/the-farm-red-dirt-music-oklahoma/ - no ASIN - 06/05/16 - previous B0040O3ZX6 ASIN defunct - 06/05/16 >
Bud Mosley & The Whippoorwills "Bud Mosley Sings And Plays His Own Compositions" (Skylark Records, 196-?) (LP)
An uber-uber-indie homemade LP by a young piano plunker from Graham, Texas who wrote all eight songs and sang in a style that rang somewhere between Mickey Gilley and Moon Mullican, mixing blues and country. The audio production is pretty low-end, sounding echo-y and sparse, with the piano and vocals up-front and the backing instruments (including pedal steel and an organ) way in the background: I wouldn't be surprised to learn if this was actually recorded in someone's house with a reel-to-reel and a single microphone. To underscore the DIY-ishness of it all, the back cover is a white blank, with no info about Mosley or his musicians. Years later he resurfaced in Reno, Nevada, leading a band called Buffalo Country which also included his younger brother Jerry as the drummer.


<! - no ASIN 10/19/16 - was he the same Bud Mosley who was arrested for child molestation in Reno decades later? - ew. I think it was... yes, definitely http://www.nevadaappeal.com/news/local/associate-pastor-jailed-in-child-sex-case/ - Raymond "Bud" Mosley, 69 (in May, 2011) (b. circa 1942) "...Silver Springs Christian Church where Mosley was associate pastor with his wife Kay Mosley, senior pastor since 2000. http://www.inremembrance.org/texas/graham/willie-mosley/1647 - obit of third brother William, who died in Texas in 2012 >
Dick Mosley "From Nashville With Love" (Johnny Dollar Productions, 197--?) (LP) (LP)
One of the stable of artists signed to Johnny Dollar's label in the mid-1970s... No info about this guy, though the liner notes mention that he was born in Virginia


<! - #207 - no ASIN 01/15/17 - fan club address in Staunton, Illinois - same address used for other Johnny Dollar artists - no info on artists, producer, year - Mosley mentioned in Bobby Hood BB ad, June 11, 1977 - J. Dollar ad >
Frazier Moss "Fiddling With Frazier: Old Time Fiddle Tunes" (Plateau Records) (LP)


Old-timey fiddler Frazier Moss was born in the rural backwoods of Tennessee in 1910, learning to play music when he was very young, though he worked as a carpenter for most of his life, until retiring to pursue music full-time. Over the course of several years, Moss won over a hundred fiddling competitions(!) and riding on that success, recorded a couple of fine albums... This one is pretty much a back-to-basics fiddling set, with versions of standards such as "Blackberry Blossom," "Cackling Hen" and "Coo-Coo's Nest," though on his other album he expanded his sound quite a bit.


<! Tracks are:- Rocky Mountain Goat; Ole Mossie; Uncle Joe; Black Hawk Waltz; Twinkle Twinkle Little Star; Golden Rod Waltz; Choo Choo Nest; Kackling Helen; Whisling Rufus; Blue Sky Waltz; Blackberry Blossom >
Frazier Moss "Live At Fairfield Glade" (Fairfield Glade Records, 1981-?) (LP)


Here the elder Mr. Moss hangs out with a younger crowd, and they add vocals and a wider musical palette, dipping into bluesy standards/string-band material and a hint of country, along with the rock-solid old-timey stuff Moss brings to the mix. Nice record!


<! - recorded in Crossfield, Tennessee >

Rich Mounce "Country" (Music Records, 197--?) (LP)
A purely private pressing vanity album from the 1960s or '70s, with classic country covers of songs by Hank Williams, Ray Price and Roy Acuff... The label was from Chenoa, Illinois -- other than that, not much info on this guy, though I think he played pedal steel of a number of local/Midwestern indiebilly sessions...



<! - no ASIN 06/24/16 >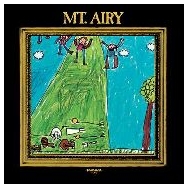 Mt. Airy "Mt. Airy" (Thimble, 1973)


(Produced by Bob Hinkie)
An intriguingly eclectic collaboration between singer-songwriter Tom Chapin (Harry's brother!) and folk/bluegrass multi-instrumentalist Eric Weissberg. There are a few softer folk-grass tunes on here, but this album is more insistently an experimental-psychedelic set, with Weissberg's banjo pushed into some very interesting rock arrangements... There's a hippie-dippie edge, to be sure, but also some very creative musicmaking. Definitely worth a spin!


<! LP - B005H7HN5G > <! Mt. Airy was a short-lived hybrid group formed in the early 1970s by Eric Weissberg, Tom Chapin, Bob Hinkle, Russell George, and Don MacDonald. Their sound was a mix of old and new, traditional bluegrass ("Foggy Mountain Breakdown"), side-by-side with covers of songs by The Band ("Rag Mama Rag"), and from Motown ("Take Me in Your Arms (Rock Me a Little While).") They could do it all instrumentally, and Hinkle and Chapin sang beautifully, as well -- the only pity is they never got past releasing an incredibly obscure self-titled LP on the Thimble label, a subdivision of Audiofidelity. Mt. Airy also recorded an inspirational-religious album for teens: Father Bill Ayres & Mt. Airy "Be Yourself" (William H. Sadler, Inc., 1974) (LP) (Produced by Lou Fortunale) A hip, happening, "with it" Catholic priest from Rockville Center, New York, Father Bill Ayres hosted a weekly radio show on ABC where he interviewed rock musicians and had them perform live... Along the way, he became friends with the Chapin brothers and tapped Mt. Airy to back him on his "rock radio show on prayer for school and home," aimed at kids in sixth grade through junior high. Among the groovy offerings are tracks such as "Be Yourself," "Do You Want To Come Alive" and "Religion, Pure And Simple." Although Eric Weissberg was no longer in the band, Tom and Steve Chapin were on board... The following year, in 1975, Ayres co-founded the global development charity, World Hunger Year, with Harry Chapin, and made hunger prevention his signature issue, while Tom Chapin went on to specialize in children's music. - no ASIN 12/06/16 Father Bill Ayres "You Are Loved" (William H. Sadler, Inc., 1974-?) (LP) B008BL4YSE - for Grades 1-5 - also with Mt. Airy?? >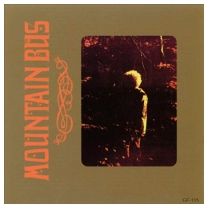 Mountain Bus "Sundance" (Good Records, 1971)


(Produced by Jim Hurst & Dave Hemphill)
This short-lived Chicago-area rock band was super-ultra-mega Grateful Dead-ish, though on this album they imitate the Grateful Dead of the era, the more accessible, concise Dead of the American Beauty and Workingman's Dead albums, with a distinctively country-sounding undercurrent. Sure, you could be dismissive of how derivative they are, though on the other hand if you like that era of the Dead and aren't all immersed in concert bootlegs and want to hear more stuff like what you enjoy, this album is a darn good option. Apparently they got embroiled in a legal battle with rocker Leslie West whose better-known band, Mountain, claimed infringement on their name, a drag on the Mountain Bus's momentum that pretty much 86'd them, although the Sundance album has remained in print on and off for several decades. Worth checking out if you're into this brand of hippiedelic roots-rock.
Mountain Fever "Mountain Fever" (1972) (LP)
This super hippiedelic band from Georgia was different from the Minnesota band listed below... Their set list included a few originals sandwiched between some of the best longhair roots-music tunes of the era: Michael Nesmith's "Some Of Shelly's Blues," "Helplessly Hoping" by CSN, "Mr. Space Man" by the Byrds, and Dan Hicks' sardonic classic, "How Can I Miss You (When You Won't Go Away?)." They also threw in some country and bluegrass oldies -- "Uncle Pen" and Hank Thompson's "Six Pack To Go." Pretty classy, if you ask me!


<! - no ASIN 06/12/15 - same band? from Georgia?? - # 01472 (1972 release?) - tracks: 1. Some Of Shelly's Blues 2. Uncle Pen 3. Just A Rollin Stone 4. Old Man & The Mill 5. I've Been On The Road 6. Helplessly Hoping 7. Devil's Dream 8. Devil' Dream Continued 9. Mr Space Man 10. How Can I Miss You 11. Everything Here 12. Six Pack To Go 13. Every Woman 14. Good Old Rock N' Roll >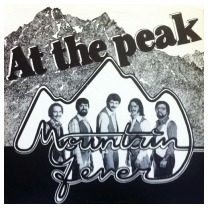 Mountain Fever "At The Peak" (1983) (LP) <! 1981-? >


This band from Brainerd, Minnesota divided their album between country music on one side, and rock oldies on the other... The cover songs are all pretty mainstream, with versions of "Livin' On Tulsa Time" and "The Y'All Come Back Saloon" (for twang) and "Runaround Sue" and "Love Potion #9" and (eek!) "The Rose" for rock/pop. Amid all the singalong stuff, though, there are also a couple of originals written by guys in the band: singer Paul Bloom contributes "Jilted Again" while bassist Jim Hanson wrote one called "Carry Me Back." I don't think any of these guys ever really tried to "make it" in show biz: the liner notes tell us that Bloom already had a day job as an art teacher at the local high school.


<! date per seller listing >
Mountain Glory "Happy Is The Man Who Knows The Lord" (Two Dots Records, 1971-?) (LP)


(Produced by Michael Towers)
It took a little digging to figure out where these guys were from... The reissued version of this album makes it seem like they were from Shawnee Mission, Kansas, or maybe somewhere in Iowa, and while that's partially correct, it isn't really the whole story. Mountain Glory was a country/folk/rock gospel group founded on the campus of Pasadena College, in Pasadena, California by lead singers Dave Best and Mike Pitts, along with lead guitar Greg Morse and bassist Dana Walling. They recorded this 1971 album in Ojai, California before moving to Nashua, Iowa (of all places) where they took up a ministry for a year or so and built up an enthusiastic fan base in the heart of the Midwest. Eventually they returned to Southern California although apparently local (Midwestern) demand for their music was strong enough that a Kansas-based label reissued the record with new artwork in 1974. There's lots of original material on here, including "Cowboy For Jesus," written by Mike Pitts and "That Jesus Loves Me Stuff," composed by Walling. They may have done other stuff in the Christian music scene, but as far as I know, this was the band's only album.


<! - #MTMG-71772 - first edition? >
Mountain Glory "Happy Is The Man Who Knows The Lord" (Tempo Records, 1974) (LP)
(Produced by Michael Towers)
Same album, different artwork. The Tempo label was from Shawnee Mission, Kansas, but this is a reissue of music recorded in Southern California, before the band came to the Midwest. (See above.)


<! - #R-7078 - no ASIN 01/21/18 - Kansas band(?) from Shawnee Mission(?) or from Iowa? NOPE - see above - Mike Pitts and Dave Best, lead vocals - Greg Morse lead guitar, Dana Walling, bass http://www.towelandbasin.org/mountainglory/music.php >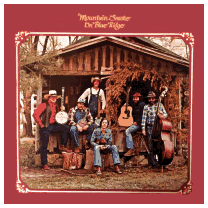 Mountain Smoke "On Blue Ridge" (Smoke Records, 1975) (LP)


(Produced by Jim Hurst & Dave Hemphill)
A decent progressive bluegrass band from Oklahoma City, OK... They are probably best remembered as an early band for future country star Vince Gill, who is credited as playing banjo, dobro and guitar, as well as singing harmony vocals (...and possibly lead on a couple of tunes? I think that's him on "Rocky Road Blues," but there aren't song-by-song credits to verify that guess...) These guys were okay, though not dazzling, and at this point were working pretty strictly in the bluegrass style -- their second record had more of an outlaw country vibe, and the closest thing here is a cover of Arlo Guthrie's stoner anthem, "Comin' Into Los Angeles"; otherwise, it's mostly a Country Gentlemen/Seldom Scene 'grass sound. Worth a spin, though, especially if you're a Vince Gill fan. Love that cover photo of him in longjohns and overalls!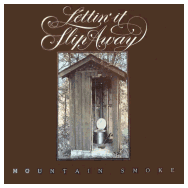 Mountain Smoke "Lettin' It Slip Away" (Smoke, 1976) (LP)


(Produced by Jim Ford & Brad Smith)
An excellent mix of speedy bluegrass and thumpy, imperfect, pedal steel-laced, Jerry Jeff-styled indie-DIY twang... Dunno if this Oklahoma City band recorded anything else, but this record is a nice legacy. The title track is a nice composition by singer-bassist Russ Christopher, joined by other originals by guitarist Hal Clifford (the nostalgic "Mayes County," which I could hear being covered by some Nashville dude of the era...) and mandolinist/fiddler Jimmy Gyles who contributes an ambitious grassing-up of the classical canon in "Mozart Rondo." Of course there are a bunch of cover songs as well, an eclectic set that encompasses songs from Paul Craft, Bill Danoff, Rodney Dillard and Bob Wills, capped off by a swell medley track that eases its way into a nice version of "Fox On The Run." If you're looking for high-test hippie-era twang, these semi-longhaired Okies delivered the goods! (BTW - anyone know if the Jim Ford credited as the album's engineer was the same guy as the '70s West Coast singer-songwriter, or is that just a country music coincidence?)
Ed & Doris Mucklow "Country Dreamers" (Crystal Clear Sound, 1982) (LP)
(Produced by Ed Mucklow)
Independent country stuff, with most of the songs written by Doris Mucklow... This album includes pedal steel by Maurice Anderson, with Dallas, Texas indie stalwart Marc Jaco on bass...


<! - no ASIN 12/2014 - date per Gemm, et al A1 You Can't Keep Me From Lovin' You 3:50 A2 My Shoes Keep Walkin Back To You 2:44 A3 What Was I To Think 3:33 A4 Shelly's Winter Love 4:00 A5 We Got Love 2:32 B1 Love Of The Common People 2:57 B2 You're Still With Me 2:52 B3 Borrowed Angel 3:14 B4 Now I Don't Believe You Love Me Anymore 3:15 B5 Time For Movin' Aling >
Muddy Bottom Boys "Slaughter On The Highway" (Grassroots Music, 1976) (LP) <! #GR-002 >


(Produced by Mike O'Rourke)
Huh. I wonder if these bluegrassers from Portland, Oregon got any residuals from the O, Brother, Where Art Thou movie... Nah: they were probably too nice to make a fuss over the band name. Folks from Portland are like that.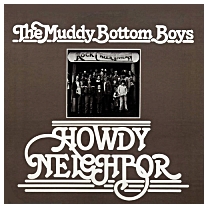 Muddy Bottom Boys "Howdy, Neighbor" (Grassroots Music, 1981) (LP) <! #GR-009 >

The Muddy River Ramblers "Where I'm Bound" (Descant Custom Recordings) (LP)
An ultra-indie bluegrass-twang set by a trio of youngsters from Brainerd, Minnesota... The liner notes say the three teens -- Tim Roggenkamp (fiddle, banjo, mandolin), Eric Roggenkamp (bass) and Cindy Kotula (guitar) -- got together as a band in 1978; this album couldn't have come out much later than that. The set list is all cover songs, but a nice range of tunes, ranging from truegrassers like Jim & Jesse and Flatt & Scruggs to Rodney Crowell's "Leavin' Louisiana In The Broad Daylight."


<! - Brainerd MN Minnesota - very young trio - teenagers, looks like - liner notes say they got together in 1978 - no ASIN 01/22/15 >


Maria Muldaur - see artist discography





Geoff Muldaur - see artist discography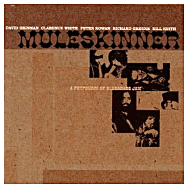 Muleskinner "Muleskinner" (Warner/Sierra, 1973)


For some reason, I've misplaced my beat-up old copy of the Muleskinner LP. As I recall, though, in my senile haze, it's pretty similar to the Old & In The Way album reviewed below... A spirited, but somewhat raggedy acoustic album, recorded by what was meant to be a pickup band for a Bill Monroe gig on a local TV station. Maybe this isn't the most stellar bluegrass you'll ever hear, but it's certainly not the worst. The players were all top-flight traditionalists: David Grisman, Peter Rowan, flatpicker Clarence White, banjoist Bill Keith, and fiddler Richard Greene, who'd once been in Bill Monroe's band along with Peter Rowan. This is worth tracking down, just to check out what these guys were up to at the start of the decade, and also because it has an early example of Grisman working out his vision on a new acoustic music, on his original composition, "Opus 57," which later became a staple of his famed Quintet.
Muleskinner (David Grisman/Bill Keith/Clarence White/Peter Rowan) "Muleskinner Live" (Sierra, 1974)
I'm not sure what the difference between these two Muleskinner albums is; maybe this "soundtrack" album includes the complete live set or something... Apparently there's a video out, too, which is probably pretty cool. (Probably the best info online about this project comes from the Byrd Watcher website, which talks in great detail about Clarence White's career...)
Muleskinner "Muleskinner Live -- Original Television Soundtrack" (Rural Rhythm, 1998)





<! Bruce Mullen "Especially For You" (xxxxx, 1977-?) (LP) - #DRP-7761 - inner label not vis; no liner notes, just song titles - no ASIN 09/09/16 http://www.oldmenstories.com/profile/bruce_betsy_mullen/About/About.htm >
Dee Mullins "The Continuing Story" (Plantation, 1969)



(Produced by Shelby Singleton)
If you like bouncy country novelty songs, corny recitations and goofy Vietnam War-era topical songs, this one's got 'em all! The epitome of scattershot, see-what-sticks novelty-songization, this disc includes gems such as "I Am The Grass" (a first-person narrative, sung from the perspective of the lawn covering a cemetary plot); "The Continuing Story Of The Harper Halley PTA" (yes, indeed, a sequel to Jeannie C. Riley's hit, recorded for the same label); "War Baby," a semi-muddled song tying the benefits of the post-WW2 GI Bill to the patriotic efforts in Viet Nam, and "The Big Man," about a guy who was so full of himself he challenged God to prove who was stronger, with predictable results. Watch out for that lightning bolt! There are also a couple of melodramatic cheating songs about small towns and big rumors, all of it worthy of Porter Wagoner at his corniest and most over-the-top. The album's highlight might be "Beers," an endearing, nostalgic Tom T. Hall song about teenage drinking, which has the odd quality that no one suffers or is punished for enabling the underage boozing -- not the kids (who grow up okay, no car crashes or tragic DUIs) or the liquor store owners, who are praised for kindly turning a blind eye and letting the kids have their fun... Mullins, whose vocals remind me of Wynn Stewart, only recorded this one album and a few random singles. He didn't go very far, racking up a few singles in the Back Forty, but this record is certainly a classic of sorts... Country kitsch all the way!
Johnny Mullins "She's A Cheater Too" (Puget Sound Records) (LP)
(Produced by Gene Breeden, David Frizzell & Shelby Singleton)
This was the first album by indie-honky tonker Johnny Mullins, and it looks like it took him a little while to get it made... Three separate sessions were recorded in Bakersfield, Nashville and Vancouver, Washington's Ripcord Studios. I'm pretty sure Mullins himself was from Washington state -- this record label was in Snoqualmie, Washington and his fan club had an address in the tiny nearby town of Packwood. All but three of the songs on here are Mullins originals, with others offered by producer Shelby Singleton and some other off-the-radar dudes. Mullins had some success as a songwriter, composing one of Larry Booth's early singles.


<! - with Dennis Payne on lead guitar - WA NW 1970's Private Country Folk >

Johnny Mullins "...Featuring Honky Tonk Fever" (Sound Track Records) (LP)





<! - #1014 >
Larry Mullins & The Sugarbush Hill Boys "Close To Home" (Larry Mullins Records, 1983-?) (LP)
(Produced by Jim Hendrick)
Marinette, Wisconsin bandleader Larry Mullins plunked a bit on the banjo, but don't be fooled: this one's solid country, with a little splash of bluegrass on the side. Indeed, it's a great record, solidly in the post-Merle Haggard style of John Anderson and that generation of early '80s neo-tradders, though with a distinctly indie feel. All but two of the songs are Mullins originals, wiht the exceptions being a cover of Bob Wills' "San Antonio Rose" and gospel tune that closes things out. He pays tribute to his Rhinelander roots on "The Hodag Song," though most tracks have a more universal honkytonk orientation, as well as a couple of sentimental tunes in the 1930's style, most notably "Mother's Song," which is one of the best country homages to motherhood that I've had the pleasure to hear... The sessions were a little flatly produced, but despite the lack of instrumental oomph, these are really good songs, with really nice vocals. Two of his brothers, Marty Mullins and Rick Mullins, add backing vocals, building a fine family-harmony sound on several songs. If you get a chance, check this one out!


<! - no date on the album - #403083 - the Hodag Song also released as a single, a souvenir of the Hodag Country Music Festival >
Larry Mullins & The Sugarbush Hill Boys "Bringin' It Home" (Larry Mullins Records, 1982) (LP)
Independently released country and country-gospel... Side One features kind of folkie material -- work songs about lumberjacking and in praise of the Wisconsin forests, as well as some old-school heartsongs such as "When My Blue Moon Turns To Gold Again." Side Two includes a huge medley of classic gospel tunes such as "When The Roll Is Called Up Yonder," "Farther Along" and "Life's Railway To Heaven..." My kinda gospel, to be sure!


<! - from Marinette, Wisconsin - no ASIN 01/22/15 "SUGARBUSH HILL, DADDY PICKED THE BLACK SNAKE MOAN, WHEN MY BLUE MOON TURNS TO GOLD AGAIN, LUMBERJACK BLUES, ONE MORE TIME, IT WAS MEANT TO BE (NORA & BRET'S SONG), MY FOREST COUNTRY HOME, A SHOULDER TO CRY ON, MEDLEY OF GOSPEL SONGS: THE CHURCH IN THE WILDWOOD/ NARRATION, WHEN THE ROLE IS CALLED UP YONDER/ JESUS LOVES ME/ FARTHER ALONG/ LIFE'S RAILWAY TO HEAVEN/ WHAT A FRIEND WE HAVE IN JESUS/ I'LL FLY AWAY" (Produced by Shelby Singleton) (???) >
Bob Murphey "Bob Murphey Country" (Lemon Records, 1972) (LP)


(Produced by Bud Andrews)
This is just a plain old, straight up weird record... unique, to be sure. Basically, this is a backporch recording of a grouchy old coot from Nacogdoches, Texas, bitching about everything from the Federal government and insurance companies to rattlesnakes and the price of snuff tobacco... He mutters crochetty bon mots in an old coot accent while young'uns nearby burst into laughter, and acoustic guitarist Cary Banks "accompanies" him, basically just strumming aimlessly while Murphey rambles on and on. I gather that rancher Bob Murphey, who was also a rural lawyer who had once served as the district attorney for Nacogdoches County, was quite a local character... I'm not sure how well his humor translates, though... I guess this is worth listing here, though maybe mostly as a warning to other gulls like myself who see the word "country" in the title and think there might actually be some music on here. There isn't. But at least you can be introduced to one of East Texas's more colorful characters.


<! Jim Murphy & The Pine Barons "Workin' " (xxxxxx, xxxxxx) (LP) - from New Jersey(?) (album was recorded there) Jim Murphy & The Pine Barons "Go New Jersey" (Ampersound, 2005) (CD) B00123CAHK B001A3834Q >


Michael Martin Murphey - see artist discography




Larry Murray "Sweet Country Suite" (Verve Forecast, 1971) (LP)
(Produced by Bud Andrews)
A key figure in Southern California's country-rock scene, songwriter Larry Murray is best known for his work with the trailblazing but little-remembered hippie-era band Hearts & Flowers, which also included future Eagles member Bernie Leadon and Rick Cunha. Murray and Leadon had previously played together in an early 'Sixties bluegrass group called the Scottsville Squirrel Barkers, along with Byrds co-founder Chris Hillman. Between 1966-68, Hearts & Flowers recorded a few singles and two LPs, but dissolved just as "country-rock" was becoming a brandable, commercially potent genre. In addition to his work behind the scenes and onstage at clubs such as the Troubadour, Murray made his mark in television, as a writer and show runner for the influential Glen Campbell Show, later reprising that role for the Johnny Cash Show.


<! - #FTS-3090 B000GIXWBA - of the band Hearts And Flowers - two tracks previously released as a Verve single https://www.youtube.com/watch?v=NLBBjvjMtUo - whole album on YT "...As leader of Hearts and Flowers, Larry Murray was at the center of the burgeoning late '60s country-rock movement. This classic solo debut, released in 1970, features support from J.D. Souther, Gib Guilbeau, Swampwater, the Nitty Gritty Dirt Band and pedal steel legend Buddy Emmons" (AM) "Larry Murray was the founding member of the highly influential LA bluegrass / pop trio, The Hearts & Flowers. Along with bandmate Bernie Leadon (future Eagle), they introduced rock & roll to bluegrass music via their 2 landmark albums for Capitol Records. Larry was the head writer for the Glen Campbell Show, Johnny Cash Show and ran the famous Monday night Hootenanny shows at the famed Troubadour club in the late 60's. But most importantly, he was responsible for pumping his country music influence into many of the acts that played the Troubadour in the late 60's. Murray was an outstanding writer, who's hit song for Tommy Cash "6 White Horses" was a top 10 smash. He produced legendary country singer Johnny Darrell's acclaimed solo LP "California Stopover" considered to be one of the first true country rock albums of the time, featuring the late Clarence White and an assortment of whos-who LA session aces backing the multi-talented singer Johnny Darrell. On this album Murray is backed by the players of the day, who were molding the LA country rock sound as these sessions were going down. JD Souther, Swampwater (Linda Ronstadt's pre-Eagles band), Buddy Emmons, Paul Parish all backing Murray in a wonderful collection of self penned numbers, including Bugler, the song that would years later be associated with the late Clarence White. (John Beland) https://www.imdb.com/name/nm0615117/ "...Larry Murray is a writer, known for The Johnny Cash Show (1969), Corky (1972) and The Glen Campbell Goodtime Hour (1969)" https://en.wikipedia.org/wiki/Hearts_%26_Flowers "...Hearts & Flowers was a Los Angeles folk rock club band, perhaps most significant as one of the groups that launched the career of Eagles' founding member and guitarist-songwriter, Bernie Leadon.[1] The lineup included Larry Murray (vocals, guitar), Dave Dawson (vocals, guitar, autoharp), and Rick Cunha (vocals, guitar). The individual members met at the ongoing Monday night jam sessions being held at The Troubador over which Murray presided. Cunha and Dawson, who played in a duo, were newcomers as recent transplants to the area from Hawaii. After a few informal picking sessions, the trio gelled and started performing. Leadon replaced Cunha for the second album in 1968. Leadon was well known to Murray as they had played in The Scottsville Squirrel Barkers, a San Diego bluegrass group responsible for launching both those members' careers as well as those of Chris Hillman (the Byrds, the Flying Burrito Brothers, Manassas) and Kenny Wertz (the Flying Burrito Brothers, Country Gazette) >
Joyce Murry & Bud Murry "You're My Woman, I'm Your Man" (Candy Records, 1972) (LP)
(Produced by Bud Murry)
Well, yeah, okay... This is one of those obscurodelic custom-pressing albums that is tailormade for those ever-witty, super-sarcastic internetters who enjoy mocking how people looked in the past... (Though, to be fair... man, look at that hair!!) The Murrys were a husband-wife duo from Memphis, Tennessee who appear to have written most of their own material and plugges away during the countrypolitan era, even though their sound was a little more rugged and old-fashioned compared to what folks were laying down in Nashville. In all honesty, this isn't the best country music you'll ever hear, although I did find myself charmed by this album, eventually. Mrs. Murry has a rough, sometimes problematic voice, though she's passable in a Melba Montgomery-ish kind of way and she sings lead for most of this album... Bud Murry was a flat-out bad singer, although she coaxes a few semi-okay performances out of him when they get into their duo groove. Overall, I admire their tenacity and sincerity, as well as how raw and old-school their music sounded. No info on who the backing musicians were, and though the album also doesn't include a release date, the laudatory liner notes by WMQM deejay Les Acree, mention Joyce Murry's 1968 single, "Stuck In Jackson," as having come out four years earlier. They released at least one other single under Joyce Murry's name ("If You Can't Stand The Heat"/"Only The Name Is Changed," neither of which are included on this album...) and possibly others that I haven't tracked down yet.


<! - no ASIN for LP 07/24/16 - Joyce Murry also released a single on the Memphis-based Pixie label, produced by Bud JOYCE MURRY: If You Can't Stand the Heat b/w Only The Name Is Changed - Les Acree at WMQM 1967-69, 1971-73 - he says "Stuck In Jackson" came out four years earlier (BB lists it in Mar 30, 1968) LK: "No info on when this one came out, or who the backing musicians were, but from the looks of it, I'd guess around 1972-73, when Conway Twitty and Loretta Lynn were riding high." >

The Music City Rangers "Country Sizzlers, v.1" (Pickwick Records, 1979) (LP)


One of countless anonymous "bands" doing soundalike records for el cheapo labels such as Pickwick, et.al. The set list is made up of contemporary Top Forty country and AOR hits... No idea who played on these albums, though doubtless a few notable studio musicians were in the mix, somewhere.


<! - #SPC-3686 >

The Music City Rangers "Country Sizzlers, v.2" (Pickwick Records, 1979) (LP)





<! - #SPC-3687 >

The Music City Rangers "A Tribute To Country Outlaws" (Pickwick Records, 1980) (LP)


Waylon, Willie, Jessi, and the boys are paid homage on this anonymous, el cheapo album. The songs are pretty much the hit twangtunes you'd expect, though there are also a couple of tracks that reflect Willie's successes with the vocal-standards genre -- "Blue Skies" and "September Song." What's most remarkable about this album is the long, expansive essay about the history of the 'Seventies outlaw scene, a surprisingly well-written piece worthy of Greil Marcus or Nick Tosches, although like the musicians, the author is uncredited in the liner notes.


<! - #SPC-3729 - "executive producer" Jeff Beegle >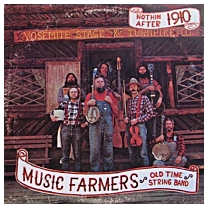 The Music Farmers Old Time String Band "Nothin' After 1910" (Mission Records) (LP)
(Produced by Paul Replogle)
Along with the Whiskey Creek Old Time String Band and fiddler Kenny Hall, the Music Farmers were at the nexus of Fresno, California's 1970/1980s old-timey and bluegrass folk scene, with a fluid membership who were involved in several local music projects, including the informal live old-timey jam-session called the Dog Paw String Band. This album has a smoother, less "bent" feel, with strong ensemble playing that takes fewer detours into the more difficult strains of old-timey music and may sound more "bluegrass" to the casual listener. It's a fun record! The group included Doug Cornelius on washboard and jaw harp, Sue Enzerbacher on fiddle, Ron Murray playing guitar, Bill Hunter plunking banjo, Clay Dary on bass and a slew of friends and cohorts playing various other instruments, and many different vocalists. Sadly, there's no release date on the record, but "late 'Seventies" probably covers it -- the band got together in the early part of the decade, and the liner notes mention some current members joining around '72-'73... I'd guess around 1978 on this one.


<! - #MF-102 - old-timey band from Fresno - no ASIN 03/20/15 - Mission Records(?) label? - some info online about Doug Cornelius >

The Music Farmers Old Time String Band "Things Are Lookin' Up" (Farmers Records) (LP)



<! - #MF-103 - band features Les Magann (of Harmonica Rascals fame); Yodelin Oladee Lolita (vocals), singer-bass player Denver, Dancin' Doug Cornelius (washboard), Bill Hunter (5-string banjo-fiddle-vocals), Art Shaffer (4-string banjo), Vernon Stewart (dobro-harmonica-vocals), Teddy Bear (guitar-autoharp), Chris Terrence (guitar), Paul Replogle (clock), & Shannon W. Kirby http://everythingdulcimer.com/discuss/viewtopic.php?f=2&t=23270&start=24 "...Californian--Kent Steadman of Fresno, CA--play some major and minor songs (not fiddle tunes) out of the DAD tuning. Kent, whom I visited and played with about 32 years ago, was an art teacher at a community college in Fresno, CA. He also played with a string band group called "The Music Farmers." This was loosely connected to Kenny Hall (a well know and highly regarded CA Old Timey music icon) and other music friends who also played Old Timey fiddle tunes in the Fresno area. " >

The Muskrats "A Freaky Kind Of Country Rock And Roll Band" (Enterprise Records, 1972) (LP)
This British country-rock quartet was formed in 1969 by bassist Derek "Twiggy" Minton, and gigged around in the UK, Germany and elsewhere on the Continent. On this album, they played a couple of Merle Haggard tunes, along with the inevitable run-throughs of "Proud Mary" and "Me And Bobby McGee," and several other popular country covers. The album also includes three original songs, all co-written by guitarists Terry Allen and Pete Willsher, veterans of the UK's early '60s country scene who toured with the band (and may have played on this album.) These song include the title track, "A Freaky Kind Of Country Rock And Roll Band," as well as "Meanstreak" and "Pretty Girl Jane."


<! - #ENT-009 - no ASIN 02/10/16 Ted Hatton, Vic Jones, Derek Minton and John Cameron 02/10/16: LK wrote Terry Allen to ask if this was stuff he wrote terry@terryallenartmusic.com Pete Willsher was previously in a band with a guy called Houston Wells, who was produced by Joe Meek >

Billy Myers "Don't Cry Daddy: Nashville Country Rock" (Crown Records, 1970-?) (LP)





<! - #CST 612 - BSN doesn't give date, but it's sandwiched between 1970 releases - is the title track a cover of the Elvis hit/Mac Davis composition? TRACKS: Don't Cry Daddy/Walk By My Side/Love Struck/You're The Only Thing That's Real/That's Right/Kupie Doll//Mirror Mirror On The Wall/I Don't Know/Don't Be Surprised/Four Seasons/Heart Full Of Memories/Lonesome But Happy >

Wayne Myers "The Old Coal Miner" (Aard-Vark Recordings, 1980) (LP)
(Produced by John Jacobsen & Kenny Gott)
Born in Marshfield, Missouri back in 1917, Wayne Myers was an honest-to-gosh coal miner, though the material on this album covers a lot of other topics. Side One is gospel oldies, Side Two is secular country, mostly old-fashioned heartsongs. The super-DIY album has a plain white back cover with, alas, no musician credits and no info on the sessions.


<! - #AV-3120 - no ASIN 01/21/18 - b. 1917 >

Denny Myrick "Denny Sings" (Stoneway Records, 1979) (LP)
(Produced by R. M. Stone)
A businessman from Mobile, Alabama, singer Denny Myrick tried his hand at professional musicmaking, and even cut several singles throughout the 'Seventies, including some for "real" labels , including one for Musicor Records, way back in 1970. But like many before him, Myrick decided show business was more rewarding as a part-time gig, and stuck to his full-time gig in electrical engineering, or something like that. This LP was an atypical release for the Texas-based Stoneway label, which specialized in instrumental showcase albums, although Myrick had already recorded a bunch of singles for the label, dating back to '74. At any rate, Mr. Myrick is backed here by several hotshot pickers who had cut records for Stoneway themselves, including guitarist Danny Ross, fiddler Chubby Wise and steel player Bob Tuttle, as well as Robert Herridge ("the little fiddler," who worked at Gilley's nightclub and featured prominently in the movie Urban Cowboy.) The repertoire is heavy on country oldies, tunes like "Crazy Arms," "Faded Love" and "Invitation To The Blues," though there may be a few originals on here as well. A few tracks were also issued as singles, including "If I Had My Life To Live Over," which dated back to 1975, and newer recordings of "Ride On," and "Invitation To The Blues."


<! STY-177 >

Denny Myrick "Sing, Denny, Sing" (Media Consultants, Inc./MCI Records, 1982) (LP)
(Produced by Lonnie Wright & A. V. Mittelstedt)
As far as I know, this was Denny Myrick's second full album, although he also self-released at least one CD, years later. In addition to the songs on this LP, he also released a single on MCI, with two songs not included here, "Making Believe Don's Make It So" and "Till I Stop Falling In Love." Myrick had a penchant for oldies, and most of the songs on here are covers, although there is one original by producer Lonnie Wright, and a newly-penned song by Curly Putnam ("I Should Be Doing This At Home.")


<! - no ASIN 02/20/16 TRACK LISTING: I Should Be Doing This At Home, I'm Just not Up To Lovin you Again, I Use Her, Funny How Time Slips Away, When, Am I That Easy To Forget, Only The Lonely, You Can't Take It With You, How's The World Treating You, The Best Is Yet To Go. https://www.linkedin.com/in/denny-myrick-0b668a104 "...Retired OSP Engineering Section Manager at Verizon" >

---
---