<! MP3 05/26/10 > <! outside 00/00/00 > <! pix 00/00/00 > <! icons 04/19/11 > <! updates: 05/26/10 - need more on Michael Martin Murphey 01/11: MMM discography added > <! Mason Proffit "Wanted" (Happy Tiger, 1969) Mason Proffit "Movin' Toward Happiness" (Happy Tiger, 1971) Mason Proffit "Last Night I Had the Strangest Dream" (Ampex, 1971) Mason Proffit "Rockfish Crossing" (Warner, 1972) Mason Proffit "Bare Back Rider" (Warner, 1973) Mason Proffit "Come And Gone" (Warner, 1974) Mason Proffit "Still Hangin' " (Mason Proffit, 2005) > <! Maria Muldaur > <! John Mooney L. E. McCullough "Late Bloomer" (???- kind of music? ) L .E. McCullough "His Own Kind" (Wildebeest) (LP) B00420L5QM (???- kind of music? ) Dee Moeller - Austin scene songwriter Megan McDonough (? later in Four Bitchen Babes) Mo McGuire "Mo" (Wooden Nickel, 1974) Marc McClure (rock only??) Ian Matthews Vince Martin (??) Morning "Struck Like Silver" (1974) Bruce Miller's Rude Awakening - country or rock? Michael McGinnis "Rodeo Gypsies" (20th Century, 1973) Produced by Bill Halverson The band includes Dean Webb on mandolin and Al Perkins playing steel guitar > <! Tom Mitchell "Tom Mitchell" (Philo, xxxxxx) (LP) B00413GH40 folkie, but with some serious country musician. Produced by Peter Yarrow > <! Vince Martin (b Vincent Marcellino, 1938) is an American folk singer and songwriter. He first recorded with the Tarriers (Erik Darling, Alan Arkin and Bob Carey) in 1957, on the hit single Cindy, Oh Cindy. He became more widely known with his duo recordings with Fred Neil in the early 1960s. The album Tear Down The Walls (1964) contained mainly Neil's songs, recorded with musicians including John Sebastian and Felix Pappalardi, and became very popular and influential on the burgeoning folk (and later folk rock) scene. In 1969 he recorded the album If the Jasmine Don't Get You ... the Bay Breeze Will in Nashville, with the musicians who had just finished recording Bob Dylan's Nashville Skyline. A second solo album, Vince Martin followed in 1973. More recently, Martin has performed with Thurston Moore, and issued an album Full Circle in 2003. http://en.wikipedia.org/wiki/Vince_Martin_%28singer%29 >
---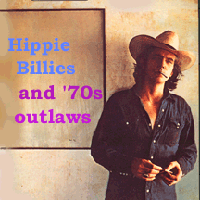 The "twangcore" and "Americana" boom of today owes a large debt to the shaggy twangers and no-hit wonders of yesteryear -- this section looks at the hippiebilly and stoner bands and a few odd, random artists from the 1960s, '70s and early '80s, back before there was anything called "alt-country." This page covers the letter "M"





---
HIPPIEBILLY & NO-HIT WONDERS:
A | B | C | D | E | F | G | H | I | J | K | L | M | N | O | P | Q | R | S | T | U | V | W | X, Y & Z | Comps | Hick Music Styles

---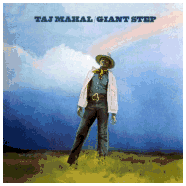 Taj Mahal "Giant Step/De Old Folks At Home" (Columbia, 1969)



(Produced by David Rubinson)
This is of the signature records of my youth, along with all the Beatles albums, Joni Mitchell and the Stones, a magnificent double album, divided into two part, and electrified "pop" disc and an all-acoustic companion which was probably my main introduction to the rich sounds of Delta blues and other acoustic styles. On the "pop" disc there is, of course, Taj Mahal's slyly magical cover of Carole King's "Take A Giant Step," as well as a jaunty runthrough of Dave Dudley's country trucker classic "Six Days On The Road" and sexy blues grooves like "You're Gonna Need Somebody On Your Bond" and "Good Morning Little Schoolgirl," all of which were staples of 1970s "free form" radio. The early '70s were a peak time for Mahal, and his presence on the hippie music scene was unique, for his mix of styles and cheerful, larger-than-life personality. A more modern remaster of Giant Step is certainly long overdue, but no matter what format you discover this album in, it'll be a joyful revelation.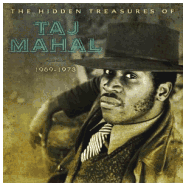 Taj Mahal "The Hidden Treasures Of Taj Mahal: 1969-1973" (Sony Legacy, 2012)



(Produced by David Rubinson, Jerry Rappaport & Taj Mahal)
This 2-CD odds/ends/outtakes collection draws on the same era as Giant Step, and it is a potent set of groovy, compelling material that will remind old fans of what an amazing musician this guy was... Youngsters will get a lot out of it, too: if you're into those funky jug band/old-timey tunes from the Carolina Chocolate Drops, this guy is their spiritual and musical granddaddy. Disc One unearths a dozen studio session gems featuring the same band that backed Taj on his albums, with alternate versions of beloved oldies, while Disc Two presents a full concert at the Royal Albert Hall in 1970. The live material tilts towards more upbeat, rock-oriented party material, "boogie rock," they called it at the time, while the studio tracks reveal Mahal's true genius, his visionary balance between acoustic roots music and modern, hippie-era pop -- most notably his use of the bright tones of a dobro guitar as a lead instrument in an electrified music mix. Listening back, I am struck by how much he managed to bypass rock'n'roll altogether, instead fusing deep-roots acoustic music with smouldering soul and serious funk. There are, to be sure, some spaced-out jam-band excesses, but in a good way: the smoky, erotic groove of "Yan-Nah Mama-Loo" and the sizzling, butt-shaking rhythm of "Chainey Do," are pure gold. The tracks at the end of the first disc were produced by New Orleans soul pioneer Allen Toussaint; the best of these is an experimental psychedelic banjo/wah-wah jam on the Appalachian oldie, "Shady Grove," which adds some unexpected twists to of this old-timey chestnut. Perhaps the best news of all is that this album is the herald of a reissue series that will include all of Taj Mahal's old Columbia albums... and a modern remaster of Giant Step is certainly long overdue. I'm looking forward to days to come!
Larry Mahan "King Of The Rodeo" (Warner, 1976) (LP)


A fine novelty offering by six-time National Rodeo champion Larry Mahan, who didn't have a tremendous voice or anything, but still had the charisma and affability to carry these tunes and make 'em work. Includes a few great half-recited novelty tunes that might fit well on a Dr. Demento show: "Stunt Man," which laments the hardships of the Hollywood life, "Ha Ha," which sings the praises of getting bloodied up in dumb-ass barroom brawls, and "Rosie's Palace Of Pure Love And Fingertip Massage," which tells the tale of two drunk cowboys getting scammed at a Los Angeles brothel. They don't make records like this anymore. Snuff Garrett co-produced this disc, and some of the songs bear the stamp of his orchestral cowboy aproach. Yeeee-hawhawhaw.
Manassas "Manassas" (Atlantic, 1972)


Manassas "Down The Road" (Atlantic, 1973)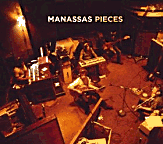 Manassas "Pieces" (Rhino/Eyewall, 2009)



(Produced by Howard Albert, Ron Albert & Stephen Stills)
I suppose, technically, this band -- which featured ex-Byrds-er Chris Hillman and Crosby Stills & Nash-er Stephen Stills -- counts as a "country rock" forerunner but perhaps it fits more comfortably in a folk-rock/classic rock bracket, of a piece with Stephen Stills' other solo work and his CSN/CSNY years. This album gathers outtakes and alternate versions from the band's brief, 1971-73 lifespan. To be sure, there are some twangy tunes, notably the pedal steel-drenched demo of "Like A Fox" (with Bonnie Raitt singing in the backup chorus!) and covers of "Panhandle Rag," Bill Monroe's "Uncle Pen" and the Joe Maphis classic, "Dim Lights, Thick Smoke And Loud, Loud Music," as well as some funky rock riffs and a bit of Stills' Latin American flair as well. If you're a Stills/hippie soul fan, you'll want to check this one out.
Marshall Tucker Band "Greatest Hits" (Shout Factory, 2011)






<! 1. Take The Highway 6:12 2. Blue Ridge Mountian Sky 3:36 3. In My Own Way 7:22 4. Fire On The Mountain 3:55 5. Heard It In A Love Song 3:31 6. Ramblin' 5:01 7. Searchin' For A Rainbow (Single Version) 3:05 8. I Should Have Never Started Lovin' You 7:08 9. 24 Hours At A Time 5:00 10. Long Hard Ride (45 Version) 2:50 11. Can't You See (45 Version) 3:20 12. Too Stubborn 3:55 13. This Ol' Cowboy (Single Version) 3:39 14. Desert Skies >
Marshall Tucker Band "Anthology: The First 30 Years" (Shout Factory, 2005)





<! Doug Gray – Lead Vocals, Tambourine Chris Hicks – Lead Guitar and Vocals Clay Cook – Guitar, Pedal Steel Guitar and Vocals Pat Elwood – Bass Guitar and Vocals B.B. Borden – Drums David Muse – Keyboards, Saxophone, Flute and Vocals >
Martin & Finley "Dazzle 'Em With Footwork" (Motown, 1974) (LP)


(Produced by Bob Gaudio)
I'm adding this as a buyer-beware public service, not as a recommendation. It can be hard to tell just looking at the covers with a lot of early '70s albums just how "country" they might be... I had to check this one out because I noticed Lowell George, Carl Jackson and J.D. Maness listed in the studio crew, but as it turns out, I only should have paid attention to one name, producer Bob Gaudio, best known for his work as the keyboardist for the Four Seasons. This is an overblown, top-heavy, self-indulgent and entirely uncompelling '70s pop outing -- yes, there's some banjo and a little slide guitar in there somewhere, but unless you're on the prowl for bad '70s kitsch, there's really no reason to check this one out.
Johnny Martin "Lay Back Easy Feeling" (History) (LP) <! year? >


Chuck Maultsby And His Old Band "The Best And/Or Worst Of..." (Wagon Tracks, 2006)
(Aka, "Chuck Wagon & The Wheels") Poor Chuck Maultsby, somewhere along the line, this Arizona barband warhorse sold the rights to his band's name to some lame-ass wrestling crew, who put out a crappy album under the CW&TW name, which soon sank into oblivion. I guess they still own the name, though, because after Maultsby put out this (long-overdue) best-of album on his own indie label, he had to turn around and re-issue it under his own name. Well, let that be a lesson to you: never sell your band's name. Regardless, this here is one fine, full-throttle set that fans of smart-ass indiebilly oughtta really dig. This collects obnoxious oldies such as "You Shot The TV (But You Were Aiming At Me)," "My Girl Passed Out In Her Food," "You Only Say You Love Me When You're Drunk" and that enduring classic, "Disco Sucks," an anti-disco anthem from 1979 that still speaks truth to power. These are all songs I grew up with (thanks, KFAT!) and still like to play on the radio from time to time... CW&TW were a great regional band based in Tucson, AZ (and still do a few gigs from time to time, or so I'm told... ) It's fun stuff, definitely worth tracking down! Also includes a handful of fun, funny bonus tracks drawn from the band's countless live shows... Thanks, Chuck! (Available through CD Baby and iTunes... Or through Maultsby's own website, www.chuckmaultsby.com )


<! 144 x 144 >

Chuck "Wagon" Maultsby & His Old Band "24 Originals" (Wagon Tracks, 2007)


And here's the downloadable version... yay!


<! Mary McCaslin >


Delbert McClinton - see artist discography





John McEuen - see artist discography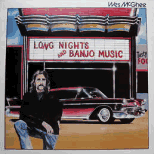 Wes McGhee "Long Nights And Banjo Music" (Terrapin, 1978) (LP)


British-born guitarist Wes McGhee hails from Leicestershire, but came to Austin just as the Texas indie scene began to burst in full flower. He's commuted back and forth ever since and worked with just about everybody you can think of, while releasing several albums on his own independent Terrapin label... Most of those records are out of print, but worth tracking down for a pleasant surprise or two...




Wes McGhee "Airmail" (Terrapin, 1980)





Wes McGhee "Landing Lights" (Terrapin, 1982)





Wes McGhee "Thanks For The Chicken!" (Terrapin, 1985)
With Alvin Crow on fiddle, Ponty Bone playing accordion, and Kimmie Rhodes singing on "Whiskey Is My Driver."




Wes McGhee "Zacatecas" (Terrapin, 1987)





Wes McGhee "Neon And Dust" (Minidoka, 1990)





Wes McGhee "Border Guitars" (Road Goes On Forever, 1994)





Wes McGhee "Heartache Avenue" (Road Goes On Forever, 1995)





Wes McGhee "Backbeat" (Road Goes On Forever, 1997)





Wes McGhee "Mexico" (Terrapin, 2004)





Wes McGhee "Blue Blue Night" (Terrapin, 2005)



<! B00442OCCM B0043XVL3U >
Michael McGinnis "Welcome To My Mind" (Forward, 1969) (LP)





<! The album could be classified folk/pop with some nice mellow cuts and features Larry Brown and David Jackson of the sixties group Moon, (a group that also featured Beach Boy David Marks) and Chuck Blackwell and Robbie Edwards of the group Colours (with Carl Radle). Jim Keltner and Keith Barbour also appear on this record. All these guys appeared on Buzz Clifford's "See Your Way Clear" around the same time. > <! David Jackson and Michael McGinnis were also both part of the New Christy Minstrels in around 1967. >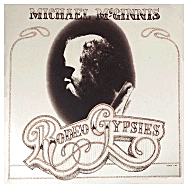 Michael McGinnis "Rodeo Gypsies" (20th Century, 1973) (LP)


(Produced by Bill Halverson)
Despite the promising album title and the outlaw-esque artwork, this album isn't as twangy or Jerry Jeff Walker-ish as one might hope... There are a couple of country-flavored songs, most notably "The Great Western Rip-Off," where McGinnis opines about the failed promises of the American cowboy mythology, but the album quickly lapses into lavish, overly orchestrated countrypolitan/orchestral pop, tempered by soulful, bluesy tunes that are a little reminiscent of The Band. (The funky piano and organ work by session player Tom Canning is particularly nice, though not consistently present... The tracks featuring Canning's keyboards add a sort of Muscle Shoals sound to the project...) The other thing that drew me to this record was the musician credits, which includes noteworthy country-rock pickers such as Dean Park, Al Perkins, Dean Webb (as well as bassist David Hungate, later of the pop band Toto...) Overall, I suppose this is worth checking out, though it's not really a lost hippie-country gem. I couldn't find much info about McGinnis, although the info-sphere indicates that he was one of the dozens of musicians who passed through the folk-pop New Christy Minstrels during the mid-1960s, and recorded at least one other solo album besides this one...


<! also bassist David Hungate, later of the pop band Toto > <! Roger McGuinn >


Ellen McIlwaine - see artist discography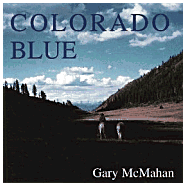 Gary McMahan "Colorado Blue" (Tomato, 1980)



(Produced by John Simon)
A well-produced but still rather flawed album... Mostly, it's songwriter McMahan's voice: I guess folks who are into his labelmate, Townes Van Zandt, might be more forgiving about it, but he sounds pretty awkward and strained to me. Also, the songs are kind of overwritten and ungainly. He's sort of a souped-up Bill Staines-style singng-cowboy folkie, mixing yodeling with country twang and plenty of rodeo-themed songs. It sure doesn't hurt having steel player Buddy Emmons adding some super-sweet licks; other notable sidemen include Kenny Kosek on fiddle and Eric Weissberg picking guitar, and even the Jordanaires singing on a tune or two. But despite the sleek, rich sound, the record falls flat. The repertoire includes a few cover tunes, I seem to recall one of his original tunes, "Real Live Buckaroo," being covered by somebody once upon a time -- Chris LaDoux, I think -- so that ain't nothin'. Worth checking out if you're a hardcore fan of modern-day cowpoke music, but it wasn't a keeper for me.

Terry Melcher "Terry Melcher" (Reprise/Collector's Choice, 1974/2005)


Okay, this isn't exactly what you'd call a "roots" or "Americana" album, but since revered superpickers like David Bromberg, Ry Cooder and Jay Dee Maness were part of the studio crew, and since the music itself has an odd, obliquely hinted-at twangitude, I figure it'll do. What this is, actually, is a fascinating and unique pop album from a remarkable show-biz insider. To begin with, Terry Melcher -- who passed away in November, '04 -- was Doris Day's son (and bore a striking resemblance to her...) which couldn't have hurt when he threaded his way through the thickets of the L.A. music machine... Melcher scored his first hits as a surf music songwriter, then landed a staff job as a producer at Columbia, where he helped mould the early sounds of the Byrds, among others. This is one of only two albums he recorded under his own name, and it's pretty interesting. Melcher's attentuated, half-whiny vocals bring to mind the likes of Jonathan Edwards and Jesse Colin Young, but his musical approach is much denser and more orchestral, making full use of the studio magic at his disposal. His warped reworking of roots music oldies like "Roll In My Sweet Baby's Arms" and "Stagger Lee," not to mention his bleak, opiated version of Jackson Browne's "These Days" all make this an album well worth tracking down. Recommended.



<! 144 x 144 >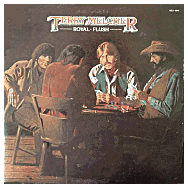 Terry Melcher "Royal Flush" (RCA, 1976)






<! 10/11: B00004TZ7U ASIN is for Japanese import B000K3EARG is vinyl >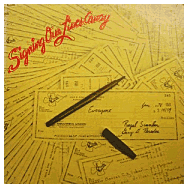 Missouri Woodland "Signing Our Lives Away" (Missouri Woodland, 1978) (LP) <! year? >


Countryfied soft-rock from the Kansas City duo of Royal Scanlon and Gary D. Paredes, along with a modest, unobtrusive backing band. They wrote or co-wrote all the songs on here, with Scanlon contributing the most material. It's nice, innocuous stuff, sort of headed in a Seals & Crofts/Brewer & Shipley AOR direction, but still anchored to a local-folkie sound, with a nice, lazy vibe. Apparently they went up to Minneapolis to record this, and among the studio musicians is session player Cal Hand, who I believe was a Twin Cities local, adding some sweet pedal steel on several tracks. This might not electrify your world, but it's another good, quiet example of Midwestern DIY hippie twang. (Note: this album is frequently listed under the names of Scanlon and Paredes, but was actually meant to be under the band name. If you look at the original inner sleeve, it reads, "Missouri Woodland is..." Just in case it matters.)


<! Tom Mitchell "Tom Mitchell" (Philo, xxxxxx) (LP) B00413GH40 folkie, but with some serious country musician. Produced by Peter Yarrow >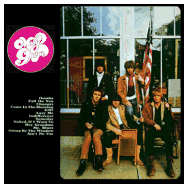 Moby Grape "Moby Grape" (Columbia, 1967)


(Produced by David Rubinson)
One of the most musically accomplished (and coolest-named) of the big-ticket bands from the San Francisco psychedelic rock scene, Moby Grape have not fared well over the years in terms of the availability of their music. Their manager royally screwed them, taking both the rights to their records and to the band's name itself, and because of endless legal wrangling their records were unavailable for most of the CD era, and the editions that have come out have been bitter disappointments to fans. That's particularly true in the case of their brilliant debut, a record that consistently surprises me because of it's high content of true twang. Of course, a lot of the San Francisco bands wove country and folk themes into their work, many having cut their teeth as jug band blues groups, or bluegrass pickers (or both) but the early Moby Grape albums were packed with a brand of full-on twang that I would consider one of the first real forerunners of the rock/twang brand of "Americana" that became popular in the 1980s and '90s. It's great stuff, with lots of odd, catchy songs, a lively sense of humor and great musicianship. Alas, the evil ex-manager has only reissued this debut album in what many fans consider an inferior edition -- low budget, high-priced, some would say poorly remastered -- and other records remain in limbo as well. It won't last forever, but it is amazing that this great band's best work has largely eluded proper reissue during the entire length of the great digital reissue boom of the last few decades. Still totally worth checking out, though -- every time I hear this album, I am amazed at how good it is and how well it stands the test of time. And how "country" it is!
Moby Grape "Vintage: The Very Best Of Moby Grape" (Sundazed, 1993)


Montezuma's Revenge "First Run" (Prune Records, 1976) (LP)





<! Don't Take It Out on Me, She Does Not Care, Breakin' It, Presidio Hill, Spring Valley Sally, Vegetable Song, She's Raining Now and the Creeks Are Up, Country Star, Nature's Melody, We Gotta Move, Reel to Reel, Nikki, Loney Tune. All selections are published by Breakwind Music >

Montezuma's Revenge "Royal Flush - Live" (Prune Records, 1979)



<! "They called their music bionic bluegrass..." guitarist Jim Soldi went on to perform with Ricky Scaggs and Johnny Cash. "They were based near Spring Valley in Casa de Oro, formed in 1973, and played a mix of genres and styles that defied categorization..." Montezuma's Revenge "Double Density -- Live" CD - NOT the same band >

The Moonlighters "The Moonlighters" (Amherst, 1977)


A "solo" project from roots-rock guitarist Bill Kirchen, a band he started at the tail-end of his tenure with Commander Cody...

The Moonlighters "Rush Hour" (Demon, 1983)



(Produced by Nick Lowe)
A punchy, relentlessly upbeat album with tightly arranged rock-soul grooves straight out of the playbook of producer Nick Lowe, much in the same vein as Rockpile and Nick Lowe's albums, though with a tough American edge that's distinctly Kirchen-esque... Kirchen cuts loose on some gritty guitar riffs on the opening tracks -- the second half of the album gets funkier, with dips into soul and reggae riddims... But there are several songs about cruising and cars as well... It wouldn't be Kirchen-adelic otherwise!


<! 144 x 144 >
The Moonlighters "The Missing Moonlighters: Live/Studio Closet Tapes" (Globe Records, 2008)


Nickie Morrison "Watch Your Mouth" (Charles Morrison Sounds Recording, 1975)
(Produced by Charles Morrison Sounds)
A nice example of the kind of under-the-radar recordings to be found on the peripheries of Nashville, balancing covers of hits by Kris Kristofferson and Joe South with a hefty dose of original material... Singer-organist Nickie Morrison recorded and self-released this vanity pressing, I assume, as a songwriter demo -- there are two originals by him on here, as well as three songs by a guy named Ray Marable, who shared the same publisher. The title track, which he included as the first song on both Side One and Side Two, is a little scary, meant to be a jaunty novelty tune in the style of Jerry Reed or Joe Stampley, about a guy who tells his wife, I love you baby but you better keep your mouth shut when I come home drunk -- clearly Morrison hoped that this would become a hit, but I'm glad it didn't. In contrast, the Marable songs are all pretty nice, your basic soulful, downtempo honkytonk weepers that Morrison sings in a robust, Charlie Rich-ish voice, with able backing from a studio crew that included Charlie McCoy, DJ Fontana and Russ Hicks. (...now you can see why I picked this one up, right?) Although he's not credited as a musician on this album, Marable apparently recorded at least one single under his own name -- Morrison never cracked into the big-time, but he did run a music store, selling pianos in Clarksville, TN for many years after this nice little record came out. Amazing how much talent there is in Tennessee, with guys like this as the guys who didn't make it!
Van Morrison "Tupelo Honey" (Warner Brothers, 1971)


(Produced by Van Morrison & Ted Templeman)
It's funny, but I think that looking back I got a lot of my love of country music from listening to my big sister play this hippie rock album (and others of the same era) over and over and over when I was a kid. Irish mystic rocker Van Morrison left his R&B band, Them, in the late '60s to pursue a solo career, scoring some big hits on American pop radio, including the manic single off this album, "Wild Night," which was one of a handful of his actual Top 40 songs. More alluring, and more durable perhaps, are the songs off the album's second side where he forged a canny, unprecedented mix of American country, rock and Celtic folk and soul. The title track, "Tupelo Honey," is a gorgeous recording, one of my favorite-ever songs, and is followed, perfectly, by the lilting "I Wanna Roo You," and the rest of this immortal, magical album. Morrison's music was a key building block in the growth of "free-form" FM radio in the '70s and, as I realized years later, an entry point into country twang for an untold number of rock fans. Great stuff.


<! Side one 1. "Wild Night" – 3:33 2. "(Straight to Your Heart) Like a Cannonball" – 3:43 3. "Old Old Woodstock" – 4:17 4. "Starting a New Life" – 2:10 5. "You're My Woman" – 6:44 Side two 1. "Tupelo Honey" – 6:54 2. "I Wanna Roo You (Scottish Derivative)" – 3:27 3. "When That Evening Sun Goes Down" – 3:06 4. "Moonshine Whiskey" – 6:48 > <! Astral Weeks (1968) Moondance (1970) His Band and the Street Choir (1970) Saint Dominic's Preview" (1972) >
Mountain Smoke "On Blue Ridge" (Smoke Records, 1975) (LP)

Mountain Smoke "Lettin' It Slip Away" (Smoke, 1976) (LP)


(Produce by Jim Ford & Brad Smith)
An excellent mix of speedy bluegrass and thumpy, imperfect, pedal steel-laced, Jerry Jeff-styled indie-DIY twang... Dunno if this Oklahoma City band recorded anything else, but this record is a nice legacy. The title track is a nice composition by singer-bassist Russ Christopher, joined by other originals by guitarist Hal Clifford (the nostalgic "Mayes County," which I could hear being covered by some Nashville dude of the era...) and mandolinist/fiddler Jimmy Gyles who contributes an ambitious grassing-up of the classical canon in "Mozart Rondo." Of course there are a bunch of cover songs as well, an eclectic set that encompasses songs from Paul Craft, Bill Danoff, Rodney Dillard and Bob Wills, capped off by a swell medley track that eases its way into a nice version of "Fox On The Run." If you're looking for high-test hippie-era twang, these semi-longhaired Okies delivered the goods! (BTW - anyone know if the Jim Ford credited as the album's engineer was the same guy as the '70s West Coast singer-songwriter, or is that just a country music coincidence?)


<! Maria Muldaur >

Geoff Muldaur "The Secret Handshake" (Hightone, 1998)



Great "comeback" album for former Kweskin Jug Band-member and Marin County '60s-survivor/mystery man. With economy and ease, Geoff Muldaur weighs in with a solid, soulful, blues-based album. A few tracks slip into mildly embarrassing hippie boogie blues, but others, such as "Wild Ox Moan" and "Got To Find Blind Melon" approach the sublime. His voice has aged well and his delivery is confident and masterful. Highly recommended!


<! 144 x 144 >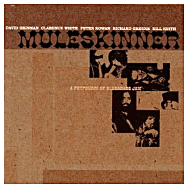 Muleskinner "Muleskinner" (Warner/Sierra, 1973)


For some reason, I've misplaced my beat-up old copy of the Muleskinner LP. As I recall, though, in my senile haze, it's pretty similar to the Old & In The Way album reviewed below... A spirited, but somewhat raggedy acoustic album, recorded by what was meant to be a pickup band for a Bill Monroe gig on a local TV station. Maybe this isn't the most stellar bluegrass you'll ever hear, but it's certainly not the worst. The players were all top-flight traditionalists: David Grisman, Peter Rowan, flatpicker Clarence White, banjoist Bill Keith, and fiddler Richard Greene, who'd once been in Bill Monroe's band along with Peter Rowan. This is worth tracking down, just to check out what these guys were up to at the start of the decade, and also because it has an early example of Grisman working out his vision on a new acoustic music, on his original composition, "Opus 57," which later became a staple of his famed Quintet. (Addendum: hey, it looks like someone finally reissued the Muleskinner album on CD! Thanks to the folks at Runt Records for making this disc available again!)
Muleskinner (David Grisman/Bill Keith/Clarence White/Peter Rowan) "Muleskinner Live" (Sierra, 1974)
I'm not sure what the difference between these two Muleskinner albums is; maybe this "soundtrack" album includes the complete live set or something... Apparently there's a video out, too, which is probably pretty cool. (Probably the best info online about this project comes from the Byrd Watcher website, which talks in great detail about Clarence White's career...)
Muleskinner "Muleskinner Live -- Original Television Soundtrack" (Rural Rhythm, 1998)

Dee Mullins "The Continuing Story" (Plantation, 1969)



(Produced by Shelby Singleton)

Michael Martin Murphey - see artist discography
---
---