<! MP3 05/26/10 > <! outside 00/00/00 > <! pix 00/00/00 > <! icons 04/19/11 > <! states 06/01/16 > <! UPDATES: 01/01/14 - major expansion of section 10/31/14 - added albums from EB research - no reviews 01/15/15 - moved most of the traceable adds - the ones below are kind of sketchy 03/11/15 - more adds - what's left now looks a little iffy 08/15/17 - need to post a Shorty Long page - other albums still mostly iffy > <! TO-DO LIST: - flesh out Live Wire Choir > <! Jake Landers "Singer/Writer" (Old Homestead Records, 1976) (LP) (Produced by Joe M. Wilson, John W. Morris & Jake Landers) - # - bluegrass, from ? - Rual Yarbourough in the band Andy Lane "Andy Lane Country" (Staff Records, 1975-?) (LP) (Produced by Andy Lane, Jerry D. Rivas & Laddie Oleson) - #BP-3171 - guitar instrumentals album? - all songs standards, and '70s hits such as "Delta Dawn," "Satin Sheets," "Green, Green Grass Of Home," "Help Me Make It Through The Night," et. al. - label from Naperville, Illinois - and electronics engineer who grew up in Villa Park, Illinois, Andy Land apparently worked in radio while also making appearances on a local country music TV show. - date nv, but in eb listing Norbie Larson "I'd Rather Be In Colorado" (1983) (LP) (Produced by Jay Angello & Tom Gregor) - includes a bunch of Colorado-themed songs Nick Laseter & Southern Edge "We Can Stick Together" (1972) (LP) - no label(?) - # DRP 7751. Laseter was from Louisiana but the band might have been formed in Alabama. "...Nick Laseter: vocals & lead guitar, Ralph Snyder: piano, Larry Davis: drums, Randy Tomlinson; rhyhtm guitar, Nathan Roberts: bass and Juanita Laseter: backing vocals. It was produced by Charlie Bryant...As for the music, this has more to with Elvis-like Country(Rock) than Southern Rock." Ken Lauber "Contemplation (View)" - considered the first countrypolitan album(??) Don Laughlin "Ballads Of Deadwood South Dakota: Deadwood In 1876" (Kajac) (LP) - Private press from Carlisle, Iowa - no ASIN 02/01/15 LAZARUS - self-titled LP, Bearsville, folk rock, 1971 NEAR MINT MINUS Robin Lee "Robin Lee" (Evergreen Records, 198-?) (LP) (Produced by Johnny Morris) - EV-1001 - gal singer - bc nv J. V. Leigh "A Touch Of Blue" (Omni Records, 197--?) (LP) - #1001 - label name? (nv) - bc nv - country???? Chester Lester "Too Close To Call" (Bob Grady Promotions, 198-?) - #BGR-2001 ~ NR-17939 - from Calhoun, Georgia - originals The Lick Creek Boys "...With the Countryside Band" (LP) (Produced by Joel Kipp & The Lick Creek Boys) - recorded the Musicians Pro Shop, in Burlington, Iowa - a lot of covers of harmony vocal bands such as the Oak Ridge Boys and Statler Brothers - Musicians Pro Shop the "label"? Mark Lindsay "Arizona" (Columbia, xxxx) - the first solo album by rocker Mark Lindsay, of the band Paul Revere & The Raiders - he calls it country, but the title track is pretty darn sunshine pop and lavish Reg Lindsay "Another Country And Western Singalong" (Columbia-??) VAL LINDSEY, 80s CAJUN COUNTRY LP, MODERN DAY CAJUN, CRAZY CAJUN, AUTOGRAPHED Joe Lisi "Sings Country And Western" (Lew Productions, xxxxx) (LP) - old guy David Liska "Startin' All Over Again" (xxxxxx, xxxxx) (LP) - from Glastonbury, Conn. - with Terry Sutton on pedal steel - all songs Liska originals Little Enis "I Kept The Wind And Threw Away The Roses" (Lemco Records, 1974-?) (LP) (Produced by Little Enis & Cecil Jones) - #742 ~ 740925 "Country Bop" - liner notes (facetiously?) say his real name was Carlos Toadvine, and that he had nearly died as a result of his alcoholism - profiled in Playboy in '74 Lodestar "Lodestar" (Flat Records) (LP) B0190TRYWS (Produced by Paul Lemoine, Dave Dixon & Ellis Miller) - #SLP-1001 - with Paul Lemoine, Gary Nolde, Rolf Brochorevink, Jamie Luck and Don Williams - longhaired band from the Pacific Northwest - recorded at the Portland Studios in Vancouver, Washington - late '70s(??) 0r early '80s? Myrna Lorrie & Vic Mullen "It's Countrytime" (MCA-Canada) (LP) (Produced by ____ Bird & Cy True) ...and The Hickorys Lothar "Just For You" (Ripcord Records, xxxx) (LP) LOTHAR SCHULER - #SLP 1050 Dottie Lou "Sings One More Memory" (Oxboro) (LP) James Lowry "His Way" (Tribute Records, 1977) (LP) - #LR-1007 - singing along with his wife, Lorrain - no other credits, no producer, no geo info - originals?? Lucy Ann "Livin' It Country" (Kel Records) (LP) - from CT - #39789 Bill Lyerly Band "Higher Ground" (Red Ash, 1984) mid-80's Country-Folk-Rock takin' off on a smokin' version of Steve Young's "lonesome orn'ry and mean" with 4 (four!) guitar leads - from Tennessee(?) - Lyerly has a bunch of records - are they country?? ====================== IFFY The Dave Lee Sound "Carry On" (Throstle Nest Records, 1975) (LP) - no ASIN 08/03/17 - British country-rock - says it's "Rock'N'Roll Country", but songs are rock oldies ("Chantilly Lace," "Sea Cruise," etc) - other albums seem straight oldies - this might have been a "country" outing The Leeland Four "" (Frisbe Records, 197--?) (LP) (Produced by Roy Ward) A Vegas lounge act with some country stuff in the mix ("American Trilogy," "Let Me Be There") sandwiched with some definitely not country material ("Puka Shells," "Sweet Caroline," etc) - band includes Jet "Pineapple" Kanahi (bass, ukulele), Rick Stock (guitar), Spud Ivens (drums) Lee Hendricksen (accordion, trumpet, guitar) - thery were playing at Jon Ascuaga's Nugget at the time - "fan club" was in Santa Ana, CA Jim Loving "Magnify" (The Music Plant) (LP) - #MP-521 - Oklahoma gospel album, recorded at Benson Sound studios - Rocky Gribble (lead guitar, banjo) Roger Lunn "The Original Talking Blues Man" (Starday) (LP) - probably more of a "real hicks" thing - no ASIN 08/03/17 The Louisiana Hot Sauce Band "The Louisiana Hot Sauce Band" (Spirit Horse Productons, 1982) (LP) B00AS32BT2 (Produced by Steve Jobe & Steve Singleton) - Mike Anderson, Don Jobe, Eddie Readhimer - country? or just bar-band? - no fiddle, steel, mandolin or banjo listed Mark Lang "Texas John Boscoe" (Symposium Records) (LP) B004HB4ZLS - more folk(?) AM: "...Here's a hard-to-find item, a one-off guitar album (with some overdubbed banjo, mandolin and maracas on the title track + two others) recorded circa 1972 at Sound 80 Studios (where Kottke recorded Greenhouse), engineered by Paul Martinson (who engineered "Greenhouse") and released on Symposium Records (the only other known release on Symposium besides Kottke's 'circle 'round the sun LP). It is, perhaps not surprisingly, very reminiscent of Leo Kottke." >
---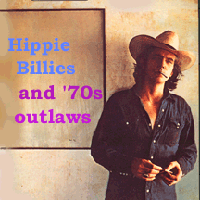 The "twangcore" and "Americana" boom of today owes a large debt to the shaggy twangers and no-hit wonders of yesteryear -- this section looks at the hippiebilly and stoner bands and a few odd, random artists from the 1960s, '70s and early '80s, back before there was anything called "alt-country." This page covers the letter "L"





---
HIPPIEBILLY & NO-HIT WONDERS:
A | B | C | D | E | F | G | H | I | J | K | L | M | N | O | P | Q | R | S | T | U | V | W | X, Y & Z | Comps |

---
About This Section | Thanks | Other Hick Music Styles


---




The Lady And The Outlaw "The Lady And The Outlaw" (Ken Cormier Productions, 1981) (LP)
(Produced by Ken Cormier & Barbara Cormier)
Some folks earn the "outlaw" name the hard way: star-crossed singer Ken Cormier was convicted of armed robbery in 1972 and spent nine years in Florida State Prison, teaching himself guitar as his forty-year sentence unfolded. Upon his parole, Cormier went into audio-video production and cut this album at his own studio, which he opened in Dothan, Alabama. Guitarist Mark Swindell provides most of the musical ooomph, multi-tracked on rhythm, lead and bass, with Chuck Ledford chiming in on keyboards, sax and flute, the latter hinting at the goopier side of this album... Overall, this disc wasn't gonna set the world on fire -- Cormier had a pleasant voice with a plainspoken, Merle Haggard-ish vibe, but the mid-tempo arrangements are pretty sleepy and sound pretty similar from track to track. Still, there's a lot of sincerity in these performances, particularly on prison-oriented songs like "The Lady And The Outlaw" and "Hidie And My Last Day," a death row ballad about a little girl visiting her daddy on the day of his execution. Cormier's other big project in 1981 was filming and marketing live videos of an up-and-coming local band called Wild Country -- which changed its name to Alabama -- then being served a cease-and-desist order by their new record label, RCA, which said it had exclusive rights to the band's image. A lawsuit ensued, and I'm sure the legal tussle with a major-label media giant didn't help the struggling entrepreneur. Anyway, as far as I know this was Cormier's only album, although a couple of years later the studio was still open, and he was working on a feature film called "From Prison To Nashville," based on his life story, with Willie Nelson's daughter Susie to be cast as his wife, Barbara. Dunno if the movie deal panned out, but this album isn't a bad legacy, at least for fans of local DIY twang.


<! - #KCP-001 https://www.discogs.com/The-Lady-And-The-Outlaw-The-Lady-And-The-Outlaw/release/9421981 https://newspaperarchive.com/destin-log-jul-02-1983-p-17/ - Cormier changed his company's name to Dare Productions, Inc. https://law.justia.com/cases/alabama/supreme-court/1983/437-so-2d-476-1.html >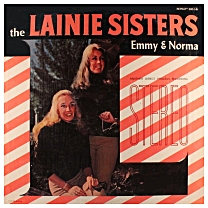 The Lainie Sisters "Emmy And Norma" (Repeat Records) (LP)


(Produced by Noel Boggs)
This was the first -- and I suspect only -- album by the Lainie Sisters, who were apparently protegees of legendary pedal steel player Noel Boggs, who produced and played on this album. The record is notable for its wealth of original material, including six songs written my the Lainies. These include "Just Keep On Hurting Me," "Fool Around," and the provocatively titled "It's No Fun To Love Alone." Along with Boggs, other musicians include Junior Nichols on drums, Red Wooten on bass and Paul Haitt on the (ulp!) "Dulcitron," a short-lived electronic claviola that was used here in place of keyboards or piano. There's no date on this album, but late '60s seems like a good bet, though, possibly as late as 1970-71. Boggs had also recorded at least one other LP for this label, which was based in Long Beach, California.


<! - #300-14 >

The Laketown Buskers "Rolling Along" (Vetco Records, 1981) (LP)


More on the bluegrassy/old-time side of things, the Laketown Buskers were kindred spirits to the eclectic stringband/folkie revival bands of the Twin Cities such as The Sorry Muthas and the whole Prairie Home Companion crew. A long-lived ensemble which was together for much of the '70s and early '80s.


<! also see: The Laketown Buskers "...For ten years the Laketown Buskers have been Chicago's musical equivalent of a country general store, and one of the Midwest's finest old-time, good-time bands." https://www.google.com/search?q="Laketown+Buskers"&ie=utf-8&oe=utf-8#q="Laketown+Buskers"+biography > <! Lakota "Lakota" (JSR Records, 1979) (LP) - #JSR LP 1506 - no ASIN 01/23/17 - country? or just rock? - members of the band later backed country singer Barry Zell on his 1980 album, also on theJSR label PRIVATE LABEL FROM LONG BRANCH , NEW JERSEY - ONLY ABOUT 300 COPIES PRESSED - Songs: LAKOTA (PRELUDE), CLOUDS AND FEATHERS, ORDINARY GUY, WALKIN' IN THE RAIN, SIMPLE WAVE, JESSE FRANK AND CORY, SOMETIMES, MOTHER'S PRETTY SONG, IF I WANTED TO, J.W. CRIER, LAKOTA (EPILOGUE) >
Darwin Lamb "I Have A Dream" (Flying L Records, 1978) (LP)
(Produced by Jay Chevalier & Shelly Ford)
A spunky vanity album recorded by rancher, rodeo rider and businessman Darwin Lamb, who came from a prominent Las Vegas family, a tight-knit clan that was frequently likened to the Kennedys, in that they were so politically connected and intertwined... Among his many pursuits, Darwin Lamb was a well-connected state politician, alongside his brothers, Clark Country Sheriff Ralph Lamb and state senator Floyd Lamb, who was a crony of Governor Paul Laxalt. Darwin Lamb also acted in a handful of late '60s/early '70s films -- westerns and action movies -- and he recorded this croony country record with backing by Charlie Moore and the Western Union Band when he was 46 years old. This is a perky but amateurish album -- I wouldn't say Mr. Lamb was a great stylist, but he was definitely having fun when he cut this disc, and the band was pretty tight. Mainly, this is an interesting footnote to the history of a family that helped shape modern-day Vegas. It's okay as twang, too, though -- fans of Jim Reeves or Tennessee Ernie Ford might dig it.


<! - born in 1932 - no ASIN 06/01/15 - liner notes mention that he was 46 when he recorded this album - recorded in Las Vegas - dad killed in 1939 in a rodeo accident >

Burt Lambert & The Northern Express "Just Arriving" (Canyon Records, 1978) (LP)
(Produced by Todd Stillwell)
First nations/Native American country music by a band from Belcourt, North Dakota. These guys were members of the Turtle Mountain band of the Chippewa nation; while they recorded this album in Kalispell, Montana, the Canyon record label was located in Phoenix, Arizona. The Northern Express band was founded in 1974, although Burt Lambert also recorded more rock-oriented material under the name Hamana.


<! - #C-514 - no ASIN, no DC 08/20/18 >
Tom & Evie Lammon "Our Kind Of Country" (Black Gold, 1971--?) (LP)
(Produced by Paul Martinson, Tom Lammon & Evie Lammon)
An immensely charming album by a husband-wife duo from Aberdeen, South Dakota who were protegees of regional country legend Sherwood Linton. Linton was their manager and writes the liner notes as well, in a style that reflects the bare-bones, low rent, DIY feel of the whole project. Tom Lammon was a rocker in the early 1960s, leading a band in Minnesota called Tom Lammon & The Mystics; by the time he'd met Linton, Lammon had turned to country and tought himself to master the Merle Travis picking style, which is the bedrock of this album. The sound is quite stripped down: it's just him on guitar, her on a thumping electric bass and modest, inobtrusive drumming by Marty Mortenson... Judging from the album cover, the Lammons hoped for a Loretta Lynn/Conway Twitty kind of vibe, although his vocals generally overshadow hers, though not by much. There's nothing flashy or super-glamorous about these recordings, but nothing embarassing either... It's just a very simple, honest, effective portrait of a real-locals DIY country duo, with plenty of fun covers of songs by The Everly Brothers, Doug Kershaw, Charlie Rich, Jerry Reed and Marty Robbins, with a couple of originals written by Tom Lammon: "Train Of Thought" and "Sleepless Nights." Well done!


<! #7141 - no ASIN 02/01/15 - release date is a guess, based on cat# - they were still playing together in 1981 (per news article) >
Lance Romance "The Image I Portray" (Macola, 1980) <! title, label, date correct?? >


(Produced by Lance Romance & Tom Martin)
Founded in 1971, this country/rockabilly group from Enumclaw, Washington was a stalwart of the pre-grunge Pacific Northwest indie scene, sort of Spokane's answer to the Commander Cody Band... They toured regionally, making it down to California a few times, and stayed together until the early '80s. This album includes a bunch of cover songs and possibly(?) a few originals: "Love Letters And Long Distance Calls," "Standing In The Rain."


<! - Gart Thorsen, steel guitar http://pnwbands.com/lance.html http://www.ticketline.co.uk/lance-romance#bio "...The Lance Romance Band first rode out of Enumclaw, Washington in 1971. Originally named Lance Romance and The Three Minute Boogie, the band, with Larry Pigott on bass, J.C. Reick at the keyboards and drummer Keith Parmenter, performed in venues as diverse as The Little Bear in Evergreen, Colorado and Gator McCluskey's at Hauser Lake, Idaho until the death of lead singer J.D. Story in 1974 Lance Romance, as the band was known with lead singer Ron Kincaid, played in such places as The Rainbow in Seattle, Washington, Washboard Willie's in Spokane, Washington and The Palomino in Los Angeles, California and performed with artists such as Asleep At The Wheel, Commander Cody And The Lost Planet Airmen, The Mission Mountain Wood Band, The New Riders Of The Purple Sage and JJ Cale until 1983. In 1998, The Lance Romance Band was born again when lead singer Bobby Englebert joined the original members Pigott, Reick and Parmenter to bring over 100 years of musical experience to the group. >
Merv Landon "The Great Sounds Of Merv Landon" (Blake Records, 197-?)
(Produced by John Cook)
A pleasantly low-rent indie album from Merv Landon, an auto mechanic (and muffler shop owner) from Elmira, New York with a private passion for crooning old-school country. He wasn't a dazzling singer, though his vocals plausibly fall in the range of milquetoasty crooners like Hank Locklin or Hank Snow... Landon traveled down to Nashville to record this album -- sadly, the studio musicians aren't listed, but you can tell they were a talented group, even if their performances lapse into indifference from time to time. The album opens on a slightly Jimmy Buffet-ish note with the song "Caribbean," moving into better-known hits such as "For The Good Times," "Does My Ring Hurt Your Finger," "Me And Bobby McGee" and Marty Robbins' "Devil Woman," and even a few mega-oldies like "Ghost Riders In The Sky" and "Chattanooga Shoe Shine Boy." Nothing earthshaking, just a nice, sincere amateur album from an average guy with a love of plain, old country twang. I dig it. So did Landon's labelmate Con Brewer, who adds complementary liner notes.


<! - #LP-1-124 - no ASIN 03/27/17 - Brewer's own record, LP-1-123, was one of the "beach" carbon-cover albums -- it seems likely that this disc's looking-out-at-the-ocean picture was chosen from the same stock art catalog. >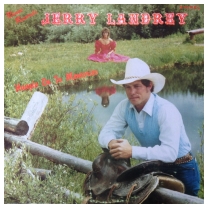 Jerry Landrey "Hangin On To Memories" (Renee Records, 1984)
(Produced by Bud Comte)
An album of all-original material by Jerry Landrey, a native of Buffalo, Wyoming who recorded this disc at a studio in Nebraska. The liner notes mention Landrey winning some regional music awards in 1984, so maybe this came out in '84-'85... More info is always welcome!
Connie Lane "One Nation Under God" (Ripcord, 1976) <!- is this the real year?? >
Another mystery album from the folks at Ripcord. This seems to have been more of a folk/gospel/Southern gospel album, with several songs written by Connie Lane, including the title track, which was also released as a single. Anyone have more info about this album? Maybe where Ms. Lane was from? Was she the same Connie Lane who recorded a few singles for the Dynamic Sound label? Inquiring minds want to know...


<! - songs: "one nation under god, put your hand in the hand, i'm heaven bound, my children's love, one day at a time, i'll keep on travelin' on, if that isn't love, lord what would you do?, try a little kindness, amazing grace" - no ASIN - 01/15/15 - #SLP 1019 - single cat#: 45-113-A - she seems to also have recorded a few singles for the Dynamic Sound label, with Dick Wolfe and his orchestra >

Dixie Lane "This Is Dixie" (Country Artists International, 1969-?) (LP)
(Produced by Jim Foster)
Born and raised in Sanford, Florida, Lorraine M. Gillyard (aka Dixie Lane, 1928-2016) was married to steel guitar player Smokey Gillyard, a local musician who co-founded their band, the Kountry Kut-Ups, which Dixie Lane headlined until Smokey passed away in 1989. They released several singles and at least one LP, which came out around 1969 on the Country Artists International label, in collaboration with "Trooper" Jim Foster, who seems to have been the label's owner. The Gillyards traveled widely, performing in most of the continental United States, as well as several foreign countries; following Mr. Gillyard's passing, Dixie Lane devoted herself to performing gospel music, with a new group dubbed Country Gospel 4U. As far as I know, this was her only full album.


<! - #CALP-1004 - led a band called the Kountry Kut-Ups - liners say she had led the band for ten years - label from Tampa, Florida - "Yesterday's Fool" credited as 1969, per 45c A1 Falling Leaves – Lee Britt A2 Robin Sing A Song – Aundria Sloan, Jim Foster A3 Out With The Boys – A.W. Gillyard, Dixie Lane A4 You're Gonna Scrub The Pot – Dixie Lane, Shirley Eddings A5 Cold Black Water – A.W. Gillyard, Dixie Lane A6 Mom, This Song's For You – A.W. Gillyard, Dixie Lane B1 Where Does Love Go – Della McGuirt, Glenn Ray B2 Tips, Tables and Tears – Jim Foster B3 Yesterday's Fool – Jim Foster B4 Home Lovin' Man – Shirley Eddings B5 Manhunt – Becki Bluefield, Dixie Lane B6 One Step Away – A.W. Gillyard, Dixie Lane >


Jerry Max Lane -- see artist discography



Judi Lane "...Sings Hits Made Famous By The Country Queens" (Alshire, 1970) (LP)


Dunno the whole story behind this one... Alshire was a real label, based in Southern California, but amid all the thousands of 101 Strings albums, they also bankrolled a bunch of soundalike albums, including this one, which covers some contemporary hits along with a handful of originals published by the Chesdel Music company, which was connected to the label. This fairly sleepy set made nary a dent in the charts -- I don't think it was meant to -- but there are some amusing moments when the anonymous LA-scene hippie pickers and idle studio musicians backing her cut loose and get a little funky. The opening track is a chaotic run-through of Jeannie C. Riley's "The Back Side Of Dallas," with overpowering electric guitar riffs that echo the song's gogo-delic origins... This formula is repeated on the album's bluesy closing track, "I'm His Woman," one of two originals credited to Judi Lane. The other tracks are generally much more sedate, matching Lane's own, fairly lackluster performance. Of greater interest, perhaps, are the Chesdel tunes, which provide what spark there is on this album. In addition to Lane's other track, the woeful "What Can I Do To Stop Loving You," there's a tune called "Borrowed Time" which was written by Chris Stevenson, who had previously penned both sides of Lane's previous release, a single from 1968 on a tiny Southern California label. Also under the Chesdel banner is "I'll Hate Myself Tomorrow (For Loving You Tonight)" by Walt Rayburn. Another album highlight is Lane's version of the Sharon Higgins song, "Woman Of The World," which had been a hit for Loretta Lynn in '69. Overall, I suppose this is an okay album, though not great -- there are other cheapo LPs of the same era that are more fun.


<! https://en.wikipedia.org/wiki/Sharon_Higgins https://en.wikipedia.org/wiki/Dave_Miller_(producer) - Chesdel, Somerset founder http://www.cdandlp.com/en/judi-lane/artist/ - Lane had also at least one previous single: "Lover Boy" (c. Chris Stevenson) "Mirror Of My Mind" (c. Chris Stevenson) (Topette Records, 1968) (7") #45-1018 (Produced by Jack Morrie & Gene Davis) - label from Covina, California, subsidiary of Toppa Records Nov 1968 - date per 45cat Chris Stevenson E-Mail: (defunct?) renwah@sonnet.com >
Red Lane "The World Needs A Melody" (RCA, 1971)


(Produced by Ronny Light)
An interesting -- and unusual -- item from the countrypolitan/sunshine country days. I think this was the only full album from Hall Of Fame songwriter Red Lane (nee Hollis Rudolph DeLaughter (1939-2015) who was born in Zona, Louisiana, a small hamlet that was eventually swallowed up by nearby Bogalusa. Lane moved to Nashville in the early 'Sixties, and penned songs recorded by Dottie West, Eddy Arnold and others. He was best known for penning Merle Haggard's hit, "My Own Kind Of Hat" and "Miss Emily's Picture" for John Conlee. Those hits were a long way off from this early album, though: he had more modest success in the late '60s with folks like Waylon Jennings and Dottie West. This disc is kind fun, though, and has a distinctive sound, with an almost folk-scene acoustic feel that probably sounded pretty close to the demos he cut for his own songs (although the tracks have various levels of arrangements and added instruments). Lane's delivery sounds like a mix of early Merle Haggard and old Jerry Reed, not too robust or too gimmicky in either direction, but you can hear the similarities. All the songs are Lane's original work, including a collaboration with Wayne Kemp and two songs co-written with Hank Cochran. It's all pretty good, and surprisingly low-key and un-flowery for the era; the only bum note comes on the novelty song, "The Courtroom," which is a creepy, sexist song about a woman who falsely accuses a preacher of raping her, but the case gets thrown out when it is disclosed that the good Reverend "got so shot up back during the war/that he couldn't even take him a wife," and the naughty girl is duly reprimanded. But I guess that's just a product of its time... Not a song to remember, but not one to worry much about, either. Overall, this is a nice record, and a good document of an artist not well-remembered these days. One footnote: Lane toured and recorded with Haggard in the early '80s, and continued to write hits well into the decade.


<! - nee Hollis Rudolph DeLaughter >
Sara Lane "Texas Songbird" (Clark Country Records) (LP)
(Produced by Little Richie Johnson)
"A personable blonde country singer" from Whitney, Texas, Sara Lane's main claim to fame was appearing on the "Cowboy Weaver" TV show, based in Las Vegas, and touring with some variety shows. She'd made one single before this album, which was largely a showcase for several songwriters signed to Richie Johnson's publishing house. There are three songs credited to Albert Young Eagle, one to Lori Wild and one by Ray Sanders, as well as "Leaving Would Be So Easy," written by Sara Lane herself. The studio crew are all Nashville pros: Johnny Gimble, Lloyd Green, Dave Kirby, Charlie McCoy... that calibre of player.


<! - # C-SLP-1051 - no ASIN 03/14/15 - 1 1979 gig listed in The Waco Citizen - February 16, 1979 >
Tom Lane "Outhouse Daze" (Cabin Trail, 1981) (LP)


(Produced by Rich Lang)
A whole album of potty humor... Twangy tunes about poop and farts and boogers and whatnot, with gems such as "Booger Time Blues," "Dirty Old Man" and "Here's To The Fart." Golly. How could I resist? Well, I guess if you're a fan of Chinga Chavin or Montezuma's Revenge, this might be fun, too.


<! - from Illinois? https://www.musicpage.com/richlang - couldn't find much info 05/30/16 >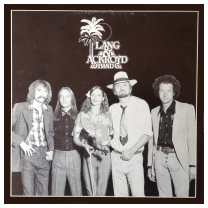 Lang & Ackroyd Band "Lang & Ackroyd Band" (LAB, 1980) (LP)


(Produced by Robert B. Gilgan)
The Canadian duo of Marcy Ackroyd and Jim Lang with an outlawish set that includes Rodney Crowell's "Ain't Livin' Long Like This" and a song that namedrops Waylon & Willie...


<! - no ASIN 03/11/15 >
The Langner Sisters "It's The Country Life For Me" (Studio 5, 1969)
The yodel-delic Langner Sisters was an all-gal vocal group from Minneapolis, Minnesota who were active in the late-1960s/early '70 polka scene, recording several albums including several with bandleader Eddie Blazonczyk... On this record they concentrated on country stuff, with covers of hits such as "Games People Play," "Tippy Toeing," and "Try a Little Kindness," along with a few yodeling tunes... Plus, on this cover they had on some badass, super-cool matching go-go boot outfits... Now, that's country, 'Sixties style!


<! - Goldmine says 1967, but Games People Play was a hit in late '68 - no ASIN 06/07/15 - #S5-9012 It's The Country Life for Me There's Only One for Me Keep Hanging on I Dont Believe You Love Me Anymore Mountain Yodel Try a Little Kindness Games People Play Then I'll Stop going for you Tippy Toeing We Had All the Good Things Going Yodeling Bird Little Arrows >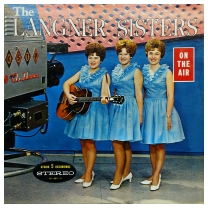 The Langner Sisters "On The Air" (Studio 5)
A mix of pop, polkas, country and yodeling tunes... On the country side of things are versions of "Tennessee Yodel" and "My Shoes Keep Walking Back To You," though this isn't strictly a country record, by any means. The cover art shows them at the TV studios of KSTP, in Saint Paul, Minnesota, which regularly featured polka music throughout the 1960s and '70s.


<! - #90115 - cover >
Sandy Lankford "Sandy's Country" (Total Eclipse, 1974) (LP)


(Produced by Charlie Callelo)
Wow, this is such a weird record. I mean, musically it's pretty pedestrian -- just how "country" it is, is pretty questionable. It's more like early '70s soft-pop/pop vocals lounge singing, more Vikki Carr than Anne Murray. Lots of cover tunes of mellow Top 40 hits like "Oh Happy Day," "For All We Know" and "Look What They've Done To My Song," delivered in perky yet low-key style, backed by a band that has a teeny bit of twang and a tiny dash of disco, very Vegas-y overall. What's most interesting, though, is the story behind it, and the weird vanity label that it's on, apparently a one-off imprint of RCA Records, which adds its Dynaflex logo and general art design, but not their corporate logo to the project. Hmmm. Then there are the liner notes, which describe Ms. Lankford's background as a Texas pageant winner and her being "discovered" singing at a Ford car dealers convention where they were launching a "Miss Ford Country" sales campaign, which she got hired to be the public face of... (Hey, there's even an old press kit for sale on eBay!) Anywayyyy... Well, I'd say as a country record this ain't no great shakes, but as a cultural artifact, it's rather intriguing. Along with all the pop covers there are a couple of original songs, the perky "A Texas Country Girl," and the very-'70s and semi-disco "You Don't Turn Me On Anymore." For some reason, I keep expecting to see Don Draper listed as an executive producer....


<! http://www.sandylankford.com - not the same person, I think http://www.sandylankford.com/about - actually it might be... skpics@swbell.net >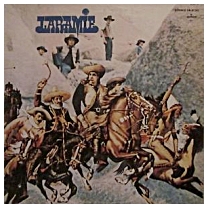 Laramie "Laramie" (Mercury, 1970) (LP)


(Produced by Barry Seidel & Chuck Irwin)
This resolutely un-commercial country-rock outing featured piano work by genre-busting '70s auteur Thomas Jefferson Kaye, as well as three songs written by bluegrasser Doyle Lawson: "West Nebraska Woman," "Cryin' After You" and "Amarillo Goodbye." While Doyle Lawson himself wasn't in the band, his brother Dave plays fiddle and guitar, along with Don Mason on mandolin, John Warnock (bass), Bob Smith (banjo and steel guitar) and drummer Luther Rix. This is a weird and wonderful record, both echoing and anticipating the gleeful post-jugband mayhem of the Holy Modal Rounders/Clamtones contingent, warping hippie-rock bang and unruly rural twang into a hyperactive, anarchic, artsy-fartsy musical tapestry. The most accessible (and durable) tracks may be the novelty-oriented covers of hits such as the Shondells' "Crimson And Clover" and the Rolling Stones' "Ruby Tuesday," which kicks off with a particularly grating old-timey fiddle riffs -- throughout the record, Dave Lawson refuses to soften or sweeten his tone -- it's the ghost of the craggiest Appalachian elders that spurs him on, adding a wild streak that makes this a rather unique "major label" country-rock record. The other original songs, which include Bob Smith's "Wells Fargo Man" and Bob Shotola's "New Evangelical" take this weirdness a few steps further, beyond the obvious novelty-song satires into more genuine explorations of the musical space being forged by the band. It's too bad the group's mastermind, Kaye, didn't do more with the country-rock genre, but for twangcore archeologists, this disc's a doozy.


<! A1 Blue Eyed, Black Haired Woman 2:13 A2 Wells Fargo Man 4:54 A3 Ruby Tuesday 3:13 A4 Farewell First Lady Of The Air (Amelia Earhart's Last Flight) 2:40 A5 New Evangelical 3:21 A6 Hamilton County Breakdown 1:02 B1 West Nebraska Woman 2:54 B2 Cryin' After You 3:13 B3 Crimson And Clover 4:54 B4 Amarillo Goodbye 3:36 B5 We Shall Overcome > <! - 1969--? - Arranged by Barry Siedel & Steve Verroca - Chuck Irwin was the engineer, Siedel credited as producer - producer Barry Siedel previous worked as the arranger on the Taos ST album - album includes three songs by Doyle Lawson: "West Nebraska Woman," "Cryin' After You" and "Amarillo Goodbye." - band includes: Thomas Jefferson Kaye (piano), Dave Lawson (fiddle and guitar), Don Mason (mandolin), John Warnock (bass) Bob Smith (banjo and steel guitar) and drummer Luther Rix, of the Trash Can Band - Bob Shotola from - ? > <! Larry & Loretta "Larry And Loretta" (xxxxx, xxxxx) (LP) - #: E 621 - from Minnesota(?) - title? "Country Cargo" >

Larry & Roy "The Beginning Of Larry And Roy" (Popa Records, 196-?) (LP)
(Produced by Robert Gardiner & Skip Frazee)
Roy Dickerson and Larry Whitt seem to have been Lone Star boys -- their label was from Garland, Texas, a suburb of Dallas. They may have played a few live gigs -- the liner notes were by a guy named Bob Johnson, who's identified as owner of the Club Del Basque, where presumably they performed. Like Larry & Roy, though, Johnson left a pretty light footprint, which is to say there's pretty much no record of any of these guys online. Anyway, they sang country stuff, covers of "Folsom Prison," "Gentle On My Mind," "I Got A Tiger By The Tail," and "Together Again," as well as pop standards such as "Danny Boy" and "Impossible Dream" and "Liberty Valance" and maybe even a few originals(?) "With Pen In Hand," "Smellin' Like A Rose," "My Promise."


<! - #LPM-6801 - private country >

Larry & Terry "Sandlewood" (Summit Studios, 1971) (LP)
(Produced by Tom Drury & Preston Smith)
An exemplary "private press" album, recorded by two longhaired Colorado dudes, Larry Allen and Terry Craig, who are basically just strumming along and singing some of their favorite songs of the time, along with a couple of originals written by Larry Allen. It's easy to imagine their wives and friends listening to them playing in front of the fireplace and saying, "yeah, you should really make a record! why not?" They're not like rock stars or Nick Drake-y dreamers, just a couple of guys who got good enough to sing "Fire And Rain," "Mrs. Robinson" and "You've Got A Friend" and make their buddies smile while the bottle of wine gets lower and lower. This one's maybe more folk-oriented than most of the stuff here, but it's a nice snapshot of what amateur regular-folk songers sounded like back in the 'Seventies. It's the real deal. Besides, they cover "Mr. Bojangles" and "Country Roads," so it's close enough. They're helped out on a few tunes by banjo picker Tom Drury, who I believe did local/regional bluegrass later on... Not sure if either Larry or Terry did much else, musicwise. But this is kind of a sweet album -- especially the Allen originals, like "Love One Another," which is an uber-gooey hippie-dippy greeting card of a folk song, and their ultra-earnest version of "We Believe In Music" (the Mac Davis hit, made plural) in which they give shout-outs to all the folks who helped them make the record. Adorable.


<! - no ASIN 05/30/16 >
Mickey Larson "The Mickey Larson Band" (Deezul Records, 1977-?) (LP)
(Produced by Steph Playter, Mike Richson & John Struthers)
Though sometimes incorrectly identified as from Minnesota, this blues-twang bar-band was actually from Eau Claire, Wisconsin (the record label was in Minnesota, but the band were 100% pure cheeseheads...) The record features liner notes from another local musician Will Jennings, also from Eau Claire, who praises Larson as having the new best band in town. Piano player Mickey Larson (1947-2004) was a prolific and prodigious musician, playing in numerous rock, blues and country bands, leading his own group and supporting national acts on tour through the Midwest. As a teen he co-founded the Great Lakes rock band Tongue, which morphed into the Mother Truckers, and gradually became known primarily as a blues musician. An avid motorcyclist, Larson moved to California not long after recording this album, where he worked for Harley-Davidson for several years before returing to Wisconsin. As far as I know, this was his only album recorded under his own name.


<! - year? - #DZ-7701 - no ASIN 03/05/16 - John Struthers- engineer >

Last Fair Deal "Whole New Ride" (Ordeal Records, 1979) (LP)
(Produced by Paul Howard, Doug Kupper & Phil Zimmerman)
A string-swing/retro band from Connecticut... The album's repertoire all original material, except for one track...


<! - NO ASIN 09/14/15 >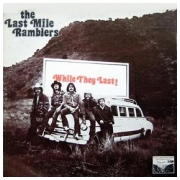 The Last Mile Ramblers "While They Last!" (Blue Canyon, 1974) (LP)


Based in Albuquerque, NM, the Last Mile Ramblers were stalwarts of the Southwestern roots-revival scene; founded in 1970, they recorded two albums in the '70s and stayed together in various formations over the next three decades. Like a lot of these regional roadhouse bands, the Ramblers were both local legends and a waystation for talented musicians: the band's founder Steve Keith eventually got a gig with "Classical Gas" guitarist Mason Williams, and went on to work with a number of country and roots artists... At one point alt-country guitar star Junior Brown was in the band (and is said to be on this album...) This was their first album, and one of the earliest self-released records in the 1970s hippie/desert country scene.


<! Bourque said most former members have day jobs now, including himself, though he still leads a group called George Bullfrog and the Turquoise Trailers. Steve Keith also has some solo self-released stuff >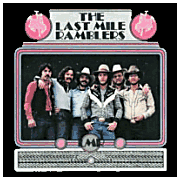 The Last Mile Ramblers "LMR" (Windswept Records, 1979) (LP)


(Produced by Baird Banner & George Bullfrog)
A nice, simple swing/western-swing revival set, with a bit of straight country twang and blues as well. Lead singer George Bourque was probably teasing himself with his stage name of "George Bullfrog," but despite his modest vocal talents, he projects calm self-assurance and an affection for the material that give this album a pleasant warmth. Some nice steel playing as well, by a guy named Jon Potrykus... Also notable is the credit for "Lisa Gilkyson" listed as singing harmony vocals on a couple of tracks... Doubtless this was future Americana-folkie star Eliza Gilkyson, who was a desert denizen at the time. (Anyone know for sure?) Anyway, this is a nice, unassuming album, maybe with more dents and wrinkles than modern-day listeners are used to hearing, but a fine example of disco-era indie-country DIY.


<! "Lisa Gilkyson" listed as singing harmony vocals on a couple of tracks - >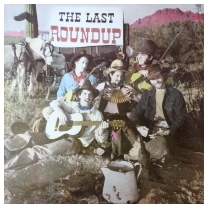 The Last Roundup "The Last Roundup" (Blue Saguaro Records, 1985) (LP)
(Produced by Milton Spalding)
This was quite possibly the literal last-gasp of the 1970s Southwestern country-rock sound, and in all honesty was kind of a terrible record... This band from Tucson, Arizona wore a variety of cowboy hats, bandanas and leather vests, but despite the country iconography, they tilted in a soft-rock direction a bit more than towards twang. Some of the songs are interesting, but their vocals are often iffy and the arrangements are a little cheesy. I dunno. It just didn't do much for me, although they were obviously adorable, earnest locals... The best moments come (briefly) when they let multi-instrumentalist Tim O'Connor off the leash to dash off some fiddle and banjo licks -- he's also one of the band's better lead singers, in contrast to frontmen Earl Jackson and Dennis Theobald, who both have the same odd, plainspoken "gawrsh, heck" Arizona accent as other, earlier bands like Chuck Wagon & The Wheels, but the material here just isn't as strong. Alas.


<! - no ASIN 01/07/16 >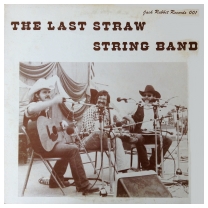 Last Straw String Band "Last Straw String Band" (Jack Rabbit Records, 1977-?) (LP)


(Produced by Jeff Calloway)
Old-timey music by a nice, twangy longhair trio from Moorpark, California, a suburb located just north of Los Angeles, in the nearby Simi Valley. The Last Straw String Band was formed in 1973 and went through a series of lineups before this particular threesome headed into the studio. Banjo plunker Andy Denes joins multi-instrumentalists Randy Rich and Charlie Seeman on a relaxed, good-natured set of tunes, played in a fairly round-toned style that may or may not be pleasing to old-timey uber-traditionalists... I liked it, though, and found it easily accessible and fun. Dunno if any of these guys went on to work in other old-timey or bluegrass bands, but either way, this album is certainly a nice legacy.


<! - they thank Mark Simos in the liner notes - no date on album, but photo credit shows them playing at the KPFK Folk Festival, which was held on September 24, 1976 >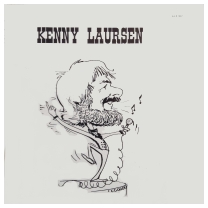 Kenny Laursen "Kenny Laursen" (KayJay, 1973) (LP)


(Produced by Kenny Laursen & Earle Weatherwax)
Singer-comedian Kenny Laursen may have originally been from Southern California, where he is said to have played on Cliffie Stone's Home Town Jamboree show, and at various SoCal venues in the 1960s. He spent the '70s working steady gigs in Reno and Las Vegas, as well as in Texas and California, before eventually settling in Vegas in the early '90s to run his own audio-visual production studio. I think this was his first record: on later albums, Laursen subsumed himself to a sort of goofy, county fair/lounge lizard persona, but this early outing was his bid as an early '70s singer-songwriter/sunshine pop auteur. He does a couple of cover tunes -- of Jerry Jeff Walker's "Mr. Bojangles" and Jerry Reed's "When You're Hot, You're Hot" -- but the rest of the record is original material, including seven songs written by Laursen, one by Marcia Barnum (a backup singer in his band) and a version of Gene Rockwell Gant's comedic number, "I Got The Funny Feelin' That You Really Wouldn't Care If I Went Home," which is an album highlight. This album wobbles between wannabee '70s pop anthems ("Sunshine") and comedic material reminiscent of the '60s commerical scene, with Laursen seeming aiming at being kind of a low-rent version of Dick Feller. This is less country-oriented than some of his other albums, but shows again the diversity of influences in his act. Underwhelming, perhaps, but still an honest portrait of a way-under-the-radar working musician.


<! #KJLP-1007 this album is mostly original material - seven songs out of ten credited to Kenny Laursen -- date comes from a signed, dated autograph on a cover: "7-19-73" >
Kenny Laursen "The Wildest Show In Dallas" (KayJay, 1978) (LP) <! guessing at the year >
(Produced by Mike Sandell)
A funky, low-rent live set from singer Kenny Laursen, a true veteran performer who cut his teeth singing on late '50s shows like "Home Town Jamboree" and backing Cliffie Stone on the radio... Laursen also carved out a niche as a regional entertainer, as documented on this and other, similar self-released records. These are real, authentic documents of average-sounding locals entertainers -- he does oldies, corny jokes, a big Buddy Holly medley, covers of crap hits like "The Gambler," and hints at more rugged stuff, like Ed Bruce's "Texas When I Die." It's not great, but it's real... Not the kind of record I'd really want to listen to more than once, but if you want to hear what county fair country singers really sounded like in the late '70s, this guy's that guy.
Kenny Laursen "Songs That Were Popular When I Was In High School" (KayJay) (LP)

Kenny Laursen "One Of America's Greatest Entertainers" (KayJay) (LP)


Recorded live at the Reuben E. Lee in Newport Beach California... (The Reuben E. Lee was a faux riverboat restaurant/music venue, built in dock and decommissioned in 2007 after four decades of various businesses coming and going... Guess they had room for Texas country boys at one point, too...)
Kenny Laursen "Live!!!" (KayJay) (LP)

Lavada "Lavada" (ATV-Pye Records, 1976) (LP)


(Produced by Peter K. Siegel)
This is a weird record, one of those "only in the Seventies" kinda things, and definitely not for everyone... Lavada June Roberts was an Okie from Avoka, Oklahoma who headed out West and created her own oddball cabaret act, which she performed first in Hollywood, and later in New York City, where she was working when she cut this album. It's sometimes tagged as a "country" record, and while she carries some of her native twang with her in her voice, and has Nashville studio pro Weldon Myrick playing pedal steel on a few tracks, mostly this is a wild, fairly torturous set, with Lavada swooping and screeching atop her own equally unruly piano playing, singing rambling, half-spoken stream-of-consciousness song-poems, more akin to performance art than country-rock. Some of the more overtly twangy tunes -- "Grin And Bear It," "Neighbors," "Dream On Little Country Girl" -- share some of the same hick-oriented artsy-fartsy feel as Terry Allen and Jo Harvey Allen's work, and may merit recognition from twangfans. (Although to her credit, Lavada staked the territory out first...) Honestly? It's hard to imagine many people who would want to listen to this album for fun, country fans in particular, but as an artifact of nutty 'Seventies experimentalism, it's a doozy.


<! - #12126 - was the song "I'm Coming Out" an LGBT anthem? Later in life, Lavada June got into abstract painting: https://lavadajune.com/about/ - possibly the same as gal who made a gospel album with Gene Triesch(??) B000CAGZQQ >

Doug LaValley & Jean Marie "Wheeling Jamboree" (ARC Music, 1963-?) (LP)



<! - #A-604 - no ASIN 04/16/17 - also recorded a bunch of singles, including some duets with singer Jean Marie Don't Make Me Laugh; Pretty Little Miss; Looking For A Place; Everybody's Doing It; Lonely Street; Please Believe Me; How Reckless Can You Be; My Baby's Gone; Silver Threads And Golden Needles; Swing Wide Your Gate Of Love; Just A Closer Walk With Thee; After The Boy Gets The Girl >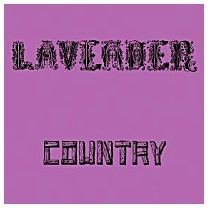 Lavender Country "Lavender Country" (Gay Community Social Services Of Seattle, 1973)



A groundbreaking album on the conceptual level, this may be less satisfying to many country music fans... Four years after the Stonewall riots, Seattle's Patrick Haggerty dreamt up the satirical contours of the world's first openly gay country record and made it a reality, singing tunes like "Back In The Closet Again" to a simplistic roots-music backing -- plinky piano, rough-sawed fiddle, a dash of pedal steel. The instrumental virtuosity isn't there, but the passion and political conviction is there - a gay liberation landmark, and another piece of the '70s countercultural mosaic.


<! Rare, original 1973 U.S. album. Landmark and truly jawdropping Private Press Alt Country-Folk-Outsider Music album, historic for being the first openly gay country LP ever released and now in the permanent archives of the Country Music Hall of Fame. Only 1,000 copies of this were pressed and very few survive now. Musical vibe is early 1970's lonesome Austin-sounding Alt Country-Folk w/ eerie high-pitched vocals courtesy of singer/songwriter Patrick Haggerty ... imagine Jimmie Dale Gilmore & The Flatlanders doing truly deranged songs like "Cryin' These Cocksucking Tears" (!!) and "Back In The Closet Again": "It's sure a bummer being Gay/When I'm Back in the Closet Again/The Revolution started outright/Black Panthers were leading the fight/The Lords were the left flank/The women drove a Sherman tank." Or this, from "Georgie Pie": "Convince yourself my kiss was an illusion/Control yourself with misery and confusion/Let your mother's ghost browbeat you/Let the goblins in to greet you/With their musty lust in the closets of seclusion." Must be heard to be believed, and surely one of the strangest, most intimate/personal and most otherworldly LP's I've come across in years ... Would definitely appeal to Acid Archives-DIY-Private Press fans. Two songs veer into haunting downer Folk-Psych, "To A Woman," with female vocals credited to Eve (who also plays violin and acoustic guitar throughout) and "Georgie Pie," both very good. >

Gene LaVerne "Country Music -- Past And Present" (Natural Sound, 1974) (LP)
(Produced by Lou Casella)
A Minnesota native, singer Gene LaVerne (1924-2004) was a vaudeville performer in the late 1930s, working with a partner named Harry Burke with whom he toured throughout the South and Midwest. LaVerne started a radio career in New England, but wound up serving in the military when WWII broke out -- he returned to New England after the war, working in radio again and as part of a country music revue show at the Lone Star Ranch, located in Reeds Ferry, New Hampshire, where he worked for several decades. This early '70s album has a mailing address in Maynard, Mass and is mostly an oldies set -- country and old-timey standards, along with two songs credited to Gene LaVerne, "Love Me," and the title track, "Country Music -- Past And Present."


<! - #NSS-2002 - no ASIN 02/28/16 - address in Maynard, Mass. - lead guitar by Dusty Burnell >

Gene LaVerne "Something Old, Something New" (Natural Sound, 1975) (LP)
(Produced by Lou Casella)
This disc features a ton of public domain oldies, along with a cover of "Green, Green Grass Of Home," and a tune by Ronnie Cormier, "Shine On Sunshine," which seems to have been original to this album. Among the many testimonials on the back cover -- by George Jones, Mel Tillis, et. al. -- is one by George Chatfield of radio station WFGL/WFMP-FM, in Fitchburg, MA, indicating that Gene LaVerne was working there as on-air talent at the time. He's backed by New England locals, including Dusty Burnell on dobro, Cathy Cass (piano), Al Eyles (steel guitar), Curly King (fiddle), Charlie Patterson (rhythm guitar) and Sal Perry on bass; several of these musicians were also regulars at the Lone Star Ranch venue, in New Hampshire.


<! - #NSS-2023 - no ASIN 02/28/16 - address in Maynard, Mass. - Dusty Burnell was in John Perry's band, circa 1972 - Al Eyles was in the Dwight Davis band, also in the Sundowners, in the 1950s: http://www.sentinelandenterprise.com/rss/ci_19028770 - liner notes have Mel Tillis on MGM, so it's at least before 1976/77 - copyright site indicates 1975: https://archive.org/stream/catalogofcopyrig32914libr/catalogofcopyrig32914libr_djvu.txt > <! GEORGE LAW - country?? George Law "George Law" (Bongwater Records, xxxxx) (LP) - lively self-produced Southern rock, with plenty of twang, though hardly "country" - #BONG-003 - no ASIN 04/11/15 1. Tomorrow's Always Today 2. Montgomery Town 3. Yellow Leaf Creek 4. Martha's Song 5. Ridge Song 6. Southern Fried Rock N Roll 7. Clouded Mind 8. Madison 9. Don't Feel I've Got To Ride 10. Shine Sunshine >
The Lawmen "Live At Taylor's" (Cartay, 1971--?) (LP)
The Lawmen were actual police officers from Denver, Colorado who initally did the singing thing as a side gig in the late 1960s, and eventually were successful enough that they quit their days jobs and starting patrolling the nightclub and country fair circuits instead. Their steadiest work was at a place in Denver called Taylor's Supper Club; they also recorded several singles and LPs for Cartay Records, a label that was run by Taylor's owner, Sammy O'Toole. Years later, one of the band's original members, Bo Cottrell, was honored as one of President Bush's "thousand point of light," for his many years of charitable work. This album was recorded live at Taylor's (hence the title) and features a hefty dose of Cottrell's comedic patter, which includes a gag about telling a (supposed) cop-hater in the audience, "That's alright... next time you need help, call a hippie!" Plenty of exuberance, corny humor, and galloping renditions of pop, folk and country classics. A fun, rough-hewn set that gives a strong sense of what their live act was like... Also worth noting, the album doesn't include track separations, so each side is just one long track...at the start of Side One, Cotrell mentions that they were recording the concert on videotape, so I suppose it's possible video of this performance also exists... anyone know for sure?


<! - #5431 - Cottrell introduces each bandmember individually, though I didn't write it down... Below is a Lawmen complete press kit from the mid 1970's" https://www.taps.org/uploadedFiles/TAPS_FRIENDS/PDFS/The-Lawmen-Bio.pdf >

The Lawmen "Special Delivery" (Turnkey Records) (LP)



<! - #7558 - bc nv - S1 - includes "Bad Bad Leroy Brown," "Please Come To Boston," "Tumblin' Tumbleweeds" >

The Lawmen "Live At Leavenworth" (Viking Records, 1977) (LP)
(Produced by Bill Kennerley & Wade R. Williams)



<! - #L-7760 >

The Lawmen "Cops And A Cajun" (Cartay Records) (LP)





<! - liner notes by Sammy Taylor, refer to "Taylor's" - a bar(?) restaurant(?) that the band played in - also refers to "Bayou country" but doesn't say where - no label, date or locale on liner notes - three "ex-law officers" >
Rusty Lawrence "Salute To San Antonio" (Walk On Water Records, 1983) (LP)
(Produced by Rusty Lawrence & Brian Carr)
Let's rope ourselves another stray from Texas... I'm not sure what most of these songs have to do with San Antonio -- "San Antonio Rose," sure... but "For The Good Times"? "Green Green Grass Of Home"? "He'll Have To Go"? Well, whatever. Looks like he was having fun. It's an all-local band, with one dude, Paul McLaughlin, filling in on keyboards, guitar, bass and drums, and a couple of other guys playing on a tune or two. Rusty Lawrence apparently had a gig at a place called Carlos Kelly's, a now-defunct steakhouse that was a San Antonio landmark, and he contributes one original song, "No Daddy Lads."


<! - no ASIN, 08/23/16 >
Tony Lawson "Tony Lawson Band" (Page One Studios, 1981) (LP)



<! - no ASIN, 01/07/15 http://bluegrasstoday.com/tony-lawson-to-bristol-country-music-museum/ same guy--? http://nodepression.com/article/tony-lawson-and-birth-country-music-museum >

George Lawton "Just Plain Folk" (Muscoy Records) (LP)

George Lawton "Long Into The Night" (Muscoy Records, 1980) (LP)


(Produced by George Lawton & Terry Dwyer)
All original material from a folkie songwriter from San Bernadino, California, including "I Like Cowboy Boots" and "Mary Ann's Muscoy Inn," an homage to the bar where Lawton played live. The tiny town of Muscoy -- just north of San Berdoo -- was a hotbed of folkie musicmaking, the same scene that nurtured Jim Ringer and Mary McCaslin... Lawton also worked with country longhair Robb Strandlund, another SoCal favorite.


<! http://iecn.com/archives/archive/WEB2013/7:4:13%20Web%20Pages/IECN8.pdf >

Jimmy Lawton "I'm Country" (Killroy Records, 1974) (LP)
(Produced by Bobbejaan Schoepen & Jimmy Lawton)
Multi-instrumentalist Jimmy Lawton (aka Jimmy Degraw, 1936-2017) was born in Oklahoma and raised in West Texas, moving out to Santa Monica, California in the early 1960s, where he found work playing local clubs as well as gigs up in the Las Vegas hotels. This album came out of an invitation by Belgian impressario Bobbejaan Schoepen (1925-2010) who booked Lawton to play at his Bobbejaanland amusement park in 1973. The set list has several originals, notably three tunes co-written by Lawton and Schoepen, two by Lawton, and Schoepen's "Banjo Man, as well as some classic country covers. Lawton is backed by several European country pickers, including gal singer-fiddler Jacqueline Rabitsky and Claude Rabitski on a number of unlikely instruments (trumpet, saxophone, flugelhorn and trombone...) Apparently, the arrangement worked pretty well, as Jimmy Lawton stayed in Europe for years, remaining country-picker-in-residence at Bobbejaanland through the remainder of the 'Seventies and 'Eighties.


<! - #KR-8119 - no ASIN 06/21/18 https://en.wikipedia.org/wiki/Bobbejaan_Schoepen >
Jim Lay "Long Walk To Arkansas" (Quest International, 1977-?) (LP)
(Produced by Bill Hammett)



<! - no ASIN - 01/15/15, 03/30/17 - zero info about this guy online - 37 year-old from Heber Springs, Arkansas - emailed possible artist website - though this Jim Lay passed away in 2010 http://www.jimlaymusic.com - #770601 - 1973(?) (per dsc) 1 Long Walk To Arkansas 2 Work It All Out In My Mind 3 Wandering Man 4 Sad Song Blues 5 Silence Born Of Love 6 Tiny Crystal Tears 7 Cleburne County Ball 8 Ain't No Feeling Like Lonely 9 Jo Ann 10 Would You Share A Dream With Me >

Rodney Lay "Silent Partners" (Sun, 1981) (LP)



A modest success as a solo artist, singer Rodney Lay was a teenager rocker in the late '50s and early '60s, going out on the road on package tours with rockabilly stars such as Jerry Lee Lewis and Wanda Jackson, before returning to the Midwest to work as a radio DJ in Coffeyville, Kansas. As with many first-generation rockers, Lay drifted towards country music and scored a few hits as a songwriter, composing tunes that were recorded by the likes of Waylon Jennings, Bob Luman and Hank Thompson in the late-1960s... He was also a protegee of Roy Clark, becoming the bandleader for Clark's touring group (which doubled as Lay's own band, the Wild West, and backed Clark on several albums...) Lay also worked as a cast member of the '80s edition of Hee Haw TV show, again, under Roy Clark's wings.
Rodney Lay "Heartbreak" (MCA/Churchill, 1982) (LP)


(Produced by Nereco & Joe Bob Barnhill)
This album includes several songs that grazed the Top 100, such as "Happy Country Birthday Darling," "You Could Have Heard A Heart Break" and his highest-charting single, "I Wish I Had A Job To Shove," which peaked at #45, a plaintive answer to Johnny Paycheck's old '78 hit. Lay was an okay singer, with some performances better than others... Musically, this was a bit of a throwback, a relatively rootsy, honkytonk-ish set of good old weepers and novelty songs that sounded a bit like early Moe Bandy, even as the synthy side of '80s country was beginning to pick up steam. The record includes a duet with Roy Clark on "I'm A Hog For You." Not a great album, but it's certainly worth a spin.


<! http://koti.mbnet.fi/wdd/rodneylay.htm "...Additional info: The original 1960 personnel of Rodney & the Blazers were Rodney Lay, Sr.:vcl/bs, Don Downing:pno/vcl, Pete Williams:gtr, Bob Scott:sax, and Bob York:dms (Lay and York had performed together already since 1957 in a group called The Offbeats). The future Blazers members included Chan Romero, Gene Bongiorni, Sam Beck, Skip Knape, Dennis Winton, and a female vocalist Mary Taylor. The group also toured with Jerry Lee Lewis in the early 1960's and with Wanda Jackson in 1964-1966. 1966-72 Lay worked as DJ on station KGGF Coffeyville, Kansas, and in the early 1970's he signed with Blue Book and Capitol Records, then with Sun International, Churchville and Evergreen Records - also enjoying a few Billboard country&western single chart hits during this period. In 1975-1976 Lay and The Wild West toured with Freddy Fender before becoming a part of Roy Clark's Hee Haw entourage in 1980. Lay continued as Roy Clark's bandleader and bass player until the show's final year 1992." > <! Rodney Lay & The Wild West "Desert Rock" (Sun Records, xxxxx) (LP) (Produced by Shelby Singleton, Jr.) - #SUN-1015 - all western songs, like "Cool Water," "Home On The Range" and "Back In The Saddle Again" >
The Lazy B Wranglers "Sing Songs Of The Old West" (Lazy B Ranch) (LP)





<! The Golden West Wranglers "The Golden West Wranglers " (Golden West Records, xxxxx) (LP) B00J2FPPPY - an earlier version of the Lazy B Wranglers? >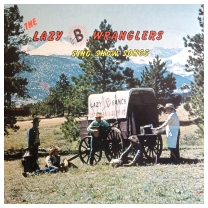 The Lazy B Wranglers "...Sing Show Songs" (Lazy B Ranch, 1976) (LP)
(Produced by Don Tittle & Dick McGrew)
Not to be confused with the Flying W Wranglers, this (other) Colorado dude-ranch band was from the Lazy B layout, in Estes Park. They issued several souvenir albums of their own, including this mid-'70s offering, which is a pretty solid set of classic Western tunes in the Sons Of The Pioneers style. This edition of the band includes Lynn and Steve Campbell, Jeff Chandler, Jim Dunham, Tom Justin and Everett Stiger. There are a few tracks where they get campy or comedic -- all part of the show -- though on the straight-up performances, they nail it. Not terribly original or innovative, but if you like cowboy music, these guys were good.


<! - no ASIN - 12/15/15 >
The Lazy B Wranglers "Colorado" (Lazy B Ranch, 1978) (LP)


Heartfelt latter-day cowboy vocals... Maybe these guys weren't the greatest group ever, but they were awfully sincere and authentic! This album includes at least two originals, "(I Loved It) When The Cowboys All Would Sing," written and sung by bandmember Jeff Chandler, and "Buckskin And Blanket Days," written by Lynn Campbell.


<! #LP-1978 - another original written by Lynn Campbell >
The Lazy B Wranglers "They All Rode Up The Draw" (Lazy B Ranch 1980) (LP)





<! "...featuring Tom Justin, Tim McKenzie, Jim Hobbs, Dale Morris. Private label pressing. Songs of the old and new West. They played at Gand Ole Opry, Louisina Hayrdie and even for President Carter. Tracks: Timber Trail, Colorado Trail, Ridin' Down the Canyon, Sally Goodin'; Streets of Laredo; Blue Spanish Eyes; Tumbleweeds; They All Rode up the Draw; REd River Valley; One More Ride; Whoopie Tie; Mystery of his Way." - Tim McKenzie, Jim Hobbs, Dale Morris, Tom Justis (who also wrote the title track) >

Curtis Leach "Indescribable" (Longhorn Records, 1964) (LP)
(Produced by Billy Gray)
It really looked like things were going Curtis Leach's way in the early 'Sixties... He wasn't the strongest singer -- he had one of those plaintive, plainspoken voices that were more common in the hillbilly era -- but as a songwriter he was making some traction with stars like Bill Anderson covering his material, and the folks at Longhorn Records backed him for a full-length LP. Sadly, the Oklahoma songwriter was stabbed in the leg during a home invasion the following year, and died while still in his thirties. This proved to be his only album, but it's a fine example of unreconstructed red dirt twang.


<! - #LP-003 - no ASIN 06/13/16 - born in Catoosa, Oklahoma in 1928 - died in 1965 as a result of a stab wound - pitched as a songwriter - all songs on here written or co-written by Leach http://www.hillbilly-music.com/artists/story/index.php?id=16416 >

Leather Thongs "Super Hits" (Music Trends Records, 1973) (LP)


One of several anonymous "bands" on the super-ultra dodgy, el-cheapo Music Trends label, which specialized in knockoff cover versions of popular hits. There's no info about the musicians involved, the album's producers, or if "Leather Thongs" existed anywhere outside of the studio. Kinky name, though, right?


<! - #MTS-4105 - cheapo label - >

Jody Leavins "Alligator Man" (Ho-Daddy Records, 1985) (LP)
(Produced by Julian Tharpe & Roland Thompson)
Maybe more of a swamp-pop thing, this was an LP recorded by Alex "Jody" Leavins (1927-2000) a nightclub owner from Panama City, Florida with connections to the regional rock and soul scene. The title track, "Alligator Man," is a callback to a single Leavins recorded in 1967 that included a version of the song (originally written by country star Jimmy C. Newman) with a B-side, "Why Have I No Daddy," that is also reprised on this album. Apparently the steel guitar on this album, by Julian Tharpe, is phenomenal; also backing Mr. Leavins is guitarist John Rainey Atkins, who worked with Roy Orbison, and played the hook line on his hit, "Pretty Woman." In the early 1970s, Mr. Leavins owned a Panama City nightclub called the Playhouse, though he seems to have had ongoing legal troubles throughout the decade, including a tax evasion case that earned him a prison sentence in '72. His son, Jimmy Leavins (1946-2016) was a successful professional musicians who played drums for Aretha Franklin, Ricky Nelson, Johnny Paycheck, Hank Williams, Jr., and others, before starting his own group, the Lower Alabama Band, retiring after a heart attack at a show where they opened for Willie Nelson.


<! - # (nv) "...ALEX 'JODY' LEAVINS JR. Mr. Alex "Jody" Leavins Jr., age 73, of 2426 Davids Road, Vernon, Fla., formerly of Panama City, died on Sunday, July 30, at his home, where he resided with his son-in-law, Mark McCoy and granddaughter, Haley Jean McCoy. "Jody," known as "The Alligator Man," was a musician with the Jody Leavins Band at the Playhouse Lounge for many years. He is survived by his son, Jimmy Leavins..." >

Don LeBeaux "A Part Of Me" (Comstock Records, 1982) (LP)
(Produced by Patty Parker, John Williamson & Tom Laney)
This one's a little bit of a mystery disc: the Comstock label (and presumably Mr. LeBeaux?) was from Shawnee, Kansas, on the outskirts of Kansas City. However, he went to Nashville to record this album, with studio pros like Tony Migliore on piano, and both Hal Rugg and Sonny Garrish playing steel guitar. But other than that, the guy is a complete mystery. Anyone out there have any clues?


<! - #COM-982 - no ASIN 09/06/16 - engineered by John Williamson & Tom Laney - "Produced by" Patty Parker - "Don LeBeaux" later moved to Idaho(???) (04/06/17 search yielded little info...) >
Lenny LeBlanc "Hound Dog Man" (Atlantic/Big Tree, 1976) (LP)


(Produced by Pete Carr)
A soft-rock album with deep Muscle Shoals roots... Songwriter Lenny LeBlanc was in a highschool band with guitarist Pete Carr, who later recruited him to join the Alabama roots-soul scene, where he sang backup for a number of star artists before breaking out as a solo performer with this debut disc. The album opens with "Desert Cowboy," a nice, breezy country-rock song in the Firefall/Michael Martin Murphey style. From there, though, he dives straight into the '70s soft-rock sound, with only traces of twang here and there. Fans of '70s AOR will find this a rewarding record -- twangfans maybe a little less so -- with a rich mix of largely original material. Notable is LeBlanc's version of "Sharing The Night Together," which became a Top Ten hit for Dr. Hook two years later... I've seen soul singer Arthur Alexander credited as the first person to record this song (also in '76...) but I wonder if LeBlanc didn't actually record it first: "Sharing The Night" composer Eddie Struzick co-wrote a couple of other songs with LeBlanc on this album, and sings harmony throughout. Anyway, this is an earlier version than the one you know, and has a nice mellow feel. The title track was an homage to Elvis-era oldies rock; oddly enough, Atlantic changed the album name to Lenny LeBlanc, presumably to downplay the rural-sounding original title, and sell LeBlanc as more of a pop artist. Which makes sense: there's some twang on here, but not a lot.
LeBlanc & Carr "Midnight Light" (Atlantic/Big Tree, 1978) (LP)


Bigger pop success was found with this duo album, where the song "Falling" cracked into the Top 15, a significant soft-pop single of the disco era that stands up there with harmony-laden hits from folks like the Little River Band, et. al. Can you say "guilty pleasure"? Sure you can. Anyway, after surviving the '70s, LeBlanc got religion and started a new career as a contemporary Christian artist, though he'd had decent success on the Pop charts before that change...


<! Ledbetter Family /The Singing Ledbetters - Wichita, Kansas gospel group http://gospelmusicpost.blogspot.com/2010/04/in-concert-original-singing-ledbetter.html http://www.dannyledbetterfamily.org/ http://flashbak.com/polyester-prayers-gospel-family-album-covers-of-the-seventies-2391/ - snarky site, one of many The Singing Ledbetters "Stroll Over Heaven" (Family Circle Records, 1965-?) (LP) - #LP 1001 The Singing Ledbetters "I'll Tell It Everywhere I Go" (Family Circle Records, 19--?) (LP) - #FCS-1004 The Singing Ledbetters "God's Not Dead" (Family Circle Records, 19--?) (LP) - #FCS-1006 The Singing Ledbetters "Ready To Go" (Family Circle Records, 19--?) (LP) - #FCS-1007 The Singing Ledbetters "Believe: He's Coming Again" (Family Circle Records, 19--?) (LP) - #FCS-1009 The Singing Ledbetters "Born To Sing" (Family Circle Records, 19--?) (LP) - #FCS-1013 The Singing Ledbetters "Mother's Prayer" (Family Circle Records, 19--?) (LP) - #FCS-1008 The Singing Ledbetters "xxxxxxxxxxxxxxxxx" (Family Circle Records, 19--?) (LP) The Singing Ledbetters "xxxxxxxxxxxxxxxxx" (Family Circle Records, 19--?) (LP) The Singing Ledbetters "xxxxxxxxxxxxxxxxx" (Family Circle Records, 19--?) (LP) >
The Billy Ledbetter Show "Just Us" (1979-?) (LP)


(Produced by Richard Pond)
This was a Vegas lounge band, though they definitely had a lot of country in their act. Their repertoire included oldies like "Choo Choo Ch-Boogie," "Heartaches By The Number" and the Mills Brothers chestnut, "Till Then," as well as newer tunes from the '70s, like Dr. Hook's "Couldn't You Try" and the Statler Brothers' "I'll Go To My Grave Loving You." The latest songs on the album are the Oak Ridge Boys hit, "Come On In" and "New Orleans Lady" by Le Roux, which both came out in 1978, most likely dating this album to around 1979... though that's really just an educated guess. Oh, plus the hair.


<! - no date, no label >

Lee & Larry "Thinking About You" (CSR Records, 1983) (LP)
(Produced by Larry Piekos & Steve Schwartz)
A fairly slick-looking set of country-lounge material, an all-originals set with all songs written by Larry Piekos and Lee Piekos, with steel guitar by Pete Adams. The group was from Lee, Massachusetts, in the western end of the state, near Albany. Not a lot of info about these guys: the Piekos brothers(?) were still doing local gigs in '85, but that's about as far as I've gotten tracking them down...


<! - no ASIN 08/03/15 >
Albert Lee "Hiding" (A&M, 1979)


This British guitar whiz kid made his mark in the late 1970s replacing James Burton as lead guitarist in the Emmylou Harris band. A lot of his work in the Hot Band was a straight copy of Burton's style, but he also had a flashy note-clustering technique which was distinctively his own. This album, though it hasn't aged well, is still one of my favorites from the era -- all the key players from the Emmylou/Happy Sack scene are on here, and Brian Ahearn's elaborate, multitracked production carries over from her albums. In retrospect, it's overly florid and a bit goofy, but Lee recognized his own silliness, and the hyperactive twang of "Country Boy," for example, has more than just a little nudge-nudge, wink-wink to it. Really fun if you can hang with the slick production.


<! 144 x 144 >
Betty Lee & The Country Squires "Moods Of The Country Squires And Betty Lee" (Moon Records) (LP)
(Produced by Bob Richison)
There sure have been a lot of bands called the Country Squires... These one was from Minneapolis, Minnesota, although they recorded in Nashville with session player Al Udeen on steel guitar. Bandleader Bob Richison wrote and arranged all their material, also playing keyboards and cordovox, while lead singer Betty Lee provided a little oomph in the front line... This was a curious group, something of a throwback to the eclectic world of 1940s radio and club acts -- Ms. Lee's vocals had a smooth, sultry ballads style reminiscent of old-school pop vocalists like Peggy Lee, while the guys generally handled more comedic material, such as the topical "Panty Hose," in which drummer Pudge Likes laments the popularity of newfangled pantyhose -- he prefers to ogle women wearing nylons or socks -- or "Burnett County Fair," where they make fun of their own "fame" and the kind of gigs that local bands headline, and "Put It Where The Sun Don't Shine." which is kind of self-explanatory. There are also a couple of gospel songs, including "Friendship" and "Brotherhood," which has an uber-sincere vibe that tilts it into the unintentionally hilarious. All in all, a fun country record, and unlike most that you'll hear.


<! <! SONGS: The death of love -- Brotherhood -- * funny Warm country song -- ** Burnett County Fair -- Point of no return -- Slippery strings -- Can't get my mind off of you -- Pantyhose -- ** novelty Tell me you care -- Put it where the sun don't shine -- * Friendship. - no ASIN 07/01/15 - engineers only identified as "Leslie and Moe" Performer(s): Lee Larsen, guitar, vocals, fiddle ; Bob Richison, keyboards/cordovox ; Pudge Likes, drums) ; with Betty Lee, vocals ; and with assisting musicians, including >

Birdie Lee & Al 'Porky' Witherow "Duo Dynamite" (Artic Records, 1974) (LP)


(Produced by Loryn Atwell)
Originally from West Virginia, "Miss Birdie Lee" was living in upstate New York when she joined singer Al Witherow's group, the Country Mystery, learning to play bass in order to fill an open slot in the band. On this album they mostly sang duets in a kind of old-school style reminiscent of country duos like Carl Butler & Pearl or the Mosbys, and less like the slicker-sounding stars of the day, such as Conway and Loretta. The band included Lee's husband Dallas Eugene on drums, bassist Roger Ray, fiddler June Eikard ("Canada's Lady Of The Fiddle"!), pianist Wayne Sexton, Dee Woodmore on lead guitar and Buddy Gregory playing pedal steel. The musical backing is also a little rough around the edges, in a way that I find appealing -- there was genuine twang in here, as well as a degree of amateurism that's kind of cool, particularly given the direction country was headed in at the time... Definitely worth a spin!


<! http://www.birdieleemusic.com http://www.hillbilly-music.com/artists/story/index.php?id=14939 (1935-2004) obit: Citrus County Chronicle; Crystal River, FL; May 16, 2004; "Voice called home: Alfred "Porky" Witherow" Al 'Porky' Witherow "Are You Satisfied" (Cherylaine Records) (LP) - #CLPS5001 >

Birdie Lee "Comin' Atcha" (Artic, 1974) (LP)


On her first solo album, Ms. Lee mostly sang cover songs, but she had a nice rural sound, a little rough around the edges in a way that was refreshing for the countrypolitan era... She's got kind of an early-Loretta/Brenda Lee vibe and, despite obvious debts to numerous bigger stars, she has her own distinctive sound. As on the other album recorded around the same time, there's a nice twangy feel to these tracks... If you'd like to hear alternate versions of big hits by '70s stars such as Barbara Mandrell, Tammy Wynette and Barbara Fairchild, you might get a kick out of this disc.


<! http://www.birdieleemusic.com http://birdieleemusic.com/album/78525/comin-atcha (with samples) - recorded in Tennessee LP- "Duo-Dynamite" Single- "Don't Close the Door" (written by Birdie in 1973) Single- "Baby's Blue Eyes" Birdie Lee "In Focus" (CD) Birdie Lee "Just Me" (CD) subsequent bands: While in Richmond, VA in 1976 she was a member of the Donna Meade Band ~~ Birdie joined up with the all girl group called "The Nashville Kitty Kats" in 1977 ~~ in Fort Myers in 1977 as a member of a another well known all girl road group out of Nashville called, "Barbara Allen & Lady Luck" ~~ in Fort Myers, she formed a local band called the "Blue Ribbon Band." ~~ In 1979 Birdie was the bass player and female singer for Sam Thompson, of Lebelle, FL ~~ she moved back to New York in 1979 and joined a band from Barker, NY called "CT Plus". etc. >

Bobbie Lee & Nashville South "Live At Country Music, USA" (LaMancha Records) (LP)
(Produced by Norm Titcomb)
Gosh, I didn't know Fort Lauderdale was considered "Nashville South..." And... isn't Nashville in the South to begin with? I'm confused here. Anyway, loveable locals from Florida... and another mystery band for us to track down info on!


<! - no ASIN 08/15/15 "This Florida band packed their album with original tunes, about half of them written by bandleader Bobbie Lee, and an equal amount by bassist Doyle Pardon..." ...actually, looking closer, it seems like they just credited the singers as if they were songwriters - typos >
Miss Bobbie Lee & The Rhythm Boys "Countrie Gold" (Carlson International, 1962) (LP)


I have absolutely no idea why they insisted on spelling it "countrie," but this obscuro private pressing LP certainly has its charms. Wendy Maye Hummel (aka Bobbie Lee) was a middle-aged gal from rural New York state who was born in West Stockton, and recorded this album in Kingston, NY. According to the liner notes, she was apparently encouraged to record this album by her husband and daughter and "the many thousands of fans" who made up her "sellout audiences." Lee sings like Kitty Wells -- with the same rural snap, although actually not as grating as Wells -- and though both she and the modest backing band have a fairly low energy level, it's real country music, and nice to hear a true amateur singing her heart out. The songs are probably all cover tunes, leaning heavily on hits by Kitty Wells, Hank Williams and Lefty Frizzell, although the last track, "I'm Walking In," might have been an original. There are no credits on the album for composers, backing musicians, or even the release date... I'm guessing the early 1960s, though a 1976 newspaper article (that repeats some the liner notes verbatim) says it was "brand new" in '76, but also mentions a promo record from 1962. I'm betting it really came out in '62 but was being passed off as new a decade later. Anyway, let's hear it for New York... Ms. Lee, who in the 'Seventies ran a nursing home for severely disabled adults, clearly wasn't really a player in the industry, but she did record a charming souvenir album, and probably got a lot of joy out of singing.


<! Carol Lee (Cooper) - Wilma Lee's daughter; head of the Carol Lee Singers >

Chubby Lee "Chubby Lee" (Two Rainbows Productions, 1974-?) (LP)
(Produced by Chubby Lee & David Kealey)
Houston local Donald C. Brorsen took on the outlaw country persona of "Chubby Lee" in the 1970s, playing gigs at roughneck bars and the like. I'm not sure if this album was ever really released, although a test pressing was made in (I think) 1974, when Lee was working with a group called the Western Electrik Band. Side One was recorded in the studio at Soundmasters in Houston, while Side Two is a live set recorded at a restaurant nightclub called Steak & Ale, in San Jacinto, Texas. Among the pickers was session pro Randy Cornor, as well as co-producer David Kealey, who both play lead guitar and/or rhythm on various tracks. The steel player was Robbie Springfield, while Lee plays bass. The set includes some covers, stuff like Ed Bruce's "When I Die," David Allan Coe's "Would You Be My Lady," and Buddy Holly's "Oh Boy." A couple of songs are credited to J. D. Meister, while Brorsen contributes his own "Friends Before Lovers" which is part of the studio set. As the liner notes make plain, he led a pretty wild life back in the day, and eventually married a barmaid named Lois who was pretty wild herself. In classic Texas style, they crashed and burned, with Chubby Lee eventually confronting his substance abuse problems, and in 1984 they got religion and turned away from the party life, towards gospel music and service to others. The Brorsens joined the Family Church of Houston and led services there, though back when this album was made they were still burning those candles at both ends.


<! - LP-500 (test pressing) ~ LH-19574 - he wrote an autobiography: 1609576322 https://www.reverbnation.com/chubbyleebrorsen "...C. L. Brorsen a.k.a. Chubby Lee Has been in the Music/entertainment business for 47 years (Ouch) Still actively writing and performing his own material as well as, together with his wife Lois, leading worship for Family Church of Houston. He has covered many genre in his musical career before centering his music on gospel in 1984. Since that time he has ventured into country/gospel, contemporary Christian, and even Gospel/Bluegrass. At present he is working on a series of "Battle Songs" having recently survived cancer (four different times). He likens these songs to Psalms, as they are a part of his battle strategy and are extremely personal in nature. His catalog contains some of this wide range of styles and will include these "new" pieces as they finish." >

Chubby Lee "...And Wild Country" (Wild Country Records, 197--?) (LP)
(Produced by Chubby Lee)



<! - #LP-101 ~ LH-11243 - no ASIN 02/11/15 "lounge rocker from Texas" covers of "Shaft," "Honky Tonk Women" label - Wild Country? or Lee Productions? - WC on inner label - Shaft theme = 1971 - Houston, Texas address > <! David Lee "David Lee" (DLeeCo, 197--?) (LP) - not country - sixteen-year old piano/organ player doing a variety of styles, including a couple of solo Paul McCartney covers - played at the Organ Grinder restaurant, in Portland, Oregon >
Dottie Lee & The Nite Lites "...Present Roy Country" (Stacka Records, 1972-?) (LP)
A live show recorded at Roy Rodeo Hall, in Roy, Washington, featuring singer Dottie Lee and her band, which included her husband, steel guitar player Larry DeRocher, and their son Dennis DeRocher, who played bass. It's an honest portrait of a working country band -- they weren't awesome or super-original, but they were honest and sincere. She had kind of a homespun, old-school Kitty Wells-ish sound, while the pedal steel work is actually quite nice, particularly on his version of Lloyd Green's showcase instrumental, "Greenblue." No year was given in the liner notes, but judging from the cover songs -- stuff like "Joy To The World," "Kiss An Angel Good Morning" and "Help Me Make It Through The Night" -- it was clearly an early '70s outing, probably from 1972 or '73 at the latest. The DeRochers also performed together as the NorWesterners, recording at least one album under that name, on the Ripcord label.


<! - no ASIN 07/03/15 - no info online >
Eddie Lee & Country Friends "Making Friends" (Hillside Records, 197-?) (LP)
(Produced by Eddie Balaam)



<! - # HIL-LP-1011 - no ASIN 01/22/18 - all covers (I think) - from Ipswich, Suffolk - Eddie Lee sings and plays harmonica - not sure if there's any fiddle or steel, no banjo listed, no mandolin - good song selection, though > <! IFFY - FRANKIE LEE (MORTON) Frankie Lee "Heaven Far Away" (Music City Workshop Records, 1975) (LP) B00Q5263J4 (Produced by Mike Figlio) - #: MCW 7402 - all original material - musicians not listed - looks pretty iffy!! aka Frankie Lee Morton >

Garry Lee & Showdown "Wanted: Loaded, Loose And Rowdy" (Damon, 1981) (LP)


I haven't heard this version, but you can also hear the original on the first Showdown album, Welcome To The Rodeo.


<! Damon 1007 >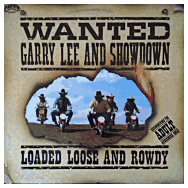 Garry Lee & Showdown "Wanted: Loaded, Loose And Rowdy" (Damon, 1981) (LP)


(Produced by Garry McDonall & Garry Lee)
Originally a covers band from Canada, Showdown scored a big hit with "The Rodeo Song," a cuss-filled novelty song that was banned from airplay, but made plenty of waves and was recorded several times, by Showdown and numerous other artists... Gaye Delorme's hilariously profane novelty number is written from the perspective of a very pissed off, road-ragey rural driver, and is sort of an obscene take-off on the Hank Snow style of country rapping. When "The Rodeo Song" became an underground classic, the runaway success of the single apparently allowed the dudes in Showdown to go back into the studio and beef up their sound, taking on a more electrified (and mildly disco-y) tone... They also billed singer Garry Lee as the group's star performer. Although they sound more professional and musically accomplished than on their first album, they also sound less rootsy and a lot less fun. They also decided to make crudeness their "thing," giving this album full of songs about one-night stands, girls losing their virginity and saying "no" when they really mean yes, along with plenty of thinly-veiled sexual metaphors, and an unfortunate Alvin And The Chipmunks-style remake of "The Rodeo Song" that features the squeaky-voiced "Canadian Beavers" singing a version that's way less fun that the original. Oh, well. I suppose this was funny at the time, but it doesn't hold up very well. Worth noting: some of the electric guitar twang-banging is courtesy of Redd Volkaert, who had recently moved to Alberta from British Columbia, and would join Merle Haggard's band nearly two decades later. As far as I can tell, this must have been one of his first recorded sessions, in case anyone out there is keeping track...
Garry Lee & Showdown "The Rodeo Song: The Original Hit" (Damon, 1982)



Having hit a goldmine with "The Rodeo Song," Showdown doubled down, re-recorded the single and a bunch of others, including the equally bleepable "Awwwwww," and few other rough and risque country novelty numbers. Personally, I find the remakes a little too slick, but maybe subtlety isn't really the point here. Anyhoo, if you want to raise a few eyebrows, here are a bunch of twangtunes with lots of naughty words in them.


<! - CD version 1994 >

Georgie Lee "Georgie Lee Sings" (Canasee Records) (LP)
(Produced by Bob Wood & Bernie Vaughn)
A businessman from the Washington, DC area, Georgie Lee went to Nashville to cut this album of pop oldies and country covers with a studio band that included Sonny Garrish on steel guitar and Dave Mathes on rhythm guitar. A few tunes might have been originals, such as "Tomorrow Night" or "All Night Worker," but mostly it's standards such as "Memphis," "Crazy" and "My Elusive Dreams." The album art is the same recycled "stage lights" graphics as on numerous LPs on the Cathay label, though the liner notes credit this as being on a Nashville label.


<! - no ASIN 10/10/15 - one of "those" records with Cathay artwork, but credited to a Nashville label >

Jackie Lee Four "The Death Of Tanker 585" (Vintage Records, 1975) (LP)
(Produced by Art Snider) (?)
This is an odd album, at least in terms of its provenance, more than its content.... Originally released in Canada, this "custom" album may have been part of a tax scam, particularly since it was re-released in the US a couple of years later under a different name (by "The Dave Burns Four") on a different label. The original version includes two tracks that weren't included on the reissue, "Wipeout" and "The Ice Man," though the real fire is on novelty numbers such as "Put All Your Faith In The Pill" and "Canadian Alcoholic," as well as the title track, "The Death Of Tanker 585," which is a trucking song from Canada. Not a lot of info out there about this one, though: anybody have insights about these sessions and who was really on them?


<! - no ASIN 01/19/17 - #SCV-146 - Canadian Country - an album of trucker songs - recorded at Sound Canada studios Death of tanker 585 (c. Harvey Roy Upson) Rags to riches Put all you faith in the all You'll always hurt the one you love Canadian alcoholic She's my queen Wipeout The ice man Together again For you the lights are bright The warriors song (c. Harvey Roy Upson) Grampa tell a story SEEMS TO BE THE SAME ALBUM AS THE DAVE BURNS FOUR OF THE SAME TITLE >

James Lee "Country Goes To Town" (Mid-Columbia Records, 1976) (LP)
Salem, Oregon country picker James Lee worked lounges in Canada and the pacific Northwest though he'd only been playing professionally for a couple of years when he cut this album at the Ripcord Studios in Vancouver, WA. It's about half cover songs, ranging from a Hank Williams oldie to pop-soul standards such as "Spanish Harlem." Lee is credited with writing one song, "Lovin' Life And Livin' Free," while there are also three originals by Andre Martel, who was signed to the J. J. Gold publishing company. (Not sure if that's the same J. J. Gold as the California country singer who recorded his own album a few years later...)


<! - no ASIN 09/27/15 - no producer info on back or on label - musicians thanked are Jess Ruggles, Daiv Cooper, Randy Rush - doesn't say who played what >

Jeanette Lee "I Can't See You Through My Tears" (Wild Rose Recorders, 1977--?) (LP)
(Produced by Paul Myers, Laurence Pugh & Robert R. Ward)
I could not for the life of me track down any info on when this album was made or about Jeanette Lee's career... Alas! A rootsy singer well-versed in country tradition, Ms. Lee was a very appealing neotrad artist, years ahead of her time... She sounds a bit like Iris Dement, or various modern-day twang-gals, with an imperfect voice but plenty of heart... She has a very modern vibe, and it's easy to imagine her flourishing during the Americana boom of the 1990s, decades after this disc came out. Recording her album in Bonnyville, Alberta Canada, Lee covers some first-rate material from Nashville, including two Dolly Parton songs ("Coat Of Many Colors," "Jolene") as well as Bill Anderson's "Tiny Blue Transistor Radio" and "I'll Get Over You," which was a mega-hit for Crystal Gayle in 1976. She also covers "Testing 1-2-3," an early '70s chart-topper for fellow Canadian Joyce Seamone. Better still, the 20-year old Lee adds four songs of her own to the country canon, "I Don't Believe My Heart Could Stand Another You," "I'll Say Goodbye To You Today," "This Time," and the title track, "I Can't See You Through My Tears." Nice stuff... pleasantly twangy, with sparse arrangements but plenty of country soul.


<! Jeanette Lee "I Can't See You Through My Tears" (Wild Rose Recorders) (sic) (LP) - no ASIN 07/24/16 - some originals by Ms. Lee, pub by Robert R. Ward Music-CAPAC - Jeanette Lee 20 years old when this album was made - Joyce Seamone "Testing 1 2 3" - also recorded by Donna Darlene? > <! Laura Lee & The Western Playboys "Queen Of Western Swing" (19-?) (LP) >
The Melvin Lee Band "A Cowboy's Dream" (Melvin Lee Band Productions, 1983) (LP)


(Produced by Melvin Lee, Albert Lyon & Mark Lyon)
Also known as Melvin Lee East, this guy grew up in LA, but settled down in Humboldt County, kicking around Arcata and Eureka for many years. In addition to this album, he also contributed a track to the compilation album HUMBOLDT COUNTY COUNTRY, which was sponsored by the local United Way. Other than that I'm not sure if he has other records. (It seems likely he was in some 'Sixties SoCal garage bands, as folks he went to high school with remember his bands playing gigs in '65 and thereabouts...) This album was recorded down in Huntington Beach, and is full of original material, including a song called "Humboldt County Woman." The musicians include Northern California's Greg Liesz on pedal steel, as well as Dale Roberts on some tunes. Anyone with info about this band? I'm all ears!


<! - no ASIN 07/30/16 - no label name visible - "Melvin Lee Band Productions" (?) >
Millie Lee & The Leeways "The Bottle And The Microphone" (Applause, 1981) (LP)
(Produced by Jeff Galey)
An album by a middle-aged, regular-folks gal from central Illinois... Millie Lee started her career as a child performer, singing on the Cumberland Country Barn Dance, though she'd put music on the back burner a few times to take care of family matters. Her son, Loren Lindsay, plays drums and co-wrote the title track with his brother Ted. Millie Lee wrote one song as well, "Burning Teardrops," which starts Side Two, while the other songs are mostly covers. I'm guessing at the label -- the back cover says this was recorded at the Applause studios in Mattoon, IL, but there's not much other info. She also seems to have recorded a few singles in the 1960s (or '70s?) for various indie labels. Also in the band are lead guitar Gus Pedido, steel player Jim Curry, and Don Pierce on bass.


<! - from central Illinois (?) - no ASIN 01/07/15 - Loren Lindsay (drums) >
Overton Lee "I'll Always Remember Your Name" (Overton Lee Records, 1982--?)


A mega-indie album by a guy from Southern California... I couldn't find the exact date this album came out on, but Overton Lee is mentioned in a couple of issues of Billboard in 1982, as having started the "Boggy Mountain Depot" and/or "OL Records" labels in Santa Fe Springs, CA. He produced and released an album by Gene Davis at that time, and I'm guessing this one came out in '82 as well.


<! - ultra-indie album art - unable to find any info 10/14 White Roses, May You Never Be Alone, Angels of Love, Trying to Fortet the Thing I've Done, Golden Touch, As Long as There's Love For Me, Te-quiero Mucho Mi Amor, Beautiful Lady, I'll Always Remember Your Name, Country Girl You Mean Nothing to Me, I Won't Stay and Be Mistreated, Philadelphia Lawyer 1982 Billboard has a "Boggy Mountain Depot" company, in Santa Fe Springs, CA listed as having been started by Overton Lee ~~ different issue in 1982 mentions an OL Records putting out the Gene Davis album, "Lovin' And Hurtin'," with Overton as the label head - Beautiful Lady" single produced by Michael Mino, at JEL studio in Newport Beach >

Rebel Lee "Love Games" (Deucalion Records, 1984) (LP)
(Produced by Glenn Rieuf & Chip Young)



<! - #DR-100 - recorded in Nashville, some vocal tracks recorded in Dallas, Texas - With David Briggs, Pete Wade, Chip Young, et al - Dennis Wilson and Judy Rodman singing backup - no ASIN 04/04/15 >

Robert Lee "Escapade" (Home Records, 1979) (LP)


(Produced by Ben Keith & Robert Lee)
Dunno what the story was on this country-rocker from Georgia, but he sure had some high-powered friends... Roots music superpicker Ben Keith produced the album and co-wrote some of the songs, backed by a roster of studio musicians that included Jody Payne and Mickey Raphael from Willie Nelson's band, Muscle Shoals keyboardist Spooner Oldham, Flying Burrito brother Chris Ethridge on bass, Mylon LeFevre, and even bluesman Paul Butterfield (credited on "telephone"), to name a few. Lee mixes rock'n'twang with a folkie sensibility, placing Woody Guthrie's "Deportee" alongside his own "Burrows And Burlap Sacks" (an homage to Latin American drug smugglers... I think he meant "burros") This album was partly recorded in Georgia, and partly at the Bearsville studios in upstate New York, but certainly wherever he was hanging his hat, this guy seems to have been at the center of roots-music Americana, circa '79.


<! - >

Sandy Lee "...And The Country Velvets" (IGL Records, 1974) (LP)
(Produced by Denny Kintzi)
This Southern Minnesota band started around 1972 when the Mock Brothers, of Mankato, met gal singer Sandy Lee from nearby Sleepy Eye, Minnesota and her husband, bassist Leon "Red" Zarn, and invited them to form a band with them. This disc includes contemporary hits like "Rose Garden," "Let Me Be There," and the Band's "The Night They Drove Old Dixie Down" as well as some pop songs ("The Morning After" and the Carpenter's "Yesterday Once More") and a few country evergreens such as "Bowling Green" and "Rocky Top." The Velvets played regionally and on a few out-of-state tours for about ten years, breaking up in the early '80s.


<! - #4062-2 - no ASIN 02/26/18 - Sandy Lee (b. 1948, Sleepy Eye, Minnesota), Duane Mock (lead guitar, Mankato), Leon "Red" Zarn (bass, Sleepy Eye), Howard Mock (rhythm guitar, comedy), Ted Halter (drums, piano, Mankato) http://www.mankatofreepress.com/news/lifestyles/kent-sandra-lee-the-velvets-getting-the-band-back-together/article_d8887bd8-0536-5ffd-882d-fcf9808e28ae.html http://www.mankatofreepress.com/news/lifestyles/haven-t-lost-a-step-sandra-lee-the-velvets-play/article_823792e0-0af9-5a03-80dd-32e69f7e586b.html - band broke up(?) in 1983(?) - formed in 1972, grew out of the Mock family band http://www.sandraleeandthevelvets.com >

Sandra Lee & The Velvets "Live!!!" (Studio 80, 1975) (LP)
(Produced by Scott Rivard)
They tweaked their name(s) a little bit, but the basic concept remained the same... This is the same band, with Ms. Lee taking more of a backseat role, singing lead on about half the tracks, while lead guitarist Duane Mock, his brother Howard, and a couple other members of the band stepped up to the mic on the other songs. Although they got local pedal steel whiz Cal Hand to sit in with they, they kinda toned down the country vibe, adding a Beatles song, a girl-group tune ("Mister Postman," which the Beatles also covered), Chuck Berry's "Promised Land" and a sprawling rock-oldies medley towards the end of the album. They still dug true twang, though, digging into Dave Dudley's "Six Days On The Road" and the George Jones oldie, "She Thinks I Still Care," gender-flipped to accomodate a gal singer in an enduringly hetero-normative decade... According to the all-too-honest liner notes, "portions of" this album were recorded live at the Kato Ballroom, in Mankato, on April 11, 1975... Search me if anyone knows where the rest of the record comes from!


<! - #S80-1062-4267S-A/B - no ASIN 02/26/18 - no label name, but this was made by Studio 80 Duane Mock became an insurance agent >

Sandra Lee & The Velvets "Piece Of Cake" (198-?) (LP)
Apparently, this album was recorded in honor of the band's tenth anniversary... Not totally sure when it came out, but it was at least early 'Eighties, since they cover Hank DeVito's "Queen Of Hearts," which was a hit for Juice Newton in 1981... Anyone have more info on this one?


<! - #E-991 >
Scooter Lee "A Louisiana Lady" (1979-?) (LP)
(Produced by Porter Wagoner)
Born in New Orleans, Scooter Lee (nee Nancy Lee Gilhaus) was originally a teenage child star, singing twangy R&B for producer Allan Toussaint until she shifted towards straight country and country-pop. After decades plugging away on the road -- including hundreds of county fair shows, where she was sponsored by Reynolds Tobacco -- Lee landed a contract with Sony Records. She became a steady figure in the early 1990's line-dance scene and continued to perform well into the 2010's, also filming numerous instructional line-dancing videos. This was apparently her first album, recorded with an all-star, usual-suspects Nashville crew, folks like Weldon Myrick and Hargus Robbins. Notably, it includes original material such as Lee's own "10,000 Miles" a song about her older brother who was stationed in Vietnam when she was a kid... Apparently her father also died there, in 1970. And, already, there's a strong dancey streak in her work, with a few tracks that had a disco feel, presaging her career as a line-dance popularizer and dancing instructor.


<! - born in 1957 - no label(?) - #SO-16380 - no ASIN 08/22/16 - protegee of Porter Wagoner(???) >
Smokey Lee & The Prison Band "Made Parole, Will Travel!" (I & E, 1979) (LP)


According to the liner notes, Smokey Lee was a Korean War veteran who had trouble adjusting to civilian life, and ran afoul of the law so many times that he eventually wound up in McAlester, Oklahoma's "Big Mac" state penitentiary from 1968-1979. While at Big Mac, he led the Outlaws band, and even recorded an album with them while behind bars. After he made parole, he released another album, though apparently he recorded it with some other ex-cons -- the repertoire covers a lot of prison-related country and folk standards -- "I Fought The Law," "I Got Stripes," "Folsom Prison Blues," etc. Not sure how things went for Lee after this...


<! - Nevada native >
Terry Lee "I Love You So Much It Hurts" (Crown Records, 1966-?) (LP)





<! - #CST-5518 >
Tommy Lee "...Sings The Country Greats" (Starr Records, 1969) (LP)
Born in Missouri back in 1938, guitarist Tommy Lee moved around a lot as a kid, living throughout the South as his parents moved from town to town. As soon as he graduated high school, Lee set out on the road, touring with various bands, although he eventually settled down in New Jersey in 1962, finding work for various musical gear and guitar manufacturers, while playing gigs regionally. On this album, he covers a bunch of '60s-era country hits, stuff like "Break My Mind," "Detroit City," "Memphis," "Under Your Spell Again," and a few croonier tunes from the likes of Jack Greene and Jim Reeves. The jacket has a return address in Cedar Grove, NJ, and Tommy Lee gets a shout-out from local deejay Lee Arnold, the music director for country station WJRZ, 970-AM in Newark, who contributed the liner notes.


<! - #1002 - no ASIN 08/22/16 - b.1938 - date per liner notes which say Lee was 31 when he made this album - same guy who did the "music minus one" albums? >
Toni Lee "A Little Bit O' Country" (Corey Records, 1974) (LP)


(Produced by Dallas Corey)
This was the first (and possibly only?) LP released on the short-lived label started by Nashville music publisher/songwriter Dallas Corey, who was best known for his patriotic album, The History Of The American Revolution, which he recorded for Chart Records before deciding to set out on his own entrepreneurial career. I think it's safe to assume this record was primarily meant to function as a songwriter's demo album, and not a chartbuster. Toni Lee, who came from Phoenix, Arizona, was a syrupy, tempo-challenged singer who seems to have had a hard time locating a backbeat -- she's okay if you're into the slow, old-school "Nashville Sound" ballad style, but this was definitely pretty out of place in the perky early '70s country scene. The unidentified backup musicians are mostly just going through the motions, which is fine, since I think the emphasis is really on the songs, and trying to get them recorded by an established artist. Dallas Corey wrote two of the tunes -- "The Day That Our Love Came Back Home Again" and "Dry The Tears From Mommy's Eyes" (a divorce ballad written from the point of view of mother asking her kid to comfort her, probably the album highlight...) There's one song by Bill Irwin, "The Top Of The World, along with material from Billy C. Cole, James Joiner, Jayce McDuffey and Dub Walker. None of it's very electrifying, though. Dub Walker's "Wasting Your Time" is also a standout track, although the performance is a bit sluggish.


<! - # CSI-001 - date per album jacket; inner label says '73 - engineered by Les Ladd and Gary Dominguez - songwriter's demo set? : https://books.google.com/books?id=Ig8EAAAAMBAJ&pg=PA49&lpg=PA49&dq=%22dallas+corey%22+Nashville&source=bl&ots=WSYgmINj0m&sig=AoYb-kDK869Cy09NWeS-V9XfcKA&hl=en&sa=X&ei=pw3sVNCgG4SzogStwIHQDg&ved=0CDAQ6AEwAw#v=onepage&q=%22dallas%20corey%22%20Nashville&f=false BB-12/2/72: - label owner Dallas Corey was a Nashville publisher and composer who had previously recorded an album for Chart Records called "The History Of The American Revolution" - pre-1972. He started his label in December, 1972. BB-12/2/72: In '73 he bought back the rights to the songs he wrote as a staffer at Central Music, announced an album by Toni Lee, from Phoenix, Arizona ~~ produced a Jack Barlow album in '75 (BB) >

Kathy Leech & E. Zane Wood "Dance To Your Favorite Bullshit And Country Dysko Songs" (Magic Records, 1980) (LP)
(Produced by Kathy Leech & J. Mattazano) <! name? >
An ultra-obscuro set from Southern California... Although the album title was pretty tongue-in-cheek, the song selection is solid, with country-rockin' covers of J. J. Cale's "Living On Tulsa Time," "Lookin' For Love," and a couple of tunes from the Emmylou Harris catalog, Chuck Berry's "C'Est La Vie" and Rodney Crowell's "Ain't Livin' Long Like This." They also trot their way through oldies like "Cotton Eyed Joe," "Rocky Top" and "Under The Double Eagle." Not a lot of info about this duo, though Wood apparently released at least one single under his own name, back in the early '70s, a thing for MGM that may have been more rock-oriented material.


<! - #L-3179 - recorded and mixed at Natural Sound Studios in Santee, California - Wood also released a 7" single under his own name in 1973, on the MGM label: https://www.discogs.com/E-Zane-Wood-You-Deserve-A-Good-Man-Move-Fast/release/9765216 >

Slim Lehart "The Wheeling Cat" (B-W Records, 1971-?)
(Produced by Jim Sutton)
Richard Edmund Hartley (b. 1935) was better known by his stage name, Slim Lehart. He was a longtime cast member of West Virginia's "Jamboree USA" country music revue (previously known as the "WVVA Jamboree") and performed there until the venue closed in 2005. Lehart grew up on a farm near Viola, WV and played in a family band until his teens, when he moved to Wheeling, joined the army and went to Korea. Back home, he pursued a music career, and auditioned for the Jamboree gig for years, finally getting on stage in the 'Sixties, and landing a permanent spot in 1970, after the show reorganized and changed its name. He earned the nickname "the Wheeling Cat" for his uninhibited stage presence, and wrote a song of the same name, which is the title track of this album. He's backed by some other Jamboree artists, notably Roger Hoard on guitar, Buddy Griffin on fiddle, and Jerry Taylor playing pedal steel. In later years, Lehart led his own "Wheeling Feeling" variety show, performing as recently as 2017, although he had officially retired back in 2015.


<! - #BW-2156 - recorded at Jamboree, USA studios >

Glenn Lehman "Reminiscing With Glenn Lehman: Country Songs Of A Bygone Era" (Vetco Custom Records) (LP)
(Produced by Ken Hamann)
Originally from Pennsylvania, brothers George and Glenn Lehman formed a duo act in the 1940s, with Glenn on guitar and George on fiddle. They performed throughout the Ohio Valley for several decades, eventually settling down in Hiram, Ohio, near Akron. They are joined by other local musicians on a sprightly set of sentimental old-timey tunes, stuff like "Little Rosewood Casket," "Sweet Kitty Wells," and "Give Me Flowers While I Live," as well as an instrumental or two...


<! - #98301 - no ASIN 12/22/17 >

Barbara E. Leigh "...And The Everlovin's" (Everlov'in Records, 19--?) (LP)


(Produced by Hargus 'Pigg' Robbins)
This one's kind of all over the map, combining disco, gospel, Christmas music and Nashville-y twang, with musicians including Lloyd Green on pedal steel, Pete Wade and Harold Bradley on guitar, Charlie McCoy playing trumpet(!) and the Four Guys vocal group singing backup. The super-earnest liner notes detail Leigh's childhood in Carroll, County, Tennessee, her efforts singing at county fairs throughout the South and the Midwest and even her enrollment at a beauty college in Memphis. There are several original songs, including some written by George Wells, one called "My Love Likes Simple Things" by Billy Gibbs (in both "disco" and "ballad" versions) and two songs credited to Ms. Leigh: "I'll Never Get Over Lovin' You" and the scandalously-titled "I Want To Touch You (And Feel You Touching Me)." I couldn't find out when this album came out, but I'm guessing early 1980s, possibly late '70s.


<! Also includes "Country Girls And Puppy Dogs (Don't Belong On City Streets)" >
Doc Leigh "On Call" (Buzzard, 1981) (LP)
(Produced by Bernie Vaughn)
A Louisiana local who made the trek to Nashville, songwriter Leigh Dillard (aka Doc Leigh) brought ten original tunes to the Koala Records studios and recorded this album, a fine example of an indiebilly artist with commercial dreams... The main vibe is straight-up melodic honkytonk, sort of in a Moe Bandy-ish mode -- generally, these are strong, uptempo drinkin'-cheatin'-cryin' songs, although there are dips into less effective material. Leigh's vocals are pretty good, although sometimes he sounds a bit tentative (which may have been due to nerves?) The Nashville studio crew, led by steel player Sonny Garrish and lead guitarist Fred Newell, provide strong, solid accompaniment, framing Leigh in a traditionally-oriented but still contemporary country sound. Some of the songs were plausibly commercially viable for the times, although on Side Two he goes a little far afield, slowing down to a crawl on the ambitious, folk-tinged "Lonely Room," a maudlin weeper about a divorced dad trying to figure out how to explain sticky grown-up troubles to his three-year old kid. But barroom stompers like "Don't Play The Last Song" and "North Louisiana Man" give this a nice, simple twangy vibe. Definitely worth a spin.


<! North Louisiana Man, dont play the last song, loving you dont leave no leftover, find a better place, buzzards, overloaded again, west texas memory, lonely room, hell of a man and you came to me. >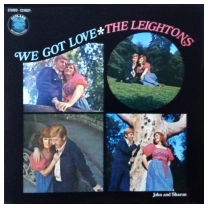 The Leightons "We Got Love" (Cutlass Records, 1972) (LP)


(Produced by Billy Carr)
The husband-wife duo of John and Sharon Leighton started out singing folk music in the early '60s, but gradually moved towards country and formed a band called the Country Sounds. They worked for a while in Hawaii, toured abroad and came back to the mainland in the mid-'60s. In the early '70s John Leighton was diagnosed with Lou Gehrig's Disease and the couple traveled to Nashville to record this album as a testment to the duo's brief career. There's only one track on here written by the Leightons, "When It's Over," which kicks the album off and I believe all the rest are cover songs. But among those covers are a few eye-catchers, stuff like the old Webb Pierce hit, "There Stands The Glass" and Hank Penny's "Blood Shot Eyes," old-fashioned drinking songs that point to a robustly retro streak that was pleasantly out of step with the countrypolitan vibe of early '70s Nashville. After John Leighton passed away in 1974, Sharon Leighton formed a new band called Country Sunshine, and cut a solo album in 1975. Later in the decade she got religion and thereafter devoted herself exclusively to gospel music. She has recorded and released several religiously-themed records over the years, but for the most part retired from the music business.


<! LK: "Recorded at the Custom Studios in Nashville, this vanity pressing was one of a string of records that DJ Larry Scott uncharitably tagged as "mediocre" in his half-hearted liner notes... But we'll leave it to the fans to determine the twangitutinal worthiness of this album, not some bigshot deejay from years gone by. " - Gene Davis's "We Got Love," - a 1966 hit for David Houston >
Sharon Leighton "With Love" (Jan Mar Records, 1975) (LP)


(Produced by Gordon Calcote)
When this solo set was recorded, Sharon Leighton was living in Santa Fe Springs, California and was part of the local Southern California country scene -- old-timer Cliffie Stone contributes liner notes, and country deejay/sometimes singer Gordon Calcote produced the sessions.


<! - Jim Mooney mixed the album Sharon Leighton Joyner "Country Class" (xxxxxxx, xxxxx) (LP) - no ASIN - from her website: http://www.sharonleighton.com/ "...I worked with John as the distaff part of a duo, "The Leightons," and soon we added two musicians to form a band, which we called "Country Sounds." In 1966, Marvin Joyner became our fan club president and best friend. When John became ill with Amyotrophic Lateral Sclerosis (Lou Gehrig's disease,) Marvin wanted John to have the record album he'd always dreamed of. He got a backer and we went to Nashville and recorded the album which we called "We Got Love," after the title song. It became a DJ hit and got lots of airplay and several #1's all over the country. Unfortunately, it came too late. As the disease progressed, and it was obvious he was dying, John asked Marvin to become my manager. He also asked Jesus to be his Savior. And knowing he might not make it, he asked Marvin to take care of his "redhead." When John died May 19, 1974, I thought I was going to die as well. But, at his request, I went on with my career, added two more musicians and renamed my band "Country Sunshine." Marvin took John's request very seriously and on September 23, 1974, we were married." >
Gary LeMaster "LeMaster '83" (Cary Records, 1983) (LP)


(Produced by Gary LeMaster & Michael Hufford)



<! - LK purchased 12/17 - Vegas-y - played at a joint called Sam's Town Hotel & Gambling Hall (pictured on the cover) in Vegas - I guess it's country - there's pedal steel (by Hufford) and banjo - songs look like all originals\ >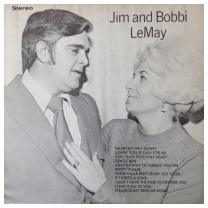 Jim & Bobbi LeMay "Sing Country Music" (1973) (LP)
(Produced by Joe Bob Barnhill)
The husband-wife duo of Jim and Bobbi LeMay were amateurs from Colorado Springs, Colorado who took part in a 1972 talent search sponsored by radio station KPIK. They didn't win, but they did catch the ear of producer Joe Bob Barnhill, who was one of the contest judges. Barnhill took the couple under his wing and cut this session with them in Los Angeles, adding two of his own songs to what is otherwise an all-original set, showcasing nine songs written by the LeMays. (And as far as I can tell, Barnhill himself never recorded either of the songs, "Gentle Ben" and "Pretty Please," so they may be unique to this album...) No info on the backing band, though, alas.


<! - no ASIN 02/22/15 > <! KEN LEMON - New Zealand artist >

Bill Lendrum "Try A Little Kindness" (Crown Records, 1969) (LP)


Assuming it's all the same guy, Bill Lendrum seems to have moved around a lot during his career... Known as "Pineapple Bill" Lendrum, he lived in Hawaii and sang hapa haole-style island-themed novelty songs, as well as country stuff. I'm not sure where he was living when he cut this album, but in the early '70s he was considered a "local legend" in Las Cruces, New Mexico, where he recorded for the Goldust label, and had some of his music recorded by other local artists. In 1975 he recorded a second album for the Oklahoma City-based Homa label and later, in the late 1980s, Lendrum was living in Griffin, Indiana but still playing music, and even won a national talent contest sponsored by the True Value hardware company. This album seems to have been packed with original material.


<! http://www.discogs.com/Tony-Albert-Texas-Love-Affair-Sally-jane/release/4082319 - Lendrum wrote a song called "Sally Jane" that was recorded by a Little Richie single by Tony Albert (#LR-1042) - Billboard Nov 15, 1975 - mentions he's in Oklahoma City, "cutting an album" - in article about Las Cruces label Goldust: "...local legend Pineapple Bill Lendrum" Bill Lendrum "The Hapahaule Cowboy" (Homa Records, 1976) (LP) (Produced by Mickey Sherman & David Powell) - SV-1013 - eight songs by Lendrum, along with covers of "Rhinestone Cowboy" and "Tiny Bubbles" - fiddle by Benny Kubiak - no ASIN 02/02/16 - living in Indiana The Posey County News, August 6, 2013: (25 Years Ago Today) "Pineapple Bill Lendrum... a Griffin resident, originally from Honolulu, Hawaii, >

The Levee Singers "Take Me Home" (Levee Records, 1966-?) (LP)


(Produced by Bob Sullivan)
Originally known as "The Banjo Band From The Levee," this group featured Dallas, Texas old-timer Smokey Montgomery and, for much of the 1960s, rockabilly firebrand Ronnie Dawson, who gave the songs quite a kick. The band started out playing banjos-and-brass dixieland jazz, with Ed Bernet as the leader... In the early '60s Bernet decided it would be easier to run his own bar than to keep hustling for bookings, and opened the Levee nightclub in 1961. Smokey Montgomery, who was also in the fabled western swing band, the Light Crust Doughboys, joined early on, as did Dawson and the group quickly evolved into volatile foursome, creating a cheerful mashup of dixieland, folk revival and good old Texas twang. They appeared on numerous national TV shows and held down a regular gig at the Levee, recording three albums with Dawson in the lineup. The band's lineup changed over the years, with Ed Bernet giving up the club in the early '70s, but keeping one version or another of the Levee Singers going throughout the decades.


<! - #SLR-775 http://www.edbernet.com/id7.html - Levee nightclub(???) 5652 Daniels Avenue, Dallas Texas >

The Levee Singers "Down At The Levee" (Levee Records) (LP)
Another fun live set giving a good idea of what their good-natured rockabilly hooteneanny vibe was like... This is still the classic lineup featuring Smokey Montgomery and Ronnie Dawson, mixing country anthems such as "Sixpack To Go" with folk chestnuts and trad-jazz oldies... Dawson manages to impishly assert a hint of his wilder rock roots, building a fascinating combination of styles... (By the way, the first three Levee Singers albums were reissued digitally on a single CD called The Levee Singers -- The Early Years, which is available through Ed Bernet's website.)


<! - #SLR-778 - they cover "Sixpack To Go"(!!) as part of their "Detroit City" medley >

The Levee Singers "The Levee Singers" (Levee Records, 1978-?) (LP)
(Produced by Bobby Dennis)
This post-Dawson lineup includes Ed Bernet, Bob Christopher, Smokey Montgomery and Ralph Sanford... The material tilts further away from country twang and more towards dixieland and singalong hootenanny folk...


<! - #LS-878 >

The (New) Levee Singers "Down At The Levee" (Levee Records) (LP)



<! - #SLR-779 >

Mark LeVine "Pilgrim's Progress" (Hogfat Records, 1968) (CD)


(Produced by Michael Deasy)
Another ultra-obscuro "folk freak" offering from the hills of Hollywood, made during the acid-laced tail end of the 'Sixties. Songwriter Mark Levine was hanging out with some cool cats at the time, including a bunch of West Coast show biz heavyweights. Studio pros Mike Deasy, Larry Knechtel and Joe Osborn -- all members of the fabled, A-list "Wrecking Crew" -- anchor these loose-limbed psychefolkedlic sessions, along with drummer Toxey French and (drumroll please...) roots music superpicker Ry Cooder, who was just finding his legs in the LA music scene, and a couple of years away from busting out as a solo artist. The liner notes are a textbook case for spaced-out druggie rambling, and the music also reflects the, ahem, freewheeling vibe of the times... This album has been reissued on CD, but remains pretty obscure. (Quick footnote: around the same time this album was made, French and Osborn also backed The Dillards on their pioneering country-rock album, Wheatstraw Suite.)


<! - #HLP-1 same guy? https://en.wikipedia.org/wiki/Mark_Levine_(musician) http://www.marklevine.com/ - ASIN is for Italian reissue >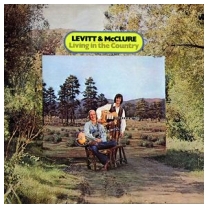 Levitt & McClure "Living In The Country" (Warner Brothers, 1969/70)(?)


(Produced by Ron Elliott)
Dan Levitt and Marc McClure were a bluegrassy duo from Encino, California who got on the radar of producer Ron Elliott, who was in the thick of the LA music scene. This album, which was recorded in August, 1969, is mostly original material, including a few songs written or co-written by producer Ron Elliott, as well as some covers of folkie stuff from Bob Dylan and Pete Seeger. Marc McClure also recorded a solo album for Capitol a few years later.


<! also: Marc McClure "Songs For Old Ladies And Babies" (Capitol, xxxxx) (Produced by Ron Elliott) - twang? >
Penny Lew "Country With A Flair" (Penny Lew Records, 1982) (LP)


A female country artist from Washington state... She mostly sings covers of Hank and Lefty classics, along with several originals: "Have A Ball," "Washington Is Home Sweet Home To Me" and "Harry (Of Mount St. Helens)." She's accompanied by Ron Stevens on guitar and pedal steel.




Bob Lewellyn & Crystal River "Big Train" (Iron Horse Records, 198--?) (LP)
(Produced by Bob Shuler)
This (undated) early '80s album was recorded in Pigeon Forge, Tennessee... I'm not sure if Bob Lewellyn was connected to any of the "opry"-style shows based in that area, although he did work as a country radio DJ in nearby Knoxville. The Crystal River trio featured singers Monie Urban, Marvin Goddard and Bob Lewellyn singing in three-part harmony, with a number of lesser-known backing musicians, including producer Bob Shuler, who plays banjo, fiddle and steel guitar. The title track is a John Fogarty song, though the album is packed with originals by Bob Lewellyn, as well as several that have an inspirational edge. Old-timer Archie Campbell seems to have been a patron, contributing liner notes and pictured on the back cover with the band.


<! - no ASIN 10/05/16 >

Lewis And Clark "Cross Country" (Ambassador Records, 1977) (LP)


(Produced by Jack Rivers, Rue Barclay & Jerry Wood)
That would be singers Joy Lewis and Dick Clark, who hailed from New Orleans and Denver, respectively, and made their way out west to play shows in LA and Las Vegas... Clark plays piano on these sessions, with backing by Jack Rivers on guitar, Rue Barclay on bass and Clyde Hays on steel... Half the songs are originals written by either Clark or Lewis, along with country classics from folks like Wynn Stewart, Merle Travis and Hank Williams.


<! - #AMB-100 - produced at Ron Roy Recording Studios same label? "...Synthetic Plastics Company who made Peter Pan Records and Ambassador Records" >

Cal Lewis "...Sings In Memory Of Jim Reeves" (Diplomat Records, 1968-?) (LP)


A tribute to the late country crooner, Jim Reeves, released on the cheapo Diplomat label. I couldn't find any info about this guy, though for a while I wondered if he was related to the Lewis Family, a Southern Gospel dynasty that did have a couple of family members named Cal... No evidence of that, either. At least not yet...


<! - #DS-2457 - matrix includes recording date: 4 8-67 A1 Moonlight And Roses A2 Four Walls A3 Nashville, Tenn. A4 Find Me A Bluebird A5 Mexican Joe B1 He'll Have To Go B2 Cheyenne B3 A Boy In Buckskin B4 San Antonio B5 Roomful Of Roses - member of the Lewis Family gospel group? http://chronicle.augusta.com/stories/2003/02/21/app_376340.shtml#.WS97Bv21ugQ https://en.wikipedia.org/wiki/The_Lewis_Family http://www.legacy.com/obituaries/augustachronicle/obituary.aspx?pid=2058510 >

Clay Lewis "Tall Shadows" (American Heritage Music Corporation) (LP)


Mr. Lewis was a California native, living in Montana. His wife, Margie, plays piano on the album, and wrote the liner notes... They play mainly cover songs, mostly western/cowboy songs and oldies and old-timey music. Very mom-and-pop... literally!
The Lewis Family - see artist discography
George Lewis "Ode To Silver City" (LSI Sound Studios) (LP)


A folkie concept album, sung in praise of Silver City, New Mexico... With backing by the so-called Silver City Symphony and the Silver City Saloon Singers. I think the "saloon" part of that phrase is the key.


<! - #SC 51863 "George Lewis & the Silver City Symphony with the Silver City Saloon Singers" >

Henry Lewis "Inside Of Your Love" (Burgundy Records) (LP)
Apparently a Texan, Mr. Lewis recorded this one in Nashville, with Kenny Malone, the Jordanaires and other studio pros sitting in on the session... All the songs were written by Lewis, with one cowritten along with Julian Jones.


<! - no ASIN 10/31/14 - Burgundy #001 - half of liners nv >

Henry Lewis "Almost Not In Love With You" (Burgundy Records, 1985) (LP)


An indie album on a label from Midland, Texas... Features the song, "Jalapeno Lips" and arrangements by Bill Justis...




Ron Libby "Sings Live At The Baltimore Festival" (Whirl-A-Way Records, 197-?) (LP)
(Produced by Edward A. Boucher)
A well-known New England square dance caller from Falmouth, Maine, Ron Libby sings some country on this disc, including some surprising outlaw material such as "Boogie Grass Band" and "Luckenback, Texas." Libby played in USO shows while in the Navy, then worked on the road as a big band saxophonist before moving back to Maine and turning his attentions towards square dance calling. Libby converted an old barn on his family farm into a dance hall, and staged dances there, while also traveling extensively to perform in other states.


<! - #WAW-6343 - no ASIN 02/18/18 - bc nv "...Tracks include: Ready for the Times to Get Better, Shadow of Your Smile, I Will Survive, Oklahoma, Sail Away, Boogie Brass Band, Summertime, All Wrapped Up In You, Luckenback Texas, After the Lovin'. >

Ron Libby "Shine On" (Whirl-A-Way Records, 198-?) (LP)





<! - #WAW-6343 - bc nv >

Liberty "Liberty" (Windsong, 1975) (LP)


(Produced by Kyle O'Connor, John Denver & Milt Okun)



<! RCA? >

Liberty & Friends "Black, Gold & Crude" (JW Productions, 1983) (LP)
(Produced by Jim Collins)
This female-led Oklahoma band played all-original material written by songwriters Garneta Johnston and Ann Wilson, with Chuck Johnson rounding things out. All three seemed to work in the oil industry, and recorded this album in Texas.


<! - no ASIN 05/23/16 >

Malinda Liberty "Malinda Liberty" (River Records, 1987) (LP)
Yeah, I never heard of her either... This indie album out of Maine looks like it's pretty Nashville-hopeful, in a more modern, '80s kind of way... If I get a chance to check it out, I'll let you know!


<! - no ASIN 02/01/15 >

J. J. Light "Heya!" (Liberty Records, 1969) (LP)
(Produced by Bob Markley)
Kooky, excessive, spacy hippie rock with discernable country influences... Originally from New Mexico, J. J. Light (nee Jim Stallings) headed west in the late 1950s out to LA to try and make it in the music business... He struggled for years, as many do, and released a couple of singles before landing in the orbit of trust-fund baby Bob Markley, who had led the notoriously faux-psychedelic exploito-ensemble known as The West Coast Pop Art Experimental Band. Markley produced this album with much the same cavalier, slapdash approach as heard on the WCPAEB albums, slathering various tracks with fuzzed-out hippie-rock lead guitar riffs and goofy, marginally coherent lyrics, anchored by a slamming downbeat courtest of drummers Jim Gordon and Earl Palmer. The sessions also featured Larry Knechtel on organ and keyboards, as well as bassist Joe Osborn and electric guitarist Gary Rowles, an A-list studio crew from the SoCal scene of '69... Mostly, I'd have to say this is probably mostly of interest to rock fans, though there are rootsy touches woven throughout the record. Stallings/Light actually had an international hit the title track of this album (which was especially big in Brazil, for some reason...) and while some may bristle at the seemingly phony Native American sound of the chorus chant, Stallings actually was Native American himself, a member of the Navajo nation. So, there's some wiggle room there. Anyway, country-rock fans may also recognize Stallings for his on-again/off-again contributions to the SIr Douglas Quintet albums of the same era, where he was one of the band's in-studio bass players. Although "Heya" was a hit single, apparently Stallings got kind of freaked out by it, and while he continued to record under his J.J. Light pseudonym, he mostly faded from the spotlight.


<! - MORE INFO IN ARCHIVAL - >

Denny Lile "Denny Lile" (Bridges Records, 1972) (LP)
(Produced by Wayne Veach & Turley Richards)
A solid set of hippie twang from a Louisville, Kentucky country-rock auteur whose inborn talent could have taken him nationwide, but whose path led elsewhere. This is a remarkable though little-known album, an actual indie-twang "gem" which deftly reveals a remarkably well-formed young talent, with an arresting, evocative sound, right on the opening track, "Hear The Bang." Lile's spooky vocals and striking arrangements merge into a singular presence, one of those oddly charismatic, somewhat eerie musical moments, like when you first heard Nick Drake, or one of those other "touched by grace" hippie-era eclectics. Not that I'm saying Lile is in that same mystic-folkie mode -- indeed, he quickly jumps into a more conventional acid-country mode, bringing to mind early Jonathan Edwards, or even the Youngbloods or Byrds. Lots of stoned-guy romantic musings, interlaced with oblique philosophizing, with often kooky, half-kitsch countrybilly accompaniment. On a few tunes (not all!) there's that kind of manic acoustic bounciness, the same untamed, clunky-but-charming, outsiders-looking-in, longhairs-going-country sound you'd hear on Dead albums and elsewhere: amorphous sheets of drifting pedal steel tones; cheerful, note-happy dobro accompaniment; a distinct lack of finesse in the phrasing, perhaps, but kind of a hoot anyway. There's also a bit of oddly textured, melancholy folk-a-delic meanderings, bringing to mind Tom Rush or Tim Hardin... A lot to chew on here; it's a very interesting record. And if you want to get the lowdown on Denny Lile's career (whatever happened to that guy??) the CD reissue listed below also includes a video disc with a brief documentary on it... Do I don't need to recount the story here, do I? Oh, all right... The short version is that Denny Lile spent his rock'n'roll teens wailing away in a few fabled Louisville-area garage-psych bands, then moved into rural visionary mode with surprising power and vision. This amazing album was his shot at the big time, but for whatever reasons, it tanked or got buried, and while he made a few inroads into Nashville, Lile never really made it in the music business: Waylon Jennings had a top-ten, late '80s hit with one of his songs, "Fallin' Out," but really, that was about it. Not the least of his troubles was a severe drinking problem which led to him blowing a lot of business contacts -- he wound up on the down and outs, dying broke at a very young forty-four, a tragedy made all the more painful when you're struck the immediacy and power of these haunting, plangent tunes. Denny Lile really had something going when he was in his early twenties... For a while he caught lightning in jar, kept it and looked at it a little, then let it go... But he also had the tapedecks rolling when he popped the lid. Lucky us!


<! B06XWCG1C7 - #BG-2700-498 >

Denny Lile "Hear The Bang: The Life And Music Of Denny Lile" (Big Legal Mess Records, 2015) (CD/DVD)


Hey, it includes a buncha bonus tracks -- and a documentary, too!


<! - with five bonus tracks, also a DVD - Denny Lile RIP at age 44 (c. 1995--???) >

Linda Lilly "This Is..." (Now Sound Records, 1975) (LP)
(Produced by Joe Deaton & Jim Cox)
Billed in the liner notes as "the greatest discovery from West Virginia since coal," Linda Lilly had early success as a child performer, including a television debut on a local TV show called the "Straw Hat Hoedown" and an appearance on the nationally syndicated talent show, "Ted Mack's Original Amateur Hour." She eventually settled into a career in nursing, but continued to perform locally and to write her own material. There are a dozen originals included on this album, songs such as "(I Want A) Plain Old Country Boy," "Flatfootin', USA," "High On Love" and "Start At The Bottom." Ms. Lilly was backed by a studio band led by pianist/arranger Dan Vernon, along with Gene Davidson (guitar, fiddle and steel guitar), John Bohanon (drums), Mike St. Clair (bass) and Stuart Light on banjo.


<! - #NV-209 - got away from me 03/04/19 >

The Limited Edition "...Presents The Limited Edition" (1975) (LP)
This progressive bluegrass trio from Florida split things down the middle, with a bunch of bluegrass oldies and traditional tunes on Side One of this album, and more country, more hippie-flavored material on Side Two. They covered songs like "Midnight Flyer" by the Eagles, "Glendale Train" and "Aime," by the Pure Prairie League. The trio consisted of Bill Middleton, Bob Shuler and Dave Stype: the group was influential on the Florida bluegrass scene and members went on (as all good bluegrassers do) to play in a variety of other groups. Love this first band name, though!


<! - no ASIN 08/03/17 - three members, Bob Shuler, Bill Middleton, and Dave Stype. - Recorded at Electra Glide Studios, Miami Florida October 31 thru November 21, 1975 >

Betty Lin "Country Violin" (Lincoln Jamboree Records, 197-?) (LP)
(Produced by Wayne Sexton & Joel Ray Sprowls)
A square dance and bluegrass fiddler from Kirklin, Indiana, Betty Lin played on radio in her teens, and made infrequent appearances on various regional variety shows and hometown venues. She was probably about fifty when this album was made, and had a gig doing a monthly performance at the Lincoln Jamboree country variety show, based in Hodgenville, Kentucky. Lin recorded this album live onstage, with backing from a Jamboree band that included Ronnie Bennington (piano), Lou Bingham (lead guitar), Charles Durham (drums), Jack Lewis (bass) and Carlton Noel on steel guitar, billed here as "The Fabulous Five." The set list includes barn dance favorites such as "Soldier's Joy," "Orange Blossom Special," "Golden Slippers" and "Bile Them Cabbage Down"; many of the performances are pretty brief, little more than a minute or so, one assumes because of limited time for her set. Mrs. Lin first played the Renfro Valley Barn Dance in 1971, and in 1979 helped anchor Renfro Valley's revived edition of the New Coon Creek Girls, an all-gal band that later launched the career of bluegrass star Dale Ann Bradley. She was still doing local concerts as late as 1988-89, playing with groups such as The Country Sunshine Band... quite a career!


<! - #ARP-9649 - no ASIN 01/22/18 (b. 1925) (no obit online 01/22/18) - liner notes mention her playing Renfro Valley in 1971, so this album is at least after that >
Sid Linard "Juke Box Angel" (Ovation, 1976) (LP)


(Produced by Henry Strzelecki)
This is a cool, twangy honkytonk-edged country set, with plenty of cheatin' songs, boozing tunes, and their natural compliment, divorce songs. Like Moe Bandy around the same time, Birmingham's Sid Linard was kind of an unexpected throwback to a grittier sound than what was generally in the air in the mid-'70s and he threw himself into hard country tune like "Juke Box Angel" and the anti-alimony anthem, "I'm Not Gonna Let You Sock It To Me (Lying Down)," as well as the good-timing "The Undertaker's Gonna Have A Hard Time (Wiping The Smile Off Of My Face)," which Jerry Lee Lewis would have had a field day with as well. All the songs are originals by Linnard, with one song about hardcore alcoholism, "A Lord Calvert's Kind Of Day," resurfacing on the 2012 sitcom, "Parenthood." This album failed to make even a tiny dent in the country charts, and Linard faded from sight, although he did pen a 1979 political novelty song, Roger Hallmark's 1979 single, "A Message To Khomeini." Other than that, I wasn't able to track down much info about this guy. He did make one great record, though, and I'm listening to it right now. If you like Jerry Reed or Moe & Joe, you might want to check this guy out.


<! wrote Roger Hallmark's 1979 single, "A Message To Khomeini" on Vulcan Records >

Johnny Lincoln "Sings Old Favorites" (Admiral Records, 197--?) (LP)
An album of classic country covers, sung by a guy from Rochester, Minnesota, south of Minneapolis... As advertised, this is all old stuff: "Born To Lose," "Oh Lonesome Me," "Today I Started Loving You Again," "Together Again," and of course, a version of "Rocky Top." Despite his slightly shaggy, bearded, Moe Bandy-ish demeanor, Lincoln shows an affinity for older, squarer ballads, tunes such as "Welcome To My World" and "I Can't Stop Loving You," from the peak of the Nashville Sound era. The material's mostly from the '50s and '60s, but definitely recorded sometime in the shaggy 'Seventies, or possibly the early '80s.


<! - #1002 - early '80s? - no ASIN 01/11/17 - producer? Steve W----? a local writer(?) did liner notes - not on dc OLD LK: An album of classic country covers, sung by a guy from Rochester, Minnesota, south of Minneapolis... It's mostly older stuff, including "Born To Lose," "Cold, Cold Heart," "I Can't Stop Loving You" and "Oh, Lonesome Me," along with a Buck Owens tune, and yet another version of "Rocky Top." >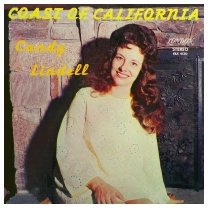 Candy Lindell "Coast Of California" (London Records, 1969) (LP)
(Produced by Marty Weitzler)
A later recording by veteran hillbilly singer Candy Lindell, the wife of Kansas native Ernie Lindell, a guitar picker who made his name as the bandleader of the WGY-AM Radio Ranch Gang in upstate New York, during the early 1950s. The Lindells met and married around 1950, and were well-known members of the East Coast/New England country scene for many years to come, hosting various radio and TV programs. This album includes both secular and gospel material, with backing musicians such as Pete Drake, and vocals by the Nashville Sound (ex-Anita Kerr Singers) and the Harden Trio.


<! - #EBX 4130 - 1963 date per EB listing can't be right: the Harden Trio wasn't around until '66/67 - some gospel stuff on here, but also (?) some secular like "Breaking In A New Broken Heart" - no ASIN 11/10/15 - date per online listings - single dated '69(?) http://www.jukkajoutsi.com/dukeswing.html http://www.hillbilly-music.com/programs/story/index.php?prog=740 - part of the Radio Ranch Gang, "...Candy Lindell, was entertaining folks in Massachusetts about 1949 or so when Ernie met her. She could play the guitar and bass. Ernie took an immediate liking to her, and she soon joined the cast and became Ernie's wife. > <! Pete Lindemann "It's Music Time" (19--?) (LP) ~RARE Old-Time Country - recorded live at the Frontier Motor Hotel, during Frontier Days in Cheyenne, Wyoming - instrumentals? - back cover blank - no ASIN 05/13/17 > <! GIF: linder_lawson_0000_ST_208.jpg The Linder-Lawson Band "The Linder Lawson Band" (Greatheart, 1978) (LP) B007TNJFZ2 (Produced by Art Nicklaus) A trio from Shelton, Washington - described as "folk-psych" on some sites Peggy Linder : drums Roger Lawson : piano, harmonica, vocals Randy Linder : guitar, bass, banjo, mandolin, harmonica, vocals A great 1978 private pressing out of Shelton, Washington, with 12 self-penned original songs. - big 05/25/78 article in the Shelton-Mason County Journal, but it never describes the style of music they play... northwest trio w/femme drummer; jangly, electric/acoustic Country-Folk-Rock breezer w/ringin' guitar-sound, piano, bass, banjo, mandolin, harmonica...; "skyline" has that hooky early 70's Eagles-type >

George Lindsey "Goober Sings!" (Capitol Records, 1968-?) (LP)
The first album by TV actor George Lindsey (1928-2012), best known for his role as "Goober Pyle," one of the down-to-earth locals on The Andy Griffith Show and on its successor, Mayberry RFD. Like his TV "cousin," Jim Nabors, Lindsey was an Alabama native with a knack for portraying slack-jawed yokels, and he extended that hick persona to his personality-album comedy records, and later in a long stint with on Hee-Haw. This album tilts towards comedy, with songs like "I Ain't Good Looking (But I'm Mighty Sweet)" and "I'll Live Here Till I Die," as well as "Write Me R.F.D.," which was probably tied to the new TV show.


<! - #ST 2965 Introduction Good Morning Sunshine My Way Of Life I Ain't Good Looking (But I'm Mighty Sweet) Cottonfields Sweet Thang Moccasin Branch Louisville That There's Big With Me I'll Live Here Till I Die My Goal For Today Write Me R.F.D. >

George Lindsey "96 Miles To Bakersfield" (Capitol Records, 1969-?) (LP)


(Produced by Kelso Herston)
As the title implies, this album has a little more of a hard-country feel, although it's not quite the West Coast twangfest you might imagine... The title track was written by Sonny Curtis, and is followed up with a cover of the Wynn Stewart hit, "It's Such A Pretty World Today," which Lindsey plays fairily straight. The rest of the record is more overtly comedic, with some hits and some misses... A couple of tracks, like "Everything Else Is Just Toothpaste" and "If I Only Had A Brain" are played pretty broadly and are a little painful to listen to, though others are suprisingly solid, such as his versions of "Plastic Saddle" and Red Lane's "It'll Be Me." Lindsey doesn't always put on the Goober voice, and the tracks where he uses his natural intonation are decent if not earthshaking country material, with a hint of Roger Miller in his delivery... The liner notes don't identify the studio musicians, although one would assume they're all Capitol country A-listers... Producer Kelso Herston penned a couple of the songs, and several are co-written by Ron Chancey. The liner notes make reference to the Mayberry RFD show, which was in full swing at the time. Nothing mind-blowing here, though it's probably better than you imagine.


<! - #ST-230 - several songs written by Ron Chancey and/or Kelso Herston - - so this was at least 1969 1 96 Miles To Bakersfield (c. Sonny Curtis) 2 It's Such A Pretty World Today 2:20 3 I Ain't Seen Nothing Like You 2:15 4 Just Love Her 2:06 5 It'll Be Me (c. Red Lane) 6 Remember Back When 1:57 7 Everything Else Is Just Toothpaste 1:55 8 If I Had A Brain 2:42 9 Change Of Wife 2:49 10 I Spent A Year With Her Last Night 2:26 11 Plastic Saddle 2:01 >

George "Goober" Lindsey "...Goes To Town" (MCA Records, 1982) (LP)


(Produced by Bill Glasser & Brian Vessa)



<! >

Gary Link "Easy Lovin' " (Great Southern, 19--?) (LP)



<! - no ASIN 07/27/17 Gary Link (Major Label/Lode Records, 19--?) (#115) (7") A: "Her Skirt Was Just Too Tight" B: "If You Don't Love Me" (Producer not listed) "...mod beat pop-rock 45" but recorded in Nashville, so it might actually be country >

Gary Link "Classic Country" (Great Southern, 19--?) (LP)
(Produced by Larry Walls)



<! - #CSS-352 - no ASIN 07/27/17 - John Rich on steel guitar and bass, Gary Link on keyboards - same John Rich? possibly - he was a bass player, and was working at Opryland USA before forming Lonestar, though WP says he was born in 1974, so maybe not... >
Gary Link "Shell Factory Billboard Blues" (Great Southern, 1981) (LP)


Originally from Indiana, singer Gary Link moved to Southwest Florida in the '70s and had a minor regional hit with the song, "Shell Factory Billboard Blues," a twangy novelty number that namedrops a bunch of local references... There are other fun country-oriented tunes on here, some with a slight Jimmy Buffett vibe about them, although others remind me quite a bit of songwriter Dick Feller... The production values aren't great, but the songs are fun... Definitely worth a spin!
Gary Link "Nashville City Limit" (Great Southern, 1982) (LP)


(Produced by Dave Burgess)



<! - drums by Jason Isbell, Dave Sellers guitar - several songs by Dave Burgess >

Gary Link "As Requested" (Mariner, 1983) (LP) <! - same guy? >


Apparently, Gark Link died in a 1986 auto accident, so this may have been his last album... Anyone know for sure?
Gordon Linn "Wild Oats" (Audio Design, 1978-?) (LP)


(Produced by Dave Harms & Dave Stein)



<! - #AD87909 - not sure how country this is, though it does include some pedal steel from Harlan Cornelius, who also wrote the liner notes - maybe more of a guitar album? liners mention vocals - label from Waverly, Iowa - also: B01M2U1LY1 >


Sherwood Linton -- see artist discography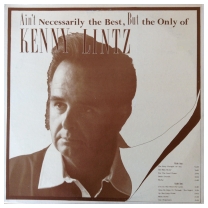 Kenny Lintz "Ain't Necessarily The Best, But The Only Of Kenny Lintz" (Lou-Ray Productions, 1975) (LP)


(Produced by Grady O'Neal)
San Jose, California's Kenny Lintz was a construction worker whose devoted wife encouraged him to record an album, doubtless after many years of hearing him sing in the shower... The quirky liner notes to this odd little album reveal his own ambivalence about the project, hastening to say that a second album is probably not forthcoming. Lintz is a likeable but uneven performer -- sometimes he belts lyrics out quite effectively, though for a lot of this album he kinda hams it up and gets all croony and seems almost self-satirizing, even though I think his heart was really in it. Musically, it's mostly a lounge-y set, though there are country touches -- his own gritty vocal tone and some pedal steel, courtesy of Bobbie Black, an erstwhile member of the Commander Cody band. Other local talent included a couple of guys who were tied to the Santa Cruz pop band Harper's Bizarre, while guitarist Larry Serrano provides solid (though jazzy) accompaniment as well as the arrangements. Although he does include a few Nashville hits, this probably isn't really for twangfans... But it is a completely honest snapshot of an avowedly amateur musician cutting an album really just for the hell of it.


<! ...include a quote from the liners? >
Big Bill Lister "Sho' Nuff Country Stuff" (The Salt Lick Foundation, 1983) (CD reissue, 2015)


(Produced by Lee Thomas & Michael Price)
A hardcore honkytonker with a soft spot for great novelty songs, Texan Big Bill Lister recorded a lot of great music in the early 1950s, music that's been given the Bear Family/Cattle Records reissue threatment a time or two... He dropped out of the professional music scene and became kind of an elder statesman of the Texas country scene, and in the early '80s recorded this freewheeling, lighthearted album with the help of his nephew Harris Kirby, who co-produced the album and played bass and mandolin. Also on board were Slim Richey (fiddle, banjo, mandolin), Buddy Hale (guitar, backing vocals), Ron Green (bass), Greg Jackson (dobro), Koichi Sakai (bass), Lee Thomas (banjo), and Michael H. Price on piano. The repertoire includes covers of Wayne Raney's "Why Don't You Haul Off And Love Me," Jimmie Rodgers' "Women Make A Fool Out Of Me," along with a bunch of tunes credited to Lister as well, including "What The Heck Is Going On." An obscure private album, this one's seen the light of day in the digital era as a CD-R... and for you vinyl fans, there's still the thrill of the hunt!


<! - Slim Richey, engineer - also a Hank Williams tribute album from 2007(?) - maybe a Lister page is needed? >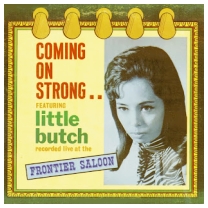 Little Butch "Coming On Strong" (LP)
(Produced by Bud Nagle & Bud Coss)
This set was recorded live at the Frontier Saloon, in Grand Forks, North Dakota by a gal who was married to an Air Force sergeant who was presumably stationed in the air force base nearby... Her real name isn't given on the album, and there appear to be no original songs on here, although her backing band is identified as Kenny Hart & The Blazers. Anyone have more info on these folks?


<! - no ASIN 12/25/15 http://somelocalloser.blogspot.com/2013/05/little-butch.html - says: Kay Bank 7-8376 Year: 1967 >


Little Feat -- see artist profile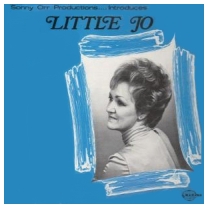 Little Jo "Sonny Orr Productions Introduces..." (Marjon Records, 1975) (LP)


(Produced by Rege Easler & Johnny Krizancic)
A native of Washington state, Ms. Little Jo (whose last name remains a mystery) started her musical career performing on US military bases in West Germany... She came back to the States, settled in Pennsylvania and worked for a profusion of little-known bands which are painstakingly detailed in the liner notes of this album: John Scingledecker's Country Look-Outs, George Keith & The Country Heirs, The Country Travelers, The Ranglers and others. Here she sings with guitarist Rege Easler and his band, The Silver Spurs, in an early '70s set of country covers, stuff like "Mommy For A Day," "I Don't Wanna Play House," "I Fall To Pieces," "I Don't Wanna Play House" and "D-I-V-O-R-C-E," as well as more generic old-school country, tunes such as "It Don't Hurt Anymore" and "Right Or Wrong."


<! - #MJCS-40 - Easler was bandleader and lead guitarist - 1970s - but when?? - '75?? - also list under "J"(?) - purchased on AM 08/25/17 I Fall to Pieces / I Don't Hurt Anymore / I Don't Care / I Don't Wanna Play House / That Good Old Mountain Dew / Have You Seen This Man / Mommy for a Day / Help Me Make it Through the Night / Right or Wrong / Divorce. >
Ken Little & The Spoon River Band "Leanin' On The Bar" (Dharma Records, 1976) (LP)


(Produced by Perry Johnson & Ken Little)



<! - from Illinois - label address in Libertyville, Illinois other albums - same guy? Ken Little "Solo" (Dharma Records) (LP) B0040ZF7VS Ken Little & Rodeo Ho Ho "Simple America" (??) (CD) B00XNVMU3S same guy? Ken Little , Real Estate Agent Coldwell Banker Residential Brokerage 640 Vernon Ave Glencoe, IL 60022 (Cook County) NO - this guy is African-American >
Sam Little "Fruit Tramp" (Road Runner Records) (LP)
An early album by folkie-twangster "Singing" Sam Little, a professional truck driver who worked in the Pacific Northwest and Alaska... On later albums he honed his image as a country trucker and most of his later records are trucker-themed. This one includes a wider range of material, including songs such as "Auction Barn," "Big Country Show," "The Gospel Singer's Reward" and "Big Country Show."


<! - no ASIN 09/24/15 ROAD RUNNER Private issue Lp Stereo # SLP 001... Curious liner notes, address on the back for Mr. Little, in "Cook, Washington"... Right on the Columbia River... Numbers from the heart of a "Fruit Tramp" are: "FRUIT TRAMP, BOXCAR CHILDREN, LORD LORD HAVE MERCY ON ME, WHO HAS A RIGHT TO THROW A STONE, NIGHT OF THE GRIZZLY BEAR, SAMMI MARIE, AUCTION BARN, WELFARE LADY, DAUGHTER OF A CALIFORNIA FRIUIT TRAMP, GOSPEL SINGERS REWARD, MONTANA, BIG COUNTRY SHOW" http://singinsam.com "...Sam Little--born:February 28,1942--has played quitar and written songs since he was 8 yrs old. Sam has been recording Country Music for over 45 years. He has also been driving truck all his life--from logging trucks and cattle hauling to hauling produce and household as well as the long pipe trucks on the Kamikaze Trail in Alaska for the building of the Alaska Pipeline in the 70's." >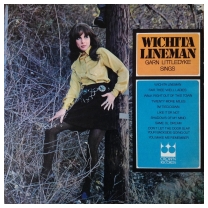 Garn Littledyke "Wichita Lineman" (Crown Records, 1968) (LP & MP3)



This was -- apparently -- the lone album by singer Garn Littledyke, one of those little-known nobodies who got their "break" recording fly-by-night sessions for cheapie labels such as LA's Crown Records, which tried to lure in unsophisticated LP buyers by covering big hits of the day, in hopes that their customers didn't know the names of the original artists. The draw for this album was a cover of Glen Campbell's "Wichita Lineman," although a lot of the other songs on here seem to be originals such as "I'm Tied Down" and "Shadows Of My Mind," which sadly have no songwriter credits attached to them. Littledyke was a remarkably primitive singer, croaking his way through a very enjoyable though undeniably campy set of twangtunes... As is often the case with these albums, there's a lot of ridiculously unrestrained picking by the anonymous backing musicians (who were probably hippie rockers doing a pickup session) all of which adds to the album's unique charm. It's possible there was more than one singer on these sessions: a highlight track is the Roger Miller-ish "Don't Let the Door Slap Your Backside Goin' Out," which has a more solid, hillbilly rock sound, as well as much stronger vocals. But who knows? Anyway, for fans of this subgenre, this album's a hoot.


<! - #CST 579 - 1968 date per http://www.bsnpubs.com http://www.burritobrother.com/moore6.htm - Wayne Moore played with him for a while in Vegas >
Bubba Littrell "Sings Tulsa County... And Ten More New And Old Favorites" (Joey Records, 1975) (LP)


(Produced by Joey Lopez)
Jon K. "Bubba" Littrell (1936-2011) was a local country stalwart from San Antonio, Texas... He backed Leon Payne from time to time and led his own band, the Melody Mustangs for several decades, doing dance hall gigs all around Texas and the Panhandle... Anyone have more info about this guy?


<! - album was pre- August, 1975, per news article about county fair gig obit: http://www.mysanantonio.com/news/article/Littrell-s-band-played-dance-halls-around-Texas-1478644.php >

Bubba Littrell "Album Number 3: Something Very Special" (Joey Records, 1979) (LP)


(Produced by Bubba Perron)
Although he projects an outlaw-ish vibe, Littrell's music is an interesting, mellow mix of traditional Texas shuffles and more sedate ballads, with strong callbacks to country crooners like Hank Locklin and Don Williams, lovingly draped with plenty of Texas-style fiddle and steel guitar. Almost all the songs on here are originals written by Mr. Littrell... Good stuff!


<! - LK found @ Armadillo 12/16/17 >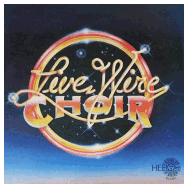 Live Wire Choir "Live Wire Choir" (Helios, 1978) (LP)


A bluegrass/western swing crossover band from Missoula, Montana, mixing fiddle, mandolin and pedal steel... The band's original guitarist, Richie Reinholt, has the album for sale on bandcamp.com
Live Wire Choir "Topsy" (Matchbox, 1980) (LP)





<! Live Wire Choir "Live Wire Choir" (Helios, 1978) (LP) B00411R6HO Live Wire Choir "Topsy" (Matchbox) (LP) B004152EO0 Live Wire Choir "Live Wire Choir" (Helios) (CD) B000PAM6G6 - same as ST album Private Country Bluegrass LP racks: (1) Whisper My name (2) Kalamazoo (3) Caledonia (4) Deep River Blues (5) Campbell's Return (6) Palmsprings Jump (7) Another Woman's Kiss (8) Shady Grove (9) Don't Play It If ya Don't Want It (10) Boogie (11) Zorro released 26 May 1978 acoustic guitar, banjo, lead and harmony vocals - Richie Reinholdt banjo, pedal steel guitar, acoustic guitar, penny whistle, lead and harmony vocals - Oakley Cassaboom fiddle, mandolin, lead and harmony vocals - David Swayne mandolin and electric guitar - Frank Chiaverini electric bass, lead and harmony vocals - Rick Waldorf drums and penny whistle - Don Townley with special guests: alto sax and clarinet - Dexter Payne back-up vocals - Beth Lo and Maureen Powell 2nd fiddle - Chojo (Wayne) Jacques >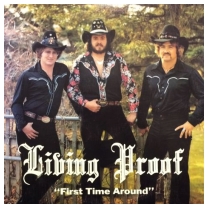 Living Proof "First Time Around" (Jomar Records) (LP)


(Produced by Francis Tibor & Gerard Tibor)
Country covers by a trio from Hebron, North Dakota, a tiny satellite of the slightly larger capital city, Bismarck. I couldn't see a date on here, but the the album art makes me think this prbably came out around 1984-86... something like that. The Living Proof trio of Cary, Cory and Cy seem to be brothers -- they thank their parents on the album cover, but unfortunately don't give their own last name. They are joined by a couple of the Tibor brothers -- Harvey (banjo and steel guitar) and Gerard Tibor (synthesizers) -- on a set that seems to include some original material, as well as covers of classics such as "Folsom Prison Blues" and "If You Could Touch Her At All."


<! #JD-10813 - Cary, Cory and Cy - brothers? >

Floyd Lloyd "Wilf Carter Song Book" (Arc Music) (LP)
Not to be confused with the reggae/ska artists who was part of Laurel Aitken's posse, Canadian country singer Floyd Lloyd recorded several albums for the Arc Music label, specializing in tribute albums such as this one, which I believe was his first...


<! - #512 - previous Wilf Carter tribute album - from North Brook, Ontario - no ASIN 12/15/16 >

Floyd Lloyd "...Sings Ernest Tubb" (Arc Music) (LP)



<! - no ASIN 12/15/16 >

Floyd Lloyd "...Sings More Wilf Carter Song Hits" (Arc Music) (LP)
On this second Wilf Carter tribute album, the musicians include Tommy St. James, another Canadian local who recorded some stuff on his own as well...


<! - #560 - no ASIN 12/15/16 >
Ron Lloyd "New Moons 'N' Old Leather" (Deshutes Station)






<! - folk-rock? Oregon - clunky music, iffy singer >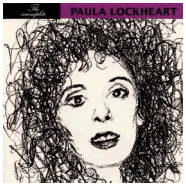 Paula Lockheart "The Incomplete Paula Lockheart" (Flying Fish, 1979)



NYC-based blues/swing pianist Paula Lockheart evoked the classic work of 1940's slick clicks such as Lil Green and Julia Lee, with sly, lusty romps through a lively mix of cover songs and original material. Mostly on the jump blues and swing-jazz tip, but with a healthy bit of old-school twang in there as well, particularly in the rollicking "Boogie Woogie Country Girl," a tune I heard a bazillion times on KFAT radio, back in the olden days. Fans of Marcia Ball, Asleep At The Wheel and the artists they admired will probably find this disc to be lots of fun as well. This is a pretty sweet collection of her work - fun, rambunctious blues boogies that'll get your toes a-tappin' every time. (PS - Here's an interesting aside: apparently Ms. Lockheart went on to found LockMusic, the company that started the Music Together arts program for pre-K toddlers... I will dedicate my next scarf dance in her honor!)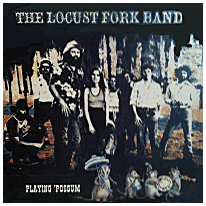 The Locust Fork Band "Playin' Possum" (LFB Records, 1978) (LP)


(Produced by Travis Rivers)
A longhair boogie band from Montgomery, Alabama who probably had pretty big dreams. There's definitely some twang in here, mostly on a couple of tongue-in-cheek country songs, though these folks were more of a boogie-rock and Southern rock/jam band outfit, also balancing things out with a few really goddawful would-be Top Forty '70s pop songs. Several different bandmembers sing lead on various songs, some are good and some... well, less so. Musically, these guys had some chops and probably were prety popular live, although they probably needed to either tighten things up and trim the fat on a few songs, or else just go for it and become a crazy jam band. Either way, this album wound up being a groovy time capsule of Deep South semi-alterna-rock, giving a taste of what folks just outside the orbit of the whole Muscle Shoals/Memphis scene could sound like. I do like the country stuff, too, especially the cheatin' song, "Overnite Success," written by Bill Marshall... His tune "Tuscaloosa" is another album highlight. Also worth noting are a few of the guest performers, including Charlie Daniels and Tracy Nelson, who sings backup on four of the songs. I wouldn't say I love this album, but if you get a chance, check it out.




Bobby Wayne Loftis "Style" (Charta Records, 1977) (LP)
(Produced by Charlie Fields)
A country back-bencher who made it further than most, Bobby Wayne Loftis scored a handful of back-forty hits, with his highest charting single, a cover of Johnny Rivers's "Poor Side Of Town," which pegged out at #54 on Billboard.. Loftis (1940-1990) was born in Kentucky and lived in Battle Creek, Michigan for most of his life... He was a military veteran who was paralyzed by a back injury; although the liner notes on his second album called Loftis "a victim of the Vietnam era," in his obituary says he served from 1958-61, and was injured in an auto accident while stationed in France. A former rocker who owned a club called the Green Top Inn for a while in the late '60s, Loftis "went country" in the early '70s and headed for Nashville to cut the material for two albums. Loftis worked steadily on Michigan's country scene, playing regionally around Kalamazoo and Detroit, notably at Green's Tavern and Yancy's bar. This album includes some of his most successful material, including a cover of Charlie Louvin's "See The Big Man Cry," which was released as a single and cracked into the national charts. This led to a string of modestly successful singles on the Charta label, some of which were recycled on the Phonorama album below. The studio crew is packed with usual-suspect Nashville pickers -- Jimmy Capps, Jack Eubanks, Sonny Garrish, et.al. Loftis also released a couple of indie-label singles before signing to Charta in '76.


<! - #CH-CLP-13111 >

Bobby Wayne Loftis "I'll Remember" (Phonorama Records, 1982) (LP)
(Produced by Charlie Fields)



<! - #PR-5561 - according to the liner notes, Loftis was a Vietnam vet who was parapelegic as a result of war injuries >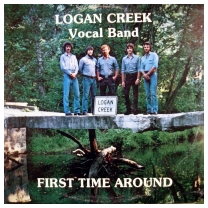 Logan Creek Vocal Band "First Time Around" (1982) (LP)
(Produced by Don Thomson)
Original material by a fairly clean-cut band from Rolla, Missouri...


<! 04/08/14 - no ASIN >

Logsdon Generation "Closer To Home" (Rite Records, 197--?) (LP)
A gloriously uninhibited, crudely recorded country gospel set recorded by a family band from Salem, Indiana (and surrounding towns). Three brothers -- Fred, George and Sherman Logsdon -- were all in their thirties when they cut this album, while the rest of the band were basically teenagers, some being their kids, and others possibly younger siblings. They really wail away on this one, full of the holy spirit though not worried enough about perfectionism to go for any second takes. I like it. Not sure when this record was released, but Sherman L. Logsdon copywrited several of these songs late in 1974, so 1975-76 is a pretty good bet. Fred Lovell ("Brother Love") Logsdon (1937-2018) was born in Kentucky, lived in Tennessee for a while, and raised his family in Indiana -- his 17-year old daughter Doris is featured on this album, and wrote the title track, "Closer To Home."


<! - links on regional Indiana reviews >

Laurie Loman "Sings Country Weepers" (Dobre Records, 19--?) (LP)


(Produced by Wallace Beinfeld & Stan Ross)
Texas-born Laurie Loman was an amiable also-ran in the proto- girl-group pop-vocals scene of the late 1950s, cutting a few tracks for the mega-budget Tops label, as well as a couple of singles for ABC, working with pop producer Don Costa. Her best-known disc was released in 1960, when she recorded an early version of "Johnny Angel," two years ahead of the 1962 hit by Shelley Fabares. Loman quit the music business to have kids and raise a family, but decided to go back to the studio to cut this set of country(ish) material, which includes cover songs as well as some originals penned by pianist Stan Ecton, who backs her on these echo-heavy sessions. This is pretty campy and schmaltzy, but possibly not so exciting for most twangfans.


<! - #1052 - reissued digitally >
Lew London "Swingtime In Springtime" (Philo, 1976)



(Produced by Lew London)



<! - mostly originals. with Jay Ungar, Mary McCaslin singing backup "...Lew London 2009 Grammy Nominee plays violin, guitar and sings. Lew traveled, wrote and performed with Grammy award winner Steve Goodman. He was a candidate for Guitar Player of the Year in 1977" "...Does anyone remember Lew London, a wonderful banjo and guitar player (also great singer) who used to play with a band called Bottle Hill Boys?" - from New Jersey? - used to be in the band Bottle Hill : http://www.pressofatlanticcity.com/attheshore/nightlife/don-t-be-fooled-by-lew-london/article_b6be3774-831a-11e5-b46d-6fb8ffe02187.html >

Lonesome Coyotes "Lonesome Coyotes" (Vasari Records, 1982) (LP)
(Produced by Hector Qirko & Jay Barron)
This much-beloved Tennessee band was founded in the 1970s by singer Maggie Longmire, and headlined gigs in Knoxville's Cumberland Avenue club scene. They mixed country hits and outlaw tunes with pop standards including tunes by the Beatles, Duke Ellington and Carole King. The country songs include Lefty Frizzell's "My Baby's Just Like Money," Gram Parsons' "Return Of The Grievous Angel," and Gary Stewart's "Sweet Tater And Cisco," which places them somewhere on the more obscuro end of the spectrum. The group included Jay Barron (pedal steel), Steve Horton (rhythm guitar, lead vocals), Doug Kline (drums), Maggie Longmire (rhythm guitar, lead vocals), Hector Qirko (lead guitar) and Stan Turner on bass. Although most of them found non-music day jobs, several bandmembers stuck with it for a while: Jay Barron moved to Nashville to do session work, while guitarist Hector Qirko went on to collaborate with alterna-poet R. B. Morris, as well as recording a handful of blues/rock albums under his own name, eventually moving to South Carolina to pursue a career in academia.


<! - #VV-348 - label from Knoxville, Tennessee https://www.discogs.com/artist/1656217-Hector-Qirko-Band >

The Lonesome Highway Band "Travelin' Light" (Texas Re-Cord Company, 1976) (LP)
(Produced by Augie Meyers & Joey Lopez)
An easygoing, longhaired hippie outlaw stringband from Montana, these guys trucked on down to Texas where they met Augie Meyers of the Sir Douglas Quintet, and recorded this album for Meyers' label. The group was formed in 1974, with Bob Dobbins on bass, Phil Hamilton (harmonica), Chojo Jacques (fiddle), Lewie Norton (drums), Michael Purington (guitar), and Phil Quenin on banjo and dobro. They hung out in Austin for a while, where Chojo Jacques recorded on a few other albums, though eventually they packed up their gear and headed back to big sky country. LHB played regionally until 1985, when they dissolved the band. This debut disc is remarkably coherent and clear in its purpose, mixing bluegrass and country rock with a wispy, mellow feel that would appeal to fans of Jonathan Edwards. Good musicianship all around,


<! - #LP-1003 - recorded at ZAZ Studios in San Antonio - label address in Bulverde, Texas - >

The Lonesome Highway Band "Play Something We Can Dance To" (Ball Of Wax Records, 1979) (LP)



<! - #BOW-101 - Parrett book got the title wrong: left out "Play" >

The Lonesome Highway Band "Live" (2010) (LP)
A live album documenting the band's 1985 farewell concert, these recording sat in the can for a couple of decades... After the LHB broke up, several members went on to other projects, perhaps most notably Chojo Jacques, who seems to have moved into session work for various Americana artists over the years. (Thanks to Aaron Parrett for some of the background info in his book, Montana Americana Music, which profiles several 'Seventies-era Montana twangbands.)


<! >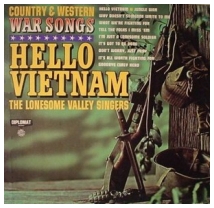 The Lonesome Valley Singers "Hello Vietnam: Country And Western War Songs" (Diplomat, 1965) (LP)


One of the many anonymous bands booked by the cheapie labels to record knockoff albums, The Lonesome Valley Singers actually featured several hotshot pickers, and they knew how to play. The group frequently recorded concept albums, including a number of patriotic albums that can be considered part of the right-wing folk movement. This early album is a vigorous, robust defense of the war in Viet Nam, with a healthy bit of twang in the mix. This record kicks off with a cover of Tom T. Hall's "Hello Vietnam" and includes even blunter songs with titles such as "Jungle War," "It's Got To Be Done," "What We're Fighting For" and "Don't Worry Just Pray." The tide would turn in public opinion, but back in '65 when this came out, the war was still up for grabs, and this is an unusually political record for a country band of the era. Worth checking out, though maybe most if you're a history buff.


<! - #D 2376 A1 Hello Vietnam A2 Jungle War A3 Tell The Folks I Miss 'Em A4 I'm Just A Lonesome Solidier A5 It's All Worth Fighting For B1 Don't Worry Just Pray B2 It's Got To Be Done B3 What We're Fighting For B4 Why Doesn't Someone Write To Me B4 Goodbye Curly Head > <! steel guitar possibly by Buddy Charleton(?) http://bb.steelguitarforum.com/viewtopic.php?p=1165305&sid=21deb14fa4ea7f5f2bb20daf7d9003bf ALT LK copy: The Lonesome Valley Singers were one of the anonymous house bands for the budget-line Diplomat label, and recorded numerous records on various themes such as railroads, prison songs, drag racing and at least one other patriotically-themed album, 1966's "Men In The Green Berets," listed below. Lord only knows who the pickers were that played in this band! >

The Lonesome Valley Singers "Country Serenade" (Diplomat Records) (LP)





<! - #DS 2396 http://historysdumpster.blogspot.com/2012/07/budget-record-labels.html >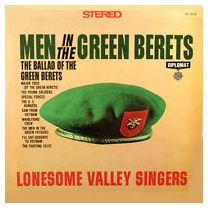 The Lonesome Valley Singers "Men In The Green Berets" (Diplomat, 1966) (LP)


Piggybacking on the popularity of Sgt. Barry Sadler's Ballads Of The Green Berets, this is another, perhaps less nuanced pro-Vietnam album, with songs of macho might and derring-do... This record was once a pretty common sight, and was probably a good seller for the folks at Diplomat.


<! DS 2618 >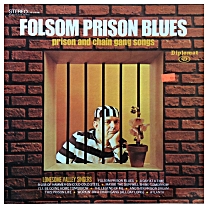 The Lonesome Valley Singers "Folsom Prison Blues" (Diplomat Records) (LP)


Another concept album, this time a set of prison songs, ala Johnny Cash, who topped the charts in 1968 with his live version of "Folsom Prison Blues," recorded as part of his first famous prison concert album. What caught my eye on this album was the fact they added composer credits -- a rarity on this kind of record -- and that, other than the title track" all the other songs are originals, all published by the Kasen Music Company, which was owned by the Diplomat label's founder Daniel Kasen. Among their stable of writers was Ramsey Kearney, who later became the king of Nashville's "song-poem" producers, though he was apparently still paying his dues in the trenches when this record came out.


<! - # DS-2456 https://en.wikipedia.org/wiki/Peter_Pan_Records http://neverpedia.com/pan/Peter_Pan_Records https://books.google.com/books?id=qgoEAAAAMBAJ&pg=PA6&lpg=PA6&dq=Kasen+Music+Company&source=bl&ots=qrD0uya4S2&sig=Ugu3pJnv9azUK5ZGKl0133yPdtM&hl=en&sa=X&ved=0ahUKEwjIuvzSmJzKAhUS12MKHTRgAkYQ6AEIPzAG#v=onepage&q=Kasen%20Music%20Company&f=false >

The Lonesome Valley Singers "Wichita Lineman/Little Arrows" (Diplomat Records) (LP)





<! Diplomat DS-2466 >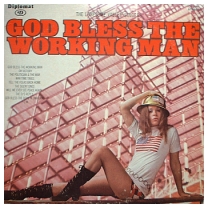 The Lonesome Valley Singers "God Bless The Working Man" (Diplomat, 1971-?) (LP)
This later album is still pro-Vietnam War, but tackles a wider range of themes and presents a richer picture of the American cultural landscape, albeit from the point of view of what what had been dubbed "The Silent Majority" by President Nixon, the un-hippie, blue-collar "squares" who supposedly supported the war. Songs include "God Bless The Boys In Uniform," "The Politician And The War," "P.O.W.," "War Time Taxes" and slightly more forlorn, resigned-yet-hopeful songs such as "Oh Victory" and "Will We Ever See Peace Again." The times they were a-changing, though and while this early '70s album still has a conservative tilt, it nonetheless offers a more nuanced, less propagandistic snapshot of post-Woodstock, pre-Watergate America.


<! - #DS 2489 A1 God Bless The Working Man A2 The DJ's Reply A3 P.O.W. A4 Oh Victory A5 Tell The Folks Back Home B1 God Bless The Boys In Uniform B2 Will We Ever See Peace Again B3 War-Time Taxes B4 The Silent Ones B5 The Politician And The War Lonesome Valley Singers "Songs Of The Dragsters" (Diplomat) (LP) >
The Long Brothers "Laughin' At Satan" (Horne Records, 1977-?) (LP)
(Produced by Roger L. Horne)
I'm not sure where the Long Brothers -- Donnie, Eddie and Steve -- were from, but their influences are pretty clear... This country-gospel album was recorded at an indie studio in Nashville, and is drenched in pedal steel and chicken-pickin' guitar, with robust vocals lifted from the Oak Ridge Boys/Bellamy Brothers playbook. About half the songs are originals, including the title track, a gospel novelty number worthy of the Louvin Brothers. There are only a couple of tracks with unctuous "churchy" arrangements -- mostly, though, this is pretty packed with twang, albeit colored by the late '70s pop-country sound. Unfortunately the liner notes don't include any info on the backing musicians... I'm guessing a bunch of "usual suspects" studio pros, but who exactly it was remains a mystery. It's good to have a few mysteries in life!


<! - #LPS-7780 - no ASIN 08/03/17 >
Helen Long & Longshot Country "The Ponderosa Hotel Presents: Longshot Country" (Longshot, 1979) (LP)
A nice document of a hotel lounge band from Reno, Nevada featuring singer Helen Long and her musical partner, steel guitarist Lynda Buzard, who also get a credit as the band's arranger. There's no date on the album, but the liner notes say that the band was formed in 1969, and had been together for ten years before cutting this disc. The music is all cover tunes, with some interesting choices, generally on the softer side to the spectrum -- stuff like Harlan Howard's "Another Bridge To Burn," "The Green, Green Grass Of Home," "Old Dogs, Children And Watermelow Wine," along with a few more uptempo numbers, such as "Bad, Bad Leroy Brown" and "Let Me Be There." Long was not the world's greatest singer, and the band backing her often rushes the tempo, but still, this is a good snapshot of a working band, chugging away on music they love. Plus, it's kind of cool to see one of these bands being led by two women, rather than having them in the role of "backup" musicians.


<! - no ASIN 01/07/15 - no date on album, but liners say the band was formed in 1969, and had been together ten years http://bb.steelguitarforum.com/viewtopic.php?t=212600&sid=39b62dc683e85d99503b1e65909cd6bd "...The first all girl group I ever saw was Helen Long and the Longshots. They worked the Nevada circuit in the '70's and featured Roy Nichols' wife Marsha on guitar and Linda Buzzard (Riley) on steel.Linda was Donny Buzzard's wife or ex and played a lot of c6. Really good band. Marsha was killed in a car wreck between Vegas and L.A. in the mid-70's. In 1980, I moved to Reno and got to know Linda as she was starting up a new 4-piece all-girl band, "The Texas Playgirls". The lead singer/drummer was Kathy York, one of the best singers I ever knew. We worked the Nevada circuit and were good friends. When their band broke up, Kathy and I worked together a lot and I lost track of Linda." >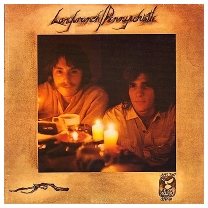 Longbranch Pennywhistle "Longbranch Pennywhistle" (Amos, 1969) (LP)


A pre-Eagles Glenn Frey and songwriter John David Souther formed this late-'60s duo, playing gigs in the nascent SoCal country-rock scene... I haven't heard this one, but I'm sure curious about it...


<! Longbranch Pennywhistle was a country rock/folk music group consisting of Glenn Frey and John David Souther. They played as a duo in the late sixties at Doug Weston's Troubadour Nightclub in West Hollywood, CA. They released a self-titled album in 1969 under the Amos Records label. However, the label dissolved a couple years later in 1971, and the group split up. Shortly thereafter, Frey formed The Eagles, after meeting Don Henley at the Troubadour bar in 1971. Souther and Frey would continue to collaborate, also with fellow Eagle Don Henley, occasionally on such Eagles classics as "The Best of My Love", "New Kid in Town", "Victim of Love", "The Sad Café", and "Heartache Tonight". They also recorded the song "I Can't Believe It" used in the 1971 film Vanishing Point. This song does not appear on Longbranch Pennywhistle's only album. >

Shorty Long/Various Artists "The Shorty Long Show -- Live At Ontelaunee Park" (Dollo Records) (LP)
Not to be confused with the Alabama soul singer of the same name, Pennsylvania's country bandleader Shorty Long (born Emidio Vagnoni, 1924-1991) was a real jack of all trades in the postwar entertainment industry. In addition to being a prolific songwriter and longtime fixture in the East Coast and Midwestern country scene, Long was a successful Broadway actor (playing the hick character Herman, in the original cast of Frank Loesser's "Most Happy Fella") and he also did A&R and session work for RCA records, where he worked with stars such as Eddy Arnold and Elvis Presley. Allentown, PA was his main stomping ground, though -- in addition to live performances on radio, TV and on stage, he operated two successful live music venues: Santa Fe Ranch opened in 1948 and later gave way to the Ontelaunee Park venue after Long found a bigger plot of land in 1965. This album was recorded there, with guest artists that included local TV personality Sally Starr, as well as Jay Earle, Eddie Butterworth, and others. Long sold Ontelaunee Park in 1982, following a heart attack the previous year, but continued to perform off and on over the rest of the decade.


<! - no ASIN 03/25/16 - Ontelaunee Park, near Allentown, PA http://articles.mcall.com/1991-10-26/news/2830194_1_berks-county-shorty-recording >

Shorty Long "Polka Party" (Cindy Records, 19--?) (LP)
Along with other hillbilly old-timers such as Jimmy Heap, Shorty Long found himself doing stints on the comedy club circuit, as heard on this album. Along goofball numbers such as "Butter And Eggs Polka" and "Rest Room Polka" are tracks such as "The Duck Song," "I'll Drink To That," "The Best Friend A Bar Ever Had " and "Kissing And Potato Chips."


<! - #CR-113 A1 The Duck Song A2 The Best Friend A Bar Ever Had A3 Drink Up You're Behind A4 Ontelaunee Polka A5 Always, Always, Always A6 No Beer In Heaven A7 I'll Drink To That B1 Rest Room Polka B2 Cindy Polka B3 Phfft! You Were Gone! B4 Sawing Off A Piece B5 Butter And Eggs Polka B6 Kissing And Potato Chips >

Shorty Long & Dolly "Tennessee Candy" (Dollo Records, 19--?) (LP)
Although this isn't a gospel set, the Longs are backed here by the Blue Ridge Quartet...


<! - #780 A1 Tennessee Candy A2 Make Me That Sure Of You A3 Clear, Clear Conscious A4 The Only Cure For A Broken Heart A5 Mother Of A Honky Girl B1 Let It Rest In Peace B2 Johnny's Been Here B3 One Little Moment With You B4 It Took Another Man's Kiss B5 You'll never Change >

Shorty Long & Dolly "34 Hymns And Recitations" (Dollo Records, 19--?) (LP)
A three-LP(!) set of country gospel songs recorded later in their careers... The duo is backed by "Brother Lou at the Kimball organ" and there's a photo of all three together at TV station WRFY (were they on the air there?)


<! - #D-1001 >

Shorty Long & Dolly "Folk Album" (Dollo Records, 19--?) (LP)



<! - #D-3000 >

Shorty Long, Uncle Jack & Mary Lou "Live At The Reading Fair: July, 1971" (Dollo Records, 1972) (LP)
An homage to a pioneering figure in the hillbilly music scene of the 1930s and '40s, "Uncle" Jack Nelson (1987-1972). Nelson and his wife Mary Lou were originally from Ohio, but like many performers in the radio era, they moved around a lot; eventually they settled in Pennsylvania, and for over a decade operated their own music venue, Himmelreich's Grove near Womelsdorf, PA, where they worked for most of the 1940s. Nelson's connection to the Longs dates back to the Great Depression when they worked together on radio, maintaining that relationship for many decades to come. The liner notes are remarkably forlorn and circumspect, as Long recounts his attendance at Nelson's funeral in April, 1972, where he and Dolly Long joined a handful of old-timers. Apparently, although Uncle Jack and Mary Lou were big stars on the radio, they never recorded singles or albums, at least that's what Long says here, so this concert recording from a show in Reading, Pennsylvania makes a fitting epitaph for a now-obscure country legend.


<! - #DL-668 - pix - did they own Himmelreich, or just perform there? >

Shorty Long & The Nashville Ramblers "Country Greats" (Stereo Gold Award, 1976-?) (LP)
This includes covers of classics by Eddy Arnold, Jim Reeves, Hank Williams and others...


<! - UK pressing? don't think so also: Shorty Long "Hey Doll Baby! The Shorty Long Story: 1947-1956" (El Toro Records, 2003-?) (CD) B01KB1PGHO Shorty Long & His Santa Fe Rangers "Blue Ranger" (BACM, xxxxx) (CDR) B01KBHR248 https://www.discogs.com/artist/887756-Shorty-Long-3 https://www.discogs.com/artist/2255051-Dolly-Long Shorty Long & Dolly "Me And My Country Girl" (Malvern Records, xxxxx) (LP) 78: Sante Fe Rangers Featuring Shorty Long, Jack Day and Rusty Keeper "Blue Rose Of The Rio"/ "I'll Still Go On Loving You" CR-203 45: Shorty Long "The Legend Of Wyatt Earp"/"Jesse James" (RCA Victor, 1957) (7") - for an ABC TV show - Dolly Dimple (aka Gladys Ulrich, his wife) >

Lucky Look "Lucky Look Remembers" (Interstate Records, 19--? ) (LP)


Orville "Lucky" Look was born in rural Eastern Maine and was a friend of New England country star Dick Curless, and sang with him at a bar called Sleepy's Silver Dollar in Bangor, Maine, way back in the 1950s. Look eventually moved to Connecticut, where he opened his own nightclub -- the Lucky Look Lounge, no less -- in Bolton Lake, Connecticut, and recorded several LPs and a number of singles.


<! >

Lucky Look "Last Call" (Music City Records, 1978) (LP)





<! A1 The Rockbound Coast Of Maine A2 Old Moon A3 Mr. Painter Man A4 The Pace Is Slow A5 Last Call B1 Wheeling, West Virginia B2 Saturday Night Singer B3 I Recall A Gypsy Woman B4 Potatoe Run B5 Lonely Women B6 Early Morning Rain Credits Bass – Sandy Martin Drums – Steve Cahill (2) Guitar – Chuck Parrish (2), Gary Winslow (2) Piano, Harmonica, Clavinet – Jeff Jarvis (3) Violin – Slim Cox Violin, Steel Guitar – Terry Sutton >

Lucky Look "These Tears I Cry" (Robb Records, 19--? ) (LP)
(Produced by Terry Sutton)



<! - #NR-3886 - no ASIN 03/17/17 - Connecticut country artist recorded at EAB Studios in Lewiston, Maine - all songs on Side One are Orville Luck originals - Terry Sutton on steel guitar, with Sam Buckner on lead guitar and bass, Sally Perry doubling on bass and banjo, and Mona Perry on rhythm guitar, also a couple of fiddlers (id'd as on "violin") and drummers http://articles.courant.com/1995-08-13/entertainment/9508110041_1_tim-mcgraw-classic-country-country-music - his brother's obituary: http://machiasnews.com/elmer-b-%E2%80%9Cpete%E2%80%9D-look-jr-whiting?qt-tab_sidebar=0 CT music scene info: http://hartford.typepad.com/eric_danton_sound_check/2007/04/connecticut_mus.html >

Lucky Look "By Request" (Mission Records, 19--? ) (LP)



<! - #MC-LL-001 - looks MUCH later than other records >

Lonnie & Lottie "Baby Bye Bye" (Marathon Records, 1973) (LP)
A brother-sister duo from Maniwaki, Quebec, Lonnie and Lottie O'Reilly started out as child performers and worked steadily in local radio and TV, including a gig on Gary Buck's show... I think this was their first album and is mostly cover songs, with one original song credited to each of the siblings: Lonnie wrote "There's Only One You," while Lottie penned "Your Favourite Pastime" (with British-style spelling!) They also cover "Country Roads," "Okie From Muskogee," "Teddy Bear Song" and other early '70s and late '60s hits. It's possible that Lottie sounded better as a child performer, though she's kinda wobbly here... On some songs where she sticks to harmony she sounds kind of like Skeeter Davis. Brother Lonnie's got kind of a Charlie Louvin-esque vocal tone that's not bad and sounds decently country... Fairly rootsy arrangements as well, though again, not necessarily top-flight stuff.


<! - no ASIN 08/15/15 - no producer info visible >

Loose Boots "Loose Boots" (Criminal Records, 1978) (LP)
Jangly, bouncy, brghtly twangy country-rock from the late '70s Tucson, Arizona scene. This band featured songwriters Scott Sechman, along with Billy Odom, formerly of the Straight Shot band. It's nice stuff, roughly in the same vein as hippiebilly bands such as the late-edition Flying Burrito Brothers or New Riders Of The Purple Sage.


<! - no ASIN 02/01/16 http://www.dantiques.com/tucsonmusic/looseboots.html >

Lore & The Legends "One Step Ahead Of The Law" (Colt Records, 1986) (LP)
A later album by songwriter/graphic artist Lawrence Shoberg, aka Lore Orion (1949-2013), who led the country-rock group Bandera in the early '80s, and later formed his own band, Lore And The Legends, along with his longtime collaborator, Bobby E. Boyd (aka Bandera Bob). The next step would be their "heavy leather" hard-twang band, KATTL, which continues on today, on the edges of the red-dirt and bro-country scenes.


<! - #COLT-20.20 - no ASIN 12/29/17 - Lore Orion... probably should do a page for him Side 1 : Plains of madalene / Just across the river / El bandito / Yankees in Houston / Taffeta memories / Saying goodbye to the west Side 2 : One step ahead of the law / Silver spurs / Cowboy arms hotel / Pearly gates / Sometimes it's hard to be a cowboy / Hairtrigger Colts '44 >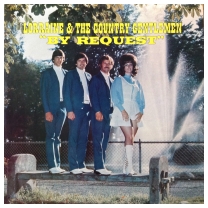 Lorraine & The Country Gentlemen "By Request" (Charter Records, 1973) (LP)
Mostly country covers by a youthful quartet from the Seattle-Tacoma, Washington area... Lead singer-bassist Lorraine Van Sickle had a regular gig at an old Seattle bar called the Branding Iron and also performed on a local TV station (Channel 13) backing a guy named Grover Jackson in the early 1970s. Her band included her husband, Skip Van Sickle, steel player Joe Brignone and drummer Terry Hildreth. The repertoire on this album is mostly cover songs, with a tilt towards popular hits of the early '70s such as "Teddy Bear Song," "Polk Salad Annie," "Tie A Yellow Ribbon," "I Believe In Music" and -- of course -- "Me And Bobby McGee." The album also includes one song by another local artist, Carol Cuff, who was friends with the band and who recorded an album of her own several years later. Many years later, Ms. Van Sickle resurfaced as Lorraine Hoyle, owner of the Lady Luck's Cowgirl Up, a steakhouse with a country music vibe, up in Spanaway, WA.


<! - no ASIN 01/05/16 >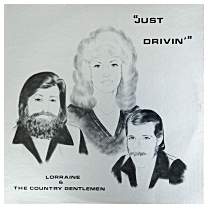 Lorraine & The Country Gentlemen "Just Drivin' " (Peace Arch Recording, 1981-?) (LP)
(Produced by Gary Duckworth)
This album's from much later, in the early 1980s, with covers of two John Conlee songs, 1978's "Rose Colored Glasses," and 1980's "Friday Night Blues," as well as Johnny Lee's hit, "Lookin' For Love," which was also from 1980. She had changed up her band as well as her name, now going by Lorraine Redding, with Chet Richardson on lead guitar and Mike Shannon playing drums. The repertoire is pretty much all covers. though the title track, "Just Drivin'," may have been an original, though there were no composer credits on the album. Tacoma old-timer Ray "Shotgun Red" Hildreth contributed liner notes, giving a nod of his hat towards the old days when they worked various gigs togeher, and when his son Terry was in her band.


<! - no ASIN 01/05/16 LCG - 1049 track 2, "Sleepin' Single" was probably the Barbara Mandrell song, "Sleepin' Single In A Double Bed" (1978) >
Lost Highway Band "Travelin' Light" (Texas Re-Cord Company, 1975) (LP) <! 1977(?), per Sahm fan site >


(Produced by Augie Meyers)



<! -country-Folk-Rock release out of San Antonio, Tx; Augie Meyers produced breezy picker- 'n fiddler-bag gone w/loose Cajun-sway on "honey dew"; banjo-fiddle-gear w/guitars, mandolin, dobro, bass 'n drums; Western-swingin' 'n Tex-Mex stringin' >
Lost Highway Band "Play Somethin' We Can Dance To" (Bow Records, 1979) (LP)





<! Lost Highway Band "Head Band" (2001) (CD) B00571NU72 - not sure if these are the same guys... this is a super-commercial sounding set - guys in the video look a little old, but maybe not 40+ years old >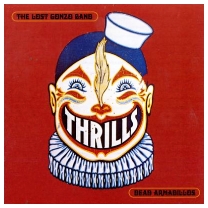 The Lost Gonzo Band "Dead Armadillos" (Edsel, 1996)


This was Jerry Jeff Walker's old backup band, which, steeped in the mystique of their association with Jerry Jeff, managed to wrangle a couple of LPs out of their record label before getting shuffled quietly under the rug. This disc collects material from their first two LPs, the highlight track is, of course, the classic "London Homesick Blues," with the chorus: "I wanna go home with the armadilla/with country music from Amarilla to Abeline/the friendliest people and the purtiest women you ever seen..." It was the only time on record that Lost Gonzo songwriter Gary P. Nunn outshone Jerry Jeff as a performer... at least until he pursued a solo career on his own label. Nunn's solo records throughout the '80s and early '90s have been uniformly high-quality.


<! 130 x 130 >

The Lost Gonzo Band "Rendezvous" (Amazing Records, 1991)

The Lost Gonzo Band "Hands Of Time" (Vireo, 1995)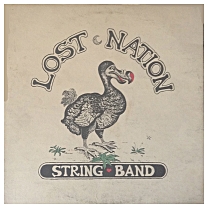 Lost Nation String Band "Lost Nation String Band" (Dodo Records, 1982) (LP)
(Produced by Victor Marsh)
Obscure and rural, though not all that country. This quartet from Bayfield, Wisconsin mixed bluegrass twang with a hefty dose of "Puff The Magic Dragon"-ish folk... A little too folkie for me, but I did like their label name ("The Label Of Extinction") It's mostly cover tunes, including stuff by John Lennon and Tom Paxton, as well as a version of John Hartford's "Tall Buildings," as well as some Celtic-influenced traditional bluegrass stuff. There is some country-ish, stuff, though: guitarist/banjo picker Warren Nelson contributed some original material, including the lively "Rosie Where Are You Tonight" and his own new lyrics to "Whiskey Before Breakfast." Bandmembers Bruce Burnside and Don Pavel added one song each, including Pavel's "Sittin' Around Pickin'," which is an album highlight. Mostly this isn't the kind of stuff I'm looking for, but it is some obscure old Midwestern DIY, and might be of interest to folks who are into the whole Twin Cities acoustic music scene...
Skip Lotten "Nashville Won't You Be My Home" (NW Enterprises, 197--?) (LP)


(Produced by Tom Nitzsche)
I couldn't track down the date on this one (anyone out there know?) nor much info about Mr. Lotten, whose full name was Ollin O. Lotten, Jr., a native of Indiana, who looks like he was in his twenties when he cut this album. Like a lot of country folks, he may have wanted to make Nashville his home, but found Music City a tough nut to crack -- eventually he seems to have gravitated towards Branson, Missouri, and released at least one other record, a New Age-y/meditative album for kids... Other than that, the guy's a cipher. This album's title track was one of four originals, but many of the other songs are covers, such as "Friend Of The Devil," "Fox On The Run" and "Hickory Wind." Any other info is, of course, welcome.


<! - aka Ollin Skip Lotten - singer eventually made his way into the orbit of Branson, MO ~~ born 1947 A1 Rock Island Line (Won't You Carry Me To My Home) (c. Lotten) A2 I Am A Pilgrim 2:47 A3 Fox On The Run 2:25 A4 Old Tennessee 3:08 A5 To Forego What's Too Far Gone (c. Lotten) B1 Nashville Won't You Be My Home (c. Lotten) B2 Hickory Wind 3:02 B3 How Long 2:37 B4 Friend Of The Devil 2:42 B5 Leavin' For Cleveland (c. Lotten) "...folk album from Brown County Nashville Indiana….He performs original songs along with covers of songs by Manfred Mann, Dan Fogelberg, Jonathan Edwards & more" >
Louie And The Lovers "Rise" (Epic, 1970)



(Produced by Doug Sahm)



<! 1970 | Country Rock,Pop A lost and found story. Louie and the Lovers from Salinas, California put out this one record, discovered and produced by the legendary Doug Sahm during his exile from Texas; it barely sold. But Rise was such a strong album, a startling blend of the San Francisco sound, Chicano music, and Tex-Mex country rock, it became an easy target for collectors. Rarer, however, was the fabled follow-up album, lost in a fire save for one cassette and unreleased until Bear Family's recent offering, Louie and the Lovers, The Complete Recordings. >
Louie And The Lovers "The Complete Recordings" (Bear Family, 2009)


(Produced by Doug Sahm)



<! BF: "...In 1970, Louie and The Lovers released the album Rise. It didn't sell at the time, but has been treasured among music lovers ever since. Produced by legendary Texan roots rocker Doug Sahm, the young band (every member was yet to turn twenty) came across like a Salinas Valley Boy version of Creedence Clearwater Revival infused with a pinch of a tex-mex Big Star. Album opener Rise is blistering power-pop dressed up in heavenly vocal harmonies and guitar hooks galore while I've Always Got You On My Mind and I Just Met You are soulful ballads, endlessly and timelessly beautiful. Royal Oakie is rough, lose happy-go-lucky roots rock. Why the 45rpm single Driver Go Slow didn't chart is now hard to understand. No wonder Peter Buck (of R.E.M. fame) is a huge fan of Louie and The Lovers. This CD expands the original Rise with non-album single tracks, session outtakes and most sensational; an entire, previously unreleased second Louie and The Lovers album! This Bear Family anthology was produced with assistance from our main man himself. In the comprehensive CD-booklet Ortega reveals the full story of his band. Deep inside the singer's private wardrobe we detected scrap book pictures documenting Louie and The Lovers in full force during a recording session. All in all, this is the definite Louie and The Lovers record. " >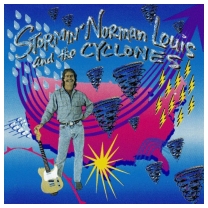 Stormin' Norman Louis "...And The Cyclones" (Muir Drive Music, 1989) (LP)


(Produced by Tiran Porter & Ken Kraft)
Bar-band twang from a terribly sincere Northern California dude who didn't have the greatest voice, but did put his all into making this album. He's sort of in the same mode as folks like Norton Buffalo or Cornell Hurd, just not at the same level musically... There is some nice pedal steel (by "Slippery" John Weston) and session picker Frank Reckerd sits in on one track, "California Cowboy," but otherwise most of the musicians are (to me) unknowns. Nothing here really wowed me, but it's definitely another example of real-folk, country-indie DIY... He seems to have made at least a couple of albums, though there also seems to have been some rivalry with the Stormin' Norman (Zamcheck) who cut some tunes in the '70s, and later started billing himself as "The Real Stormin' Norman." Plus, what about General Schwarzkopf? This could get ugly!
Ola Louise "Most Requested Songs By Ola Louise" (MCR, 1974) (MP3)


(Produced by Charles Thompson & Jim Spence)
This was the lone album by California singer Ola Louise, a former rodeo pageant queen from Arizona who moved to the Golden State in the 'Fifties and married Paul Westmoreland, a Sacramento-area deejay and country music songwriter best known for the hit song, "Detour." She sings that one here, along with several other Westmoreland tunes and hits of the era such as "Behind Closed Doors," "Me And Bobbie McGee," and Leroy Van Dyke's "The Auctioneer." It's an enjoyable record, even though Ola Louise is sometimes a difficult vocalist -- she doesn't always stay in tune, though I think a lot of this has to do with the problems of low-budget, self-released, DIY recordmaking - no time for re-dos, so some flubs just got left in. But at her best she evokes gal singers such as Loretta Lynn and, more particularly, Liz Anderson, with a rootsy take on the (then)contemporary countrypolitan sound. The backing musicians were pretty good and provided an adequate and reasonably twangy backing -- good examples of the regional pickers working in the Central Valley at the time, though unfortunately they're not listed in the liner notes. Ola Louise also briefly recorded for the Kapp label in the late '60s, although I think she only recorded a couple of singles, neither of which charted. So, here's the recorded legacy of a little-known hillbilly filly who seems to have been in the thick of the California country scene... Anyone have more info about her?


<! KAPP-990 - Ola Louise "Bridge On Truckee River"/"Forecast For The Blues" (Kapp, 1969) KAPP-2046 - Ola Louise "Blues Stay Away From Me"/"Temporary Relief Of A Heartache" (Kapp, 1969) B0051EEX30 >
Elaine Love "The Story Of Love" (Music City Records, 1981) (LP)
(Produced by Clarence Selman & Chuck Haines)
Although this looks like a pretty low-rent custom-indie LP, ya gotta admit Elaine Love had potential. A husky-voiced singer with a blues-mama undercurrent that anticipated the early-'80s successes of gals such as Gus Hardin, K. T. Oslin and the Judds, Elaine was a powerful, emotive vocalist, though her talent seemed a bit raw and underdeveloped... You get the sense that with a stronger, more seasoned producer shaping her performances, she might of really had a shot. Backed here by a Nashville-adjacent studio crew she belts her way through five self-penned originals on Side One, including the salty though rather rambling "Working In A Honky Tonk Bar," a semi-feminist, slice-of-life, working class manifesto which one presumes is autobiographical. Side Two includes a bunch of cover tunes, ranging from the disco hit, "I Will Survive" and obscure numbers by Arlo Guthrie and Rupert Holmes to a twanged-up rendition of the vocal standard oldie, "Glory Of Love." She had a lounge gig at the Best Western motel in Americus, Georgia at the time she cut this disc, and the liner notes inform us that Tom T. Hall saw her there and took interest in her career; you can sense what a powerful live performer she may have been, especially on a good night when she was feeling comfortable and relaxed. Her foray into studio recording could have been better -- although the cover songs go well, she seems a little nervous around her own songs and her phrasing wobbles and occasionally falls flat, although the band -- which included pro pickers Leo Jackson and Fred Newell on guitar, and drummer Jerry Kroon -- really seem lively and engaged. With more time in the studio and a little editorial help, this charming set could have been a doozy.


<! - # MC-EL-001 - no ASIN 07/29/18 - recorded at the Toy Box studios, in Brentwood, Tennessee - studio musicians include Leo Jackson, Fred Newell (guitars), Jerry Kroon (drums), other less well-known players on bass, piano - kind of a Gus Hardin, K. T. Oslin, Judds vibe? blues-mama undercurrent - couldn't find info on cursory Google search 07/30/18 >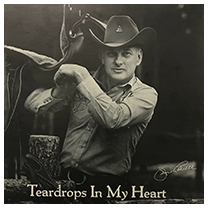 Jim Lovell "Teardrops In My Heart" (Circle B Recordings) (LP)


A plainspoken solo set of western (cowboy) songs by one of the Circle B Cowboys from Rapid City, South Dakota's Circle B Ranch... This album looks more modern than the old Circle B Cowboys records of the '60s and '70s... Possibly it's from as late as the early '80s(?) though apparently it came out on 8-track tape as well, so it couldn't have been much later than that. Lovell is a deep-voiced singer with limited range but plenty of heart. Not a standout for the genre, but satisfying and sincere.


<! - #CB-636 - no date, no producer or musician credits - also came out as an 8-track tape >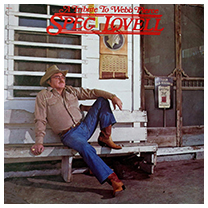 Spec Lovell "A Tribute To Webb Pierce" (4 Star Records, 1982) (LP)


Wait: there's a Webb Pierce tribute album? Why wasn't I told about this?? Oh... you're telling me now? Well, okay... A Tennessee banker by trade, but a fanboy at heart, Knoxville's Spec Lovell pays homage to honkytonk hero Webb Pierce with covers of ten classic hits from the '50s and '60s, including winners like "There Stands The Glass," "Back Street Affair," "I Ain't Never," "I'm Walking The Dog" and "Slowly." Sounds good to me! Unfortunately, there's no info on who produced or played on this album... alas!


<! - #4S-111 - no musician, producer info - Webb contributes liner notes >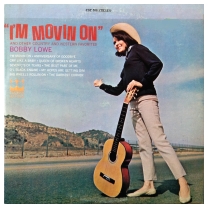 Bobby Lowe "I'm Movin' On... And Other Country And Western Favorites" (Crown Records, 1968-?) (LP)
One of the countless unheralded country artists who semi-anonymously recorded an album for the uber-cheapo Crown label... and one of the more talented! I have no info about Bobby Lowe, beyond song titles, there are no liner notes on this album, so it's all a mystery to me. What's comes through quite clearly, though, is Lowe's solidly old-school approach, particularly his rough, blunt, unique-sounding semi-hillbilly vocals. Not surprisingly, he sounds most like Hank Snow, but there are also hints of Ernest Tubb and other notoriously odd-voiced old-timers. Pretty solid backing bands, too, though again, the musicians aren't listed. A lot of cover tunes, although it's possible that several songs -- "The Seven C's Of Tears," "Anniversary Of Goodbye," "The Best Part of Me," and "My Hopes Are Getting Dim" -- were originals... they certainly are some of the most enjoyable tracks on the album! By the way, as of this writing, there's a link to this album through iTunes to a reissue of this record, so you don't have to dig through the bins to find it...


<! - no ASIN 05/28/15 - 208 pic is blurry - rescan? - #CST-560 - 1968 date per http://www.bsnpubs.com/modern/crown/crown5500.html >

Jerry Lowe & The Imperials "Don't Look Like Baby's Comin' Home" (Imperial International, 1974-?) (LP)


(Produced by Chuck Heifner & Jerry Lowe)
Country covers from an uber-indie Indiana band... These guys were all locals, with lead singer Jerry Lowe born and raised in the Hoosier homeland, moving from New Castle to Straughn, Indiana, by the time this album was made. The set is mostly (if not all?) covers -- late-'60s/early '70s stuff like "Me And Bobby McGee," "Kay," "Satin Sheets," "Proud Mary" and "I Washed My Hands In The Muddy Waters." Dunno if any of the guys from the Imperials played with any other bands... For what it's worth, the group included Pat Johnson on pedal steel and Ray Reynolds on bass, with a couple of different guys playing piano. No date on the album, but I'm guessing '74, based on the repertoire.


<! "...A Division of Heifner Lowe & Johnson Enterprises" - Circle City, USA - from Straughn, Indiana, norn in New Castle, IN - "Satin Sheets" from 1973... - liners say Lowe was born in 1940 >
Ken Lowery & Country Fever Band "Seagram's Double 7 Winner" (Plantation, 1983) (LP)


(Produced by Cal Scott)
In 1982, this band from Lakeview, Florida was the winner of a talent contest sponsored by the Seagram's 7 booze company, looking for the best "young country" band in the US... They won $5000.00 and a recording contract with the Plantation label, the fruits of which are seen here. Looks like this album includes a bunch of original material as well...FYI, second place went to a band called Baked Apple, from Groton, CT.


<! - #PLP-550 - Country Fever Train; Goodbyes Come Too Easy; Yesterday She Told Me She Was Leaving; Hey Girl; Burning Down; It's All Over Now; Let Me Love You One More Time; Woman of the World; Without Her Love; These Little Things Mean Country. Written up in their local paper: Lakeland Ledger - Oct 26, 1982 Other finalists: Timberline (Las Cruces, NM), Southbound 76 (Crookston, MN), Whiskey Mountain (Louisville, KY), River Road (Lake Charles, LA) and Leather & Lace (Bethesda, MD) >

Sonny Lowery "King Of Kings" (Temple Music Company, 196--?) (LP)
(Produced by Larry Benson)
Country gospel by a former 'Fifties rocker. A native of Pryor, Oklahoma, singer Sonny Lowery grew up working on oil pipelines with his dad, but left home in the late 1950s to start a music career in Los Angeles, and cut a couple of singles for the Specialty label, including "Goodbye Baby Goodbye," which became a regional hit. As Lowery relates in the liner notes, he embarked on an extensive tour riding on the strength of these records, but couldn't quite grab the brass ring at the national level. After returning home, he "remembered having been raised in a Christian home" and applied his talent to non-secular music, though the guys backing him on this album were versatile players who worked both sides of the street. Producer Larry Benson assembled several of his best musicians for this session, including bassist Stu Bonham, Bobby Cotton on drums, Jimmy Jay picking guitar, pianist Rex Stafford and Johnny Vaughn on steel. No release date, alas, but it looks late 'Sixties, early 'Seventies at the latest.


<! - #LPS-10 - b. circa 1941? - liner notes mention his daughter's ages: Christi (8) and Cindi (9) - he may have wound up destitute and homeless in Dallas after the Oklahoma oil industry went bust; not sure if this is the same Sonny Lowery or not (book doesn't mention a career in music): https://books.google.com/books?id=5iLI6ZJfIzgC&pg=PA20&lpg=PA20&dq=%22sonny+lowery%22+oklahoma&source=bl&ots=VTuYBvTOo3&sig=ACfU3U2uT5t6kciXNkBE54kZTtkbucS_7A&hl=en&sa=X&ved=2ahUKEwiEp4nC-9ThAhURbawKHeFMCqkQ6AEwBHoECAkQAQ#v=onepage&q=%22sonny%20lowery%22%20oklahoma&f=false - book says he was born in Tahlequah, OK (which is near Pryor) >
Ron Lowry "Marry Me" (Republic Records, 1970) (LP) <! #39 >


(Produced by Charlie Adams)
Another country music also-ran... The title track cracked into the Top Forty (barely), though the follow-up single, "Oh How I Waited," pretty much tanked, and I think that was all she wrote for Mr. Lowry's solo career... This was a mildly twangy version of a song recorded by Engelbert Humperdinck in '69, and while this version is a bit perkier, it retains a lot of the same bouncy late-'Sixties orchestral pop sensibility. Apparently Lowry was an based in Arizona at the time this came out, though he grew up in New Mexico and settled in around Tucson after serving a hitch in the Army.


<! - also issued in Canada on the Quality label http://obits.arizonagravestones.org/view.php?id=15603 Obituary: West Valley View, Avondale, Arizona February 16, 2007 Ron "Butch" Lowry, 62, of Buckeye died Feb. 6, 2007, in Goodyear. Mr. Lowry was born July 6, 1944, in Sayre, Okla., and was raised in Douglas and Roswell, N.M. He was drafted into the Army in 1964 and served in France and Germany. While in the service, he worked with the Wade Jackson Organization backing various country music artists on U.S.O. tours After serving in the Army, Mr. Lowry settled in Phoenix, where he was offered a recording contract with Gene Autry's Republic Records. In 1970, he was placed on "most promising male vocalist" lists by three publications: Cash Box, Record World and Billboard. He is survived his wife, Sue; one son, Joey of Denver; two sisters, Lou Ann of El Paso, Texas, and Linda of Tucson; and one brother, Larry of Phoenix. >

Dale Luedke "Telling Tales With Loose Ends" (End Of The Trail Records, 19--?) (LP)
(Produced by Nick Kuzulka & Dale Luedke)
Singer-guitarist Dale Luedke hailed from Waupun, Wisconsin, or thereabouts. Anyway, this one's really more of a coffeehouse singer-songwriter folkie kinda thing, although he is joined on a couple of tunes by fiddle and pedal steel, notably on a thumping cover of Lefty Frizzell's "If You've Got The Money, Honey," showcasing Wally Messner's steel playing. Most of the other tracks are Luedke originals, and they're generally pretty shambolic efforts -- wordy, strained lyrics with high aspirations tempered by his somewhat iffy vocals, as well as his preoccupations with success and the stumbling blocks in life. Several songs spotlight Luedke's apparent resentments about his own lack of financial success and creative recognition, although he tries to mask his feelings with an affectation of wry detachment and philosophical wit. Luedke wasn't quite the Greg Brown-ian storyteller he aspired to be, though if you're into obscure, off-the-radar, proto-Americana folksingers, this disc might be of interest... A little twang included, but it's not really a "country" set.


<! https://www.facebook.com/search/?q=Dale+Luedke+The+University+of+Kansas&searchtype=people dalel@ksdot.org - LK emailed 09/05/17 but it's a different guy - no ASIN 01/22/15 - date not on album, but given on this website: http://www.folklib.net/book/wi_book09.shtml#L - End Of Trail label had at least ten releases - NOT Luedke's private label - Wally Messner plays pedal steel on two tracks - Luedke was a highschool football quarterback, c. 1971 >

Clifford Lopez Lukesh "Clifford Lopez Lukesh" (LP)
A bilingual country album from an influential New Mexico singer, with Spanish-language songs alongside English-language honkytonk standards... I wasn't able to track down a label name or recording/release date for this one (or any of his other albums, and there are a few) but I'd welcome any info that readers can provide...


<! "...Welcome to some local talent from the state of New Mexico." - no ASIN 01/22/15 >
Luke Warmwater "Harmony Grits" (Munich Records, 1974) (LP)


This European-based group appears to have been made up mainly of American expatriates living in Holland... Guitarist Steve Harding wrote a lot of their music, with backing by Alice Brown on fiddle and mandolin, and Willie Murphy plunking banjo, with various European collaborators. Brown later worked with a guy named Buddhix, who (in 1976) covered one of the Luke Warmwater songs, Steve Harding's "Saskatchewan Dan," while Harding himself relocated to California's central coast, where he went on to compose a variety of musical productions and albums.


<! - were they Americans/Canadians recording in Europe? - Steve Harding, guitar - Willie Murphy, banjo, Alice Brown fiddle and mandolin http://wimbloemendaal.blogspot.com/2010/08/steve.html "...Steve woont tegenwoordig in CaliforniĎ, waar hij voor een lokale tv-zender werkt en programma's met musici en schrijvers maakt onder de titel "Travels with Steve & Elizabeth". Hij schreef ook een muzikaal hoorspel "Cobblestones" over musici, die in het begin van de jaren zeventig door Europa reisden" this appears to be the same guy, with a song called "Down And Out In Amsterdam Blues": Steve Harding "The Troubadour" (2007) http://www.allmusic.com/album/troubadour-mw0001902964/credits http://festivalnet.com/Steve__Elizabeth/ - lives in Templeton, California (near SLO) >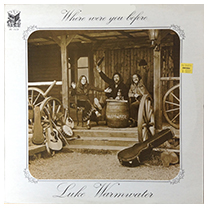 Luke Warmwater "Where Were You Before" (Stoof Records, 1975) (LP)


(Produced by Job Zomer & Dick van Schuppen)
Fiddle, banjo and guitar blend in an easygoing, fluid, post-bluegrass folkie miasma... These songs are mostly loose-knit, stream-of-consciousness affairs, pleasant on the ears though a little hard to focus on thematically. Hmmm. Well, yes, I suppose it's concievable that these longhairs were getting a little stoned while living in Holland in the 1970s. Anything's possible, right? Anyway, less of a country thing, but nice for listeners who are into the whole folk-freak thing.


<! >

Lundy Country "Lundy Country" (Windmill Records, 1980) (LP)
(Produced by J. W. Daniel, Don Caldwell & Lloyd Maines)
Singer Fred Lundy was a country radio DJ and emcee on KTKO, San Angelo, Texas... He's backed on this album by the Maines Brothers band, with Lloyd Maines taking a lead role as co-engineer and guitarist. The album has plenty of originals, including songs by Lundy and producer J.W. Daniel, as well as some other guys sharing the same Hinges Publishing company rooftop. Previously, in '79, Lundy released a single with two songs heard on this album, J. W. Daniel's "All The Hurt He Left Behind" and Lundy's "All The Way To Texas." I'm not sure if they're the same versions, but it sure sounds like it -- although the single was credited to a band called the The Chapparal, like this album is was also recorded at Don Caldwell Studios, in Lubbock. Along with the Maines Brothers, this disc includes fiddling by Richard Bowden (of Pinkard & Bowden fame), steel guitar by D. J. Brown, and piano plunkin' by Bill Gammill and Monte Williams.


<! - #WRSA-2980 - no ASIN 12/27/17 - D. J. Brown(?) - John Bennett song, "Wild Bill" on Side One, also on Hinges >
Cathy Lunsford "You Men At The Bar" (One Shot With A Bullet Records, 1975)





<! Originally recorded and released through One Shot with a Bullet Records, You Men At the Bar includes many of the tunes that were most requested by audience members and fans of Ms. Lunsford, including the a'cappella version of the beloved 'Shenandoah' - she was the SAME artist as folkie Mary Catherine Lunsford - had an album on Polydor in 1970 >
Cathy Lunsford "Cowgirl In The Wind" (Ricochet, 1981)


(Produced by Cal Scott)
An ambitious self-released set from an Oregon cowgirl who wrote all but two of the songs on here -- the exceptions being a version of "Stay All Night" and Paul Davis's "Ride 'Em Cowboy." This is a spunky album, the kind of record by the kind of artist you want to root for, although to be honest, it does have its flaws. She booked a big band, with full country instrumentation -- fiddle, pedal steel, the works -- but the mix is a bit thin. More importantly, Lunsford herself was maybe not the greatest singer ever, though she might grow on you: if you're a fan of rootsy '70s/'80s second-stringers like Gail Davies and Linda Hargrove, you might want to check this out as well. Apparently her song, "Longnecks And Chili," was chosen as the official song for a big Portland, Oregon chili cook-off sometime back in the 1980s. (Personally I'm more interested in the "longnecks" part of that equation...) By the way, the Jim Mills listed as banjo player is not the same heavy-hitting bluegrass picker who was in the Ricky Skaggs band for a bazillion years. There were two banjo pickers with the same name... go figure!




Ron E. Lyght "I Come From Da Range" (Bros II Records, 1983-?) (LP)
"...Dedicated with thanks to the real people of Northern Minnesota," this disc mixes country covers and several originals credited to Ron E. Lyght. His tunes include the title track, "I Come From The Range," as well as "I'd Rather Be The One You're Cheating With," "I Made My Mind Up" and "Going On Welfare Blues." Ronald Everett Lyght (1943-2015) was a middle-aged African-American who grew up in the so-called Iron Range of northeast Minnesota (the same area Bob Dylan was from...) Lyght memorializes the area in the bouncy, uptempo "I Come From The Range," a goofy novelty number with a Hank Williams Jr./Jerry Reed feel to it -- over the years the song, which namechecks several small towns in the taconite mining region, has been adopted as a regional anthem. Although this seems to have been his only record, Mr. Lyght played local shows throughout the 1970s, at least as far back as '72, including at a venue called the Blue Ox Lounge. His country roots are clear in covers of classics such as the rockabilly oldie "Blue Suede Shoes," along with "This Time You Gave Me A Mountain," and Don Gibson's "Legend In My Time," and though those tunes are all of an older vintage, from the sound of it, this disc seems to have been recorded in the early '80s.


<! - #ISR 83010 ~ ISR-83010-A WM 41373 - no ASIN 07/31/18 - no producer info, no musician info, no date >

Jimmy Lynch "The Sounds Of The Country" (Lam Records, 196-?) (LP)


Not to be confused with the African-American comedy artist nicknamed "the funky tramp," country singer Little Jimmy Lynch was apparently a dwarf, or, if you prefer, a little person. He recorded at least two LPs of straightforward, old-school country music, though other than that, he remains a bit of a cipher with no historical record online that I can find thus far. Anyone out there know about this guy?


<! - #LR-JL-5178 A1 Snowflake A2 Four Walls A3 I Came So Close To Coming Home Today A4 Change The Dirt A5 Love Knows No Distance B1 Halfway Between Heaven And Hell B2 Whatever You May Want B3 I'm So Lonesome I Could Cry B4 I Can't Help It B5 Down In The Blues >

Jimmy Lynch "Meet Little Jimmy Lynch" (1970-?) (LP)



<! - #25553/25554 Come On Home And Sing The Blues To Daddy, Release Me, She Went A Little Bit Farther, Act Naturally, Green Green Grass Of Home, I Guess I'm Crazy, Your Cheating Heart, Running Bear, I've Cried A Mile, Golden Rocket > <! Bill Lyerly Band " >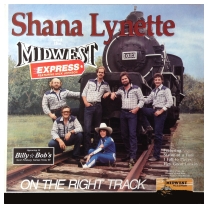 Shana Lynette & Midwest Express "On The Right Track" (1985) (LP)
Hailing from Pittsburg, Kansas, Shana Lynette seems to have started out as a teenager performer, cutting an earlier, holiday-themed EP, with the oh-so-promising "Mr. Russian, Please Don't Shoot Down Santa's Sleigh" and "Getting Ready For Christmas." Here, despite the late date (mid-1980s) and the young country look, she covers a lot of oldies, stuff like "Hey Good Lookin'," "I Fall To Pieces" and "Statue Of A Fool," but throws in a few new tunes as well.


<! - no ASIN 07/06/15 MUSICIANS: MICK JOHNSON, SCOTT AVERY, BILL BOREN, JOEY ADAMS, DOUG HUDSON SPECIAL GUEST APPEARANCES: THE CATES SISTERS-BACKGROUND VOCALS AND STRINGS, WILLIE RAINSFORD-PIANO AND ELECTRIC PIANO HEY, GOOD LOOKIN' DREAM ON LITTLE DREAMER I FALL TO PIECES HE SET ME FREE STATUE OF A FOOL WHOLE LOTTA COUNTRY IN ME EASY BLUE PARADISE SMOKY OLD BARROOM AMERICAN TRILOGY - looks like she started out as a teenage performer - she also had a couple of singles, including a holiday-themed EP on Antique Records: Mr Russian Please Don't Shoot Down Santa's Sleigh, Angel in the Snow, Getting Ready for Christmas, Hey Mister Santa Claus (Vinyl 45 7" W/ps) B002X9A4SE >
Dody Lynn & Bob Flower "Bob Flower And His Star Dusters" (Do-Re-Me, 1965) (LP)
Country bandleader Bob Flower had a day job as police chief of Cuba, New York, but he kept busy at nights, taking his band on the road to play gigs and even made the trek to Nashville a few times to cut singles, as well as this LP, which was his only full-length album. Flower described himself as "the poor man's Ernie Ford," and is firmly anchored in mainstream, old-school country. This album is almost all cover tunes, standards like "Cold, Cold Heart," "Four Walls," "Lonesome 7-7203" and the like. Flower sings half the songs solo, as well as a couple of duets with "girl" singer Dody Lynn who was a Cuba, NY native... Ms. Lynn also sings lead on a couple of tracks, including a version of "It Wasn't God Who made Honky Tonk Angels." Apparently Flower retired from the police force in 1966, and moved to Florida in the early '70s to retire -- Dody Lynn established herself as a solo performer, playing gigs around Cuba with a band called the Guitarmen.
Dody Lynn "You Make My Day" (B-W Records, 1973) (LP)


As far as I know, this was Dody Lynn's only solo album, released in the early '70s when she was playing local gigs with her band, the Guitarmen.


<! - native of Cuba, New York - date per News article in the Cuba, NY "Patriot" Bob Flower "...And His Star Dusters" (Do-Re-Me, 1966) - Flower moved to Florida in 1974, retired there - Cuba police chief from 1952-1966 http://fultonhistory.com/Newspaper%2018/Cuba%20NY%20Patriot/Cuba%20NY%20Patroit%201992/Cuba%20NY%20Patroit%201992%20-%200131.pdf >

Janet Lynn "Promise Me Anything" (Nu-Country, 1976-?) (LP)


This solo album by Texas gal Janet Lynn showcases her rural vocals, placing her stylistically in with the likes of Donna Fargo and Loretta Lynn, truly twangy, although not as confident or forceful as those star-power Nashville gals. Still, it's a completely charming album, and definitely worth a spin if you get a chance. Lynn was inducted into the Texas Music Hall of Fame in the year 1999 -- listen to this a few times and you'll understand why! (See below for her earlier work with musical partner Johnny Lyon.)


<! - 1976(?) - pre-1977 article about Lynn getting cancer: http://www.daynawills.com/benefit-for-janet-lynn.html - Texas Music Hall of Fame inductee >
Rebecca Lynn "Hold Me Tight" (Elka, 1976) (LP)


(Produced by Mike Borchetta, Eddie Martinez & Warren Roche)
Singer Rebecca Lynn was an also-ran country singer from Texas who recorded a few singles on the Ranwood label before releasing her first album, which was made up of a lot of the same material... She went on to release one other LP before going back to to singles-only releases, and eventually retired from the spotlight. There are plenty of A-list musicians backing her up, including guitarist James Burton, bassist Emory Gordy as well as Richard Bennett and J. D. Maness on pedal steel, though I think the songs were recorded over a period of several years and the lineup changes a lot from track to track. Who played on which songs isn't really clear. Anyway, it took me a while to warm up to this album since Lynn's vocals seem fairly flat (especially on the first side of the album) and her high-pitched tones seem better suited to "girl group" pop than to country. But a few songs stuck out on Side Two, such as "He's Too Busy Working To Cheat On Me" and "Cold Carolina Morning," and I was able to see her as working in the style of singers such as Skeeter Davis or Donna Fargo. What's most notable about this album is that it's the first country album produced by Mike Borchetta, who was married to Rebecca Lynn at the time, and his experiences working to promote Lynn led him to switch his career path from working with rock artists in LA to becoming one of the big names in Nashville. (Borchetta helped start Curb Records' Nashville office, and signed Tim McGraw while working there, and he later started several successful indie labels... and it all started here!) Not a great record, but it have a certain '70s sunshine-y charm.


<! also released on Ranwood > <! Borchetta profile: http://cclamp.radioandrecords.com/rrwebsite20/Members/PublisherProfile.aspx?ContentID=21484&ContentTypeID=107&Archive=1 >

Rebecca Lynn "Something Pretty Bad" (Calliope Records, 1976) (LP)
(Produced by Mike Borchetta, Eddie Martinez, Warren Roche, Joe Saraceno & Fred Vance)
Worst. Album title. Ever. I tried to warn them, but nobody ever listens to me... Oh, well.


<! >
Sharie Lynn & Her Show-Fers "Keepin' It Country" (Alpha Records, 1981) (LP)
(Produced by Bobbie Thomas)
This one is popular with folks online who like to make fun of "bad" album art... I'm not sure where or when this was recorded -- some folks say Ms. Lynn was from around Chicago -- but I love the band name. Ms. Lynn had kind of a Dolly Parton thing going on with her wardrobe, and the matching lightning-bolt outfits of the boys in the band are a sight to behold as well. She sang about half the songs on the album, letting each of the band members -- John Beke, Wayne Douglas, Joe Nelson and Leon Wilson -- all sing lead on one song as well. Lynn sings in kind of a milky, Lynn Anderson-esque countrypolitan style -- from the looks of things I'd guess this came out in the early '80s, possibly the late, late '70s, but I'm not totally sure either way. Anyone out there have more info about this album?


<! - mentioned in the Milwaukee Journal, 1981 - UK eBay listing says '79, but no pix show the date 11/15 email: "...The LP (and group) are apparently from the Chicago area, where I live, because a) I found it here at a garage sale, b) It's autographed by the group, and c) the fiddle player is Johnny Frigo, who [was] a well- known and very busy local Chicago musician for what seemed like about a hundred years. Nicest man on earth, loved by everyone. I used to sit with him at a local lounge in our western burbs on Jazz Jam Session nights, when he'd always get up and play with the gang. Passed on a few years ago, a terrible loss for jazz music and to folks everywhere. The LP came out around summer of 1981." >
Toni Lynn "Toni Lynn" (Tanglewood Records) (LP)
(Produced by Ron Woolman)
Omigosh! She was so darned adorable! Like, early-'Seventies Kristy McNicols-level adorable! Ms. Lynn (later Toni Lynn Starr) was the daughter of Buddy Craft, a local cop and race track owner in Hopkinsville, Florida who also opened a nightclub and let his daughter sing there and make her professional debut at age nine. This custom-pressing album was recorded in Nashville, backed by a studio crew with Bruce Watkins playing piano and guitar, Bill Johnson on steel, Noel Walters on bass, rhythm guitar by Wayne Walters -- also, backup vocals by Rita Figlio and others. The songs are about half originals, with Toni Lynn penning "All That's Left Is Saying Goodbye," "Has Anybody Seen My Cowboy," "How Could I Lose Something I Never Had" and "I Must Be Out Of My Mind," which was co-written with her dad; Mr. Craft also contributes a couple of songs as sole composer, "How Do You Measure A Friend" and "In Many Ways," using the same publishing companies (Lufaye and Golden Spool) that Lynn uses on her songs. Straight out of high school, Ms. Lynn moved to Nashville to work as a secretary at Acuff-Rose, and she kept performing onstage throughout her adult life, later shifting her focus from country music towards NASCAR fandom. Thanks to Ms. Starr for her lively website, which fills in a lot of information about her early career, and her dad's equally colorful stories.


<! - #TL-101 - no ASIN 12/03/17 - Buddy Craft was her dad - her name (now) is Tony Lynn Starr http://www.fanaddictfemale.com/starrgazingscrapbook.html >
Johnny Lyon & Janet Lynn "Makin' Country" (Nu-Country, 1976) (LP)
A consummate Texas country singer, Major Johnny Lyon (1937-2010) was a career military man who spent two decades in the Air Force, serving a tour of duty in Vietnam before being re-stationed in the Lone Star State, where he was able to pursue a parallel career as a country music bandleader. In 1970, Lyon partnered up with singer Janet Lynn -- creatively, not romantically -- and started the Nu-Country band, label and publishing company, leading their band across the state throughout the decade, and were stalwart members of the Austin music scene of the late 1970s. Lyon and Lynn made several records, and after Lyons left the Air Force in 1980, he opened the Texas Hall Of Fame, a popular music venue between Austin and Houston. (The Hall of Fame closed after Lyon passed away in 2010; the following year it was demolished to make way for a Walmart store...) I believe this was their first album on the Nu-Country label, although they may have cut some singles before this.


<! #LP-1001 >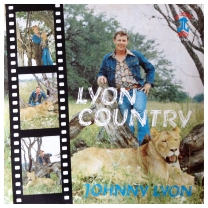 Johnny Lyon "Lyon Country" (Nu-Country, 1977)
(Produced by Frenchie Burke)
This album's mostly cover tunes, with a studio crew that included Randy Cornor on guitar and Frenchie Burke on fiddle...


<! - no ASIN, though he recorded several albums later on > <! date per UofT library > <! He can't fill my shoes / Larry Kingston ; Frank Bycus (2:49) -- That's where you're wrong / Bobby Green ; James Segrest (1:45) -- Red red wine / Neil Diamond (3:55) -- Two empty glasses / Jack Green (2:43) -- Cherry pie / Marvin Philips ; Joe Josea (3:10) -- Home cookin / Buddy Mize (2:10) -- Thanks to your love / Darnell Miller ; L. Schelton (2:39) -- Silver wings / Merle Haggard (3:52) -- Still a lot of love in San Antonio / Doodle Owen ; Lou Rochelle (2:32) -- Matilda / Khoury ; Thierry (3:00). >

Johnny Lyon & The Country Nu-Notes "The Austin Sessions" (www.johnnylyon.com, 1977)

Heidi Lyons "Come On Home" (Sounding Post Records, 198--?) (LP)
(Produced by Heidi Lyons & Gene Breeden)
An indie album from the Seattle-Tacoma area, though Ms. Lyons recorded at Gene Breeden's Nashville studio, with Breeden on lead guitar, Terry Crisp on steel, Don Thompson playing rhythm guitar and banjo, and the Callaways singing backup. This seems to be an early '80s album: the liner notes are by a DJ from KMPS ("Kountry Music Puget Sound") AM-FM, which "went country" in 1978, and the set list includes a Vern Gosdin song, "What You Think Is Fair," which he recorded in 1982. The rest of the record is mainly cover songs, stuff like "My Baby Thinks He's A Train," "Walk Right Back," a couple of Patsy Cline covers --"Walking After Midnight" and "I Fall To Pieces." Two songs which were Lyons originals were also released as a single: "Come On Home" and "Country Touch."


<! - no ASIN 07/18/16 - only one on EB - early '80s? - also a single: - #GBS-45-25 http://nwmusicarchives.com/record/country-touch-come-on-home/ "Country Touch" / "Come On Home" originals?: "Baby's Got Her Mind On Loving You," "Come On Home," "Country Touch," "Don't Touch Me," and "I've Got Something Better To Do," >
Jodie Lyons "Talkin' Smokey" (Smokey Enterprises, Inc., 1975) (LP)


(Produced by Jodie Lyons & Fred Carter, Jr.)
A great record, but an odd release. A Nashville studio crew helmed by guitarist Fred Carter plays some great music behind a surprisingly strong, humor-filled set of trucker tunes, cashing in on the CB radio "craze" of the mid-1970s. What's weird is how singer-songwriter Jodie Lyons is kind of buried in the album art background -- if you read the liner notes it's not impossible to figure out he's the star of the show, but the record itself seems on-purpose pitched as a generic knockoff album -- I guess maybe they figured the middle-aged Lyons couldn't pull off a solo star act, ala C.W. McCall, so they packaged this is a Ronco-esque style? At any rate, it's a good record, with lots fo fun novelty numbers and really great picking from folks like Johnny Gimble, Weldon Myrick, Dale Sellars, Bobby Thompson, Charlie McCoy and the like.


<! >

---
---