<! MP3 05/29/10 > <! outside 00/00/00 > <! pix 00/00/00 > <! icons 04/27/11 > <! states 01/20/18 > <! UPDATES: 04/27/11 - added Jesse Colin Young best, Steve Young discography 09/01/13 - general expansion of section 10/02/13 - added more Jesse Colin Young, probably need a separate page? 10/31/14, 12/15/14, 02/12/15 - added eB listings > <! >
---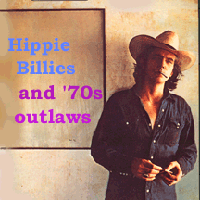 The "twangcore" and "Americana" boom of today owes a large debt to the shaggy twangers and no-hit wonders of yesteryear -- this section looks at the hippiebilly and stoner bands and a few odd, random artists from the 1960s, '70s and early '80s, back before there was anything called "alt-country." This page covers the letters "X," Y" and "Z."





---
HIPPIEBILLY & NO-HIT WONDERS:
A | B | C | D | E | F | G | H | I | J | K | L | M | N | O | P | Q | R | S | T | U | V | W | X, Y & Z | Comps | Hick Music Styles

---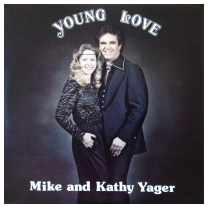 Mike & Kathy Yager "Young Love" (197--?) (LP)
A hometown hero from Pentwater, Michigan, Mike Yager led a high school band in the early '60s and after serving a hitch in the Coast Guard, went back into music and got briefly signed to King Records, releasing a couple of singles in 1969. I really can't tell you much about this duo from Michigan, though I know they played at Nashville's Fan Fair in 1982... I think this is the same Mike Yager who recorded for King, but I can't say for sure. Anyone know more about this album?


<! - no ASIN 02/11/15 >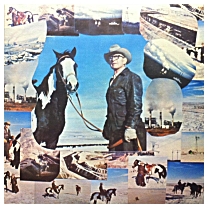 Bob Yarger "Smoke 'N' Ashes 'N' Promises" (Jester Records, 1976) (LP)


(Produced by Bob Hale)
A cattle rancher from McCone County, Montana, Bob Yarger covered a few of his favorites, but also offered up a trio of original tunes, including his satirical "Energy Independence," the title track which he also wrote, as well as Helen Waller's "Real Contentment," which extols the virtues of the rural life in Big Sky country. And, of course, there's the inevitable rendition of "Me And Bobby McGee!"


<! >

Bobby Yates "S.O.C.M. (Save Our Country Music)" (Rave Records, 1986-?) (LP)


(Produced by Ray Edenton)
Florida-born neotrad honkytonker Bobby Yates alternates his own robust originals with a handful of Hank Williams classics... He's backed by members of Hank's old band, the Drifting Cowboys -- Don Helms and Jerry Rivers -- along with Ray Edenton, a couple of Edenton's family members, and several Nashville A-Teamers, such as Hargus Robbins, Kenny Malone and Charlie McCoy.


<! - #RLP-1002 TRACKS: Save Our Country Music (S.O.C.M.)/Weary Blues/The Ugly Song/I'm So Lonesome I Could Cry/Back On Daddy's Farm/Moaning the Blues/The Old Wishing Well/Have You Ever Really Listened (To One of Hank Williams Songs)/Why Don't You Love Me/Oh! Without Love/T.G.I.F./The Suicide/Loving Touch/Hey Good Lookin' http://countrydiscoghraphy2.blogspot.com/2014/05/bobby-yates.html >

Bobby Yates "Have You Ever Really Listened (To A Hank Williams Song)?" (Lucky Lady Records, 1989) (LP)


(Produced by Ray Edenton)
More Hank-alicious hard country from this Punta Gorda, Florida honkytonker. Yates, whose day job was as a land surveyor in the Florida Everglades, is backed by the same crew of Drifting Cowboys alums: Don Helms, and Jerry Rivers, as well as old-timer Bob McNett and several A-list Nashville studio cats. This album is a collection of singles recorded at Young'Uns Studio in Nashville and previously released between 1985-87 on various NSD labels. Lucky Lady seems to have been an offshoot of the German collector label, Binge Discs, which specializes in classic hard-country, both vintage and new.


<! - Binge Disc offshoot > <! Wayne Yates "Relivin' Old Habits" (Outlet Records, 1981) (LP) (Produced by Rod Shively) - bluegrass, brother of Bill Yates (Country Gentlemen) >
Yellow Hand "Yellow Hand" (Capitol, 1969)




After the fabled supergroup Buffalo Springfield imploded, some clever record execs found a way to recycle a few songs left over from the uncut sessions-that-might-have-been. This hastily-concieved studio band got to record six unused offerings by Stephen Stills and Neil Young, and fans of early country-rock might find the familiar, airy harmonies and folk-soul arrangements comforting. One bandmember, teenaged guitarist Pat Flynn, later co-founded the pioneering acoustic group, New Grass Revival, which helped open up bluegrass music to the hip and happening new, rock-friendly sounds of the '60s and '70s. This wasn't a game-changing record, but it fits nicely into the whole Poco/Eagles/Ozark Mountain Daredevils side of things.


<! - Rural Rock considered the 'extra' Buffalo Springfield album w/ six unreleased songs by Steve Stills & Neil Young, originally written for Buffalo Springfield but never officially released by that band. Yellow Hand are Jerry Tawney; Pat Flynn pre-New Grass Revival; Joe Campese & Mickey Armstrong pre-Heads Of The Family) - also some LP ASINs - >

Butch Yelton & Upbound "Cookin' Country Gospel" (1976-?) (LP)
(Produced by Butch Yelton)
A hard-driving gospel twang band from Bardolph, Illinois... This album features five songs written by bandleader Butch Yelton, as well as one by singer Mary Foley, along with a track called "Amazing Grace, No. 3" by pedal steel player Danny Weaver... They also include covers of Andre Crouch and Gary S. Paxton, as well as a version of Tom T. Hall's sweet and sappy "I Love." Yelton's true claim to fame, though, came with his album below, which for better or for worse has been seized upon by the irony police, those oh-so-dedicated would-be hipsters who fill their blogs with snarky posts of so-called "bad" album covers. Sigh.


<! - #SC-476 - no ASIN 09/12/17 >

Butch Yelton & Upbound "Swing That Gospel Axe" (19--?) (LP)
For some reason, the sub-breed of hipster bloggers who like to post pictures of "bad" album covers have seized upon this album as one of their ultimate holy grails... Yes, it's a little dopey -- the cover shows the fairly clean-cut, not-that-weird-looking Upbound band standing in a pasture, with singer Butch Yelton holding a axe in his hands, as a visual cue for the metaphoric weapon of prayer in the album's title song. Whatever. Some people are Christians; some of these people also like and/or play country music. Get over it. Personally, I think mocking people you consider hicks or muggles, or even just people (gasp!) dressed in fashion styles from decades ago is a boorish, intellectually empty pastime. It reveals more about the mockers than the mocked. I haven't heard this album yet, but I do look forward to checking it out some day. And when I do, I'll let y'all know what I think about it, without resorting to facile irony or sarcasm.


<! - no ASIN 09/12/17 http://www.martinhollisfh.com/fh/print.cfm?type=obituary&o_id=3623739&fh_id=12086 >

Yogi & Friends "Haywire" (1982-?) (LP)
(Produced by Yogi Klos & Norbert Dupasquier)
Canadian fiddler Ihor ("Yogi") Klos (1944-2013) fronted this four-piece band, working through fiddle classics such as "Orange Blossom Special" and Charlie Daniels' "The Devil Went Down To Georgia," along with oldies like "Smoke, Smoke, Smoke That Cigarette" and "Tennessee Waltz." Of particular interest is a non-country number that rounds things out, "Ukranian Medley" which doubtless gives us a clue to Klos' family background, as well as bassist John Nekrep's, although Yogi himself was born in Austria, and grew up in Manitoba. This album was recorded at Maddock Studios, in West St. Paul, and captures one of several bands that Klos performed with... he tried working in Nashville for a while, but found the Canadian vibe more congenial, and established himself as a regional and national artist, playing both country and Eastern European music.


<! - #WRC1-2582 - no ASIN 07/16/17 >
Buddy York "You Don't Meet Many Old Cowboys" (Silver Dollar Records, 1976) (LP)



<! THE BUDDY YORK FAN CLUB WAS LOCATED IN MIDLAND, MICHIGAN - Bunky Keels apparently plays on this album - presumably others - no ASIN 02/16/16 - related to the York Brothers? George and Leslie >
Art Young "Autumn Leaves" (Eagle Records, 1977) (LP)
(Produced by Jack Clements)
A longtime fixture on Winnipeg, Canada's country scene, singer Art Young started his career as a child performer in the vaudeville circuit as part of a sibling band called the Young Trio, along with his brother and sister. Somewhere along the line he got into country music, and by the 1960s was playing with a group called the Country Gems, which also featured steel player Wayne Link, Elmer Nault on lead guitar, and Ken Flamand on bass. This album came out years and years later, and features a wealth of original material, including a couple of regional pride songs ("Manitoba In The Fall" and "Girl From Saskatoon") a few cover songs, and an homage to the Man In Black, called, simply "Johnny Cash."


<! A1 Autumn Leaves 3:21 A2 I Still Miss Someone 2:09 A3 Little Tot 1:38 A4 Real Good Friends 2:15 A5 Can't Have You Blues 1:56 A6 Putting On The Style 2:46 A7 If Teardrops Were Pennies 2:54 A8 You Gave Up 1:45 B1 Convict And A Rose 2:42 B2 Girl From Saskatoon 2:18 B3 Manitoba In The Fall 1:52 B4 Teach Me To Forget 2:10 B5 Sing Me Back Home 2:32 B6 This World Of Mine Don't Seem The Same 2:20 B7 Johnny Cash >
Art Young "I'm Still Your Dear Old Daddy" (Downs Record Company) (LP)
(Produced by Jack Clements)
A delightfully unpretentious album featuring a now-middleaged Art Young on a short-lived label from Winnipeg, just singing plain-old country music, no muss, no fuss. He has a modest voice, nothing to write home about, but he uses it well, crooning out one understanted country tune after another. Likewise, the arrangements are simple and to the point, with clean, satisfying pedal steel riffs by Al Gain and Ron Halldorson, matched to equally straightforward backing by the rest of the band. A lot of original material, with five songs written by Art Young, including the title track, which is an homage to his daughter Cori, who sings along on the chorus, ala Conway Twitty and Joni Lee. This is a nice record. Not earthshattering, but consistently pleasant and completely sincere. Recommended!


<! and several other songs written by Canadian locals. (??) - no ASIN 01/07/16 - Downs label mentioned in 01/27/79 BB article http://www.hillbilly-music.com/artists/story/index.php?id=15108 >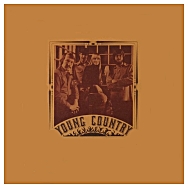 Young Country "Young Country" (USR, 1975) (LP)
(Produced by Larry Wallace & Young Country)
This album was a souvenir of a Dallas, Texas folk-country band that featured singer Randy Brooks, who is probably best remembered as the guy who wrote the novelty classic, "Grandma Got Run Over By A Reindeer." That song, which is not included here, became a fixture of the Young Country act after Brooks wrote the lyrics in 1977... Of course, it also became a national hit after Elmo Shropshire (of Elmo & Patsy fame) heard them play it at a lounge gig up in Lake Tahoe... I'm not sure if the Young Country band ever recorded "Grandma" themselves -- this album may have been their only release. It mostly includes covers of then-current singer-songwriter/outlaw/folk-country songs such as Paul Craft's "Midnight Flyer," "Think About The Mountains" by Steve Fromholz, "Germonimo's Cadillac" and a couple of other songs by Michael Martin Murphey, along with oldies like Hank Williams' "I Saw The Light" and "Silver Threads And Golden Needles," as well as a mandolin-led cover of "I Don't Know How To Love Him," featuring Ronstadt-ish vocals by bandmember Cheryl Sparks. The only original song on here is a good novelty number by Randy Brooks, "Will You Be Ready At The Plate When Jesus Throws The Ball?" Even though it's mostly cover tunes, this is a pretty strong album by a better-than-average country lounge band... The production values are modest, but the musicianship is pretty high. Worth a spin, for sure. (Side note: While working in Reno in '73, Young Country's husband-wife duo of Rick Sparks and Cheryl Sparks tried forming a new group with some other Texans who were doing shows at the same club. While they ultimately stuck with their original band (and recorded this album), the new group, Rosewood Junction, cut an album around the same time.)


<! not the real label name - just cat. # > <! - # - no ASIN 01/30/18 - one of the bands that played at Harold's Club, in Reno Nevada, intersected with the group, Rosewood Junction - big profile in the Reno Paper - omg, who wrote all these articles?? Reno Gazette-Journal, September 28, 1973: Never Apart, Still Together "...Most married couples think they're doing fine if they're together half the day without strain. Young Country, a singing duo comprised of Rick and Cheryl Sparks, are together 24 hours a day and say they like it. They don't think it's good for everybody though. "We've been lucky," says Cheryl. "We get along real good anyway. I haven't found too many conflicts. We don't have any trouble outside the group but rehearsing is always a problem with us." The Sparks met when they were both members of a group called The New Generation Singers in Dallas, Texas. When they split with that group, they formed a four person group under the name of Young Country but for their Harolds Club appearance, they've dwindled to the point that it's just the two of them. Says Cheryl, "Most women would think it was strange if their husband didn't go off to work in the morning. I'd think it was odd if Rick did." She recalls a cruise the group played when they still had four persons. Their bass player brought his wife, a stewardess who seldom saw her husband except on layover, and then only during his free time. The results were, explosive. '"They hadn't been together very much and all of a sudden they were thrown together 24 hours a day for 30 days. I guess if you start out 24-hours a day like we did, it's ok." Young Country has made several tours for the Armed Forces and have visited Vietnam, Korea and the Caribbean. They feel, however that the most exciting part of their professional life is still to come. Following their Harolds Club appearance they'll begin rehearsals with another Harolds Club group, Stonewater Edge and form a new five person group which they'll call Rosewood Junction. Accustomed to working with other professionals as well as with each other, the new venture should come easily." August 15, 1975: Young Country do album of country, offbeat tunes By CATHIE CLINCH "...Young Country, currently appearing at Harolds Club, has recorded its first album. Titled "Young Country," it is an interesting combination of folk, country, bluegrass and original songs. The record is a blend of the style of music which has dominated the music charts for the past two years. "We've sold albums to people from England, Sweden and Canada," said leader Rick Sparks. "We asked the patrons what songs they liked best and wanted to hear on an album, then, we added a few country standards for balance," Sparks added. Cheryl Sparks is the lead singer of Young Country and the wife of Rick. Cheryl has been under contract in Dallas to sing commercials and jingles. Her clear, wide-ranging voice has advertised Safeway and numerous radio stations. The fourth musician is bass guitar player and occasional singer Scott Long. Young Country appear nightly except Monday at 8, 10 and 12 in the Silver Dollar Show Lounge at Harolds Club. "In Texas, we are associated with some unusual songs like 'The Mexican Waltz,' 'The Fly' or 'Will You Be Ready At the Plate When Jesus Throws the Ball?' " added guitarist-composer Randy Brooks. "It is more fun to do a song that nobody else does," Sparks said, "but when you make an album you hope that somebody will hear it and want to get a recording contract for you." The album was recorded in Dallas, where the quartet appears several months each year at supper clubs. "It seems that you hear the same John Denver and Linda Ronstadt songs in every club. They really have an enormous influence in making country music more popular and we do some of their songs, but we've tried to incorporate our own songs into our shows," Sparks continued. "Our recording of 'Will You Be Ready At the Plate When Jesus Throws the Ball?' has proven to be popular with audiences," noted its composer, Brooks. "I got the idea for the song when I was watching the World Series and listening to Kristofferson's 'Why Me, Lord,' and already we've been approached to see if it could be used for a Billy Graham crusade," said Brooks. The song is included on the "Young Country" album along with the standard "Silver Threads and Golden Needles," "I Saw the Light" and John Denver's "Wooden Indian." Texas songwriter Michael Murphey wrote additional songs like "Wild Bird," "Geronimo's Cadillac" and "5 O'clock in the Texas Morning." March 26, 1976: Speaking Of Country "...Country music no longer lends itslef to strict stereotyping. At least, that's the general consensus of opinion of the members of Young Country appearing at Harolds Club. "When you mention country music, most people think of the twangy guitar, a nasal three-chord song about a truck driver, a cheating wife or a hard-drinking man," observed Cheryl Sparks, featured vocalist with the young quartet. "Now, country is categorized into country-folk, country-blues, country-rock, progressive country, country-western, countrypolitan and country categories "new and I think pretty artificial. "People always want to put something into a little box and there are too many people doing too many things to fit into a tight category. "Willie Nelson, for example, is really progressive country with the heavy drums, the loud sounds and different song themes, but he came out and did a soft guitar song, 'Blue Eyes Crying in the Rain,' that could not be called progressive country." And times have changed over the past 25 years, said Randy Brooks, the group's banjoist, composer and arranger. "Country music has become more varied and popular since the days of Hank Williams," Brooks said, "but every group has at least one of Hank's songs in their repertoire, whether it is 'Jambalaya' or 'Your Cheatin' Heart.' "Williams wrote uncomplicated songs you could do a lot with to make them m your style how else could Tony Bennett make a million-seller out of 'Cold, Cold Heart,' "Brooks said."Take any Hank Williams song and change it to fit the musical tastes and unless you looked at the record no one would even know that Hank wrote the song," Sparks said. "You can even easily add jazz chords and his songs sound even better on a good steel guitar. A steel-guitar player for almost two years now, Sparks finds it more acceptable now than it was three or four years ago. "People realize the steel guitar is not a hick instrument and you can hear it in most of today's songs in all categories rock, folk, pop and jazz, and some groups use it In favor of the electric guitar," Sparks said. The members of Young Country feel they do not really fit into a set category of music, and Brooks refers to their style as "regressive country." They do familiar songs like "I Can't Help It If I'm Still in Love With You," originals like "The Mexican Waltz" and new tunes like Michael Murphy's "Amy." "In Texas, we found most groups do the same songs in the same order and we wanted to be different," Cheryl Sparks said. "In Dallas we usually are on stage four and five hours a night, and you have to do many songs to please everyone and dopatrons' requests." The fast-paced musical sounds of Young Country are presented each night through Sunday (March 28) at 8, 10 and 12 in Harolds Club's Silver Dollar Show Lounge. Also appearing at Harolds club is jazz singer Joe Williams, nightly at 9, 11 and 1..." (Lubbock, Texas paper) The Avalanche Journal, Sunday, July 25, 1976: "...Young Country Comes To Den Young Country a four-member progressive country group opens an engagement Tuesday at the Lions Den of the Brookshire Inn The run will continue Tuesdays through Sundays through Aug 8 The group comprises a husband and wife Rick and Cheryl Sparks and Randy Brooks and Scott Long .Their program is varied in selection and instrumentation."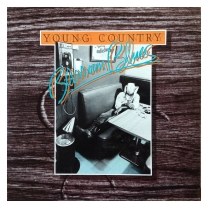 Young Country "Barroom Blues" (Lost Records, 1978) (LP)


(Produced by Keith Brown & Young Country)
An entirely different group from the Dallas, Texas band listed above, this Nebraska-based country-rock combo had its heyday from 1975-82, playing throughout the Midwest... I think this was their only album, but it's definitely a good one! Packed with clearly-conceived, concisely written, well-performed country tunes, this is an amiable, unpretentious set with several strong tracks and a ton of original material written by Jim Casey and Nick Leland (and one cover of a Merle Haggard song...) Highlights include Leland's "Married To The Bottle" and Casey's "Color TV," in which the sing admits that he mostly likes his girlfriend because of her swell home entertainment system. The picking is generally first-rate, bright and twangy, and at times pleasantly plunky... Even on the slower songs, like "Wait For Yesterday," they come up with some interesting tonalities during the bridge, so even the album's weaker moments are okay. Overall, this one's definitely worth tracking down. Apparently, not long after they made this record the band broke up, then regrouped in 1980 as "The Y.C. Critter Band," and played regionally for a couple more years until they finally gave up the ghost. This LP's a nice legacy, though!


<! also: B00DUGY444 big writeup: http://www.nebrocks.org/bands.asp?band=81 "...Original members Bernie Kvamme and Robert Lewis joined forces in 1975 with rockers Jim Casey and Bob Letheby... Young Country regrouped in 1980 as "The Y.C. Critter Band", and continued their touring until the band was officially "put down" in 1982." >
Jeff Young "Snakey" (AMC, 1974) (LP)


(Produced by Jeff Young)
An excellent set of independently produced, musically relaxed, poetically-minded honkytonk music, very much styled after Merle Haggard's brand of twang. There's no info about where this was recorded, although I think it may have been a West Coast affair, either somewhere in California or maybe the Pacific Northwest, like Spokane. (Anybody out there know for sure?) Regardless, this is a very good album -- if you're looking for hippiebilly artists who really "got" country music, this record should really be on your short-list. All the songs are originals, and Young takes the style seriously. Among the musicians listed are guitarist-producer Gene Breeden and a steel player named "Speedy" Price (although I'm not sure if it's Vernon "Speedy" Price from Seattle, or Herb "Speedy" Price, who was session picker in Nashville... Again, if anyone out there has more info they'd like to share, I'm all ears...)
Jesse Colin Young (and The Youngbloods) -- see artist profile
Neil Young "After The Gold Rush" (Reprise, 1970)



(Produced by Neil Young, David Briggs & Kendall Pacios)
A landmark hippie rock record, this album has a distinctive, acoustic-based folk and country feel... Heck, he even covers Don Gibson's "Oh, Lonesome Me," brilliantly transforming the bouncy country classic into a mopey, opiated dirge. There's a little bit of the grating electric rock that he's also known for, but for the most part this is a mellow masterpiece, one of those wonderful records that always seem too short, though perfect for playing over and over again. One of my all-time faves, in any genre.


<! 144 x 144 >
Neil Young "Harvest" (Reprise, 1972)



(Produced by Neil Young, Elliot Mazer, Henry Lewy & Jack Nitzsche)
Led by the smash pop hit, "Heart Of Gold," this acoustic-based classic cemented Neil Young's place in the '70s pop firmament and helped define the country-rock genre. A sweet, mellow album -- includes the evocative "Out On The Weekend," the retro-sexist "A Man Needs A Maid," the politically-charged "Alabama" (appreciated at the time; a bit of a drag now...) and one of my favorite of his songs, the irresistible "Old Man," in which the hippies confront their own mortality and (worse still!) middle-age. Great record.


<! 144 x 144 >
Neil Young "Harvest Moon" (Reprise, 1992)



(Produced by Neil Young & Ben Keith)

Neil Young "Sugar Mountain: Live At Canterbury House 1968" (Reprise, 2008)



Legions of Neil Young fans will rejoice at the legit, major-label release of these live, folk-club recordings from 1968, when Young was just escaping the orbit of the Buffalo Springfield band, but clearly headed for greater things. It's an intimate set, with great sound quality. There are several classics, performed in crisp acoustic versions -- "Mr. Soul," "Broken Arrow," "The Loner," "Birds" -- and lots of discursive, offhand stage banter (listed in the parlance of the times as "raps" on the album, and thoughtfully sorted out in the mix as separate tracks, so you can just hear the music, if that's your preference...) Highlights include "Sugar Mountain" and "Birds," but it's the whole snapshot-of-the-artist angle that's the real attraction here, with Young laughing at his own jokes, forging an intimacy with his rapt, receptive audience, sharing his then-current bag of tricks. It's pretty groovy, and a nice look at his early career...
Nelson Young & The Sandy Valley Boys "Pickin' For Pizza" (Eagle Records, 1980) (LP)
(Produced by Leonard B. Needham)
Hey man, a job is a job. I mean, you gotta love this: how many times have you heard someone tell that story about seeing some great band playing a crappy gig at a pizza parlor? Well, bluegrass bandleader Nelson Young not only played at pizza parlors, he wrote a song about it, got official sponsorship from Pizza Hut (which included painting their red-roof logo on his tour bus) and made an album to document the phenomenon. The best part is that the opening track, "Pickin' For Pizza," really is about the Pizza Hut gig, and mentions the restaurant chain by name, literally singing its praises amid a brisk, bouncy musical backing. It's also nice that this really was a good band, playing in a bright, melodic style reminiscent of Flatt & Scruggs and Jimmy Martin, with particularly strong dobro and banjo picking. Dunno if any of these guys went on to play in other bands, but this is a good bluegrass record. (By the way, my pizza parlor brag-band was Green Day, who I saw play at LoCoCo's or some place like that, a bazillion years ago at some strip mall in Berkeley... So there! Neener, neener, neener.)


<! - no ASIN 02/11/15 - date per: http://www.ibiblio.org/hillwilliam/BGdiscography/?sort=&v=sresults&filter_band=2169&filter_label=105 >
Red Young "This Is Red!" (Red Young Enterprises, 1981)
(Produced by DeWayne Orender & Don Powell)
A nice set of rootsy though commercially-oriented country with a late-'70s neotrad sound similar to that of Top 40 artists such as Ed Bruce, Mickey Gilley and Red Steagall. Highlights include the weeper, "You're Treating Me Like Company" and the boozy "Here's A Toast To The Record (On The Jukebox)" along with other pedal-steel drenched twang tunes. Country crooner Red Young was apparently a Midwesterner who was based in Independence, Missouri when this record came out, although he may have originally been from Wichita. He traveled to Nashville to cut this album, backed by studio pros who included Mark Casstevens and Weldon Myrick, with Lamar Morris playing lead guitar. It's fairly solid honky tonk material, with most of the songs credited to DeWayne Orender and Lamar Morris, who were signed to Acuff-Rose publishing -- Morris played guitar on the recording sessions, while Orender was a co-producer. It's not the most vigorous album ever, but it's as good as a lot of major-label releases from the same era... Obviously, it went nowhere, since there seems to be no trace of Red Young (or this record) anywhere online, though honestly he could have -- and maybe should have -- become a real star.


<! - recorded in Nashville, at Pete Drake's studio & Acuff-Rose - no ASIN, 2013, 2015 >
Roger Young "...And The Reason Why" (Reason Why Records, 1969) (LP)
(Produced by Bob Sullivan)
Bandleader Roger Young (1946-2010) lived all over the Southwest and Panhandle regions -- born in Yuma, Arizona, he grew up in Oklahoma and Texas, ping-ponging all over the region throughout his life, first with his family and then with various bands. He started his professional career in the mid-1960s while he was still in highschool in Midland, Texas and led several different bands, though his best-known group was the Reason Why, which was named after a song he released as a single a few years before. Although this album looks like it would be the ultimate country-rock hippiebilly set, with the band decked out in fringe-leather spaghetti western duds, it's actually a pretty straightforward set of folk-country/countrypolitan style music, with solid but understated backing by a Dallas, Texas studio crew that included superpicker Phil Baugh on dobro and guitar, Maurice Anderson on steel, old-timer Smokey Montgomery providing arrangements and Mickey Raphael on harmonica. several years before he hooked up with Willie Nelson. Roger Young had a fairly thin, unusual voice, cut from the same cloth as fellas like Bill Anderson or Dick Feller... He keeps things simple and sings his songs without much fuss or bother, but gets the lyrics to resonate nonetheless. All in all, a pretty groovy record and certainly worth tracking down, particularly if you're interested in the intersection of Nashville pop and outlaw twang.


<! - no ASIN 02/11/15 http://lonestarstomp.blogspot.com/2010/01/reason-why.html http://lubbockonline.com/stories/072708/liv_310192576.shtml http://www.legacy.com/obituaries/oaoa/obituary.aspx?pid=141912957 "Roger's bands, The Pastels, The Reason Why, The Yellow Rose, were opening acts or back up bands for legendary entertainers including... Willie, etc etc" >


Steve Young -- see artist profile




Dwayne Youngblood "...Salutes The Bicentennial: 1776-1976" (1976) (LP)
Fiddler C. Dwayne Youngblood (1935-2002) was originally from Idaho, but lived in Visalia, California during the 1970s, and trekked over to Bakersfield to record this instrumental set at the Buck Owens Studios. Mr. Youngblood was a devoted old-timey artist who competed in countless championships across the country, dating back to the early 1960s and contributed a version of "Jack Of Diamonds" to a compilation album called Fiddle Jam Session, that came out of these mid-'60s sessions. Although this solo album was pitched as a Bicentennial celebration, it includes no overtly patriotic material -- instead, it's mostly classic hoedown tunes like "Billy In The Low Ground" and "Blackberry Blossom," as well as an original composition, "Shirley's Waltz," which was written for his wife. Youngblood's son Rick accompanies him on guitar, and he plays some fiddle as well; Rick Youngblood went on to become a championship fiddler and attended the annual National Old Time Fiddle Contest forty-eight straight years in his lifetime. This album came out around the same time that Dwayne Youngblood won the California state fiddling champonship in 1977.


<! - no ASIN 10/01/17 - seen at Salty's, November 2013 - bc nv, no date, producer info etc - Dwayne Youngblood (d. 2002?) lived in Payette, Nampa and other Idaho towns - Rick Youngblood (b. 1954) https://www.newspapers.com/newspage/3728724/ The Bakersfield Californian May 26, 1977: "...Dwayne Youngblood of Visalia became the California state champion fiddler. He will represent the state at Weiser, Idaho, in the national fiddler contest in June." >

Bill Younger "In Nashville" (Nugget Records) (LP)


(Produced by Gene Rice & Mark Tulbert)
A nice, humble little record featuring plainspoken (and thoroughly charming) vocals by the uber-obscure Mr. Younger. Backing him on nimble but not overshadowing guitar is session legend Fred Carter, Jr., who purchased the Nugget label in 1968, intending to build it from an indie into a major label, although apparently he got sidelined by running it as a custom/vanity press company. Although the album title suggests a slick, modern style, this record was a real throwback to the hillbilly stylings of the 1940s and early '50s, with simple ditties and modest novelty songs that would have been staples for artists such as Wilf Carter or Kenny Roberts back in that bygone era. Younger is not a powerful singer, but he is earnest and persuasive, and there's a lot to like in his old-fashioned repertoire. I haven't pinned down the year this one came out, but it had to have been between '68 and 1975, when Carter folded up the Nugget label, liquidating the whole business the following year.


<! - 1960s-? - #NRS-107 - recorded at Fred Carter studios, with Fred Carter Jr. on guitar - BB 07/05/75 - Carter folded up the Nugget imprint http://littlenuggetrecords.com/history/ - Deanna's website with semi-full timeline! >

The Younger Brothers Band "The Younger Brothers Band" (Montagne Records, 1979) (LP)
This group from Lancaster, Pennsylvania grew out of a mid-1960s highschool garage band called the Velaires, which featured guitarist Denny Sweigart and Terry Gehman on keyboards. They eventually moved from rock into country, forming the Younger Brothers Band in the '70s, and playing steady gigs for several years while Gehman and Sweigart held down day jobs as the visual arts instructor and music teacher (respectively) at the same local high school. In addition to several LPs, they also released a number of singles before disbanding towards the end of the '80s.


<! - dc says 1979 - #ASM-414 - same band as below? - Canadian? also released in Canada - nope: from Lancaster, PA - also a single(?) with song credited to K. Graham (same band??) - YES: the band with Denny Swiegert, Hoagy Strother, et al is the same one on Montagne label (saw a single) "...LP Montagne ASM-414. Stereo. Montagne Records, Div. of Atlantic Sound Prod., Marietta, Pa. Produced by The Younger Brothers, 1979. Recorded at Atlantic Sound. A I Can't Understand Where I Belong (T. Gehman - D. Sweigart )B Bitter They Are Harder They Fall (Larry Gatlin)Members: Dennis (Denny) Sweigart (guitar)Harry (Hoagie) Strother (guitar)Rodney (Rod) Kerlin (drums) Terry Gehman (piano) Allen Roth (bass)" http://lancasteronline.com/features/together/after-the-velaires-and-the-younger-brothers-band-bandmates-reunite/article_4a91338a-1090-11e7-b762-57aad5c1932d.html >

The Younger Brothers Band "Back Porch Singin' " (Fantastik Records, 1982) (LP)
(Produced by The Younger Brothers Band)



<! - 1980/1982 - no ASIN 01/14/16 - band included Denny Swiegert, Hoagy Strother, Don Hall, Terry Gehman, pedal steel by George Rowe - a lot of original material, including: - A1 Eastbound And Down A2 I Don't Wanna Be Your Friend Anymore A3 Back Porch Singin' A4 Bitter They Are Harder They Fall A5 A Man From Wheeling B1 Old-Fashioned Lady B2 Midnight Choir (Mogen David) B3 Mr. DJ B4 Today B5 I Can't Understand Where I Belong >

The Younger Brothers Band "The Younger Brothers Band" (HME Records, 1985) (LP)





<! - dc says 1985 - #39978 >
Dale Youngs & The Country Rebels "Walking Down An Old Country Road" (Round Robin, 1978) (LP)
(Produced by Roy Drusky & Jim Pierce)
Dale Youngs was an East Coast, rust-belt country singer, born in New York state with roots in Pennsylvania, who made his way to Nashville where he landed a gig in Roy Drusky's band, circa 1975-78. He played on the Opry and recorded this album with Drusky's help around the same time. Drusky may have helped with the repertoire as well, notably showcasing a trio of previously-recorded Eddie Rabbit songs -- "Pure Love" (a hit for Ronnie Milsap in '74), "Do You Right Tonight" and "Hearts On Fire" (a #2 hit for Rabbit in '77) -- a nod to Rabbit's early years as a Nashville songwriter, when Drusky was one of the first artists to record his work. Curiously, Youngs also does a gender-flipped version of a classic western novelty oldie, sung here as "I Want To Be A Cowgirl's Sweetheart, along with covers such as Ray Price's "Burning Memories" and Marty Robbins' "You Gave Me A Mountain." I don't know the details, but Youngs died at age 32 (1951-1984) and as far as I know, this was his only album.


<! - no ASIN 09/30/14 >
Yukon Railroad Co. "Yukon Railroad Co." (Big Hole Records, 197--?) (LP)


(Produced by Jeff Aronson & Mike Kicenski)
These lanky, long-haired party animals considered themselves strictly a "show band," i. e. a working band that played mostly cover tunes and performed for whoever would pay them... They had a few long-term bookings during the 'Seventies, including a stretch in 1975 up at the Pea Soup Andersen's restaurant in Mammoth Lakes, California, and a bunch of gigs in Colorado, where I believe they were from... They claimed both the Denver suburb of Lakewood, CO and the ski town Hideaway Park as their home base(s), and worked at a venue called Doctor Generosity's Hungry Skier Restaurant, in the Fraser Valley, just west of Boulder. They were pretty good, too! A shaggy, twangy country-rock group specializing in honkytonk oldies and West Coast and outlaw favorites such as Red Simpson's "Hello, I'm A Truck," Tompall Glaser's "Put Another Log On The Fire," they also wrote a tune or two themselves, much to the delight of their local fans. On this album, the boys all used goofy nicknames and aliases, though lead singer Ron Greensprings and bassist Joe Leonardi seem to have been core members, with Greensprings acting as the band's manager. Not a lot of info about these guys online, though I think this was their only album.


<! - #CEA 75-0001 Joe Bum (Joe Leonardi) - bass, vocals Ron GreenSprings - acoustic guitar, vocals Chuck Glad - (?) Milt Weber - mandolin, washboard, vocals "Parkie Carlisle" - pedal steel, banjo, fiddle, lead guitar, vocals https://www.reddit.com/user/RonnieGreenSprings/ www.leonardimediaarts.com j@leonardimediaarts.com >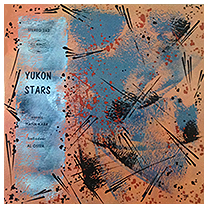 The Yukon Stars "The Yukon Stars" (CBC Radio International, 1967) (LP)
(Produced by Edward Farrant, Gilles Vaudeville & Len Ewert)
On this album, two stars of Canadian country's '60s scene joined together as the "Yukon Stars" to play an October 25 gig at end of the '67 Expo, held in Montreal. Al Oster was a well-established artist, with a couple of hit singles and several CBC radio programs under his belt, while Hank Karr had been playing local shows up in the Yukon for years, though this album really helped him break through into a national solo career. Karr sings on Side One, generally sticking to a jovial set of contemporary-sounding Buck Owens-influenced honky-tonk with a pretty sharp band behind him. The songs are mainly covers, though there is one original, "A Minute Or Three" credited to Karr's real name, Henry Karhut. It's a harrowing and highly detailed account of the cataclysmic earthquake that trashed Anchorage in March, 1964... a nice slice of Northern history there! Sounding quite a bit like Hank Snow on Side Two, Al Oster sticks closely to folk-ish regional pride material, including several Yukon-related songs he wrote, some historical ballads and slightly more questionable material such as Hank Thompson's "Squaws Along The Yukon" which doesn't really hold up that well in our modern-day PC culture. In "Buckets Of Steel," Oster memorializes the last of the big gold-dredging operations, as Canada's gold boom wound to a close after the biggest mills and mines were no longer able to turn a profit. A strong album, showcasing two different strains of deeply authentic Canadian country.


<! - no ASIN 09/13/16 - recorded October 25, 1967 at the '67 Expo in http://hougengroup.com/yukon-history/yukon-nuggets/hank-karr/ http://hougengroup.com/yukon-history/yukon-nuggets/al-oster/ - excellent profile of Al Oster >
Jim Yunek "Jim Yunek Presents The Jim Yunek Combo" (Unique Records, 1977) (LP)
A regional band based in Wausau, Wisconsin... This mainly seems to have been country covers, though there may have been a couple of originals songs on this self-released record... The songs include "Bad Leroy Brown" and "Blue Eyes Crying In The Rain," as well as pop oldies like "Harbor Lights" and "Elmer's Tune."


<! - "My Buddy", "I Get So Lonely" originals? - Wally Borth, John Myers, Jerry Reynolds, Jim Yunek - no ASIN 04/14/14 , 11/10/15 >
Jim Yunek "Something Old, Something New" (Unique Records, 1978) (LP) <! no ASIN - 04/14/14 >



<! - no ASIN 11/10/15 - any originals? "...According to the album cover the styles of music vary and are as stated: polkas, waltzes, latin, soft rock, swing, and good old country." >
Cousin Richie Zack "North Country" (Ricma Records) (LP)
Born Richard Zacharian, "Cousin Richie" was a hillbilly singer from Rhode Island who -- along with his brother Eddie Zack -- recorded numerous 78s and singles for major labels and tiny indies alike, and in the early 1950s hosted a nationally syndicated NBC radio show called the Hayloft Jamboree. They started out in the 1930s, and moved through several styles of music -- cowboy songs, hillbilly boogie and honkytonk -- and remained popular regional figures for several decades. Not sure when this souvenir album came out, but from the looks of it, I'm guessing sometime int he 1970s or possibly early '80s; Mr. Zack passed away in 2002, at the age of 79.


<! - no ASIN 02/14/16 http://www.hillbilly-music.com/news/story/index.php?id=8078 http://www.ripopmusic.org/musical-artists/musicians/eddie-zack-hayloft-jamboree/ >
Nick Zane "Live In The Smokies" (Zane Records, 19--?) (LP)
(Produced by Zane, Lea & Spears)



<! <! - #NR-8594 - when did this come out?? is it new? 1984? - were they from Georgia? - looks older - late '70s maybe? but very low-tech graphic layout - mix of covers and originals - four songs credited to "Lea & Zane": "Johnny Reb," "Just Play It Fair," "Lights Of Macon," and "Dracula." They also cover a mix of country hits and vocals oldies, stuff like "Misty Blue," "Will You Still Love Me Tomorrow," and "Stand By Me" alongside Gordon Lightfoot's "Early Morning Rain" and "The Smokie Mountain Boogie." Is Nick Zane this guy, a voiceover artist and sales seminar trainer? https://www.voices.com/people/nickzane http://www.nickzanemusic.com/ - appears to only be one page, no links? 03/26/17 >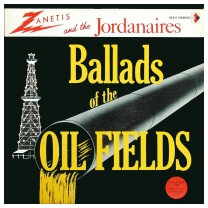 Alex Zanetis "Ballads Of The Oil Fields" (RIK Records, 1964) (LP)


This is an entire album of songs about oil drilling in the American South and the Panhandle, penned by the then-unknown pop-country composer Alex Zanetis, with backing by several A-list Nashville studio pros, including the early-'60s edition of the Jordanaires. Zanetis certainly had a colorful career: he was born in Fond Du Lac, Wisconsin and early in life sang baritone with the Chicago Metropolitan Opera. He abruptly changed gears in 1955 to devote himself to songwriting, eventually moving to Nashville. Mr. Zanetis had remarkable success, with numerous songs recorded by top Nashville stars including Bill Anderson, Brenda Lee, Jim Reeves, and Faron Young -- one of his first hits was "As Long As I Live," a Top Five duet recorded by Red Foley and Kitty Wells back in '55. His song "Snap Your Fingers" was a crossover success, first in the R&B/pop vocals field, later covered by various country artists in the '70s and '80s. Zanetis also was involved in Southern politics, working as a staffer for governors Jimmie Davis, George Wallace and Lamar Alexander. One odd footnote to this already quirky album: a decade later a guy named Sam Thompson would record a song-by-song remake, with one song re-credited to include the '70s-era producer. Go figure. Hmmm... maybe Thompson was actually Mr. Zanetis, re-releasing his own album incognito? Could be! Stranger things have happened.


<! aka "Alex Zanetis Writes And Sings The Stories Of The Oil Fields" (??) https://prabook.com/web/alexander_william.zanetis/1670246 GOSPEL: Alex Zanetis "Are You Ready For The Lord" (Royal Master Records) (LP) Alex Zanetis "The Carpenter's Son" (RCA) (LP) B0040Z9CZU - 7"? - label? Alex Zanetis & Jim Ward "Songs Of Inspiration" (Royal Master Records) (LP) B004G6VHZG Alex Zanetis & Jim Ward "Hit Songs Of Tomorrow" (Royal Master Records) (LP) B0189IL89G - #6565 - song-poem album, produced and arranged by Zantetis and Ward, vocals by Linda Lane and Matt Vincent - Hermitage, Tennessee >

Rex Zario "Rex Zario" (Arzee Records, 1966-?) (LP)


Philadelphia twangster Rex Zario recorded a string of obscure hillbilly bop/rockabilly singles in the late 1950s, some of which are gathered on this later LP. According to the album's liner notes, he started his professional career in 1948 on ABC radio's "Hayloft Hoedown" show and later worked on East Coast radio and TV stations WHAT and WTEL. Although the music is good, I think Zario's actual success was pretty minimal -- the liner notes sound pretty noncommital and puffed-up. Some of his songs such as "You Nearly Lose Your Mind" and "Go Man Go, Get Gone" have popped up on a few modern-day collections of hillbilly twang, and a full reissue of this album would certainly be welcome.


<! - #1001 - no ASIN 11/19/16, though AM lists three singles - apparently he was born in Palermo, Italy(?) as Rosario Lefavi: http://www.rocky-52.net/chanteursz/zario_r.htm http://countrydiscography.blogspot.com/2011/10/rex-zario.html >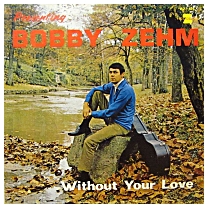 Bobby Zehm "Without Your Love" (Z Records, 1971) (LP)


(Produced by Johnny Russell & Claude Hill)
A set of all-original material by a singer from Poplar Bluff, Missouri who recorded this album at Chuck Glaser's studio in Nashville. Not sure what the story is behind this one, but this album is packed with original material, most of it written by Zehm, including "I Wouldn't Have You See Me Cryin'," "Think Real Hard," and the delightfully-titled "Blow Me Down A Rat Hole Backwards." There are a couple of other songs also published by Chuck Glaser's publishing company, such Cal Cavendish's "Sitar Pickin'," and "That's The Way The Cookie Crumbles," by Dan Pate. Zehm seems to have been tapped into the old-school Ozark hillbilly scene: on his 7" single of "He Is My Dad" (sadly, not included here) the credits include hillbilly old-timer Zeke Clements(!) as producer... So this Zehm fellow must have know what real twang was all about!


<! - from Missouri; recorded at Chuck Glaser's studio in Nashville - album was mentioned in 1971 Billboard - all originals, mostly by Bobby Zehm, one credited to Dan Pate, one to Joe Blabrock, one to Glaser, one to Cal Cavendish - Zehm had his own publishing rights, the others were under Glaser's publishing company - single of "He Is My Dad" credits Zeke Clements(!) as producer - recorded back in the early '60s on "Z Records" label (Poplar Bluff) , via Rite Records (Ohio) >

Zeke's Band "Music Time Approved" (Dungeon, 197--??) (LP)
(Produced by Tim "Cousin Zeke" Cagle)
Singer Tim Cagle was part of the Branson-based Plummer Family variety show, playing the hillbilly character "Cousin Zeke." In addition to this album, he also recorded with the Plummer Family band, touring regionally throughout the Midwest well up into the 1990s.


<! - # D-2047 - Beci Kitrell (vocals) Dusty Wilson, David Fry, David Wilson, Brenda Chamblis(?) John C. Lamont, Sharron Lamont - no ASIN 02/11/15 >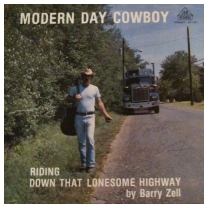 Barry Zell "Modern Day Cowboy" (JSR Records, 1980) (LP)
(Produced by Tom Elliott)
This fella -- Barry Pagliaroli, aka Barry Zell -- was from Laurence Harbor, New Jersey, although he headed down to Nashville for a while to try and make it in country music. As far as I know, this was his only album, and it's packed with all-original material written by Pagliaroli. The songs include "Modern Day Cowboy," "Why Couldn't I Be The One (Who Wrote Knocking On Heaven's Door)?" and the equally-longwinded "Lady America (Dedicated To The American Hostages In Iran)". The band backing him was all-local, guys from the North Jersey Shore -- guitarist W. J. Grimm (Willy Sage), Ike Williams on bass and J. T. Callahan on drums. They were members of the North Jersey rock band, Lakota, which put out an album on the JSR label a year earlier, in '79.


<! aka "Riding Down That Lonesome Highway by Barry Zell" - #LP-1511 - no ASIN 02/04/15 - Barry Zell (Pagliaroli) - band: W. J. Grimm (Willy Sage), Ike Williams and J.T. Callahan - all members of Lakota >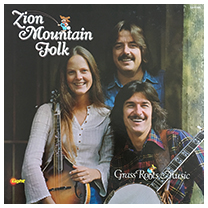 Zion Mountain Folk "Grass Roots Music" (Light Records, 1978) (LP)


(Produced by Jack Joseph Puig)
An all-gospel folk-bluegrass set from a longhaired band from the Kona coast of the island of Hawaii. This group featured Steven Smith (guitar), Ruth Smith (mandolin) Harry Browning (banjo), Herb Melton (bass) and Jim Pennington (harmonica), with fiddler Byron Berline sitting in as well. Mahalo!


<! >

---
---