<! MP3 05/24/10 > <! outside 00/00/00 > <! pix 00/00/00 - some too small > <! icons 03/01/11 > <! UPDATE: 03/01/11 - add other Byrds-related? 06/05/13 - added Elvin Bishop page; Barefoot Jerry info hidden below 07/21/13 - posted Elvin Bishop page, numerous reviews, expansion 07/13 > <! Duck Baker Barefoot Jerry Saul Broudy Sam Bidwell "Sam Bidwell" (Richocet, 1988) from Wichita, Kansas J.D. Blackfoot "The Song Of Crazy Horse" (Fantasy, 1974) - from St. Louis ? - several albums - rock? Brewer & Shipley - Red Rhodes, Richard Greene on brown album - also Naftalin and Bloomfield The Backalley Bandits Backstreet Journal - not hippie, just obscure - female singer Jim Brady "Brady" (Roc-Co Records) Phoenix AZ Big Andy - from Mill Valley - 7" only?? Hangover Heaven/She Makes This Barroom Worthwhile" (1981) produced by Dan Hayes John Bryant "John Bryant" (Polydor) (??) Richard T. Bear "Red, Hot & Blue" (???blues) Borderline - see below Bush Barbecue "xxxxxxxxxxx" (Selection Records) - Australian PP - mostly folk, i think - a few Slim Dusty covers > > <! Brown Dust "Brown Dust" (Family Productions, 1972) (LP) B007U5VGME - just rock - >
---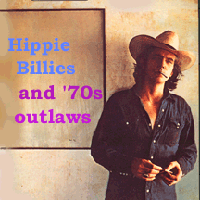 The "twangcore" and "Americana" boom of today owes a large debt to the shaggy twangers and no-hit wonders of yesteryear -- this section looks at the hippiebilly and stoner bands and a few odd, random artists from the 1960s, '70s and early '80s, back before there was anything called "alt-country." This page covers the letter "B."
---
HIPPIEBILLY & NO-HIT WONDERS:
A | B | C | D | E | F | G | H | I | J | K | L | M | N | O | P | Q | R | S | T | U | V | W | X, Y & Z | Comps | Hick Music Styles

---
Back Pocket "Buzzard Bait" (Joyce Records, 1976) (LP)


(Produced by Pat Robinson & Pat Maroshek)



<! Two ASINs - 08/13 Musicians: Pat Robinson: acoustic &: electric guitar, keyboards, synthesizer, jaw harp, percussions, vocals Pat Maroshek: drums, percussions, vocals Gib Guilbeau: fiddle Andy Way: bass Johnny Hunt: bass John Beland: electric guitar Mike Katon: electric guitar Larry McNeely: banjo, harp Thad Maxwell: steel guitar Dick McIlvery: steel guitar Alan Lindgren: keyboards >

Luke Baldwin "The Tattoo On My Chest" (Flying Fish) (LP)





<! Tom Ball And Kenny Sultan - BLUES? >
Marcia Ball "Circuit Queen" (Capitol Records, 1978) (LP)


(Produced by Neil Wilborn)
Although she's now known as a blues player, early on pianist and singer Marcia Ball released her country-tinged debut, an interesting mix of Emmylou-ish country twang, countrypolitan, and a hint of the New Orleans-style blues she came to specialize in, further down the road. The hallmarks of Emmylou's "hot band" crew are easily heard, from the production style (and accompaniment by Emmylou cohorts such as Albert Lee, Buddy Emmons and Rodney Crowell) to some of the repertoire (including a version of Crowell's "Leaving Loiusiana In The Broad Daylight"). This album won't blow your mind, but it's an intriguing footnote to Ball's career, and dovetails nicely with other records of the era. Worth checking out.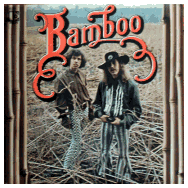 Bamboo "Bamboo" (Elektra, 1969) (LP)


(Produced by Allan Emig)
An odd and intriguing footnote to the career of acoustic blues revivalist Dave "Snaker" Ray, who took a break from his gigs with Koerner, Ray & Glover to plug in and go electric, teaming up with a fella named with Will Donicht for a rock/folk/country outing that weaves through a variety of styles, including starry-eyed folk-rock and psychedelic blues, along with a smidge of country-rock twang. The Elektra house production sound(s) suffuse these tracks, bringing the work of cosmic balladeer Tom Rush to mind, as well as the Doors' zonked-out, indulgent rock... Twangfans will want to check out the tunes spotlighting pedal steel player Red Rhodes -- notably "The Virgin Albatross" and the spacier "Odyssey Of Thaddeus Baxter," which is one of the most musically rich, satisfying tracks on the album. This is definitely a super-duper, hippie-spacy set, with plenty of questionable moments, but some nice experimental stuff on it as well. Definitely worth a spin, though if you're looking specifically for country stuff, there's only a little bit on here.
Banana & The Bunch "Mid-Mountain Ranch" (Raccoon, 1972) (LP)


(Produced by Stuart Kutchins)
A truly groovy solo album by keyboardist Lowell "Banana" Levinger, an original member of The Youngbloods... Here, he indulges a passion for old-time mountain music, ala The Carter Family, including a gorgeous version of "Ocean Of Diamonds." I think I still have a vinyl copy of this floating around somewhere; be great if the powers-that-be put it out in digital form someday... Levinger also cut an album under the name Noggins, but I haven't heard that one yet...


<! 144 x 144 >


The Band -- see artist profile





Moe Bandy -- see artist profile



Banks & Shane "Who Is It?" (Oblivion Records) (LP)


An odd mix of bluegrass and jugband/Dixieland novelty songs, mixing spunky picking with goofy comedy routines, and an eclectic repertoire that ranges from Kenny O'Dell and Bob Dylan to bluegrass oldies such as Don Reno's "Dixie Breakdown," and the anti-billiards tongue-twister "Trouble In River City," from the film "The Music Man." These clean-cut longhairs became fixtures on the Atlanta, Georgia scene, playing at all kinds of venues (several tracks on this album were recorded live at a venue called Joe's Bar & Grill, in Atlanta...) and eventually starting up a restaurant of their own, and recording about a dozen albums over the years. The original group featured Paul Shane on vocals and guitar, Burgess Banks on banjo, Rick Waters on mandolin, along with a bunch of others... The humor's pretty strained, but they sound like they were having a lot of fun.


<! 186 x 186 >

Banks & Shane "Live At Symphony Hall" (Oblivion Records) (LP)

Bobby Bare -- see artist profile
Barefoot Jerry -- see artist profile
Skip Battin "Skip" (Signpost, 1972)





<! Skip Battin "Skip" (1972) B0000AQVEH The cult classic 1972 solo album from Clyde "Skip" Battin, who went from scoring hits as early as 1959 as part of the duo Skip & Flip to being a member of the Byrds, New Riders of the Purple Sage and the Flying Burrito Brothers! He also became a chief collaborator with Kim Fowley (who contributes copious quotes to the notes we've included here), so he definitely ranks as one of the key, behind-the-scenes contributors to the whole L.A. country-rock scene. Speaking of Fowley, his fingerprints are all over this album as a lyricist and quasi-producer, and Byrds Roger McGuinn and Clarence White play on it, too. But Battin's love of old-time rock 'n' roll and Tom Lehrer-esque satire are what make this record really unusual; throw some Byrds-like country-rock into the recipe and you've got one strange, intoxicating concoction. Includes Undercover Man; Ballad of Dick Clark; Captain Video; Central Park; Four Legs Are Better Than Two; Valentino; Human Being Blues; St. Louis Browns; My Secret Life, and Cobras. >

Skip Battin "Topanga Skyline" (Floating World, 2012)





<! This was to be Skip's second solo album, recorded in late July 1973, just days after the tragic death of Clarence White. Produced by the legendary Kim Fowley and cowriter with Skip, it would include backup for the most part by the Country Gazette (Byron Berline, Roger Bush, Alan Munde and Roland White) along with Al Perkins. The album unfortunately never saw the light of day, until now. Taken from the original master audiotapes, each song (mostly Battin/Fowley originals) is as sharp and pointed as ever. Just wait until you hear Skip's bluegrass version of "Hully Gully", the old 1959 "Olympics" rock and roll classic. With the help of the Country Gazette's bluegrass chops, this album's sound could have predated Leon Russell's "Hank Wilson's Back" effort. "Topanga Skyline" also boasts some additional bonus material. Two Battin/Fowley songs from Skip's 1981 release on the Italian Appaloosa label have been added, "Willow in the Wind" and a favorite Battin song, "China Moon" with the late, great Sneaky Pete on pedal steel. > <! Baywood "Baywood" (Bison, 1981) (LP) B00410880Y 5-song country-rock EP from California > <! Bear Creek "Bear Creek" (Le Fevre Sound, 1976) from Georgia mostly bluegrass (?) cover of Dylan's "Simple Twist Of Fate" >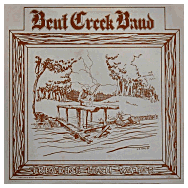 Bent Creek Band "Treading High Water" (Little Beast, 1984) (LP)
(Produced by Mark Gilbert & Bent Creek Band)
A perfect example of a rock band "going country" and getting it right: this opens with the wildly manic "Git Down Country Music" and similarly uptempo "School Daze," both quite twangy but with super-jangly rhythm guitar riffs worthy of the Feelies or numerous indiepop bands to come. There's also a chunky, riff-heavy Skynyrd/Marshall Tucker rock influence, but when they decide to play country, they do it well. A slight vocal similarity with the Dreadful Grate's Bob Wier (though it's not that pronounced, and these guys do not sound like the Dead...) and some dips into electric blues as well... They also remind me of the Cornell Hurd Band, though much more rock-oriented. For alt-country fans, there's good reason to check these guys out... they were definitely ahead of the curve on the whole twangcore thing... by about a decade or so!


<! Morris Flynn: drums & percussion Gary Hensley: bass & vocals Scott Taylor: keyboards, harmonica & vocals Edward Terry: guitars & vocals Grateful Dead-ish vocals (which guy?) >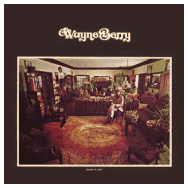 Wayne Berry "Home At Last" (RCA, 1974) <! also a CD ASIN B001E38MHA >


(Produced by Norbert Putman)
I'm listing this one not so much because it really fits into the '70s country vibe I'm into, but because I keep seeing it mentioned as a lost country-rock gem, and I'm not so sure I agree. Apparently Berry was previously in a SoCal band called Timber (haven't heard them yet) and was pals with Tommy Talton, of the band Cowboy. Which all gives him country-rock cred, I guess, but a lot of this is just tepid, strained '70s soft rock. There are some pleasantly twangy tunes, though nothing I'd recommend you try too hard to track down: "Black Magic Gun," "Welcome Home" and "Gene's Tune (Blonde Guitar)" are about it for me. This was apparently a big studiofest, with heavy hitters such as Barry Beckett, Johnny Gimble and Pete Carr sitting in, as well as several guys from the Area Code 615 band, and some pedal steel on a few tracks, courtesy of Weldon Myrick. Worth checking out, I guess, but it didn't really float my boat.


<! Black Magic Gun ~~ Gene's Tune (Blonde Guitar) >


Elvin Bishop -- see artist profile




The John Blackburn Trio "The John Blackburn Trio" (Willie Price Productions, 1979) (LP)


(Produced by Willie Price)
A nice, modest set from some Amarillo, Texas locals... Mostly in a folkie/acoustic blues revival mode, but with some touches of twang. They open with a nice, breezy version of the Byrds "You Ain't Going Nowhere," and dip into folk scene cowboy nostalgia ("Ain't No More Cane On The Brazos") and some playful acoustic blues'n'jazz, such as a snippet of "Keep On Truckin'," as well as a bit of bluegrass on Side Two. Blackburn slips into flamenco-style guitar and closes the album with a Spanish-tinged version of Luiz Bonfa's "Manha Da Carnaval." For twangfans perhaps the most interesting track is a cover of an obscure early song by Rodney Crowell, "Home Sweet Home Revisited," which Jerry Reed and JD Crowe popularized, but Crowell left out of his own recorded canon... This is a nice version, too. Not an earthshaking album, but a good snapshot of some just-plain folks having fun making music together.


<! female bassist/dobro player Thunda Warren >
The Bluegrass Band "The Bluegrass Band" (Smoggy Valley Records, 1974) (LP)
(Produced by Dennis Coats)
Not to be confused with the Rounder Records powerhouse, The Bluegrass Album Band, this scruffy quartet from the Pacific Northwest played a lot of bluegrass and country-rock/country-folk covers -- tunes by Bill Monroe, one by Gib Gilbeau, "Ramblin' Man" by the Allman Brothers, Steve Goodman's "City Of New Orleans" -- and also recorded a couple of songs by banjo picker Dennis Coats, "Fiddlin' Round" and "Another Cowboy Song." It's an eclectic mix that certainly earns them a mention in the hippiebilly annals. Sadly, the copy of this album I saw was too thrashed to pick up, but I'm sure it'll float my way again sometime... Anyone have more info about these folks?


<! Dick Bridley, guitar; Peggie Moji(?) fiddle; Dennis Corts(?) banjo; Gary Carlson, bass recorded live at Eastern Washington State; mixed in Portland >
Blue Jug "Blue Jug" (Capricorn, 1975)





<! If you like The Band... Their principal songwriters wrote songs for Molly Hatchet... >

Blue Ridge Rangers "Blue Ridge Rangers" (Fantasy, 1973)


(Produced by John Fogerty)
Awesome!! After Creedence Clearwater Revival imploded, John Fogerty got so fed up with the fratricidal aspects of actually being in a band, that he promptly went off and recorded an album all by himself -- played all the instruments, picked all the tunes, multitracked the album, and totally rocked out. This is the result, a masterful set of country oldies, covering artists such as Jimmie Rodgers, Webb Pierce and Melvin Endsley, all with a jocular, rolling bounciness that can't help but win you over. He perfectly captures the wild tang and explosive bang of old-school, rock-meets-hillbilly blues of the 1950s and early '60s. This is a really fun record, the kind that makes you sing along every time you hear it. Fun stuff!!


<! preferred, revised text - 08/13 >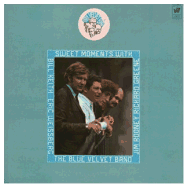 The Blue Velvet Band "Sweet Moments With The Blue Velvet Band" (Warner Brothers, 1969) (LP) & (CD)



(Produced by Erik Jacobsen)
A smooth but sweet major-label album made when the '70s newgrass scene was still just around the bend. There's certainly a power-packed lineup: Bill Keith and Jim Rooney join up with fiddler Richard Greene (who had just served his own apprenticeship with Bill Monroe) and guitarist Eric Weissberg in his pre-Deliverance days... people often cite this as a pioneering bluegrass record, but I just don't hear much high-lonesome here, rather, it seems like a tradition-oriented hippie country set, with most of the "rock" sensibility set aside in favor of old-fashioned twang and a little bit of Bakersfield bounce. The repertoire is a swell mix of Hank Williams, Bill Monroe, a Luke Wills western-swing oldie and a cover of Merle Haggard's "Somebody Else You've Known," with these guys scooping the Flying Burrito Brothers by a year or two. The also show deep folk scene roots with a reading of "The Knight Upon The Road," and version of the Appalachian murder ballad "Little Sadie." I think it's Jim Rooney singing lead, and I have to admit he's an acquired taste. For the first few tracks you might think there's a hint of parody in his voice -- after a while, though, you'll realize it's just the plain-spoked way that he sings, not some kind of nudge-nudge, wink-wink thing. There are only two original tracks on here, including one of the album's strongest songs, "Hitch-Hiker," a cheerful novelty number written by Weissberg that captures some of the feel of the times. I guess this has been reissued on CD, though the original LP is worth tracking down just to enjoy the hilarious "board game" drawing and text that Eric von Schmidt designed for the inside of the gatefold sleeve. A long out-of-print landmark album that is more of a quiet, iconoclastic nugget than a earthshaking stylistic game-changer.
Borderline "Sweet Dreams And Quiet Desires" (United Artist/Avalanche, 1972)

Borderline "Sweet Dreams And Quiet Desires/The Second Album" (Real Gone Records, 2013)





<! brothers Dave and Jon Gershen and Jim Rooney, with studio assist by Garth Hudson and Richard Manuel of The Band, Ben Keith, David Sanborn, the Brecker Brothers, John Simon, Billy Mundi, Vassar Clements and Ken Kosek ---------- Neil Young's favorite sideman Ben Keith, fiddlers supreme Vassar Clements and Ken Kosek, drummer Billy Mundi, saxophonist David Sanborn, Band producer John Simon on piano and Band members Richard Manuel and Garth Hudson (billed as "Dick Handle" and "Campo Malaqua," respectively) REISSUE CD includes shelved second album, recorded in '73. >


Don Bowman - see artist profile





Tony Booth - see artist profile



Bottle Hill "A Rumor In Their Own Time" (Biograph, 1972) (LP)


(Produced by Arnold A. Caplin)



<! includes covers of Paul Siebel's "Any Day Woman," Gram Parson's "Christine's Tune" and the Rolling Stone's "Honky Tonk Woman." >
Bottle Hill "Light Our Way Along The Highway" (Biograph, 1976) (LP)

The Braun Brothers "Old Cowboy Blues" (Idaho Records, 1981) (LP) <! ST-0001 >


(Produced by The Braun Brothers)
Likable locals from Boise, Idaho, Muzzie and Gary Braun fronted a long-lived hippie/cowboy country/folk band which specialized -- particularly on this album -- in songs with local twists. Lots of songs with Idaho, Boise and wide, open spaces in the lyrics... Nice, unflashy musicianship with just the right amount of twang to 'em. Nothing mindblowing, but a nice souvenir of an authentic regional band of hometown heroes.
The Braun Brothers "Heart Of Idaho" (Idaho Records, 1981) (LP)


(Produced by Gary Braun & Glenn Nelson, Jr.)
Another modest DIY effort from brothers Gary and Muzzie Braun, who took the Rocky Mountain folk-country style of John Denver and gave it a rural Idaho twist, singing songs about loggers, miners, cowboys and long, cold winters without your best girl around to make you a cup of coffee. Muzzie Braun was the driving force here -- he wrote and sang all the songs, while brother Gary thumped on the drums -- and while Muzzie had his limitations as a singer, this is a charming set of for-locals regional twang. The opening track, "Heart Of Idaho," is a nice upbeat song that hearkens back to the days of regionally-themed country songs, and there are some other songs that were good as well, mostly the uptempo numbers, as Muzzie can show some weakness as a ballad singer. "Weekend Logger Blues" is a standout novelty number, though the whole record has a nice amateurish charm, underscored by the liner notes that describe how various songs were composed throughout the '70s: this album was a long time coming and was obviously a labor of love. Might not be a classic, but it's got its charms.
The Braun Brothers "Vintage Braun Brothers" (Idaho Records, 2011)



This CD best-of gathers almost two-dozen tracks from various Braun Brothers albums, including of course, "Heart Of Idaho" and most of the rest of their first album. After this band, Muzzie formed another family act with four of his sons, called Muzzie and the Boys -- it's probably worth noting here that they went on to form bands of their own: Willy and Cody Braun started the Americana/indie-rock band Reckless Kelly, while Micky Braun is in the red-dirt band, Micky and the Motorcars... Talk about a family tradition!


<! originally 1985 release? > <! Muzzie Braun solo albums -- ?? BIO: Muzzie Braun has made a living making music for 40 years. With the help and support of his wife of 36 years, they have accomplished a lifetime of successes. Muzzie and JoAnn chose to live in the mountains of central Idaho. Muzzie says "We were lucky enough to find a special place where we could raise our family, I could write my music and conduct business from the comfort of our home." Over the years Muzzie has performed as a solo artist as well as in a variety of bands. He performed with his brothers Gary and Billy as the Braun Brothers in the late seventies and eighties. Muzzie and the Boys, (Muzzie and his four sons: Cody, Willy, Gary and Micky) was a success of national proportion that landed them two appearances on the Late Show starring Johnny Carson and a spot with Jay Leno. Today Muzzie performs around 60 shows a year, mostly private and corporate events including the Braun Brothers Reunion Festival. This three day music festival in Challis, Idaho untites the entire musical Braun family and brings thousands of guests to Idaho for this one-of-a kind musical event. www.braunbrothersreunion.com (August 11, 12, 13, 2011) Muzzie has recorded a dozen albums,including solo projects, recordings with his Brothers, his sons and his alter ego Buck Divot. In addition to the Reunion and solo gigs throughout the year, you can often find Muzzie accompanying his sons bands: Reckless Kelly www.recklesskelly.com and Micky and the Motorcars www.mickyandthemotorcars.com > <! Brave Belt - pre-BTO Randy Bachman country-rock band - also kind of proggy - boogie-rock, poppy Brave Belt "Brave Belt" (xxxxxxxxxx, xxxxxxxx) B000065TIG B002T3G0I2 Brave Belt "Brave Belt II" (xxxxxxxxxx, xxxxxxxx) B000065TIG B002T3TEUS - more rock? >


Brewer & Shipley -- see artist profile



Jaime Brockett "Remember The Wind And The Rain" (Capitol, 1969)





<! with 13-minute long song, "The Legend of the U.S.S. Titanic" >
Jaime Brockett "2" (Capitol, 1970) (LP)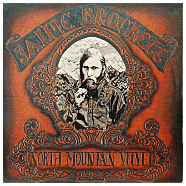 Jaime Brockett "North Mountain Velvet" (Adelphi, 1977)


(Produced by Jack Heyrman & Scott Johnson)
Although his first album gave him some early '70s cred, if you ask me, this record is Brickett's masterpiece. An eclectic set packed with talent from various corners of the roots-music world... Bluegrassers such as Ricky Skaggs, John Starling, John Duffey, Mike Auldridge and various members of the late-'70s edition of the Seldom Scene crew add some sweet acoustic twang, while pedal steel player A. J. Rubino adds a dreamy vibe to a couple of spacey, Byrds-y cosmic country tunes, and there's even a touch of Celtic folk, as on his version of "The Ballad Of Darcy Farrow." Standout tracks include an appropriately laid-back version of Bryan Bowers' "Lost My Stash" and the album's true novelty-song classic, "Just Stopped By To Git A Cup Of Coffee," a cheerfully perky, hippie-trucker hybrid written by folk legend Ramblin' Jack Elliott, who duets with Brockett while the Seldom Scene boys gallop away -- great, hilarious lyrics lampooning the CB-trucker fad of the time, with an irresistibly catchy musical hook. They used to play that one ALL the time on KFAT, when I was a kid. This is a really fun record, definitely worth tracking down.





David Bromberg -- see artist profile


<! Bronco "Bronco" (Earthwood, 1977) (LP) B00AMNYV9Q Colorado band (softer?) country-folk w/ pedal steel >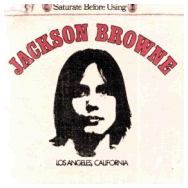 Jackson Browne "Jackson Browne (Saturate Before Using)" (Asylum, 1972)



(Produced by Jackson Browne & Richard Sanford Orshoff)
Yeah, I know... It's long been fashionable to mock and deride Jackson Browne as a wimp, a cheeseball, one of the ultimate '70s dino-rockers... And I'll concede that his earlier albums are, by and large somewhat lugubrious and overinflated -- there are songs on them that I like, but many more that are, frankly, way overwritten and insufferable. Nonetheless, he's firmly in the SoCal country-rock pantheon -- a protege of David Geffen and an early buddy of The Eagles, Browne was key to the development of the singer-songwriter/adult pop genre, and dipped into true twang from time to time... This debut album has a bunch of his best-known songs, including a few faves like "Doctor My Eyes" (guilty pleasure, though I'm pretty much over it) and "Something Fine" (which still holds up) and a bunch of songs that have always struck me as a bit too precious. Still, it's canonical and all.


<! Jackson Browne – acoustic guitar, guitar, piano, keyboard, vocals David Campbell – viola David Crosby – vocals, harmony vocals Jesse Ed Davis – guitar, electric guitar Craig Doerge – piano, keyboard Jimmie Fadden – harmonica Jim Gordon – organ David Jackson – piano Sneaky Pete Kleinow – pedal steel Leah Kunkel – vocals Russ Kunkel – drums Albert Lee – guitar, electric guitar, electric piano Leland Sklar – bass Clarence White – acoustic guitar >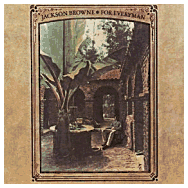 Jackson Browne "For Everyman" (Asylum, 1973)



(Produced by Jackson Browne)
Of his early albums, I'd recommend For Everyman the most, just 'cuz the songs are catchier and more overtly "pop." Winners include his version of "Take It Easy," "These Days," and the jaunty novelty number, "Red Neck Friend." And then there's the usual pretentious-poetic stuff. Musicians include Glenn Frey and Don Henley of the Eagles, Sneaky Pete on pedal steel, David Lindley on just about everything else, and a bunch of LA "usual suspects," in one big SoCal rock-star lovefest. Some folks dig it, some folks don't.
Jackson Browne "Late For The Sky" (Asylum, 1974)



(Produced by Jackson Browne & Al Schmitt)
Nothing on here I really care about... A lot of poetic would-be profundity, etc., etc. Not my cup of tea.
Jackson Browne "The Pretender" (Asylum, 1976)



(Produced by Jackson Browne & Jon Landau)
Ditto with this one...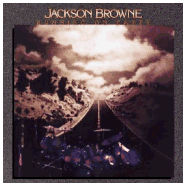 Jackson Browne "Running On Empty" (Elektra, 1977)



(Produced by Jackson Browne)
A not-so-guilty pleasure. This album remains one of the best country-rock records ever made, and when measured up against most of the alt.country acts of the '80s and '90s, this is indeed a superior product. A concept album about driving the long, lonesome highway and touring in a rock'n'roll band, this disc is packed with winning songs. It had several hits: the title track, "You Love The Thunder," his version of the doo-wop oldie, "Stay," given a modern, sardonic twist in the context of the weird, mutually parasitic relationship between rock stars and their fans. There are also a slew of great, non-hit country tunes, like "Nothin' But Time," "Shaky Town," and "The Road" that stack up quite well against anything the cowpunk and insurgent-altie crowd has come up with. Browne's road songs are as self-involved and navel-gazey as other songs of the genre, but he seems to have a self-awareness, and a willingness to explore the ickiness of situation that is lacking in many similar compositions. The sexism of the opening verse "Rosie" -- a song about a groupie -- is tempered by a deft humanization of the objectified girl, and by Browne's remarkable willingness to portray himself and his fame in an unfavorable light, either as honest autobiography, or as an Almost Famous-style character sketch. At any rate, I think this is a fine album, well worth checking out and listening to without the hipster blinders on: you might be surprised by how good it really is.
Brush Arbor - see artist discography
Buckacre "Morning Comes" (MCA, 1976) (LP)


(Produced by Glyn Johns)
Amiable, country-tinged '70s soft-rock by a popular regional band from Illinois. They sounded kind of like the band America, with a few added Southern rock guitar riffs. Lots of vocal harmonies, and pretty gooey, amorphous songs. Really it's the songwriting where they fall flat: none of these songs really see about anything much at all... But they're all pretty easy on the ears, and folks who like the goopier side of the country-rock genre will probably dig this as sort of a semi-lost gem. Or a semiprecious stone, at least... turquoise, no doubt... Anyway, they were a competent band and the production is classic, super-slick, hermetically sealed 'Seventies stuff, courtesy of Eagles cohort Glyn Johns. Worth checking out, though not much here stuck to my ribs. The country-tinged "Just Another Night" might be about the most memorable song on here, though that's not saying much.
Buckacre "Buckacre" (MCA, 1978) (LP)


(Produced by Win Kutz)
The country vibe seems to be slowly leaking out in favor of a more rock-oriented sound. Hints of Styx or Kansas, maybe, though -- god, how embarrassing! -- not quite as rocking as those guys. Terrible attempt at reggae on "Fire, Wind And Water," and a mildly interesting look at show biz with "Same Old Song And Dance." A pair of pedal steel-flavored twangtunes -- "Here's A Stranger" and "Don't Be Blue" -- point back towards their last album, but they clearly wanted to score some pop hits, and it just wasn't gonna happen. The sound mix is still pretty slick, and '70s pop fans might dig it, but nothing really wowed me here.


<! Buckwheat "Pure Buckwheat Honey" (Super K) B003LDKJG8 B003R1E0C8 - just rock? - Beatles-y >
Norton Buffalo "Lovin' In The Valley Of The Moon/Desert Horizons" (Edsel, 1995)


A reissue of two classic albums from Norther California harmonica player/bandleader Norton Buffalo, 1977's Lovin' In The Valley Of The Moon and Desert Horizons, from 1978. At the time, Buffalo was gigging around with rock superstar Steve Miller, and was an in-demand session player - on these early solo albums he dips into country and blues and hippie funk; later on he'd zero in on the blues tunes, but I kinda like this folkie-funky stuff from the early days.


<! 144 x 144 >


Jimmy Buffett - see artist discography


<! Billy Don Burns >


Burrito Brothers, The Flying - see artist discography



The Byrds "The Notorious Byrd Brothers" (Columbia, 1968)



(Produced by Gary Usher)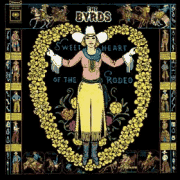 The Byrds "Sweetheart Of The Rodeo" (Columbia, 1968)



(Produced by Gary Usher)
Often referred to as the first "official" country-rock album, though there are other claimants to the throne... Really, it was simply a masterful country album, recorded by a super-famous rock band. As the story goes, stonerbilly bad boy Gram Parsons more or less muscled his way into LA's then-ascendant folk-rock band, and swiftly remade them into Nudie suit-wearing space cowboy, hippie-billies... which is to say, into his band. Naturally, there was resentment within the group, and Parsons was eventually given the boot, but not before they made this wonderful, landmark album. Gram provided most of the arrangements and repertoire, including his own classic ballad, "Hickory Wind," as well as oldies such as the Louvin's "Christian Life." Because he was under contract to another label, though, the producers at Columbia stripped Parsons' vocal tracks off the album, and replaced them with lead vocals by Roger McGuinn and Chris Hillman. Recent CD reissues have gone back and (partially) re-created the album as it was originally recorded.
The Byrds "Dr. Byrds & Mr. Hyde" (Columbia, 1969)



(Produced by Bob Johnson)



<! with Gene Parsons, fresh from Nashville West >
The Byrds "Ballad Of Easy Rider" (Columbia, 1969)



(Produced by Terry Melcher)



<! The Byrds "(Untitled)" (Columbia, 1970) B00004OCEN B00138JCMU The Byrds "Byrdmaniax" (Columbia, 1971) B00004OCEO B0013AT3SQ The Byrds "Farther Along" (Columbia, 1971) B00004OCE8 B0013AT3K4 The Byrds "Live At The Fillmore: February 1969" (Sony, 2000) B0012GN2KQ B00138KIRI others? >

---

More '70s Oddball Country -- Letter "C"
---