<! cd = 06/11/13 > <! MP3 00/00/00 > <! outside 00/00/00 > <! pix 00/00/00 > <! 208-pix: 00/00/00 > <! styles: Hippiebilly, Fillies, Top 40 (sort of) > <! UPDATES: 08/13/13 >
---
Linda Hargrove (1949-2010) established herself as country songwriter and solo performer in the 1970s, known both for her rootsy musical approach and her low-key, down-home personal image. She was nicknamed the "Blue Jean Country Queen" because she preferred denim to rhinestones, and didn't doll herself up the same way as the female superstars of the era. Hargrove was only modestly successful on the charts, but recorded several well-regarded albums. Here's a quick look at her work...
---
Discography - Best-Ofs
---
Linda Hargrove "One Woman's Life" (Panacea Productions, 2005)



A collection of recordings spanning the decade from 1995-2005
---
Discography - Albums
---
Linda Hargrove "Music Is Your Mistress" (Elektra, 1973) (LP)

Linda Hargrove "Blue Jean Country Queen" (Elektra, 1974) (LP)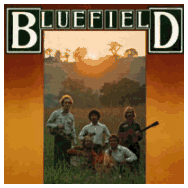 Bluefield "Bluefield" (Mercury, 1975) (LP)


(Produced by Pete Drake & Ronnie Light)
This band featured Lang Scruggs and Joe Scruggs (cousins of Earl) along with Linda Hargrove on piano, Hoot Hester on fiddle, and Paul Franklin playing dobro & steel. The set list includes a few pop covers ("A Taste Of Honey," "I Can See Clearly Now") along with Alan Munde's "Molly Bloom," and a couple of Linda Hargrove songs -- indeed it seems like this was an under-the-radar Hargrove outing, as much as anything else...
Linda Hargrove "Love, You're The Teacher" (Capitol, 1975) (LP)

Linda Hargrove "Just Like You" (Capitol, 1976)
Giving a hint of her later interest in Christian pop, Hargrove included a stunning gospel tune, "The Only Man-Made Thing In Heaven Are The Scars On Jesus' Hands..."
Linda Hargrove "Impressions" (Capitol, 1977) (LP)







Linda Hargrove "A New Song" (Fig Tree, 1981)



<! apparently recorded under the name Linda Bartholomew...? >

Linda Hargrove "Greater Works" (Threefold Productions, 1989)





---
Links
---
---