<! MP3 10/11/10 > <! update 10/11/10 - added Juice Newton, Jimmy C. Newman pages > <! outside 00/00/00 > <! pix 00/00/00 > <! icons 10/11/10, 10/30/11 >
---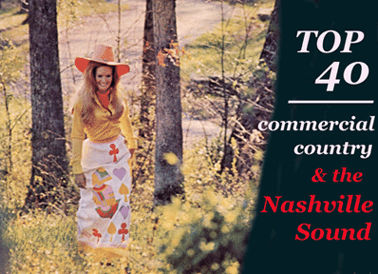 Are you a George Jones guy in a Garth Brooks world? A Loretta Lynn gal trying to understand why people still call Shania Twain a "country" artist?
Well, then this website is for you! Here's your chance to read all about Nashville pop, from the late-'50s "Nashville Sound" and the countrypolitan scene of the '70s to today's chart-toppers and pretty-boy hat acts, seen through the lens of DJ Joe Sixpack, a hick music know-it-all with a heart of gold...
Your comments and suggestions are welcome, particularly suggestions for artists or albums I might have missed. Other types of twang are reviewed elsewhere in my Hick Music Guide.
This is the first page covering the letter "N"
---
A | B | C | D | E | F | G | H | I | J | K | L | M | N | O | P | Q | R | S | T | U | V | W | X, Y & Z | Comps | Other Country Styles | Hick Music Index
---
Emilio Navaira - see artist discography
Sam Neely - see artist discography
Rick Nelson - see artist discography
Willie Nelson - see artist discography

Mark Nesler "I'm Just That Way" (Asylum, 1998)



(Produced by Jerry Crutchfield & Kyle Lehning)
A passable vocal talent backed by perfunctory, by-the-numbers arrangements. No memorable songs, either, although songwriting was his claim to fame. A few singles did so-so on the charts, and Nesler does have his diehard fans... This is okay, but it probably won't blow you away.
Mark Nesler "Up All Night" (Compendia, 2003)

Mickey Newbury -- see artist profile
Fred Newell "Fred Newell" (Beeaneff Records, 2008)


Session guitarist Fred Newell -- who has played on his share of country hits -- gets together for a mostly-instrumental set with contributions from bygone country stars such as Jerry Reed and Porter Wagoner. It's okay, if you like fancy pickin' records.

Heidi Newfield "What Am I Waiting For " (Curb, 2008)



Twangier-than-average modern Nashville stuff from the former lead singer of Trick Pony. She still goes over the top pop, but she makes some nice nods to tradition along the way... I like that she opens the album with a Lucinda Williams cover ("Can't Let Go") and while she may be a little more Tammy Wynette-meets-Shania Twain that truly twangy, it's still better than a lot of the other stuff you'll hear on the radio these days.
Jimmy C. Newman - see artist discography
Juice Newton - see artist discography
Joe Nichols "Man With A Memory" (Universal South, 2002)



An outstanding neo-traditional honkytonk album, aimed at a mainstream Top 40 audience. Nichols has a great voice, with a lot in common with Merle Haggard, particularly in his use of jazz-tinged, casual phrasing. He's also a great songwriter, with a penchant for penning catchy melodies and clever novelty lyrics that hearken back to the heyday of folks like Harlan Howard, Leon Payne and Melba Montgomery. If you're a hard country fan who likes hat acts, but wish they'd have more than two or three real, hard-edged old-fashioned honkytonk tunes per album, then this guy is for you. I enjoyed this album a lot.
Joe Nichols "Revelation" (Universal South, 2004)



Following a well-trod, predictable path, newcomer Joe Nichols shifts from his head-turning neo-honkytonk sound towards a softer, ballad-oriented style. He's still got a great voice, and the arrangements of these slow songs aren't nearly as drippy as they could've been. Nichols seems to be staking himself out as a latter-day Merle Haggard -- commercial, yet soulful, and with a taste for serious, almost somber material... Still, a little variety in tempo would have been nice -- six introspective weepers in a row is a bit much, and while the uptempo numbers are fun -- "Don't Ruin It For The Rest Of Us," about a barroom full of boozy losers who tell a newly married, happy buddy to go take a hike, and "What's A Guy Gotta Do," an amiable novelty toss-off about a guy who doesn't quite have the right moves when it comes to the ladies -- two upbeat songs against nine slow ones makes for a somewhat lopsided album. Overall, this album catches Nichols in an overly-serious mood, with several topically-oriented "issue" songs, and lots of intonation and gravitas, particularly on "Singer In A Band," a song which praises everyday heros, while deflecting the adulation that comes with pop stardom. Another highlight is the album's closer, a cover of alt-country idol Iris DeMent's "No Time To Cry," a song about losing one's parents... Her version is more powerful, but I think it's really cool that a Top Country star is covering her work...And yes, the title track is religiously oriented, but it's not a deal breaker... It feels like Nichols jumped the gun on going the "serious artiste" route...it would have been nice to hear more rollicking honkytonk material, since he's so good at it, but I'm still just happy to hear him back on the airwaves. Looking forward to his next album, and hoping this one will grow on me...
Joe Nichols "A Traditional Christmas" (Universal South, 2004)



(Produced by Brent Rowan)
No new songs -- these are all oldies and classics like "Let It Snow," "Silent Night" and "I'll Be Home For Christmas" -- but it's a darn fine performance. Nichols is at his Merle Haggard-y best, and the arrangements are pretty down to earth. If you want a country Christmas record that actually sounds country, give this one a spin. It's pretty good. (PS- for more Christmas music, check out my Hillbilly Holiday section...)
Joe Nichols "III" (Universal South, 2005)



(Produced by Buddy Cannon, Byron Gallimore & Brent Rowan)
His debut album showed a rollicking edge, wisely tempered with slicker Nashville leanings -- and he sold a bazillion copies... Then, Nichols slipped into a more mainstream, pop-oriented style, going for the ballad-lovin' market. Here's the twist, though: on his third album, Nichols gets back in touch with his rowdy side, delivering one of the best twang-laden, Top 40 honkytonk albums of the year. With echoes of Merle Haggard, John Anderson and Lefty Frizzell, Nichols plows through winners like "Should I Come Home" and "As Country As She Gets," a swell version of Steve Earle's "My Old Friend The Blues," and the surprisingly risque "Tequila Makes Her Clothes Fall Off." "Size Matters," which is doubtless slated to become a hit, is a more standard-issue Nashville sensitive guy song, with a catchy melody and an aw-shucks, it's-only-love-that-matters message... "Talk Me Out Of Tampa," which eerily references both New Orleans and impending hurricanes, is likely to strike a strong emotional chord with folks througout the South -- one wonders whether his label will risk floating it as a single or not... (It's a nice song, though; I think it'd be a big hit if they did...) All in all, this is a mighty fine album, which rekindles the excitement many true country fans felt when Nichols first hit the scene... Recommended!
Joe Nichols "The Early Years" (Aspirion, 2005)



(Produced by Todd Wilkes, Randy Edwards & Lee Ogle)
Here's some journeyman work from Joe Nichols, one of the finest new country singers to hit the charts in recent years. This is a nice disc, definitely worth checking out. Although his subsequent, chart-topping major label recordings are much better, you can certainly hear the talent and promise in these early works. Predictably, Nichols started off as a pretty-boy pop-honkytonker in the George Strait/Garth Brooks mould -- he's a little jittery and over-eager to please, but you can still hear the raw talent spilling through. The best songs on here are uptempo, flippant novelty numbers such as "Six Of One, Half A Dozen (Of The Other)" and "To Tell You The Truth, I Lied" and "I Hate The Way I Love You," all of which are included in a bonus disc of videos. Yeah, this is all pretty generic, by-the-numbers material, but then again, in Nashville, that ain't such a bad thing. Fans will dig this collection; and even if you aren't on the Joe Nichols bandwagon (the way I am), you'll be pleased to find some fun, no-nonsense twang on here. Worth checking out.
Joe Nichols "Real Things" (Universal South, 2007)



(Produced by Mark Wright & Brent Rowan)
I'll say this for Joe Nichols -- he sure knows which side his bread is buttered on. With a rumbling, reassuring, velvetly masculine voice, Nichols has settled into an almost entirely sensitive-guy mode, shedding the rowdiness of his previous hit, "Tequila Makes Her Clothes Come Off," in favor of slower songs designed to make the gals swoon and coo. The title track is one of those sentimental nostalgia-for-Little America tunes that are so popular in country today -- I guess these Norman Rockwell-ish ballads are a sort of secular gospel tune, affirming a bygone world of white picket fences and small town life. Nichols sings it masterfully, as he does all the songs on this album -- indeed, with his calm baritone and deep country roots, I'd say he's pretty much the new Randy Travis, a low-toned, beautiful singer who can croon soft country yet make it feel earthy, honest and robust. He's easy on the ears, for sure, although by ignoring the three-thirds rule (one third ballads, one third honky-tonk, one third filler) he kind of goes against the grain for a modern country album is expected to sound. There's only one legitimately naughty song on here, Aaron Lines's "Let's Get Drunk And Fight," and even that is a pretty sweet love song at its heart... With romantic testimonials like "She's All Lady" and songs about sobriety, baseball, working hard, and slow, snuggly makeout sessions, this is a disc aimed directly at the ladies. I suspect we'll hear few complaints: Joe Nichols is one of America's finest country singers today, and if he wants to slow down and get a little sappy for a while, it's sure not going to hurt anything. The album closes with a fine version of Blaze Foley's "If I Could Only Fly," sung as a duet with Lee Ann Womack -- a whole album by these two together would be nice as well!
Joe Nichols "Old Things New" (Universal South, 2009)



(Produced by Brent Rowan & Mark Wright)

Joe Nichols "It's All Good" (Universal/Show Dog, 2011)



(Produced by Mark Wright & Buddy Cannon)

Joe Nichols "Crickets" (Red Bow, 2013)


Chris Nielsen - see artist discography
Shaun Nielsen "Shaun Nielsen" (MCA, 1981) (LP)


(Produced by Larry Butler & Billy Sherrill)
A truly, horrendously awful album by a guy with a big jones for Roy Orbison (drawing heavily from the Orbison catalog, with songs like "Dream Baby" "Running Scared," and "Oh, Pretty Woman." His showy, schmaltzy singing and the overproduced, overripe arrangements are a fatal combination -- Nielsen had the big belt buckle, the hat and the fringe jackets, but this isn't much of a country record -- more like "Gong Show" material. Where's Jo Anne Worley when you need her??
Jerrod Niemann "Judge Jerrod And The Hung Jury" (Arista-Sony Nashville, 2010)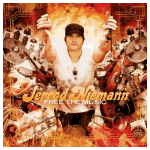 Jerrod Niemann "Free The Music" (Sony Nashville-Arista, 2012)



(Produced by Dave Brainard & Jerrod Niemann)
High-tech country. Way too high-tech for me. It sounds cluttered and awful, really, packed with bright, brash, un-country production -- echo-y guitars, phony-baloney "island" rhythms, etc.... The title track, for example, is horrible, and noting really gets better from there on in. I'm sure somebody will dig this, but I just can't wrap my head around it.
Nitty Gritty Dirt Band - see artist discography

Daron Norwood "Daron Norwood" (Warner-Giant, 1994)



The first album by this aspiring star got a couple of tracks in the Top 40, but like so many others, Norwood found himself slipping on his sophomore release and faded from the spotlight after his second record came out...
Daron Norwood "Ready, Willing and Able" (Warner-Giant, 1995)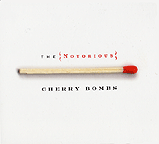 The Notorious Cherry Bombs "The Notorious Cherry Bombs" (Universal South, 2004)



This loosely confederated supergroup gathers Nashville heavyweights Rodney Crowell, Vince Gill and Hank DeVito (all former members of the Emmylou Harris Hot Band) with bigtime music producer Tony Brown (late of MCA-Nashville, now head of Universal South, and the group's piano player) and several of their hotshot session playing pals. The music is a nice, rootsy mix of honkytonk country, barroom R&B and 'Fifties-style rock, with these alt-country old-timers letting their hair down and cutting loose to boogie down and have a little fun. For both Gill and Crowell, it's some of the most relaxed, least pretentious work they've done in years -- oh, sure, there are a couple of tunes that are a little leaden, but mostly this is a really nice album... Fans of either artist will be quite pleased to pick this disc up. It's also nice to hear Brown get out from behind the soundboard and play some music himself, even if he's still mostly in the background... Plus, with a neo-outlaw tune like "It's Hard To Kiss The Lips At Night That Chew Your Ass Out All Day Long," what's not to love about this album? Recommended!


<! Mayf Nutter? >

---
Commercial Country Albums - Letter "O"
---