<! MP3 11/03/10 > <! outside 00/00/00 > <! pix 00/00/00 > <! icons 11/03/10 > <! update 11/03/10 - new Leroy Van Dyke page 01/06/13 - added other BB "V" entries - Kin Vassey, Kenny Vernon, etc > <! Mack Vickery >
---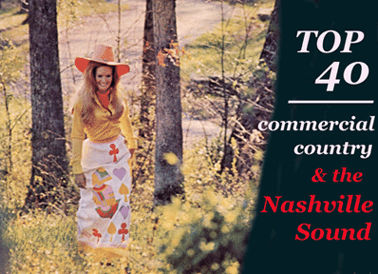 Are you a George Jones guy in a Garth Brooks world? A Loretta Lynn gal trying to understand why people still call Shania Twain a "country" artist?
Well, then this website is for you! Here's your chance to read all about Nashville pop, from the late-'50s "Nashville Sound" and the countrypolitan scene of the '70s to today's chart-toppers and pretty-boy hat acts, seen through the lens of DJ Joe Sixpack, a hick music know-it-all with a heart of gold...
Your comments and suggestions are welcome, particularly suggestions for artists or albums I might have missed. Other types of twang are reviewed elsewhere in my Hick Music Guide.
This is the first page covering the letter "V"
---
A | B | C | D | E | F | G | H | I | J | K | L | M | N | O | P | Q | R | S | T | U | V | W | X, Y & Z | Comps | Other Country Styles | Hick Music Index
---
Leroy Van Dyke - see artist discography
Ricky Van Shelton - see letter "S"
Van Zandt "Get Right With The Man" (Columbia/Sony-BMG, 2005)



(Produced by Mark Wright & Joe Scaife)
Well, with all the top-country hat-act dudes who've been tipping their hats towards that good ol' Southern rock sound these days, from Montgomery Gentry and Toby Keith on down, it sure makes sense for Johnny and Donnie Van Zandt (veterans of Lynyrd Skynyrd and .38 Special, respectively...) to drop their hat in the ring as well... And here's the thing: they're pretty damn damn good, better in many ways than the young'uns who have been copping their licks recently... That is, they're good on the bombastic, Southern-tinged country tunes; when they cut loose and really start rockin', though, the record gets too loose and wanky, with frazzled, endless guitar solos and a lot more noise than structure... It might be fun in concert after you've passed the Jack around, but even then you'd be better off going to see the Black Crowes. Still, I'm impressed by their country stuff, formulaic though it may be. There's plenty of posturing and talking about what tough, road-weary party dudes they are, but it rings a lot truer when these grizzled old rockers say it than when it's coming from pretty boys like, oh, say, Tim McGraw or Kenny Chesney. Don't tell anyone I said so, but I actually think this is a pretty good record, for the genre. Worth checking out, at least if you're not scared of actual, real-life longhaired rednecks.
Van Zandt "My Kind Of Country" (Columbia/Sony-BMG, 2007)



(Produced by Justin Niebank & Mark Wright)
Dumb, boring, lowest-common denominator Southern rock/top country crossover stuff, with simple riffs and simpler lyrics that pander to some imagined blue-collar audience with a chip on its shoulder and a burning need to assert itself through manly drinking and hardy, heterosexual back-slapping camaraderie. Although they include "These Colors Don't Run," mostly this is a resolutely un-political album, upbeat and good-timey, all about the stuff that regular, old guy-guys enjoy. It's okay, but kind of unoriginal and dull. The vocals are no great shakes and the guitars are kind of generic and risk-free. Whatever... This doesn't do much for me, but if you're a fan, go for it.

Phil Vassar "Phil Vassar" (Arista, 2000)



(Produced by Frank Rogers, Mark Brophy & Phil Vassar)

Phil Vassar "An American Child" (Arista, 2002)



Phil Vassar "Shaken, Not Stirred" (Arista, 2004)



(Produced by Frank Rogers, Mark Brophy & Phil Vassar)
More of Vassar's brand of hermetically constructed pop-country... This is the kind of formulaic, hook-strewn record that lulls you in, despite yourself, and then suddenly you're listening to some goddawful, super-dorky pop crossover tune with bad soul vocals and you wonder how the heck that happened... and if any of your neighbors might have caught you playing it! It's not all terrible (just mostly)... Vassar has a couple of winners on here -- "Here To Forget" and "What Happens In Vegas" are well-written and effective... If you pay attention to the lyrics, though, this is a pretty depressing record, with one song after another about stressed-out young professionals engaging in cheap, furtive affairs at singles bars and holiday getaways. I mean, I guess I should be glad that there's someone still singing cheating songs in today's squeaky-clean Nashville scene, but Vassar's smooth, antiseptic production makes it all sound so... matter of fact, and amoral, that it's really more of a bummer than some good old-fashioned honkytonk song where they make fun of their misery, rather than embrace it. (Dammit... See? That's what I'm talking about! I sat through the whole album, tinkly keyboards and all, and now I'm actually nodding my head along to a song like "I Miss The Innocence," thinking, hmmmm, maybe this guy has some depth after all... and then some crappy tune like "Amazing Grace" or "Dancin' With Dreams" comes along to snap me out of it... Whew! Dodged that bullet!)

Phil Vassar "Prayer Of A Common Man" (Universal South, 2008)



(Produced by Mark Wright & Phil Vassar)
This album opens on an uncharacteristically political note (at least for Vassar, who I think of more as a romantic singer) with "This Is My Life," a strident push for populist action that was actually written by Vassar himself. In it, Vassar mostly complains about the price of gas (which apparently strikes at the very heart of American self-worth) but also takes aim at "fat-cats" (be they Republican or Democrat) and how this down-home working man just wants a good job and the right to pledge allegiance (presumably at a high school football game). It's an interesting song, since it tries to have it both ways, attacking both the GOP (rich corporations screwing the little guy) and the Democrats (who I guess are taking away Phil's right to pray?) but isn't as clearly conservative as you might imagine a mainstream Nashville song should be. Indeed, his closing verse -- about how one ticked off guy can't do all that much, but a bunch of us all working together can really make a change -- practically sounds like an old union song from the 1930s, or an outtake from a Malvina Reynolds album. These themes are explored again on the title track, although a bit less forcefully, and sure seem to point to a real, deeply felt pissed-offedness that's simmering out there in the Heartland. The rest of the album is more standard fare: sweet songs about small town love and big-hearted devotion (particularly on "Love Is A Beautiful Thing," an ode to young love and marriage.) To his credit, Vassar is keeping things relatively rootsy, even recording a bit of Yoakam-esque rockabilly with Los Lonely Boys backing him (on "Why Don't Ya") and other tunes that are surprisingly twangy. All in all, a pretty strong mainstream Top 40 album.
Kin Vassy "Do I Ever Cross Your Mind?" (Mad Bird Records, 1978) (LP)


(Produced by Mike Settle)
Probably best known as a songwriter, Kin Vassy started out in the pre-fab folk-pop band the Back Porch Majority, then he joined the Kenny Rogers' hitmaking country-pop band, the First Edition. Vassy collaborated with Rogers over the years although he also recorded some solo singles in the early '70s, as well as this full-length LP. Backing him are several members of the LA country-rock elite, including on-again/off-again Burrito Brothers John Beland and Thad Maxwell, as well as former First Edition-er Mike Settle. The title track cracked into the Country Top 100, though later singles a couple of years later would briefly bring him into the Top 40.


<! - 1943-1994 Kin Vassy: Rhythm Guitar Linda Dillard: Backing Vocals John Beland: Lead Guitar Lelan Rogers: Recording Supervision Matt Betton: Drums Thad Maxwell: Rhythm Guitar Elmo Peeler: Keyboards Mike Settle: Producer > <! OLD: A successful songwriter, sideman and former member of both the Back Porch Majority and Kenny Rogers' pop-country band, The First Edition, Kin Vassey had modest chart success on his own, although he was primarily a singles artist, with work spread out over a variety of labels. I've seen this listed as both a single and an album: anyone know if it really came out as a full-length? > <! http://www.songbird.me/#artists/kin-vassy-50154c5f504ded0002000740 BIOGRAPHY – Charles Kindred "Kin" Vassy (August 16, 1943-June 23, 1994) was a singer-songwriter, who in addition to his solo recordings also recorded with other artists, most notably Kenny Rogers, Frank Zappa and Elvis Presley. In the 1960s, Vassy was a member of The Back Porch Majority. He left that group in 1969 and joined the country rock band Kenny Rogers and The First Edition. As a member of the group he recorded a top 30 album -- Something's Burning -- and one of his own songs "Heed The Call" became a top 40 hit in 1970. Vassy left the group in 1972 after The Ballad of Calico album and was replaced by Jimmy Hassell. He went on to work on both a solo career and as a session musician. In 1980, Vassy released two singles for the ia record label: "Do I Ever Cross Your Mind" and "Makes Me Wonder If I Ever Said Goodbye." He moved to the Liberty Records label and released seven singles on it, including "When You Were Blue and I Was Green," which reached No. 21 on Hot Country Songs. Vassy continued to work with Rogers on various projects, such as his 1984 album What About Me?. Vassy also composed the song "Kentucky Homemade Christmas" for Rogers, released on Christmas (Liberty Records, 1981). Also in 1984, he performed a song with country-gospel singer Stella Parton, for the Rhinestone soundtrack, which Stella's sister Dolly had starred in. Vassy died of cancer in 1994. — provided by wikipedia One of the most successful and enduring talents to come out of the Back Porch Majority, Charles Kindred Vassy later sang on records with Elvis Presley and on several of Frank Zappa's recordings. He was a successful songwriter as well. A graduate of Auburn University in Alabama, Vassy became a folk singer in Phoenix, AZ. After making his name in local coffeehouses as a singer and instrumentalist, he was hired by Randy Sparks for the Back Porch Majority. In addition to performances with Zappa on stage in the early '70s, he worked with Elvis Presley as a vocalist. He was also a songwriter, with one of his compositions, "My First Night Alone Without You," being recorded by Bonnie Raitt on her album Home Plate in 1975. He was also mentioned by name in John Stewart's song "Gold." Two of his own singles reached the top 40 on the country charts, and he was well known in Nashville. Vassy downplayed his association with Zappa, owing to his conservative deep south family background. - Bruce Eder >
Kenny Vaughan "V" (Sugar Hill, 2011)



(Produced by Brandon Bell, Carmella Ramsey & Kenny Vaughan)
A fun record shining the spotlight on a guy who's usually standing in the background. Guitar picker Kenny Vaughan is a heavy-hitter in the new Nashville studio scene, with a regular gig in Marty Stuart's band, (following several years with Lucinda Williams) and countless recording sessions under his belt, backing artists such as Rodney Crowell, Patty Loveless and the Sweethearts Of The Rodeo. His rootsy side is on full display in this excellent solo album, with tips of the hat towards Buck Owens next to slinky instrumentals like "Mysterium," which recalls his early work with Bill Frisell. Mostly, it's a fun, twangy, retro vibe that fills this disc -- like Stuart, Vaughan has a flair for uncomplicated, old-school hillbilly twang, and while that might not get him on the charts, it will keep him on my home stereo... Definitely worth a spin!




Kenny Vernon "Country Happening" (Chart, 1969)
A lesser light on the '60s/'70s country scene, Kenny Vernon's main base of operations was Vegas, where he worked as a lounge act for many years... He had a series of modestly successful singles for Chart and Capitol, but nothing that got out of the lower rungs of the Top 40...


<! Kenny Vernon & LaWanda Lindsey "Eye To Eye" (Chart, 1969) B000NNGFTO (cassette) (originally on Chart, c. 1969) is this actually the Wild Berries album? >

Kenny Vernon & LaWanda Lindsey "Pickin' Wild Mountain Berries" (Chart, 1970) (LP)


A duets album with teenaged LaWanda Lindsey, another one of Chart's lesser artists. The title track was one of the biggest hits for either artist, briefly pegging out at #27 on the charts.
Kenny Vernon "Nashville Union Station Depot" (Chart, 1970) (LP)





<! CHS-1038 - (1970) Side 1: Nashville Union Station Depot (John Ferguson - Yonah Music, Inc) BMI You Wouldn't Know Love (Hank Cockran-Dave Kirby - Tree Pub) BMI Lodi (J.C. Fogerty - Jondora Music) BMI The Greatest Love (Joe South - Lowery Music, Inc) BMI Puzzles Of My Mind (Grant King - Sue Mirl Music) ASCAP Side 2: Up On Cripple Creek (Jamie Robertson - Caanan Music, Inc) Polk Salad Annie (Tony Joe White - Combine Music) BMI Country Music Circus (Bob Segarini - Paradox Music-Happydayle Music) BMI Joseph Lee Cole (Jimmy Hinson - Sue-Mirl Music) ASCAP The Part In Between (Vernon-Williamson - Yonah Music, Inc) BMI Produced by: Cliff Williamson & Slim Williamson >

Kenny Vernon "Loversville" (Capitol, 1973) (LP)





<! b. 19 July 1940, Jackson, Tennessee, USA. As a child Vernon heard a great deal of country music. This was largely owing to his older brother who had a regular spot on a local radio station, playing records by country musicians who were visiting town. These touring artists would sometimes drop in at the Vernon's home, even playing impromptu sessions in the house or yard. Soon singing professionally, he found success in the mid-60s in Las Vegas, Nevada, where he secured a resident gig at the Golden Nugget. This lasted for some 15 years and Vernon wisely turned some of his steady earnings into real estate, mainly in Albuquerque, New Mexico, which is where he lived for several years. He made several records, including a cover of Buddy Holly's 'That'll Be The Day' that reached number 24 on the US charts in 1972. Among other songs in his repertoire are 'Woman Won't You Make Up My Mind', 'Oh Why Not Tonight', 'Ain't That A Shame', 'Free Born Man', 'I'll Tell You Where To Go', 'Raining On A Sunny Day', 'The Bridge Washed Out', 'Nashville Union Station Depot' and 'Up On Cripple Creek'. He also recorded some popular duets with LaWanda Lindsey, including 'Eye To Eye', 'Let's Think About Where We're Going', 'Looking Over Our Shoulder' and 'We Don't Deserve Each Other'. Kenny Vernon "On the Bandstand" (TWA, 1966) - same guy? Kenny Vernon "Country Happening" (Chart, 1969) Kenny Vernon "Country Giants" (Mercury, 1970) - compilation album - did he have a single on Mercury? Kenny Vernon "Nashville Union Station Depot" (Chart, 1970) Kenny Vernon "Pickin' Wild Mountain Berries" (Chart, 1970) Kenny Vernon "Loversville" (Capitol, 1973) >

Vicki Rae Von "Not Tonight I've Got a Heartache" (Atlantic, 1987) (LP)

Rick Vincent "A Wanted Man" (Curb, 1993)





<! Vincent co-wrote the song "Heartbroke Every Day",[1] which was originally recorded by the band Pearl River, and later by Lonestar. >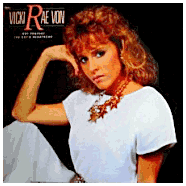 Vicki Rae Von "Not Tonight I've Got A Heartache" (Atlantic, 1987) (LP)


(Produced by Tom Brasfield)
One of the out-of-print albums least deserving of reissue that I've ever heard. Bland, tepid, synthy '80s production (and a couple of years out of date) dominated by super-processed drums and uninspired keyboards... Until you hear the steel guitar kick in, it's really, really hard to tell this was meant to be a "country" record, and the types of pop singers she sounds like are so far off my radar that I can't even think of appropriate comparisons... Bonnie Tyler's third cousin, with the flu? She had a couple of tracks chart in the bottom of the Top 100, "Torn Up" and the slightly less-terrible "Not Tonight I've Got A Heartache," but mostly this album seems to have been a glorified demo reel for some of the guys working on the album -- producer Tom Brasfield, Walt Altridge and Robert Byrne. I guess if you're a fan of early '80s country star Sylvia, this disc might be of interest - there's a similar vibe. Sorry to be so mean, but from a twangfan's point of view, there's really nothing memorable or noteworthy here.


<! Mark O'Connor plays fiddle - though I couldn't hear him on any tracks >

---
Commercial Country Albums - Letter "W"
---