<! MP3 06/23/09, 09/22/10, 04/18/13 > <! outside 00/00/00 > <! pix 00/00/00 > <! icons 10/31/11 > <! UPDATES: 06/23/09 - several profiles to be expanded 09/22/10 - Geo. Hamilton discography added 03/23/13 - researched Stuart Hamblen page 04/18/13 - posted Stuart Hamblen page >
---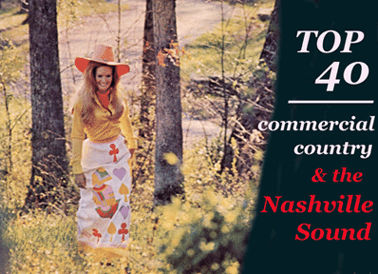 Are you a George Jones guy in a Garth Brooks world? A Loretta Lynn gal trying to understand why people still call Shania Twain a "country" artist?
Well, then this website is for you! Here's your chance to read all about Nashville pop, from the late-'50s "Nashville Sound" and the countrypolitan scene of the '70s to today's chart-toppers and pretty-boy hat acts, seen through the lens of DJ Joe Sixpack, a hick music know-it-all with a heart of gold...
Your comments and suggestions are welcome, particularly suggestions for artists or albums I might have missed. Other types of twang are reviewed elsewhere in my Hick Music Guide.
This is the first page covering the letter "H"
---
A | B | C | D | E | F | G | H-1 / H-2 / H-3 | I | J | K | L | M | N | O | P | Q | R | S | T | U | V | W | X, Y & Z | Comps | Other Country Styles | Hick Music Index
---
Merle Haggard - see artist discography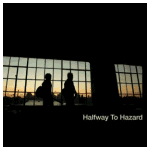 Halfway To Hazard "Halfway To Hazard" (Mercury Nashville, 2007)



(Produced by Byron Gallimore & Tim McGraw)
The Kentucky-born duo of David Tolliver and Chad Warrix dig deep into Southern rock styles for the uptempo tracks on this album, but show surprising emotional heft on the slower songs. They also cuss a bit, to a surprising degree for a mainstream Nashville album, and also take aim at the Music City establishment itself, on "Welcome To Nashville," a stomper that closes out the album. But these rough edges didn't prevent them from doing well in the charts -- the single "Daisy" did okay, and they generated some buzz. Still, Nashville has a way of chewing 'em up and spitting them out, and their second album came out on an indie and never got any traction. Like many before them, they concentrated on songwriting rather than stardom, successfully pitching some songs to Tim McGraw, who co-produced this album. It's not all rockin' material, but if you're looking for some of that new Nashville-style Southern rock, this is a good album to check out.
Halfway To Hazard "Come On Time" (Picnic Hill, 2009)


Tom T. Hall - see artist discography
Stuart Hamblen - see artist discography
George Hamilton IV - see artist discography

O. J. Hanssen "What's It Gonna Take" (Row Music, 2001)


A likeable Nashville also-ran, aspiring to hit the charts with this sleekly-produced, big-sounding album. Hanssen has an unusual voice which is used to great effect on the uptempo title song, and which can sometimes make him sound adrift inside the studio, particularly on slower, sappier numbers... Still, for fans of quirky-sounding country singers (think: Don Williams, Roger Miller, Hank Locklin...) Hanssen has a nice not-perfectness to offer, an everymannish quality that doesn't seem too strained or false. This record's not great, but it's better than a lot of what Nashville had to offer at the time...
O. J. Hanssen "Blessed" (IMI, 2007)

O. J. Hanssen "Just The Thought Of You" (IMI, 2007)

Jennifer Hanson "Jennifer Hanson" (Capitol, 2003)



Densely-produced, but fairly rootsy, rock-flavored Nashville country, with more than a nod or two towards roots-rock foremothers Rosanne Cash and Sheryl Crowe. Hanson's best on the upbeat numbers -- the ballads just don't fly -- and she's got several catchy tunes here that might get her into the Top Country stratosphere. I like "Half A Heart Tattoo," myself. Her dad, by the way, played guitar in the Top Country supergroup, Alabama. Oh, and she was also voted Miss California, in 1994.... Who knew??


<! Jennifer Hanson "Somethingcool" (Self-released, 1998/2006) B00006L5WT B001BVGXPI jazz-vocals album. Same gal? >

Jennifer Hanson "Thankful" (Universal South, 2008)


Arlene Harden "What Can I Say" (Columbia, 1968) (LP)


A solo album from Arlene Harden (who also spelled her name "Arleen"), the "girl" singer for the family band known as The Harden Trio. For more info on the band, see below...


<! date? >

Arlene Harden "...Sings Roy Orbison" (Columbia, 1970) (LP) <! date? >



<! 12/10: B003K4S21C ASIN no longer functional - no new listing. :-/ 04/13: still no ASIN >

Arlene Harden "I Could Almost Say Goodbye" (Capitol, 1975) (LP)

The Harden Trio "Tippy Toeing" (Columbia, 1966)


This perky family act from out Arkansas way was sort of like a modernized version of the Browns -- two sisters and a brother, but with more rockin', popped-out arrangements on a couple of tunes. The catchy title track, "Tippy Toeing," had a pop-rock kookiness to it, as did a couple of other tunes on here, though for the most part it's a softened country-folk vibe that predominates. The band put out at least one other record that I know of; sister Arlene Harden also had a fairly successful solo career, in which she pursued a more serious artistic image, albeit in a soft, weepy kinda way.


<! 130 x 130 >

The Harden Trio "Sing Me Back Home" (Columbia, 1968)

Gus Hardin "Almost Live" (Carmen, 1981)

Gus Hardin "Gus Hardin" (RCA, 1983) (LP)

Gus Hardin "Fallen Angel" (RCA, 1984) (LP)


(Produced by Rick Hall)
Synthy country, or twangy pop? Well, that raspy, Tanya Tucker-ish voice is what tips the balance, but this may be a little rockin' and 'Eighties-ed out for most twangfans. As a singer, she's almost rootsy enough, but the clumsy, thudding arrangements all start to sound the same, and there's not a lot here that's terribly distinctive. There were three singles off this album, which all fell just short of the Top 40... Hardin hit the Top Ten, though the next year, and made a couple of albums after that; she apparently died in the 1990s, in a car crash.
Gus Hardin "Wall Of Tears" (RCA, 1984) (LP)


(Produced by Mark Wright)
Horrible! Basically this is tacky '80s synthpop, ala Bonnie Tyler, just not as much fun. And, yeah, that's not saying much. Not a single song on here stood out as memorable, although a duet with Earl Thomas Conley, "All Tangled Up In Love," amazingly hit the Top Ten. That was about it, though. Yeesh. Not my cup of tea, for sure.
Gus Hardin "I'm Dancing As Fast As I Can" (Rainy Day, 2001)





<! Gus Hardin "Almost Live" (Carmen, 1981) Gus Hardin "Jukebox Saturday Night" (RCA, 1983) Gus Hardin "Solid Gold Country" (RCA, 1983) Gus Hardin "Gus Hardin" (EP) (RCA, 1983) (LP) B00AOO89NC Gus Hardin "Fallen Angel" (RCA, 1984) (LP) B001OIAUH0 Gus Hardin "Wall Of Tears" (RCA, 1985) (LP) B000Y2125Q Gus Hardin "New Breed" (RCA, 1985) - a comp? B003APWNVG Gus Hardin "The Sounds Of Tulsa" (KMOD, 1993) Gus Hardin "I'm Dancing as Fast as I Can" (Rainy Day, 2001) B000CA2XIK > <! Gus Hardin "Solid Gold Country" (RCA, 1983) - label sampler? B003B6WEQI > <! Gus Hardin/Various Artists "New Breed" (RCA, 1985) label sampler B003APWNVG > <! Gus Hardin "The Sounds Of Tulsa" (KMOD, 1993) sampler? from radio station? >
Keith Harling "Write It In Stone" (MCA, 1998)


Okay commercial country -- smooth, croony tunes with an undercurrent of growly hard-country vocals. Harling is a so-so singer: he sounds warm and sincere, but he doesn't seem able to bring the lyrics to an emotional crescendo, and sometimes he flubs his phrasing. The production is classic punch-in studio work -- occasionally you can even hear the edits. Overall, though, this ain't bad... He sure isn't George Jones or Randy Travis, but it's kinda nice that he wants to be. Highlight: "There Goes The Neighborhood," in which our long-married hero dreads the coming of the perfect, cutesy young couple across the street, 'cuz the attentive, ardent boyfriend makes him and his beer belly look bad by comparison. Nice cover of the old Lefty Frizzell hit, "I Never Go Around Mirrors," too. Good for him.
Keith Harling "Bring It On" (MCA, 1999)



He may have jumped the gun on the wimping-down of his true country sound... Sure, that's what all the hat-act country dudes do: hard-country debut, followed by an album packed with sappy power ballads, tinkly keyboards and insufferably formulaic, overblown, cloying lyrics. That's all very well and fine if it sells, but it helps if you've established yourself as a big star first, though: here Harling just sounds like a big old cheeseball. Bummer: his debut showed some real promise.
Joni Harms - see artist discography
Emmylou Harris - see artist discography
Freddie Hart - see artist discography
J. Michael Harter "Unexpected Change" (Broken Bow, 2003)



A pretty weak release. All the production tricks and songwriting muscle that Nashville can muster aren't enough to overcome Harter's lackluster showing as a vocalist... The father-son nostalgia tune, "Hard Call To Make," is a standout, and is enough to merit lower-rung status in the Billboard charts, but on the whole this disc strikes me as a dud.
Hunter Hayes "Hunter Hayes" (Atlantic, 2011)



(Produced by Dann Huff & Hunter Hayes)
A child star who reemerged as a teen star, Hunter Hayes offers pure boy-bandish pop with a teensy bit of twang, just enough to questionably qualify as "country" although this blaring, shimmery, generic production could just as easily fill up airspace on pop channels. Pretty insipid, really. Irritating voice, too. It might not surprise you to learn that he was also in the Emerson Drive orbit, having written one of their hits, "Play," before landing a contract with Atlantic. Apparently he wrote all the songs and played all the instruments on this album, if that's the sort of thing that impresses you -- I find that it just increases the feeling of stylistic homogeneity and amplifies his own blandness and lack of originality. But maybe that's just me?


<! also recorded albums as a small child - add these ASINs? >
Wade Hayes "Old Enough To Know Better" (Columbia, 1994)



Oklahoma native Wade Hayes debuts with one of the most impressive neotrad albums of the 1990s... Even the songs that sound like they're gonna suck ("Kentucky Bluebird," for example) wind up more soulful and involving that we've any right to expect. There's some prefabby production, but for the most part, producer Don Cook (known for his work with the Mavericks and Brooks & Dunn) lets Hayes carry the tunes home, crooning in a low, growl that makes me wonder what Dale Watson would sound like if Nashville opened its doors and let him in. Merle Haggard comes to mind, too, and not just in a wishful-thinking kinda way either... Some of the poppier songs are pretty bogus ("What I Meant To Say...") but Hayes certainly appears as a versatile singer with a lot of promise... Only time will tell if he'll throw it away, the same way all those Nashville cats seem to... In the meantime, this one's worth picking up...
Wade Hayes "On A Good Night" (Columbia, 1996)



Another nice one! The opening strains, with slightly too-perfect production, make it seem like this album is going to be overcommercialized and icky, but Hayes wins you over right away... Mostly it's pretty catchy, hard country stuff, tempered with just enough of the Nashville pop formula to help things go down a little easier. Love that growly voice... He's not quite Alan Jackson, but the lad comes close!
Wade Hayes "When The Wrong One Loves You Right" (Columbia, 1998)



(Produced by Don Cook & Chick Raines)
He's still a superior vocalist, but the songs are starting to strain at the edges a bit, under the weight of encroaching Nashville-isms. There are a couple of okay uptempo numbers, like "Are We Having Fun Yet?" and "Tore Up From The Floor Up" and even some fairly effective power ballad weepers, like "This Is My Heart Talking Now" (which should have been a single, but wasn't). Still, it kinda feels like Hayes was in a rut; he's a good singer, but this album never really takes off or catches fire. An okay album, not great, but also not dismal.
Wade Hayes "Highways & Heartaches" (Sony/Monument, 2000)



Hmm. Sigh, even. Ronnie Dunn and Terry McBride step in to split the knob-twiddling chores with Hayes's longtime producer Don Cook, and the results are mixed. The opening tracks are way too by-the-numbers, on "Life After Loving You," Hayes seems to be struggling to be heard over the dense pop-tinged production; it's so tightly crafted that it's kinda hard to tell it apart from a Broks & Dunn album. He takes back the album though, on a couple of more intimate numbers, Shawn Camp's "Goodbye Is The Wrong Way To Go" and a nice cover of Jim Lauderdale's "She Used To Say That To Me," and on some uptempo tunes that kinda remind me of Dwight Yoakam. Things fall apart on the glitzier pop-country numbers, but the old boy still seems to have life in him... This album tanked out on the charts, but I hope he bounces back with a good true-country album sometime soon.
Wade Hayes "Place To Turn Around" (Self-Released, 2010)


---
Commercial Country Albums - More Letter "H"
---