<! MP3 09/24/10, 04/21/13 > <! outside 00/00/00 > <! pix 00/00/00 > <! icons 10/31/11 > <! UPDATES: 04/21/13 - added Imus albums, checked MP3 ASINs - skipping Ifield update for now > <! Idlewheel - more pop-rock? >
---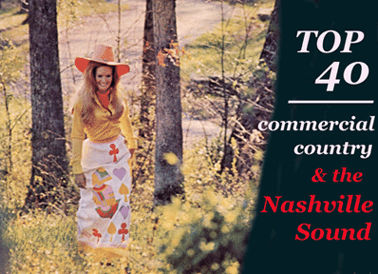 Are you a George Jones guy in a Garth Brooks world? A Loretta Lynn gal trying to understand why people still call Shania Twain a "country" artist?
Well, then this website is for you! Here's your chance to read all about Nashville pop, from the late-'50s "Nashville Sound" and the countrypolitan scene of the '70s to today's chart-toppers and pretty-boy hat acts, seen through the lens of DJ Joe Sixpack, a hick music know-it-all with a heart of gold...
Your comments and suggestions are welcome, particularly suggestions for artists or albums I might have missed. Other types of twang are reviewed elsewhere in my Hick Music Guide.
This is the first page covering the letter "I"
---
A | B | C | D | E | F | G | H | I | J | K | L | M | N | O | P | Q | R | S | T | U | V | W | X, Y & Z | Comps | Other Country Styles | Hick Music Index
---

Frank Ifield "The Best Of Frank Ifield" (Curb, 1991)



British pop-country crooner Frank Ifield landed a big Stateside hit in 1962 with "I Remember You," but in the final analysis there wasn't much to differentiate him from the legions of clean-cut vocalists who crowded the American charts in the early 'Sixties, when the music industry was doing its best to pretend that rock'n'roll ('50s style) was dead and gone. Which is to say, this is cornball material, emulating goopy pseudo-billy from the likes of Marty Robbins, Sonny James and Eddy Arnold... and while those guys had their moments, Ifield offered the palest imitation of their work. This is schmaltzy and nostalgia-drenched, but it ain't nothing to write home about.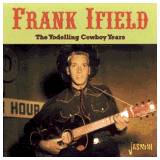 Frank Ifield "The Yodelling Cowboy Years" (Jasmine, 2006)


Don Imus "1200 Hamburgers To Go" (RCA, 1972)



At the start of his radio career, show host Don Imus recorded several country-ish comedy records... I haven't heard any of them, but I imagine you could file them somewhere between your Archie Campbell and Cletus Maggard albums and your George Carlin and Richard Pryor collection. Imus's interest in country music continued on for decades, with him frequently hosting country stars on his show, and releasing commemorative albums collecting some of the best live performances. This early stuff I can't vouch for, though.
Don Imus "One Sacred Chicken To Go With Anthrax" (RCA, 1973) (LP)

Don Imus "This Honky's Nuts" (Bang, 1973)





<! Don Imus "1200 Hamburgers To Go" (RCA, 1972) B00187PN06 B001PDSHXI Don Imus "One Sacred Chicken To Go With Anthrax" (RCA, 1973) (LP) B000X4FR2E Don Imus "This Honky's Nuts" (Bang, 1973) B00187PNGU During this first stint at WNBC, Imus recorded three record albums, two for the RCA Victor label (1200 Hamburgers to Go, including some of his more popular "humor" from KXOA, WGAR and WNBC broadcasts, and One Sacred Chicken to Go with Anthrax, a primarily studio-created album centering on his satirical character, The Right Rev. Dr. Billy Sol Hargus) and one for the Bang label (This Honky's Nuts, an album of his stand up comedy act at the Manhattan nightclub "Jimmy's"). There was also a 1973 RCA Victor single, "Son of Checkers," issued by Imus. >


Jack Ingram - see artist discography



Jerry Inman "Lennon-McCartney: Country Style" (Columbia, 1968) (LP)

Jerry Inman "You Betchum!" (Elektra-Asylum, 1976) (LP)


(Produced by Snuff Garrett)
An odd but alluring album by a guy who was part of the Southern California country scene, apparently playing in the house band at the fabled Palomino nightclub around the time this album was released. He sings with a gruff, old-man voice and gives off a grizzled, rodeo-rider vibe. There are a couple of scary, bombastic pop vocal ballads that interrupt Side One, but the rest of the record has some sly, slick country stuff with curiously rough edges. A bunch of well-observed cheating songs, including Bill Haney's steamy, sleazy "She's Lying Next To Me" and equally seedy entries such as "When It Rains, Don't It Pour" and "Scotch And Soda," as well as the more novelty-oriented "Woman With A Gun" (about a wife who tracks her unfaithful hubby down at his favorite bar, and she comes packing heat...) and "She Loves To Hear The Music" (a somewhat depressing story-song about a middle-aged secretary at a Nashville music publishing company who likes to sleep with the clients... A little too backlash-y for me, I'm afraid.) Anyway, Inman was an interesting character -- this record might not leap out at you right away, but there are some subtle, effective performances that are definitely worth checking out.

Mike Ireland & Holler "Try Again" (Ashmont, 2002)



Waitaminnit... Now... why, exactly, do I have this album, issued on a microscopic indie label that no one in Nashville has ever heard of, listed as part of my Top 40 section? Well, 'cause this is, quite simply, one of the best countrypolitan albums recorded in the last twenty years. While rock refugee Mike Ireland's first album was compelling, this one's a dazzler. He's tightened up his hillbilly sound, retrenching to the golden days of early '70s country radio, where twangsters like Merle Haggard still mingled the countrypolitan crowd. Cover tunes like a version of the Charlie Rich classic, "Life Has It's Little Ups And Downs," tip you off that this guy has been doing his homework. But it's Ireland's originals that are most impressive -- he overwrites his lyrics to just the right degree -- almost too high-concept, but with strong hooks and a cohesive songcrafting style firmly in place. Tunes like "Love's The Hardest Thing You'll Ever Do," "Sweet Sweetheart" and "Close Enough To Break Each Other's Hearts" show a dedication to the form that is all too rare today -- and a real joy to hear. I can easily imagine some of these songs being played on the air in 1973; hopefully they'll find some bandwidth in the new millennium as well. Trust me: you owe it to yourself to pick this album up. It's really, really good. (Check out Ireland's website for more info...)


<! 130 x 130 >

---
Commercial Country Albums - Letter "J"
---