<! MP3 10/14/10 > <! outside 00/00/00 > <! pix 00/00/00 > <! icons 10/14/10 > <! update 10/14/10 - Osmonds need work 02/06/14 - added Kenny O'Dell >
---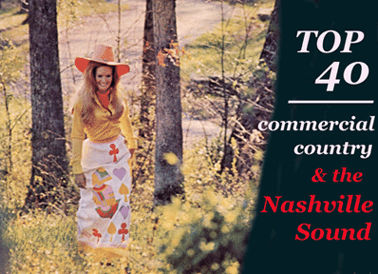 Are you a George Jones guy in a Garth Brooks world? A Loretta Lynn gal trying to understand why people still call Shania Twain a "country" artist?
Well, then this website is for you! Here's your chance to read all about Nashville pop, from the late-'50s "Nashville Sound" and the countrypolitan scene of the '70s to today's chart-toppers and pretty-boy hat acts, seen through the lens of DJ Joe Sixpack, a hick music know-it-all with a heart of gold...
Your comments and suggestions are welcome, particularly suggestions for artists or albums I might have missed. Other types of twang are reviewed elsewhere in my Hick Music Guide.
This is the first page covering the letter "O"
---
A | B | C | D | E | F | G | H | I | J | K | L | M | N | O | P | Q | R | S | T | U | V | W | X, Y & Z | Comps | Other Country Styles | Hick Music Index
---
The Oak Ridge Boys - see artist discography
Kenny O'Dell "Beautiful People" (Vegas, 1968) (LP)


Songwriter Kenny O'Dell is best remembered for two bit hits, Charlie Rich's countrypolitan classic, "Behind Closed Doors" and "Mama, He's Crazy," which was a hit for The Judds... He also racked up a few milds hits as a recording artist, both in the Pop charts and as a '70s country dude. This reissue CD gathers a bunch of early rock/pop material he recorded in the late 'Sixties for the Vegas and White Whale labels, records that yielded a mild hit or two, but never really caught fire. If you're a fan of his poppy country stuff, you might want to check this out as well, even though it's definitely not Nashville material.
Kenny O'Dell "Kenny O'Dell" (Capricorn, 1974) (LP)


(Produced by Kenny O'Dell)
Charlie Rich and Kenny O'Dell both basked in glory after "Behind Closed Doors" dominated the country charts in 1973, and O'Dell made a go of it as a recording artist, and going Nashville in a big way... This album features his own version of "Behind Closed Doors" as well as "I Take It On Home," which had been an earlier, smaller hit for Rich in '72. The soft-country style was a departure for the folks at Capricorn (better known for their Southern rock artists) but the album did okay, yielding one Top 20 hit, "Soulful Woman" as well as a couple that did less well. O'Dell's voice is distinctively mousy -- rather similar to Bill Anderson, if you ask me -- but if you're a countrypolitan connoisseur, you might wanna check it out.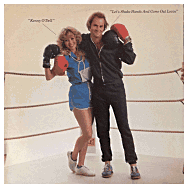 Kenny O'Dell "Let's Shake Hands And Come Out Lovin' " (Capricorn, 1978) (LP)


(Produced by Kenny O'Dell)
This is a fairly dreadful, disco-tinged pop-country outing, full of gooey, posh string arrangements and all kinds of hackneyed '70s stylizations. But again, if you like countrypolitan music, you'll probably want to check it out. The title track is a slightly torturous boxing-romance metaphor, but it was also O'Dell's biggest hit as a performer, cracking into the Top Ten, though oddly enough, he hung up his gloves after this and concentrated on composing instead of crooning. He also recycled "I Take It On Home," "Behind Closed Doors" and "Soulful Woman" on here, so in a sense I guess this doubles as a greatest hits collection... Anyway, it's very, very '70s, if that's what you're looking for...
Jamie O'Hara "Rise Above It" (RCA, 1994)

Jamie O'Hara "Beautiful Obsession" (Valley, 2002)

The O'Kanes "The O'Kanes" (Columbia, 1987)

The O'Kanes "Tired Of Running" (Columbia, 1988)

The O'Kanes "Imagine That" (Columbia, 1990)


The O'Kanes "The Only Years" (Columbia, 2000)



A formidable neo-trad duo, Jamie O'Hara and Kieran Kane had remarkable success on the mid-'80s charts, considering how stripped-down and acoustic-based, in fact, how downright folkie their sound was! This is an odd best-of, sampling songs from the duo's three Columbia albums, yet it mysteriously omits their lone chart-topping hit, "Can't Stop My Heart From Loving You," which hit #1 in the Spring of '87. Still, this disc gives a good sense of what they were all about... I can't say I'm really that much of a fan; their sound was a little too sparse and reserved for my ears, but at least they eschewed the onerous, echo-y overproduction of the time... (Kane's later solo albums are worth checking out, and some are reviewed in my Alt.Country section.)


<! 144 x 144 >

Jamie O'Neal "Shiver" (Mercury, 2000)


Jamie O'Neal "On My Way To You" (Mercury, 2003) (Unreleased)
I guess I'm with George Jones: country just ain't country anymore, and O'Neal is as good an artist to pick on as any to prove the point. Oh, sure, she sort of hits an old-fashioned novelty groove on songs such as "Tryin' To Find Atlantis," and she can hit a Crystal Gayle-ish pop ballad groove (on sappy slow songs like "When Did You Know?") but her records are dominated by glitzy, overblown rock-soul arrangements, and precious little twang. The overly-obvious lyrical gestures towards an audience of presumably harried, perpetually frazzled and looking-for-love working gals are a little tiresome as well: does this sort of stuff really attract a widespread audience? I dunno. I guess as a latter-day practitioner of Judds-style country-pop, O'Neal is alright, but what's with this whole rocker wannabee thing? Can't these folks just play real country music anymore? Either that, or stop looking for airplay on the Country charts? I guess O'Neal's label ultimately agreed, since this album wasn't released commercially, even though the disc briefly went out to radio... Oh, and then they released her from her contract.
Jamie O'Neal "Brave" (Capitol, 2005)



(Produced by Keith Stegall, Rivers Rutherford & Jamie O'Neal)
Well, she took her marbles and moved over to a new label... and took some of her songs with her, too. I don't still have my copy of the On My Way To You album, so I can't really remember if the mixes of "Atlantis" and the other songs are still the same or not, but I guess it doesn't really matter, since this album isn't really my cup of tea, anyway. The songs are generally high-concept pop-soul with countryish affectations -- a fiddle here, and banjo plunk there -- and lots of drums, samples and synth riffs in support of O'Neal's flat, half-recited vocals. She's trying to pull a Sara Evans or a Shelby Lynne, but it really isn't working. I can see how she'd have her fans, and they must be ecstatic that her record did finally come out, but I find it rather dreary and robotic. The would-be working girl anthem, "Girlfriends," is particularly blunt and ineffective. I'll pass.
Jamie O'Neal "Eternal" (Shanachie, 2014)


Orion - see artist discography
Robert Ellis Orrall "Flying Colors" (RCA Nashville, 1992)


(Produced by Josh Leo, Steve Marcantonio & Robert Ellis Orrall)
Songwriter Robert Ellis Orrall started out as a rock singer, recording several albums in the '80s before he decided to "go county" on this album... The big single, "Boom! It Was Over," was a Top 20 hit, though this turned out to be Orrall's only real effort to make it as a solo artist. Next he formed a duo act with his songwriting partner Curtis Wright, and later found his biggest success as a Nashville songwriter and producer, penning hits for Reba McEntire, Martina McBride and others, as well as helping produce Taylor Swift's first two albums. Not bad for an ex-rocker!


<! The tracks "Boom! It Was Over", "A Little Bit of Her Love" and "Every Day When I Get Home" were released as singles. > <! Robert Ellis Orrall: Sweet Nothing (REO) - rock - Big 12 Inch Single (Sail) - rock - Fixation (1981) (RCA) - rock - Special Pain (1983) (RCA) - rock - Contain Yourself (1984) (RCA) Flying Colors (1993) (RCA) The Book Of Lies (2008) (Victor/SonyBMG) Mistakes/Gravity" (2010) (Plastic350) Plastic 350 (2004) (Infinity Cat) as Monkey Bowl "Soon To Be A Major Motion Picture" (2005) (Infinity Cat) as Steffle/Flanders "Art Circus" (2006) (Infinity Cat) as Art Circus Ultimate (2008) (Infinity Cat) as Monkey Bowl >

Orrall & Wright "Orrall & Wright" (Warner-Giant, 1994)



(Produced by Lynn Peterzell, Robert Ellis Orrall & Curtis Wright)
Songwriters Robert Ellis Orrall and Curtis Wright had both kicked around Nashville for quite a few years before teaming up as a duet to record this jovial little outing. They have a refreshing faith is clean, simple, dumb pop hooks, and the uptempo numbers on here, like "I'm Outta Here," "Go West Young Men" and "Pound Pound Pound," are hard to resist. The slower numbers are a bit less catchy, but still, nothing to whine about, really. It's slick, but mostly pretty fun.
K. T. Oslin - see artist discography

The Osmond Brothers "Greatest Country Hits" (Curb, 2003)



As far as I can tell, none of these early '80s recording were ever actually that big on the Country charts, but they do have a certain dorky, formulaic, corny charm. Combining the barbershoppish group vocals of the Statler Brothers, et al, with a brisk, by-the-numbers musical backup (and a certain cutesy, wink-wink, nudge-nudge, isn't-it-funny-we're-singing-country approach) the Osmonds nonetheless were able to eke out some entertaining moments, as on "She's Ready For Someone To Love Her" or "Baby When Your Heart Breaks Down." The '50s rock-tinged numbers seem out of place, but I'm sure that won't dissuade diehard fans, who'll be glad to see these Reagan-era oldies back in print on CD.

Donny & Marie Osmond "The Millennium Collection" (Universal, 2001)



Fans complain, perhaps with reason, that this half-this, half-that collection shortchanges Marie's country career, and also doesn't have enough of their (rather dreadful) pop duets on it. I can't say I'm wild about any of their stuff (I still have sweat-drenched, teeth-clenching nightmares of seeing their TV show back in the '70s...) Still, this disc is noteworthy for including the original version of Marie Osmond's huge 1973 Nashville hit, "Paper Roses," which is, arguably, the best thing she's ever done. Heck, even I like it -- in an I'll-never-admit-it, guilty pleasure kind of way.

Marie Osmond "The Best Of Marie Osmond" (Curb, 1990)



Ten tracks, collecting her '80s hits and not-so-much-hits for the Curb label. As usual, I find myself surprised at how cheesy and lackluster the Curb production style can be, although overall this seems to be less slapdash than, say, their work for the various Judds albums. Anyway, Marie's OK; basically soft pop, but she fit in with the synthy "country" of the times, and made it into the Top Ten several times. Silly stuff from a real country perspective... especially tracks like "Think With Your Heart," which steals its hook directly from some old Sheena Easton song or another. But hey, what are ya gonna do? Includes a so-so remake of her old 1973 hit, "Paper Roses," in which Marie sounds a bit like Patti Page... but the original was better.
Marie Osmond "Paper Roses" (MGM, 1973)

Marie Osmond "In My Little Corner Of The World" (MGM, 1974)

Marie Osmond "Who's Sorry Now" (MGM, 1975) <! twofer (7T's, 2009) >

Marie Osmond "This Is The Way That I Feel" (Polydor, 1977) <! twofer (7T's, 2009) >

Marie Osmond "There's No Stopping Your Heart" (Curb, 1985)

Marie Osmond "I Only Wanted You" (Curb, 1986)

Marie Osmond "All In Love" (Curb, 1988)

Marie Osmond "Steppin' Stone" (Curb, 1989)



James Otto "Days Of Our Lives" (Mercury, 2004)



(Produced by Paul Worley & Scott Parker)
Absolutely torturous. Overly cerebral and baroque, with tons of busy pop production and intrusive rock-styled guitars... His vocals seem derivative of any number of '70s/'80s roots rockers, calling to mind The Allman Brothers, Marshall Tucker Band, Bob Seger... you see where I'm headed with this, right? The nods towards Southern rock are balanced by goddawful sappy ballads like "Song Of The Violin" or the single, "Days Of Our Lives." This is one of those dreadful albums where every aspect is so painfully obvious and belabored -- and controlled, as well: Otto makes all these motions like he's some rowdy rocker, but he never really cuts loose, it's all so restrained and overly calculated that it seems soulless and alienating. Bah. Nothing on here for me. (Note: Mercury released a promo edition of this album in '03 that had several different album tracks that do not appear on this version.)
James Otto "Sunset Man" (Warner, 2008)


James Otto "Shake What God Gave Ya" (Warner, 2010)


Paul Overstreet - see artist discography
Tommy Overstreet - see artist discography
Jake Owen "Startin' With Me" (RCA, 2006)


Jake Owen "Easy Does It" (RCA, 2009)


Jake Owen "Barefoot Blue Jean Night" (RCA, 2011)









Bonnie Owens - see artist discography





Buck Owens - see artist discography


<! Jake Owen "Startin' With Me" (RCA Nashville, 2006) B000G7PNJA B00138J6G2 Jake Owen "Easy Does It" (RCA Nashville, 2009) B007V4QKSE B001TC7O8Y Jake Owen "Barefoot Blue Jean Night" (RCA Nashville, 2011) B004T4YPI6 B005HIPCFI Jake Owen "Days Of Gold" (RCA Nashville, 2013) >

Jake Owen "Startin' With Me" (RCA Nashville, 2006)


Jake Owen "Easy Does It" (RCA Nashville, 2009)


Jake Owen "Barefoot Blue Jean Night" (RCA Nashville, 2011)


Jake Owen "Days Of Gold" (RCA Nashville, 2013)



(Produced by Joey Moi)
Current Nashville star Jake Owen is about as good at singing prefab Top 40 dude-country as anybody these days... I guess... But the trouble with all these cookie-cutter, party-dude formula songs is they don't let artists do anything that's actually interesting or that showcases their individual talents. Owen, for example, seems to be a much better singer than all these factory-made songs let us hear; he just sounds like one of a hundred interchangeable guys with tight t-shirts and puppydog eyes whose personality emerges only when he's ranked along a continuum that has Toby Keith at one end and, I dunno, Keith Urban at the other. Apparently there's a strong market for facile songs about girls and trucks and doing shots on tropical beaches -- and while this stuff seems like easy pickings for professional songwriters, I can't help but wonder how many other country fans are getting as bored by it as I am. Are twenty-year olds on spring break really the only people buying country records these days? And if so, maybe the reason is because Nashville studios aren't giving the rest of us much else to listen to...
The Ozark Mountain Daredevils - see artist discography
---
Commercial Country Albums - Letter "P"
---