<! MP3 10/14/10, 11/07/11 > <! outside 00/00/00 > <! pix 00/00/00 > <! icons 10/14/10 > <! Updates: 10/14/10 10/13/11: need a separate Brad Paisley page >
---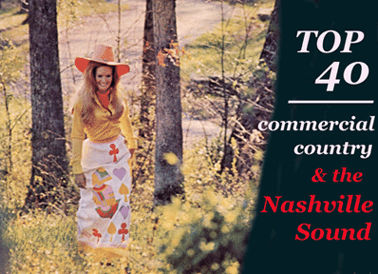 Are you a George Jones guy in a Garth Brooks world? A Loretta Lynn gal trying to understand why people still call Shania Twain a "country" artist?
Well, then this website is for you! Here's your chance to read all about Nashville pop, from the late-'50s "Nashville Sound" and the countrypolitan scene of the '70s to today's chart-toppers and pretty-boy hat acts, seen through the lens of DJ Joe Sixpack, a hick music know-it-all with a heart of gold...
Your comments and suggestions are welcome, particularly suggestions for artists or albums I might have missed. Other types of twang are reviewed elsewhere in my Hick Music Guide.
This is the first page covering the letter "P"
---
A | B | C | D | E | F | G | H | I | J | K | L | M | N | O | P / P-2 | Q | R | S | T | U | V | W | X, Y & Z | Comps | Other Country Styles | Hick Music Index
---
Brad Paisley - see artist discography
Rissi Palmer "Rissi Palmer" (Mighty Loud, 2008)



A nice set of pop-country, 2000's-style, with traces of soul and perky pop woven into prefab Nashville themes. Pretty cool for an indie release, and pretty surprising that Ms. Palmer didn't go a lot further on the strength of this record. She has a very nice voice and a feel for the style -- fits right in with stuff by other gals like Martina McBride and Sara Evans... Definitely worth checking out if you enjoy that style.
Palomino Road "Palomino Road" (Capitol, 1993)





<! The 90s US country group Palomino Road consists of four musicians who have lived in Nashville for some years. The main songwriter, Ronnie Guilbeau (Lead Vocals, Guitars), is the brother of Gib Guilbeau of the Burrito Brothers, and he worked with his father's band until moving to Nashville in the mid 80s. His best known song is "Call It Love" recorded by Poco. J.T. Corenflos (Guitars, Vocals) came to Nashville in 1982, and worked on the Grand Ole Opry and as a member of Joe Stampley's band. Randy Frazier (Bass, Vocals) played for Sammy Kershaw, while James Lewis (Drums, Vocals), originally from Kansas City, has been playing in Nashville since 1970. Palomino Road was formed in 1992 and unlike many bands, they are a self-contained unit with no outside musicians or session singers involved. They made the US country charts with a spirited revival of George Jones' "Why Baby Why". >

Kyle Park "Make Or Break Me" (Winding Road, 2011)



The third full-length album from an "red dirt" indiebilly who has gone pretty over-the-top pop, at least on the opening tracks, which I think he was hoping would be hits. The rest of the record calms down a bit, with more relaxed twang tunes interspersed with bombastic Top 40-ish songs, and a lot of sensitive-guy country songs. I think he was shooting for a Brad Paisley/Pat Green vibe, which is okay, I guess, though it didn't really work for me. If you're interested in indie country, this is worth checking out -- who knows? He might hit it big!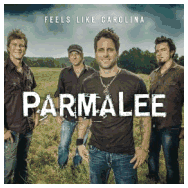 Parmalee "Feels Like Carolina" (Stoney Creek, 2013)



(Produced by NV)
These guys front-load their new album with a bunch of tough-guy, party animal songs, notably the humrously goofy single "Musta Had A Good Time," establishing their bubba cred before sliding into a series of more subtle, softer songs that are more in keeping with the "look" of the band, which says more Emerson Drive than Toby Keith. The music is all pure formula -- tightly crafted and radio-ready, with commercial success pretty much a given. Even though this is being called their "debut," this North Carolina band has been around a while, and released a rock album almost ten years ago -- echoes of those days can be heard in the power chords of "Musta Had" and the similar-sounding "I'll Bring The Music," another party-down tune that brings the record full circle. (Still, listening to the chorus of "Back In The Day," ("...back in the day we were small town stars/snuck a little beer, cranked a lot of Garth/down on the farm, out on the lake...") I couldn't help but wonder how, if you added up the total acreage of all mythic, small-town American farms on all the faux-rural nostalgia songs written in Nashville in the last twenty years whether you'd be able to fit them all onto the surface area of Jupiter, much less the continental USA... But I digress.) Anyway, this isn't my kinda country music, really, but I've got no beef against them, either. It's straight-up pop-country, '13 style, and for those of y'all who are into singalong pop songs about tailgate parties and pickup trucks, Parmalee certainly deliver the goods.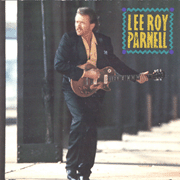 Lee Roy Parnell "Lee Roy Parnell" (Arista, 1990)



(Produced by Barry Beckett)
Parnell's rather rootsy debut set him up as a '90s version of roadhouse roots-rocker Delbert McClinton, fusing country vocals with bluesy, old-school R&B, sometimes with a 'Fifties doo-wop edge. The use of saxophone and piano triplets may have quashed any hopes of major success on the country charts (this disc had three singles in the back 'fifty...) but folks who like McClinton's work, or perhaps Conway Twitty's or T. Graham Brown's stuff in the '80s, should find a lot to like about this album. What's more, none of these early songs were included in the 1999 Arista best-of, Hits And Highways Ahead, so fans should definitely track this one down.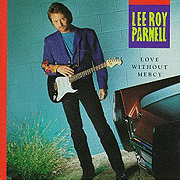 Lee Roy Parnell "Love Without Mercy" (Arista, 1992)



(Produced by Scott Hendricks & Barry Beckett)
Thank goodness the folks at Arista had faith in Parnell after his poorly-performing debut, 'cause this followup record was mighty fine. His debt to Delbert McClinton is still pretty obvious, but there's a slinkier, softer side in there as well (a wisp of Ry Cooder, perhaps?) and an interesting, pop-melodic update of the Southern rock sound... A couple of songs are duds ("Road Scholar?" Yawn.) though mostly this is a pretty funky, soulful album... Parnell's vocals, are particularly appealing... He's really into it, singing with grit and subtlety, throwing himself into every song and investing this album with a level of passion and immediacy that you don't often hear coming from the jaded confines of modern-day Nashville. He also scored his first big hits, the soft-edged "Tender Moments" and the more rollicking "What Kind Of Fool Do You Think I Am," which both hit #2 on the charts, the first of a handful of Top 5 hits he had in his career. Nice record; definitely worth checking out.
Lee Roy Parnell "On The Road" (Arista, 1993)


Lee Roy Parnell "We All Get Lucky Sometimes" (Arista, 1995)



Lee Roy Parnell "Every Night's A Saturday Night" (Arista, 1997)



A rollicking later album by this roots-rocking, slide playing neo-honkytonker. Parnell dips into a bit of roadhouse blues, with a prominent barroom piano, and some dirty, crunchy guitar. He also tilts into smoother, more commercial sounds, with ringing guitars (as on "Tender Touch"), and even some soft-spoken schmaltz (the acoustic based "Better Word For Love"). Overall, this is a pretty rich sounding record, with a wide variey of styles, and a welcome recognition of both the Nashville and Austin sides of the street. Plus, anybody who covers Guy Clark ("Baton Rouge," with Clark joining Parnell on the last chorus...) is alright by me. Check it out.

Lee Roy Parnell "Hits And Highways Ahead" (Arista, 1999)



Whiteboy roadhouse soul. Like a kinder, gentler Delbert McClinton; Parnell acquits himself well on this greatest hits package, though very few of the songs really grab me emotionally. The tightly crafted production feels kinda flat, for some reason... plus I've never been a big fan of talky lyrics, and this album's full of 'em. I know I'm supposed to like this guy, but his attempts at building up country-rock anthems never really seem to take off. Character flaw on my part, I'm sure. (Parnell's albums are also reviewed in my Commercial Country section.)

Lee Roy Parnell "Tell The Truth" (Vanguard, 2001)



Twang takes a back seat to romp and stomp on this one, a houserockin' blues and soul set, with guest artists like Bonnie Bramblett, Keb Mo and Delbert McClinton adding some bluesy oomph to the proceedings. It's not my bag, but if you go for modern blues, this disc might really turn you on. Sounds like Little Feat at times, particularly on softer numbers, like the title track, which offers a welcome moment of contemplation amid the general high volume level of the rest of the album...

Lee Roy Parnell "Back To The Well" (Universal South, 2006)



A strong set of smoky southern soul and roadhouse blues-tinged twangy pop... It's not really my kind of music, but I can tell this is a pretty strong record for the style. Fans of Delbert McClinton, Gary Stewart and Little Feat are gonna want to check this one out. There's grit, fire and the passion of a true believer, along with some really solid musicianship. Worth checking out!
Dolly Parton - see artist discography
Stella Parton - see artist discography
Johnny Paycheck - see artist discography
---
Commercial Country Albums - More Letter "P"
---