<! MP3 06/19/09, 06/16/10, 10/30/11, 03/17/13 > <! outside 06/16/10 - BB, WP; 08/08/10: added more BB > <! pix 10/30/11 > <! icons 10/30/11 > <! UPDATES: 06/19/09 - there's more John Eddie, but is he really "country"? 06/16/10 - several discographies fleshed out. Connie Eaton, Leon Everette, Ty England, Exile albums added. STILL NEED to expand Emilio discography - maybe separate page to accommodate non-country stuff as well? 08/08/10 - link to Eagles discography, more pix 09/28/10 - new pages for Stoney Edwards, Sara Evans, Skip Ewing. Split page into E-1, E-2 03/17/13 >
---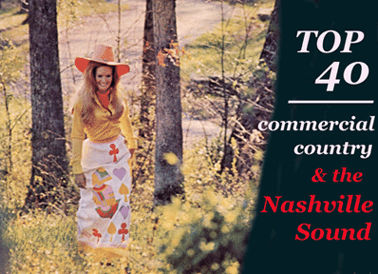 Are you a George Jones guy in a Garth Brooks world? A Loretta Lynn gal trying to understand why people still call Shania Twain a "country" artist?
Well, then this website is for you! Here's your chance to read all about Nashville pop, from the late-'50s "Nashville Sound" and the "countrypolitan" scene of the '70s to today's chart-toppers and pretty-boy hat acts, seen through the lens of DJ Joe Sixpack, a hick music know-it-all with a heart of gold...
Your comments and suggestions are welcome, particularly suggestions for artists or albums I might have missed. Other types of twang are reviewed elsewhere in my Hick Music Guide.
This is the first page covering the letter "E"
---
A | B | C | D | E | E-2 | F | G | H | I | J | K | L | M | N | O | P | Q | R | S | T | U | V | W | X, Y & Z | Comps | Other Country Styles | Hick Music Index
---
Eagles - see artist discography
Steve Earle - see artist discography
Mundo Earwood "Mundo Earwood" (Excelsior, 1981) (LP)


The lone LP from Mundo Earwood, a Texas-based singer who barely managed to crack the Top 20 in the late 1970s, but bounced around from label to label with only middling success before this disc -- which was pretty much his swan song -- came out.

Sheena Easton "Singles Collection" (Capitol, 1993)


I am forced here to mention Scotland's Sheena Easton because her duet with Kenny Rogers, "We've Got Tonight" -- one of the most horrible songs ever recorded -- went to #1 on the Country charts in 1983. Other than that one aural abomination, this highlands lassie ain't much of a country phenomenon.

Clint Eastwood "Rawhide's Clint Eastwood Sings Cowboy Favorites" (Cameo/Collector's Choice, 1963/2010)



Are yuh feeling lucky, punk? Well... are ya? If so, you might take a gamble on this novelty reissue of a full-length album (plus bonus tracks) that young Clint Eastwood recorded in 1963, when he was cast as cowpoke Rowdy Yates, on the TV show Rawhide. The repertoire is mainly old cowboy ballads, though the music is orchestrated pop, in keeping with the times. I wouldn't say Eastwood was the most arresting singer, and the arrangements are pretty placid, but you can hear his personality come out a little bit here and there... A cute old curio.
Connie Eaton "I've Got A Life To Live" (Chart, 1969)

Connie Eaton & Dave Peel "Hit The Road Jack" (Chart, 1970) (LP)


(Produced by Cliff Williamson)
Some duets from Nashville second-stringers Connie Eaton and Dave Peel, recording for the independent Chart label. This album yielded two modest hits, both of them R&B cover tunes: Marvin Gaye's "It Takes Two" and the Ray Charles classic, "Hit The Road Jack," which went to #44 on the charts. Pretty obscure stuff, but a nice chance to hear one of the lesser known female country singers of the countrypolitan era. Also, a couple of the non-single album cuts are interesting, particularly the novelty number, "Our Divorce Was A Failure."
Connie Eaton "Something Special" (Chart, 1971) (LP)

Connie Eaton "Connie Eaton" (ABC, 1975) (LP)





<! http://en.wikipedia.org/wiki/Connie_Eaton http://www.chartrecords.net/ConnieEaton.htm >

Skip Eaton "Free And Easy" (Tomorrow's Stars, 1991)
This was, think, the lone solo album from Skip Eaton, who was in the duo Skip & Linda, along with singer Linda Davis, later a solo artist of the 1990s.




John Eddie "Who The Hell Is John Eddie?" (Lost Highway, 2003)



Although some of his roots-rockin' tunes are a little too slick and (would-be) commercial for me, this still-under-the radar John Haitt-like songwriter has some good tunes, stuff that'll draw you in, no matter how indier-than-thou you are. Some of these songs (including some of the fun ones) are clearly alt-y bait, like "Sh*thole Bar" and "F**king Forty," and while they're fun the first time around, they outstay their welcome on repeat listens. Other songs, like "Lowlife" and "Play Some Skynyrd" are pretty durable. It's not all novelty material, either: there are some serious songs on here as well, though they tend to be really downcast and a little overproduced. Worth checking out, though!

Eden's Edge "Eden's Edge" (EP) (Big Machine, 2011)


An impressive debut -- even if it is just an EP -- by this talented trio. Lead singer Hannah Blaylock has a beautiful voice, not just technically strong, but expressive as well. Blaylock reminds me a bit of the Dixie Chicks' Natalie Maines: it sounds like there's someone at home in there, not just another country-pop singer going through the motions. Their repertoire is good, too... be nice to see what they do on a full-length album. This EP closes with a beautiful a capella gospel number, "Christ Alone," which shows the group's potential for branching out into the Christian music field, if things don't take off in Nashville.
Eden's Edge "Eden's Edge" (Full length) (Big Machine, 2012)


Meredith Edwards "Reach" (Mercury Nashville, 2001)



(Produced by Richard Marx, Robin Wiley & Keith Stegall)
Bland, generic, Britney Spears-ish pop half-heartedly masquerading as Nashville 'mersh... The teenaged Edwards was apparently a protege of Lance Bass, of the pop band 'NSync, and this record shows how the apple doesn't fall far from the tree... Other than a little bit of tacked-on pedal steel, there isn't much that's "country" about this album... Nor is there much that's interesting. Edwards is a pretty weak singer -- she could do alright on one of those TV talent shows, but her clunky phrasing sinks her every time. Apparently the Nashville establishment agreed: despite the studio work of producers Keith Stegall, et al, this disc went nowhere on the charts. Good thing, too.


<! 130 x 130 >


Stoney Edwards - see artist discography




Katrina Elam "Katrina Elam" (Universal South, 2004)



(Produced by Tony Brown & Jimmie Lee Sloas)
At the tender age of sixteen, Oklahoman Katrina Elam got her entry into Nashville as a published songwriter, and here on her full-length debut, the 22-year old wrote or co-wrote all but two of the songs; pretty impressive for a newcomer. I can't say I care much for her vocals -- too much soul-ish swooping and sexy cooing -- but she sure does have the current Nashville rock-pop formula down pat, complete with the bombastic, swelling orchestrations and wave after wave of electric guitars... I'm not into it, but it has the feel of something over-the-top enough that it might just go over really, really big. I'm sure Elam will go places, soon enough. (Postscript: I wrote that review when Elam was new on the scene... Turns out Music City politics mucked up her career as a performer... She's been very successful as a songwriter, but a second album, Turn It Up was shelved by her label, and she was dropped a couple of years later. Geez. Harsh.)
Katrina Elam "Turn Me Up" (Universal South, 2007)





<! Katrina Elam "Turn Me Up" (Universal South, 2006) B000J103WU shelved album? >

Brett Eldredge "Bring You Back" (Atlantic, 2013)



The Eli Young Band "Eli Young Band" (Carnival, 2002)



The opening tracks on this debut record -- "I'm In Love" and "When We Were Innocent" -- have plenty of roadhouse twang, and show why this band is considered an alt-country/red dirt outfit... Guitarist/singers Mike Eli and James Young grind away with energy and drive, and earnest bar-band intensity. But right away, they start to change course, and you hear hints of the Journey/Tommy Tutone/Dave Matthews rock-isms to come. If you want to check out the Eli Young Band's "country" roots, this is the album to shoot for... But if you're a twangfan, don't get your hopes up too high.

The Eli Young Band "Level" (Universal South, 2005)



Although they have a home in the Country charts and a reputation on the jam-band circuit, the Eli Young Band seem pretty solidly soft-rock/pop to me, with more than a whiff of Dave Matthews, John Cougar Mellencamp and Journey in the mix. Lots of anthemic tunes tailormade for waving lighters around in smoke-filled stadiums, peppered lightly with Panhandle/rural references, but basically not all that twangy and -- if you ask me -- not all that country. I don't get it. I mean, sure, whatever floats one's boat, but this just seems like bland, prefab rock to me, with a retro feel that hearkens back to the '80s and early '90s, which I guess now qualifies as "classic" rock sound, for what it's worth. Nothing on here that I'd ever need to go back to.

The Eli Young Band "Live At The Jolly Fox" (Carnival, 2006)



Do people really go for these guys? Guess so: you can hear plenty of 'em cheering and whooping and singing along on this concert album. The live experience make 'em seem even more Dave Matthews-y, which isn't high praise in my book. Mostly, it's WTF? for me, hearing fans sing along to the facile philosophizing on songs like "That's The Way," and also the way al the songs start to sound the same. Not a big bag of tricks here, but I guess that's not the point. This is one of those bands I'm probably better off not saying anything about, because it will only irritate their fans, and no one else really cares. I know I don't.
The Eli Young Band "Jet Black And Jealous" (Republic Nashville, 2008)


The Eli Young Band "Life At Best" (Republic Nashville, 2011)


Alecia Elliott "I'm Diggin' It" (MCA, 2000)



(Produced by Tony Brown & Jeff Teague)
An inoffensive, but insubstantial mix of modern teen-pop and glossy contemporary country. Elliott doesn't have a great voice, and her penchant for untwangy, mid-tempo power ballads only serves to underline her shortcomings. The songs mostly seem like wordy, B-list material, with a few exceptions, such as Matraca Berg's "Some People Fall, Some People Fly," which has a strong thematic hook, and the bluesy title track, which allows Elliott to explore her superficial similarities to the young Tanya Tucker. Her mild snarl is undercut, though, by her nice-girl image, particularly on abstinence anthems such as her self-penned "You Wanna What?," which has the album's most vigorous guitar work, but is lyrically a little over-obvious and speaks to a limited audience. Overall, she strikes me as an artist who has potential, but still is pretty callow and too young to really bring much emotional resonance to her songs. Similarly, her phrasing needs time to grow, she seems pretty limited, and in particular she seems unable to transcend the confines of the stock country-pop arrangements that surround her. Here on her debut, Elliott doesn't even qualify as a second-stringer, but I'd still be interested to hear what she does a few years down the line...
Darryl & Don Ellis "No Sir" (Epic, 1992)


(Produced by James Stroud)
These brothers seem to have been pushed mainly as pretty boys -- jutting jaws, long, curly hair, dewy eyes, etc. -- tailormade for CMT videos, I'm sure. Unfortunately, they couldn't sing very well, and the arrangements behind them seem pretty flaccid and lax. It's not hard to understand why: if I were one of the studio players booked for these sessions, I wouldn't knock myself out, either. Why bother? (I mean, not to sound too harsh, or anything, but these guys were definitely no Everly Brothers... )
Darryl & Don Ellis "Day In The Sun" (Epic, 1993)


(Produced by Doug Johnson & Ed Seay)



Elmo & Patsy "Grandma Got Run Over By A Reindeer" (Epic, 1989)


Okay, so they didn't actually have huge success on the Country charts, but who of us who were alive in the 'Eighties hasn't heard "Grandma Got Run Over" a time or two before? Apparently, the 1983 single was a different version than the one on this album... This is one weird Christmas record; Jack Morgan and Misty Morgan would be proud. (For more country Christmas music, check out my Hillbilly Holiday section.)
---
Commercial Country Albums - More Letter "E"
---