<! MP3 09/28/10, 10/30/11 > <! outside 00/00/00 > <! pix 00/00/00 > <! icons 10/30/11 > <! UPDATES: 09/28/10 - new Kendalls, Sammy Kershaw pages 01/12/14 - 144s to 160, need a Hal Ketchum page? >
---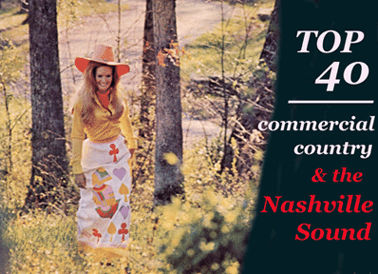 Are you a George Jones guy in a Garth Brooks world? A Loretta Lynn gal trying to understand why people still call Shania Twain a "country" artist?
Well, then this website is for you! Here's your chance to read all about Nashville pop, from the late-'50s "Nashville Sound" and the countrypolitan scene of the '70s to today's chart-toppers and pretty-boy hat acts, seen through the lens of DJ Joe Sixpack, a hick music know-it-all with a heart of gold...
Your comments and suggestions are welcome, particularly suggestions for artists or albums I might have missed. Other types of twang are reviewed elsewhere in my Hick Music Guide.
This is the first page covering the letter "K"
---
A | B | C | D | E | F | G | H | I | J | K / K-2 | L | M | N | O | P | Q | R | S | T | U | V | W | X, Y & Z | Comps | Other Country Styles | Hick Music Index
---
Toby Keith - see artist discography
Josh Kelley "Goodnight Sweetheart" (MCA Nashville, 2011)



Rock-pop songwriter Josh Kelley "went country" on this album -- maybe the fact that his brother Charles's band, Lady Antebellum, has been making bookoo bucks on the Nashville circuit had something to do with the decision to make the big switcheroo... Or maybe there just isn't that big a difference between 21st Century "adult pop" and Nashville Top 40...?? Anyhooo...


<! 144 x 144 >


Wayne Kemp - see artist discography





The Kendalls/Jeannie Kendall - see artist discography




Jerry Kennedy "Jerry Kennedy's Dancing Guitars Rock The Hits Of The King" (Smash, 1961) (LP)


Guitar picker Jerry Kennedy started his recording career as a preteen in the early 1950s, playing hillbilly music and rock'n'roll under the name Jerry Glenn. Later he moved to Nashville, working first as an in-demand session player, then as a producer, and eventually became the head of country's Mercury-Smash label... This was his first album for Smash, an homage to Elvis Presley. He also recorded a bunch of pop and lounge albums as part of the duo called Tom & Jerry, although his day job was picking on country sessions.
Jerry Kennedy "From Nashville To Soulville" (Smash, 1965) (LP)

Jerry Kennedy "...Plays With All Due Respect To Kris Kristofferson" (Mercury, 1971) (LP)

Jerry Kennedy "...And Friends" (Mercury, 1974) (LP)


An all-star guest-fest, with performances by Owen Bradley, Pete Drake, Lloyd Green, Tom T. Hall, Mickey Newbury, Johnny Rodriguez, the Statler Brothers and others...


<! Ramblin Man (Johnny Rodriguez); Everything Is Beautiful (Ray Stevens); Old Dogs-Children And Watermelon Wine (Tom T. Hall); Love Is Strange (Pete Drake, Lloyd Green); I'm Sorry (Owen Bradley); Burning Love (Dennis Linde); She Even Woke Me Up To Say Goodbye (Mickey Newbury); Bottom's Down (Charlie McCoy); Why Me (Kris Kristofferson); Rollin In My Sweet Baby's Arms (Statler Brothers); How Can You Mend A Broken Heart (Boots Randolph) > <! a bunch of non-country "Tom & Jerry" records... Jerry Kennedy "I'll Walk With God" (Diadem) >
Matt Kennon "Matt Kennon" (Bamajam, 2010)



(Produced by James Stroud, et. al)
Growly, tough-guy top country, with a strong rock'n'roll influence. Sounds a lot like old Charlie Daniels Band stuff, both musically and thematically, with maybe a bit of John Mellencamp in there as well. Kennon strikes me as a decidedly underwhelming singer, but he does make some of these songs work -- the real issue is really whether or not you're into overwrought redneck-y novelty songs, particularly ones that have marginally redeeming social massages built into them, like "Some People Piss Me Off," where it's not the guy who cuts Kennon off in traffic that ticked him off, but rather deadbeat dads and urban muggers (who he'd like to lynch, if he had a chance...) Another song, "The Call," is even more provocative -- in one verse, a woman is moments away from getting an abortion when her boyfriend phones her to propose (which I guess redeems him for not coming to the clinic in the first place...? Not sure if this is a happy ending, or not. ) This album is full of forced-sounding materal, songs that seem corny or overworked. But lots of people like corny stuff, so who knows? Not my cup of tea, though.


<! 144 x 144 >

Matt Kennon "77" (Roaddawg, 2011)

The Kentucky Headhunters - see artist discography
David Kersh "Goodnight Sweetheart" (Curb, 1996)


David Kersh "If I Never Stop Loving You" (Curb, 1998)


Sammy Kershaw - see artist discography

Hal Ketchum "Past The Point Of No Return" (Curb, 1991)


His Curb Records debut. Goopy, but strangely compelling soft-poppish country. Ketchum has a Michael Bolton-esque crooner quality, but he's still inherently country, or at least strangely soulful... I guess he's in the same category as Vince Gill, a rootsy fellow who's thrown in his lot with the sappy romantic ballads market. It's kind of embarrassing to admit, but I could listen to this album more readily than many of the more cluttered pop-country options that have come down the pike since. It's cheesy, but it ain't bad. Interesting slowed-down version of the Vogues' old pop hit, "Five O'Clock World."


<! 144 x 144 >

Hal Ketchum "Sure Love" (Curb, 1992)



Pretty soft, and pretty slick, Ketchum croons -- ala Vince Gill -- atop poppy, light arrangements, and yet he has a way of making the material not seem too cloying. Although the bit hits -- the title track, in particular -- are super poppy, and even Kenny Loggins-esque, Ketchum's vocals are still very appealing, and I found all the songs on here very listenable. For variety, there's "Mama Knew The Highway," an upbeat, rollicking trucker tune, and "When The Coast Is Clear," a slinky, blues-laced number that sounds quite a bit like Lyle Lovett's hillbilly lounge-lizard routine. Also noteworthy is the doleful "Daddy's Oldsmobile," and folkish ballad about a family of migrant workers who live in their car. The only track I didn't like was the album's biggest hit, "Hearts Are Gonna Roll," about a young girl who's a bit of a tease -- the music didn't grab me, and the lyrics are a little sexist. But other than that, this is a pretty good album, for the territory.


<! 144 x 144 >

Hal Ketchum "Every Little Word" (Curb, 1994)


Hal Ketchum "I Saw The Light" (Curb, 1998)

Hal Ketchum "Awaiting Redemption" (Curb, 1999)


Hal Ketchum "Lucky Man" (Curb, 2001)



(Produced by Rodney Crowell)


Hal Ketchum "The King Of Love" (Curb, 2003)



A 1990s "top country" idol who's rebounded with an unusually rootsy, diverse album. Ketchum slips easily from funky New Orleans-style roots ballads to country ballads and Americana-ish acoustic numbers. It's a big question whether there are Nashville-ready radio hits on here, but, hey, if there aren't, more power to Ketchum! This isn't entirely my cup of tea, but it's closer than most of the synthy fluff that's coming out of Music City these days. Worth checking out!


<! 144 x 144 >

Hal Ketchum "One More Midnight" (Curb, 2007)


Hal Ketchum "Father Time" (Curb, 2008)


---
Commercial Country Albums - More Letter "K"
---