<! MP3 10/17/10, 11/11/11 - nothing to update. sigh. > <! outside 00/00/00 > <! pix 00/00/00 > <! icons 00/00/00 > <! UPDATES: 05/02/13 - added Jack Quist reviews >
---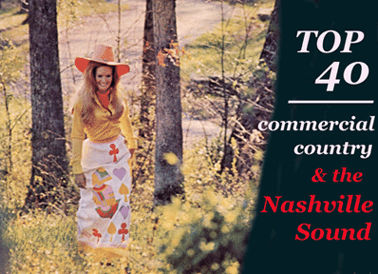 Are you a George Jones guy in a Garth Brooks world? A Loretta Lynn gal trying to understand why people still call Shania Twain a "country" artist?
Well, then this website is for you! Here's your chance to read all about Nashville pop, from the late-'50s "Nashville Sound" and the countrypolitan scene of the '70s to today's chart-toppers and pretty-boy hat acts, seen through the lens of DJ Joe Sixpack, a hick music know-it-all with a heart of gold...
Your comments and suggestions are welcome, particularly suggestions for artists or albums I might have missed. Other types of twang are reviewed elsewhere in my Hick Music Guide.
This is the first page covering the letter "Q"
---
A | B | C | D | E | F | G | H | I | J | K | L | M | N | O | P | Q | R | S | T | U | V | W | X, Y & Z | Comps | Other Country Styles | Hick Music Index
---


<! THE QUINN BROTHERS A BUSHEL OF CHARLEY PRIDE HITS--PICKWICK 6122 VG/VG++ $5 JACK QUIST WHERE DOES LOVE GO---GRUDGE 4514 >
Jack Quist "Where Does Love Go" (Grudge Records, 1989)


(Produced by Earl Richards)
Hailing from Utah, singer Jack Quist has tried his hand at a wide range of country styles, including a stint as a Johnny Cash impersonator. This is his best and most focussed album, with the strongest commercial feel. It's a decently produced, laid-back album with a strong stylistic debt to mid-'80s Merle Haggard... All the songs are originals and they're all pretty good. He's backed by a talented Nashville studio crew including Harold Bradley, Ray Edenton and Pete Wade -- they don't completely knock it out of the park, but they don't overdo it, either. If you're a Merle fan, this is definitely worth checking out.
Jack Quist "Dear Mom" (Grudge Records, 1996)

Jack Quist "Texas Bound" (Vintage Records, 2011)


This appears to be a collection of his early work, including the single "Surfin' Hermosa Beach," a bar-band song with a raucous, garage rock sound than might fit more in the alt-country or hippiebilly categories... Some good, pure honky-tonk stuff, too... I guess this guy was a real jack of all trades, and must have been in a few rock bands, too, in his younger days.
---
Commercial Country Albums - Letter "R"
---