<! MP3 04/29/09, 08/24/10 > <! outside 00/00/00 > <! pix 00/00/00 > <! 208-pix: 00/00/00 > <! icons 03/14/11 > <! UPDATES: 04/29/09 - add monthly reviews since '05 08/24/10 10/11/13 - MAJOR overhaul, with updated MP3 links (all new) and pix to 180, new reviews 10/09/15 - updated bio, linked to new Pete Anderson page >
---
Since the late '80s, Dwight Yoakam has been hard country honkytonk's major label poster child, one of the best, most challenging country artists of the last couple decades, and one of my personal faves. One of the earliest "alt.country" icons, Yoakam started out as an uncompromised West Coast-style honkytonker, but over the years he has mystified listeners with persistent forays into his own unique pop-hard country blend. It's not countrypolitan or "young country" in the classical sense, but a peculiar mix of '60s-tinged pop and driving hardcore country. The style that he meticulously crafted with producer/guitarist Pete Anderson has proven to be one of the most interesting creative paths ever taken by an "alternative" country artist, with Yoakam continuing on in his own direction in the years since they split. Here's a quick look a his work...
---
Discography
---
Dwight Yoakam "Guitars, Cadillacs, Etc. Etc." (EP) (Oak, 1984)
(Produced by Pete Anderson)
Dwight's indie debut came out early enough to grant him the sheen of a true "outsider..." Released on a California indie, this EP set Dwight's hard country agenda out as plain as could be: John Anderson's solid traditionalism with an edgy West Coast bite. Don't worry though, these recordings and the basic mix are exactly the same as on his major label debut, just with fewer tracks... so you aren't missing much if you haven't laid hands on the artifact itself.
Dwight Yoakam "Guitars, Cadillacs, Etc. Etc." (Warner/Reprise, 1986)



(Produced by Pete Anderson)
But, man! What a great full-length debut! This remains one of the best hard country albums ever recorded, with crisp, precise production bt guitarist Pete Anderson (who would be the main architect of Dwight's sound through most of his career...) and razor-edged, non-nonsense delivery by Dwight himself. The additional new material includes a pair of swell cover tunes (Johnny Horton's "Honky Tonk Man" and Harlan Howard's "Heartaches By The Number") and a duet with Lone Justice's Maria McKee. But it's Dwights stuff that really stands out, particularly "It Won't Hurt," a remorselessly bleak drinking song that takes the nostalgic charm out of the time-worn theme. Great record. Highly recommended.
Dwight Yoakam "Hillbilly Deluxe" (Reprise, 1987)



(Produced by Pete Anderson)
Record Number Two is even more amazing, a honkytonk heaven-send, and a pure delight for those who just like to plunk and sing along. This album is packed full of high-test, perfectly crafted, old-fashioned, no-foolin-it's-for-real country music. In a sense, this disc may have been Dwight's downfall, since, when you make a record this good just coming out the gate, it's kind of hard to top yourself. Whatever. The fact remains that this record is an absolutely essential touchstone for anyone who loves real honkytonk music. It's tightly crafted, but also very soulful, and very true to the spirit of his West Coast Country role models, such as Wynn Stewart and Buck Owens, although Dwight's lyrics stick closer to heart songs rather than novelty tunes. His vocals are almost savagely precise, and stunningly phrased -- a model of economy and power. The dude's not fooling around. Since the whole album is so good, it's a little silly to select individual tracks for separate praise, although I have always been particularly impressed by "Johnson's Love" and "This Drinking Will Kill Me" -- another Dwight original which takes the romance out drowning one's sorrows. Also, "Little Ways" is pretty irresistable. I don't gush like this that often, but this record deserves any praise that's offered.
Dwight Yoakam "Buenas Noches From A Lonely Room" (Reprise, 1988)



(Produced by Pete Anderson)
For better or worse, this is where Dwight starts to go all fancy-pants and clever on us. It's not a bad album, by any means -- in fact, at the time most folks paid attention to how Yoakam had (sort of) pulled Buck Owens out of retirement, getting the old goat to chime in on a vocal duet of Buck's "Streets Of Bakersfield..." a performance that was certainly a nice feather in both their caps. However, Dwight was also clearly developing a penchant for overblown, high-concept lyrics, as best heard on the maudlin "I Sang Dixie" (a hardbitten-but-sentimental elegy to a forgotten old man ala Guy Clark...) Unfortunately, as his artistic scope widened, his subtlety diminished, and it can sound a bit sluggish at times. Also hanging out on this album: country-rocker Maria McKee, of Lone Justice. worth checking out, but it doesn't have the delicious melodic bite of his best albums.
Dwight Yoakam "If There Was A Way" (Reprise, 1990)



(Produced by Pete Anderson)
Funny, but Dwight kinda catches his breath on this one -- it's a solid, tuneful album, packed with songs that sound like covers of 'Fifties honkytonk classics, but are actually Yoakam originals. Some of the best songs, like "Since I Started Drinking Again" are actually leftovers from his early days, and there are misfires, such as the leaden, oafish crotch-grabbing rock tune, "Takes A Lot To Rock You", but overall this is another really nice record. I suspect Dwight mighta thought he was treading water on this one, but I like it a lot.
Dwight Yoakam "This Time" (Reprise, 1993)



(Produced by Pete Anderson)
Almost unbelievably schmaltzy and self-indulgent... This has some okay songwriting on it, but it's obscured by the woeful overproduction and soul-roots rock-tinged vibe. Also, Dwight's just not taking any of this seriously; it's way too hammy and overblown. I guess he does this stuff better than Vince Gill or George Strait, but it's still pretty hard to handle. Plus, this features several of the worst rock-tinged electric guitar leads that Pete Anderson ever laid on tape. And I like Pete Anderson... a lot! Sigh.
Dwight Yoakam "Dwight Live" (Reprise, 1995)



(Produced by Pete Anderson)
A pretty solid live album, drawn from some shows he did in San Francisco. Crisp, uncompromised and completely professional. Maybe a little by-the-books, but miles above anything any of the Nashville "hat act" boys could come up with...
Dwight Yoakam "Gone" (Reprise, 1995)



(Produced by Pete Anderson)
A surprisingly leaden album, especially considering how far down the road Dwight had come by now. The rhythm section drags -- doubtless on purpose, but it still works against the nominally upbeat nature of the songwriting. And, as to the songwriting, well, let's just say Dwight's being too damn cerebral for his own good. I guess you can't begrudge a man his pretensions, but geez, this record is mighty slow going. Still, it's the kind of thing that could become a brainy country guilty pleasure, if you give it enough listens.
Dwight Yoakam "Under The Covers" (Reprise, 1997)



(Produced by Pete Anderson)
When this collection of pop and country cover tunes first came out, most everyone was down on it from the get-go. I found it charming in parts. Revisiting it a couple of years later, though, I have to admit it mostly falls flat. Some of the less successful arrangements range from the needlessly tepid ("Here Comes The Night") to the appallingly inappropriate (...a big band version of the Kinks' "Tired Of Waiting For You"). Still, Dwight's straight-ahead version of "Good Time Charlie's Got The Blues" is pretty damn solid... If they tapped me to make a best-of disc someday, I'd definitely keep that track in contention.

Dwight Yoakam "Come On Christmas" (Reprise, 1997)



(Produced by Pete Anderson)
Dwight gets totally hammered while bar-hopping with Santa's elves, yet lives to tell the tale... Well, look... I'm as big a Dwight fan as anybody, but even I gotta admit that this holiday album of his is a bit much... I mean, it seems like he's making fun of the Christmas music genre, using arrangements that are as outrageous and outlandish as he can make them... Some tunes work okay, like his big-bandy "Christmas Song," the bluesy "Santa Claus Is Back In Town," and in particular his Tex-Mex take on "Silver Bells." But other songs are pretty iffy, like his spaced-out Al Green-ish approach to "I'll Be Home For Christmas" or the sluggish, downcast note of the title track (which opens this album, bringing it to a grinding halt before it even begins...) Clearly, Dwight gets points for originality, but sometimes it's at the expense of clarity or even just plain fun... This is worth checking out -- it's more inventive than most of these albums, but you might not want to trim your tree to it every year -- but a lot of it feels like an in-joke between Dwight and his band, rather than an album made for the rest of us to enjoy. Bah, humbug? Well, maybe. (For more holiday recommendations, check out my Hillbilly Holiday section...)
Dwight Yoakam "A Long Way Home" (Reprise, 1998)



(Produced by Pete Anderson)
Widely lauded as Dwight's triumphant return to his hard country roots, this album is actually one big nudge-nudge, wink-wink effort, and a pretty good litmus test of those of us who pay attention to lyrics and those of us who don't. Sure, this is musically propulsive and has seamless, muscular production (thanks, Pete!). Sure, it capitalizes beautifully on the risk-taking sonic experimentation that took Dwight into iffy territory throughout the 'Nineties, but forges these hard-won techniques back into a taut, sleek, no-nonsense pop-honkytonk barrage... But what most folks seemed to have missed was that Dwight was also teasing us with his broadly drawn, absurdly over-the-top lyrical parodies of timeworn country themes of hard-luck 'n' heartbreak. He lays it on really, really thick here, slathering each verse, chorus and couplet with ever more self-pity and gloom -- the woeful schnooks in these songs never had a chance. Part of me regrets that, even as he found his footing musically, Dwight simply couldn't take the old stuff seriously anymore. But the rest of me is pretty impressed by his craftsmanship, which upstages dreary Nashville hacks and stereotype-laden "twangcore" types alike. Take it with a bit of salt, but this is indeed a darn fine record.
Dwight Yoakam "dwightyoakamacoustic.net" (Reprise, 2000)



(Produced by Pete Anderson)
I have friends who absolutely love this album; I myself remain unconvinced. After spending all those years perfecting his ornate '60s pop-meets-Texas shuffle sound -- and finally getting it right with the Long Way Home album -- Dwight goes all Napster on us and puts out a no-art, pseudo-bootleg of all-acoustic performances of his best old songs. The trouble is, he's outgrown his old stuff, and you can hear it right away. Sounds like he's bored and can't resist horsing around with the material, either through arythmic strumming or overly baroque vocals that make him sound detached and distracted from even his most heartwrenching lyrics... like he doesn't take his own songs seriously anymore. The thing about singing heart songs is that you gotta believe in 'em to make 'em work... otherwise it just sounds like you're striking a pose, which is a cruel irony for one of the greatest honkytonk revivalists of our time.
Dwight Yoakam "Tomorrow's Sounds Today" (Reprise, 2000)



(Produced by Pete Anderson)
This is the record that Dwight has been working over a decade to make -- a punchy, cohesive album that combines the brilliant studio wizardry of guitarist Pete Anderson with Dwight's wry grasp of country music's stylistic evolution. It's got all the requisite hard country pizazz, but also some sleek, slyly backhanded homages to early '70s countrypolitan, along with some truly skillful songwriting. This is as sharp musically as the Long Way Home album, but without such a blatant send-up of the genre's moroseness. Instead, here are some songs you can take on their own merit and not feel you've been "had" in some way. Plus, some of the riffs and musicianship are astounding -- for example, there are probably a million zillion alterna-twangcorers out there who would sell their souls to get as distorted and off-kilter a sound as the steel work on "Place To Cry", not to mention the relentlessly catchy rhythm that chugs along throughout the album. A first-rate record all the way, and -- I think -- the realization of Dwight's deepest musical aspirations. Highly recommended.
Dwight Yoakam "South Of Heaven, West Of Hell" (Soundtrack) (Warner, 2001)



(Produced by Pete Anderson)
An iffy soundtrack for a terrible movie. Dwight both directed and starred in the film, a dismal western most characterized by it's uber-gratuitous use of coarse language and lame, cheaply stylized violence. Don't get me wrong, I'm hardly a cultural prude, I just thought the film was simply another purposeless example of a lesser filmmaker trying to mask an uninspired script with a lot of cuss words and turgid, masturbatory bad-boy-cool posturing. I rented it and stopped watching after about a half hour. It was that lame. As far as the album goes, it's packed with wanky sound bites from the film, which seem more like Dwight ego-stroking himself than like anything that we could or should be interested in... The country songs are unremarkable, and the incidental music (instrumentals) are compositionally weak, and reflective of the generally low calibre of the entire project. Sorry, Dwight -- I'm a big, big fan, but this flick was just a big, bad, embarassing ego trip, and somebody should have helped you get a grip before you released it... Oh, well. Live and learn.
Dwight Yoakam "Population Me" (Audium, 2003)



(Produced by Pete Anderson)
Coasting off of a brilliant album such as Tommorow's Sounds Today, this disc might initially seem like a bit of a patchwork... But it grew on me with repeated listens, as individual songs stood out more clearly as typical well-chiseled Yoakam hard country gems. The opening track, "Late, Great Golden State," has a goofy high-harmony chorus that seems like an affectionate send-up of 1970s country-rock production styles. The lonely-heart, loser-lover tunes that follow have an admittedly by-the-numbers feel, but they're still pretty darn good. Highlights include "An Exception To The Rule" and "I'd Avoid Me Too..." Fans won't be disappointed!
Dwight Yoakam "Blame The Vain" (New West, 2005)



(Produced by Dwight Yoakam)
This is Yoakam's first album that he, himself, produced since ending his long, epochal partnership with guitarist-producer Pete Anderson. Not surprisingly, there's a lot of stylistic carryover from his earlier albums into this one, a lot of the same mix of pure twang and tweaky, soulful pop, and a few lamentable moments of needless self-indulgence... So here's the report: sounds pretty good to me. A lot of fun, uptempo songs that are rootsy and wild, and a couple of numbers that nearly bring things to a grinding halt (including one where Dwight pointlessly intones a recitation over a pretentious, Prince-ish keyboard swell that intros a so-so song...) Overall, though, this is one of Dwight's finer albums, melodically solid with a nice, strong, toe-tapping beat... His lyrics have become impossibly convoluted and self-involved, to the point where I have no idea, really, what the heck he's talking about. But that's okay -- the music sounds great! This is definitely worth checking out!


<! 163 x 144 >
Dwight Yoakam "Dwight Sings Buck" (New West, 2007)



(Produced by Dwight Yoakam)
A lot of people have recently been busting loose with tributes to the late, great Buck Owens, who passed away in 2006... Few twangsters have as strong a claim to the mantle of the Bakersfield Sound as Dwight Yoakam, though: he brought the sizzling style back to life in the late 1980s, and even got Buck to come out of retirement and record some awesome new tunes. Here, Dwight pays homage to the master, with a super-twangy set of Owens oldies, made with the same live-wire, singalong fervor that Buck had back in the '60s. Yoakam also shares Buck's innate sense of how to mix rock and twang, although he's admittedly pushed it much further than Buck ever dreamt of doing. It's nice to hear dwight get back to his roots, though, and even with a little bit of over-the-top hick schtick that he just can't help throwing in there, this album is tailormade for cranking up and singing along. Mostly it's a high-tech update of the vintage Owens sound, though Dwight takes some chances that are pretty interesting, such as slowing the once-bouncy "Close Up The Honky Tonks" down to a morose, barstool crawl, dripping with slow, sad pedal steel licks and a rueful self-reflection that was absent in the boisterous original. If you these fellas, and the classic hard-country sound, you'll wanna pick this one up.


<! 163 x 144 >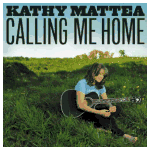 Dwight Yoakam "Three Pears" (Warner Brothers, 2012)



In my book, anything new by Mr. Yoakam is something worth sitting up an paying attention to, and his latest maintains his mix of slyly-layered, guitar-drenched pop and earnest, deep twang. There are several addictively melodic songs on here, as well as some stuff that seems a bit overwrought. As always, there's plenty to chew on, and this album will stick with you and challenge you to examine it from a few different angles while you try to determine if it's a collection of diamonds or a gritty, smoky bag of coal. Keep 'em coming, Dwight!
---
Best-Ofs
---
Dwight Yoakam "Just Looking For A Hit" (Reprise, 1989)



In effect, this is Dwight's "best of the 'Eighties" collection, a decent, although slightly stingy, ten-song set, drawn from his first three albums. You'd be better off getting the original, full-length albums, but that being said, this does have a lot of great songs on it... For details, see above.
Dwight Yoakam "This Is... " (Warner-Japan, 1990)


This import album looks like a pretty sweet best-of, which also includes several one-offs, such as Dwight's early Christmas singles, etc... I haven't actually heard it, but it sure looks nice.
Dwight Yoakam "L'Croix D'Amour" (Warner-France, 1992)



This highly-prized, import-only European album is an early indication of Dwight's desire to explore his rock'n'roll leanings... It's mostly cover versions of well-known songs by folks such as The Beatles ("Things We Said Today"), The Dead ("Truckin' "), Them ("Here Comes The Night"), Elvis ("Suspicious Minds") and others... There are also a couple of Dwight originals and a nice Dave Alvin cover, but overall, this album has a slightly hurried, unready, even jittery feel to this album. To tell the truth, I don't think it's that great. It doesn't suck, but it also doesn't move me. A dry run for the more accomplished Under The Covers album that came out a few years later.
Dwight Yoakam "Last Chance For A Thousand Years" (Reprise, 1999)



Subtitled "Dwight Yoakam's Greatest Hits From The 1990s"... Not bad! (Though I like the stuff from the '80s too...)
Dwight Yoakam "Reprise Please Baby: The Warner Brothers Years" (Reprise, 1999)



A 4-CD best of that covers Dwight's myriad recordings for the folks at WEA, and tosses in a hefty dose of previously unreleased rarities, demos, live tracks, duets, etc. what's up with the collection's subtitle, though... just a cute in-joke, or is he planning on jumping ship sometime soon?
Dwight Yoakam "In Other's Words" (Reprise, 2003)


A handy-dandy collection of one-off recordings that Dwight has contributed to various compilations and tribute albums over the years... This collects in one place at one time cover versions of songs by Bob Wills, Bill Monroe, Jimmie Rodgers, Eddy Arnold, Kinky Friedman, The Dreadful Grate, Merle Haggard and others... Includes one new song, and a bunch that date back over the last ten years. Though many are admittedly toss-offs, it's still cool to hear Dwight step outside of his usual turf, and relax into other folks' material. Recommended, particularly for longtime fans.
Dwight Yoakam "21st Century Hits: Best-Of 2000-2012" (New West, 2013)



A rock-solid collection of Yoakam's work since Y2K, spanning the tail end of his Warner-Reprise years into his current gig with New West, and then back with Warner again for last year's Three Pears album. One of the all-time great neotrad honkytonkers, Yoakam has also been one of modern country's great boundary-pushers, experimenting with pop-rock touches both subtle and outlandish, tapping into '60s-era power-pop while the rest of country decided Southern rock was the way to go. This 14-song best-of taps into some of Dwight's best, most roots-oriented material, and make no mistake, hardly anybody sounds as good next to a pedal steel guitar as Dwight Yoakam. The opening track, "The Sad Side Of Town," is a pure, windswept weeper, followed by Dwight's propulsive, Eagles-y ode to a California in decline, "The Late, Great Golden State," surely one of his most memorable songs of this era. Folks will get a kick out of hearing "Crazy Little Thing Called Love" again -- minus the Gap ad imagery -- and the Buck Owens covers towards the album's end are pure country heaven. (Yoakam's ability to both tap into tradition and tweak into something completely new is shown in his slow, mournful version of "Close Up The Honky Tonks," where he takes the song's irresistibly bouncy backbeat, sets it completely aside and instead hones in on the pure misery of the lyrics...) There are a couple of notable duets as well -- the one track on here that was previously unreleased is an uptempo collaboration with Michelle Branch that's a little too rock'n'roll for me, but which will probably be a highlight for a lot of other listeners; Willie Nelson kicks in some sweet, wistful harmonies on "If Teardrops Were Diamonds," which dates back to 2003's Population Me album... just one more finely-crafted gem on a very strong collection. Recommended!
---
Tributes
---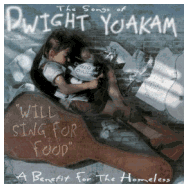 Various Artists "WILL SING FOR FOOD: THE SONGS OF DWIGHT YOAKAM" (Mercury/Little Dog, 1998)



Dwight's guitar player (and longtime production wizard) Pete Anderson organized this charity tribute album, with proceeds going to benefit the homeless (although I'm not sure which organizations were included; the CD doesn't say...) It's a nice album, though -- among the artists donating their time and talent are alt.hick and Top Country luminaries such as Kim Richey, Tim O'Brien, Sara Evans, David Ball, The Lonesome Strangers, The Blazers. Rhonda Vincent, and Bonnie Bramlett. Generally speaking, no one can do these songs as well as Dwight did the first time around, but these folks sure give it a go! Highlights include bluegrass neotraditionalist Rhonda Vincent pounding out "I Sang Dixie," and a typically sublime Gillian Welch/David Rawlings duet on "Miner's Prayer." Good stuff.
---
Links
---
The Lonesome Road fan site has purty pictures, gossip, and a really nice discography that includes info on bootlegs and imports, as well as lyrics to all the songs. Nice site!
Dwight's Home Page is very visual and arty, but a bit cryptic... The discography is buried in a mailorder sales page (and doesn't really tell you much about the albums or the songs...) and the "biography" section seems pretty scattershot... If it didn't have such nice graphics, I'd say this site was a bit of a disappointment.
Countrypolitan.com borrows the text for their profile from Dwight's site, but has links to and information about a wide range of countrypolitan artists... good site to check out if you like the slick stuff!
---