<! MP3 01/31/10 > <! update 00/00/00 > <! pix > <! icons 00/00/00 >

---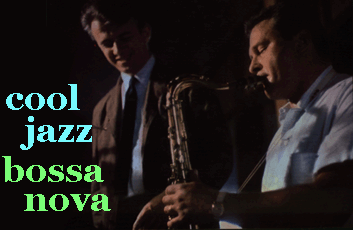 Throughout the 20th Century, Brazilian music and jazz were intimately entwined, particularly during the bossa nova boom of the late 1950s and early 1960s. Here's an overview of Brazilian and Brazilian-flavored jazz, with artists new and old...
This page covers the Letter "Q"
---
Brazilian Jazz: A | B | C | D | E | F | G | H | I | J | K | L | M | N | O | P | Q | R | S | T | U | V | W | X, Y & Z | Jazz Compilations | Other Brazilian Styles
---

Qu4tro A Zero "Choro Eletrico" (Rob Digital/Zazumba, 2005)



A modernized, lightly electrified spin on the classic choro sound. The picking is fairly reserved, considering how fast and flashy choro playing can get; this probably was a good choice, since these plugged-in instruments might sound pretty tacky played at a breakneck pace. There are echoes of artists such as Les Paul and Bucky Pizzarelli here; it might not appeal to many choro purists, but if you wanted to hear these songs played on non-acoustic instruments. But even then, this may sound a little too delicate for listeners used to the more adventurous, dynamic playing of more traditional ensembles. Sounds a little more soft-jazz than choro, to me.
Quarteto Em Cy - see artist discography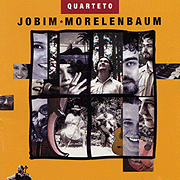 Quarteto Jobim-Morelenbaum "Quarteto Jobim-Morelenbaum" (Velas, 2000)



A sweet tribute to Antonio Carlos Jobim which features Jobim's son, grandson, and former cellist and bandleader Jacques Morelenbaum, as well as his wife Paula Morelenbaum, who serves as the group's chanteuse, trading vocal duties with the Jobim lads. Spanning the breadth of Jobim's career, these songs are standard bossa fare, but pleasantly and flawlessly rendered... Morelenbaum -- one of the most well-rounded musicians imaginable -- has written moodier, more mysterious arrangements, but I guess he didn't feel that was his job in this instance... I'm certainly not complaining... this is a beautiful, solid record, and will certainly grow on you with every listen. Highly recommended.

Quarteto Livre "Pra Que Mentir?" (Lumiar, 1997)


Drummer Tutty Moreno and pianist/composer Mozar Terra lead this compact quartet through a good-natured but glossy set of Brazilian jazz tunes. A refreshingly nonstandard repertoire, with only a couple of bossa/MPB oldies (a pair of lesser-known tunes by Jobim and Chico Buarque), as well as an old Noel Rosa song and one by Moreno's longtime partner, guitarist Joyce. This sort of slick, soft jazz isn't my cup of tea, but for the style this is pretty sweet.

Quarteto Novo "Quarteto Novo" (EMI Odeon, 1967)


An impressive late-'60s Braz-Jazz album, featuring early work by percussionist Airto Moreira, multi-instrumental madman, Hermeto Pascoal, and the politically-inclined MPB songwriter Geraldo Vandre, along with guitarists Theo De Barros and Heraldo Do Monte. The album opens with "O Ovo," a brisk update of the turn-of-the-century choro sound popularized by Pixinguinha, Dunga and other Brazilian musical pioneers. The album gradually progresses into more modern, straightforward jazz material (which isn't as much fun) and even a Luiz Gonzaga forro tune. The playing throughout is very rich, well recorded, and vastly superior to many of their more jittery jazz contemporaries, even dipping into a mellow Vince Guaraldi-style vibe. This isn't just a cool footnote into the early careers of several of Brazil's most important musicians, it's also a very enjoyable, well-performed album. Recommended! (Note -- a reconstituted version of this ensemble backed Edu Lobo on his classic 1972 album, Cantigua De Longe)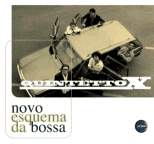 Quintetto X "Novo Esquema Da Bossa" (Schema, 1995)



(Produced by Nicola Conte)
An Italian bossa-jazz ensemble featuring Brazilian ex-pat vocalist Rosalia De Souza, who went on to record solo in the next decade...
---
Brazilian Jazz - Letter "R"
---



Other Brazilian Styles
Main Brazil Index


---