<! MP3 01/29/10 > <! pix > <! icons 06/08/12 > <! update 06/08/12 - added Quincy, crosschecked w/ Main J >

---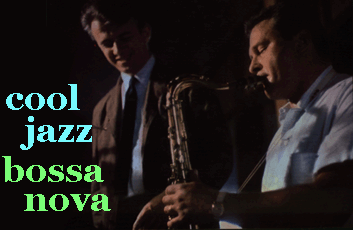 Throughout the 20th Century, Brazilian music and jazz were intimately entwined, particularly during the bossa nova boom of the late 1950s and early 1960s. Here's an overview of Brazilian and Brazilian-flavored jazz, with artists new and old...
This page covers the Letter "J"
---
Brazilian Jazz: A | B | C | D | E | F | G | H | I | J | K | L | M | N | O | P | Q | R | S | T | U | V | W | X, Y & Z | Jazz Compilations | Other Brazilian Styles
---
Jamelao - see artist discography
Antonio Carlos Jobim - see artist discography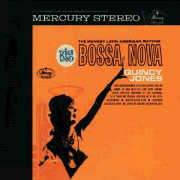 Quincy Jones "Big Band Bossa Nova" (Mercury, 1962)



Swingin' 'Sixties neo-big band interpretations of the Brazilian bossa sound. This includes his big hit, "Soul Bossa Nova" (featured in the first Austin Powers movie) along with a bunch of other groovy tunes with similar arrangements. Jones mixes original material ("Lalo Bossa," etc.) along with covers of recently-minted bossa nova classics such as "Chega De Saudade," "Desafinado," and "Manha De Carnaval." It's groovy, baby.

Jongo Trio "Jongo Trio" (Gravodisc, 1965)


So far, I haven't been wild about the semi-bossa jazz trio albums I've heard (Tamba Trio, Zimbo Trio, etc.) but I've gotta say, these fellows -- who backed Baden Powell on some of his early recordings, and who worked regularly on the Elis Regina/Jair Rodrigues TV show -- are kind of fun... Their jazz chops seem stronger than many of their contemporary '60s Braz-jazz bands; there are hints of Thelonious Monk and early Miles Davis in here, and several lightly swinging tracks. I wound up not keeping this disc (or giving it to my radio station...) but it was still fairly interesting... worth checking out.
Joyce - see artist discography
---
Brazilian Jazz - Letter "K"
---



Other Brazilian Styles
Main Brazil Index


---