<! MP3 01/28/10 > <! update 00/00/00 > <! pix >

---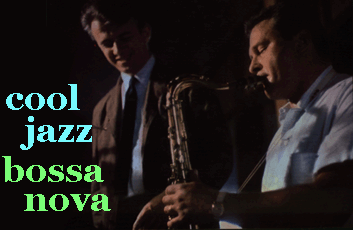 Throughout the 20th Century, Brazilian music and jazz were intimately entwined, particularly during the bossa nova boom of the late 1950s and early 1960s. Here's an overview of Brazilian and Brazilian-flavored jazz, with artists new and old...
This page covers the Letter "C"
---
Brazilian Jazz: A | B | C | D | E | F | G | H | I | J | K | L | M | N | O | P | Q | R | S | T | U | V | W | X, Y & Z | Jazz Compilations | Other Brazilian Styles
---
Ze Carlos "Passo A Passo" (Mixhouse, 2000)


These soft-jazz instrumentals, featuring guitarist Ze Carlos, are not my cup of tea. Not particularly "Brazilian" sounding, either. Folks more into the Pat Metheny/Kenny G swing of things might enjoy this, though.
Case "In Memoriam" (Polygram)
(Produced by Roberto Corte-Real)
Drummer Rubens Barsotti, bassist Luiz Chaves and pianist Moacyr Peixoto join saxophonist Jose Ferreira Godinho Filho (aka "Case") in this straight-ahead jazz set. Pretty standard-issue lounge-y jazz instrumentals, with a hip, cool-jazz bounce. But really, nothing super-remarkable, or particularly distinctive, in a Brazilian sense. Sounds just like a bazillion North American jazz combos, really.

Mario Castro-Neves "... & Samba S.A." (RCA, 1967)


Pianist Mario Castro-Neves, brother of multi-instrumentalist Oscar Castro-Neves, worked prolifically as a session player and arranger during the 1950s/60s bossa-jazz boom, yet he recorded infrequently as a bandleader himself. This is his debut album for the RCA label, a vocals-oriented disc that starts out sounding a bit like early Sergio Mendes, but is soon dominated by the female vocal duo of Biba & Thais, who are basically a clunkier (yet paradoxically more entertaining) two-voice version of the vocal gymnastic style of the better-known Quarteto Em Cy. Fine in small doses, though you might find yourself driven to distraction should you attempt to listen to this disc from start to finish. Still, it's a nice slice of the old-school Brazilian jazz scene, and better than average for the times. Includes a handful of songs sung in English, as well as several of the requisite bossa standards.
Mario Castro-Neves "Brazilian Mood" (Vocalion, 1973)





<! what's the original label? >

Mario Castro-Neves "The Latin Band Of Mario Castro-Neves" (Vivid Sound, 1978)

Mario Castro-Neves "Clear Bossa Day" (Pioneer, 2004)


Oscar Castro-Neves "Big Band Bossa Nova" (Audio Fidelity, 1962)


Nice album by one of the best jazz-oriented bandleaders of the early bossa era. Sure, maybe it's not as "big band" as it might have been, but this is still perky, fun material, and more engaging than most of the self-proclaimed jazz ensembles of the time... Worth checking out!
Oscar Castro-Neves & Alaide Costa "Alaide Costa E Oscar Castro-Neves" (EMI-Odeon, 1973)
An elegant, but ultimately sluggish collaboration between this bossa-era diva and arranger Oscar Castro-Neves. Any song on here, taken by itself, would be a delight, but the album as a whole is a bit of a drudge, since all the songs sound the same -- slow, stately, deliberate, delicate. Costa intones with great precision and regret; Castro-Neves provides demure backing with gentle acoustic guitar, lightly-fusiony keyboards and discreet orchestral touches, some brass and strings, but just the right amount of each. It is quite refined and nice, but it all sounds the same, with an unvarying tempo and identical orchestrations. Still it's quite lovely, and it was Costa's first album in years. Definitely worth checking out, though best taken in small doses.


<! 01 - Obrigada Meu Bem (Aloysio de Oliveira / Silvinha Telles) 02 - Sabe Voc (Carlos Lyra / Vinicius de Moraes) 03 - S— N‹o Vem Voc (Carlos Lyra / Ronaldo B™scoli) 04 - Caminhos (Luis Jorge / Regina Werneck) 05 - Noturno (Em Tempo de Samba) (Cust—dio Mesquita / Evaldo Ruy) 06 - Companheira da Manh‹ (Oscar Castro Neves / Regina Werneck) 07 - Cala Meu Amor (Tom Jobim / Vinicius de Moraes) 08 - Outono (Billy Blanco) 09 - Murmœrios (Jo‹o Pinto / Regina CŽlia) 10 - Retrato Em Branco e Preto (Tom Jobim / Chico Buarque) 11 - Amigo Amado (Ala'de Costa / Vinicius de Moraes) 12 - A Dama de Vermelho (Alcyr Pires Vermelho / Pedro Caetano) >

Oscar Castro-Neves "Brazilian Scandals" (JVC, 1987)

Oscar Castro-Neves "Maracuja" (JVC, 1989)

Oscar Castro-Neves "More Than Yesterday" (Navarre, 1991)





<! Ivan Lins, vocals on "Unconditional Love" >

Oscar Castro-Neves "Tropical Heart" (JVC, 1993)





<! Oscar Castro-Neves "Oscar Castro-Neves" (Imagem, xxxxx) 1 Sugarloaf skyride (Oscar Castro Neves) 2 Pensando (Aldir Blanc - Oscar Castro Neves) 3 Romancing Lorry (Oscar Castro Neves) 4 Brazilian scandals (Oscar Castro Neves) 5 CafŽ Copacabana (Oscar Castro Neves) 6 Return to Rio (Oscar Castro Neves) 7 Your eyes (Oscar Castro Neves) 8 Carioca rap (Aldir Blanc - Oscar Castro Neves) 9 Ocean drive (Oscar Castro Neves) 10 Tripical dream (Oscar Castro Neves) 11 Ipanema afternoon (Oscar Castro Neves) >

Oscar Castro-Neves "Oscar!" (Living Music, 1987)



(Produced by Oscar Castro-Neves & Paul Winter)
A pretty soft-core, smooth jazz offering, co-produced by Paul Winter (who recruited Castro-Neves to play with him in the early '60s, when he first went down to Brazil...) Winter plays saxophone on a couple of tunes; in general the album is prety lightly arranged and intimate. It's waaaay too gooey for me, but fans who like super-mellow, muzak-y jazz will probably love this album.
Oscar Castro-Neves & Paul Winter "Brazilian Days" (Living Music, 1998)



Oscar Castro-Neves "Playful Heart" (Mack Avenue, 2003)



Several decades on down the line, and still going strong, this album features braz-jazz old-timer Castro-Neves along with the like of Toots Thielemans and Dave Grusin, in a light, breezy set, punctuated by Jobim songs, show tunes by Stephen Sondheim, a bit of bebop and Beatles, and a few original compositions. Again, this is too much on the soft side for me, but smooth-jazz aficianados and Castro-Neves fans will enjoy it.
Oscar Castro-Neves "All One" (Mack Avenue, 2006)


Dori Caymmi - See artist discography
Nana Caymmi - See artist discography

Luiz Chaves e Seu Conjunto "Projecao" (RGE, 1963)


Swank, nightclubby big band versions of recently-minted bossa nova standards, with bassist Luiz Chaves and pianist Hamilton (Amilton) Godoy, of the Zimbo Trio. This is well-performed, though unoriginal -- still, it's a good example of how high-class Ellingtonian jazz motifs filtered into the Brazilian scene. Like Ellington, Chaves straddled the classical, jazz and pop worlds, although modern listeners may find his approach little more than competent and professional. The tinkly piano work by Hamilton Godoy is the most distracting element, otherwise this has some nice moments, in a "Harlem Nocturne" kinda way; Chaves and Godoy went on to co-found the long-lived Zimbo Trio.
Leonardo Cioglia "Early Years" (Quizamba Music, 1995)

Leonardo Cioglia "Bean Oil In A Pot" (Quizamba Music, 1999)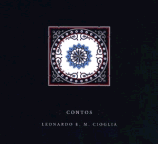 Leonardo Cioglia "Contos" (Quizamba Music, 2008)


Swank, mellow, self-produced jazz from bassist Leonardo Cioglia, a Brazilian-born expatriate now living in New York... I don't hear as much of a Brazilian influence on this disc, but it's pretty solid for fans of "smooth jazz" -- strong, confident playing throughout. It's not totally my cup of tea, but it's quite good for the genre.


<! also see: Zabumbatuq >

Os Cobras "O LP" (RCA, 1964)


An all-star Brazilian jazz band, featuring hot-shot players such as Milton Banana, Tenorio, Jr., Raul De Souza, Paulo Moura and J.T. Meireles. Like many of the Brazilian jazz albums that actually are jazz albums, this is more jazz than "Brazilian"... With the exception of a cover of Clifford Brown's "Blues Walk" (which was a favorite standard in Brazil), these songs are all homegrown compositions... yet they sound like straight-up hard jazz from the 'Fifties, early 'Sixties era. This album is notable both for the calibre of talent in the band, but also for the weight of their playing -- this still isn't my cup of tea, but I like it better than the tinkly, hyperactive cabaret style which predominated in the bossa nova years.
Nat "King" Cole "A Mis Amigos" (Capitol, 1959/Collector's Choice, 2007)



This was one of three latin-themed albums pop crooner Nat "King" Cole recorded back in the Eisenhower era... Although we'd hardly consider this "world music" today, this excursion was pretty hep back in the late 1950s, particularly since Cole flew down to Rio and recorded with the locals while on tour in South America. Unfortunately, the liner notes don't say just who was backing him here -- apparently bandleader Dave Cavanaugh went with him to help run the sessions -- but from the brassy tones one might imagine that jazz/gafieira bandleaders such as Astor Silva, Zaccarias or Radames Gnattali were involved. The flexibilty of Brazilian sensibilities is readily apparent since only a handful of these tunes were originally of Brazilian vintage -- most are tangos and boleros from elsewhere in Latin America, but the Brazilians breeze through them all without batting an eye. Cole's phonetically-based pronunciation is atrocious, moreso in Portuguese than in Spanish, but it also lends a kitschy, retro charm. I'm sure everyone appreciated the thought, anyway. This new edition greatly expands on the 1959 original, including several recordings that were previously only available on collector's records in Europe and Latin America, and in a couple of cases, only as singles in Brazil! It'll grow on you.
Conjunto Som 4 "Conjunto Som 4" (Continental, 1964)


A rather bland jazz session featuring Hermeto Pascoal and cohorts Edilson (drums), Azeitona (bass) and Papudinho (trumpet). Although the compositions are from contemprary Brazilian bossa songwriters (all the usual suspects), the sound is pure North American jazz, indistinguishable from their cool Stateside contemporaries, except for the inferior, unexciting performances. This album doesn't stack up well compared to Hermeto's infinitely more soulful Quarteto Novo sessions of a few years later. This is a dull, slow going, pale imitation of American jazz.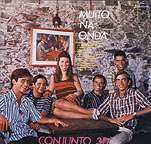 Conjunto 3D "Muito Na Onda" (Odeon, 1967)


This 1967 album features some of the earliest recorded work of samba superstar Beth Carvalho, who was the "girl" singer in this pop vocals/jazz band, which also featured pianist Antonio Adolfo. They're aiming for a swinging Sergio Mendes/Young Holt Trio-style hipness, and in many ways are more successful here than many of their contemporaries. Carvalho sounds either hampered or hesistant on many of the tunes; she's paired up with a couple of fairly unremarkable male vocalists... But on some songs she shines, particularly on "Patruira Samba" (the lone Adolfo composition on an album packed with North American pop and jazz standards such as "When The Saint's Go Marching In," Cole Porter's "Night And Day," Herbie Hancock's "Watermelon Man," etc.) and on an early Gilberto Gil composition, "Roda," which is also a highlight of the album. The English-language material is uniformly unsuccessful, but there's still an adventurous air here that hits the mark on a few songs. Adolfo went to form the band Brazuca, which took this formula further (and abandoned the attraction to cover tunes...) while Carvalho, of course, went on to become one of the biggest stars of her generation... This is an interesting prelude and/or historical footnote to her career! (See also: Trio 3D.)
Bill Cunliffe "Bill In Brazil" (WEA-Discovery, 1994)


North American hard-bop pianist Bill Cunliffe explores Brazilian music... His approach is interesting, leaving aside a lot of the rich, lush harmonies that define classic bossa nova while attacking these famous melodies with a punchy -- though not coarse -- spiritedness. Worth checking out.
---
Brazilian Jazz - Letter "D"
---



Other Brazilian Styles
Main Brazil Index


---