<! MP3 01/31/10 > <! update 00/00/00 > <! pix > <! icons 00/00/00 >

---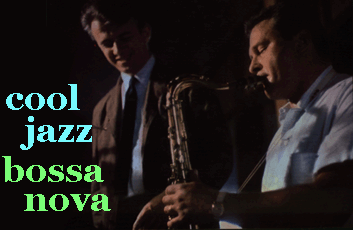 Throughout the 20th Century, Brazilian music and jazz were intimately entwined, particularly during the bossa nova boom of the late 1950s and early 1960s. Here's an overview of Brazilian and Brazilian-flavored jazz, with artists new and old...
This page covers the Letter "O"
---
Brazilian Jazz: A | B | C | D | E | F | G | H | I | J | K | L | M | N | O | P | Q | R | S | T | U | V | W | X, Y & Z | Jazz Compilations | Other Brazilian Styles
---
Oitos Batutas - see Pixinguinha

No Olho Da Rua "Hard Bossa" (Paulo Rego, 1999)


An adequate but unremarkable smooth jazz album, featuring saxophonist-composer Paulo Rego and pianist Roberto Alves. With the exception of two songs adapted from Villa-Lobos and Ary Barroso, all the songs are Rego originals. It's not a bad album, just not my cup of tea.
No Olho Da Rua "O Feijao Da Bre" (Tratore/Ethos, 2004)


No Olho Da Rua "Sacopenapa" (Tratore/Ethos, 2005)


No Olho Da Rua "Ele E Carioca" (Tratore, 2007)


Lisa Ono - see artist profile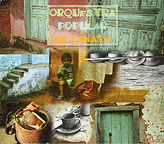 Orquestra Popular De Camara "Orquestra Popular De Camara" (Adventure Music, 1998/2004)


Benjamin Taubkin leads this eclectic ensemble through a smooth, soft-jazz set with rich layers of indigenous Amazonian traditions (courtesy of Nana Vasconcelos, who plays percussion), African motifs and a hefty dose of bossa nova... Vocalist Monica Salmaso was also part of this project, though her contributions are a bit muted, compared to her own solo albums. Overall, this is a bit too gooey and amorphous for me, though I'm sure for fans of super-mellow world-jazz, this disc would be a real treat.
---
Brazilian Jazz - Letter "P"
---



Other Brazilian Styles
Main Brazil Index


---