<! MP3 01/29/10 > <! update 00/00/00 > <! pix > <! icons 00/00/00 >

---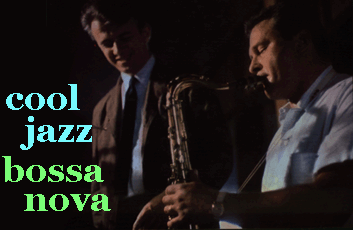 Throughout the 20th Century, Brazilian music and jazz were intimately entwined, particularly during the bossa nova boom of the late 1950s and early 1960s. Here's an overview of Brazilian and Brazilian-flavored jazz, with artists new and old...
This page covers the Letter "I"
---
Brazilian Jazz: A | B | C | D | E | F | G | H | I | J | K | L | M | N | O | P | Q | R | S | T | U | V | W | X, Y & Z | Jazz Compilations | Other Brazilian Styles
---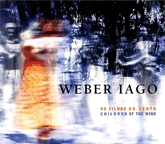 Weber Iago "Os Filhos Do Canto: Children Of The Wind" (Adventure Music, 2004)



Highbrow "smooth jazz," led by pianist/composer Weber Iago, played in small trio and quartet arrangements. The music is a mix of gypsy/Roma melancholy and more standard jazz themes, with a dash of Brazilianness in there as well... This album springs from work originally commissioned for flautist Keith Underwood, but Iago leads on several songs, and in general I prefer his solo passages. His piano work has a lush, classical-romantic core to it that adds resonance and depth... The flute work tends to meander and sound noodly (which may just be because I don't like the timbre of the instrument...) At any rate, while this isn't really my kind of music, I recognize that this disc is a cut above, and a bit weightier than the smooth jazz norm... Worth checking out, if you like the soft stuff...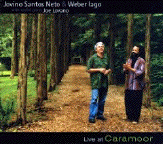 Weber Iago & Jovino Santos Neto "Live At Caramoor" (Adventure Music, 2008)


(Produced by Jim Luce & Richard Zirinsky, Jr)
Brazilian pianists Jovino Santos Neto and Weber Iago combine their talents for these crisp live recordings, both as solo performers and together, with accompaniment by saxophonist Joe Lovano. They cover the work of Braz-jazz touchstones such as Antonio Carlos Jobim, Hermeto Pascoal and Pixinguinha, as well as some of their own compositions.. What marks this disc, though, is its departure from the bedrock conventions of Brazilian bossa nova-ism; this is much more of a classical-meets-avant jazz recording, arch and erudite, with less appeal to the smooth-jazz set, and more to fans of Pascoal and the more challenging brand of Brazilian jazz. Worth checking out if you're into "serious" jazz.

Os Ipanemas "Os Ipanemas" (CBS, 1975)


Another re-release from the UK "acid-jazz" scene -- this is a jazz band, sort of along the lines of Sergio Mendes' early bossa nova work. I wasn't terribly taken with this disc, but it also isn't offensive in any way.
---
Brazilian Jazz - Letter "J"
---



Other Brazilian Styles
Main Brazil Index


---