<! MP3 12/01/10, 10/13/13 > <! outside 00/00/00 > <! pix 10/13/13 > <! icons 12/01/10 > <! UPDATES: 01/01/09 - need Jimmy Wakely, Charlie Walker 12/01/10 - new Jimmy Wakely, Charlie Walker pages 10/01/13 - added Norman Wade reviews, 10/13/13 > <! Marijohn Wilkin? > <! David Wilkie & Cowboy Celtic Orchestra "Cowboy Ceilidh" B000007N6L Dwight Whitley "Brotherly Love" - Keith's brother B000008SXL Buddy Walker "Bordertown Fiesta" (4-Star 78) >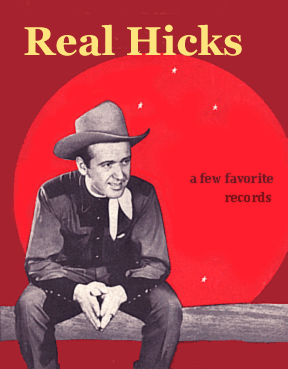 ---
Hi, there! This page is part of an opinionated guide to what I call "hard country" music -- the real stuff -- with a bunch of record reviews and recommendations by me, Joe Sixpack. Naturally, it's a work in progress, and will hopefully be expanded on quite a bit, as time allows.
This is the first page covering the letter "W"
---
A | B | C | D | E | F | G | H | I | J | K | L | M | N | O | P | Q | R | S | T | U | V | W / W-2 | X, Y & Z | Comps | Hick Music Styles
---
Norman Wade - see artist discography
Porter Wagoner - see artist discography
Jimmy Wakely - see artist discography
Billy Walker "Thank You For Calling" (BACM, 2005)

Bradley Walker "Highway Of Dreams" (Rounder, 2006)



(Produced by Carl Jackson)
The answer to the question is: yes, you should drop everything you're doing, go out, get this record, take it home and see what all the fuss is about. Put simply, this is one of the finest country/grass records of the decade, and Bradley Walker is a real find. On the very first track, I was reminded of his labelmate, Alecia Nugent, a country-drenched ballad singer who's hung her hat in the bluegrass world, but who could probably make the jump into Top 40 country without batting an eye. Walker has a similar vibe: he's more of a throwback to the older heartsongs tradition of the 1950s and '60s, a guy with a great voice and an outstanding sensitivity for the nuances of the style. Although many of the songs on this album could probably hit the charts if some hat act dude picked 'em up and pumped them up with a few power chords and rock riffs, Walker (thankfully) plays 'em nice and simple, and fans of great, sweet-toned honky-tonk singers such as Carl Smith, Gene Watson, Keith Whitley and Vince Gill will appreciate his mix of conviction and restraint. After a few songs, I cracked open the liner notes and sure enough, Alecia Nugent is there, singing harmony on several songs, as do Sonya Isaacs and Rhonda Vincent, with a slew of high-powered pickers in the mix. The venerable trad-country producer Carl Jackson helped sculpt the sound -- as he did on Nugent's first two albums -- crafting the same sweet mix of heartfelt country and stringband twang. A little light went off and I finally remembered the achingly beautiful duet Nugent sang with Walker on her last album, one of the most alluring gems on a glittering, gorgeous record. As I started to pour over the notes, I realized that Walker was also physically disabled, read a bit further and discovered he has muscular dystrophy, which makes his mastery of the genre that much more impressive. The most important thing, though, is the music, and this is the kind of stuff I love to hear... I'm looking forward to hearing lots more from this fella in the future!
Charlie Walker - see artist discography
Cindy Walker - see artist discography
Jerry Jeff Walker - see artist discography
Wayne Walker "How Do You Think I Feel: The Singer And His Songs" (El Toro, 2010) <! label? >


I'm pretty psyched about this one... it's an album I've dreamt of making myself for a couple of decades now... Wayne Walker is sort of a cult-favorite songwriter from the 1950s and '60s; I first came across his work while pouring over all the old Webb Pierce albums... Walker was one of Pierce's favorite songwriters, and it's easy to see why since a lot of his work had a special little rock'n'roll bounce to it that set it apart from the shuffles, waltzes and weepers that everyone else was recording at the time. His songs were popular with other artists as well, and once you see his name on a record label, you know, more often than not that you'll be in for a treat. Walker recorded some songs himself, but they were mainly one-off singles spread out over a bunch of labels and a number of years; a retrospective of his work is long overdue. So, yahoo for this generously programmed album which includes a bunch of Walker's own singles as well as various artists recording a bunch of mostly-obscure oldies. Of course, as with any collection of this type, there are gonna be lots of woulda-coulda-shoulda songs that didn't make the cut, and other personal favorites that won't be included. Still, this is a nice set, rescuing the work of a little-known yet influential country songwriter... And, hey, if anyone wants to put out Volume Two, I'll snap that one up as well.
Aaron Watson "Shut Up And Dance" (Big Label, 2002)



Abilene, Texas hard-country honkytonker Aaron Watson is definitely one of those "where have they been hiding this guy?" kinda artists... Every song on this album leaps out at you, wrassles you to the ground and pins your ears back -- it's independent country music so good you'll have to holler uncle before you can get back up. Watson really hits the right tone -- he's not too serious, but it's also not a joke. This is real, good, old-fashioned novelty-song country, with an impressive set of originals written by Watson, and performed with liveliness and enthusiasm by musicians who were obviously paying attention and "into" what they were doing. Recommended!
Aaron Watson "The Honky Tonk Kid" (Sonnet, 2004)



One of the best of the post-millennial crop of Texas indiebilly, "red dirt" artists, Aaron Watson has got it all going in the right direction: strong songwriting, a kickass band, a great sound and all the right friends. Watson wrote or co-wrote all of the songs on this fine, fast-paced album, and with pals like Asleep At The Wheel, Willie Nelson and Dale Watson to help out, you know he's not messing around. The opening tracks are staunchly twanged-out hard country honkytonkers, with Watson wearing his rootsiness on his sleeve... He can be forgiven for trying his hand at more commercial-sounding fare on the album's third track, "Wild And Reckless," particularly since he does the Nashville-ish stuff well enough that I could see him breaking through (if the stars were properly aligned, etc...) After that tune, however, it's back to the real deal, with twangy tunes and punchy performances that echo old-timers like Alvin Crow, Red Steagall and -- at times -- good ol' Moe Bandy. It's an impresive set, one of the most enjoyable hard-country albums I've heard in a while!
Aaron Watson "Live At The Texas Music Hall Of Fame" (Sonnet, 2005)



As a recent convert to Aaron Watson's work, I was kind of disappointed by this loud live set, where his strengths as a superior honktonk singer are pretty much buried under an avalanche of piercing, overly aggressive guitars and tough-guy poses. I mean, I'm sure there are plenty of folks who'll dig the whoo-hoo rowdiness of this set, but it just seemed kind of shrill and bombastic to me, and nowhere near as great as his last couple of studio albums. Still, Watson's got talent to burn, and if he makes it into the bigtime and moves to Nashville (which certainly could happen), then this'll be his "Live At Billy Bob's" disc, a chunky, roughneck record that'll prove that he was a real live badass back in the day. It's kind of like getting hit in the head with a hammer... but that's probably the idea anyway. So if you like hardcore barband country, ya might want to check this album out.
Aaron Watson "San Angelo" (Sonnet, 2006)


Aaron Watson "The Road And The Rodeo" (Thirty One Tigers, 2010)


Dale Watson - see artist discography
Doc Watson - see artist discography
Gene Watson - see artist discography
Dallas Wayne "Big Thinkin'" (HighTone, 2000)



A nice big jolt of old-fashioned rednecky honkytonk, packed with songs about the virtues of heartbreak and heavy drinking, and a pro-country anthem or two. All the songs are written or co-written by alt-country firebrand Robbie Fulks, who also plays on and produced this album. Missourian Dallas Wayne has the perfect voice for belting out Fulks' neotrad anthems, a sort of a George Jones-y growl that just won't quit. He's also got a convincing air of danger about him, like this isn't a guy you'd like to piss off some night down at the local bar. Plus, Fulks turns in his best set of songs since his debut album in 1996... Moe Bandy would be proud of both these boys.
Dallas Wayne "Here I Am In Dallas" (HighTone, 2001)



This time around, Wayne gets the full-on HighTone studio treatment, with a big, rich-sounding, pedal steel-heavy mix that's reminiscent of the best MCA albums of the mid-'70s... The material's still great, too -- plenty of great hard-drinking hillbilly novelty songs, and even a cover of Hank, Jr.'s "Here I Am In Dallas"... A really solid sound, at times perhaps a little too dense for the lyrics to come through, but satisfying nonetheless... Recommended!
Dallas Wayne "I'm Your Biggest Fan" (Koch/Audium, 2005)

Dallas Wayne "I'll Take The Fifth" (Smith Entertainment, 2009)


Gillian Welch - see artist discography
Kitty Wells - see artist discography
Tabby West "Chat Chat Chatanooga" (BACM, 2009)


Super cool. West was a former big-band/pop vocals singer of the 1940s who made the switch to country music when her husband, a regional bandleader named Red Wortham, successfully pitched a hit song to Kitty Wells. He asked his wife, Phyllis Spain, to demo a few more tunes for him, and when these demos caught the ear of a Nashville producer, she changed her stage name and launched a new career. This disc collects all of West's material on several major labels -- Capitol, Coral and Decca -- recorded between 1952-58. At first she recorded solid, earthy honkytonk material (with a hefty dose of Kitty Wells-style heartsongs and intonation) including weepers like "Our Love Isn't Legal," "I Was The Bridesmaid," and "My Daddy Left My Mommy Again." Later she let a little more pop into her sound, pioneering the pop-country crossover style that Patsy Cline, Brenda Lee, Skeeter Davis and others would later perfect... These rare old, largely forgotten recordings by West will come as a revelation for fans of female country singers, particularly of old faves such as Jean Shepard. West was both a solid hard-country singer and a pioneer of pop-country crossover, as these great old recordings show. The BACM presentation -- low-budget graphics and simple, bootleggy presentation -- may throw a few folks off the trail, but if you're a fan of classic 'Fifties country, this is definitely a must-have collection. Highly recommended. (Available through the British Archive of Country Music website.)


<! CD D 260 > <! Johnny Western "Have Gun, Will Travel" (Columbia, 1962) (LP) B006P27BC2 Johnny Western "Gunfight At The OK Corral" (Bear Family, 1981) B0000282ZM Johnny Western "Arizona Morning" (JRC, 1982) B00C1TXZ9Q (?) Johnny Western "Heroes And Cowboys" (Bear Family, 1991) B0000282X6 - 3-CD set with his complete works from 1952-1981 Johnny Western "...Sings Twenty Great Classics And Legends" (Americana, 1984) >

---

Real Hick Music -- More Letter "W"


---