<! MP3 07/20/09, 11/07/10 > <! update 07/20/09 - Jonathan Edwards disco? > <! outside 00/00/00 > <! pix 00/00/00 > <! icons 11/07/10 >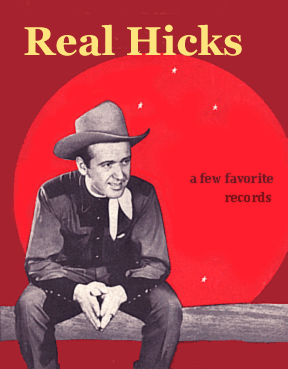 ---
Hi, there! This page is part of an opinionated guide to what I call "hard country" music -- the real stuff -- with a bunch of record reviews and recommendations by me, Joe Sixpack. Naturally, it's a work in progress, and will hopefully be expanded on quite a bit, as time allows.
This is the first page covering the letter "E"
---
A | B | C | D | E | F | G | H | I | J | K | L | M | N | O | P | Q | R | S | T | U | V | W | X, Y & Z | Comps | Hick Music Styles
---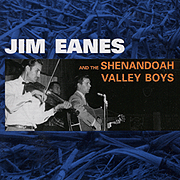 Jim Eanes "...And The Shenandoah Valley Boys" (Bear Family, 1999)


Here's a nice surprise -- a tasty reissue of rare, early '50s country material recorded by bluegrass picker Jim Eanes, who had just left the Flatt & Scruggs band to seek fame and fortune on his own. These are atypical recordings -- a few banjo-based instrumentals speckle the craggy honkytonk that dominates these old Decca sessions. Eanes was clearly emulating Hank Williams (and later, Hank Snow) in his vocals, with a hefty dose of Ernest Tubb-style musical arrangements in the mix. Among the pickers present here are Chet Atkins, Autry Inman, and a young Bobby Hicks on fiddle... nice company, indeed! An interesting cross between hard country and bluegrass, which helps fill in some of the blanks in the husky, blues-laced style that made Eanes's later bluegrass recordings sound so unique. There are plenty of great heart songs and weepers on here, as well as a novelty tune or two, and a trio of Cold War-era patriotic songs round off the album... Nice stuff, well worth picking up!
Steve Earle - see artist discography
Jimmy Edwards "Love Bug Crawl" (Bear Family, 2010)


Rare, obscuro-rockabilly from a little-known rocker who hailed from Michigan... His 1957 hit, "Love Bug Crawl," has a Jerry Lee Lewis-ish feel to it, but he dabbled in twang and soft-pop as well, often singing in a sort of in a Charlie Rich pop-blues ballad mode. It's not the most ripsnorting material, and he's not the greatest or most original singer, but it's a definite blast from the past, with a nice nostalgic feel. Worth checking out, though not mindblowing.
Jonathan Edwards - see artist discography
Stoney Edwards - see artist discography
Tibby Edwards "Play It Cool Man, Play It Cool (Gonna Shake This Shack Tonight)" (Bear Family, 2008)

Ramblin' Jack Elliott "The Lost Topic Tapes -- Cowes Harbour: 1957" (Hightone, 2004)



Ramblin' Jack Elliott "The Lost Topic Tapes -- Isle Of Wight: 1957" (Hightone, 2004)



Here are some of the purest relics of the bygone era of the American folk music scene you're ever likely to hear... The crusty, craggy troubadour known as Ramblin' Jack Elliott is the real deal, and has been for over five decades. Woody Guthrie's sidekick and devotee for much of the 1950s, Elliott moved to England in 1955, and brought the Brits a genuine American folk hero, a blues-besotted would-be cowboy who was tight with the Beats and knew a bazillion old folks tunes. Ramblin' Jack must've charmed his English hosts to no end, especially as Great Britain was in the midst of the skiffle craze, England's DIY equivalent of the rockabilly and garage rock movements in the USA. These two CDs present a recently unearthed cache of live recordings made at informal sessions near the Isle of Wight, with Elliott drawling out casual, relaxed versions of old traditional songs -- "Jack Of Diamonds," "Streets Of Laredo," "Rock Island Line," etc. -- along with acoustic blues from Leadbelly, Jimmie Rodgers and some Woody Guthrie tunes, too. These tracks were recorded for the fabled Topic Brit-folk label, but after an initial 10" EP that came out in '58, the rest of the tapes were set aside for future generations. Well, here we future generations are... and boy are we glad to hear these songs! Elliott's mix of vulnerablity and calculating, savvy showmanship is fascinating: he wasn't the greatest singer, but he knew how to compensate through sheer enthusiasm and force of personality. He's charming and imperfect, and his imperfections are charming. The similarities between his vocal style and those of Townes Van Zandt and Jimmie Dale Gilmore are remarkable... Unlike those hippie-era songsmiths, however, Ramblin' Jack Elliott didn't write his own material; living in the shadow of his mentor Woody Guthrie, he figured he'd be better off learning how to sing songs rather than write 'em. Guess he was right, as these vintage recordings demonstrate... (For more info on Ramblin' Jack, check out his ramblin' website, which has tons of info about his life and music...)


<! 144 x 144 >


Joe Ely - see artist discography



Lee Emerson "It's So Easy For You To Be Mean (Shake This Shack Tonight)" (Bear Family, 2011)





<! includes several duets with Marty Robbins > <! 224 x 200 >


Buddy Emmons - see artist discography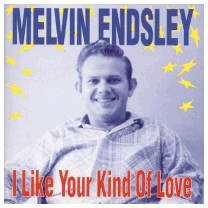 Melvin Endsley "I Like Your Kind Of Love" (Bear Family, 1992)


Endsley wrote the super-bouncy singalong classic "Singin' The Blues," a big 1950s hit for both Marty Robbins and Guy Mitchell. Sadly, his own version of his signature tune isn't included on this disc, though plenty of similar recordings are. Following the success of "Singin' The Blues," Endsley had an all-too-brief whirl on Nashville's wheel of fame, but after a wild couple of years, interest in his songs completely evaporated. These demo-y tracks on this album aren't the best country records ever, but they are charming, and some are quite good. Endsley wasn't really much of a performer, and as a composer was perhaps a bit formulaic, but it's always fun to hear songwriters cover their own material.
The Everly Brothers - see artist discography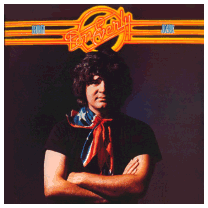 Don Everly "Brother Jukebox" (ABC/Hickory, 1977)



An endearing, if somewhat rickety, solo album by this much-beloved Everly brother. Going all-out country/countrypolitan on this one, Don hits a home run with the title track -- his definitive rendition of Paul Craft's "Brother Jukebox" has one of the greatest singalong choruses ever committed to wax, and remains one of my favorite lost-nugget country oldies... The rest of the album is much iffier, though, with Everly straining at the edges on more than a few of these songs, especially the more sensitive, emotive ballads. Still, it's worth it for the one song, and intriguing for devoted Everly fans and idle bystanders as well...
---

Real Hick Music -- The Letter "F"


---