<! MP3 07/12/09 > <! update 07/12/09 - add other Waco albums > <! outside 00/00/00 > <! pix 00/00/00 > <! icons 12/13/10 > <! Shannon Whitworth? already in Fillies >
---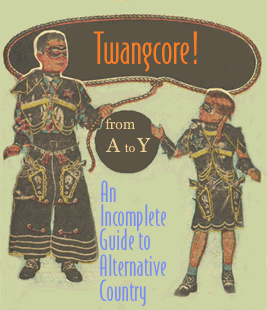 This page is part of an opinionated overview of "alt.country" music, with record reviews by me, Joe Sixpack... Naturally, it's a work in progress, and quite incomplete, so your comments and suggestions are welcome.
This is the first page covering the letter "W"
---
A | B | C | D | E | F | G | H | I | J | K | L | M | N | O | P | Q | R | S | T | U | V | W-1 / 2 / 3 | X, Y & Z | Comps | Other Country Styles
---

The Waco Brothers "...To The Last Dead Cowboy" (Bloodshot, 1994)



The Waco Brothers -- comprised of Mekons frontman Jon Langford and veterans of various Chicago industrial and rock bands -- almost singlehandedly brought cowpunk back to life in the mid-'90s. Their first album was a nice hot blast from the forges of twangcore, mixing feedback with leftie politics. The next couple of albums wore the formula thin, though, and seem a bit obsessed with the idea and seemingly rowdy image of "insurgent country," at the expense of the music itself. This is their first album, and the best one to check out.
The Waco Brothers "Cowboy In Flames" (Bloodshot, 1997)



The Waco Brothers "Do You Think About Me?" (Bloodshot, 1997)



The album opens with a raunchy blues-rock worthy of early-'70s Faces or Humble Pie, then the Wacos slide into some typically incoherent political posturing ("Revolution Blues"), more upbeat rock stuff, and even a nice country tune or two ("Arizona Rose") and a bunch of stuff that vaguely hearkens back to Johnny Cash. Mostly I think of these guys as a band that would be fun to go see in a small club, get and sing along to as you get sloshed on beer and go "Whoooooooooooooo-Hoooooooooo!!!!" then bump drunkenly into and spill beer on some crabby quiet guy in the back (me) and then yell "Whoooooooooooooo-Hoooooooooo!!!!" again, and run back up to the front of the stage. To be fair, I've never actually been to a Waco Brothers show, but partly that's because I never got all that excited about their records. I mean, they're okay and all, and I can totally understand -- "Whoooooooooooooo-Hoooooooooo!!!!" -- why people get into them, but it just doesn't do much for me. The presentation is so, um, contrived and so showy, and the rock elements so frequently piercing and shrill that I just don't find most of their music that much fun to listen to. Be great to get drunk to, though.
The Waco Brothers "WacoWorld" (Bloodshot, 1999)



The Waco Brothers "Electric Waco Chair" (Bloodshot, 2000)



Oh, I guess the more melodic rockin' stuff is okay... But mostly I find Jon Langford's lyrics to be so stilted and dense that if the band slacks on the driving rhythms for even a second, my attention instantly starts to wander. Intellectually, I can tell myself, oh, but look at all the layers to be peeled back -- maybe I won't get it the first time around, but then different things will come out and become apparent... Etc., etc. But I'm a busy man, why listen to music I find difficult and unappealing just because the band has so much integrity, or whatever you wanna call it? I'm just not into Langford's schtick... so sue me. At any rate, this is one of their more "rock" records, and if the punkish, post-ish thing still appeals to you, this disc might get you all excited. I thought it was kinda boring, though.

The Waco Brothers "New Deal" (Bloodshot, 2002)



This is probably the strongest Wacos album to date... The melodies are strong and well-defined, the lyrics don't seem as forced as they usually do, and the country and rock elements are well integrated, with the shrill side of their raspier side of their rock vibe held in check for once... It's actually a pretty fun record to listen to! Recommended.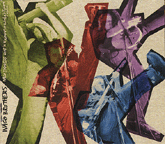 The Waco Brothers "Waco Express: Live & Kickin' At Schuba's Tavern" (Bloodshot, 2008)



The Waco Brothers -- the very heart and soul of punk-meets-country twangcore -- gallumph their way through a jovial, uninhibited live set, wearing their rowdiness and politics on their beer-soaked sleeves. Picking some of their favorite songs (and fan favorites as well!) off of their last seven albums, the Wacos choose levity over stridency -- the social conscience is there, but it's not super-scoldy this time around. This disc is a party, and from the whoops and cheers coming back from the fans, it seems a good time was had by all.
The Wagoneers "Good Fortune" (A&M, 1989)





<! 1) Sit A Little Closer 2) Everybody Calls My Baby Honey 3) Por Favor Senor 4) Take Me 5) Champagne and Chandeliers 6) Good Fortune 7) She Wouldn't Have It 8) Atlanta 9) Test of Time 10) I Can't Stay >

The Wagoneers "Stout And High" (A&M, 1990)

The Wags "Livin' The High Life" (Solana, 1997)


Not quite a twangcore record, this upbeat album is three parts blues, one part country, one part rock, with a dash of nice songwriting on the side. Recommended!
The Wags "Headin' Down To Henry's" (A Fish Family Album, 1999)


(Produced by The Wags & Christopher Kay)
Like their first album, this is heavy on the old style, acoustic-based hokum blues (them's dirty songs, in case ya didn't know...) Oh, don't worry -- it's nothing to hide from the kids, just a little innuendo about "rubbing that thing," and stuff like that. The production touch is lighter this time around, and the performances are getting a bit self-consciously clever, but it's still charming and fun. Recommended!


<! The Wailin' Jennys "The Wailin' Jennys" (EP) (xxxxxxxxxxxxx, 2003) >

The Wailin' Jennys "40 Days" (Red House, 2004)


The Wailin' Jennys "Firecracker" (Red House, 2006)


The Wailin' Jennys "Live At The Mauch Chunk Opera House" (Red House, 2009)


The Wailin' Jennys "Bright Morning Stars" (Red House, 2011)






<! Ruth Moody, Heather Masse also has solo album >


Loudon Wainwright III - see artist discography



Kelsey Waldon "Dirty Hands Dirty Feet" (2007)

Kelsey Waldon "The Gold Mine" (Kelsey Waldon, 2014)



(Produced by Michael Rinne)

Jerry Jeff Walker - see artist discography
Seth Walker "Leap Of Faith" (Hyena Records, 2009)



(Produced by Gary Nicholson)
A joyful, playful dip into uptempo, good-time blues and old-fashioned R&B, all with a distinctive roots-music twist. Walker reminds me of some of the better 1970s-era white blues-twang practitioners, folks such as George Gritzbach or Mose Allison... He "gets" the blues, and celebrates the style, while giving it a knowing nudge, making it imperfect, exuberant and fun, and not simply an exercise in a musical wax museum. This is a fun record, one that will bring back a nostalgic vibe for grey and grizzled roots music fans, and hope for the young'uns that they'll have some happy memories someday, too. Give 'er a spin!
Seth Walker "Time Can Change" (Self-Released, 2011)






<! Mose Allison-ish blues-roots-funk >

Chris Wall "Honky Tonk Heart" (Rykodisc, 1990)


(Produced by Pat Colgan)
The debut album from this indie cowpoke... On the opening tracks he sounds a lot like Merle Haggard, both in his tone and his topics, with odes to ramblers and rodeo riders, windswept hearts and loves lost on dusty backroads and in smoky barrooms. Wall has an obvious love of old-fashioned country songwriting -- he comes up with some great lines and novelty numbers such as "I Wish John Stetson Made A Heart," and "It Sure Is Smokey In Here" (where the singer says he isn't crying, he's just got a little smoke in his eyes...) Admittedly, Wall isn't always in top form on his vocals; this album definitely has the feel of an indie effort, with a few cracks and creaks showing here and there, but for some of us that's part of the charm. The disc closes with a real good ole boy anthem, an ode to all real, red-blooded gun owners, "Something To Shoot." You can see why Jerry Jeff Walker was one of this guy's biggest fans: this is a nice slice of wiseass Texas twang.
Chris Wall "No Sweat" (Rykodisc, 1991)

Chris Wall "Cowboy Nation" (BDC, 1997)

Chris Wall "Another Saturday Night In Texas" (Cold Spring, 1998)


A live album, with guest appearances from Bruce Robison, Dale Watson, Kelly Willis, and others...
Chris Wall "Tainted Angel" (Cold Spring, 1998)


With musical assist by the band, Reckless Kelly...
Chris Wall "Just Another Place" (Cold Spring, 2003)


Roger Wallace "Hillbilly Heights" (Texas Round-Up, 1999)



(Produced by Roger Wallace, Jim Stringer & John Harvey)
A strong set of self-penned honkytonk originals (with a few well-chosen covers) ringing with fiddle, pedal steel and thumping drums... Wallace starts out sounding like Alan Jackson, but gradually settles into a more Merle Haggard-y, western swing-tinged mode, which is fine by me. Most of the players on here are unfamiliar to me, although it's worth noting that Justin Trevino and Teri Joyce chip in with harmony vocals, and Elana Fremmerman (of the Hot Club Of Cowtown) plays fiddle on some tracks. Nice stuff - definitely worth checking out!
Roger Wallace "That Kind Of Lonely" (Texas Round-Up, 2001)


Roger Wallace "The Lowdown" (Texas Music Group, 2002)

Don Walser "Texas Souvenir" (1992)

Don Walser "Rolling Stone From Texas" (Texas Music Group, 1994)

Don Walser "The Archive Series, v.1" (Watermelon, 1995)

Don Walser "The Archive Series, v.2" (Watermelon, 1995)


Don Walser "Texas Top Hand" (Watermelon, 1996)


(Produced by Ray Benson)
Aw, jeez... I dunno. I mean, yeah, it's cool that he picks such great old songs to sing -- stuff like "Weary Blues From Waiting," "Divorce Me C.O.D.," etc. -- but I keep getting hung up on the one little detail that he has so much trouble with actually, well... singing them... Sorry to be such a killjoy. I tried to like it... honest, I did! Asleep At The Wheel's head honcho Ray Benson produced and plays on the album, along with a bunch of fine pickers, including old-timers like fiddle whiz Johnny Gimble and steel player Lucky Oceans...
Don Walser "Down At The Sky-Vu Drive In" (Watermelon, 1998)


Don Walser "Here's To Country Music" (Sire, 1999)


This, also, was one of the records that turned me around a little on the whole Walser phenomenon... Here Walser covers some of his favorite old classics, material by the likes of Floyd Tillman, Hank Thompson and Red Foley... so if nothing else, ya gotta give the guy credit for having good taste. The great thing is, he also doesn't muck it up; with stronger, smoother arrangements and a fair amount of restraint, he sounds pretty darn good on this disc. I'm not saying it's a truly great, undying work of art or anything, but it is kinda appealing. Worth checking out, especially if you're already a fan.
Don Walser "I'll Hold You In My Heart" (Valley, 2000)


Don Walser "Dare To Dream: The Best Of Don Walser" (Texas Music Group, 2002)


In terms of "Americana" indie-cred, listening to Don Walser has always seemed like something of an emperor's new clothes kinda deal to me. Folks from Texas (and folks who go down to Texas) revere Walser as a fatherly figure, a forerunner of the current country DIY crowd. He's a jovial old-timer who's been around for decades, humbly yodeling at countless festivals, fairs and tiny local venues... That's all very well and good, except that I when I listen to his records, I have this persistent little voice in my head that wants to yell aloud, "Good lord! Can't any of you people tell that this guy can hardly sing in tune?!?!?" I've always suspected that, beyond Walser's iconic local status, there was a trace of Mrs. Miller/Wesley Willis wink-wink, nudge-nudge going on within his youthful cult... but I could be wrong; it could just be sincere affection for a really nice guy who's stuck to his personal muse for all these years, without ever really getting a chance to make big bucks. This current collection highlights Walser at both his best and his worst... His version of "Danny Boy" is simply excruciating, likewise his rendition of "Rose Marie," cut with the avant-y Kronos Quartet. Other tracks are okay, though -- in general, the more country he sings, and the stronger his musical backup, the better. But when the guy tries to croon... look out! Probably the one real revelation on this album is an early, 1964 recording of a markedly youthful Walser yelping away with his old band, the Texas Plainsmen... Now, back then he could hold a tune. Final report: faithful fans will be happy as clams, the rest of us may wish to be wary.
Don Walser "Texas Legend" (Varese Sarabande, 2006)

Don Walser "Live On the Air! The Texas Plainsmen With Yodelin' Donnie Walser" (Walser Archive Recordings, 2007)






<! the same material as the Watermelon albums? > <! Don Walser "Texas Souvenir (1992) Don Walser "Rolling Stone From Texas (1994) Don Walser "The Archive Series: Volume 1 (1995) Don Walser "The Archive Series Volume 2 (1995) Don Walser "Texas Top Hand (1996) Don Walser "Down At The Sky-Vue Drive-In (1998) Don Walser "Here's To Country Music (1999) Don Walser "I'll Hold You In My Heart (2000) Don Walser "Dare To Dream: The Best of Don Walser (2001) Don Walser "Texas Legend (2006) >

Monte Warden "Monte Warden" (Watermelon, 1994)

Monte Warden "Here I Am" (Asylum, 1995)


Monte Warden "A Stranger To Me Now" (Asylum, 1999)



A super-slick roots-pop outing from a former member of the much-beloved Austin group, the Wagoneers, packed with lots of ringing, bright-toned guitars and a truckload of studio-produced harmony and vaguely Roy Orbison-y vocals. Honestly, this is just too smooth for me; it's in the same general range as the Mavericks or even the Smithereens, but somehow Warden lacks the oomph to make it all work. Oh, well. Then again, judging from reviews I've read elsewhere, plenty of other folks seem to love this album... so take what I say with a grain of salt.

Abigail Washburn "City Of Refuge" (Rounder, 2011)



(Produced by Tucker Martine)
It's kind of hard to get a handle on this one... Banjoist Abgail Washburn, formerly a member of the innovative old-timey band Uncle Earl, has made an abrupt departure from her twangy roots, with this densely-layered folk-fusion outing. The tone is more what I might characterize as Lilith Fair-ish introspective fare, rather than the "indie" pop that others have mentioned. Teh songs are sort of free-flowing and (to my ears) amorphous - as I say, I couldn't quite get a handle on it, and other than the traditional gospel numbers that close the album out, I would be hard-pressed to tell you what most of the songs were about. Although this didn't really grab me, I'm sure it will be like catnip for some folks - and Washburn is certainly to be applauded for trying something new and breaking out of her old patterns (even if those old patterns had resulted in several very fine records leading up to this one...) Certainly a change of pace... try it for yourself and see what you think.
Sneezy Waters & The Excellent Band "You've Got Sawdust On The Floor Of Your Heart" (Sneezy Waters, 1978)
(Produced by Sneezy Waters & Ted Gerow)
Canadian singer-songwriter Peter Hodgson took on the stage name of Sneezy Waters in the early 1970s, after playing in rock bands for several years and busking on the streets of Ottawa... He's best known for his role in the stage play "Hank Williams: The Show He Never Gave," where he portrayed Hank Sr. giving the fabled New Year's Eve show that never happened... Here, on his first solo album, Waters delivers a truly odd and unruly selection of hippie-era indie twang, with a strong folkie tendency, some honky-tonk parodies and a smidgen of soft, fusion-y jazz. His voice isn't particularly appealing -- whether because of his own limitation, or because he was parodying the genre, I'm not sure -- but some of the songs are curiously resonant, particularly on the album's second side. The title track, a hard-country novelty song, is kind of fun... Not sure I'd really recommend this one, but if you're digging deep into '70s alt-country, you might want to check it out.
Sneezy Waters "Sings Hank Williams" (Borealis, 1981/1999)



Hey, I've never heard of him, either, but this is kind of a fun amateur-hour countrifying... Sneezy doesn't have the world's most amazing voice, but he has a friendly tone, and seems to be enjoying himself on these relaxed, rollicking renditions of a dozen old Hank, Sr. tunes, with a fine band backing him up. Originally released in 1981. Enjoyable!
Geraint Watkins "Dial 'W' For Watkins" (Yep Roc, 2004)



Solo stuff from Nick Lowe's longtime bandmate... This album starts off on a bad foot, with Watkins indulging in a little bit of would-be trip-hoppism, but then it gets on more solid footing when he delves into more natural-sounding, bluesy, roots-rockish material... Very much along the lines of Long John Baldry, J.J. Cale, Mark Knopfler and the like... Nick Lowe plays on a few tunes, but it's mostly Watkins' show, as far as you can hear...


<! other albums country? >


Sara Watkins - see artist discography





Sean Watkins - see artist discography




Aaron Watson "Aaron Watson" (2000)


I'm still trying to track this one down... but his other albums (see below) rocked my world.
Aaron Watson "A Texas Cafe" (Big Label, 2001)

Aaron Watson "Shut Up And Dance" (2002)



Abilene, Texas hard-country honkytonker Aaron Watson is definitely one of those "where have they been hiding this guy?" kinda artists... Every song on this album leaps out at you, wrassles you to the ground and pins your ears back -- it's independent country music so good you'll have to holler uncle before you can get back up. Watson really hits the right tone -- he's not too serious, but it's also not a joke. This is real, good, old-fashioned novelty-song country, with an impressive set of originals written by Watson, and performed with liveliness and enthusiasm by musicians who were obviously paying attention and "into" what they were doing. Recommended!
Aaron Watson "The Honky Tonk Kid" (Sonnet, 2004)



One of the best of the post-millennial crop of Texas indiebilly, "red dirt" artists, Aaron Watson has got it all going in the right direction: strong songwriting, a kickass band, a great sound and all the right friends. Watson wrote or co-wrote all of the songs on this fine, fast-paced album, and with pals like Asleep At The Wheel, Willie Nelson and Dale Watson to help out, you know he's not messing around. The opening tracks are staunchly twanged-out hard country honkytonkers, with Watson wearing his rootsiness on his sleeve... He can be forgiven for trying his hand at more commercial-sounding fare on the album's third track, "Wild And Reckless," particularly since he does the Nashville-ish stuff well enough that I could see him breaking through (if the stars were properly aligned, etc...) After that tune, however, it's back to the real deal, with twangy tunes and punchy performances that echo old-timers like Alvin Crow, Red Steagall and -- at times -- good ol' Moe Bandy. It's an impresive set, one of the most enjoyable hard-country albums I've heard in a while!
Aaron Watson "Live At The Texas Music Hall Of Fame" (Sonnet, 2005)


As a recent convert to Aaron Watson's work, I was kind of disappointed by this loud live set, where his strengths as a superior honktonk singer are pretty much buried under an avalanche of piercing, overly aggressive guitars and tough-guy poses. I mean, I'm sure there are plenty of folks who'll dig the whoo-hoo rowdiness of this set, but it just seemed kind of shrill and bombastic to me, and nowhere near as great as his last couple of studio albums. Still, Watson's got talent to burn, and if he makes it into the bigtime and moves to Nashville (which certainly could happen), then this'll be his "Live At Billy Bob's" disc, a chunky, roughneck record that'll prove that he was a real live badass back in the day. It's kind of like getting hit in the head with a hammer... but that's probably the idea anyway. So if you like hardcore barband country, ya might want to check this album out.
Aaron Watson "San Angelo" (Sonnet, 2006)


Aaron Watson "Angels & Outlaws" (Big Label/Thirty Tigers, 2008)



(Produced by Ray Benson, Sam Seifert & Aaron Watson)
Watson, a powerful voice for Texas twang, takes an interesting turn on this album... He's still pretty twangy, but he also sounds quite a bit like Nashville neotrad star Brad Paisley -- faster tempo, more overtly novelty material, and a more jittery electric guitar style, with lots of rock-tinged leads that sort of crowd out the sweeter sounds of the fiddle and steel. The more forceful approach works fine: if you like Paisley's work, you should dig this as well. Fans who were into Watson's brand of traditionalism may miss the richer honky-tonk vibe, but if it works to bend Nashville's ear and get Watson in the door, it oughta be worth it. I'm not sure how much this album reflects his original vision, but it's a solid set nonetheless. Definitely worth a spin.
Dale Watson - see artist discography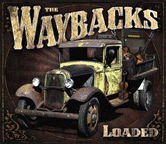 The Waybacks "Loaded" (Compass, 2008)



(Produced by Byron House)
Eclectic Americana, with a decidedly accessible, melodic touch. This San Francisco-based band cheerfully gallumpfs along from folky twang and lighthearted honkytonk to acoustic retro-swing and bouncy, Waterboys-ish Celtic singalongs. The reedy vocals of James Nash and Warren Hood might not be to everyone's liking, but they project both lightheartedness and commitment to the material, and certainly makes them a comfortable fit for the Dreadful Grate/jamband scene that has embraced them... There are a couple of tunes here that don't wear well (the electric hippie blues of "Lowdown," for example...) but on the whole this is an admirably diverse, consistently engaging set. You may find yourself pausing, as I did, during various songs both to admire the performance and to think, wow -- how did we get from there to here...?! Definitely worth a spin; I imagine they have a pretty strong following at their live shows.
Dallas Wayne "Big Thinkin' " (HighTone, 2000)



A nice big jolt of old-fashioned rednecky honkytonk, packed with songs about the virtues of heartbreak and heavy drinking, and a pro-country anthem or two. All the songs are written or co-written by alt-country firebrand Robbie Fulks, who also plays on and produced this album. Missourian Dallas Wayne has the perfect voice for belting out Fulks' neotrad anthems, a sort of a George Jones-y growl that just won't quit. He's also got a convincing air of danger about him, like this isn't a guy you'd like to piss off some night down at the local bar. Plus, Fulks turns in his best set of songs since his debut album in 1996... Moe Bandy would be proud of both these boys.
Dallas Wayne "The Invisible Man" (Texicali, 2001)

Dallas Wayne "Here I Am In Dallas" (HighTone, 2001)



This time around, Wayne gets the full-on HighTone studio treatment, with a big, rich-sounding, pedal steel-heavy mix that's reminiscent of the best MCA albums of the mid-'70s... The material's still great, too -- plenty of great hard-drinking hillbilly novelty songs, and even a cover of Hank, Jr.'s "Here I Am In Dallas"... A really solid sound, at times perhaps a little too dense for the lyrics to come through, but satisfying nonetheless... Recommended!
Dallas Wayne "I'm Your Biggest Fan" (Koch, 2004)


Honkytonk songwriter Dallas Wayne definitely falls into the too-country-for-country category; he may even be too country for alt-country. Wayne's previous albums were full-on blasts of novelty-oriented barroom novelty songs, the kinda stuff that makes you want to toss an empty at a chickenwire cage in order to show your approval... I loved 'em, but they sank like stones, even when I played 'em on my Alt-Country channels. Here, Wayne hasn't exactly mellowed, but he has branched out, with more musical variety and some novelty themes that aren't quite as fixated on heavy drinking and head-in-hands heartbreak. It's less cohesive, though possibly more accessible, placing him squarely alongside Junior Brown as a gruff, lovable honkytonk nut... The title track, an offbeat tune about a nerdy, socially-challenged cele-britney cyberstalker, doesn't fit that well with the other songs, but it's a minor blip in an otherwise tough, twang-heavy treasure trove. I wasn't as wowed by this disc as by his earlier albums, but it's still a welcome addition to the indie-country canon. Worth checking out!
Dallas Wayne "I'll Take The Fifth" (Smith Entertainment, 2009)



(Produced by Tommy Detamore & Dallas Wayne)
Nice album -- the more listen to it, the more I enjoy. When Dallas Wayne first hit the scene a decade or so ago, he was a torchbearer for the old hard country sound, and while he still has his honkytonk/indie roots, this disc has a few cool stylistic surprises. It's not that he's gone all Tim McGraw on us all of a sudden, but rather Wayne, like fellow firebrand Dale Watson, has delved into '70s-style countrypolitan, in the best sense of the word. I'm not talking about the super-orchestral Billy Sherrill stuff, but rather the more subtle kind that came after Nashville worked the over-the-top parts out of their system. It's cool musically, and gives Wayne a wider palette to work with than just plain old rompy-stompy honky-tonk and country shuffles. I guess his gig as a country DJ for XM satellite radio has given him a lot of ideas to work with. And it's given us fans a lot to listen to, time and time again. There are some great drinking songs, like the title track and weepers like "Crawlin' Is Easy (When You Ain't Got A Leg To Stand On)," which is one of those slick songs I was talking about. A great record with lots of stylistic variety, along with great vocals and a lot of good original compositions. Recommended!


<! "I'll Take The Fifth" "Crawlin' Is Easy" >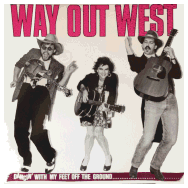 Way Out West "Dancin' With My Feet Off The Ground" (Wholly Cow Music, 1986) (LP)


(Produced by Way Out West)
Newgrass instrumentalist Joe Craven anchored this Sacramento-based trio, accompanied by vocalist Tracy Walton and guitarist Bill Edwards along with guest performer Todd Phillips on bass, a lively, enthusiastic crew delivering a string-swing revival album with sprightly covers of hillbilly and pop oldies such as "Barnyard Boogie," "Fever," "I'm Satisfied With You" and "In The Pines." Songs are often given creative arrangements that remind me a bit of the goofball swing of Bay Area avant-a capella group The Bobs (who were big at the time.) They also cover "Minor Swing," one of the old Django Reinhardt/Stephane Grappelli swing instrumentals that had become a newgrass standard, via the David Grisman band. This album didn't quite click with me -- a little too perky and quirky -- but it's certainly worth checking out, particularly if you're a Joe Craven fan, or appreciate the retro-swing recordings of folks such as David Grisman or Bucky Pizzarelli.
---
Alt.Country Albums - More Letter "W"
---