<! MP3 03/30/09, 12/12/10 > <! update 03/30/09 > <! outside 00/00/00 > <! pix 00/00/00 > <! icons 12/12/10 > <! UPDATES: 00/00/00 >
---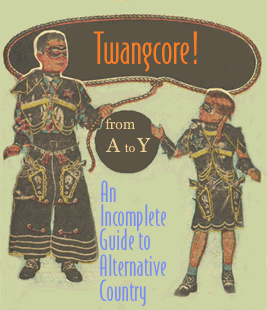 This page is part of an opinionated overview of "alt.country" music, with record reviews by me, Joe Sixpack... Naturally, it's a work in progress, and quite incomplete, so your comments and suggestions are welcome.
This page covers the letter "I"
---
A | B | C | D | E | F | G | H | I | J | K | L | M | N | O | P | Q | R | S | T | U | V | W | X, Y & Z | Comps | Other Country Styles
---
The Ignitors "Ghost Train" (Hayden's Ferry, 1997)



The Ignitors "Speedway Sounds" (Hayden's Ferry, 2001)



Mellow country rock, with more than a slight nod towards Running On Empty -era Jackson Browne... I was initially resistant to this album, but it grew on me. There are plenty of catchy tunes, full of chiming, melodic guitars and laid-back vocals... The delivery may be a little too languid, but this is certainly worth checking out if you want something listenable and unchallenging. One wonders, though, if there will be any WTC-related backlash to the song, "Cropduster," one of the album's highlights, along with the David Lindley-ish "Rae-Ann."
Jack Ingram - see artist discography
Dave Insley "Call Me Lonesome" (Self-Released, 2005)


Dave Insley "Here With You Tonight" (Self-Released, 2006)


Dave Insley "West Texas Wine" (Self-Released, 2008)


Mark Insley "Good Country Junk" (Country Town, 1997)



Mark Insley "Tucson" (Rustic, 2001)



(Produced by Paul du Gre & Mark Insley)
Every once in a while I have the pleasure of hearing a new album that has -- gasp!! -- really good songwriting on it, and I get all warm and tingly. This disc has its share of well-crafted tunes, kicking off with some fun, uptempo, guitar-heavy numbers. The clincher, though, is "Did I Wake You," a slow and unsettling ballad wherein an estranged and somewhat inebriated lost lover calls his ex late at night to ask how things are in the new town and, hey, did I hear someone there with you? The song nails the forlorn moodiness of the material squarely on the head, and cements Insley in my mind as a fellow to keep tabs on. Plus, anyone who covers the Gary Stewart classic, "She's Actin' Single, I'm Seein' Double" is alright by me. Recommended!

Mark Insley "Supermodel" (Rustic, 2003)



On the followup to 2001's Tucson, Insley still shows a fine way with a catchy melody, wed to a distinctive, and slightly impenetrable songwriting style. This album is probably more consistently engaging and has plenty of material that may draw you back for repeated listens, in order to get to the heart of his lyrics. Nice stuff -- worth checking out!

James Intveld "James Intveld" (Bear Family/Innerworks, 1995/1997)


This LA-based singer-songwriter has both a way with words and really nice voice, equal parts Roy Orbison and Marty Robbins. This album ranges from grand, Orbison-styled ballads to perky neo-rockabilly and pop-tinged twang, each performed with an admirably easygoing sensibility. All but one of the songs on here are Inveldt originals -- the lone cover tune is of Don Gibson's "Blue Blue Day," which he takes at a slow lope; the choice of this song is instructive, underlining Intveldt's fascination with the junction where '50s pop and countrybilly met. As a songwriter, Intveld is highly regarded among his alt.country peers, as seen in covers of his material, such as Rosie Flores' version of "Cryin' Over You," and Jill Olson's "Sam" (here recorded as "Samantha"). A nice, humble little record, worth picking up if you can track it down.
James Intveld "Somewhere Down The Road" (Molenaart, 2000)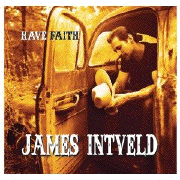 James Intveld "Have Faith" (Molenaart, 2008)



(Produced by James Intveld, Eddie Perez, Michael Turner & Bruce Witkin)
A typically satisfying roots-twang offering from one of LA's finest alt-country troubadours... Intveld opens the album with a cover of the Wynn Stewart oldie, "Pretty World," which is a sure sign for me that I'm really gonna like this record. And the dude does not disappoint: just the right blend of twang and finesse follows on track after track. Intveld taps into country's traditions not just in his songwriting, but also in the performances themselves -- in addition to a slew of younger Southern California players (Rick Shea, et. al.) he also enlists veteran studio cats like pedal steel whiz Lloyd Green, lead guitar superpicker Jerry Donahue and the venerable Jordanaires, who sing some sweet "whooooooo... whooooos" on a song or two. There are a lot of great songs on here, but some stand out in a hair-on-the-back-of-your-neck way, particularly "A Woman's Touch," (an Intveld original) and his loping cover of Bobby Bare's "Motel Time." This record is everything that the Americana genre should be: rootsy, soulful and concise. Highly recommended!

Mike Ireland & Holler "Learning How To Live" (SubPop, 1998)



A pretty cool attempt to reconcile post-grunge mopecore with good old-fashioned hick music... It's remarkable that anyone in the SubPop orbit could be this good a country artist, but Ireland has a classic '70s country-rock voice, a nice command of the genre, and a solid sense of his songwriting. The music includes tasteful (and very effective!) string arrangements, in general there's less twand and more lilt here, but the countrypolitan leanings are used sparingly and with an obvious depth of knowledge. Mixing classic novelty themes like "(I Love You) Worst Of All" and more serious ballads like "Christmas Past" and the title track, Ireland shows a remarkable ability to capture the right feeling for the music, and to write material which is almost entire bereft of stereotype or cliche... A surprisingly strong, quiet album; capable yet perfectly understated. A little gem, actually. Check it out.

Mike Ireland & Holler "Try Again" (Ashmont, 2002)



While his first album was compelling, this one's a dazzler. Ireland has tightened up his hillbilly sound, retrenching to the golden days of early '70s country radio, where twangsters like Merle Haggard still mingled the countrypolitan crowd. Cover tunes like a version of the Charlie Rich classic, "Life Has It's Little Ups And Downs," tip you off that Ireland has been doing his homework. But it's Ireland's originals that are most impressive -- he overwrites his lyrics to just the right degree -- almost too high-concept, but with strong hooks and a cohesive songcrafting style firmly in place. Tunes like "Love's The Heardest Thing You'll Ever Do," "Sweet Sweetheart" and "Close Enough To Break Each Other's Hearts" show a dedication to the form that is all too rare today -- and a real joy to hear. I can easily imagine some of these songs being played on the air in 1973; hopefully they'll find some bandwidth in the new millennium as well. Trust me: you owe it to yourself to pick this album up. It's really, really good. (Check out Ireland's website for more info...)
Johnny Irion "Unity Lodge" (Route 8 Records, 2002)


Johnny Irion & Sarah Lee Guthrie "Entirely Live" (Route 8 Records, 2004)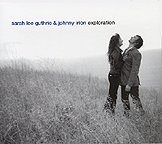 Johnny Irion & Sarah Lee Guthrie "Exploration" (New West, 2005)



This earnest folkie duo cranks up the volume on a surprisingly sizzling, electrified album, with some for-real, heavy, funky rock grooves capturing center stage on most tracks. This disc is an amazing leap from their previous work, which I had classed in the I'm-rootin'-for-ya, even-though-this-is-kinda-choppy department... The lulls and gaps they showed before are almost entirely absent here, and most of these songs will really pull you in. They do go overboard on the loud lead guitar riffs and banging drums, but for the most part, this is a very solid record. If you like Buddy & Julie Miller, Gillian Welch, or the revamped Flatlanders, you might want to check this out! (And, yes, she is Arlo's daughter... If I was her daddy, I'd be pretty proud...)
Johnny Irion "Ex Tempore" (Route 8 Records, 2007)



(Produced by Ryan Pickett)
Although Sarah Lee Guthrie sings on several tunes, this is an Irion solo set, and a mighty fine one at that... Expansive, cosmic-cowboy folk-rock with strong echoes of Mark Olson, Neil Young, Emitt Rhodes and other hippiebilly acoustinauts... The Beatles-y orchestral touches and swooping, "Bennie And The Jets" flourishes might not be to every twangfan's taste, but I think that taken from an indie-rock angle, this disc has a lot to offer. Definitely worth a spin!
Johnny Irion & Sarah Lee Guthrie "Folksong" (Route 8 Records, 2009)


Johnny Irion & Sarah Lee Guthrie "Bright Examples" (Rocket Science, 2011)


Catherine Irwin "Cut Yourself A Switch" (Thrill Jockey, 2002)


A stripped-down solo effort by one of Freakwater's leading lights. As with that pioneering twangcore band's more clattersome albums, this is rough-edged and uneasy musicmaking; Irwin's mournful, mid-tempo approach doesn't vary much, and it doesn't invite the listener to take this is as simple entertainment... Irwin conjures the bleakness of old Jimmie Rodgers tunes, as well as the sincerity and humanity of the Carter Family (particularly on her fine version of their "Will You Miss Me When I'm Gone..." Despite the lack of singalong accessibility, this disc stands out as intelligent and well-informed countrifying, a dreary downer of an album, to be sure, but still more interesting than most. If you like Freakwater, then you oughtta check this out as well.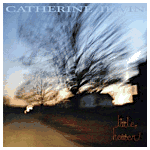 Catherine Irwin "Little Heater" (Thrill Jockey, 2012)



Another weird, unruly, mesmerizing album from Catherine Irwin, co-founder of the legendary Ameri-twang-cana band, Freakwater. Like their old stuff, this isn't for everyone. Irwin's voice is as unconventional as her lyrics, with debts to Appalachian heroines such as Hazel Dickens and Jean Ritchie, with an urban hipster twist. Generally speaking, I have no idea what any of her songs are about, but they are curious and captivating nonetheless. Longtime fans will want to check this one out, for sure.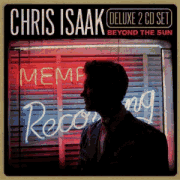 Chris Isaak "Beyond The Sun" (Vanguard, 2011)



Renewing his allegiance to the foundations of rock'n'roll, retrobilly elder Chris Isaak has recorded a lovely 2-CD tribute to the classic Sun Studios sound, recording two dozen covers of old hits by Johnny Cash, Jerry Lee Lewis, Roy Orbison, Carl Perkins and -- of course -- a bunch of old Elvis Presley songs. It's great stuff: sweet, sleek, heartfelt and true, and certainly one of the rootsiest Chris Isaak records in years. He adds a new tune or two, such as the rollicking, rambunctious "Live It Up," a twang-filled, upbeat rocker that would make Sam Phillips proud. This is an album that will give Isaak and Elvis fans happy for years. Recommended!
Jason Isbell "Sirens Of The Ditch" (New West, 2007)



A solo album by one of the Drive By Trucker dudes...
Jason Isbell "Live At Twist & Shout: 11/16/07" (New West, 2008)


Jason Isbell "...And The 400 Unit" (Lightning Rod, 2009)


Jason Isbell "Here We Rest" (Lightning Rod, 2011)


Jason Isbell "Live From Alabama" (Lightning Rod, 2012)


Jason Isbell "Southeastern" (Southeastern Records, 2013)



Jason Isbell, formerly of the Drive-By Truckers, went solo in 2007 and also apparently at some point went into rehab. This is a deeply affecting and beautifully constructed album, with a much lighter, more melodic, poppy touch than one might have anticipated from his Trucker days. One of the more thoughtful and penetrating Americana albums of recent yeas. Definitely worth a spin.


<! Jason Isbell "Sirens of the Ditch" (2007) Jason Isbell "Live At Twist & Shout: 11/16/07" (New West, 2008) B0013AX4V8 B00C0QEZPS Jason Isbell "...And The 400 Unit" (Lightning Rod, 2009) B001OSRIVQ B003T56E6M Jason Isbell "Here We Rest" (Lightning Rod, 2011) B004PF0GBY B004RX20DQ Jason Isbell "Live From Alabama" (Lightning Rod, 2012) B009DVKU2K B009Y8JWV2 Jason Isbell "Southeastern" (2013) >

Ab Ivens & The X Miss Americas "So..." (Southern Tracks, 2003)


Known in the art world as "The Flagman," Ab Ivens is a Georgia-based alty-tonker with a (pardon the expression...) colorful past... The colors are red, white & blue, and they're placed on a bunch of kooky art sculptures, many modelled after the American flag. He also has a nice way with a country tune, and while his singing may not be entirely enthralling, his songwriting is consistently intelligent and engaging. A few really good songs on here, including "Drunk & Crazy" and "Too Early To Leave," as well as a nice cover of the old Leroy Van Dyke hit, "Walk On By." Not earthshaking, but nice. (For more about his visual art stuff, Here's a brief profile of Ivens's work and for even more info, here's the band's website: www.xmissamericas.com.)
---
Alt.Country Albums - Letter "J"
---