<! MP3 12/20/10 > <! update 00/00/00 > <! outside 00/00/00 > <! pix 00/00/00 > <! icons 12/20/10 > <! Bill Textor & Linda Faye - neat pop-country gospel from the '70s >
---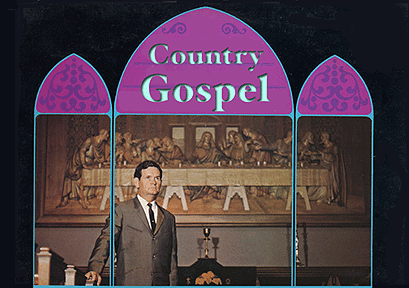 The gospel spirit fills the history of country music... For many country and bluegrass fans, the constant Jesus-isms can be a real turn-off, yet, like many kinds of religious music, it can bring out amazing, powerful performances and an emotional conviction that is rarely matched in secular pop culture. I'm hardly a preacher man, but there is some of this stuff I love, and having had the opportunity to hear a lot of country gospel over the years, I decided to take the chance to share some of my thoughts and impressions of the genre with y'all... Ready? Here we go!
---
COUNTRY GOSPEL: A | B | C | D | E | F | G | H | I | J | K | L | M | N | O | P | Q | R | S | T | U, V &W | X, Y & Z | Comps
---
Gospel MP3s | Holiday Music | Other Country Styles
---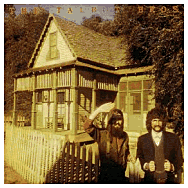 The Talbot Brothers "The Talbot Brothers" (Warner Brothers, 1974)



(Produced by Bill Halverson)
Beautifully produced, classic-sounding '70s country-rock, with an explicit religious overtone. The Talbot Brothers -- John And Terry -- were the driving force behind the '60s band Mason Proffit, where they had explored some spiritual themes, but here they reveal themselves as what was once known as "Jesus freaks," which is to say, longhaired hippies of an evangelical bent. The siblings pioneered what became known as "Christian rock," with an impressive lineup of top talent behind them: in addition to a bunch of rock-scene studio cats such as David Lindley, Leland Sklar and Russ Kunkel, twangsters like Josh Graves, Randy Scruggs and Sneaky Pete Kleinow add to the country vibe. Most of the songs are Talbot originals, although Little Feat's Lowell George contributes the album's opening track, "Easy To Slip," and outlaw country songwriter Lee Clayton contributes the slinky, swampy "Carnival Balloon." It's a very nice, very '70s record, one that fans of Brewer & Shipley would appreciate -- although you gotta be willing to hang with the Christian messaging, because it is inescapably present. One track, the gear-jamming "Moline Truckin'," has a raunchier, more secular feel -- a fun song that apparently that track got left off the later reissue LP, which was retitled Reborn. Go figure.
Marsha Thornton "Farther Along -- Acapella Hymns Of Farewell" (Metronome, 2003)

Randy Travis -- see artist discography

Justin Trevino "Before You Say Amen" (Heart Of Texas, 2006)



An all-gospel offering from this modern, indie-oriented Texas honkytonk crooner... Fine stuff, and very traditionally oriented! If you like Johnny Bush's old stuff, you'll probably dig this, too.
Laverne Tripp "Jesus Loves Cowboys" (Song Revival, 1980) (LP)

Ernest Tubb "Old Rugged Cross" (Decca, 1952)


Ernest Tubb "Family Bible" (Decca, 1963) (LP)


A nice, low-key gospel set... Old standards such as "Precious Memories," "Great Speckled Bird" and "What A Friend We Have In Jesus" comingle with Hank Williams' "I Saw The Light" and other more modern material... All of it is filtered through ET's standard-issue loping beat... and it all sounds uniformly rugged and sincere. Not bad!
Ernest Tubb "Family Bible" (MCA Special Products, 2003)


A budget-line CD reissue that omits two tracks from the original LP...
Ernest Tubb "Stand By Me" (Vocalion, 1966) (LP)


Ernest Tubb "Saturday Satan, Sunday Saint" (Decca, 1969) (LP)


Conway Twitty "Clinging To A Saving Hand/Steal Away" (MCA, 1973)



Amazingly enough, this was Twitty's one and only gospel record, and it has kind of a funny history. It came out in May of '73 and almost immediately was repackaged as a 10-song LP the same year, but with one song -- "Steal Away" -- omitted. My guess is that the switch from an 11-song to a 10-song playlist enabled the folks at MCA to reclassify it as a budget-line record, and sell it in more downscale venues -- truck-stops, drug stores, that kind of thing. Anyway, it's a great record if you like Christian country music, and a rare chance to hear that '70s swinger, Conway Twitty, singing religious material. The full-length, eleven-song, album was reissued on CD as The Gospel Spirit (which is what I've linked to here...) The shorter, 10-song version also came out on CD, and is included below.


<! Clinging To A Saving Hand; Suppertime; The Third Man; The Big Man Above; In Loving Memories; Me And My Neighbor; Steal Away; Lead Us Back To Love; Who Will Pray For Me; Jesus Is A Soul Man; If We Want Love To Last - 05-11-73 (MX: MCA 328/9, reissued on MCAD-20716 Who Will Pray For Me with 1 song omitted) Steal Away >

Conway Twitty "Who Will Pray For Me?" (MCA, 1973)



Material from the 1974 Clinging To A Saving Hand album (above).
Conway Twitty "The Gospel Spirit" (MCA/Geffen, 1994)



A reissue of Twitty's 1973 album, Clinging To A Saving Hand. Amazingly enough, this was Twitty's one and only gospel record, and it's pretty groovy if you like Christian country music. It's also available in a shorter version (ten songs instead of eleven) on a CD called Who Will Pray For Me. One additional song, "Steal Away," is included only on this version.
T. Texas Tyler "The Great Texan" (King, 1960)


Country gospel with a rollicking beat, a nice hillbilly twist on the genre -- none of the syrupy, watered-down, well-behaved poppiness that plagued so many other country Christian records. Tyler tears the house down with rambunctious revival-style rave-ups like "You've Got To Live Your Religion" and "Didn't They Crucify My Lord." Even the slower numbers have plenty of backbeat and slinky steel guitars; this is a for-real country record, fun to listen to, even aside from the religious content. If ya ask me, this is really the way to get folks fired up about their religion -- make it fun! Good record... recommended!
---

More Country Gospel -- Letter "U," "V" & "W"

---



Hick Music Index



---

Creation date = 11/21/03