<! MP3 12/19/10 - no entries > <! update 00/00/00 > <! outside 00/00/00 > <! pix 00/00/00 > <! icons 12/19/10 >
---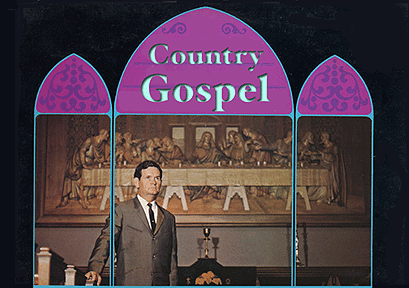 The gospel spirit fills the history of country music... For many country and bluegrass fans, the constant Jesus-isms can be a real turn-off, yet, like many kinds of religious music, it can bring out amazing, powerful performances and an emotional conviction that is rarely matched in secular pop culture. I'm hardly a preacher man, but there is some of this stuff I love, and having had the opportunity to hear a lot of country gospel over the years, I decided to take the chance to share some of my thoughts and impressions of the genre with y'all... Ready? Here we go!
---
COUNTRY GOSPEL: A | B | C | D | E | F | G | H | I | J | K | L | M | N | O | P | Q | R | S | T | U, V &W | X, Y & Z | Comps
---
Gospel MP3s | Holiday Music | Other Country Styles
---
Quicksilver -- see Doyle Lawson
---

More Country Gospel -- Letter "R"


---



Other Country Artists
Hick Music Index



---

cd = 11/21/03