<! MP3 12/19/10 > <! update 00/00/00 > <! outside 00/00/00 > <! pix 00/00/00 > <! icons 12/19/10 > <! LARRY RICHARDSON "Ship Of Zion" (Life Line, xxxx) (LP) - Bluegrass JOHN REINTS Down Home Gospel LP Rite 38378 Private Christian Country/Folk The Rose Sisters "Songs From The Lord Done Country Style" (Horizon Records, 197--?) (LP) - #VH-HOR-1008 - recorded at Varsity Studios, Nashville - Charlotte and Fay Rose were born in Murray, Kentucky, but grew up in Detroit - all songs are originals, with all but one being written by Charlotte Rose - guitar and autoharp >
---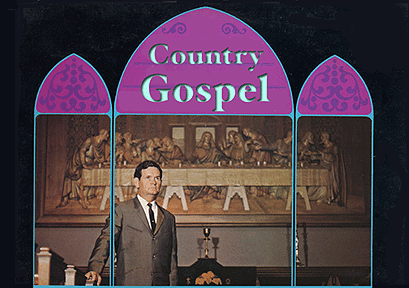 The gospel spirit fills the history of country music... For many country and bluegrass fans, the constant Jesus-isms can be a real turn-off, yet, like many kinds of religious music, it can bring out amazing, powerful performances and an emotional conviction that is rarely matched in secular pop culture. I'm hardly a preacher man, but there is some of this stuff I love, and having had the opportunity to hear a lot of country gospel over the years, I decided to take the chance to share some of my thoughts and impressions of the genre with y'all... Ready? Here we go!
---
COUNTRY GOSPEL: A | B | C | D | E | F | G | H | I | J | K | L | M | N | O | P | Q | R | S | T | U, V &W | X, Y & Z | Comps
---
Gospel MP3s | Holiday Music | Other Country Styles
---

Wayne Raney "16 Radio Gospel Favorites" (Starday, 1960)


Classic material, including the zippy novelty song, "We Need A Lot More Of Jesus (And A Lot Less Rock 'N Roll)" as well as a slew of religious standards, sung in Raney's trademark high-octane hillbilly style.

Rarely Herd "What About Him" (Pinecastle, 1997)



This bluegrass gospel album is a little too folkie and polite for me... It's heartfelt as can be, but there's not enough of a high lonesome feel here for me to be drawn in. Still, for folks looking for new material, stuff that breaks out of the traditional country gospel canon, this may offer some inspiring original material.
Marty Raybon "What I Came Here To Do" (CBUJ, 2008)


An all-gospel set featuring the former lead singer of the vocal group Shenandoah...

Marty Raybon "...And Full Circle" (Synchord, 2009)



(Produced by Marty Raybon)
Shenandoah's old lead singer is one of many Nashville ex-chart-toppers who have gone indie in the 21st Century... Here he's still mixing bluegrass with acoustified country ballads and heartfelt gospel -- and it sounds pretty good! A strong song selection with solid picking behind him. Raybon's voice ain't what it used to be, but it sounds fine on the uptempo numbers, and his old-man grit'n'growl sounds pretty authentic. Fans'll be happy, and skeptics might be surprised.


<! listed as "This That & the Other" on Amazon (???) >

Collin Raye "The Power In You" (StarPointe, 2008) (CD & DVD)



A live contemporary gospel recording made with the Salt Lake City Symphony...
Susan Raye "Hymns" (Capitol, 1973) (LP)

Del Reeves "The Little Church In The Dell" (United Artists, 1967) (LP)

Del Reeves "Gospel" (King, 1996)

Del Reeves "I'm Gonna Sing My Songs For Jesus" (King/Gusto, 2007)

Jim Reeves "God Be With You" (RCA Victor, 1959) (LP)

Jim Reeves "We Thank Thee" (RCA Victor, 1962)

Jim Reeves "Best Of Sacred Songs" (RCA Victor, 1974) (LP)


This posthumously released LP draws on material from the albums God Be With You and We Thank Thee.
Jim Reeves "All-Time Gospel Favorites: The Encore Collection" (BMG Special Products, 1997)


Interestingly enough, this CD release also selects songs from the albums God Be With You and We Thank Thee, but it's largely different material than the earlier LP listed above.
Lawrence Reynolds - see artist profile
Kimmie Rhodes "Rich From The Journey" (Jackalope, 2000)



An all-gospel/spiritual album... Although the wide-eyed, dewily optimistic, religious slant may make some folks uncomfortable, it has to be said this record has some of Rhodes' finest singing, with a light, Emmylou Harris-like lilt on many of the tunes... Indeed, twangfans who've enjoyed some of Emmylou's later work, albums such as Wrecking Ball, et. al., might really like this as well. Many of the songs have a similar glossiness and expansive feel; personally I'm not into that aspect of this album, but there are a couple of simpler songs that I did like, notably "Big Ol' Train" and "God's Acre," which features guest appearances by Gillian Welch and David Rawlings. The songs are all Rhodes originals, notable for their non-Jesus-specific, nondenominational approach -- it's a celebration of life, and of life's unseen beauties. Might not be for everybody, but if you're on its wavelength, this is a very rewarding record.




The Rhythm Masters "Daddy Sang Bass" (AR Co. Records, 1970-?) (LP)
(Producer not listed)
Formed in 1967, this Cincinnati-based gospel group went through a few changes in lineup over the years, but on this (early '70s?) offering, three original members were still present: Dan Hubbard, Grady Nix and Bill Phelps, along with newer members Buddy Liles and Carrol Rawlings. Fans of the Southern Gospel incarnation of the Oak Ridge Boys (or the Statesmen, Blackwood Brothers, et.al.) Despite the Johnny Cash cover, their rugged-sounding name and the groovy bell-bottoms, though, this disc is probably of limited interest to country fans -- not much twang, though some nice harmony vocals.


<! - #700903 >
Tony Rice "Crossings" (Mountain Home, 1994)



An (almost) all-gospel album by bluegrass superpicker Tony Rice... You know it's gotta be good! Also in the ensemble is Ben Isaacs, of the Isaacs Family gospel band...
Charlie Rich "Silver Lining" (Epic, 1976)


(Produced by Billy Sherrill)
A Grammy-winning gospel album... The white soul roots of Charlie Rich seems like a natural match for gospel material, and indeed, these are some pretty swinging versions of old gospel classics such as "Old Time Religion" and "Down By The Riverside," as well as newer, less bedrock tunes, including Kris Kristofferson's "Why Me" (which, arguably, could be seen as a somewhat subversive selection for a project like this...) This is a fun album, although some gospel fans may find Rich's boisterous, slam-bam performances to be a little on the flip side... I don't think he had the same kind of earnest devotion to the church that, say, Elvis did, but he still puts a lot of feeling into the music.
Riders In The Sky "Land Beyond The Sun" (Riders Radio, 2011)


(Produced by Joey Miskulin)
A nice singing-cowboy gospel album, mining familiar veins of Bob Nolan and other classic western artists, along with a few new originals by Ranger Doug and his posse, with perky guitar, zippy accordion and plaintive harmonies galore. There's a big camp meeting in the sky, and these fellas are gonna be singing around the fire... Saddle up, folks!


<! August 9 - no ASIN as of 07/10 ~~ no MP3 as of 10/15/11 >

Don Rigsby "A Vision" (Sugar Hill, 1998)



Sweet, solid bluegrass gospel from one of the remarkably talented members of the Lonesome River Band. This album occasionally drifts into sugary southern gospel-ish territory, but mostly keeps things real. A slew of superpicker pals help out, including J.D. Crowe, Ben Isaacs, Ricky Skaggs, et al. Ralph Stanley takes the lead vocals on a nice version of "Rose Among The Thorns." For those open to gospel material, this is a mighty fine album.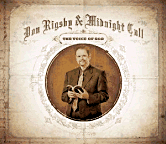 Don Rigsby & Midnight Call "The Voice Of God" (Rebel, 2010)



(Produced by Don Rigsby)
A top-flight bluegrass gospel set, with solid picking, sweet high harmonies, and a tremendous song selection. Rigsby hits all the right notes, both literally and figuratively, with a hefty dose of traditional material and standards by the likes of Albert Brumley, but better still he spotlights powerful new material from a troop of great contemporary songwriters, with fine songs such as "Charged With Being A Christian" by Paul Craft, Skip Ewing's modern-themed "The Gospel According To Luke," Phil Wiggins' "Forgiveness" and a few tunes he wrote himself, including "I Am An Orphan Child," which he co-wrote with Gillian Welch. One highlight is Tom T. Hall's "Then Y'ain't," a pithy, pointed calling-out of anyone who uses religion to say they're better, or smarter, or more holy than anyone else: if you do that, then you ain't got it right. A much-welcome message in these times when religious intolerance seems to divide the world, rather than spirituality unite it; balanced by Rigsby's abiding and undeniable faith, it comes through loud and clear. If you like sanctified twang, this is a really strong record.
Jeannie C. Riley "Sings The Gospel" (MCA, 1995)

Jeannie C. Riley "Praise Him" (Playback, 1996)

LeAnn Rimes - see artist discography
Tex Ritter "Psalms" (Capitol, 1958)

Tex Ritter "Lincoln Hymns" (Capitol, 1961) (LP)


Not exactly sure what the connection was between the religious material and old Honest Abe... But what the heck! Go for it, Tex!
Marty Robbins "What God Has Done" (Columbia, 1966)


Betty Jean Robinson - see artist profile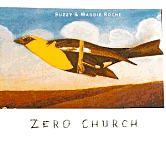 Maggie & Suzzy Roche "Zero Church" (Red House, 2002)



When the Roches hit the folk scene in the 1970s, their style was a bit keening and odd; now the harmonies are smoother and the voices mellowed into simple beauty. Of course, the difference may also have something to do with the nature of the material -- this is an album entirely devoted to spiritual questing, running Judeo-Christian religiousity through the filter of liberal New Yorker culture. Naturally, there's some September 11th-related material as well, although the religious nature of this album was already in the work before the attacks. Anyway, this is a slightly different Roches than you may remember -- musically it's pretty solid, though if you're not into the whole God thing, this might not be for you.
Kenny Rogers "Across My Heart" (Magnatone, 1997)

Linda Ronstadt "Prayer Circle" (Asylum, 1999)

Justin Ryan "Revive Us Again: Timeless Hymns, Treasured Friends" (Mosrite, 2008)





<! self-identified GLBT artist as of 04/11 >

---

More Country Gospel -- Letter "S"


---



Hick Music Index



---

<! cd = 11/21/03 >