<! MP3 05/06/10 > <! update 06/25/10 - BB - need to expand Gentry, Gilkyson > <! outside 00/00/00 > <! pix 00/00/00 > <! icons 12/22/10 > <! ADD: Belinda Gail - western singer http://www.belindagailsings.com/frames.htm Addie Graham - old-timey revivalist Ashleigh Graham "It's Easy To Forget" mandolin player poor choice for an album title PAULA GOFF SELF TITLED LP NM KENTUCKY BLUEGRASS PRIVATE LABEL 1983 Merlene Garner - singles only(?) artist from Florida - recorded for Davco label, including an early Willie Nelson song, "Will You Remember Mine" from 1961 http://www.rocky-52.net/chanteursg/garner_merlene.htm http://www.45cat.com/artist/merlene-garner - here sister passed away in 2014, Merlele living in Ormand Beach, FL: http://www.legacy.com/obituaries/timesunion/obituary.aspx?pid=173513623 - managed by Mae Axton, she worked with Lee Greenwood in his Vegas act, The Apollos (per Greenwood's autobiography) circa 1963 - got a few plugs in BB, c. 1960-61, esp 09/25/61 - touring with Mae Axton: https://books.google.com/books?id=dCAEAAAAMBAJ&pg=PA47&lpg=PA47&dq=merlene+garner&source=bl&ots=5flg7_Pro0&sig=0ROXK17ghMkgc0ULvj84HKF089w&hl=en&sa=X&ved=0ahUKEwi2wa3Rl5zOAhUM54MKHSw3D3A4HhDoAQg1MAU#v=onepage&q=merlene%20garner&f=false >
---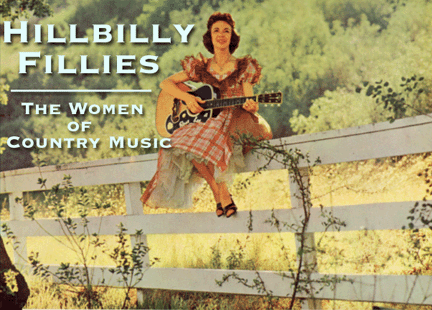 Welcome to my overview of women in country music, with reviews ranging from folk and bluegrass to honkytonk, rockabilly and Nashville pop. This is the first page covering the letter "G."
---
A | B | C | D | E | F | G | H | I | J | K | L | M | N | O | P | Q | R | S | T | U | V | W | X, Y & Z | Comps
---
Pam Gadd "Long Road" (Vanguard, 1997)


A solo album from a member of the Wild Rose band...
Pam Gadd "The Time Of Our Lives" (OMS, 2001)



Pam Gadd & Porter Wagoner "Something To Brag About" (Gusto, 2004)


Hillbilly old-timer Porter Wagoner had a soft spot for singing duets with purty gals -- first he had Norma Jean as his partner, then Dolly Parton, and later Pam Gadd, of the band Wild Rose. Porter sounds pretty washed-up here, but Gadd puts in a good performance. Good songs, but you can easily find better records by both of these artists singing solo, and they never really click as duet partners. You could pass on this one, unless you're really a super-duper dedicated fan.
Pam Gadd & Porter Wagoner "22 Country And Gospel Duets" (Tee Vee, 2007)

Pam Gadd "Benefit Of Doubt" (Home Sweet Highway, 2009)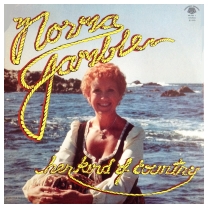 Norma Gamble "Her Kind Of Country" (Pentagon, 1979) (LP)
(Produced by Alan L. Dote)
Ms. Gamble was a singer from Santa Clara, California (near San Jose) who wrote most of the songs on this album, with one credited to producer Alan L. Dote, and a couple co-written by Anna Pierce. The liner notes say she played gigs in Vegas and Reno, though overall this seems like a pretty "private" private-press album.


<! - no ASIN 12/23/15 >
Sue Garner & Angel Dean "Pot Liquor" (Diesel Only, 2004)



An interesting, modernized reworking of Carter Family-style harmonies and old-fashioned country murder ballads, along with some moody lo-fi instrospection. Sounds a lot like Freakwater, with maybe less of a rough edge, and while the subject matter tends to be bleak, it suits the music well. Later in the album, they get into some uncommercial "pop" stuff with weird harmonies and aesthetic choices that reminded me quite a bit of the Roches. Nice stuff, though it might fit more into the "rock" side of the altie equation.
Gale Garnett "We'll Sing In The Sunshine" (Collectables, 1998)

Gale Garnett "My Kind Of Folk Songs" (RCA Victor, 1964) (LP)


I suppose as a "folk" artist, actress Gale Garnett deserves a mention here, although she always had a pop-vocals edge, and got into trippier, more rock-pop oriented material later in her career. I do like this album, though... There's some slickness and calculation, but also an innocence and lightness that I find appealing. Not a ton of twang, but she is a pleasant artist.
Gale Garnett "The Many Faces Of Gale Garnett" (RCA Victor, 1965) (LP)


Anna Garrott "Only Time Will Tell" (Blue Steel, 2010)



(Produced by Rick Holt)
An independently produced album by an artist who sometimes tilts towards more commercial country, but seems comfortable with showing her indiebilly side as well. Garrott has a mousy little voice (the kind of mousy voice I like) which is perhaps best suited to smaller-scale production, but is pretty appealing on most of this album. About half the tracks were written by guitarist-producer Rick Holt, so I suppose it's as much a songwriter's demo as an artist debut; it's sometimes uneven, but the good tracks are strong. The set includes a couple of songs about domestic violence and related issues, including "Pink Roses" and "Only Time Will Tell," both co-written by Holt. Worth checking out.
Mary Gauthier - see artist discography
Crystal Gayle "The Best Of Crystal Gayle" (Curb, 1993)


Think how scary it must have been to be Crystal Gayle... You're Loretta Lynn's kid sister, and in the mid-1970s ya emerge out of the lower rungs of the Country Top 40 to become a super-duper superstar in your own right, epitomizing the height of 70's pop-country cheesiness... Then, when you make a few sad little stabs at sounding country again (as heard here on songs like "Heart Mender" and "River Road"), you're brutally punished in the sales charts... This disc is an interesting collection, which hopscotches back and forth between her pre- and post-"Brown Eyes Blue" recordings, including a few less well-known tracks from the early '70s that show a slightly rootsier side to her work than we normally hear... In a sense -- a very limited sense -- I guess this could be considered her "true" country record... At any rate, it was thoughtfully assembled with an ear for material that Gayle's regular fan base might not know that well. The sci-fi-ish "We Must Believe In Magic," which closes off the disc, is a real disaster, though... But other that that, this disc has some interesting surprises.
Crystal Gayle "The Best Of Crystal Gayle" (Rhino, 2002)


The ultimate, horrible conclusion of the whole super-posh, pretentious torch song tendencies of the countrypolitan scene. Yeesh. If you've heard "Don't It Make My Brown Eyes Blue" (which, I hate to admit, I still sort of like, in a pit-of-my-stomach sick kinda way...) well, then you've heard the best she can do. The rest of her hits follow the same formula, but they aren't as good. I am horrified to find out how many of ther other songs I actually dimly recall hearing at one time or another. And they called this stuff "country"? Brrrrrrr. Scary.

Ashley Gearing "Maybe It's Time" (Squeeze Records, 2006)



The lone record by this youthful performer... Sort of a "lost album" of early 21st Century top-country, this came out on an indie label but has all the hallmarks of the major label chart-toppers in an era when Sara Evans and Martina McBride still reigned supreme: plenty of gooey romantic ballads slathered with bombastic pop arrangements, sounding more influenced by contemporary R&B than by old-school C&W. Even the twangy numbers go overboard, with American Idol-style soul vocalese and really bad electric guitar solos. I'm sure for some super-fans of the style this is a real gem, but for me it was real torture. Terrible music combined with no sense of restraint or self-editing, although Gearing does seem like a very earnest performer.
Rayna Gellert & The Lonesome Sisters "Follow Me Down" (Tin Halo, 2006)

Rayna Gellert & Friends "Ways Of The World" (Yodel-Ay-Hee, 2008)


Bobbie Gentry - see artist discography
Geraldine Fibbers - see artist discography
Terri Gibbs "The Best Of Terri Gibbs" (MCA, 1985) <! OOP 06/10 >


Amazingly, even though she was a pretty huge star in the early 1980s radioscape, singer-pianist Terri Gibbs has all but dropped off the face of the planet, as far as the availability of her music goes. This best-of set is the only CD that any of her hits ever came out on (!) I'm guessing that either she ruffled some major feathers when she turned to Christian pop, or maybe that after she left the pop world, she put a block on her old hits staying in print. Or, maybe the public tastes just changed, and her brand of slick, synthy country-pop isn't of interest anymore. At any rate, Gibbs' music is mysteriously hard to find these days... I don't expect that'll last forever, though.
Terri Gibbs "Somebody's Knockin' " (MCA, 1981) (LP)

Terri Gibbs "I'm A Lady" (MCA, 1981) (LP)

Terri Gibbs "Some Days It Rains All Night Long" (MCA, 1982) (LP)

Terri Gibbs "Over Easy" (MCA, 1983) (LP)

Terri Gibbs "Old Friends" (Warner, 1985) (LP)

Terri Gibbs "Turnaround" (Canaan, 1987) (LP)

Terri Gibbs "Comfort The People" (Canaan, 1988)

Terri Gibbs "What A Great Day" (Morning Gate, 1990)





<! http://en.wikipedia.org/wiki/Terri_Gibbs >
Susan Gibson "Tightrope" (ForTheRecords, 2011)


(Produced by Susan Gibson & Gabe Rhodes)
A nice acoustic album from country-confessional songwriter Susan Gibson, who is best known for composing "Wide Open Spaces," one of the biggest hits for the Dixie Chicks, back in the day. This is a stripped-down set, with just Gibson and Gabe Rhodes on second guitar... The vibe is pretty mellow, and there's a variety of styles, ranging from coffeehouse folk to the wordy, freeform folk-twang which these days can mysteriously become a Nashville hit, if it falls into the right hands. Gibson comes off as an appealing figure, an unpretentious, straightforward songsmith with some interesting topics and twists of phrase. Interestingly, though, she doesn't jump out with a passle of anthemic blockbusters ala "Wide Open Spaces," sticking instead to a more introspective, reserved feel. If you like folk-ish fillies such as Pam Rose, Holly Dunn and, of course, the Dixie Chicks themselves, you might want to give this a spin. Nice to hear an independent voice once in a while!
Eliza Gilkyson - see artist discography
Girls Next Door "The Girls Next Door" (MTM, 1986) (LP)

Girls Next Door "What A Girl Next Door Could Do" (MTM, 1987)

Girls Next Door "How 'Bout Us?" (Atlantic, 1990)


The Girls Of The Golden West "Home Sweet Home In Texas" (BACM, 2002)


One of the finest western music acts ever, the Good Sisters -- Dolly and Millie Good -- got their start in border radio and on regional radio in the Midwest. Then in the early 1930s, they became early stars on Chicago powerhouse WLS's "National Barn Dance" program, which made them national celebrities. This disc collects about two dozen prime tracks from their tenure on the Bluebird label -- it's all great stuff! The Girls are said to have been the first country music act to feature double yodeling melodies -- the rest of their harmonies are gorgeous as well.


<! CD D 009 >
The Girls Of The Golden West "Roll Along Prairie Moon" (BACM, 2004)


Gloriana "Gloriana" (Emblem, 2009)



Hyper-poppy -- and hyper-popular -- Top-40 country featuring four-part harmonies (two guys, two gals) that are carefully sculpted to sound like a mildly twangier Fleetwood Mac. Aside from the strummy-acoustic '70s-style tunes, there are also plenty of bombastic, wall-of-sound Nashville moments, with wailing vocals atop oceanic orchestrations. Not my cup of tea? Gee, how'd you guess? The sleek sounding Fleetwood-izations are okay, but I think I'd rather just dig out an old copy of Rumors instead: this is like getting into EMF when what you really wanted was a New Order album. Oh! I almost forgot to mention that reality show gal Cheyenne Kimball is a bandmember, for what that's worth.




Roxanne Goldade "20 More Miles To Go" (Track Records, 1977) (LP)
(Produced by Peter Bentley)
A teenaged pop-country hopeful from Alberta, Canada, starting at age seven, Roxanne Goldade was a child performer on a TV show based in Calgary, and cut this album when she was fourteen years old. The record has "big" sounding production, matched by Roxanne's forceful, emotive vocals, and although she undeniably sounds very young, there's still a confident, Anne Murray-esque feel to her singing, a brash, cheerful wholesomeness. Most of the songs are originals, credited to either Roxanne Goldade or Agnes Goldade -- the song "Mama Take My Hand" was also released as a single... Some of the tracks were recorded in 1975, others in '77, and on the earlier songs she sounds much, much younger. I wonder if she made more recordings... Anybody out there know more about this gal?


<! - no ASIN 06/09/15 >

Holly Golightly "Medicine County" (Transdreamer, 2010)



British garage rocker Holly Golightly has been on a twang kick for a few years, with her band The Brokeoffs showing a curious mix of styles -- raspy garage-blues with hints of cranky bluegrass and honkytonk country. The songs don't grab me the same way as her classic garage-pop gems, but if you enjoy noisy Brits-do-billy stuff such as Jon Langford and the Waco Brothers, you might want to give this a whirl as well.


<! other twangcore albums, too? >
The Good Old Persons "The Good Old Persons" (Bay Records, 1977)


A landmark early album from the SF Bay Area bluegrass scene, featuring future solo artists Kathy Kallick and Laurie Lewis... A fun mix of bluegrass and old-timey music, along with a touch of jazzy swing.


<! This is a re-issue of the original LP which came out in 1977. The group consisted of Kathy Kallick (bass, vocals), Barbara Mendelsohn (banjo, hammered dulcimer, vocals), Laurie Lewis (fiddle, mandolin, vocal), Paul Shelasky (mandolin, fiddle, vocal) and Dorothy Baxter (guitar) with several guests and other instruments. An eclectic mix of bluegrass, old-timey and jazz. >

The Good Old Persons "I Can't Stand To Ramble" (Kaleidoscope, 1983) (LP)

The Good Old Persons "Anywhere The Wind Blows" (Kaleidoscope)

The Good Old Persons "Part Of A Story" (Flat Rock Records)

The Good Old Persons "Good 'N' Live" (Sugar Hill, 1995)


Tammy Graham "Rock 'N' Country" (Twin Cities Records) (LP)


(Produced by Harold Bradley & Bobby Bradley)
In the early 1980's Tammy Wynette Graham, a teenaged piano-player from Little Rock, Arkansas went to Nashville, where she cut this private-press LP as a demo set. She was working with a top producer of the classic Nashville Sound era -- in addition to producing, Harold Bradley plays lead guitar, rhythm, mandolin, banjo and synths(!), with an A-list crew including fellas like David Briggs and Buddy Harman, steel players Lloyd Green, Sonny Garrish and Hal Rugg, as well as Hank Strzelecki on bass... As the title implies, it's mostly a set of country and rock oldies, stuff like "Johnny B. Goode" and "Whole Lotta Shakin' Goin' On," as well as Jambalaya" and "Blue Kentucky Girl" on the country side of things. There's one short track credited to Graham at the end of Side One, "Tammy's Boogie," and a couple of tracks by other composers that may have been original to this album. Graham made it to the majors, eventually, recording a self-titled album for Arista in 1997.


<! - #TG-3172 (--?1972 release?) - is this the same TG who put out an major-label album in 1997? - yeah!: https://en.wikipedia.org/wiki/Tammy_Graham - b.1968 "...By age fourteen, Graham began billing herself as "Little Miss Jerry Lee Lewis". She had also formed a backing band, with whom she toured in both Nashville and Las Vegas; although she recorded several demos while in Nashville, she did not attract the attention of any record labels at the time.[1] While still in her late teenage years, Graham found work at Caesars Palace, where she soon became a regular;[1][2] eventually, she was discovered by Danny Morrison, who served as a manager for country singer Joe Diffie at the time. Morrison then recommended Graham to the head of Career Records, a now-defunct division of the Arista Nashville record label." Tammy Graham "Tammy Graham" (Arista/Career Records, 1997) (CD) B019GQXBWC (alt ASIN) >

Tammy Graham "Tammy Graham" (Career Records, 1997)


(Produced by Barry Beckett)

Terry Gregory "The Handshake Years Anthology" (Renaissance, 2005)



Pretty much the complete works of this Top Forty back-bencher... Her biggest single, "Just Like Me," hit #15 on the charts, but even with numerous follow-ups, she never quite clicked with the bigtime... This collection reveals her as a pretty modest talent, alternately yearning and sincere or a bit overconfident and lofty (as on her cover of "Stand By Your Man," a song that requires a real belter, and not a Maureen McGovern wannabee...) A couple of tunes, like "I Need Another Lover (Like A Hole In The Heart)" have a perky lightness that's in keeping with some of the funner, sillier side of '70s country, but mostly this is pretty stuffy material, more geared towards the sappiest Top 40 AOR of the time, and a few dips into the nascent synth-country sound of the early '80s. Not my cup of tea, but I'm sure there are some devoted fans out there who will be psyched to find these old, hard-to-find indie recordings all in one place.




Terry Gregory "Terry Gregory" (Handshake, 1979) (LP)
(Produced by Mark Sherrill)



<! also (Produced by Mark Sherrill) ? >

Terry Gregory "Just Like Me" (Handshake, 1981) (LP)


(Produced by Mark Sherrill)

Terry Gregory "From The Heart" (Handshake, 1982) (LP)
(Produced by Mark Sherrill)

Glenda Griffith "Glenda Griffith" (Ariola, 1977) (LP)


(Produced by Don Henley & Jim Ed Norman)
A very, very, very LA in-crowd album with backing by a sizeable portion of The Eagles (Don Henley on drums, Don Felder and Joe Walsh playing guitar and Eagles producer Bill Szymczyk mixing the tracks...) as well as Carole King playing piano on a couple of songs and contributing a song called "Eagle," as well as a whole slew of folks from the Southern California soft-rock/country-rock studio scene in tow: Karla Bonoff, Valerie Carter, Danny Korchmar, J.D. Souther, Waddy Wachtel, et. al. Griffith seems to have been a particular protegee of Danny O'Keefe, recording four of his songs and getting him to back her on one track; she herself contributes two originals to the repertoire. This is mostly a '70 pop record, in a lush, sometimes overripe Carole King/Carly Simon-esque mode, though with enough hints of twang to qualify it for mention here... The songs featuring the Eagles dudes sound very Eagles-y, with specific riffs and production touches that are lifted straight from the Hotel California playbook, just with a gal singing rather than Henley and his peeps. Really, though, I guess this is more of a buyer-beware review: I kept seeing this popping up in country bins and finally had to check it out, but there isn't really much twang on it. Her cover of Marty Robbins' "Don't Worry About Me" spotlights Sneaky Pete Kleinow on pedal steel and has a nice, plinky honky-tonk vibe, though her vocals are underwhelming; some nice steel work on O'Keefe's "Quits," which appropriately enough closes the album out.


<! one single, "Don't Worry ('Bout Me)", hit #96 in the charts... includes two GG originals and four songs by Danny O'Keefe - the single was a Marty Robbins song >


Nanci Griffith - see artist discography




Bonnie Guitar "Dark Moon" (Bear Family, 1991)


In her way, Bonnie Guitar was an iconic, groundbreaking female performer and musical entrepreneur... As a guitarist, she cracked into the Nashville and Los Angeles studio scenes, and is featured on numerous pop and pop-vocals albums; she also had considerable success as a solo artist in her own right. In addition, she was a pioneering DIY-er, starting her own record label (Dophin/Dolton records, which she sold after a few years), all of which was pretty remarkable for a gal in the Eisenhower/Kennedy era. As a musician, however, particularly as a country musician, I find her pretty underwhelming, pretty much epitomizing the snoozy, lethargic pop sound of the time. This collection showcases a bunch of her early stuff (though not necessarily her biggest hits...) Doesn't do much for me. There are also a bunch of original albums, but they strike me as too "pop" to list here... Even though she charted as a country artist, there's precious little twang to be heard in her work.
Randy Gurley "Let Me Be The One" (ABC, 1978) (LP)


(Produced by Harold Bradley)



<! also recorded for RCA after this - no album? >

Sarah Lee Guthrie & Johnny Irion "Entirely Live" (Route 8 Records, 2004)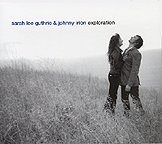 Sarah Lee Guthrie & Johnny Irion "Exploration" (New West, 2005)



This earnest folkie duo cranks up the volume on a surprisingly sizzling, electrified album, with some for-real, heavy, funky rock grooves capturing center stage on most tracks. This disc is an amazing leap from their previous work, which I had classed in the I'm-rootin'-for-ya, even-though-this-is-kinda-choppy department... The lulls and gaps they showed before are almost entirely absent here, and most of these songs will really pull you in. They do go overboard on the loud lead guitar riffs and banging drums, but for the most part, this is a very solid record. If you like Buddy & Julie Miller, Gillian Welch, or the revamped Flatlanders, you might want to check this out! (And, yes, she is Arlo's daughter... If I was her daddy, I'd be pretty proud...)
Sarah Lee Guthrie & Johnny Irion "Folksong" (Route 8 Records, 2009)


Sarah Lee Guthrie & Johnny Irion "Bright Examples" (Rocket Science, 2011)

Sarah Lee Guthrie & Johnny Irion "Wassaic Way" (Route 8, 2013)


Guy & Ralna "Country Songs We Love To Sing" (Ranwood, 1973) (LP) <! multiple ASINS >


The husband-and-wife duo of Guy Hovis and Ralna English were regulars on "The Lawrence Welk Show" and had a built-in audience to help with their modest success on the charts. Most of their albums were gospel-oriented, a few were secular... I'm not sure how "country" the religious records were...
Guy & Ralna "Guy & Ralna Country" (Ranwood, 1974) (LP) <! multiple ASINS >

---
Hillbilly Fillies - Letter "H"
---