<! MP3 05/12/10 > <! outside 07/07/10 - nothing from BB > <! pix 00/00/00 > <! icons 12/23/10 > <! UPDATES: 05/12/10 - first entry: Quartette added 12/02/13 - added Ruthie Quinlan >
---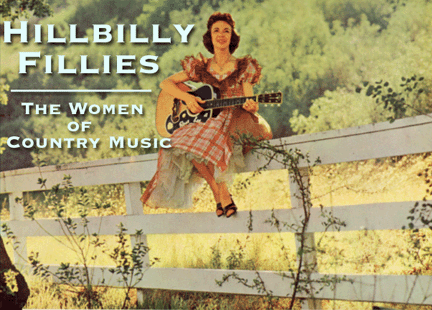 Welcome to my overview of women in country music, with reviews ranging from folk and bluegrass to honkytonk, rockabilly and Nashville pop. This is the first page covering the letter "Q."
---
A | B | C | D | E | F | G | H | I | J | K | L | M | N | O | P | Q | R | S | T | U | V | W | X, Y & Z | Comps
---
Quartette "Quartette" (1993)


A Canadian country/folk all-star band, featuring singers Sylvia Tyson, Caitlin Hanford, Cindy Church and the late Colleen Peterson. Later, Gwen Swick joined the band, replacing her friend Colleen Peterson, who died in 1996. More on the folkie side of things, overall...
Quartette "Work Of The Heart" (Denon, 1995)


Quartette "It's Christmas" (Denon, 1996)


Quartette "In The Beauty Of The Day" (1998)

Quartette "I See a Star" (2002)

Quartette "Down At The Fair" (Outside Music, 2007)






<! Tyson, Caitlin Hanford and Cindy Church for a one-off concert at Toronto's Harbourfront, and the four later also appeared together on CBC Radio's Morningside and on A Prairie Home Companion in the United States. Due to favourable audience response to the collaboration, they continued to work together, adopting the name Quartette >

The Quebe Sisters "Texas Fiddlers" (2003)


The Quebe Sisters Band "Timeless" (Fiddletone, 2007)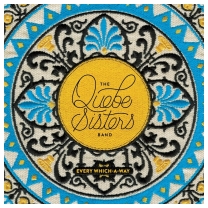 The Quebe Sisters Band "Every Which-A-Way" (Fiddletone, 2014)



(Produced by Joey McKenzie)
A zingy, zippy set of western/swing standards from the Quebes, three sisters from Texas who harmonize around uptempo, fiddle-led arrangements, evoking the classic family-vocals of the Andrews Sisters, the Louvins and the King Sisters. As the title implies, this disc ranges far and wide among various musical styles, with a stronger emphasis on pop and jazz standards such as "How High the Moon" and "It's A Sin To Tell A Lie," along with country oldies like "Cold, Cold Heart" and Hank Thompson's "Green Light," as well as nods to bluegrass music (a nice version of Andy Statman's "Flatbush Waltz") and older mountain music tunes, such as "Wayfaring Stranger," from the Carter Family songbook. The Quebe gals (it's pronounced "kway-bee," by the way) keep a light, airy tone, and this is relentlessly cheerful music, at its best when all three sisters sing together... This is only their third album in over a decade, though hopefully there's more to come!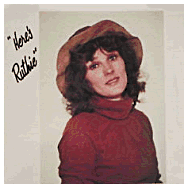 Ruthie Quinlan "Here's Ruthie" (Country Green Records, 197-?)
(Produced by Walter Haynes & Ruthie Quinlan)
An independently-released album from country singer Ruthie Quinlan, an Indiana native who headed to LA and Nashville to hit it big, although she eventually returned to the Midwest, reconnected with her religious faith, and devoted herself to gospel music. This secular-themed debut features a lot of original material, as well as backing by Nashville session pros such as Fred Carter, Jr., Jerry Shook and pedal steel player Lloyd Green. Anyone have more info about this artist?


<! - NO ASIN - 12/2013 Ruthie Quinlan was a country singer based in Southern Indiana. Tracks include I Just Found a Ring; Back to Back; Wondering Where Your Next Kiss Will Come From; What Did You See In Me; Funny Deal; Daddy's Sugar; Daylight Strangers/Midnight Friends; and more. - also released single(s?) with Joe Anderson on Country Green - later became born again(?) - I think this is the same artist: B00004T2V7 >
Ruth & Bill Quinlan "Jesus Wept" (2000)


I think this is the same artist, years later, recording gospel music with her husband Bill...
Philomena Quinn "It's A Cowboy Lovin' Night" (Decca-Emerald, 1978) (LP) <! '76? >


(Produced by John Anderson & George Doherty)
Twangy stuff from the sister of Irish country singer Brendan Quinn...


<! Northern Ireland >

---
Hillbilly Fillies - Letter "R"
---