<! MP3 05/06/10, 06/19/10 > <! update 00/00/00 > <! outside 00/00/00 > <! pix 00/00/00 > <! icons 12/22/10 > <! BB - 06/15/10: Sonya Isaacs >
---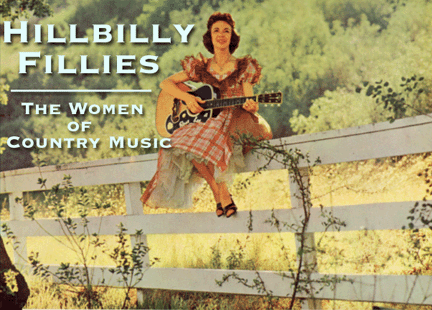 Welcome to my overview of women in country music, with reviews ranging from folk and bluegrass to honkytonk, rockabilly and Nashville pop. This is the first page covering the letter "I."
---
A | B | C | D | E | F | G | H | I | J | K | L | M | N | O | P | Q | R | S | T | U | V | W | X, Y & Z | Comps
---

Catherine Irwin "Cut Yourself A Switch" (Thrill Jockey, 2002)


A stripped-down solo effort by one of Freakwater's leading lights. As with that pioneering twangcore band's more clattersome albums, this is rough-edged and uneasy musicmaking; Irwin's mournful, mid-tempo approach doesn't vary much, and it doesn't invite the listener to take this is as simple entertainment... Irwin conjures the bleakness of old Jimmie Rodgers tunes, as well as the sincerity and humanity of the Carter Family (particularly on her fine version of their "Will You Miss Me When I'm Gone..." Despite the lack of singalong accessibility, this disc stands out as intelligent and well-informed countrifying, a dreary downer of an album, to be sure, but still more interesting than most. If you like Freakwater, then you oughtta check this out as well.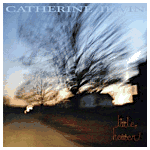 Catherine Irwin "Little Heater" (Thrill Jockey, 2012)



Another weird, unruly, mesmerizing album from Catherine Irwin, co-founder of the legendary Ameri-twang-cana band, Freakwater. Like their old stuff, this isn't for everyone. Irwin's voice is as unconventional as her lyrics, with debts to Appalachian heroines such as Hazel Dickens and Jean Ritchie, with an urban hipster twist. Generally speaking, I have no idea what any of her songs are about, but they are curious and captivating nonetheless. Longtime fans will want to check this one out, for sure.

Sonya Isaacs "Sonya Isaacs" (Hollywood, 2000)



The mostly-secular solo debut of singer/mandolinist Sonya Isaacs, one of the featured soloists in the bluegrassy Southern Gospel family band, The Isaacs. This disc covers a wide variety of styles and tones, ranging from rich, satisfying modern trad-country to poppier stuff and a bit of gospel as well. The ever-impressive Dolly Parton guests on one tune, though Isaacs has plenty of oomph on her own... Pity she never followed this up with another solo set... she has a really strong, charismatic presence. (By the way, there are tons of records by the family band, as well, in addition to the "best-of" collection listed below...)

Sonya Isaacs/The Isaacs "Sonya" (Horizon, 2006)



This retrospective highlights songs on which Sonya Isaacs sang lead in the family band -- a wealth of religious tunes with sweet, slick production buoyed by a strong traditionalist core. If you like her solo work, this would certainly be worth checking out too.
---
Hillbilly Fillies - Letter "J"
---