<! MP3 05/19/10, 12/23/10 > <! update 00/00/00 > <! outside 06/26/10 - BB only one add > <! pix 00/00/00 > <! icons 12/23/10 > <! BB 06/17/10: Sharon Vaughn - nope - Gail Veach - nope - Vicki Rae Von - yep - >
---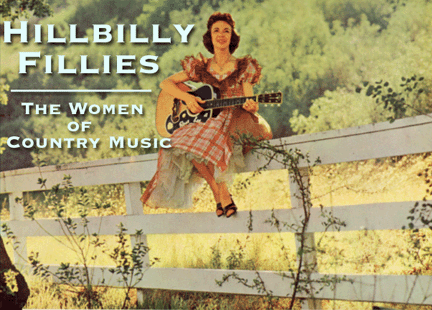 Welcome to my overview of women in country music, with reviews ranging from folk and bluegrass to honkytonk, rockabilly and Nashville pop. This is the first page covering the letter "V"
---
A | B | C | D | E | F | G | H | I | J | K | L | M | N | O | P | Q | R | S | T | U | V | W | X, Y & Z | Comps
---
Conny Van Dyke "Conny Van Dyke Sings For You" (ABC, 1975) (LP)


(Produced by Jim Foglesong & Larry Coates)
An innocuous vanity project from B-actress Conny Van Dyke, who co-starred with Burt Reynolds in the flop film, "W.W. And The Dixie Dancekings," where these songs come from. Mostly countrypolitanized covers of early rock and rock-era vocal tunes, songs like the old Everly Brothers hit, "Walk Right Back," and "Jim Dandy," as well as a country tune or two, like "Send Me The Pillow That You Dream On." On the whole, she was not a notably good singer, and on several songs she sounds just terrible. Nashville stalwarts Harold Bradley and Bill Walker got roped into doing some of the arrangements, but I don't think anyone put too much effort into this one...


<! SEVERAL OTHER ALBUMS - ARE THEY ALL "COUNTRY"? >
Sally Van Meter "All In Good Time" (Sugar Hill, 1991)


Fine picking from dobro virtuoso Sally Van Meter, and a passle of pals who include Todd Phillips, Scott Nygard, Tony Furtado and other newgrass usual suspects. Van Meter plays it both ways on here -- there are a couple of good hoedown-y truegrass tunes, and a few nice vocal numbers, but a hefty chunk of this disc is taken up by softer, somewhat easy listening-ish instrumentals. Still, she has such a great tone and expressive, soulful delivery that most fans probably won't mind. Nice performances throughout, and only a few tunes that are simply too syrupy. It'd be great to hear Van Meter sing more often: she has a really lovely voice.


<! see also - Great Dobro Sessions, Blue Rose, Good Old Persons >

April Verch "Springtime Fiddle" (Self-released, 1992)





April Verch "Fiddle Talk" (Self-released, 1995)





April Verch "Fiddelicious" (1998) <! Celtic America (?) >

April Verch "Verchuousity" (Rounder, 2001)


April Verch "From Where I Stand" (Rounder, 2003)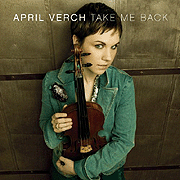 April Verch "Take Me Back" (Rounder, 2006)



An extraordinarily pleasant, appealing record -- one of my favorite folk/country/Americana albums of '06 -- and one that, for some reason, I just can't seem to get out of my CD player. Canadian fiddler April Verch moves masterfully from style to style, including sizzling breakdowns, funky Celtic reels and slip jigs, a bit of slinky, bluesy jazz ("Monarch") and several achingly beautiful vocal numbers, including the title track (which was written by Buddy and Julie Miller), the poppy "All In A Night," the abject yet incandescent "I Still Cry," and Verch's own unusual portrait of a gal who takes up a nun's habit, "Bride Of Jesus." From start to finish, this is a bright, compelling record, one that should open more than a few ears to this up-and-coming young player. Highly recommended!
April Verch "Steal The Blue" (Slab Town, 2008)


Wanda Vick "Bluegrass Girl" (Spring Hill, 2007)



Mandolinist Wanda Vick plays host to several vocalists on this syrupy though roots-oriented set... Includes are Dale Ann Bradley, Sonya Isaacs, Cheryl White and Kourtney Wilson.
Gina Villalobos "Beg From Me" (Kick Music, 2002)


Gina Villalobos "Rock'n'Roll Pony" (Kick Music, 2004)






<! also CD = B0007DBXQA >

Gina Villalobos "Miles Away" (Face West, 2007)



(Produced by Gina Villalobos & Erik Colvin)
A raw, rollicking country-rock effort full of attitude and drive... There's the teeniest hint of Lucinda Williams in the mix, but in her more rockin' moments, Villalobos comes closer to the Tom Petty/Sheryl Crow school of roots-rock tunesmithing. The stylistic hallmarks of the Americana/outlaw movement are present -- fiddle, pedal steel and banjo -- but Villalobos' L.A. rocker roots are never far from the surface. She distinguishes herself with her powerful, fully captivating melodic hooks -- the sign of a noteworthy artist in any genre. If you're looking for some twang that really rocks, check this gal out!


<! 144 x 144 >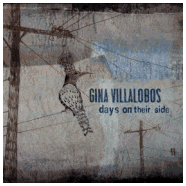 Gina Villalobos "Days On Their Side" (Face West, 2009)



(Produced by Gina Villalobos & Erik Colvin)
Stepping back from the punchy twang of her previous release, Villalobos goes for more of a contemplative, rock-folk/adult-alt sound for this brooding, rather downcast record. To be honest, it's a bit dreary musically, with little differentiation between one glum, slow, mopey, semi-suicidal song and the next... She gives little growling, drawling, recriminative murmurs over each lush, languid instrumental surge, and the music has a relentless, narcotic effect that underscores the tone of complaint, weariness and discontent. I imagine this album had a lot of personal significance for Villalobos, and perhaps was more meaningful to her than her earlier, bouncier 'billy sound... But it's kind of an emotional downer for listeners. True-blue gloom junkies might love this one, though!
Rhonda Vincent - see artist discography
Vicki Rae Von "Not Tonight, I've Got A Heartache" (Atlantic, 1987) (LP)


The lone album by Vicki Rae Von, aka Vicki Brower, who sang backup for Mickey Gilley on a bunch of his albums...


<! (Atlantic 90587-1) also B003MXBHFE >

Patricia Vonne "Patricia Vonne" (Bandolera, 2003)



Patricia Vonne "Guitars And Castanets" (Bandolera, 2005)



Normally, I try to avoid reflexively comparing female artists to other female artists... But in the case of Austin-based songwriter/actress Patricia Vonne, her stylistic and vocal similarity to Lone Justice-era Maria McKee is so noticible, I feel I'd be somewhat negligent if I didn't point it out. It's the early '80s cow-rock sound all over again -- hints of Carlene Carter and Rosanne Cash are in there as well, and maybe even a wisp of Chrissie Hynde in the snarlier moments. Vonne adds a bilingual Tex-Mex twist that sets her apart, but the basic sound is much the same... It's a little too hard-edged and roots-rocky for me, but for fans of the impassioned, sometimes torturously wordy McKee ouvre, this disc may be a godsend. By the way, Vonne's also related to director Robert Rodriguez, and can be seen (and heard) in some of his films... This is her second album.
Patricia Vonne "Firebird" (Bandolera, 2007)


---
Hillbilly Fillies - Letter "W"
---