<! MP3 09/19/09, 12/15/10, 08/19/12 > <! outside 00/00/00 > <! pix 09/19/09 - some > <! icons 12/15/10 > <! UPDATES: 09/19/09 09/22/13 - combed through for instrument pages 05/12/15 - Auldridge link, fixed some embrarassing pic problems > <! Tim Austin - former Lonesome River Band Amazing Grass "Live From Deadwood" (Wrinkle Records, xxxxx) - from Carthage Texas - standards - band included a gal Appalachian Trail "Appalachian Trail" Hertitage Records, 1986) (LP) - band included a female member (name? instrument?) STANLEY ALPINE & TENNESSEE BLUEGRASS Bluegrass 5-String Banjo LP Palace M-746 - looks iffy Applegate & Co. "Applegrass" (GDS, xxxxx) (LP) B004O9XRGW - Private press EX Bob Applegate ANGLIN TWINS & RED" (Old Homestead, xxxxx) - three brothers - Aunt Dinah's Quilting Party "Replays the 1930's" (Rural Rhythm, xxxxx) (LP) B001BSDP0C (Produced by Ron LeGrand) - folk/bluegrass versions of 1930s novelty songs... Larry Rice on mandolin, Ron LeGrand on banjo, etc - also did a single for Dolphin - at least I THINK it's the same group... > <! JOHN ASHBY & THE FREE STATE RAMBLERS - several '70s albums on County http://countrydiscography.blogspot.com/search/label/Free%20State%20Ramblers Nimrod Workman Phyllis Boyens - BG? Nimrod Workman's daughter, sang old-timey music http://en.wikipedia.org/wiki/Nimrod_Workman MISC COUNTRY: Billy Troy Bobby Smith (w. Josh Graves) Weary Hearts (w. Butch Baldassari) Bobby Atkins, Mark Atkins, Bobby Atkins & The Countrymen The True Brothers Kate Mackenzie - BG? Scott Nygaard David Grier Phil Rosenthal - BG? Grassmasters New Tradition Audie Blaylock Mark Schatz Billy Oskay The Clarke Family Frank Bode (w/ Tommy Jarrell) Jilson Setters (?) Foghorn Stringband Gene Wooten Mark Howard Little Sadie Alan Munde Clay Jones Richard Bailey Hot Buttered Rum Eastmountainsouth Shannon McNally Eric Weissberg Salamander Crossing - jam band? Trampled By Turtles - jam band? buck ryan - fiddler w/ reno & smiley Sullivan Family - had Carl Jackson Country Store - Carl Jackson & Bill Keith & Jimmy Gaudreau Phil Rosenthal John Herrmann Pappy Sherrill Raymond Fairchild Russ Barenberg Sweet Sunny South Pete Wernick Uncle Bunt Stephens (?) - only on comps Bluegrass Alliance Fred Price (?) Hopeful Gospel Quartet Stoney Lonesome Mike Scott Wil Maring Edgar Meyer Sweet Sunny South Polecat Creek John Carlini - BG? Lonesome Travelers - 1950s band w/ Norman Blake in it - made two albums on RCA Walter Forbes "Folk Song Festival" (RCA, 1963) (LP) B003MXBUBK - banjo Eric Weissberg Obscuro: The Get The Cat Out Pickers (LP) B003MXIJGY The Nothin' Doin' Band (Prime Tune Records, 1980) from Virginia, Kathy Kuhn fiddle "when does the fun start?" (LP) B005OT58CC Billy Perry's Bluegrass Jam Billy Perry's Bluegrass Jam "More Bluegrass Jam" (King Bluegrass) (LP) B003XX71OO The Pinnacle Boys - several albums on CMH, Rounder, etc Pine Island "xxxxxxxxxxxxxxxxx" (Green Mountain Records, 1979) Pine Island "no curb service anymore (LP) Pine Island "Live Inside" The Linder Brothers (Fretless Records) Kenny Hall & The Sweets Mill String Band (Bay Records) High Country Paul Buskirk "Banjo But Beautiful" The Done Gone Band "xxxxxxxxxxxxx" >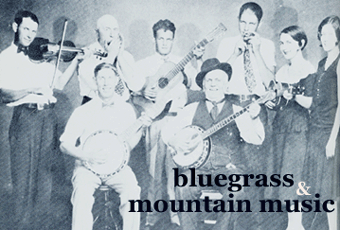 ---
Here's a quick look at some fine bluegrass music, that super-twangy, amped-up mountain music that drives so many folks nuts. Bluegrass is a sleeker, faster version of Appalachian "old-timey" music (which in turn descends from Celtic and English folk music)... Bluegrass music's greatest pioneer was mandolin player Bill Monroe, who streamlined hillbilly stringband music back in the 1930s and '40s, giving it a bluesy melodic drive, and a hefty dose of instrumental showmanship. Monroe wasn't the style's only pioneer, but he was the guy that took credit for naming it "bluegrass," and the other greats of the bluegrass canon -- groups like Flatt & Scruggs, the Stanley Brothers, Jim & Jesse and others, all admitted their debt to Monroe.
Anyway, this isn't meant to be a big, authoritative, scholarly overview of the style. Other folks have written more extensively and knowledgeably about bluegrass -- check my links sections at the bottom of these pages -- but I do like a lot of bluegrass, and hope to add to this section as time permits. Originally, I was going to have separate pages for classic bluegrass and the modern "newgrass" revival, but then I decided that was too complicated, and now I'm going to list them all together. (For some reason, though, I seem to have kept my old-timey pages separate... go figure!) In all likelihood I won't review a whole bunch of modern bluegrass fusion here -- I don't care for most of it -- but then again, you never know with a know-it-all like me...
This page covers the letter "A"
---
A | B | C | D | E | F | G | H | I | J | K | L | M | N | O | P | Q | R | S | T | U | V | W | X, Y & Z | Comps | Other Country Styles
---

Tina Adair "Just You Wait And See" (Sugar Hill, 1997)



(Produced by Jerry Douglas)
A nice mix of solid picking and the mellow, romantic crossover material favored by fans of Alison Krauss, et al. The comparison is both inevitable, and warranted, as the teen age Adair is produced on her debut by Jerry Douglas, and backed up by slick newgrass "usual suspects" such as Douglas, Alan O'Bryant, Aubrey Haynie and Chris Thile... Yet despite the tilt towards the predictable, Adair has a certain flair and distinctive, charismatic aura to her. Plus, she chooses some interesting material... Sure, there's a limp version of Poco's '70s soft-rock oldie, "Crazy Love," but there's also a Sandy Denny cover (!) and a sizzler or two such as "My Time To Go," originally by Molly O'Day. Sometimes her vocals and the arrangements drag a bit, but overall, this is pretty good. Wonder whatever happened to this gal...!
Tom Adams "Right Hand Man" (Rounder, 1990)



A sprightly set of instrumental tunes, propelled (but not dominated) by banjoist Tom Adams, a plunker straight from the Scruggs school who at the time of this recording had most recently been helping anchor the Johnson Mountain Boys band. Here he plays with several fairly off-the-radar pickers, and the sound is quite nice and pleasantly engaging. One of those welcome all-instrumental albums that can hold your attention all the way through.
Tom Adams/Tony Furtado/Tony Trischka "Rounder Banjo Extravaganza - Live" (Rounder, 1992)


Tom Adams "Adams County Banjo" (Rounder, 2001)



Banjo plunker Tom Adams is a veteran player who's been in quite a few high-powered bluegrass bands, including gigs with Jimmy Martin, Rhonda Vincent and the Johnson Mountain Boys. Here, he kinda does for the banjo what Jerry Douglas did for the dobro on his classic Fluxology album, taking it through a variety of styles and tempos. As with many instrumental albums, I found my attention wandering while listening to this disc from end to end... But taken in small doses, or in a set with other musicians, it's pretty dazzling stuff.
Tom Adams & Michael Cleveland "Live At The Ragged Edge" (Rounder, 2004)



A lively, often dazzling set of mostly-instrumental duets by these two bluegrass virtuosi, zipping their way through around two dozen tunes, most of 'em played at a lightning pace on fiddle and banjo. The vocal material is nice, too -- in fact, an album highlight comes when Tom Adams flubs the lyrics on "Shady Grove," and improvises with the inspired line, "Blah, blah, blah..." Nice to sometimes see a few cracks in the super-musicianship of the bluegrass upper crust. And a good sense of humor!


<! Walter Adams & Ernest Henry "This Is Bluegrass" (Jalyn, 1969) (LP) - no ASIN 11/10 >

Eddie Adcock & Don Reno "Sensational Twin Banjos" (Rebel, 1992)

Eddie Adcock "Renaissance Man" (Pinecastle, 1996)



Veteran picker and plunker Eddie Adcock, who made his mark in Mac Wiseman and Bill Monroe's bands, and later in the Country Gentlemen, showcases his multi-instrumentalist agility in this brisk disc, which features him playing banjo, mandolin and guitar, often on the same track. Although many tracks lack the fluidity of his best work, he's still a pretty dazzling player, and can pull out some riffs that'll really sneak up and surprise you. Ricky Skaggs, Jim & Jesse, Alan O'Bryant, Buck White and Mac Wiseman all turn up for guest appearances.
Eddie & Martha Adcock "TwoGrass" (Pinecastle, 2003)



A low-key set, with kind of a loose, folk-oriented vocal bent. Some nice picking, but the emphasis is more on the vocals, including a couple of nice gospel numbers, with harmonies by this husband-wife duo.
Darrell Adkins "Standing On A Bridge" (Old Homestead, 1990) (LP) <! date? >

Dave Adkins & Republik Steele "That's Just The Way I Roll" (Rural Rhythm, 2013)



(Produced by Steve Gulley)
An assertive, hard-edged modern bluegrass album, featuring impassioned, sometimes anguished vocals by songwriter Dave Adkins, who gives kind of an "outlaw" roots-rock sound to the songs. The picking is solid and truegrassy, with sweet fiddles and delicate mandolin work... Indeed, the band's sensitive side is often its greatest strength, providing an intriguing contrast to Adkins' growling, bluesy vocals, which break many of the bluegrass conventions... This contrast is perhaps best heard on a couple of noteworthy cover songs, a version of John Conlee's codependent classic, "Rose Colored Glasses," as well as Dave Loggin's folkie-AOR hit, "Please Come To Boston," which both seem like unlikely songs for a bluegrass band to cover, and which both are remarkably compelling. Indeed, the Conlee cover has been echoing around in my head for days, and prompted me to dig out the original and play it as well. Producer Steve Gulley shapes the album sonically as well as with the contribution of several songs, and with smooth harmonies that help temper Adkins' more ragged style. If you're looking for a "new" sound in trad-grass, this album is worth checking out: Adkins' barroom belter singing style might not be for everyone, but I have to admit, after my initial "what the?" reaction, it grew on me. Give it a spin!


<! "Don't They Know He's Watching" - bleh > <! Hobo Jack Adkins "I'll Take The Lord" (Adco, 196?) (LP) > <! PAUL ADKINS Paul Adkins "My Old Yellow Car" (Webco, 1986) - no ASIN 11/10 Paul Adkins "Appalachian Memories" (Old Homestead, 1987) (LP) B003XX7WZ2 Paul Adkins "Lay It On The Line" (Old Homestead, 1988) (LP) B003XX9ZF2 Paul Adkins "Wings Of Gold" (Rebel, 1990) gospel B00000026K Paul Adkins "Reflections Of Love" (Rebel, 1991) B00000027L Paul Adkins "Modern Times" (Rebel, 1992) B00000027V Paul Adkins "How Many Roads" (Rebel, 1993) B00000028F >
Paul Adkins & The Borderline Band "Old Rusty Gate" (Rebel, 1996)


Soft, sometimes gooey, progressive tradgrass, with velvety vocals and demure, stately picking. Nice harmonies on the gospel material, and a few interesting covers tunes plucked from the country catalog, including covers of Merle Haggard's "My Favorite Memory" and Buck Owens' "Street Of Bakersfield." Might be too far afield for the grumpier truegrass purists, but it's pretty sweet overall. Nice!




Lee Allen & The Dew Mountain Boys "I'm Leaving You Darlin' " (Jalyn Records, 1974) (LP)
(Produced by Jack Lynch & Phil Mehaffey)
Though originally from Kentucky, singer Lee Allen was living in Middletown, Ohio when he cut this bluegrass album for the Dayton-based Jaylyn label. There's an impressive amount of original material here, eight out of twelve songs written by Allen, peppered with a couple of old-time standards and a cover of Arlo Guthrie's "Hobo's Lullaby." The group included Lee Allen, Lloyd Hensley, Ron Thomason, and Sherry Tuttle -- alas, the liner notes don't tell us who played what, though bassist Lloyd Hensley had played with Larry Sparks a few years earlier, and immediately after cutting this album, mandolin picker Ron Thomason went on found the Dry Branch Fire Squad, and to record several albums under his own name.


<! - #JLP-153-A/B - no ASIN 09/25/17 - >
Red Allen & Frank Wakefield "The Kitchen Tapes" (Acoustic Disc, 1994)


Red Allen "Keep On Going: The Rebel & Melodeon Recordings" (Rebel, 2004)



Magnificently pure, old-fashioned high-lonesome truegrass, reissuing material from several early albums and singles from 1963-65, when singer-guitarist Harley "Red" Allen was really on fire. He'd made a name for himself in the 'Fifties, working in a trio with the Osborne Brothers, though from '58 on, Allen led his own band, keeping afloat and keepin' it real during some of country music's roughest times. The lineup on these tracks changed frequently, but with sidemen like Frank Wakefield, Bill Emerson and Scotty Stoneman pitching in, along with the Yates Brothers, Bill and Wayne, filling out the vocal harmonies, Allen & The Kentuckians were a force to be reckoned with. This stuff's about as good as it gets, and puts most of Allen's early '60s contemporaries to shame. It's really, really good, really, really rootsy, true bluegrass... highly recommended!
Red Allen "Lonesome And Blue: The Complete County Recordings" (Rebel, 2004)



This disc reissues two classic mid-'60s albums, Bluegrass Country, from 1965, and 1966's Red Allen & The Kentuckians, which were among the first records issued on the fledgling County label. Bluegrass fans will note these records for their historical significance -- fiddler Richard Greene makes his debut on the first album (soon to move on to Bill Monroe's band, and later newgrass reknown), while mandolin king David Grisman, still testing his wings, was signed on to work his magic on the second. Neither, naturally, were as accomplished as they would later become, but they were still pretty good. While not as electrifying as other Allen albums, this is still pretty nice stuff, well worth checking out, and certainly a major milestone for those tracking the growth of the bluegrass revival.
Red Allen "The Folkways Years: 1964 -1983" (Smithsonian Folkways, 2001)



Another stunning set of "high lonesome" recordings from one of Bill Monroe's greatest folk revival disciples. The soft-pedaled vocals are sublime, the picking is flawless, and the material is classic. A wonderful retrospective, with not a single wasted moment. Highly recommended!
Red Allen & The Osborne Brothers "1957-1958" (Collector's Classics) (LP)





<! also: Red Allen & The Osborne Brothers "Country Pickin And Hillside Singin' " (1959) B002C0Q1F4 - Cassette >

Red Allen & Frank Wakefield "...And The Kentuckians" (Folkways, 1964)


Red Allen "Tradition" (Folkways, 1983)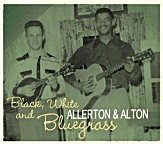 Allerton & Alton "Black, White And Bluegrass" (Bear Family, 2010)


The folks at Bear Family score another coup with this archival set of bluegrass radio shows featuring the New England duo of Al Hawkes and Alton Meyers, who performed together in Maine as The Cumberland Ridge Runners. They were a solid regional bluegrass act, with plenty of lively picking and a good traditional repertoire... What was unique about them was that the duo was interracial: Hawkes was a white farmer's kid from Maine, and Meyers came from a railroading family, but they shared a love of old-time stringband music and hit a nice groove together. In the late 1940s and early '50s, they sang together on radio station WLAM, and built up a pretty solid following (although there were some rough spots along the way, with segregated clubs and the like... ) After the Korean War, which ended their partnership, Hawkes went on to start an independent record label and released singles by regional stars such as Dick Curless, Don Stover, Hal Lone Pine and Betty Cody, and their son, guitarist Lenny Breau. The airshots on this album show a strong, vibrant truegrass act, maybe not wildly different or better than the hundreds of other bands around at the time, but rock solid and totally entertaining. And what a nice glimpse of art transcending politics and prejudice, 'way back in goodle days. Check it out!

Allison's Sacred Harp Singers "Heaven's My Home: 1927-1928" (County, 2004)



A fascinating collection of extraordinarily rare old 78s made at the dawn of the country music industry. The religious tradition that the Allison's Singers were from is pretty far afield from the readily commercialized scene that other rural artists pursued, but as with many shape-note performers, the rawness and emotional immediacy of their work is quite striking. It's also such a distinctive sound! This is an American-born musical tradition that is truly like no other, and the County label has done a commendable job rescuing these old discs from the brink of obscurity. This stuff isn't for everyone, but folks who do like it will be thrilled to hear these songs. (Also check out my Country Gospel section)
The All-Night Gang "Bluegrass From Nashville" (Rebel, 1992)


A funky all-star session featuring (among others) Butch Baldassari, Mike Bub, Stuart Duncan, Terry Eldredge, David Grier, and Roland White...


<! (Margaret Archer [vcl], Terry Eldredge [vcl/gt/bass], Mark Howard [vcl/gt], David Grier [gt], Mark Howard [gt], Keith Little [vcl/gt], Mike Bub [vcl/banjo/bass], Richard Bailey, Jr. [banjo], Gene Wooten [vcl/Dobro], Roland White [vcl/mandolin], Butch Baldassari [mandolin], Brent Truitt [mandolin], Dale Ballinger [bass/hmny vcl], Lawrence White [percussion], Jimmy Campbell/Steve Thomas/Blaine Sprouse/Stuart Duncan [fiddle], Kris Ballinger hmny vcl]. Producer: Butch Baldassari, Mike Bub) >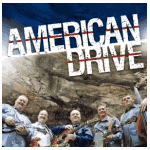 American Drive "American Drive" (Rural Rhythm, 2013)



(Produced by American Drive)
Following the retirement of bluegrass bandleader J.D. Crowe, his New South band has decided to carry on, just under a new name. Like many long-running bluegrass outfits, the band has always had a fluid membership, so the current crew -- Matt DeSpain, Dwight McCall, Kyle Perkins, and Rickey Wasson -- are relatively new faces to begin with, but talented, for sure. Banjo plunker Josh Hymer was brought in to fill the gaps left by Crowe's departure, and longtime fans will be pleased by the continued allegiance to good old, tradition-oriented truegrass. J. D. certainly had a good run, and though be won't personally be shepherding new talent into the ranks, his legacy can clearly be heard in this bright new band. Nice stuff!

Scott Anderson "Rivers" (Mato Music, 2001)



Sleek, sweet progressive bluegrass, built around a soft-edged banjo, and warm, sympathetic accompaniment; probably too saccharine for most fans of rough'n'ready truegrass, but it has some nice moments, and might appeal to folks who like the Alison Krauss approach. About evenly split between instrumentals and vocal numbers.
Darol Anger -- see artist discography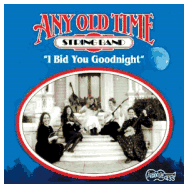 Any Old Time String Band "Any Old Time String Band" (Bay/Arhoolie, 1978, 1980)



This San Francisco Bay Area ensemble was one of the most charming -- and accomplished -- of the late -'70s string band revivalists. The 1996 CD reissue combines two LPs originally released in 1978 and 1980, and features their lovely version of the melodic oldie, "C-U-B-A," originally a hit for vaudeville star Billy Murray in 1920. The lineup changed between albums, but Kate Brislin and Sue Draheim were core members of the band, along with Genny Haley on guitar... and their sense of "old-time" music, including old-time jazz and Tin Pan Alley material, was right on the button. Very sweet and highly recommended.
Any Old Time "Ladies' Choice" (Bay Records, 1983) (LP)

Apple Country "Bluegrass" (Orchard Records, 1974) (LP)


This was the college band (at Yale) of singer-guitarist-mandolin picker Phil Rosenthal, who went on to front the Seldom Scene in '77... Rosenthal plays mandolin on this album, with Dave Kiphuth on banjo and Mark Rickart on guitar...


<! A native of Guilford, CT, Phil began his professional career in the 1970's as mandolin player and singer in the New England-based bluegrass bands Apple Country and Old Dog. In 1977, he joined The Seldom Scene - He recorded seven albums with the band, and he left the group in 1986... > <! ? - Mornsroe - fiddle ? - Labrie - bass >

Arkansas Sheiks "Whiskey Before Breakfast" (Bay Records, 1975) (LP)


An early SF Bay Area "all-star" band, with folks such as Jody Stecher, Kate Brislin, Laurie Lewis and Tony Marcus, trotting through a widely diverse repertoire of "American and English" tunes... Stylistically this ranges from straight bluegrass to western swing-tinged jazz and old-timey numbers, as well as a few vocal numbers reminiscent of England's Watersons... There are plenty of rough edges here, but it's a nice glimpse at this style of folk revivalism made at a time when stylistic differences weren't so clearly cut, and bands were in it strictly for fun, and didn't feel the pressure to specialize in order to get an audience.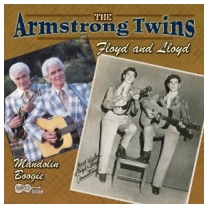 The Armstrong Twins "Mandolin Boogie" (Arhoolie, 1979/2004)



Killer-diller hillbilly music from the late 1940s, with Arkansas natives Floyd and Lloyd Armstrong taking the stripped-down bluegrass/old-timey sound of "brother duets" like the Blue Sky Boys and pushing it into an aggressive, driving style that prefigures the rockabilly sound of the next decade. The Armstrong Twins distinguished themselves from many of their hillbilly boogie contemporaries in several ways: first off, they were in the vanguard, a lot of the country boogie material dates from the early '50s, and their 1948-49 recordings predate the main deluge. Then there's their choice of instruments: led by an acoustic mandolin, rather than the classic honkytonk fiddle-and-steel sound that most hillbilly boogie artists built off of... Finally, there's the fact that they quite simply rocked! A lot of hillbilly boogie was kind of awkward and gangly, whereas the Armstrongs sounded perfectly at ease, rollicking and having lots of fun. It's an infectious sound: their mile-wide smiles are audible across the decades, and the picking is also top-notch. This CD reissue also includes several tracks recorded during a 1979 reunion session -- their voices don't have the same spark and fire as when they were young, but the music is played with great authority and compare quite favorably with similar stuff done by the Blue Sky Boys during their '60s and '70s sessions. Good stuff... a keeper, for sure!!
Jimmy Arnold "Southern Soul" (Rebel, 1983)

Jimmy Arnold "Ridin' With Ol' Mosby" (Rebel, 2006)



A fine retrospective of bluegrass songwriter and multi-instrumentalist Jimmy Arnold, a banjo-pickin' prodigy who sailed through several bands in the 1970s and later refashioned himself as sort of a truegrass auteur. This is a tasty selection drawn from three solo albums recorded for the Rebel label, including several songs from his highly-regarded 1983 album, Southern Soul, and a handful of lively, previously unreleased tracks that will turn a few ears. As detailed in the liner notes, Arnold lived a wild life and died young, but his restless energy and creative impulses come through loud and clear in all of these recordings. Although some may have faulted him for lacking polish in his technique, there's something refreshing about the ragged edges and tiny gaps in his playing -- instead of sounding like just another too-smooth, perfect picker, he sounds like an artist with a dynamic personal style, playing live and in the moment, with an unfettered enthusiasm that recalls some of the idiosyncratic old-timey recordings of the 1920s and '30s. It also doesn't hurt that he has some of the finest pickers of the time backing him up -- Mike Auldridge, Mark Newton and Cliff Waldron, in particular. All in all, this is a pretty nice record. Guess I'm going to have to track down a copy of Southern Soul as well!
Clarence "Tom" Ashley "Greenback Dollar" (Rebel/County, 2001)



A top-notch set of blues-tinged early country music from this North Carolina guitarist. Many of these songs are now folk scene standards, including the title track, which was one of the pivotal early hits for the late-'50s folkie revival, when recorded by the Kingston Trio. In these original versions, Ashley's Depression-era recordings strike the perfect balance between the grimly morbid sensibilities of the old-time mountain music and the buoyancy of the emerging commercial country scene. He has an edge, yet avoids the psychotic intensity of Dock Boggs, who could also be considered a precursor to rock-style music. This is a great set, full of lively, good-humored performances and plenty of great tunes. Highly recommended!
Clarence "Tom" Ashley & Doc Watson "The Original Folkways Recordings, 1960-1962" (Smithsonian-Folkways, 1994)


Clarence "Tom" Ashley & Tex Isley "...Play And Sing American Folk Music" (Smithsonian-Folkways, 1994)


Mike Auldridge -- see artist discography
---
Bluegrass Albums - Letter "B"
---