<! MP3 09/21/09 > <! outside 00/00/00 > <! pix 00/00/00 > <! icons 12/16/10 > <! UPDATES: 09/21/09 - need to add Trischka discography > <! Tall Timber "Encore" (Voyager Recordings, xxxxx) (LP) B001UDJNQI (Produced by Paul Speer) - bluegrass group out of Seattle Turkeyfoot Band "Makin' Tracks" (TFB Productions, 1980) (LP) B004FCYSNO - bluegrass band w.Vassar Clements Tracklist: Fool's Gold Stay Breakout The Instruments Lookin' Away One Room Country Shack Maria Can You Hear Me Make Me Believe 747 Money - also country? Ernie Thacker Junior Blankenship Band Robin Trout "Listen To That Old Banjer Ring" (xxxxx, xxxxx) Thunder Mountain "You Gave Me A Song" (1980) (LP) B0011G6D3U - with original songs by Karen and Ken Stillman - from Wisconsin(?) - includes a cover of Bob Dylan's "You Ain't Going Nowhere" Traver Hollow "Genuine Acoustic Bluegrass" (Fishtrac, 1985) (LP) - a bunch of Bill Monroe and Carter Family tunes, one by Buck Owens, and some originals by Paul Harvey and Peggy Harvey Traver Hollow "Genuine Acoustic Bluegrass" - LP sealed record private press RARE >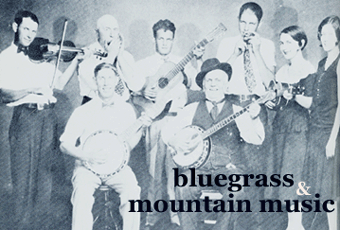 ---
Hi, there... This page is part of the Slipcue guide to various bluegrass artists, which is part of a much larger Hick Music website. This "guide" is not meant to be comprehensive or authoritative, just a quick look at a few records I've heard recently, as well as some old favorites. Comments or corrections are invited... and recommendations are always welcome!
This page covers the letter "T"
---
A | B | C | D | E | F | G | H | I | J | K | L | M | N | O | P | Q | R | S | T | U | V | W | X, Y & Z | Comps | Other Country Styles
---
Barry & Holly Tashian -- see artist discography

Tasty Licks "Tasty Licks" (Rounder, 1978)


The early works of banjoist Bela Fleck find him listed as "the third lead instrument" in this zippy ensemble, backing mandolinist/vocalist Jack Tottle in an ambitious set of innovative progressive 'grass... The band's name isn't just a cute, coy pun, it's also a declaration of bragging rights: the aggressive jazz-pop-grass fusion that would make Fleck famous is hinted at here in the complexified harmonies and rhythmic twists, piled atop a relatively traditional set of truegrass tunes. Tottle's voice doesn't do much for me, but the approach is definitely creative and new...After a while, it starts sounding a little too clever, but you have to give them credit for their groundbreaking approach. Also, this is relatively restrained, a midway point between the folk-tinged work of earlier bands such as the Country Gentlemen, et al, and the more panoramic explorations of David Grisman and his jazzed-up "spacegrass" crew. Fans of Fleck will want to check out these formative recordings, while regular old 'grass fans will be able to groove on it as well... And, yeah, there's some sweet picking on here, too!
Tasty Licks "Anchored To The Shore" (Rounder, 1979) (LP)


The second album by this much-vaunted band... After this, Fleck formed Spectrum with Jimmy Gaudreau, and then moved into a gig with the New Grass Revival...
Team Flathead "The Huber Banjo Sessions" (Huber Banjos, 2003)
A hotshot 4- and 5-string plunkfest featuring Jim Mills, Sammy Shelor, Ron Stewart, Alan Bibey and other first-rate banjer pickers, along with artisan/businessman Steve Huber, who bankrolled this album to showcase the fruits of his labors. Yes, the album is a promotional vehicle, but it's also got some mighty fine pickin' on it, too. (Not sure where you'd pick it up at, though: I think you have to get it straight from Huber Banjos, at huberbanjos.com...)
The Tennessee Mafia Jug Band "Barnyard Frolic" (RME, 2003)






<! with: Kent Blanton, Mike Armistad, Mac Wiseman, Jack Clement, Marty Stuart Lester Armistead Leroy Troy >

Ernie Thacker & Route 23 "Backbone Job" (Crosscut, 2000)

Ernie Thacker & Ralph Stanley "Holdin' On" (Crosscut)

The Thacker/Blankenship Band "Tennessee Blues" (Copper Creek, 2002)



With Ernie Thacker and Junior Blankenship...

Ernie Thacker "The Chill Of Lonesome" (Doobie Shea, 2002)



A former member of Ralph Stanley's Clinch Mountain Boys, Ernie Thacker breaks out solo with a nice mix of truegrass and old-school country, an album marked by sharp production, bright, lively picking and soulful group vocals. On a few tracks, the songwriting may be a little too lofty and ornate, but other tracks moe than make up for it... The album starts off on a strong religious note (which could be a turnoff; I like a lot of bluegrass gospel, but thought that this somehow had more of a contemporary Christian slant, almost...) The secular side kicks in quickly, though, and these songs are smpler and more fun, particularly "Another Piece Of My Heart" and "Highway Of Sorrow," both of which sounds like something Jimmy Martin might have recorded back in his prime... Not bad! If you like the recent Karl Shiflett albums, then this is certainly worth checking out as well.
Ernie Thacker "The Hangman" (Pinecastle, 2009)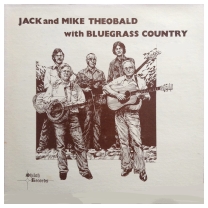 Jack & Mike Theobald "With Bluegrass Country" (Shiloh, 1979) (LP)


(Produced by G. Humphrey & Dale Davis)
Brothers Jack and Mike Theobald were from the Wichita, Kansas area - apparently they were in the first bluegrass band in the state of Kansas, the Bluegrass Country Boys, formed in 1963, and remained stalwarts of the Sunflower state country scene for decades to come...
Chris Thile -- see artist profile
IIIrd Tyme Out "IIIrd Tyme Out" (Rebel, 1991)


IIIrd Tyme Out "Puttin' New Roots Down" (Rebel, 1992)


IIIrd Tyme Out "Grandpa's Mandolin" (Rebel, 1993)


IIIrd Tyme Out "Letter To Home" (Rounder, 1995)



Yet another solid album from this near-supergroup. A little too self-assured and professional for my tastes; perhaps also a bit too country-ish, in a sentimental, Vince Gill-ish kinda way. Slick, but still good.
IIIrd Tyme Out "Living On The Other Side" (Rounder, 1997)


IIIrd Tyme Out "Live At The MAC" (Rounder, 1998)


IIIrd Tyme Out "John And Mary" (Rounder, 1999)



Another nice, nearly flawless set, emphasizing sweet-sounding heart songs, with a trace of hot picking and mountain gospel thrown in for good measure. Nice sentimental stuff!
IIIrd Tyme Out "Back To The MAC" (Rounder, 2001)



A solid, if almost overly-professional, concert album by this fine traditionally-oriented bluegrass ensemble. Nice mix of fancy playing and sweet vocals, with an emphasis on good old-fashioned heart songs.
IIIrd Tyme Out "Singing On Streets Of Gold" (Chateau Music Group, 2002)


A sweet stunner of a gospel album that cruises right into the path of the "southern gospel" crowd. This set probably won't please their truegrass fan base as much as other albums, but it's still pretty solid.... Not that their secular stuff is bad, but I guess there are just some folks who are at their best doing religious material... It's just were their hearts are at. Anyway, this is a nice mix of tight, smooth harmony vocals and flawless picking. Maybe a smidge less perfect and more exciting than their non-gospel material tends to be. Highly recommended indie release!
IIIrd Tyme Out "The Best Durn Ride" (Chateau Music Group, 2004)


I'm not sure what's going on here... They've sure mellowed out a lot, and slowed down their sound, and seem to be taking things really, really easy. Whether there's enough vim and vigor here for the average 'grass fan to sit up and take notice is up to question. This is sweet stuff, but a little sleepy.

IIIrd Tyme Out "Round III At The MAC" (Chateau Music, 2006)


The band's third live album recorded at the Mountain Arts Center is another rock-solid set of note-perfect, professionally delivered, high-lonesome truegrass. I know some people find these guys to be a little too slick or flawless, but ya gotta admit, this record is played with passion and intensity. Songs by Bill Monroe and the Stanley Brothers are mixed in with some swell gospel, a new Tom T. Hall tune, a couple by Bill Castle and a few other interesting choices... Good vocals and kickass pickin' -- what more could ya want?
IIIrd Tyme Out & Russell Moore "Russell Moore & IIIrd Tyme Out" (Rural Rhythm, 2009)


IIIrd Tyme Out "Erase The Miles" (Rebel, 2004)



A best-of set looking back at the band's earliest work, on the Rebel label.
IIIrd Tyme Out "Footprints: A IIIrd Tyme Out Compilation" (Rounder, 2007)



A look back on their Rounder years...


<! IIIrd Tyme Out (Rebel, 1991) B00000027C Puttin' New Roots Down (Rebel, 1992) B00000027Z B001CD8DLC Grandpa's Mandolin (Rebel, 1993) B00000028I B0019265ZM -Letter to Home (Rounder, 1996) Living on the Other Side (Rounder, 1997) Live at the Mac (Rounder, 1998) -John & Mary (Rounder, 1999) -Back to the Mac (Rounder, 2001) -Singing on Streets of Gold (Chateau Music Group, 2002) -The Best Durn Ride (Chateau Music Group, 2004) B00023P4ME Erase The Miles (Rebel, 2004) B00018D3OG B001AHJ0K8 - best-of set -Round III at the MAC (Chateau Music Group, 2006) Footprints: A IIIrd Tyme Out Compilation (Rounder, 2007) B000XPU62O B0011BN7XY >

Benny Thomasson "Legendary Texas Fiddler" (County/Rebel, 2005)



This is some mighty fine fiddle music, representing the true, authentic regional styles that Thomasson -- an old-timer himself -- grew up with in a lifetime of Texas dancehalls and front porch jam sessions. If you like raspy, truly rural fiddle tunes, then this disc is one you'll not want to pass up. Recommended.

Eric & Suzy Thompson "Adam And Eve Had The Blues" (Arhoolie, 1989)



Nice stuff from the San Francisco folkie contingent. A relaxed set which ranges from backporch acoustic folk-blues to soft-edged cajun waltzes and a bit of old-timey music thrown in for good measure. Not earthshaking, but that's kinda the point.


<! 144 x 144 >

Suzy Thompson "No Mockingbird" (Native & Fine, 2003)


A nice, soulful offering from fiddler Suzy Thompson, a veteran of bands as diverse as the Any Old Time String Band, The California Cajun Orchestra and the Klezmorim, whose repertoire ranges from old bluegrass and old-time stringband music to acoustic blues and a touch of klezmer and cajun. She's joined here, on her first solo album, by a talented battery of (mostly) SF Bay Area musicians -- the esteemed Mike Seeger, banjoist Bill Evans, Maria & Geoff Muldaur, Kate Brislin and Jody Stecher, Eric Thompson, bassist Steven Strauss and others. It's a nice, understated set, with plenty of fine performances. Recommended.

Suzy Thompson "Stop & Listen" (Arhoolie, 2005)



Following up on her previous solo album from 2004, veteran Bay Area fiddler Suzy Thompson leaves the 'grass behind and sticks to the blues, cutting loose on this fine live set, with pickin' that leans towards the Delta... It's an open-ended love letter to the folkie/blues in-crowd... Thompson has worn many musical hats over the years, but this disc highlights her at her bluesiest, in sort of a Maria Muldaur mode, backed by longtime partner Eric Thompson and the Thompson String Ticklers... Nice rapport with her hometown crowd, too, down at Berkeley, California's fabled folk club, the Freight & Salvage Coffeehouse.
Eric & Suzy Thompson "Dream Shadows" (Herringbone Disc, 2008)



Three Fox Drive "Listen To The Music" (Koch, 2005)


Well, yes, the title track actually is a cover of the old 1970s Doobie Brothers hit... But let's not hold that against them. (It coulda been worse: they could have done "China Grove"! ) Anyhoo, 3 Fox Drive are a swell progressive bluegrass outfit from upstate New York, bulit around the vocal and instrumental work of Kim, Barb and Joel Fox (on guitar, vocals and banjo, respectively...) These Foxes are continuing the legacy of their earlier band, the Fox Family bluegrass band, which put out a couple of albums in the '90s... This is fine music, with strong picking and innovative, yet solidly rootsy, arrangements... I think most contemporary 'grass fans will enjoy this album quite a bit.. There is an occasional sluggishness to their tempo and meter, but overall, this is pretty nice stuff. Folks who like Alison Krauss, Laurie Lewis and even Dolly Parton's recent acoustic outings will probably want to check this out.
Three Fox Drive "FestivaLink Presents 3 Fox Drive At Wintergrass: 2/24/07" (FestivaLink, 2005)

Tom, Brad & Alice "Been There Still" (Copper Creek, 1998)



Tom, Brad & Alice "Holly Ding" (Copper Creek, 2000)



That's Tom Sauber, Brad Leftwich and Alice Gerrard, as venerable a group of old-timey revivalists as you're ever likely to hear. This is the trio's second album (I still haven't tracked down the first), and it's a nice, gangly set of oddly-arranged proto-bluegrass tunes, arranged and performed in a style that takes the music back to its unruly back-woods roots, when song measures and lyrics veered about with wild unpredictability. This album starts out with an unusual version of a familiar folk tune ("The Cuckoo"), forcing you right off the bat to meet these guys on their own terms. But once you settle in on their wavelength, it's a really fun little record. Recommended!
Tom, Brad & Alice "We'll Die in the Pig Pen Fighting" (Copper Creek, 2002)


Tom, Brad & Alice "Carve That Possum" (Copper Creek, 2005)



Too Blue "Trouble With The Grey" (TooBlueMusic, 2011)



(Produced by Too Blue & Bob Harris)
A fun set of pop-friendly bluegrass with a light, playful feel and plenty of bright, sweet picking. Two New England gals, Joan Harrison and Betsy Rome, share the vocals while playing some hot banjo and guitar; they wrote most of the songs as well and exude a cheerful, energetic vibe. In a scene dominated either by twangy traditionalism or gooey folk-pop crossovers, Too Blue's bouncy melodic style stands out; I'm reminded of Red, White & Blue(Grass)'s stuff in the early 1970s, a solid band that can play no-nonsense truegrass, but has an unapologetic hint of rock'n'roll bounce in there as well. I thought this album was really enjoyable -- nice cover of Karla Bonoff's "Home," too... Always a favorite!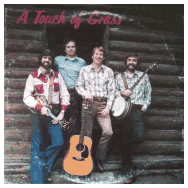 A Touch Of Grass "A Touch Of Grass" (Matador Records, 1981) (LP)
(Produced by Bob Lindner & Fred Catero)
This Bay Area bluegrass band deserves mention in the "hippiebilly" annals, if for no other reason than the record features liner notes by KFAT deejay Cuzin Al Knoth, who taught me a thing or two about bluegrass, back when I was a kid. Also, they have an interesting song selection which includes some country covers (like Don Gibson's "Oh Lonesome Me"), Peter Rowan's pothead anthem, "Panama Red," and a particularly nice version of the contemporary Hawaiian pop song, "Waimanalo Blues" by Country Comfort, which I believe spotlights some sweet dobro playing by guest picker Mike Audridge and his pal, the band's lead singer, Bob Lawrence, who co-authored a book on dobro technique with Auldridge. To be honest, these guys were not all top-flight pickers, but the album has a nice, earnest feel, and is local as all get-out: Northern California gets a special shout-out in one of their original songs, "Mendicino," and the label was in then-sleepy Sunnyvale. (I'm willing to bet that bassist Mike Sanders -- whose bio blurb (from 1981) -- says that he "sells and repairs home computers," did alright for himself...)
A Touch Of Grass "My Home In West Virginia" (LP)
Different band, same name. This combo featured Wesley Shryock and guitarist Cliff Hardesty... Anyone know more about these guys?

The Traditional Grass "Howdy, Neighbor, Howdy" (Rebel, 1992)


(Produced by The Traditional Grass)
A crisp, twangy set from this sharp, old-school truegrass band. The group is fronted by fiddler Paul Mullins, a veteran of the 1950s bluegrass scene who toured with the Stanley Brothers... He's joined by his son, banjoist Joe Mullins and mandolin player Gerald Evans and some of their pals... It's a fun set, with a solid, punchy sound that's very reminiscent of the genre's golden era, with fiddle licks that chop right into the songs and bright, assertive picking and joyous vocals throughout. Includes a couple of nice, heartfelt gospel numbers and heartsongs galore. Recommended!


<! gospel: My Memories Aren't Precious Anymore Let Me Walk, Lord, By Your Side Lord, Lead Me On Home >

The Traditional Grass "I Believe In The Old Time Way" (Rebel, 1993)

The Traditional Grass "Songs Of Love And Life" (Rebel)


The Traditional Grass "10th Anniversary Collection" (Rebel)


The Trail Band "Voices From The Oregon Trail" (Trail End Productions, 1992)


The Trail Band "Trail's End" (Trail End Productions, 1993)



The Trail Band "An Old Fashioned Christmas" (Trail End Productions, 1994)



The Trail Band "Christmas With The Trail Band - Live In Concert" (Trail End Productions, 1996)

The Trail Band "Immigrant Dreams" (Trail End Productions, 1998)


The Trail Band "Lewis And Clark" (Trail End Productions, 1999)


The Trail Band "Making Spirits Bright" (Trail End Productions, 2001)


The Trail Band "Oregon Stories" (Trail End Productions, 2003)



This Oregonian ensemble offers a little something for everyone -- some topical folk tunes, light, swinging bluegrass, deeper roots-rock ala The Band, and even a bit of Celtic fiddling. It's not all dazzling, but the low-key approach works wonders, and the good songs are very good. Also nice is the band's genuine regionalism -- many of their lyrics have to do explicitly with local, Oregon-centric material (including several songs about rainy weather...) A nice, down-to-earth, real folks making real music kinda record.

The Trail Band "Peace On Earth" (Trail End Productions, 2005)


The Trail Band "Snow On The Roof" (Trail End Productions, 2008)


The Travelers "The Travelers" (King Bluegrass, 1982) (LP)





<! Side 1: Catfish John; Old Home Place; Blackberry Blossom; Ebo Walker; To Love Somebody; Orange Blossom Special. Side 2: Happy Together; Love Come Home; Onna; Hey Boys; Paradise; Gensing Sullivan >


Tony Trischka -- see artist discography




Tri-State Bluegrass Express "Bluegrass Seed" (Trail End Productions, 197--?) (LP)
A swell set of straight-ahead, no-nonsense truegrass from this Amarillo, Texas quintet. The guys are all locals: Eudell Gifford on guitar, Jim Holmes (bass), Ed Maxwell (banjo), Bill Smith (fiddle) and Wayne Tolbert on mandolin, and they play with energy and grit, the way that guys who are just doing it for fun play. It's mostly cover tunes, though Eudell Gifford contributes the country-flavored "You Walked On My Heart For Teh Last Time." All in all, a pretty zingy, soulful album!



Troublesome Creek String Band "Fast As Time Can Take Me" (County/Rebel, 2005)



Flat out, no questions, no doubt about it, this is a one-hundred-percent perfect old-timey stringband album. The picking is understated and delightful, the vocals have just the right mix of antiquity and good humor, the song selection tilts towards the traditional and the pacing of the set is flawless; I could listen to this record for days on end and never grow tired... If I sound effusive, that's because I am. These folks -- banjoist Steve Arkin, fiddler Rick Martin, guitarist Dick Harrington and bassist Lorie Lichtenwalner -- don't make a big deal out of being one of the best damn bands you'll ever hear; they just play with an obvious love of the music and let the tunes take care of everything else. They tip their hats towards eminent old time-rs like Brad Leftwich and Dirk Powell (Martin studied fiddling with guidance from Leftwich) and they do their mentors proud. Some purists might find these performances too smooth and not "bent" enough, but I think it all sounds really fine. An entertaining, accessible album, drenched in tradition, but very much vibrant and alive in the here and now. Highly recommended.


<! Billy Troy "Broken Moon" (?????????, ?????) B000V8ES5O not sure what this is - Rosie Flores, Josh Graves, Marty Stuart mentioned >

Leroy Troy "The Old Grey Mare" (Rounder, 2001)



A little goofy, slightly over-the-top, but convincing and compelling nonetheless, cornpone without being corny. Leroy Troy is not as old as he sounds, singing in a gravelly, whispered lisp, trotting through a bunch of old-time tunes, but his affectations aren't intrusive, they work pretty well in the context of his tunes. Helped out by a bunch of pickin' pals, including Marty Stuart in a welcome return to his hillbilly roots, this is as much a bluegrass novelty album as it is old-timey, although for folks looking for the old-timey sense of nostalgia without quite as much of the musical severity, this could be a fun record to explore. I liked it. (Also see: The Tennessee Mafia Jug Band.)
Two High String Band "Two High String Band" (2000)


Two High String Band "Insofarasmuch" (Blue Corn, 2003)



A delightfully diverse, lighthearted folkie-bluegrass set, with some old-fashioned, western-themed numbers, straight-up truegrass, Grismanesque instrumentals, and endearing, goofy whimsies such as "You Can't Run Away From Your Feet." I really enjoyed this album a lot... it's one of those records that, somehow, has managed to stay in the CD carousel for several weeks, while others fly through faster than hummingbirds in a honey factory... Why has this one outlasted the rest? I guess it's because of the low-key approach, the obvious sense that these folks had a lot of fun making the record, and the relaxed folkish vibe, which reminds me of Happy Traum's old albums, and the confidence the band has in its own music. There are no paid consultants or marketing geniuses in there, mucking it all up, but they also manage to sidestep most of the cutesy-cloying pitfalls that many modern folkies fall for, maintaining just the right balance of goofiness and rootsiness. Bass player Bryn Bright has made a name for herself recently playing with David Grisman (on the Old & In The Grey album...) He returns the favor playing on a couple of tunes; Vassar Clements also adds a lick or two, but really, this band does fine all by it's lonesome. Recommended!
Two High String Band "Moonshine Boogie" (Blue Corn, 2006)


Two High String Band "Hot Texas Bluegrass Burrito" (2009)



Dan Tyminski "Carry Me Across The Mountain" (Doobie Shea, 2000)



For a fella who's been backing Alison Krauss up for years, Tyminski sure plays things straight on his solo debut. This fine disc came out at roughly the same time as the O Brother, Where Art Thou soundtrack (which features Tyminski singing the lead on "Man Of Constant Sorrow"...), and shows us all that, yes indeed, this fella's got the real goods. This is a nice set of traditionally oriented tunes, mostly of modern vintage, but firmly rooted in the more melodic end of the old-fashioned truegrass school. A few songs slide into more ornate, slick stuff, but really, this is an album anyone should be happy to own. Besides, anyone who covers the Louvin Brothers' old pal, Eddie Hill ("Tiny Broken Heart"), is alright by me. Recommended!

Dan Tyminski "Wheels" (Rounder, 2008)



(Produced by Dan Tyminski)
Another impressive solo album from multi-instrumentalist Dan Tyminski, a key member of Alison Krauss' band, Union Station, and a fine singer in his own right. His last album came out eight years ago, and although he's had plenty of opportunities to shine in the Union Station setting, I'm sure many fans will be happy to hear him doing his own thing again. Tyminski continues along the much the same path as before, mixing flawless picking with well-crafted songs. This time perhaps there's a little less of a pure bluegrass feel, and more of a tilt towards philosophical, "high concept" songs, such as the vanishing-farmer tune, "Making Hay," the sort of thing that sometimes winds up as a ballad track on a Top 40 Nashville album. It took a couple of listens for it to really sink in, but the similarity between Tyminksi's sound and Ricky Skaggs' Kentucky Thunder is pretty strong, helped enormously by Tyminksi's similarly rich, warm vocal style. Indeed, folks who like Ricky Skaggs' work are gonna love this album.
The Tyners & Train 45 "Daylite's Comin' " (Golden West Bluegrass, 1982) (LP)
An unassuming, locally-produced album from the San Diego-based duo of Dick and Jan Tyner, with assist by fiddler Byron Berline and banjoist Rick Ahrens. The title track is a Tyner original, while the rest of the record is a nice selection of traditional and more contemporary covers from folk, bluegrass and country, including a version of "Roses In The Snow" (recently covered by Emmylou Harris on her bluegrass album of the same name), Richard & Mimi Farina's "Pack Up Your Sorrows" and standards like "Airmail Special" and "Handsome Molly." Berline contributes a sizzling instrumental called "Hot Burrito Breakdown" which showcases all the pickers... Not groundbreaking or earthshaking, but nice, unpretentious truegrass... The gospel-themed title track is a real winner.


<! 05/2014: no ASIN, purchased in Escondido > <! release date per BGU >

---
Bluegrass Albums - Letter "U"
---