<! MP3 09/14/09 > <! update 09/14/09 - other peasall album - other updates? > <! outside 00/00/00 > <! pix 00/00/00 > <! icons 12/16/10 > <! The Phipps Family The Payroll Boys "Field Where Once We Played" Byron Parker & His Mountain xxxxxxx "Bluegrass Roots" (Old Homestead, xxxxx) (LP) - sessions from 1940, with Snuffy Jenkins, Homer Sherrill, Leon Stokes and Clyde Robbins Pure Quill "There's A Place in Thompson" (Boxer Records, 1983) (LP) - Bluegrass country band features hammer dulcimer, guitar, banjo bass, accordian, cello, etc. From Ohio. Prater Brothers - ST - PRIVATE PRESSING OHIO BLUEGRASS Palmetto Bluegrass "Memories Of Louise" RARE PRIVATE BLUEGRASS LP - The Putnam County Pickers "...It's About Time" (xxxxxx, xxxxxx) The Pickin' Tymes "Bluegrass: Past, Present, Future" (Jackalope) - from OKLAHOMA - looks longhair Pacificly Bluegrass "Pacificly Bluegrass" (PB Records, 1979) - rare West Coast(??) album - Side 1: Tell Me; You'll Finde Her Name Written There; Who Shall I Call; Crown Junction Breakdown; Lonesome River; Long As You Still Love Me. Side 2: Hard Road To Travel; Harbor Of Love; Black Watch; Lonely Moon; Cimarron. >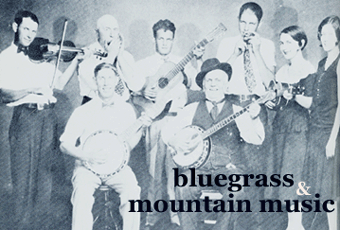 ---
Hi, there... This page is part of the Slipcue guide to various bluegrass artists, which is part of a much larger Hick Music website. This "guide" is not meant to be comprehensive or authoritative, just a quick look at a few records I've heard recently, as well as some old favorites. Comments or corrections are invited... and recommendations are always welcome!
This is the first page covering the letter "P"
---
A | B | C | D | E | F | G | H | I | J | K | L | M | N | O | P | Q | R | S | T | U | V | W | X, Y & Z | Comps | Other Country Styles
---
Dan Paisley & The Southern Grass "The Room Over Mine" (Rounder, 2008)



A rock-solid, rugged set of real-deal, rough-edged bluesy bluegrass, this album will be utterly satisfying for traditionalist truegrass fans, particularly Paisley's soulful but unprettified vocals, which have the snap and twang of old Flatt & Scruggs or classic Jimmy Martin sides. Likewise, the picking is powerful but unflashy, full of bouncy rhythms and bright melodic riffs, the sort of unfussy, quick licks that dominated bluegrass in the 1950s when it was still pop music in a jukebox world. This music leaps out at you, one great song after another in the classic backwoods mode. Highly recommended!


<! TOM PALEY: (per Wikipedia 12/11) Tom Paley "Folksongs Of The Southern Appalachian Mountains" (1953) date???? Tom Paley "Sue Cow (1969) Tom Paley "Hard Luck Papa: Old Time Picking Styles And Techniques" (1976) Tom Paley "Stern Old Bachelor" (1985) Tom Paley "Old Tom Moore And More" (1991) Collaboration - Jean Ritchie, Oscar Brand, Tom Paley, Harry and Jeanie West "Shivaree!" (1955) Jean Ritchie, Oscar Brand and Tom Paley "Courtin's A Pleasure" (1955) Eric Weissberg, Tom Paley, Art Rosenbaum, Marshall Brickman "Folk Banjo Styles" (1962) Old Reliable String Band "The Old Reliable String Band" (1962) (Tom Paley, Roy Berkeley and Artie Rose) Tom Paley/Peggy Seeger/Claudia Paley "Who's Going To Shoe Your Pretty Little Foot?" (1964) The New Deal String Band "Down In The Willow" (1969) (Tom Paley, Joe Locker, Janet Kerr) The New Deal String Band "Dealing A New Hand (From The Same Old Deck)" (1999) (Tom Paley, Joe Locker, Ben Paley) The Mysterious Redbirds "The Mysterious Redbirds" (Tom Paley, James Reams, Bill Christophersen) Tom & Ben Paley "Svenska LŒtar" (1998) Tom & Ben Paley "On A Cold Winter Night" (recorded 1989) (1993) Tom Paley/Barbara Lester/Ben Paley "Heartsease" (1991) Tom Paley/Barbara Lester/Ben Paley "Separate Ways" (1993) Tom Paley & Bert Deivert "Beware Young Ladies!" (Gravitation 023, Sweden) (2007) >

Chris Pandolfi "Looking Glass" (Sugar Hill, 2009)



(Produced by Chris Pandolfi)
An excellent set of newgrass/new acoustic instrumentals from Chris Pandolfi, the banjo plunker for the Infamous Stringdusters. All the songs are original compositions, with some tilting towards Bela Fleck-ish poppishness, and others, like "Mr. Manys" having sort of a loping, John Hartford-esque feel. Along for the ride are mandolinist Matt Flinner, guitarist Chris Eldridge, fiddler Stuart Duncan and others, including fellow Stringdusters Jeremy Garrett and Andy Hall (who put solo albums of their own out earlier) the band's new guitarist, Andy Falco, and Jesse Cobb. It's a nice set -- original, exploratory, consistently satisfying and engaging, not too gooey but also not a by-the-numbers sizzler. Recommended!


<! 5/09, 08/10, 12/10: still MP3 only >
Ray Park "Fiddletown" (Sierra Records, 1982) (LP)


(Produced by Ray Park, Larry Park & John Delgatto)
A stunning album by fiddler Ray Park who, in partnership with Vern Williams, was one of the pillars of the California bluegrass scene. Park was a native of the Ozarks who moved California's Central Valley as a young child, worked in hillbilly bands as a teen, and met Williams in the late '50s, when they formed what would become one of the most influential bluegrass bands on the West Coast. Joining Park on this beautifully produced album is Herb Pedersen who joined the Vern & Ray band in 1966(!) as well as Doug Dillard and Byron Berline, along with Park's sons, Cary and Larry, who hold down the rhythm on several tracks, and a few other pickers who were in their orbit. It's a fiery, joyful get-together, with lots of fun, uptempo jamming. Park is amazing of the fiddle, the very definition of power and concision, and clearly having the time of his life. This is a picker's album, for sure, but also has a few fun vocal tunes, notably "Bluegrass Music Blues," where Park remembers the old days when he dreamed of playing in Bill Monroe's band on the Opry, but found Nashville too hard a nut to crack. Every track on here is great, though there are definite dazzlers, such as "Black Mountain Rag (Blues)," which has some particularly sweet licks. Great record if you can track it down!
David Parmley "I Know A Good Thing" (Sugar Hill, 1989)

David Parmley "Southern Heritage" (Rebel, 1994)

David Parmley & Scott Vestal "Continental Divide" (Pinecastle, 1995)


David Parmley & Scott Vestal "On The Divide" (Pinecastle, 1996)


David Parmley & Continental Divide "There'll Always Be A Rocking Chair" (Pinecastle, 2000)


Bandleader David Parmley (who, it must be said, bears an astonishing likeness to President Bill Clinton...) has such a plainspoken, almost conversational vocal style that some listeners might find his unappealing... But it'll grow on you, as you settle into the band's brisk, no-frills, all-roots approach. Continental Divide follows in the tradition of folk-grass bands like the Seldom Scene, combining country heartsongs and perky grassy picking, with songs from the likes of Merle Haggard and Lefty Frizzell alongside new originals by the likes of Randall Hylton and the band's (rather classy) banjo picker, Elmer Burchett, Jr. Heck, any bluegrass band that'll cover Lefty Frizzell's "I Never Go Around Mirrors" has got my vote! This is mighty fine stuff, well worth checking out.
David Parmley & Continental Divide "Pathway Of Time" (Pinecastle, 2001)



Another fine, fine album by Parmely and his crew. The songs are mostly of a more modern vintage, spanning from some old Flatt & Scruggs tunes to grassified version of commercial country tunes by the likes of Keith Stegall and Merle Haggard. Parmley's voice gathers force as it goes along, like a snowball rolling downhill, and by the time you hit Haggard's "Wake Up," and the fine title track, written by bass player Danny Barnes' dad, you oughtta be completely won over. Fine sentimental, heartfelt material... recommended!!
David Parmley & Friends "What We Leave Behind" (Pinecastle, 2001)



A nice, sweet, low-key set of gospel songs and philosophical tunes reflecting on the shadows of life, as the daylight dims. The "and friends" include Ronnie and Del McCoury, Aubrey Haynie and others. Nice, thoughtful album, with first-rate pickin' to back it up.
David Parmley & Continental Divide "Long Time Coming" (CMH, 2005)


Gram Parsons & The Shilohs "The Early Years: 1963-1965" (Sierra Briar, 1979) (LP)


The great patron saint of the country-rock/alt.country scene, cosmic cowboy Gram Parsons dabbled early on with folk and bluegrass, dutifully exploring the Appalachian ballads and various murder ballads. Although a little more vigorous and driving than many other earnest early-'60s folkies, this band was not, really, that remarkable. It's true that even this early on you can hear Gram pushing towards his future sound, but only if you listen really, really attentively; better to check back with him when his country vibe kicked in.


<! Dolly Parton >

The Peasall Sisters "Home To You" (Dualtone, 2005)



(Produced by John Carter Cash)
Slowly but surely the Peasall Sisters -- Hannah, Leah and Sarah -- are staking out their claim as mature musicians, and breaking free of the awwww, ain't dat cute! novelty of their pre-teen celebrity. First heard as the voices behind a trio of moppets harmonizing sweetly in the film O Brother, Where Art Thou, the Peasalls soon found themselves caught up in the pro-bluegrass hysteria that accompanied the film's phenomenal soundtrack sales. The cutesy factor is still intact, but on the opening tracks of their second album, the Peasalls display a bit more weight and grit than on their first disc, which seemed rather a bit contrived and orchestrated by the adult artists guiding their careers. There's still some of sense that here, but their strengths have solidified, and there's a growing sense that these gals could really become significant stylists someday. However, a little deeper into the album the production meanders and loses focus, and the material starts to seems a bit ephemeral and slight. It'll be interesting to see where they go from here -- will their third album be more consistent and sustained than the ones that came before it? Well, let's hope so! The good songs on here are pretty tantalizing.
Herb Pedersen - see artist discography
The Peewee Pickers "Gettin' Goin' " (Peewee Pickers, 1982) (LP)


Aw, gosh, little bluegrass pickers can be so darn cute! And sometimes they grow up and get all famous: this underage quintet from Ogden, Utah included pre-teen banjo picker Matt Flinner (later known for collaborations with folks like David Grier and Tony Trischka, for his own solo albums, and briefly as a member of the jam band Leftover Salmon...) There's also ten-year old fiddler Ryan Shupe who, along with his Rubber Band, had a brief fling in the world of Top Forty country when he had a minor hit in 2005, with the song "Dream Big," and later continued on as a popular regional band. And here they are playing together in their first group, which was organized by Shupe's dad, Ted Shupe, who booked them at various festivals and TV appearances. Oh, I almost forgot: they were really good! Flinner, in particular, is a real whizbang banjo plunker, even though he later switched to mandolin. Take that, Nickel Creek!


<! >

The Perfect Strangers "Perfect Strangers" (Rebel, 2003)



Bay Area old-timey elder Jody Stecher, Chris Brashear and some stringband pals zip through this tasty set of old-timey and bluegrass tunes, with plenty of traditional and public domain material, as well as several excellent new tunes written by Brashear, as well as fellow strangers Peter McLaughlin and Bob Black. Sometimes they're a bit odd and off-kilter (on purpose, in that unruly, old-timey way) but mostly this is sweet and straightforward. Fans of the style will enjoy this a lot.
Larry Perkins "A Touch Of The Past" (Pinecastle, 1993)






<! with a super-duper all-star cast of guest players >

Larry Perkins/Various Artists "A Glad Reunion Day" (RME, 1998)

David Peterson & 1946 "David Peterson & 1946" (Self-released, 2001)



These fellows from Tennessee hit the nail on the head with their homage to the postwar heyday of classic bluegrass. The material is all oldies from elders such as Bill, Lester, Ralph and Carter, as well as blue yodel or two and some nice original material. The picking's solid, too... Seems like there are an awful lot of great bluegrass bands out there, and these fellows are as good as any of 'em. Nice traditionalist mountain music.
David Peterson & 1946 "The Howling Blue Winds" (Zion Mountain, 2003)


David Peterson & 1946 "From The Mountaintops To Roam" (Echomusic, 2005)


Todd Phillips "Released" (Varrick, 1984) (LP)


(Produced & Arranged by Todd Phillips)
Several core members of the old David Grisman "dawg" jazz ensemble gather for a melodic set with a pleasant, familiar feel. Bassist Todd Phillips, with Tony Rice on guitar and Darol Anger playing violin, are joined by Jerry Douglas on dobro and John Reischman filling the mandolin slot. Most of the tracks are Phillips originals -- mostly very mellow spacegrass tunes -- punctuated by a couple of hard-jazz covers, a Miles Davis oldie, "Nardis," and John Coltrane's homage to Davis, "Miles' Mode." This album was a long time in the works, originally recorded in May, 1981, but not mixed and released until '84, which is one of the reasons it sounds so much like the good old days. If you like the classic sound of the original Grisman Quintet, you'll dig this disc, as well.
Todd Phillips "In The Pines" (Gourd Music, 1995) (CD & MP3)


Todd Phillips/David Grier/Matt Flinner "Phillips Grier Flinner" (Compass, 1999)



Noam Pikelny "In The Maze" (Compass, 2004)



Pleasant, plainspoken newgrass instrumentals featuring Leftover Salmon's banjoist, joined by Matt Flinner on mandolin, David Grier on guitar, Gabe Witcher (fiddle) and Todd Phillips (bass.) It's easygoing stuff, not particularly challenging, but also not an over-the-top crossover-y fusionfest. It's pretty straightforward and pretty nice to listen to.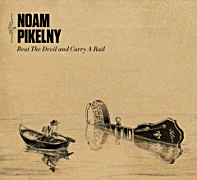 Noam Pikelny "Beat The Devil And Carry A Rail" (Compass, 2011)



(Produced by Gabe Witcher)
A really fun, inventive banjo album from Punch Brothers co-founder Noam Pikelny, who brings back some of the puckishness heard in the early 1970s from innovative plunkers like Bill Keith and Tony Trischka. The songs are whimsical yet soulful and compelling and able to stand up to repeated listenings... Indeed, I've had this disc in rotation for over a week now and I'm still diggin' it. Highlights include collaborations with guests such as Jerry Douglas, Steve Martin and Chris Thile. Tim O'Brien sings on the rollicking topical ballad "Bob McKinney," sounding for all the world like an outtake from Loudon Wainwright's Charley Poole tribute album, and singer Aoife O'Donovan (of the band Crooked Still) illuminates the album with a mystical-sounding version of the Tom Waits' song, "Fish And Bird." Steve Martin, who's recently decided to really go for it with his passion for bluegrass, has a delightfully playful instrumental duet - lighthearted, intelligent and fun to play. Pikelny comes off as a very generous musical host, and brings out the creative essence of collaboration -- everyone obviously had a lot of fun working on this one. All in all, a fine album -- one of my faves this year!
Noam Pikelny "...Plays Kenny Baker Plays Bill Monroe" (Compass, 2013)


Pine Mountain Railroad "Knoxville Train"

Pine Mountain Railroad "The Old Radio" (CMH, 2003)


Pine Mountain Railroad "Heartache And Hope" (2006)

Pine Mountain Railroad "Alone With Forever" (2007)





<! Joe Ross: Playing Time - 35:28 -- During their nine years in existence, Pine Mountain Railroad has released seven albums. And what's very gratifying is that each one has its own distinctive allure, charisma and personality. While the band has had personnel changes over the years, they consistently produce professional contemporary bluegrass that has won them considerable recognition from the International Bluegrass Music Association, California Bluegrass Association, and others who know what elements are needed to produce quality music. The latest new direction for the band is to become a six-piece unit with Cody Shuler (mandolin), Bill McBee (bass), Matt Flake (fiddle), Mark Cable (guitar), Eli Johnston (guitar), and Elmer Burchett (banjo). All band members contribute vocals, and they also continue to emphasize sturdy original material. Besides the one-minute theme from their sponsor (Odom's Tennesse Pride), their only covers on this project are Wilma Jo Tomblin's "Two Shoes," James Shuler's "Heaven's Greeting," and one of my favorites (that always reminds me of Jim & Jesse) - Hod Pharis' "I Heard the Bluebirds Sing" sung here with spirit as a trio and shared breaks built around the chorus. >

Pine Mountain Railroad "Pickin', Praisin' & Singin' " (Rural Rhythm, 2008)






<! also: Cody Shuler & Pine Mountain Railroad >

Piper Road Spring Band "Piper Road Spring Band" (Fiends Club Music, 1975) (LP)


(Produced by Nels Christiansen)
A decent set of straight-up bluegrass and old-timey tunes from an earnest, good-natured ensemble from Madison, Wisconsin... The repertoire is strong, with plenty of backwoods oldies, as well as a sprinkling of more contemporary tunes, such as Bob Dylan's "Nashville Skyline" and Merle Haggard's "White Line Fever." Sometimes they get a little too rushed and frantic for my tastes, but I suppose that falls into the "bent" style of old-timey music. What I'm really wondering, though, is whether their washboard player, Bill Kangaroo, was related to the Captain... Also notable on here is harmonica player P. T. Gazell, who was best known for his work in Johnny Paycheck's band. Nice document of a strong local band. (And yes, it's Spring Band, not String Band...)
Piper Road Spring Band "Live" (Fiends Club Music, 1980) (LP)


(Produced by Merle Watson & Bob Mason)
Recorded live at Charlotte's Web, a venue in Illinois...


<! The Piper Road Spring Band "Piper Road Spring Band"(?) (Fiends Club Music, 1980) (yes, Spring, not String! - ) - Produced by Merle Watson & Bob Mason, recorded live at a venue in Illinois (Charlotte's Web) - from Madison, Wisconsin - countryish? They cover Jimmie Skinner... also: Piper Road Spring Band "Sparks Fly" Piper Road Spring Band "Kettle Moraine" >
Charlie Poole "Volume One: Old Time Songs Recorded From 1925 To 1930" (County, 1994)


Charlie Poole "Volume Two: Old Time Songs Recorded From 1926 To 1930" (County, 1996)


Charlie Poole "Volume Three: Old Time Songs Recorded From 1926 To 1930" (County, 1999)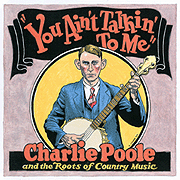 Charlie Poole/Various Artists "You Ain't Talkin' To Me" (Sony Legacy, 2005)


This fascinating 3-CD set sheds light on the career of country music pioneer Charlie Poole, whose Depression-era recordings helped set the standard for the energy level and professionalism of the new musical style, and who recorded many songs that became hillbilly standards for decades to some. This set is unusual, however, in that it spotlights not only Poole's work, but the recordings of several of his contemporaries, rivals and imitators in the 1920s and '30s, artists such as Arthur Collins, Kelly Harrell, Uncle Dave Macon, Ford Van Eps, and numerous craggy old-time stringbands from the pre-bluegrass, pre-swing, pre-honkytonk era. There's plenty of homespun humor, salty raunchiness, bluesy twang and several dazzling tracks, including whizbang instrumentals like Dave Macon's amazing "Uncle Dave's Beloved Solo." Poole emerges as an immensely charismatic figure, and hearing him in the full context of his times is a treat. If you just want to hear Poole by himself, the old anthologies on the County label will do ya right, but this is a fun, well-thought out collection... Recommended!
Charlie Poole "...With The North Carolina Ramblers And The Highlanders" (Proper, 2005)





<! Loudon Wainwright Charlie Poole Tribute album B002H3EU8G >

Poor Richard's Almanac "Poor Richard's Almanac" (American Heritage, 1969) (LP)
I believe this was the first album featuring newgrass pioneer Sam Bush, along with Alan Munde on banjo and Sam Bush's highschool buddy, Wayne Stewart on guitar... This was reissued on Ridge Runner (see below) with about a half-dozen additional tracks.


<! with Wayne Stewart & Sam Bush(??) >
Poor Richard's Almanac "Poor Richard's Almanac" (Ridge Runner, 1976) (LP)





<! same record?? >
Dirk Powell "If I Go Ten Thousand Miles" (Rounder, 1996)


Dirk Powell/Tim O'Brien/John Herrmann "Songs From The Mountain" (Howdy Skies, 1998)



A nice set of reconstructed traditional mountain music, with old reels and gospel tunes, with all three of the headliners switching off on various instruments -- banjo, fiddle, mandolin and guitar -- and several notable guest performers such as Ron McCoury, Mollie O'Brien, Pete Wernick and Andrea Zonn pitching in on several songs. It's a nice, mellow, lulling set, and deeply, deeply traditional as well. Recommended!
Dirk Powell & Tony Furtado "Tony Furtado & Dirk Powell" (Rounder, 1999)


Dirk Powell "Hand Me Down" (Rounder, 1999)



A fine, old-timey tinged album by this youthful traditionalist... Many songs on this set are actually a bit bouncier and more "bluegrass" than some of Powell's later work, although many of the vocal numbers featuring Ginny Hawker (about half the album) have a decidedly stark feel to them. Nice stuff, from start to finish!
Dirk Powell "Time Again" (Rounder, 2004)



An exemplary set of oldtime-ish mountain music, Appalachian tunes played informally and with a relaxed warmth that takes off much of the edge that many contemporary old-timey revivalists have adopted as a badge of honor. Powell's approach is accessible and inclusive: there's no denying the authenticity of these songs, yet listeners who are apprehensive towards or new to the genre won't have to push past abrasive antonalities or shrillness in order to appreciate the music's depth. Doubtless there are crusty purists out there who will grumble about Powell "softening" the music, but there's an equally strong argument to be made that this music was originally intended as entertainment, and that clinging to dissonance as a litmus test of purity is just a form of snobbishness and exclusion. Obviously, there's room for both approaches: I like hyperpurist old-timey music when I'm in the mood, but it's also nice to be able to put on a record or two that friends can listen to as well. Along with a sweet set of traditional tunes and original compositions, this disc is peppered with home recordings of Powell and his maternal grandfather, James Clarence Hay, picking and reminiscing together in 1990. Just the right touch to anchor this album is the past, while personalizing Powell's deep connections to his Kentucky roots.
Dirk Powell "A Fret Free Christmas" (Valcour, 2010)



A refreshingly new sound greets you at every turn on this holler-meets-holiday set of classic Christmas tunes adapted for solo banjo. The originality cuts both ways: this is a distinctive holiday record, on a par with John Fahey's guitar albums, as well as a remarkably inventive banjo album, with tonalities and melodies that shed a whole new light on the instrument itself. Appalachian traditions shine through in the plunky downbeats, while Powell explores entirely new territory on the fretless banjer, bending notes to match the harmonies of these old European tunes, producing zitherish and sitarlike tones that aren't what the word "banjo" typically brings to mind. A lovely Christmas record, one that I look forward to hearing for years!


<! CD ASIN correct?? >

James Price "Southern Flavor" (Freeland, 1998)

James Price "Fiddlin' The Old-Time Way" (Rebel, 2003)



Ralph Stanley's long-time fiddler saws away on a fine set of bluegrass standards and traditional tunes. Other Clinch Mountain pals are along for the ride, including guitarist James Alan Shelton and Ralph Jr. Some of the slower tunes are a bit sleepy, but the faster tracks are pretty dazzling. Indeed, Price brings such a sweetness to the livelier hoedown numbers that makes the slower sets almost unnecessary. Nice stuff.
Psychograss "Psychograss" (Windham Hill, 1993)


Psychograss "Like Minds" (Sugar Hill, 1996)



The epitome of overly-clever, high-concept newgrass superpicking, featuring several members of the old "spacegrass" contingent and their pals... Fiddler Darol Anger, mandolin whiz Mike Marshall, bassist Todd Phillips, Tony Trischka on banjo and David Grier pickin' the old six-string. They run through a lot of familiar territory: lofty instrumentals that build and swell, playful, jazzy twists on old 'grass formulas and sidelong drifts into chamber music stylings, messed-up meters and all that kinda jam-bandy stuff. Most of the material is original, except for a Jimi Hendrix cover ("3rd Stone From The Sun") which is predictably (and intentionally) a bit wanky and over the top. The songs generally slide between polished virtuosity and show-offy interludes that border on tedium. If you like this sort of thing for its sheer musicianship, this disc will not disappoint, but the tunes are so obtrusively kooky that I find it hard to imagine most folks going back to it for more than a couple of listens.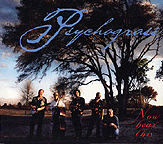 Psychograss "Now Hear This" (Adventure Music, 2005)



No surprises here, but plenty of solid jazz-grass virtuosic superpicking from Marshall, Grier, Trischka, Phillips and Anger... These guys have been playing together for years and they get some nice grooves going both on the slower, more down-home stuff that starts the album, and the more jagged, chops-heavy jazz that comes towards the end. It's not totally my cup of tea, but if you're a fan of the whole spacegrass sound, this album definitely will not disappoint. Worth checking out.
The Punch Brothers "Punch" (Nonesuch, 2008)






<! The Punch Brothers are nothing less than a youthful band comprising the most prodigious and sought-after musicians from the cutting edge of bluegrass and folk music. The quintet was brought together by former Nickel Creek star Chris Thile, who, the critic Geoffrey Himes of Washington Post declared, "may well be the most virtuosic American ever to play the mandolin "Š adding, not insignificantly, that "he has the flirtatious charisma of a major pop star." Joining him are Chris Eldridge, who Acoustic Guitar has called "the most-talked-about guitarist in the bluegrass world," a member of The Infamous Stringdusters and occasional guest star with dad BenÕs legendary combo, The Seldom Scene; bassist Greg Garrison, who has recorded with John Scofield and Vasser Clements, among many others, and regularly sits in with Leftover Salmon; banjo player Noam Pikelny, an alumnus of Leftover Salmon and the John Cowan Band who also appears on label-mate K.D. LangÕs new disc, Watershed; and fiddle player Gabe Witcher, "a first-call studio player with a big sound and immaculate intonation," according to String magazine, who has been featured, on the Oscar-winning soundtracks of Babel and Brokeback Mountain, among countless other films. >

The Punch Brothers "Antifogmatic" (Nonesuch, 2010)


The Punch Brothers "Who's Feeling Young Now?" (Nonesuch, 2012)


The Punch Brothers "Ahoy!" (EP) (Nonesuch, 2012)


Dale Pyatt "Dale Pyatt" (Rural Rhythm, 2013)


---
Bluegrass Albums - Letter "Q"
---